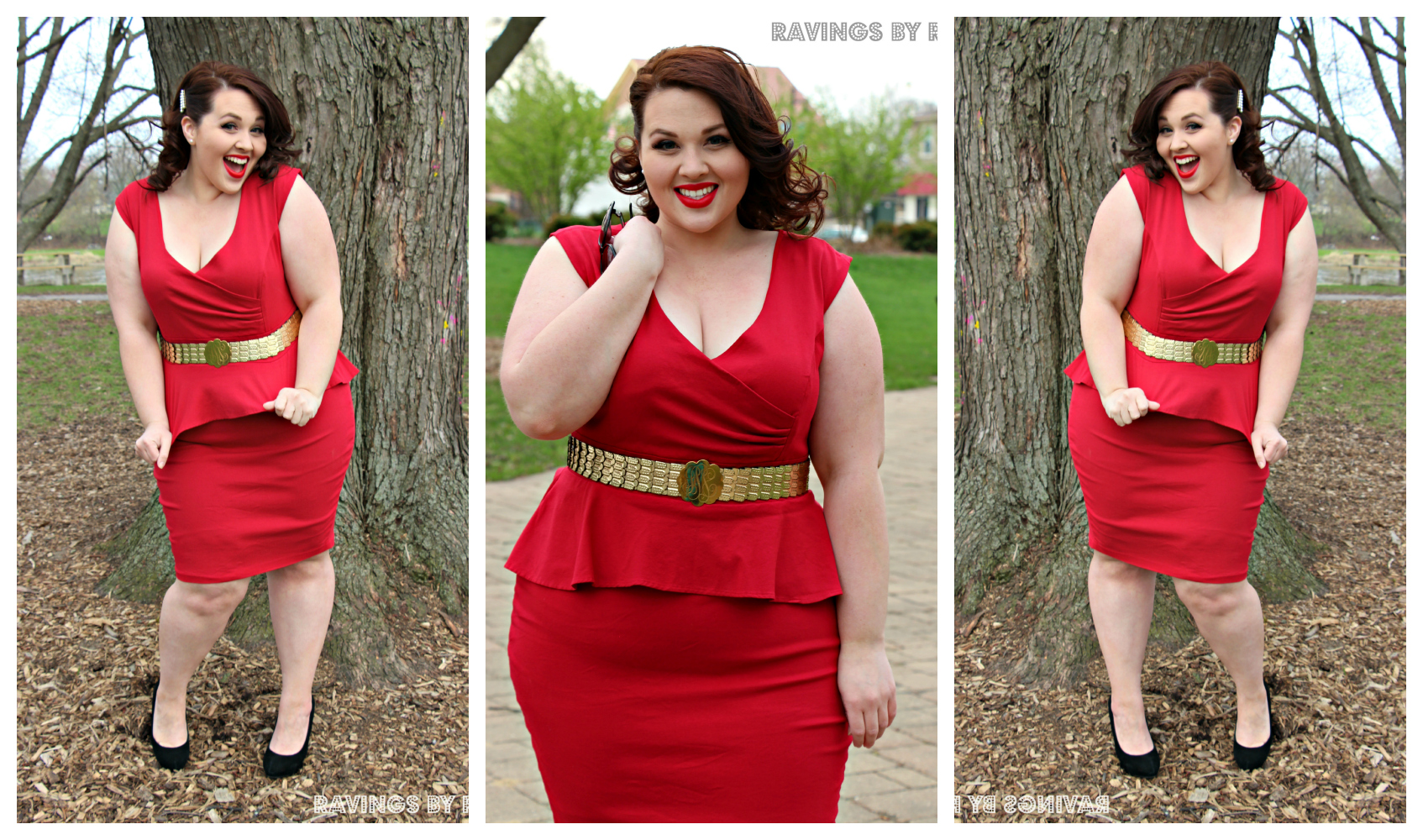 Outfit of the Day: Vintage Glamour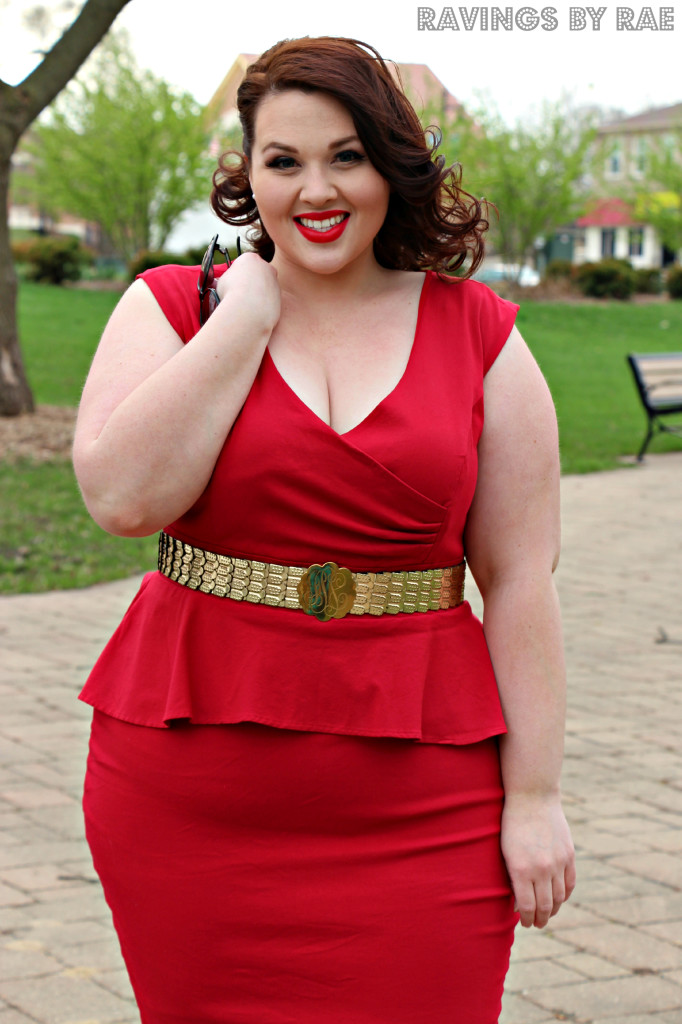 A little over a week ago, I posted a Retro Glam Makeup Tutorial and you went NUTS. Seriously, the response was so positive and I'm glad that you enjoyed it as much as I did. I thought up the idea of having a coordinating outfit of the day post when I was organizing my closet, and found this gorgeous gold belt that a friend of mine gifted me a few months back.
That friend's name is Perla, and she runs this sweeeet vintage clothing shop on Etsy called LapineOurs Vintage. If you're into vintage fashion or fashion period, I would definitely suggest you check it out. Her items, descriptions, and knowledge on everything is pretty amazing. She's an OG in the vintage shop game on Etsy, and has thousands of happy customers.
Now, after I decided that I just needed to utilize this belt in an outfit of the day, I had to find a dress. I don't really have any retro or vintage dresses… so I browsed my closet and found this very classic feeling red dress that I wore to a cocktail party over a year ago. So, it's kind of vintage to my closet, right? Riiiight? Anyway, it's not sold online anymore (I've seen it on clearance in-store) – but there are some similar ones still available at Torrid.
The belt and the makeup tutorial were really my inspiration for this outfit, so be sure to check out the full tutorial here and check out LapineOurs Vintage on Etsy for more vintage fashions.
I wanted to give you vintage lovers a little more info on the belt so I asked Perla herself to describe it for me.
The belt is vintage 1970 or 80s in a gold tone. It had a monogrammed buckle with three S's. It is a stretch disco belt covered in mermaid scales (which hurt like hell if you step on them… FYI). It is seriously gorgeous and fit me like a freaking glove err.. belt. 😉
Anyway, I love this outfit. Seriously #VintageIsTheNewBlack. Let me know how you feel about it in the comments!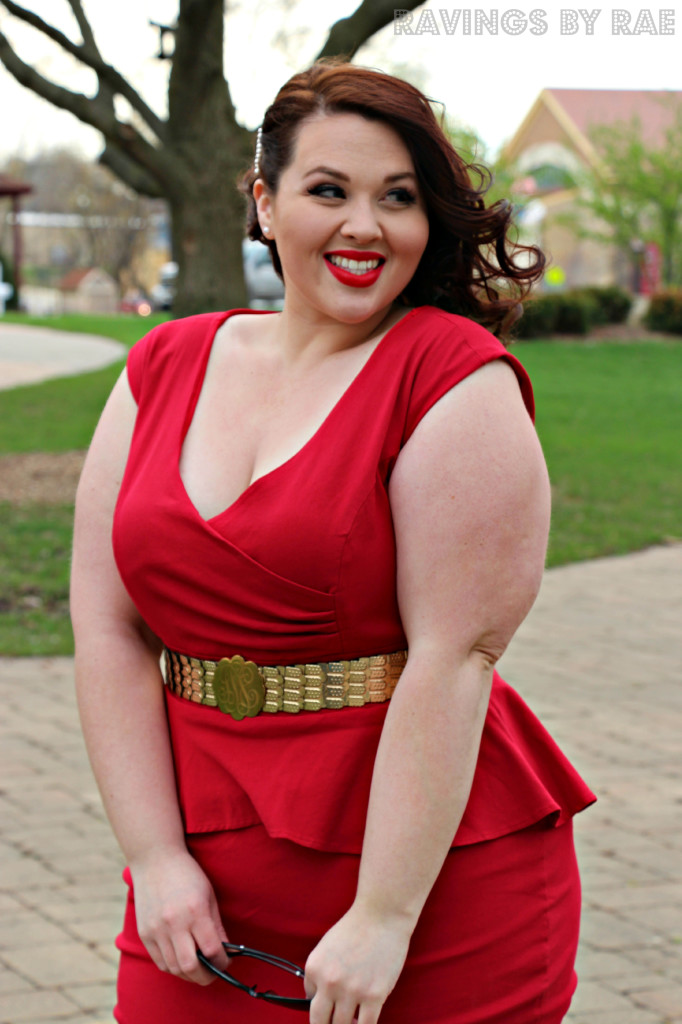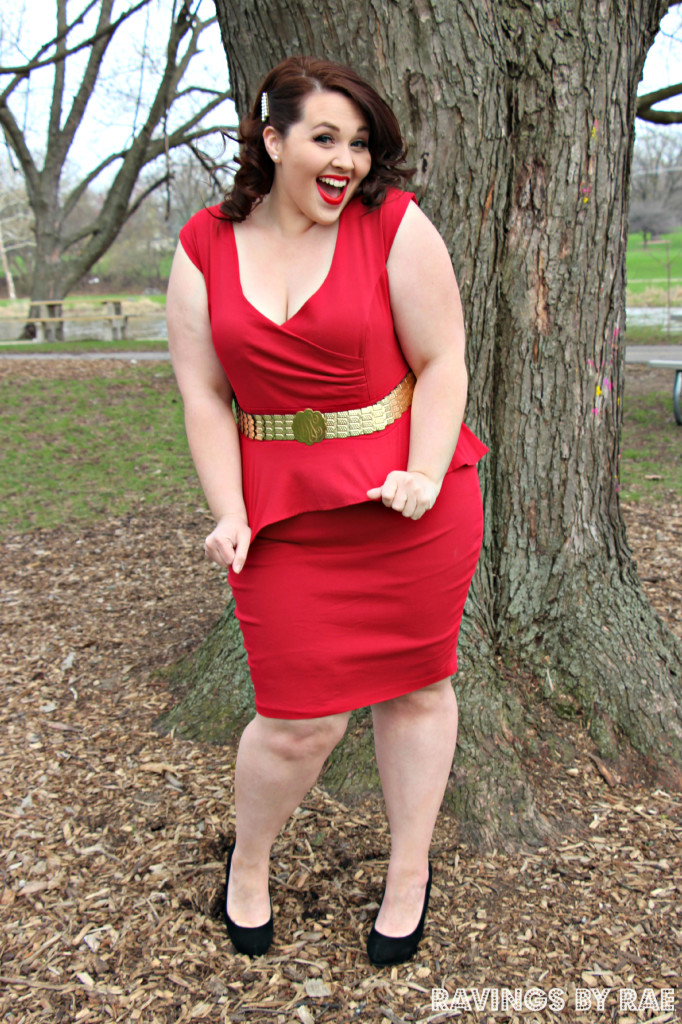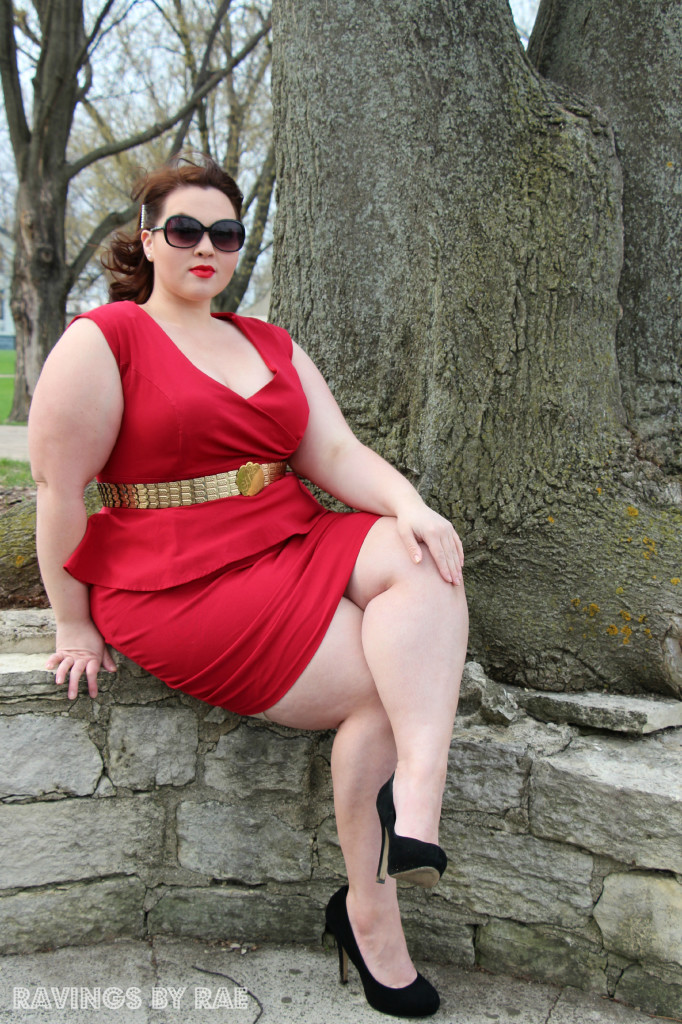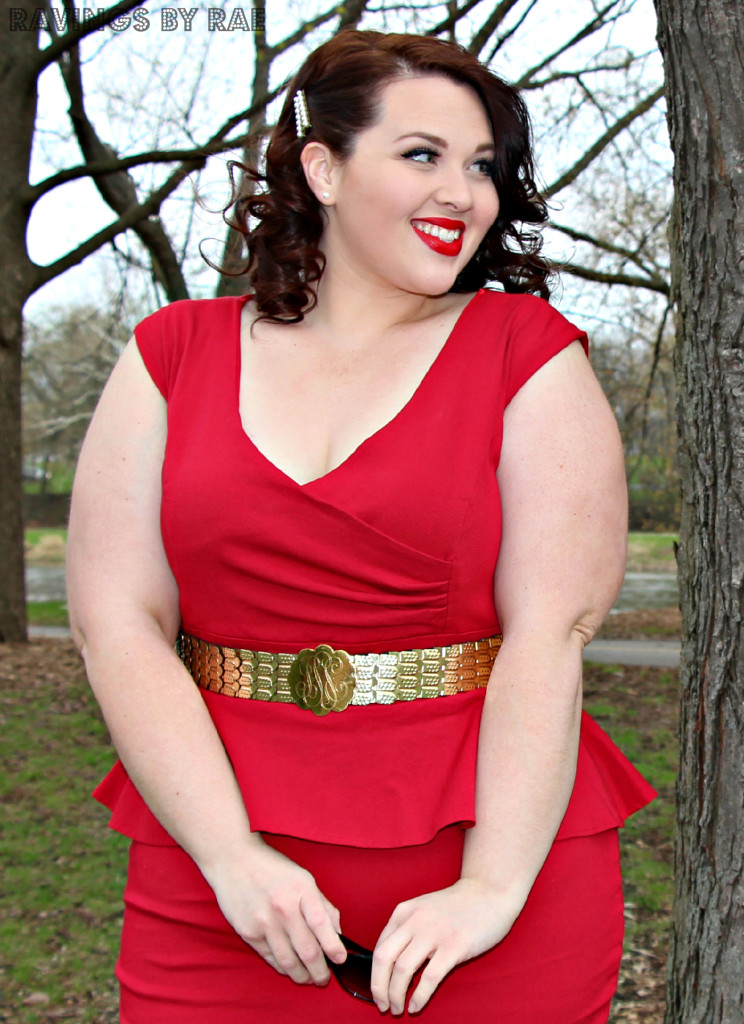 What I'm Wearing:
"Vintage" Red Dress//Torrid (Similar)
Mermaid Scale Belt//Etsy – LapineOurs Vintage
Black Suede Heels//Steve Madden (Seen here)
Glasses//Sears
You can keep up with and get informed about discount codes with LapineOurs Vintage by following on…