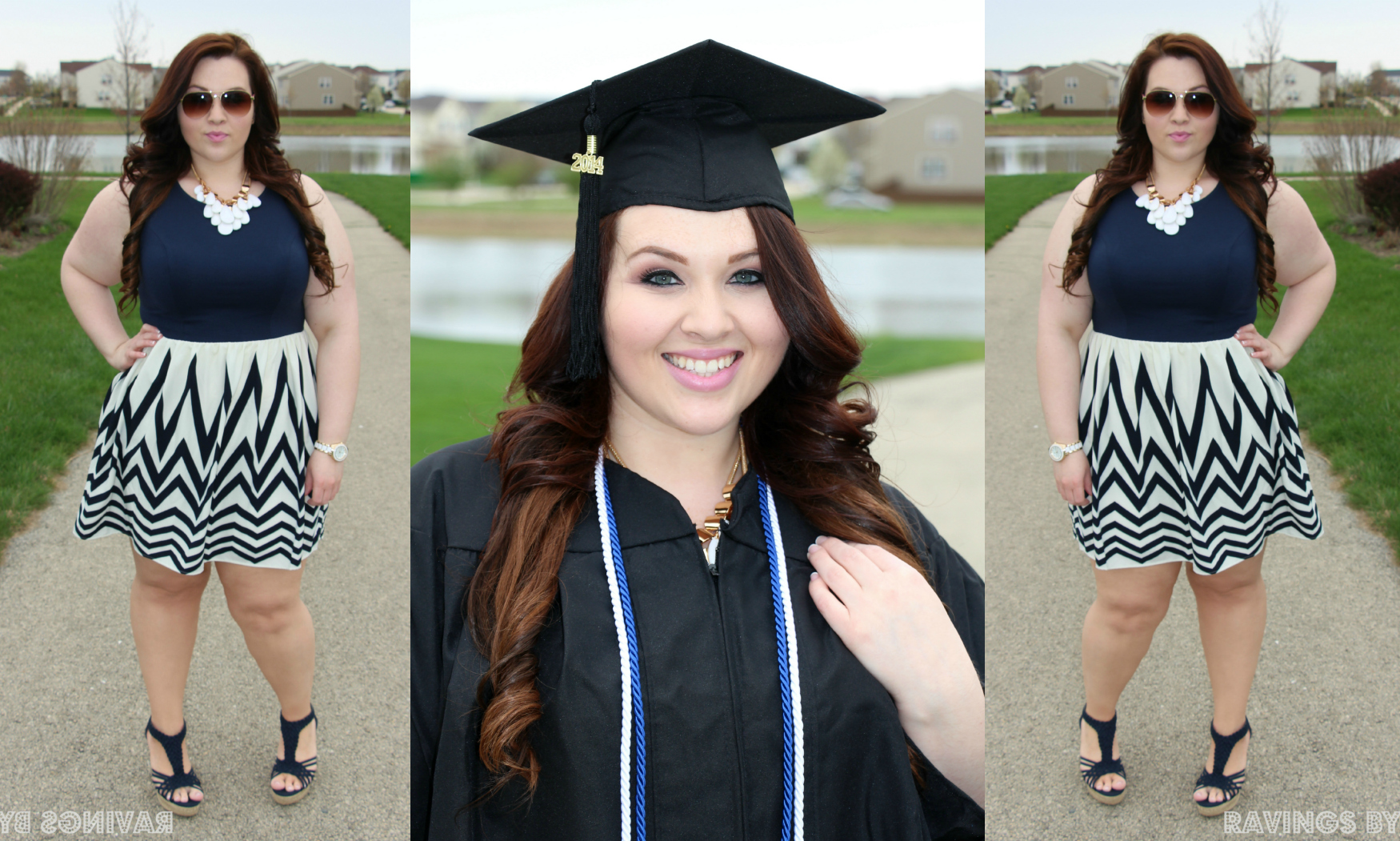 Outfit of the Day: Navy Graduation Dress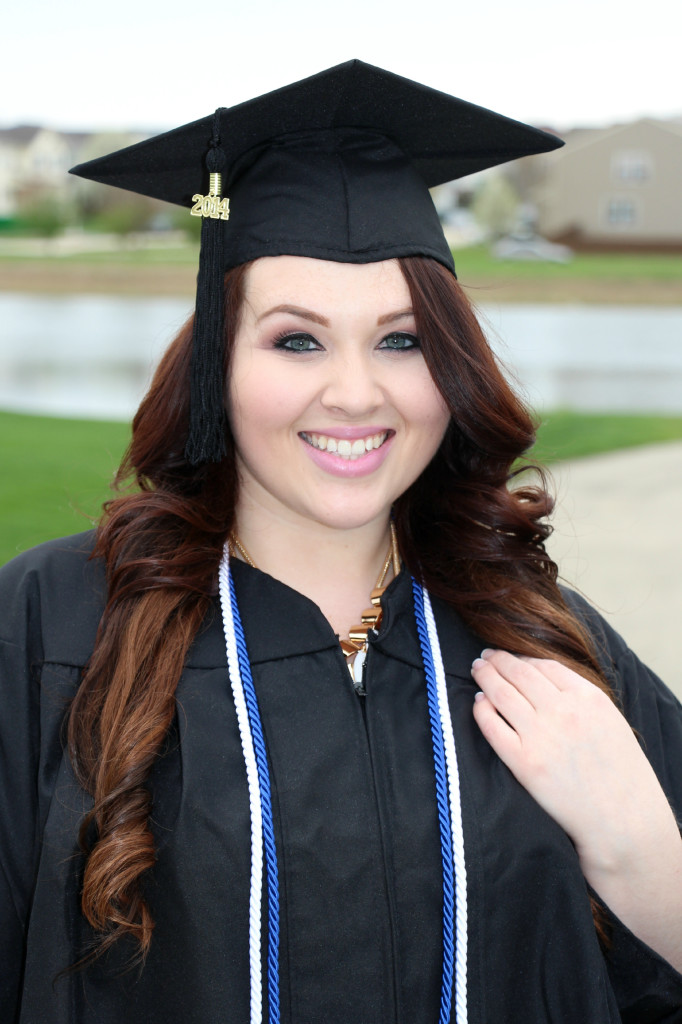 Guys. I graduated. In the weeks leading up to graduation I was searching all over the place for plus size graduation dresses. I didn't actually find my graduation dress until the day before graduation but it was perfection. The navy blue dress totally complemented my University colors and it was the perfect length for G-day.
In case you're curious, I graduated with my Bachelors of Art in Communication… with honors, because you know how we do. 😉 I may or may not be heading to grad school in the fall. Part of me wants to expand my business and see where that takes me and part of me just isn't ready to stop learning in the classroom. That $20K price tag is definitely pushing me towards the independent route, though.
Graduation day was extra special because I graduated with my best friend. Neither of us took the traditional (read: smart) routes in life as far as having kids and husbands and all that. We are both single moms who have defied statistics and attained our college degrees… and looked fabulous doing it.
Unfortunately, the pictures taken after my graduation were taken in the wrong mode and look all kinds of crazy. Otherwise, I would show you guys some pictures of Ashley and I. But you can peep us on this little Instagram shot I took before we walked across the stage.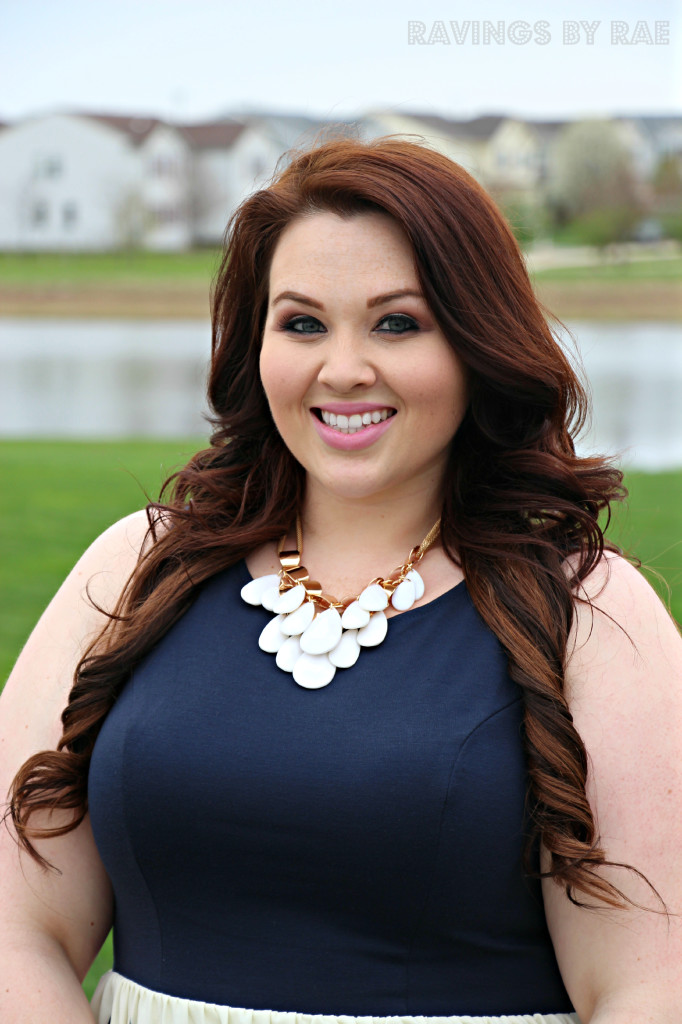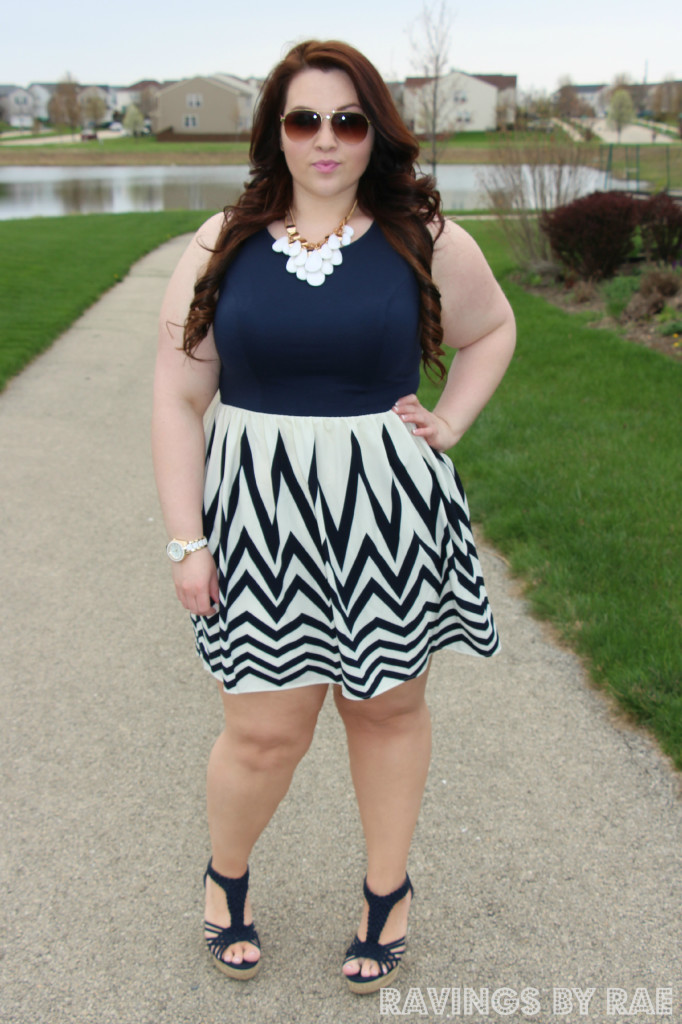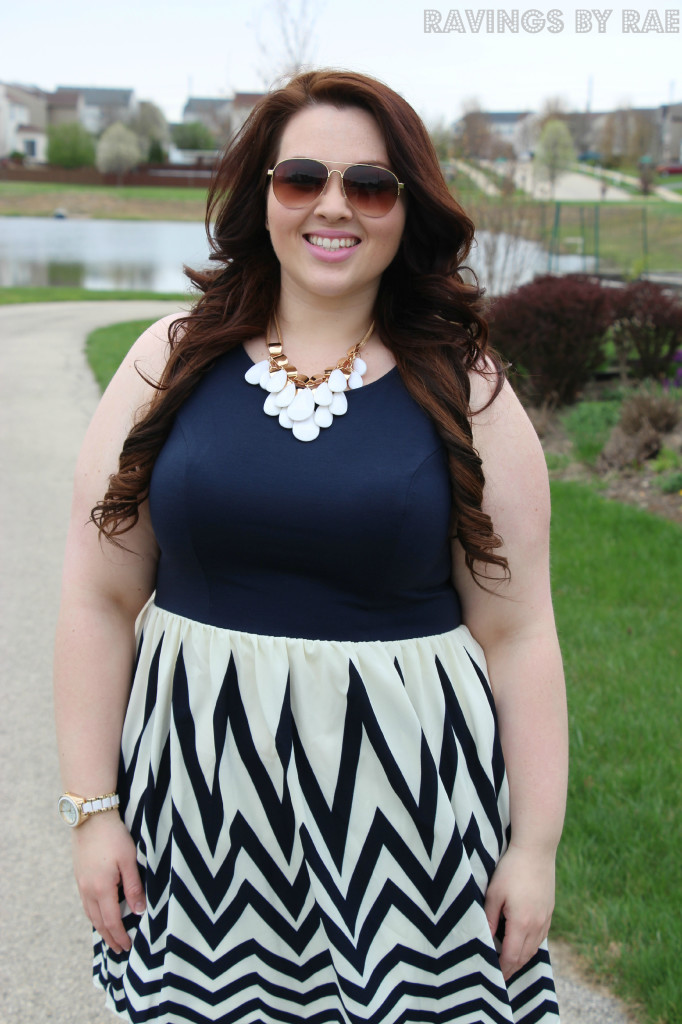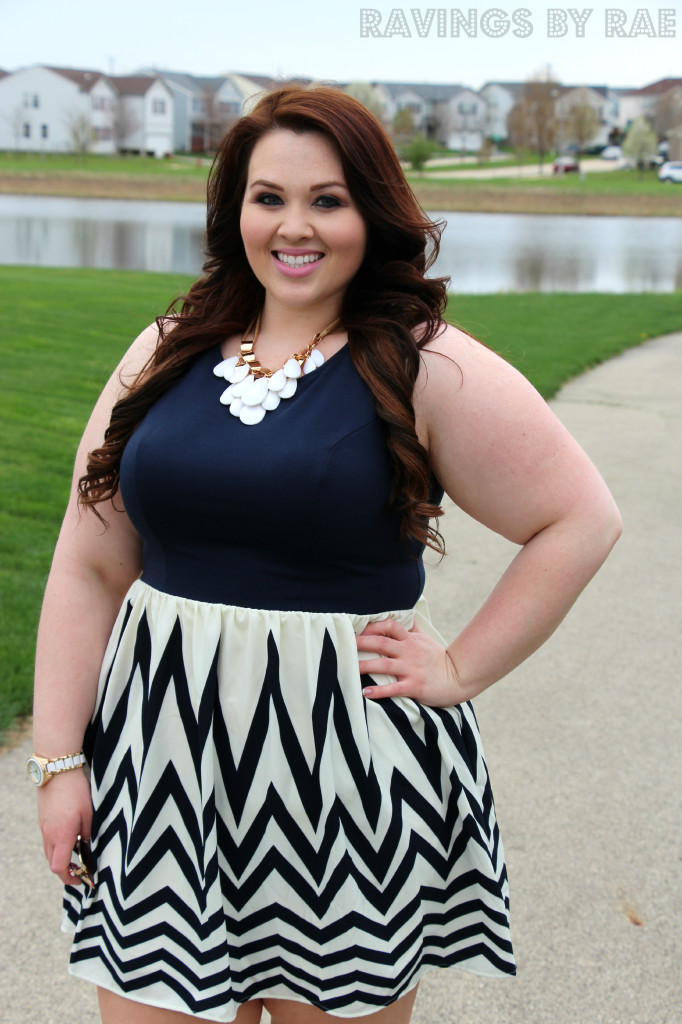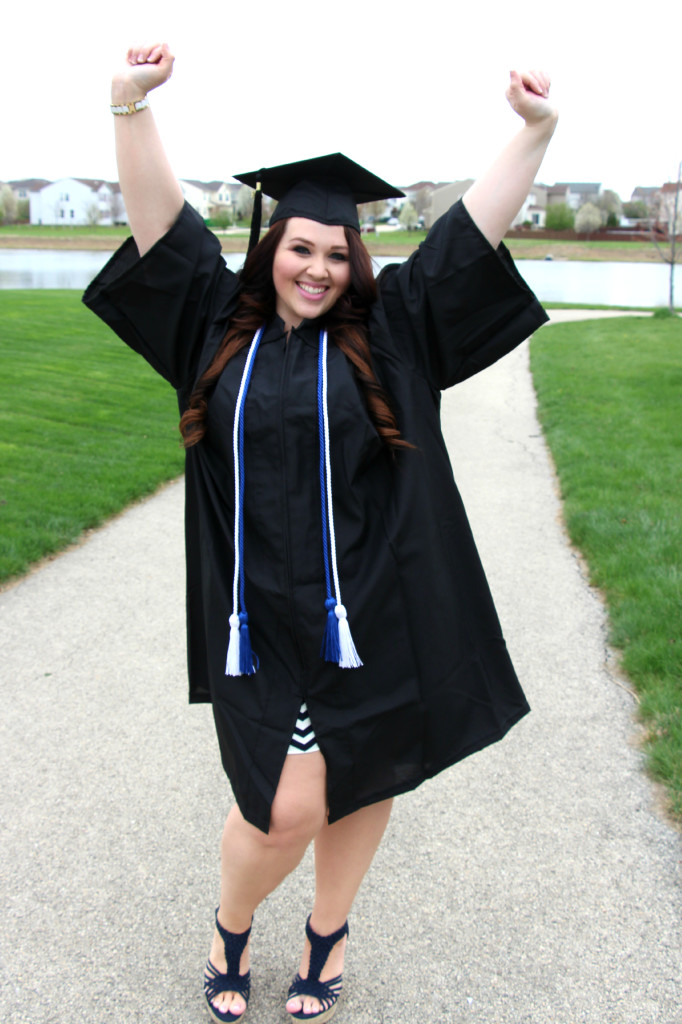 What I'm Wearing:
Navy Fit & Flare Dress//Target (It's new, but not online) SIMILAR
Watch//New York & Company SIMILAR
Lariasa Necklace//ALDO
Fisherman's Earrings//ALDO
Hoxie Sunglasses//ALDO
T-Strap Wedge Espadrilles//Torrid