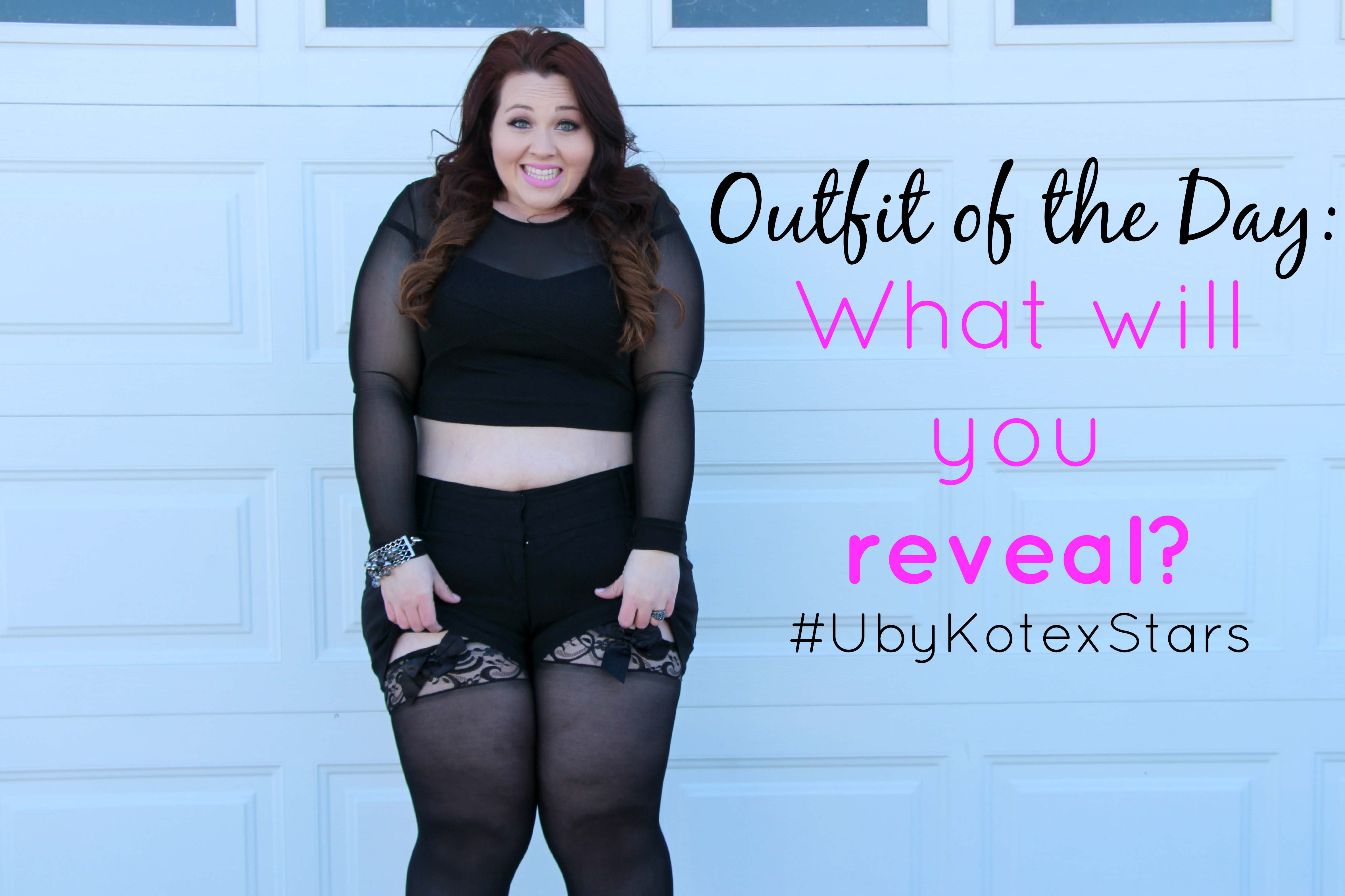 Outfit of the Day: What Will You Reveal?
This is a sponsored post for U by Kotex, who provided me products to review. You can get a free sample from U by Kotex too at http://bit.ly/107R90y and Do the Demo.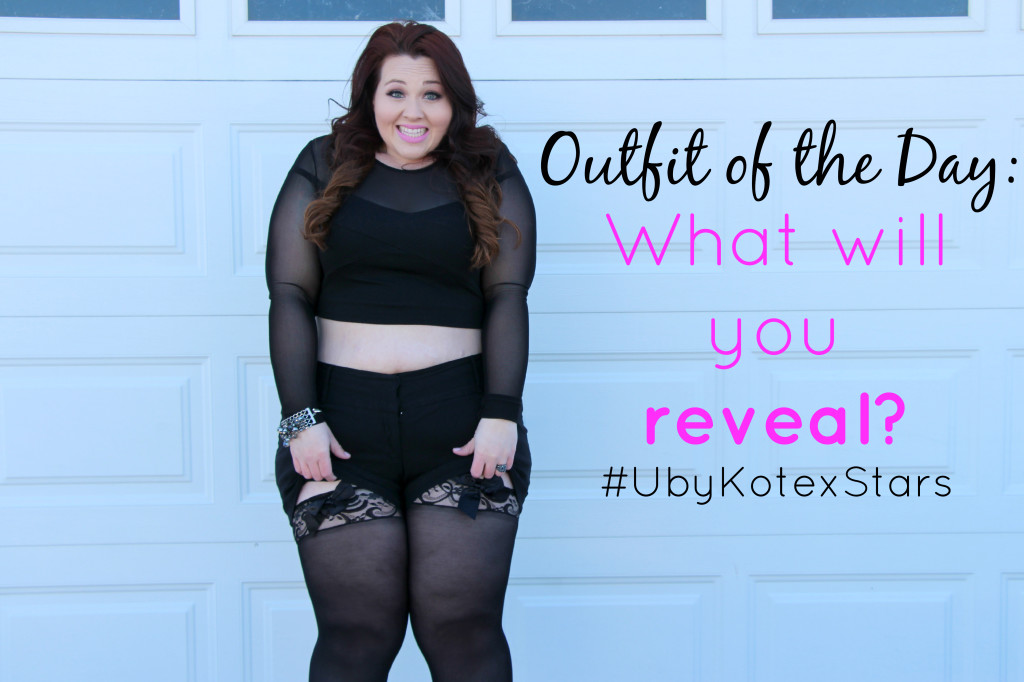 I love being a woman. I love the hair, the makeup, the child-bearing, the wickedly amazing way my body functions… all of it. I've even learned to embrace my period. I mean, she and I have visited each other monthly for the last 13 years or so, we were bound to get a little attached. She treats me nicely by assuring that my baby maker is free and clear of another little monster. So, I use U by Kotex to keep her free and clear of my, um.. panties. TMI? I'm just getting started.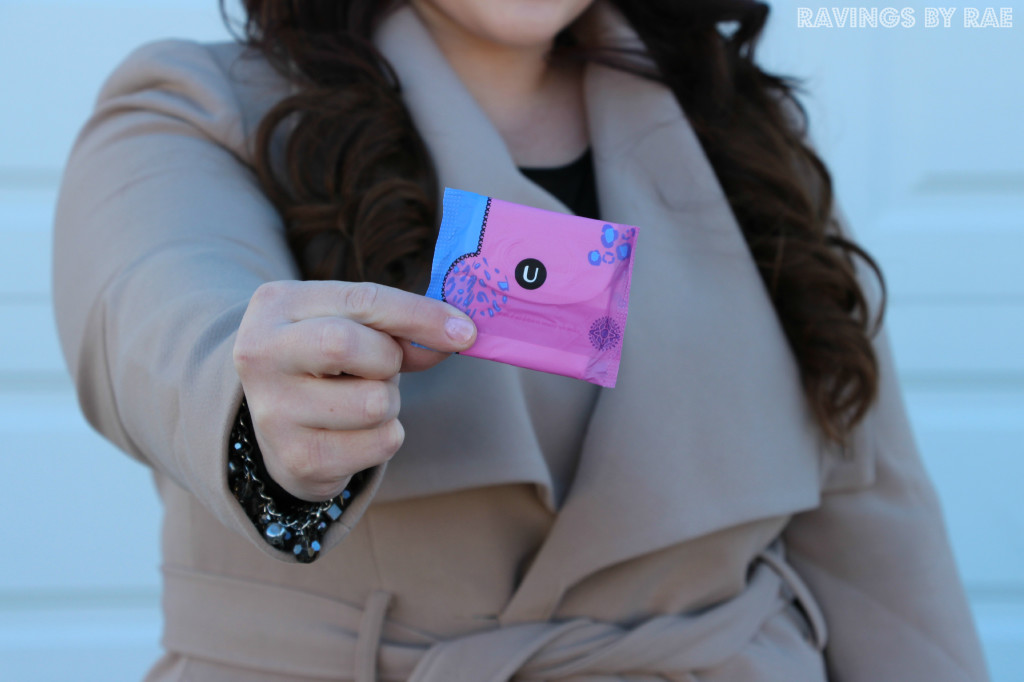 I used to crawl into a ball and wallow in self-pity every time my little friend came to visit (and if you do this, by all means… wallow away girl), but now she's a little lighter and a little shorter so I don't skip a beat.
When it comes to my outfit choices around that time of the month, I choose to be revealing. I don't reveal that I'm on my period (duh!), but knowing that I have the best protection allows me to be daring all month long.  Being a plus size girl in thigh highs and a sheer crop top is the only bold and revealing thing I like to do. 😉
I  always make sure to keep some of my lady goodies with me when my bff is in town, spring cleaning my uterus. I love the packaging of the U by Kotex line and exclusively use their curves liners and tampons, because they're the bomb DOT com. I usually keep them in their own special little bag, along with some emergency chocolate, in my purse. You can even get yourself a sample HERE. A sample of the Kotex, not the chocolate. Sorry, that's all mine. 🙂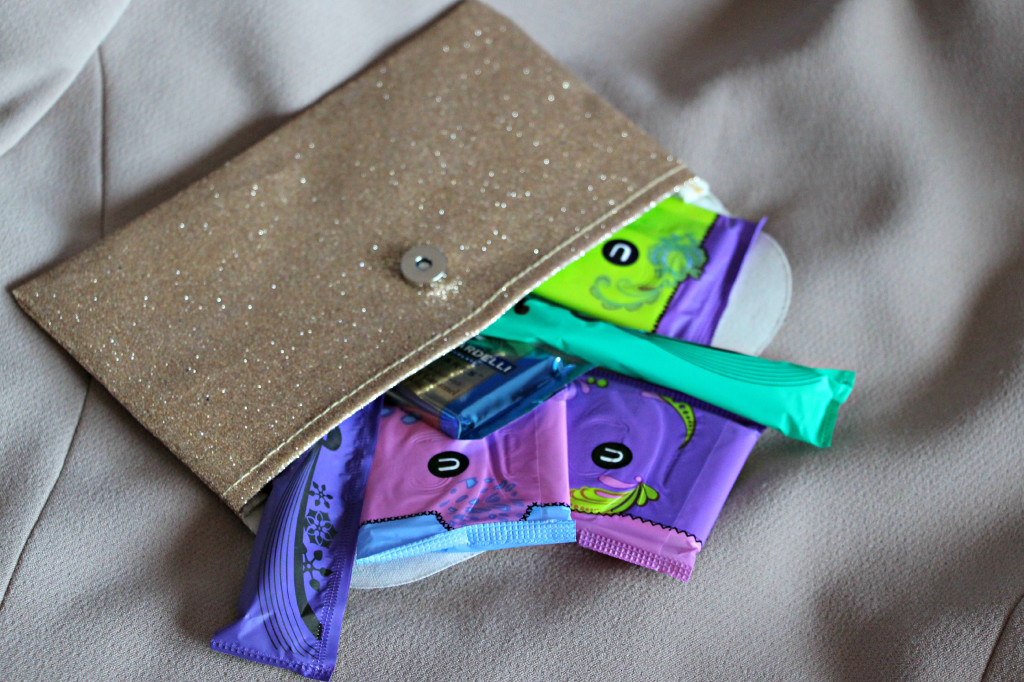 If you haven't learned to love your period yet, watch the video below… I promise I'll convince you of otherwise. Or maybe I'll just make you giggle a little. It's a win-win. Be sure to subscribe to my YouTube for more of my musings.
[divider]
Even though I won't share my chocolate, I'll always share my fashion choices. See? I'm a sweetheart, seriously. I'm very much over this below freezing weather and I'm determined to not let it dictate my wardrobe anymore. If I pretend that the weather is sunny and beautiful, it shall happen. Right? I'm all about wishing things into existence. Positive thoughts, guys!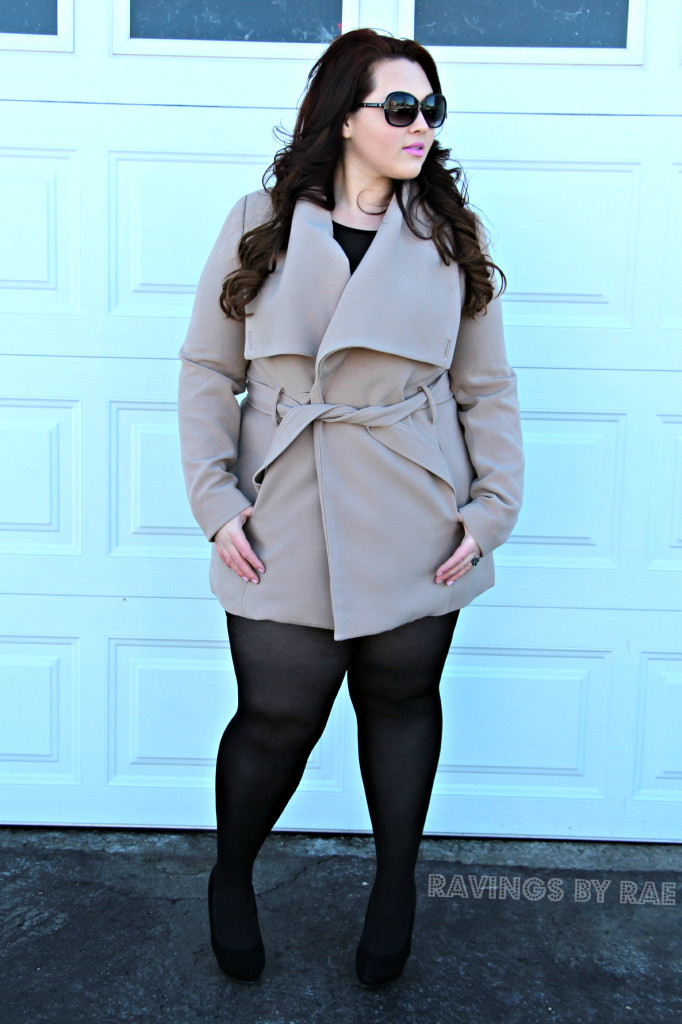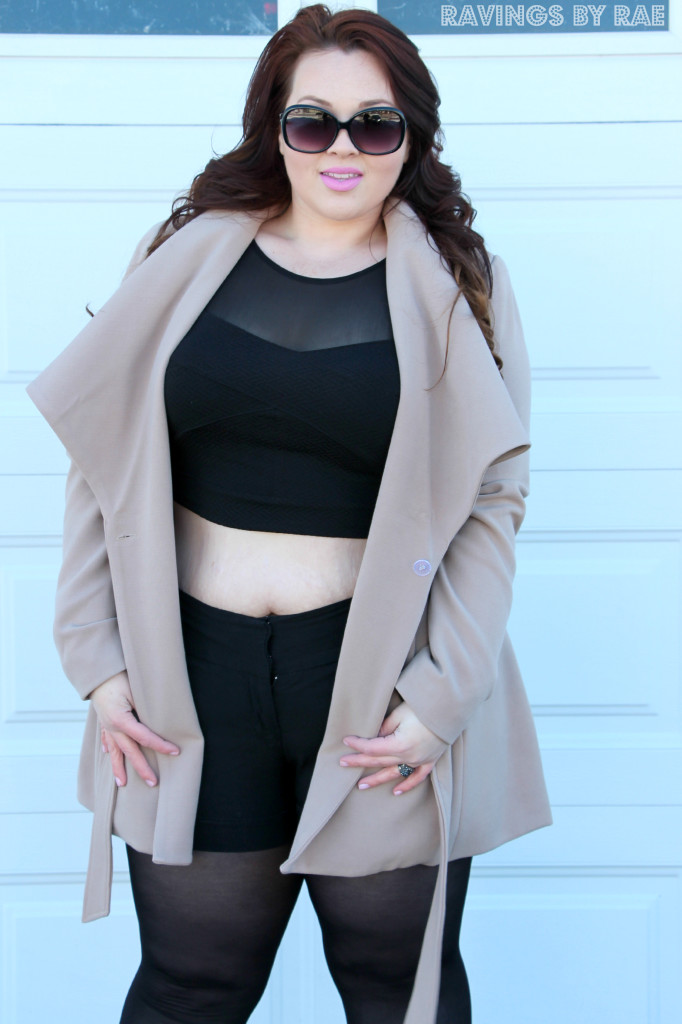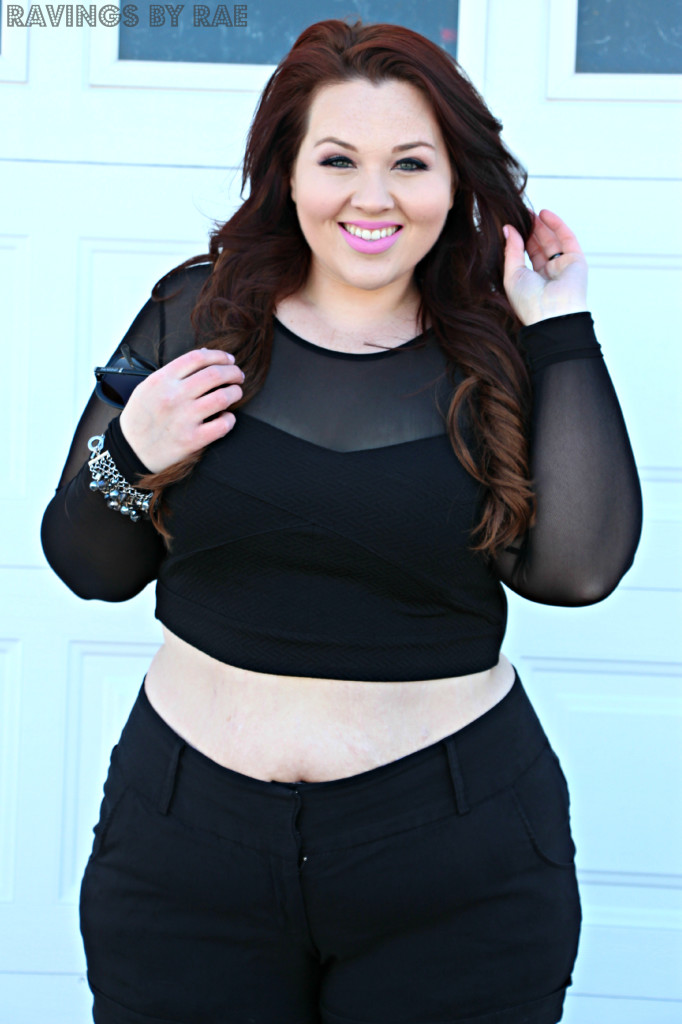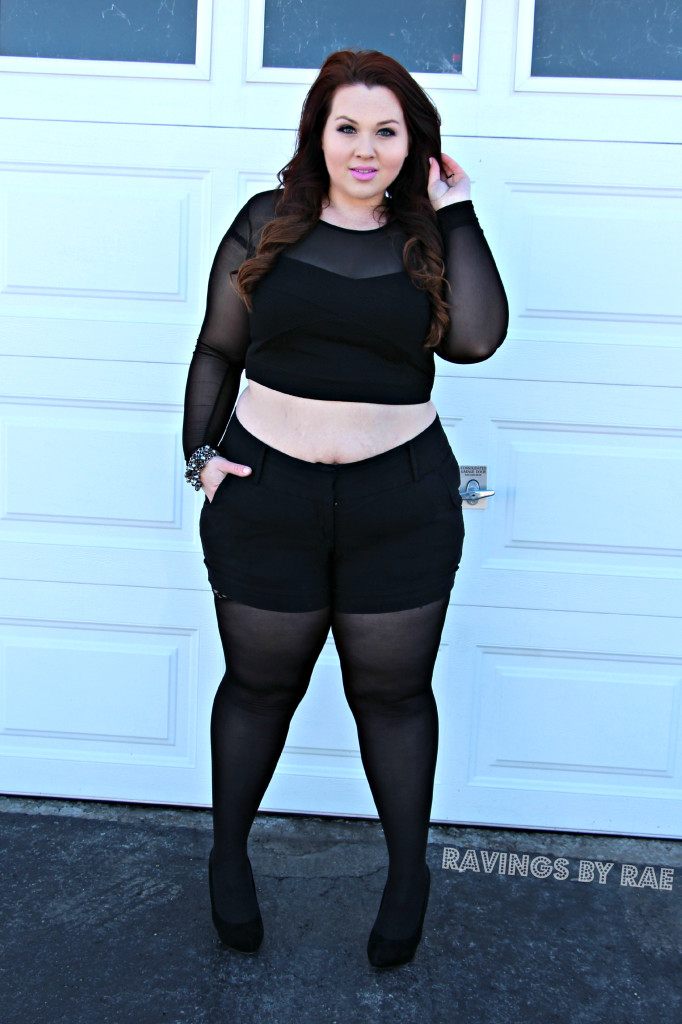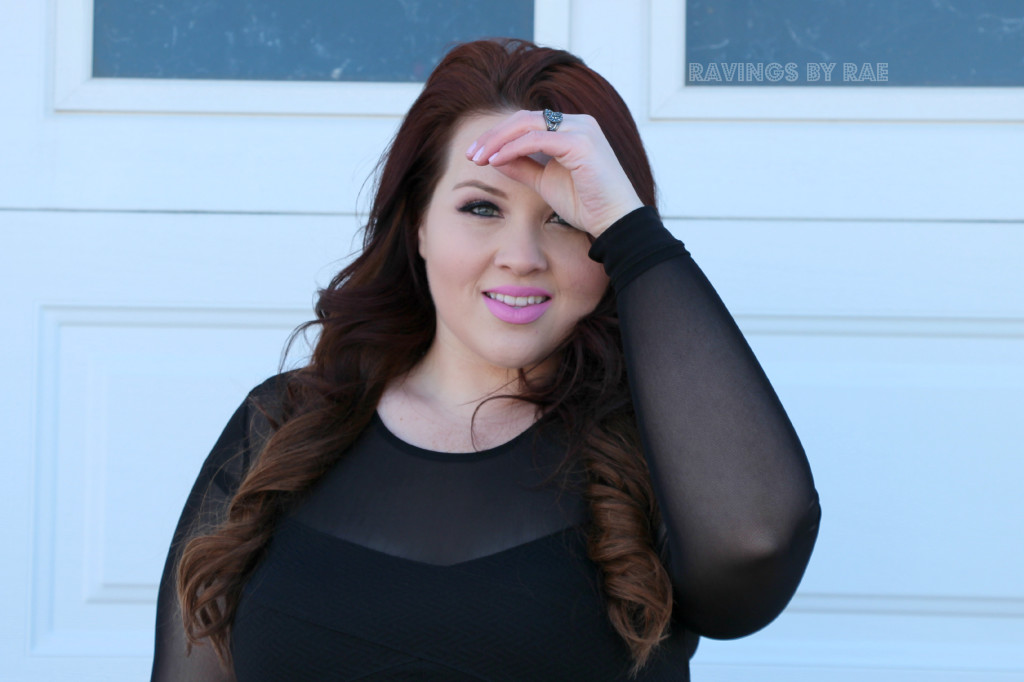 What I'm Wearing:
Jacket//Forever21+
Crop Top//Forever21+ (Not on website yet)
Shorts//Torrid (worn here)
Thigh Highs//Torrid
Suede Heels//Steve Madden (worn here)
Bracelet and Ring//Lia Sophia
Sun Glasses//Sears
Hair//Bellami
I wrote this review while participating in a content series through Crowdtap on behalf of U by Kotex, and received products to facilitate my post and compensation for my time to participate.