Who doesn't love a little leopard print? Growing up, I always shied away from wearing loud prints because I didn't want to draw too much attention to myself. But now, guuuurl. Feel free to stop and stare. There seem to be so many rules that plus size women are expected to abide by, but I'm not having that.
I don't think there is a right and wrong way to do fashion. Everything may not be your style, but that doesn't mean it's not fabulous all the same. This is my take on the ever popular animal print trend. Almost everything pictured is from Fashion To Figure (shocking, I know). I absolutely love Fashion To Figure and their clothing just fits me sooo well. If you live on the east coast, you should definitely try them out.
Don't forget, if you have any particular styles you'd like to see in the next lookbook, let me know in the comments or tweet me @RavingsByRae! On to the lookbook!
Look #1: The Leopard Blazer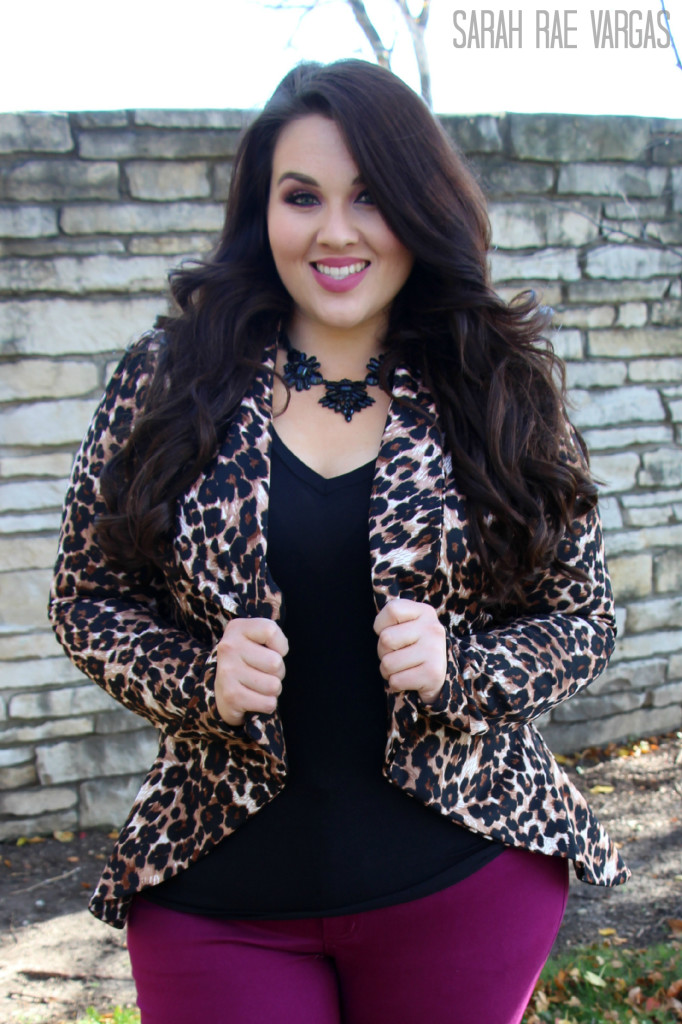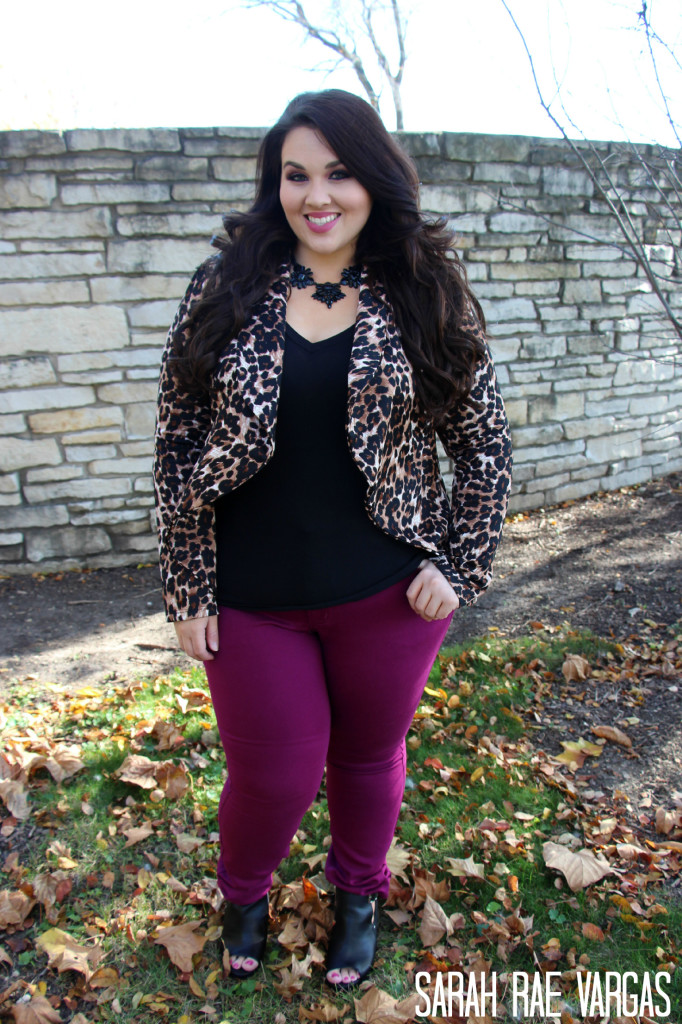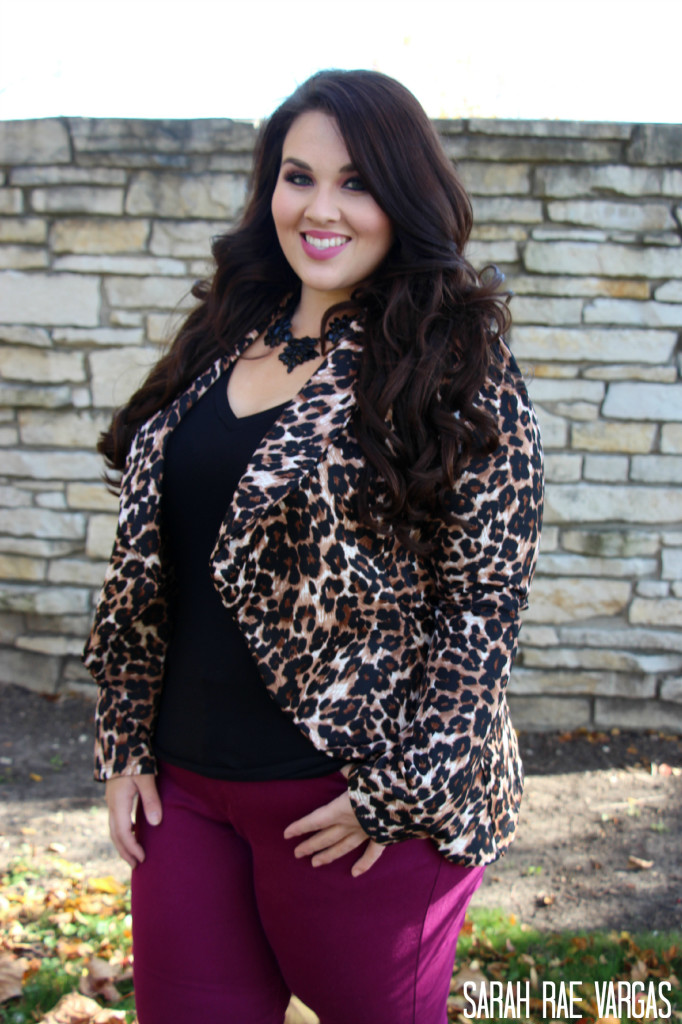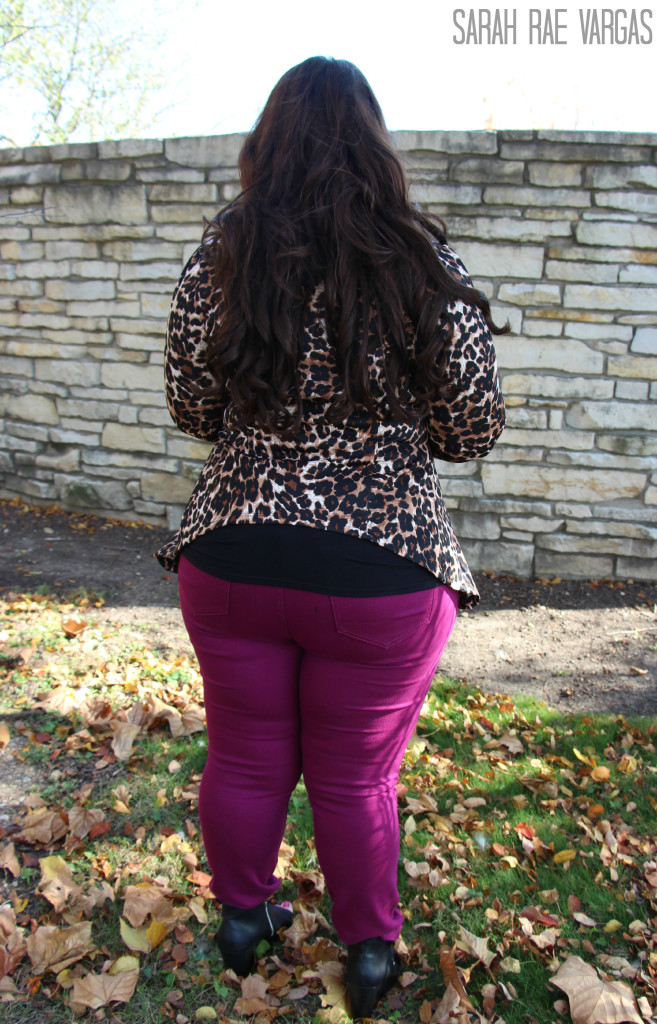 Draped Leopard Blazer//Fashion To Figure (Not online anymore, but check your store)
Black V-Neck//Fashion To Figure
Berry Stretch Skinny Jeans//Fashion To Figure
Matte Flower Necklace//Fashion To Figure
Black Wedge Booties//Torrid

Look #2: The Leopard Dress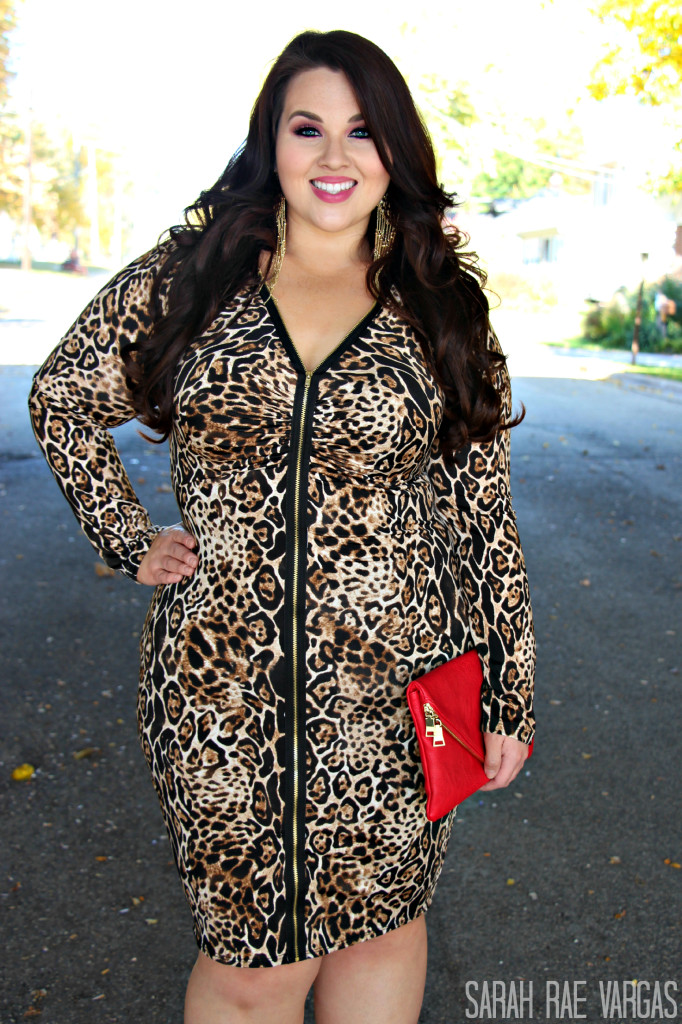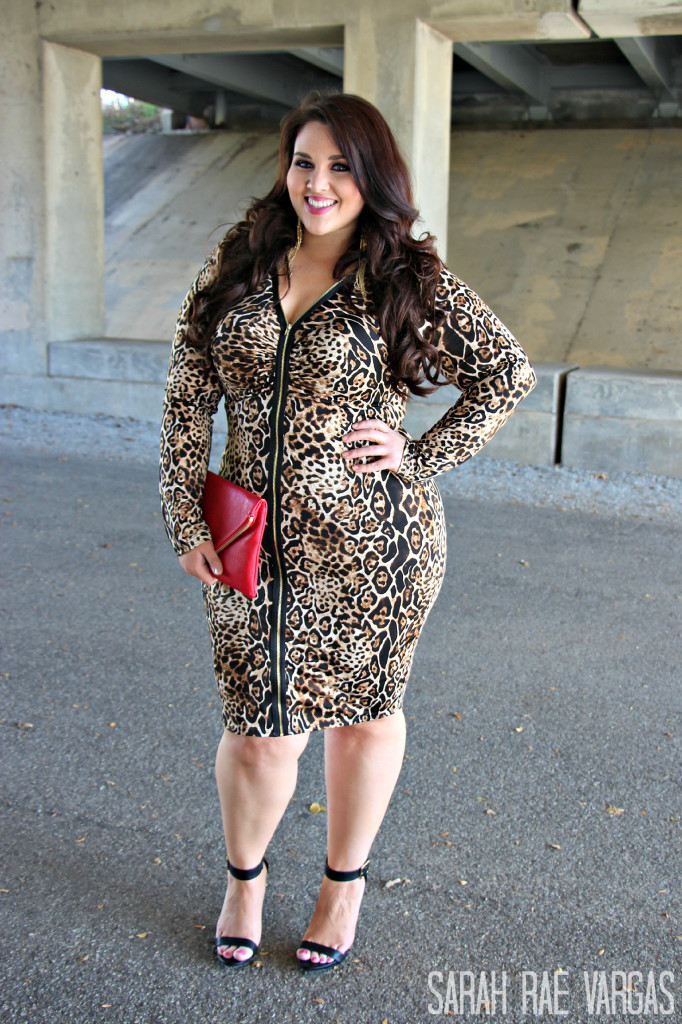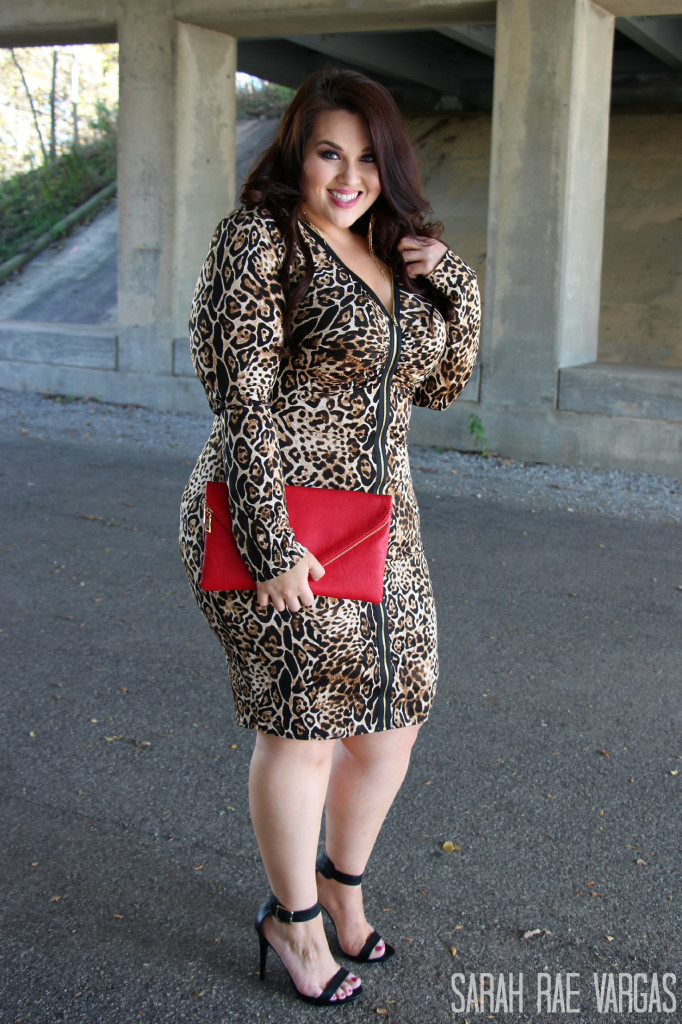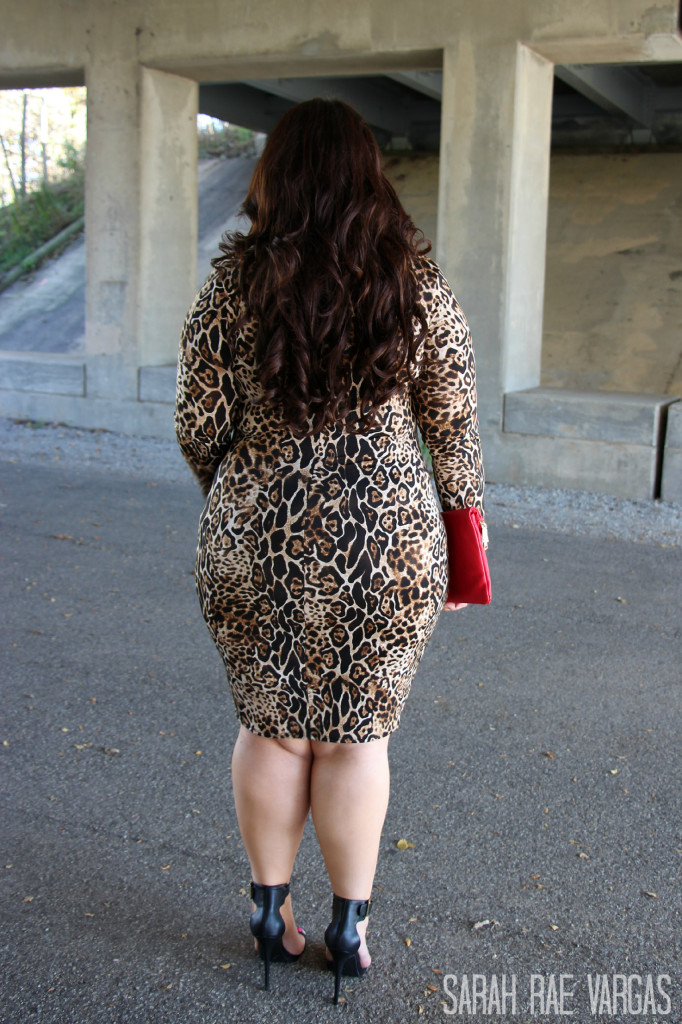 Leopard Print Zip Dress//Fashion To Figure
Strappy Heels//Target
Red Zipper Clutch//Fashion To Figure (Similar)
Tassle Drop Earrings//Fashion To Figure

Look #3: The Leopard Blouse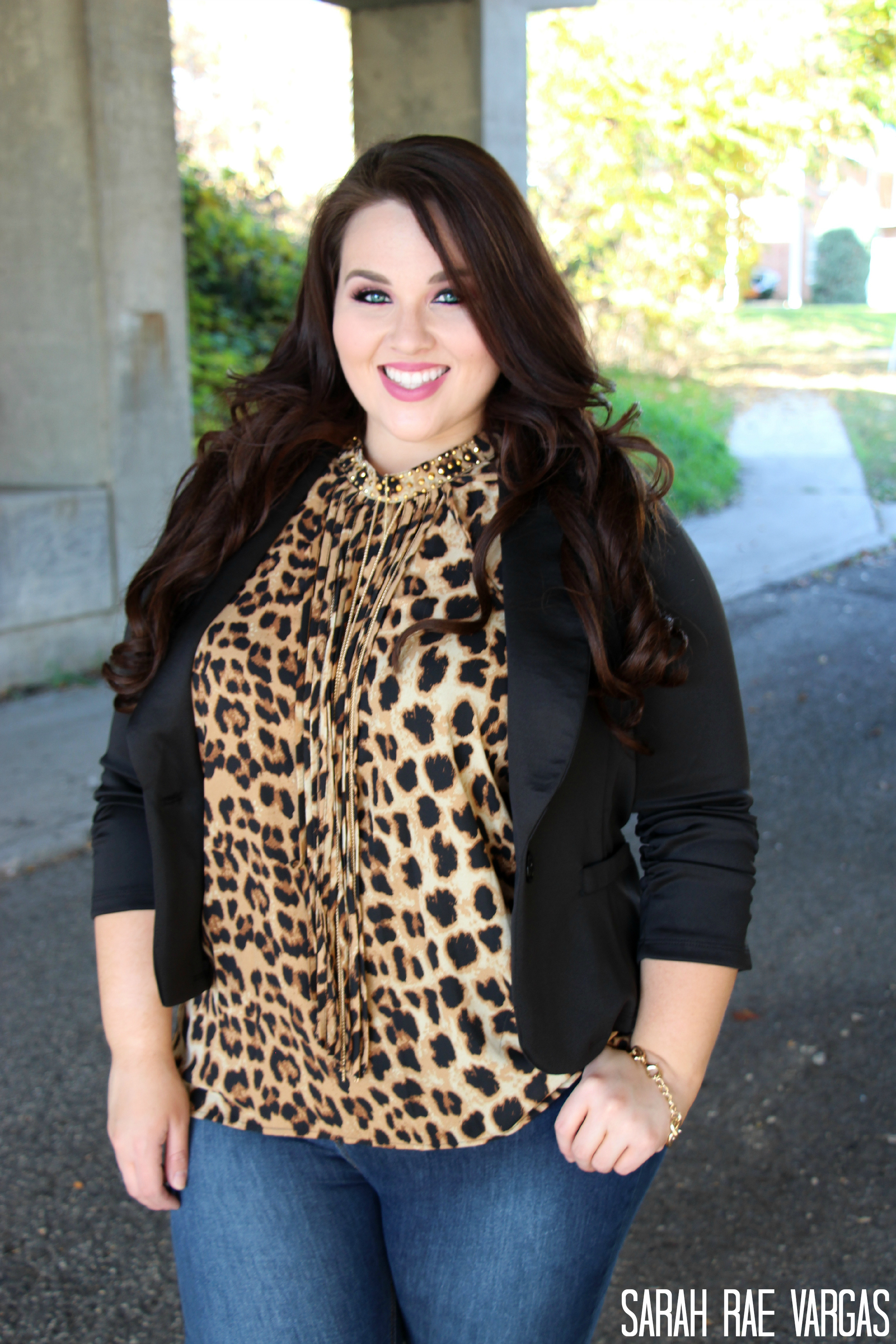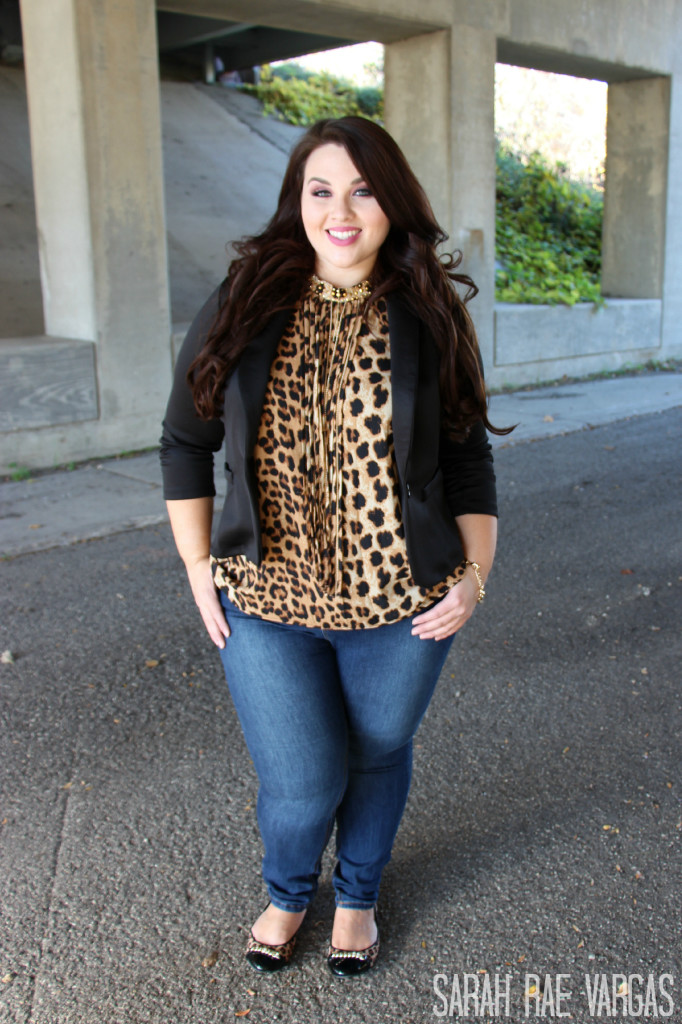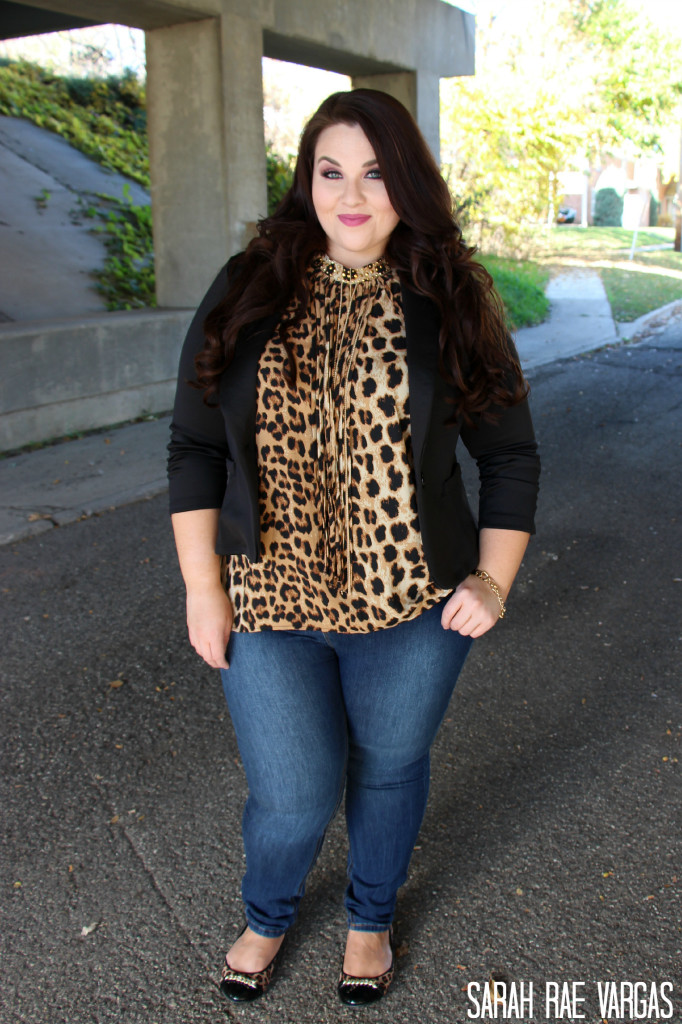 Leopard Blouse//Fashion To Figure
Ruched Sleeve Blazer//Fashion To Figure
Skinny Jeans//Fashion To Figure
Leopard Flats//Target
Rings//Torrid

Look #4: The Leopard Pants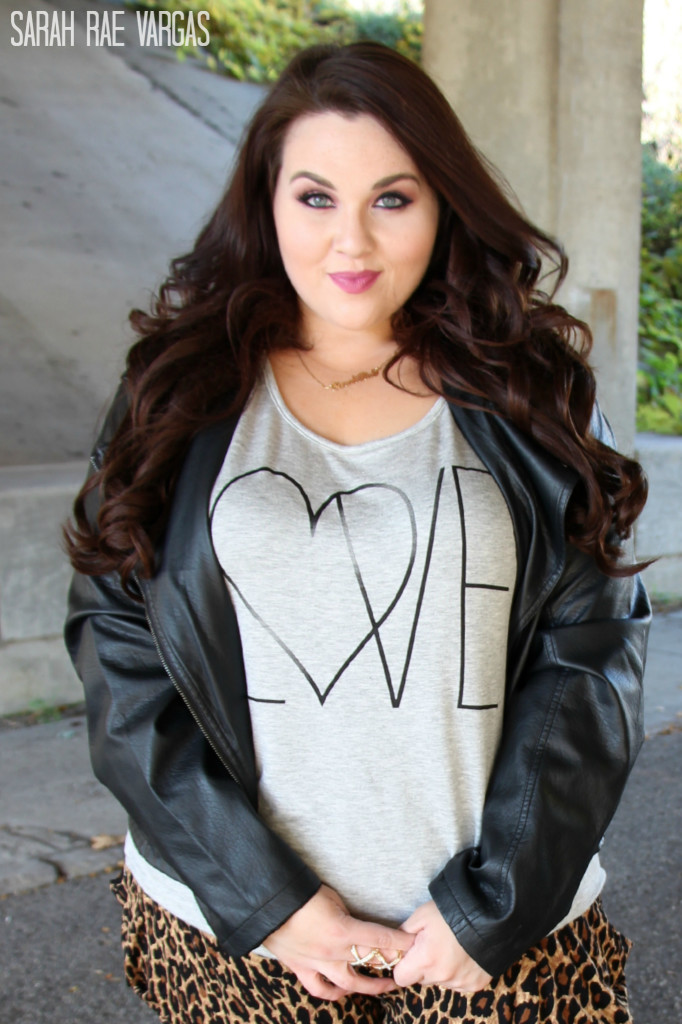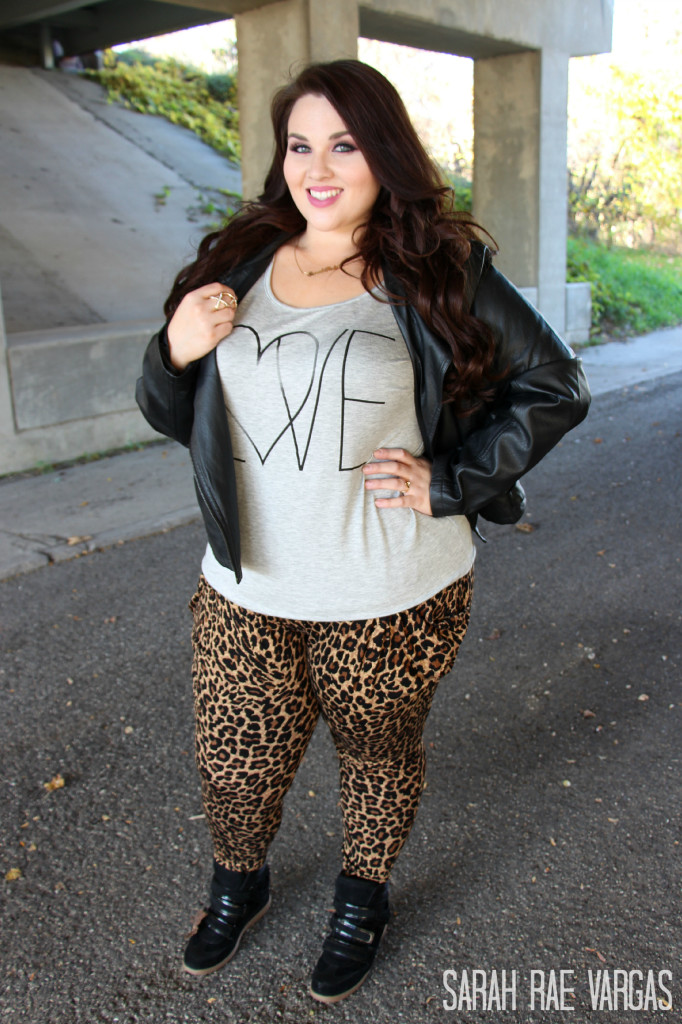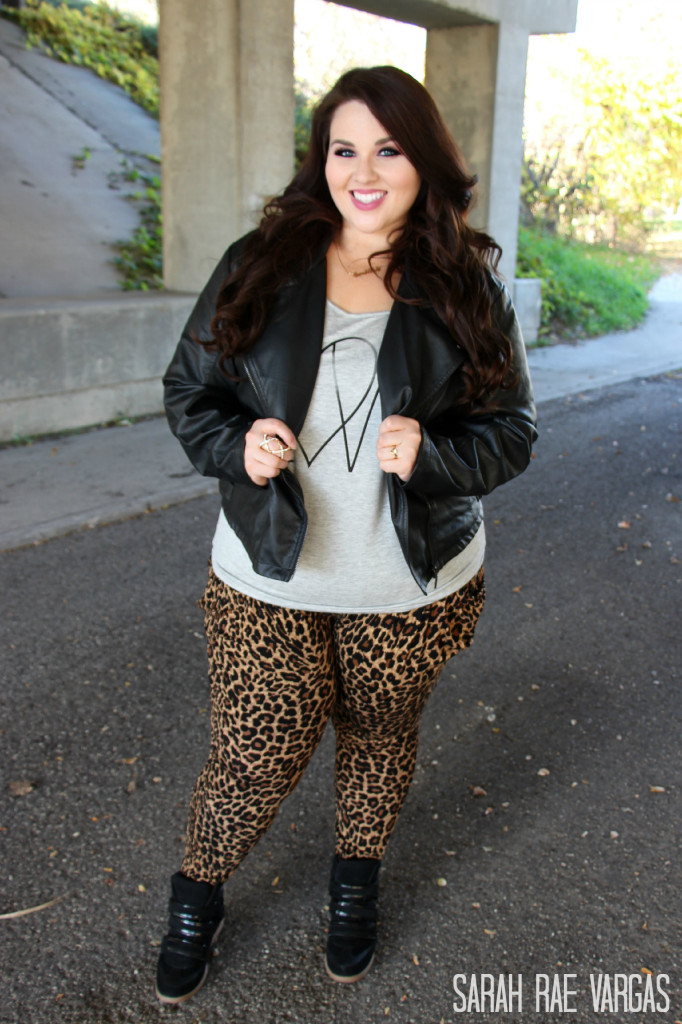 Faux Leather Moto Jacket//Fashion To Figure
"Love" Top//Fashion To Figure
Draped Leopard Pants//Fashion To Figure
Sneaker Wedges//ALDO