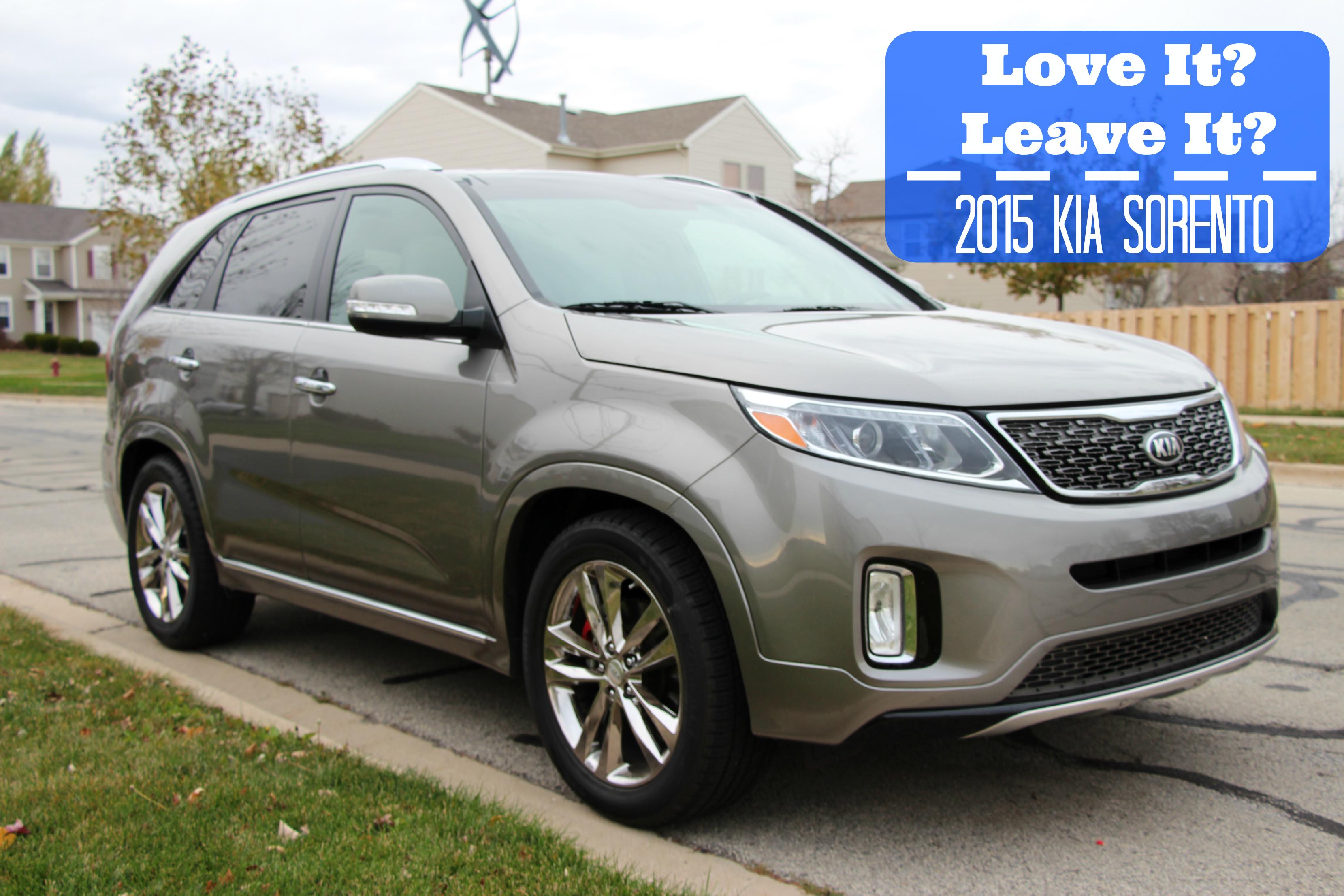 It's been SO long since my last car review, but I'm back! I was honestly so excited when Drive STI reached out to me about reviewing another car for them, because my 'Bu and I have not been getting along lately. I've probably had to get about 7 different things fixed on my Malibu in the last two months and well… we could use some time apart.
So, a couple of weeks ago I got the opportunity to test drive the 2015 Kia Sorento. When I do these Love It or Leave It posts I usually give you the good, the bad, and the whatever else. But not today. I really liked this car. So I'm just going to spoil it for you right now and say, I LOVE IT.
Of all the Kia's that I've driven, this one is by far my favorite. I loved the interior, the handling, the features. It was just perfect for the munchkins and I.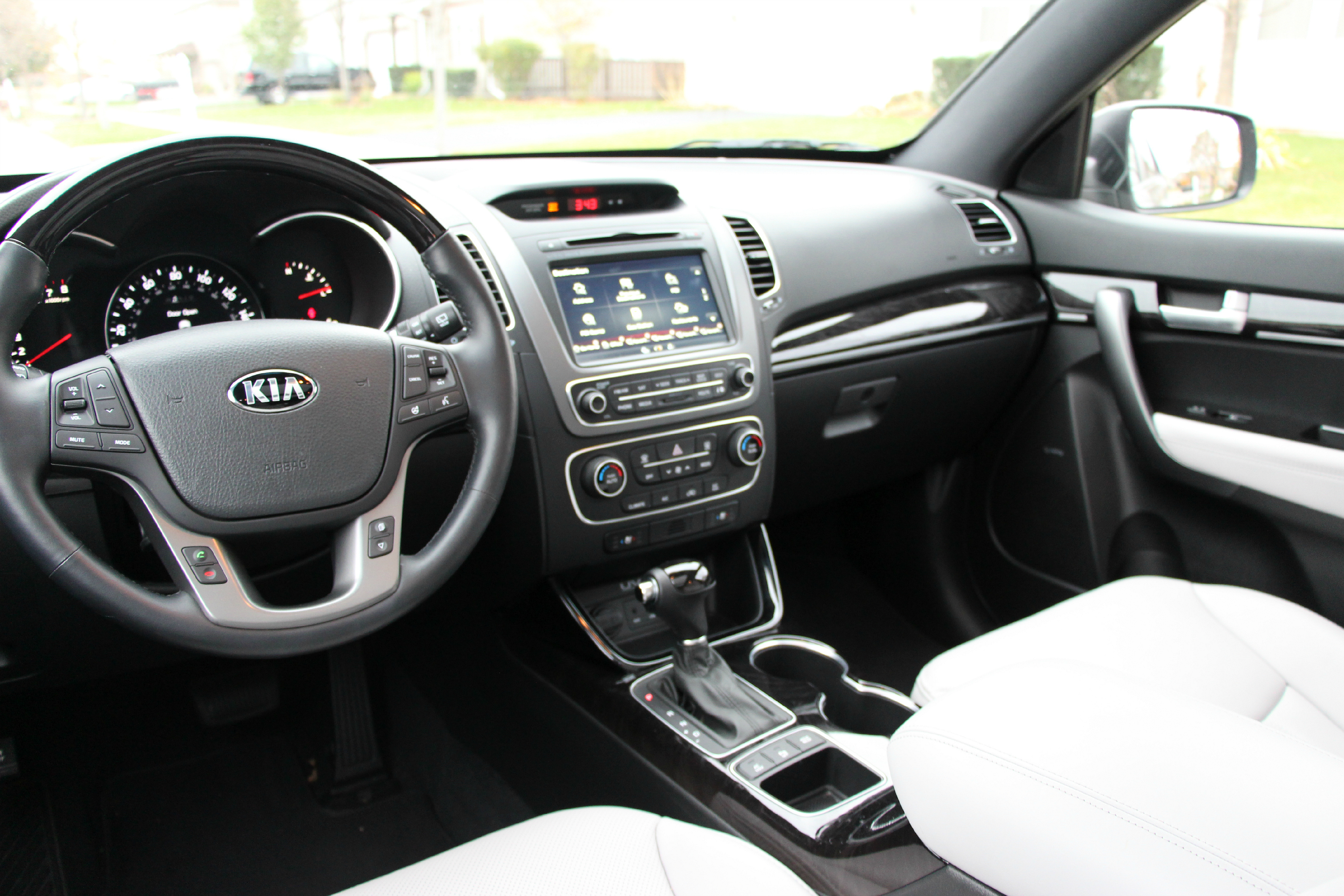 The interior was so sleek and totally my style. Oh, the gray Nappa leather, perfection. My favorite part of any car, is the technology, and the Kia Sorento did not disappoint. Like the other Kia's I've driven, it came equipped with UVO, SiriusXM, Bluetooth, Navigation, and a bunch of other stuff I didn't even get around to using.
Usually, the first thing I do when I get in my car is plug my phone in to charge. I work online, so my battery usually dies a few times a day. I love that when I plugged my phone in via the USB in the Sorento, it immediately started playing my music. If I didn't plug it in, it would play it through the Bluetooth. The Infinity surround sound audio system sounds equally crisp while serenading the babies to sleep with Sam Smith's beautiful voice and while blasting Beyonce.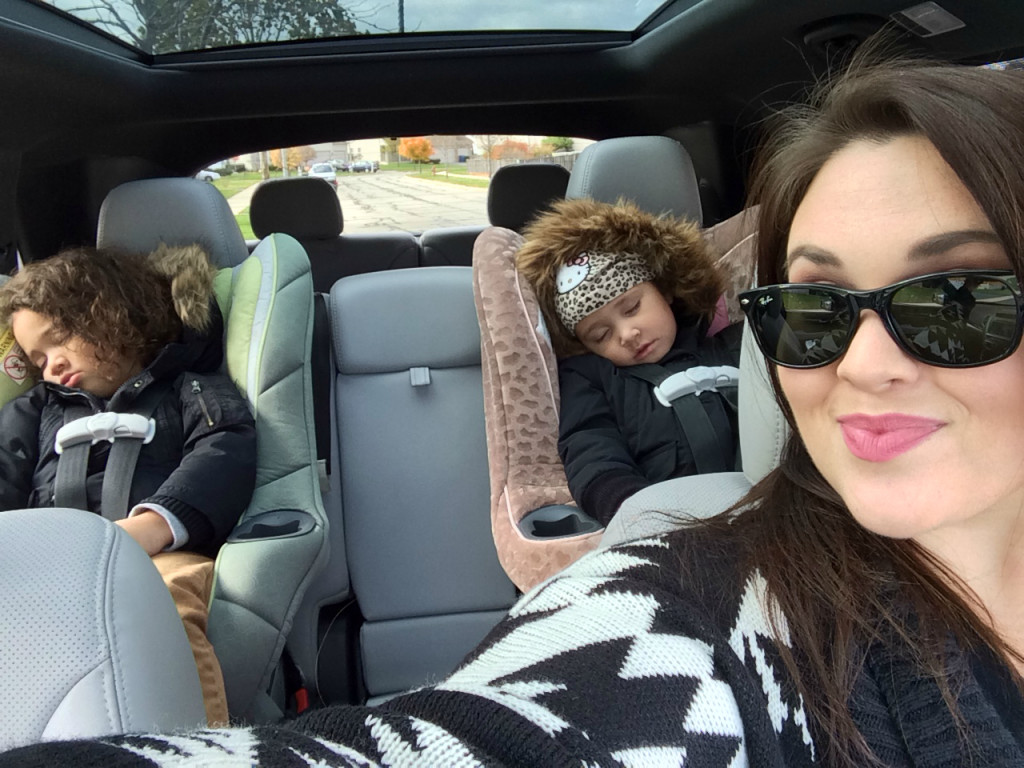 Speaking of the babies, they actually fit! Their giant car seats didn't cause an issue, for once. The Sorento has third row seating, but with car seats in the second row, that's not really something I can use or need for my little family. It's nice to have the option, though. Nahla and Jaden were able to easily climb in and hop into their car seats without getting squished. Yay!
Also, can we talk about how amazing the selfie lighting in this truck is? It's because of the panoramic sunroof. The kids insisted that I leave it open every time they were in the car because they like it when "the sun follows us around". After experiencing a panoramic roof, I'm not sure I can ever go back. My measly little sunroof pales in comparison.
Now that I'm in the market for a new car, I find myself being a lot more concerned with vehicle safety ratings than I've ever been in the past. I love that the Sorento has an overall 5-star safety rating. The truck is loaded with airbags and various safety systems.
The only thing that I didn't love about the Sorento, was the MPG. It gets 18mpg in the city and 25mpg highway. Not excellent, but not all that bad considering the size of the vehicle.
A few of the other features I loved include the heated steering wheel, heated and ventilated seats, push button start with smart key, and my favorite part… the blind spot detection system. I originally thought it was going to be annoying to see a little flashing light every time a car was in my blind spot, but once I hit the tollway, it was actually pretty reassuring to have it.
Oh and did I mention it's fast? Because it is. The 3.3L V6 engine had no problem picking up speed and the ride was so smooth that the babies couldn't resist falling asleep every time we drove more than a few minutes.
Like I said before, when it comes to the 2015 Kia Sorento SXL… I love it and I know you will too.
Disclaimer: I partnered with Drive STI to test drive the Kia Sorento for 7 days in exchange for this honest review.