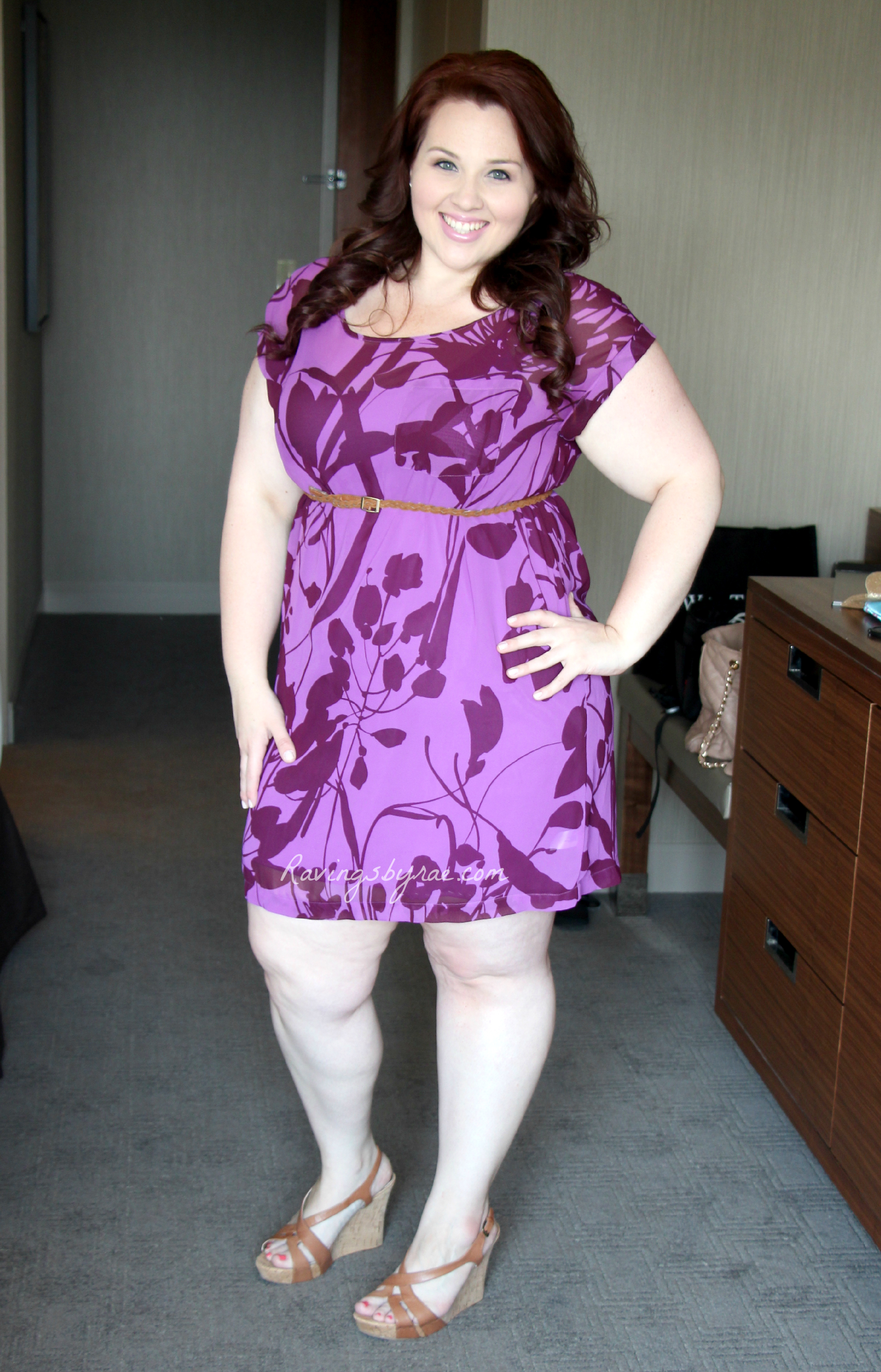 Plus Size OOTD: Casual Purple Party Dress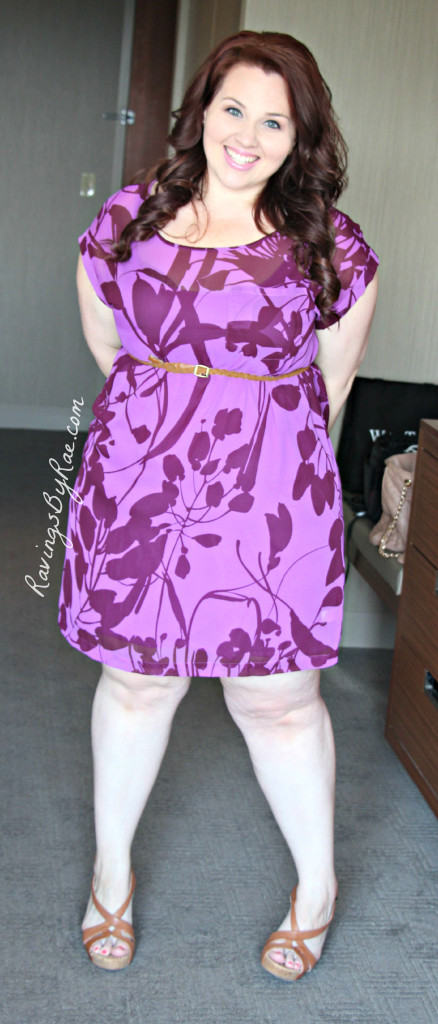 I went to a blogging conference last weekend. You may have heard of it… it's only the biggest blogging conference in the entire world, BlogHer '13. This year it was in Chicago, thankfully, so I only had to travel about 35 miles from my home. I'll have three  outfit of the day's coming up this week. 🙂
On the first night, I had  a TON of cocktail parties to attend. I knew I would be walking quite a bit from party to party so I wanted to be comfortable. But, I was still there to represent myself and my brand, Ravings By Rae, so I needed to be put together.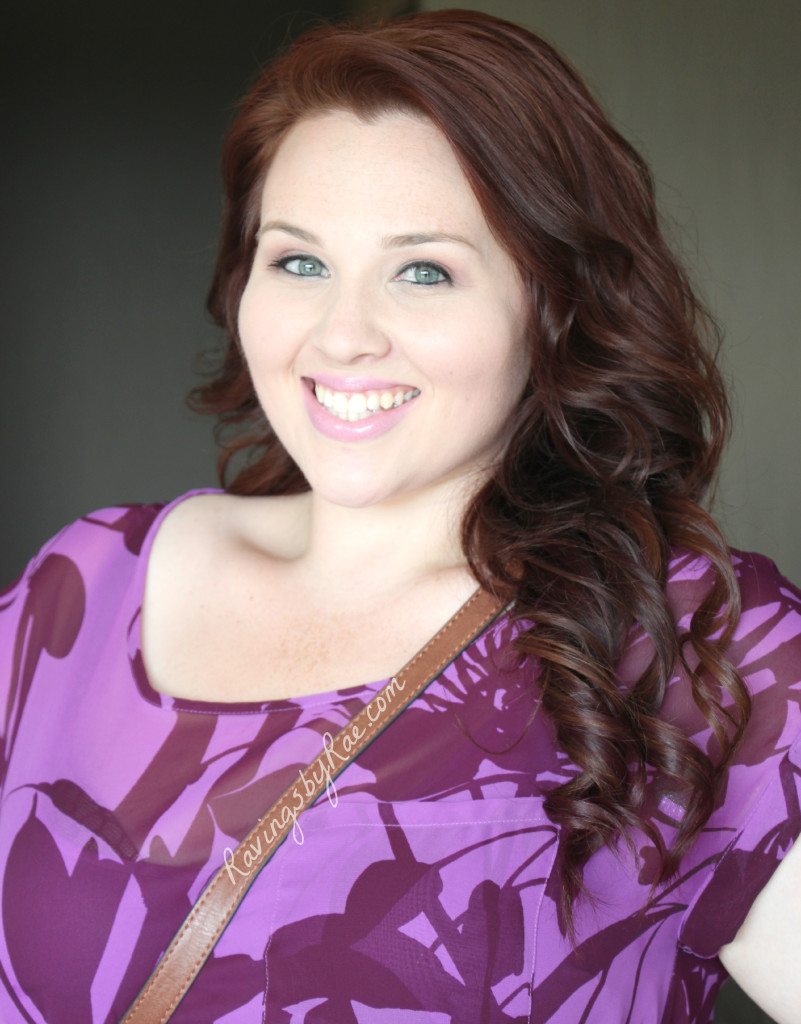 Makeup/Hair:
I recently dyed my hair back to a dark brown so I popped in my reddish brown extensions and curled my hair with my Chi 1″ Curling Iron
I used my Lorac Pro Palette for a pinkish eye and used all three of my Rimmel Kohl Liners
Because my dress was purple I naturally went for my favorite lip look of all time

What I Wore:
Printed Chiffon Pocket Dress from Old Navy
Camel Braided Belt from JC Penney (It came with a different dress I bought)
Camel Colored Leather Wedges by Guess? from Ross
Nicole by Nicole Miller Camel Cross-body bag from JC Penney (No longer on site)
I wasn't totally sold on this purse but it matched and it was perfect for what I needed. I was able to put my iPad mini, some makeup, money and cards, my Mophie charger and power cord, and some other randomness.. like deodorant. 😉
The shoes lasted through the first walk and then… not so much. 😉 I had some emergency flats with me so I did change into them. The Guess wedges were definitely comfortable but I bought them 1/2 size too big so they were just loose enough that they caused me problems during my walks from place to place. No biggie. I still love them. And they were only $27 at Ross versus the $100 they would've been if bought straight from Guess.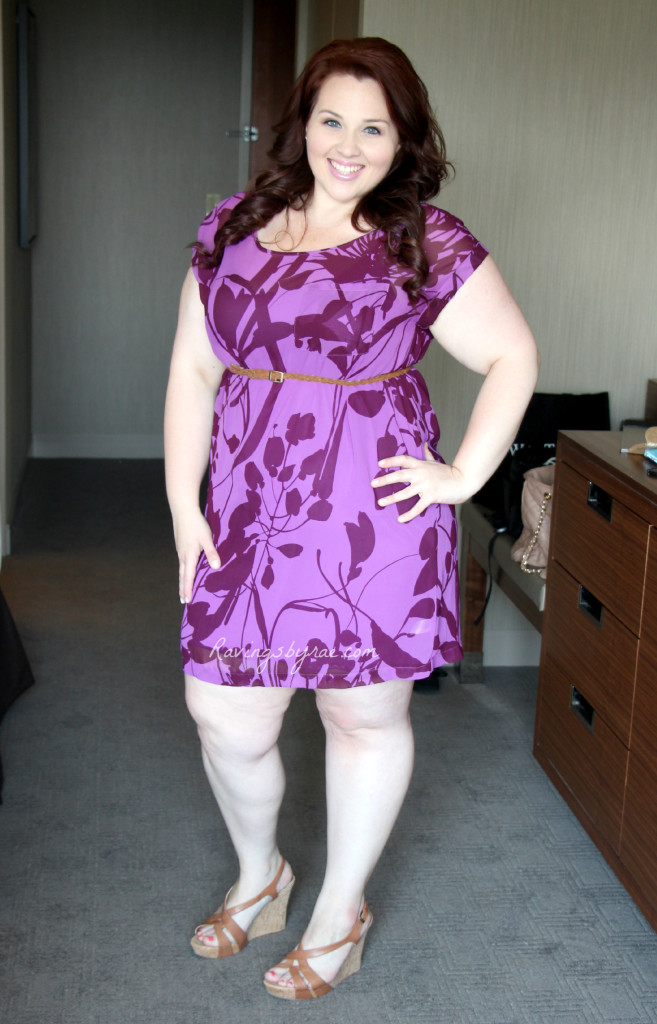 The dress was pretty comfortable and it's definitely on sale right now at Old Navy. But it was a summer item so grab it before it's gone. It also comes in a beautiful green color. The purple just suited me better.
I'll have a few more looks from this weekend popping up on the blog this week, so be sure to visit. 🙂