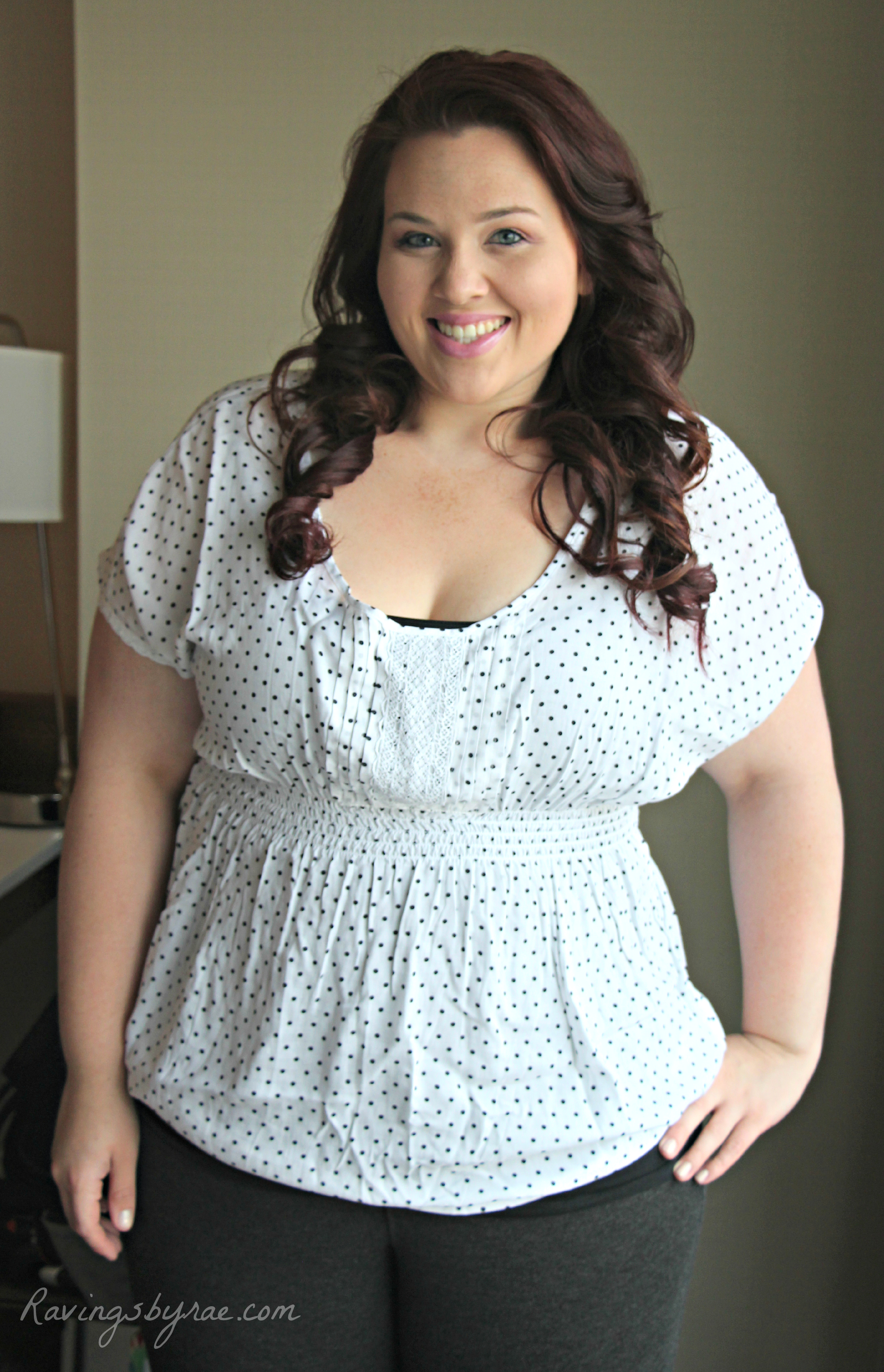 Plus Size OOTD: Polka Dot Blouse & Loafers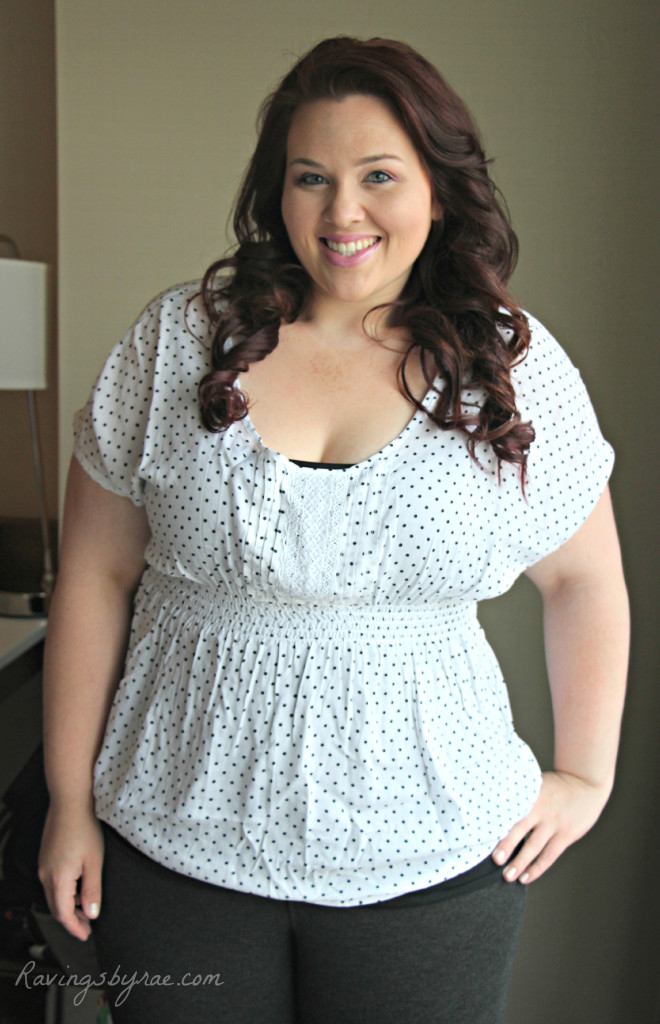 On Day Two of BlogHer '13 I had many more parties to attend but wasn't looking to wear heels and a dress. My shoes from the day before had my little toes in some pain so I decided to keep my ensemble profession with loafers, instead of heels. This plus size outfit of the day mostly came from one of my favorite stores, Torrid.
What I Wore:
Polka Dot Blouse from Torrid
Stretchy Grey Pants from Torrid
Black Undershirt from Old Navy
Steve Madden Studded Loafers
Please ignore my super puffy eyes. These pictures were snapped in my hotel room around 7am just before we headed out for a FULL day of BlogHer madness. I had every intention of taking these photos outside in front of our very beautiful hotel, The Hyatt Regency McCormick in Chicago. It was gorgeous out there but I was running late that morning (and every other morning) so I settled for indoor pictures. 😉
As for makeup and hair, I did the same thing from the day before. Because I wasn't feeling very inventive at 7am with no coffee in my system.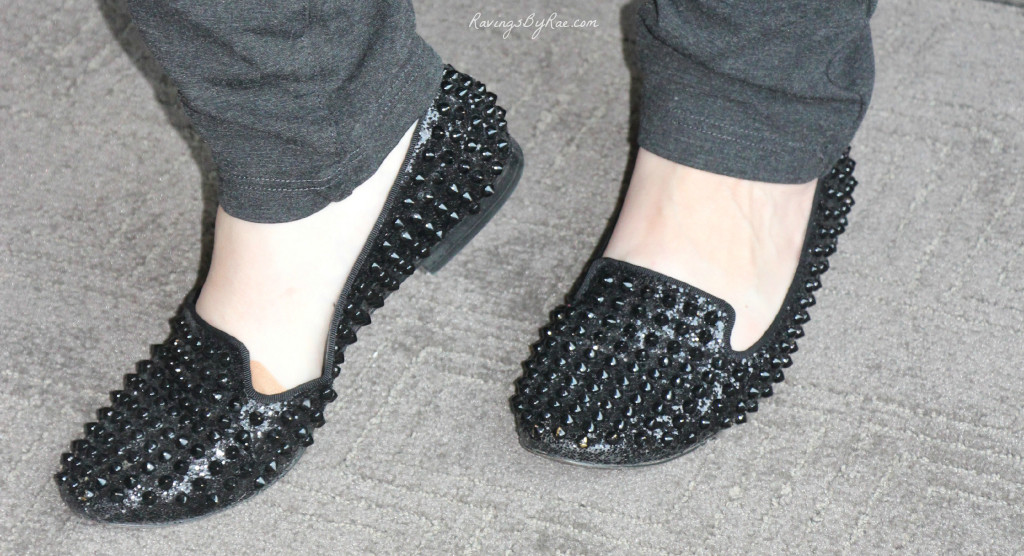 These flats are love. They are love. If you don't understand what I mean… then you've never found a pair of beautiful shoes that are like little clouds to walk in. Seriously, they are THE best! Yes, I had to kill my feet the first few times I wore them but after they were broken in… boy, oh boy. They quickly became my favorites. I freaking LOVE them.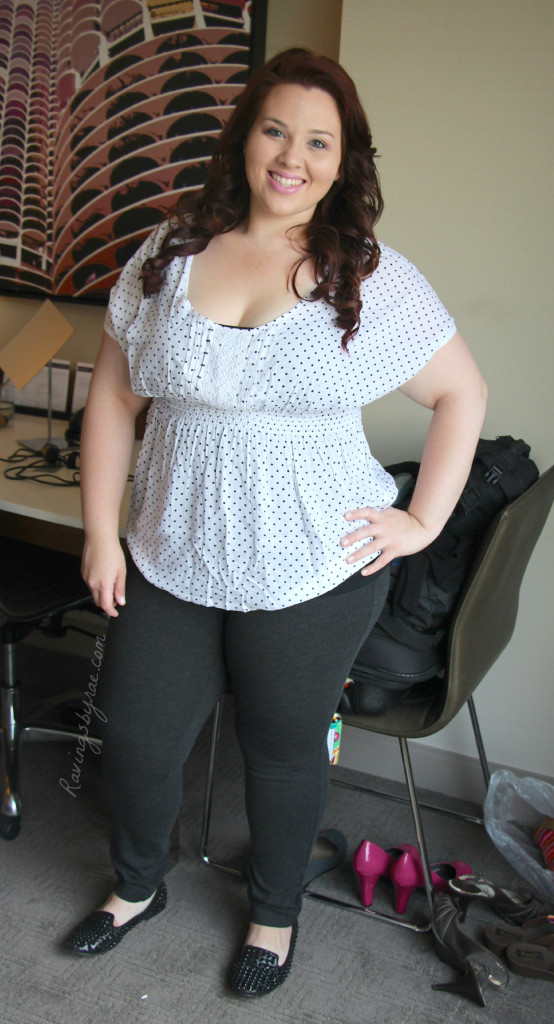 I wore a black cross-body bag that I mentioned in this post. And that's all folks! This outfit was super comfortable and it kept me looking somewhat profesh whilst I roamed the city of Chicago and handled my business. 😉
I have a TON of clothes and outfit ideas so if you have any in particular that you'd like to see… let me know in the comments below or hit me up on my Instagram or Twitter. (Ex. Business, school, shopping, swim, evening wear, party dresses… etc.)