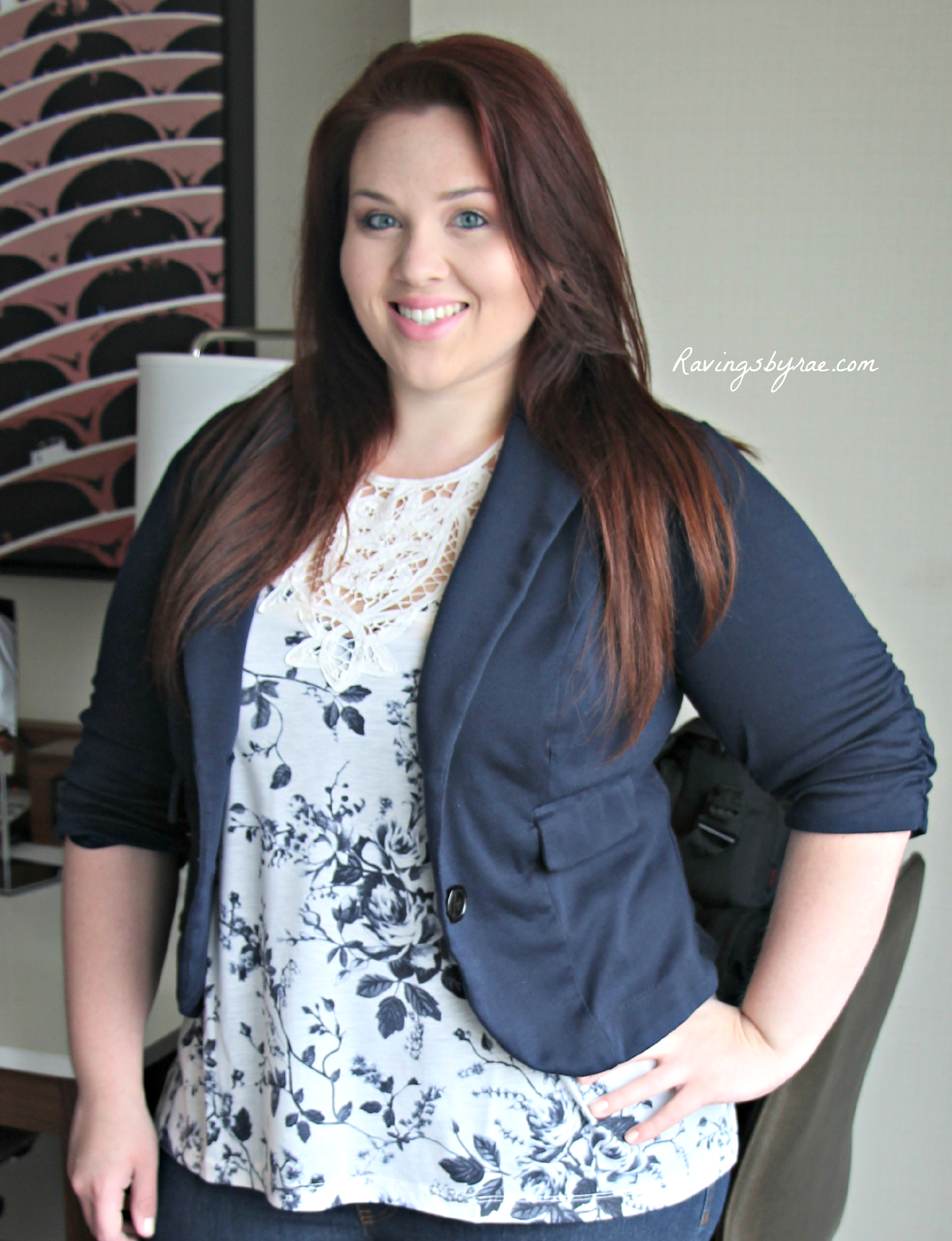 Plus Size OOTD: Navy Blazer and Jeans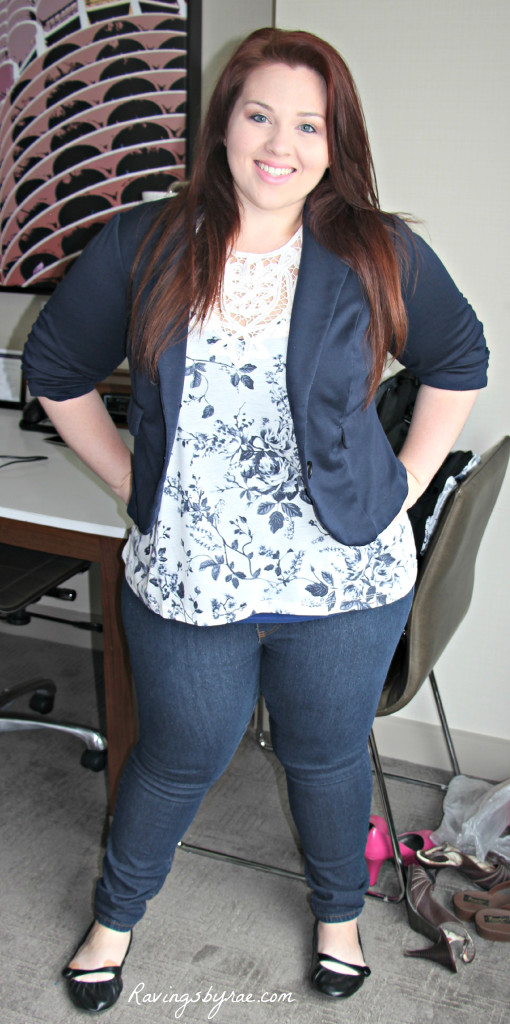 I was exhausted by my last day of BlogHer and I wanted to be comfortable. Obviously, I couldn't walk around in yoga pants and my college hoodie like I would have LOVED to do but I could keep it pretty casual and still look good. I did give up on my feet by day three, though. Those fugly little black flats are the most comfortable things to ever grace my mole skin and band-aid covered feet.
In case you forgot, here is my Day One Look & my Day Two Look.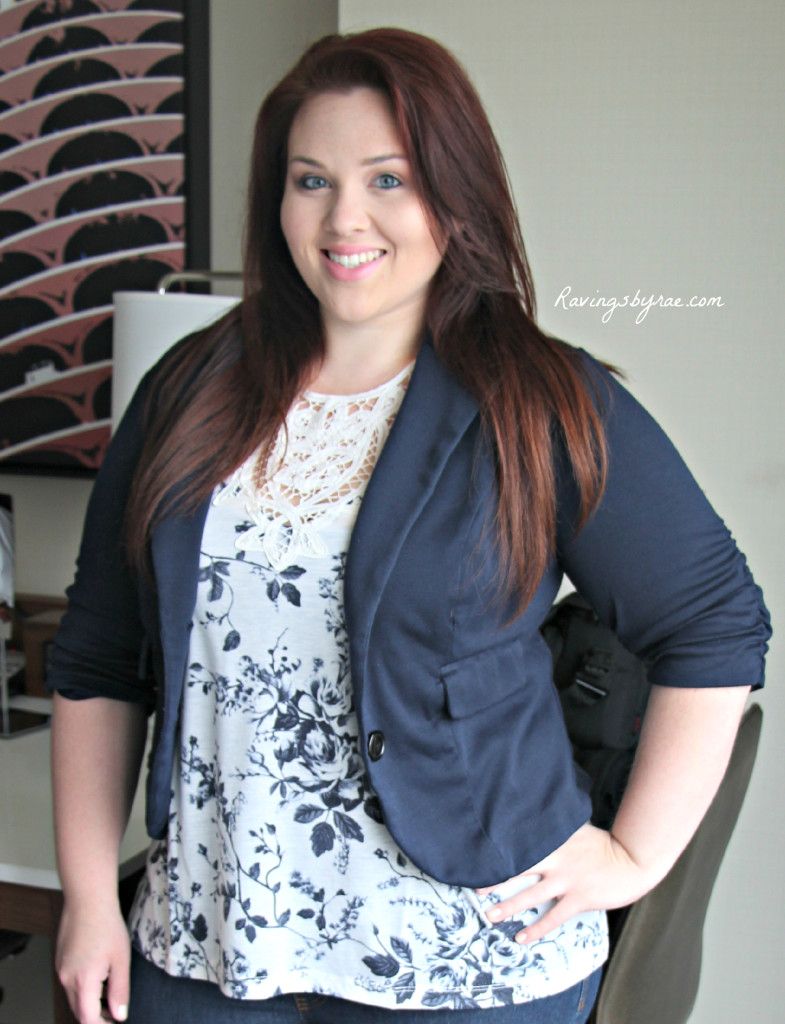 BlogHer'13 was not my first conference so I already knew the deal. I knew I would be tired and have achy feet by the final day. I also knew that my two-day old, product covered, crunchy, funky hair would need to be washed by the final day. So I round brushed my hair and nixed the extensions. I kept my makeup neutral, too. I'm pretty sure I only used the Naked Basics palette on this final day.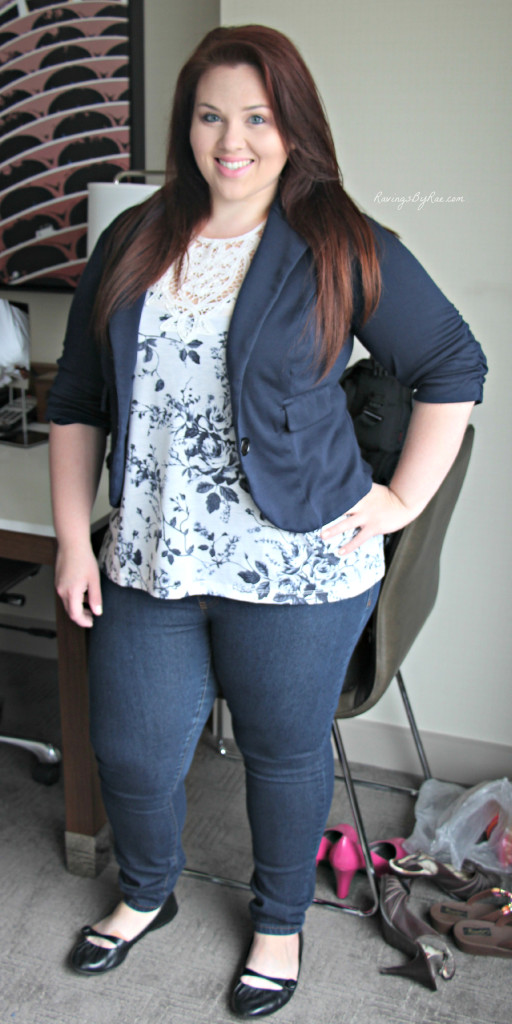 What I Wore:
Navy Ponte Ruched Sleeve Blazer from Torrid
Floral Jersey Top With Lace from H&M
Fab Skinny Jeggings from Forever 21+
Black flats that are superrr old from somewhere 😉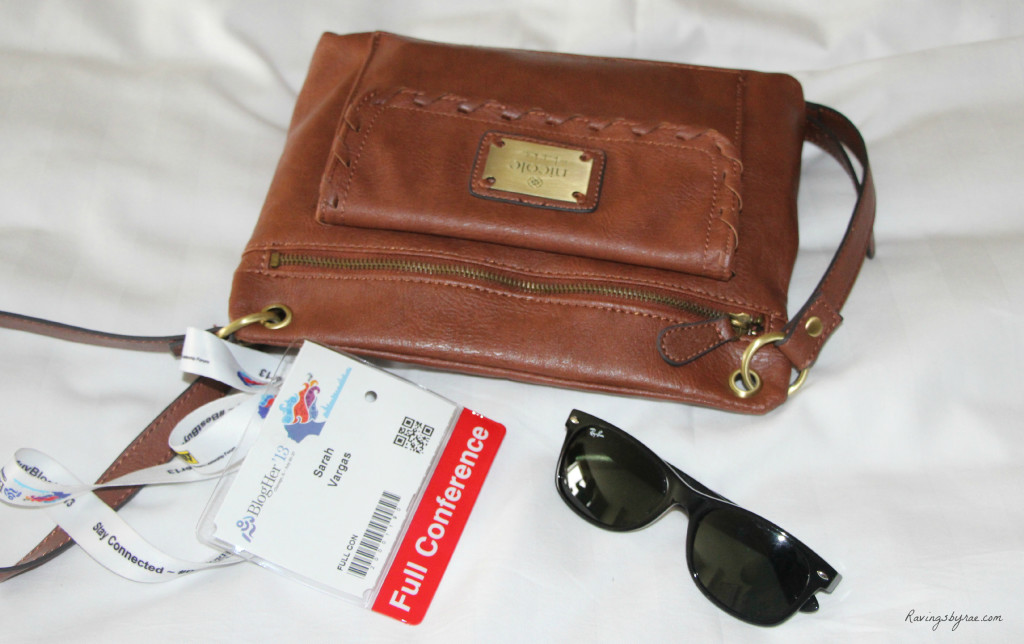 I don't really wear many accessories, this you know, so all I sported this day were my RayBans, my BlogHer pass, and a cross body bag for my spare bandaids. Oh my poor, poor feet! They've barely recovered.