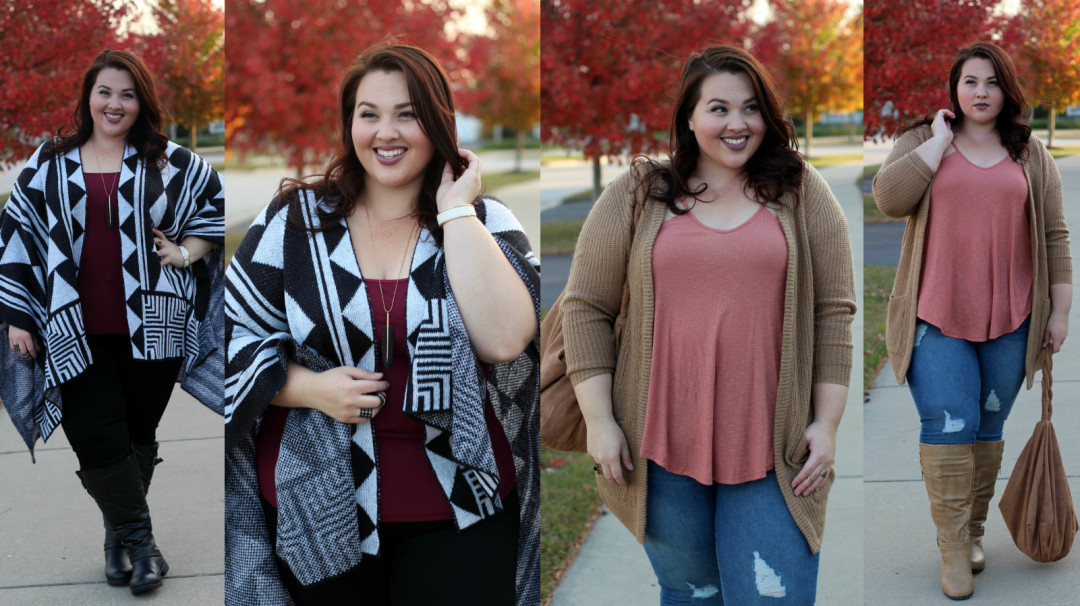 While I would love to say that I'm enjoying the beautiful fall weather in Chicago these days… I'm actually surrounded by tissues and a little doped up on cold meds. This back and forth business that the weather is playing, is causing some serious congestion issues in the Vargas household. Thankfully, before the sickness swept through my house I was able to take a few pictures of some perfectly laid back sweater weather outfits from Charlotte Russe.
Boots, sweaters, and dark lips are really the perfect basis for any great fall outfit. Well, that is, if you live in an area that actually FEELS the fall. Around here, we usually coast at a nice 60 degrees for a month or two and then plummet to the 20s in a hurry. If you can get your Christmas lights hung before the cold sweeps in, you're a freaking rockstar. So before the cold weather swoops in and we have to seriously bundle up – I wanted to take advantage and put together some casual cool weather outfits.
You guys know I love Charlotte Russe. Ever since they started carrying plus sizes and I figured out their sizing (I'm a typical 16/18 but always get a 20 at CR) I have been obsessed. It's hard finding plus size brands that fit great and don't cost a fortune. While I'm not above paying a fair price for high quality clothes, I also don't hate saving money. With the kiddies and the holidays readily approaching… I'll save a few bucks where ever I can. That's why I love Charlotte Russe, they ALWAYS have sales and their clothes are super on trend.
The only thing I want to note is that I did get these wide calf boots from Charlotte Russe, but they weren't quite wide enough for me. I do tend to have an issue finding wide calf boots from any place other than a women's plus size retailer. But I still love the boots, so I'll probably be giving them to my mama. 😉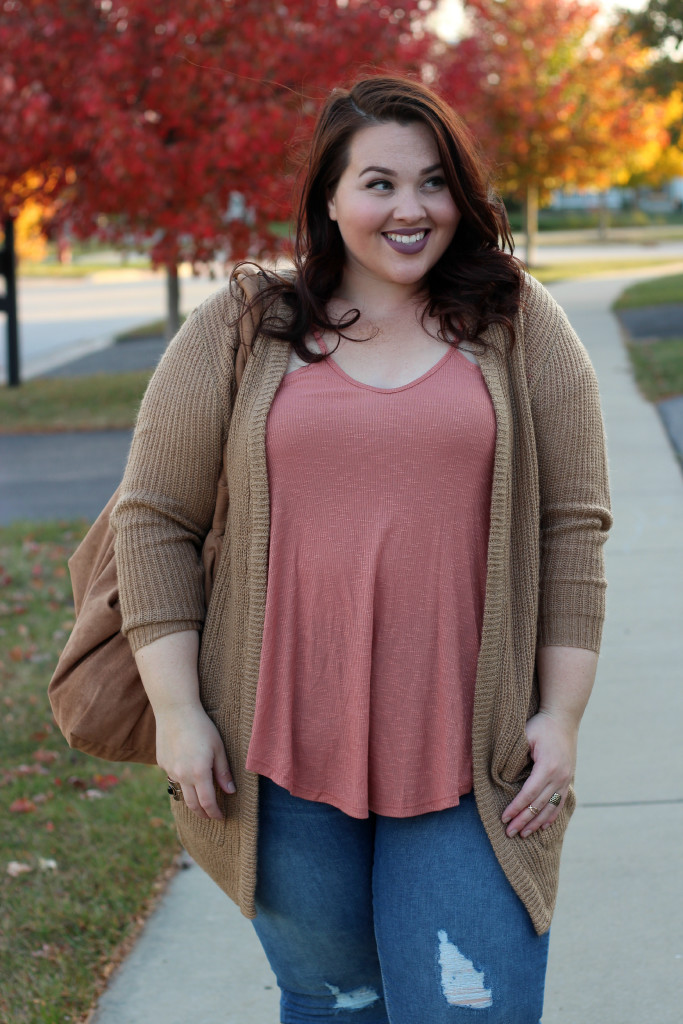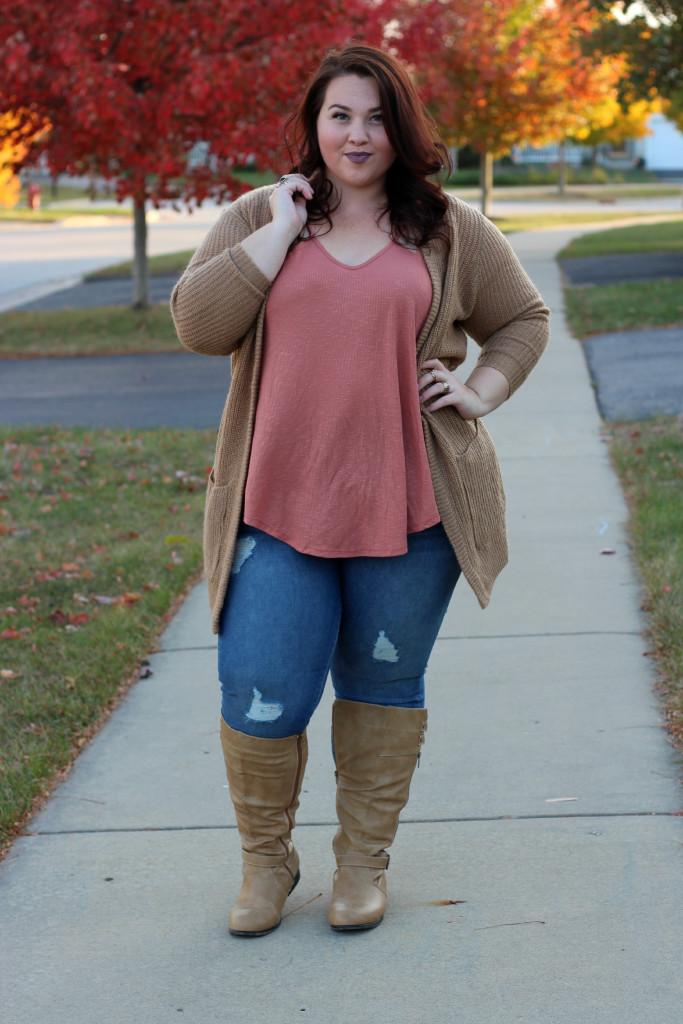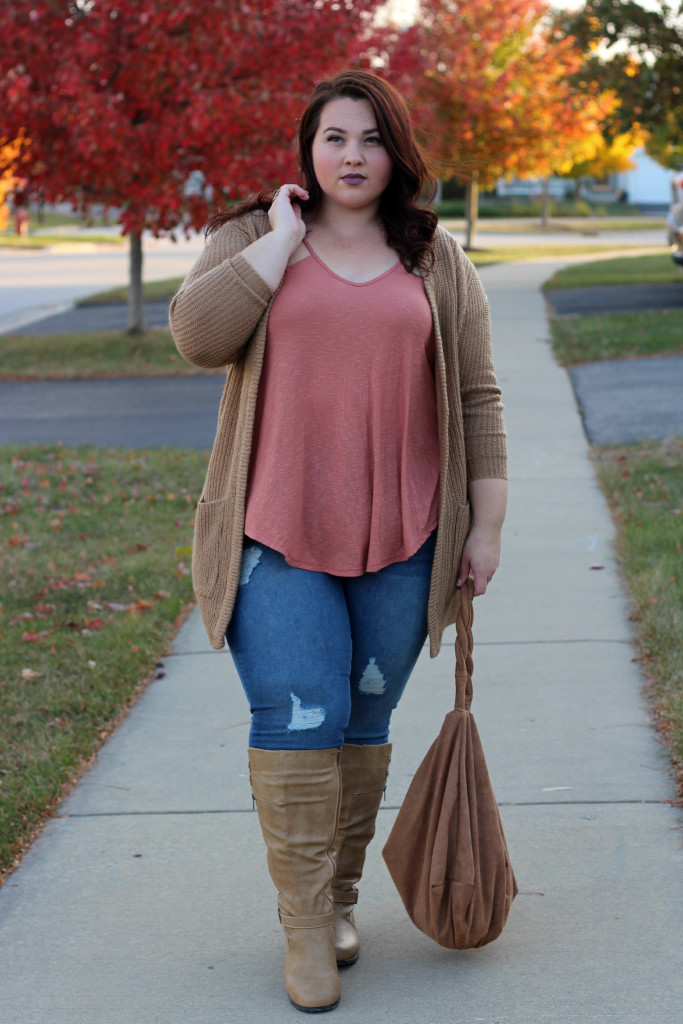 Wearing: Jeans//Shirt//Cardigan//Boots//Bag//Lips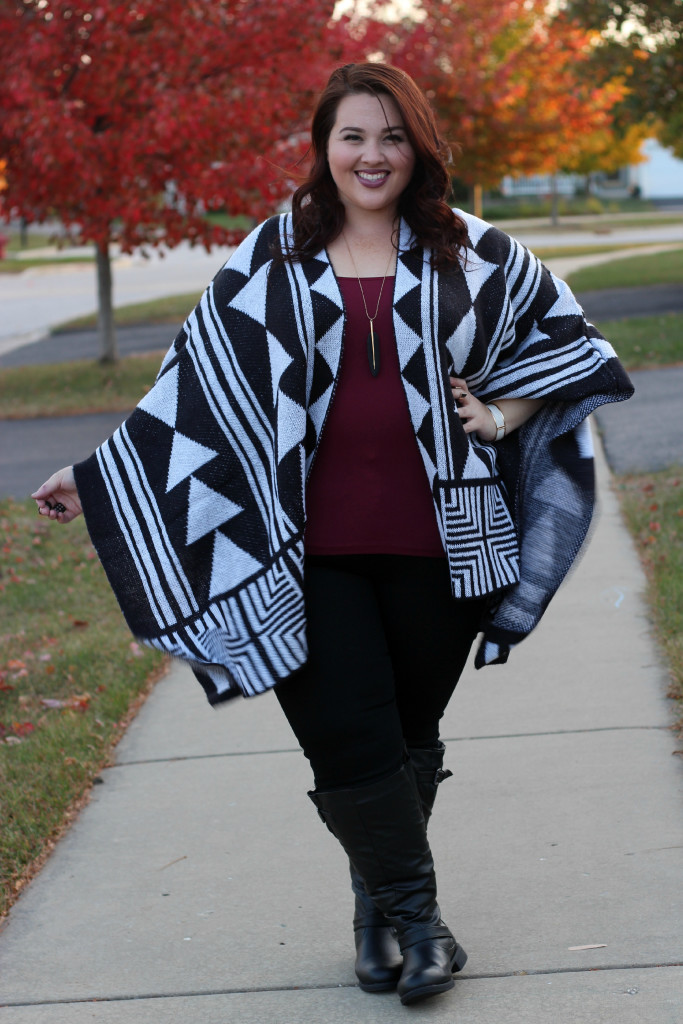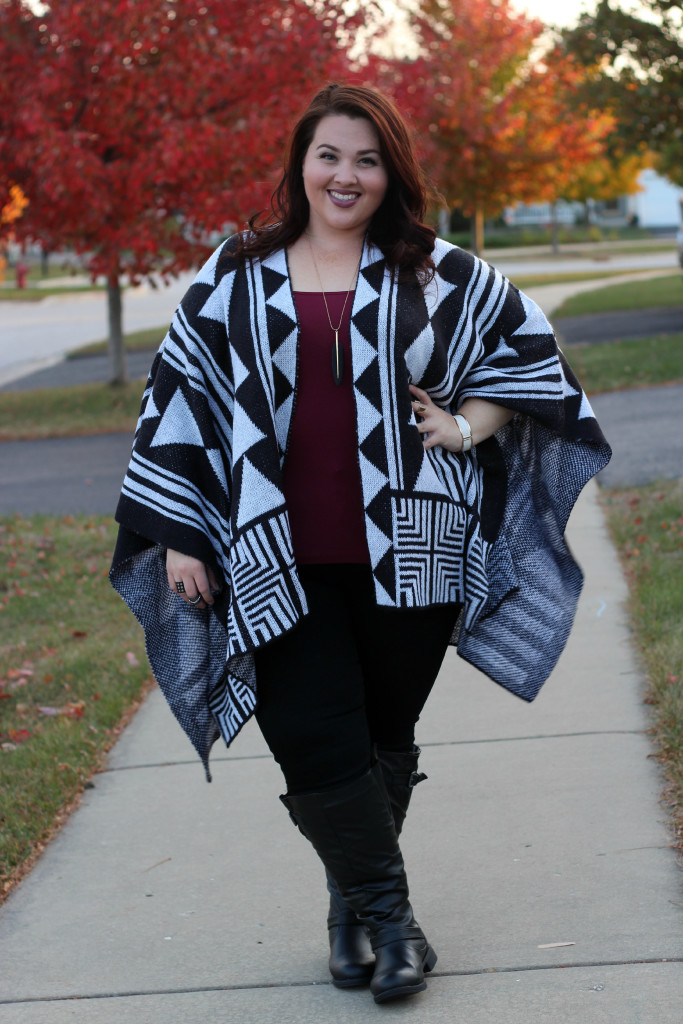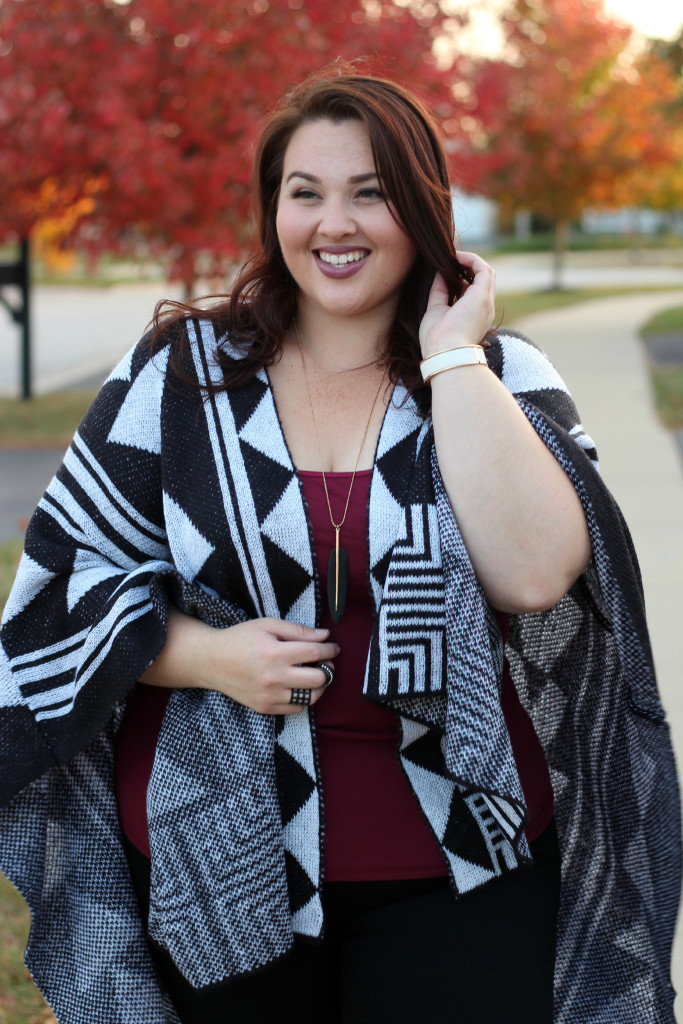 Wearing: Jeans//Top//Sweater//Rings//Boots//Lips
As always, special thanks to Charlotte Russe for collaborating with me on this #CharlotteRussePlus post!