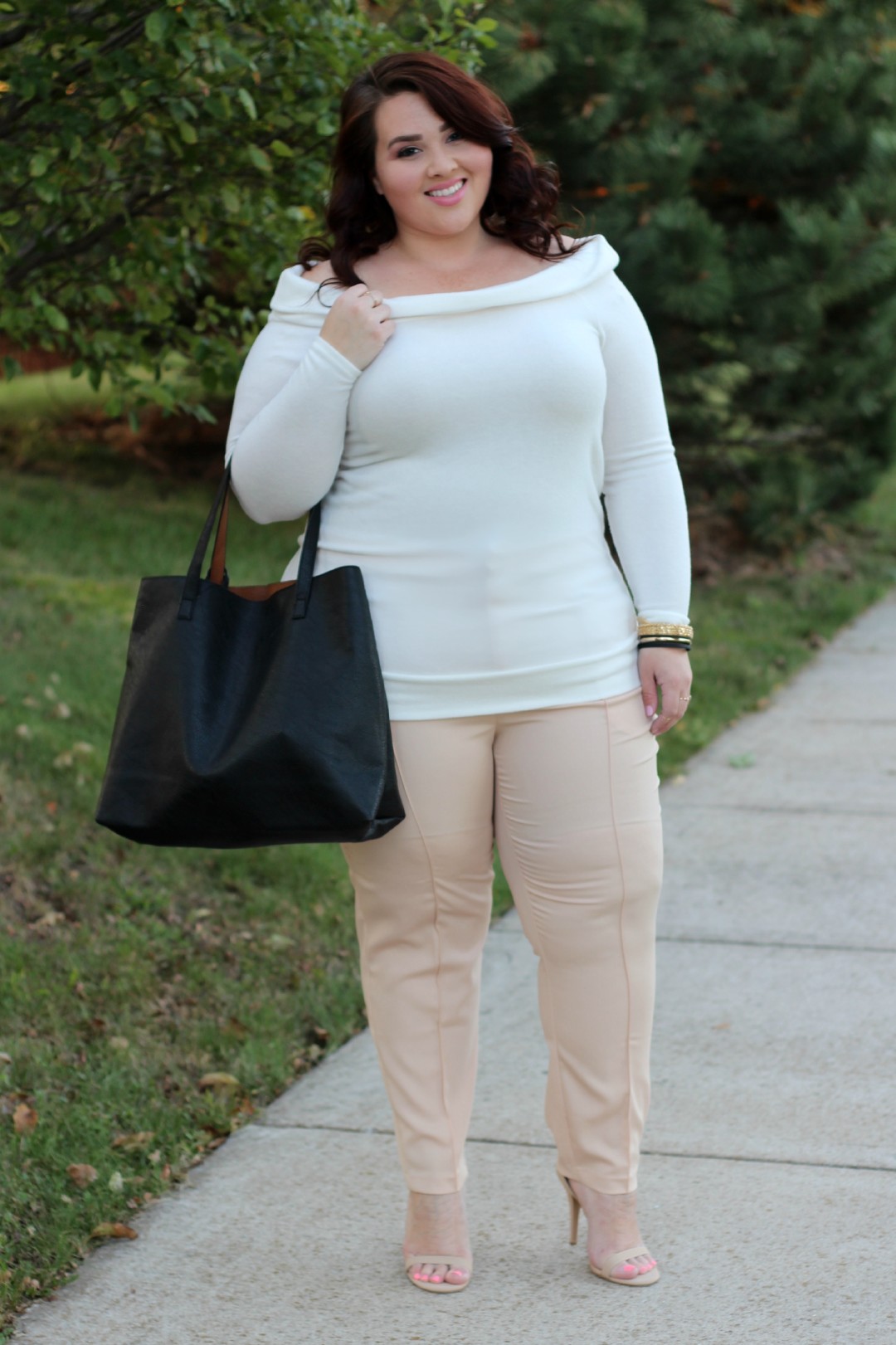 I've been feeling so incredibly energized lately. The kids are officially in pre-school and we are transitioning well. I've been sleeping more, spending time at home, and feeling all around pretty freaking great. The changing of the seasons is another major contributing factor to my awesome mood lately. Who doesn't love fall?
I just scooped up some gorgeous pieces from Charlotte Russe and couldn't wait to share them with you. Even though I work from home, I love a great desk to drinks outfit. These blush pink trousers were totally out of my comfort zone, but I am so glad I got them! They are not opaque, so I suggest wearing a flesh colored body shaper underneath.
I knew the 70s were back in style, but I didn't see myself ever wearing polyester blend trousers. The reason I gravitated towards these pants, was actually because I fell in love with this off-shoulder cream sweater. The whole look, tied together with strappy heels and a big black tote, just screams sophisticated and sexy. I'm in love.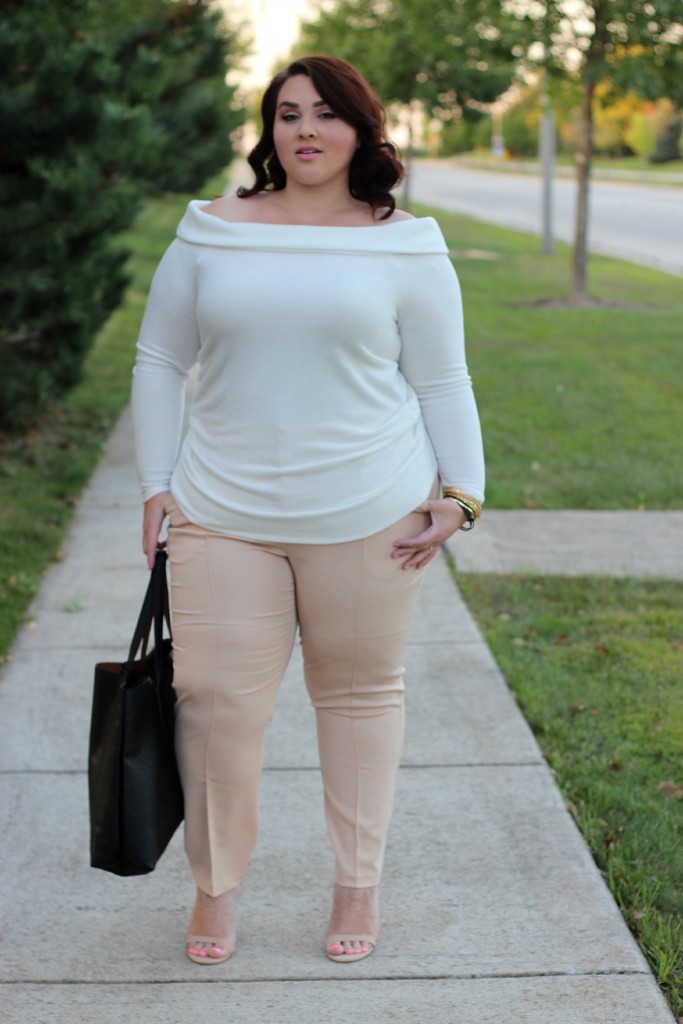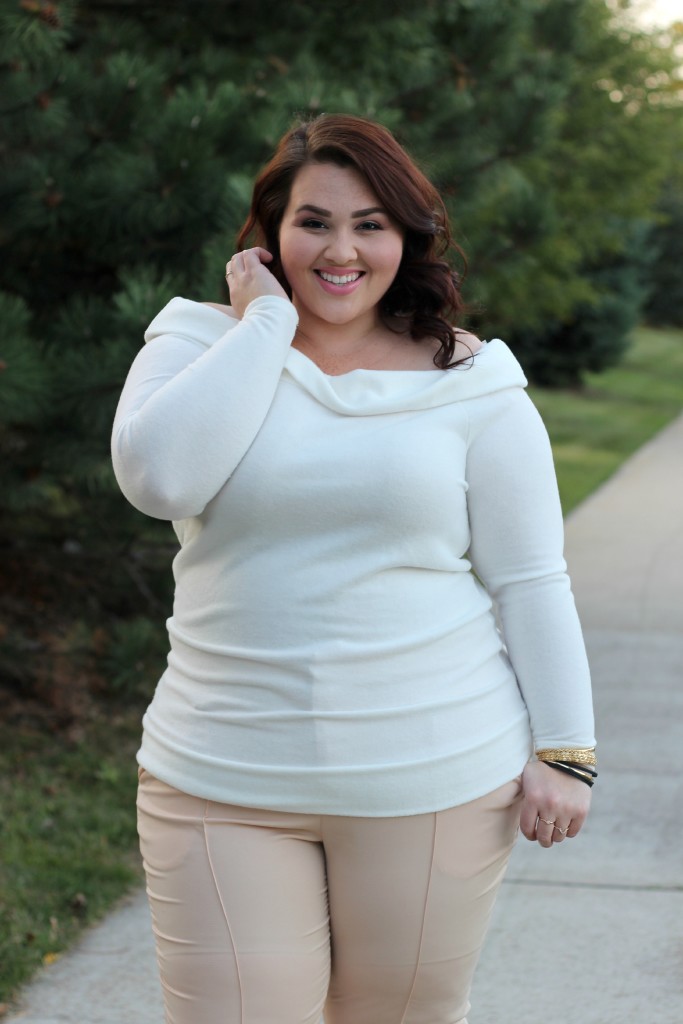 Wearing: Pants//Sweater//Heels//Bag
Now, speaking of the 70s… fringe and suede are heavy in my wardrobe this season. I love this laid back layered look. The green anorak jacket is something I've seen floating around the internet and I had to get one for myself. I love that this one retains a nice shape when you zip it. The heels. The heels are what dreams are made of… unless you're walking in them, in which case, they are a nightmare. I'm no stranger to uncomfortable heels though, so I know they will be getting a lot of wear this season.
You know I have nothing but praise for Charlotte Russe's jeans. They fit like a glove and look amazing. If you haven't tried them yet, I really don't know what you're waiting for. Check out Charlotte Russe's plus line for tons of different styles at affordable prices.
(Some of the items are not available online right, so you can check your local store or click the links for similar items I found on their site.)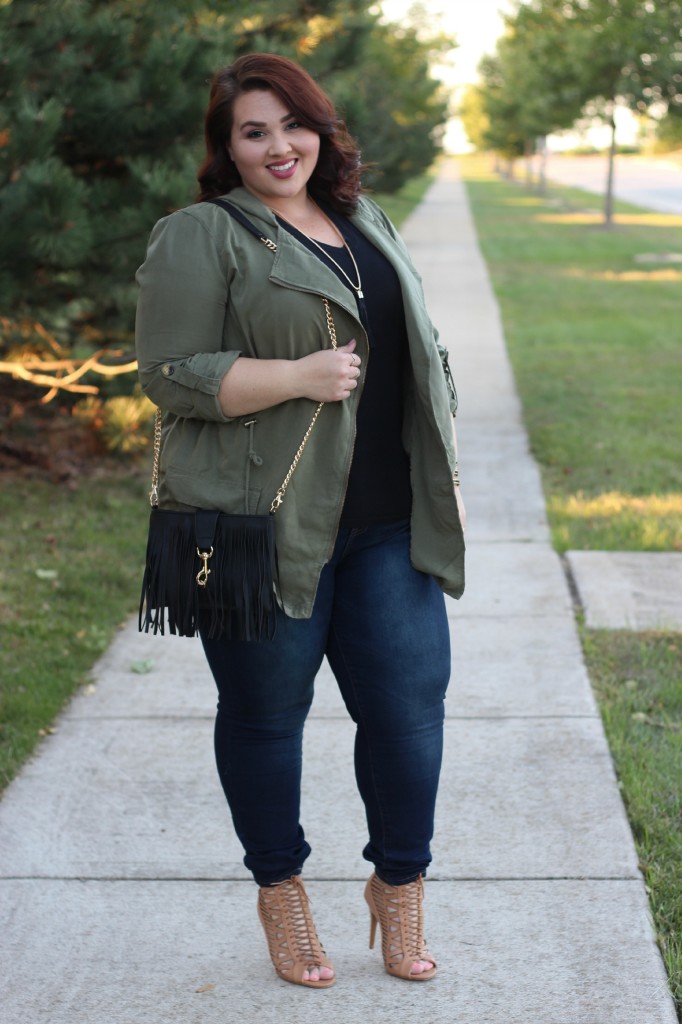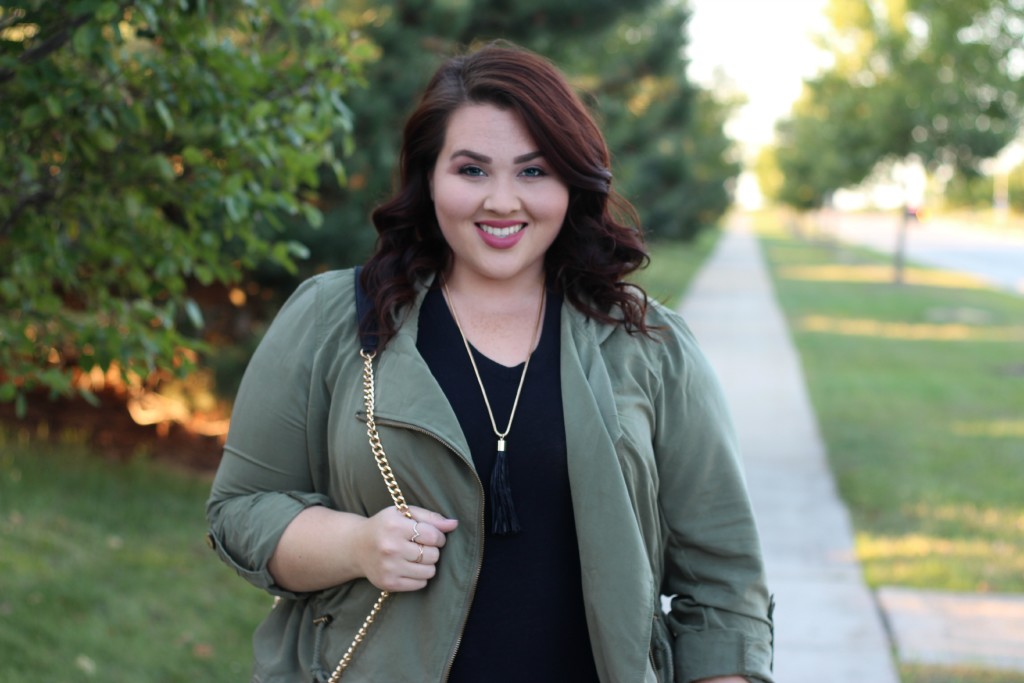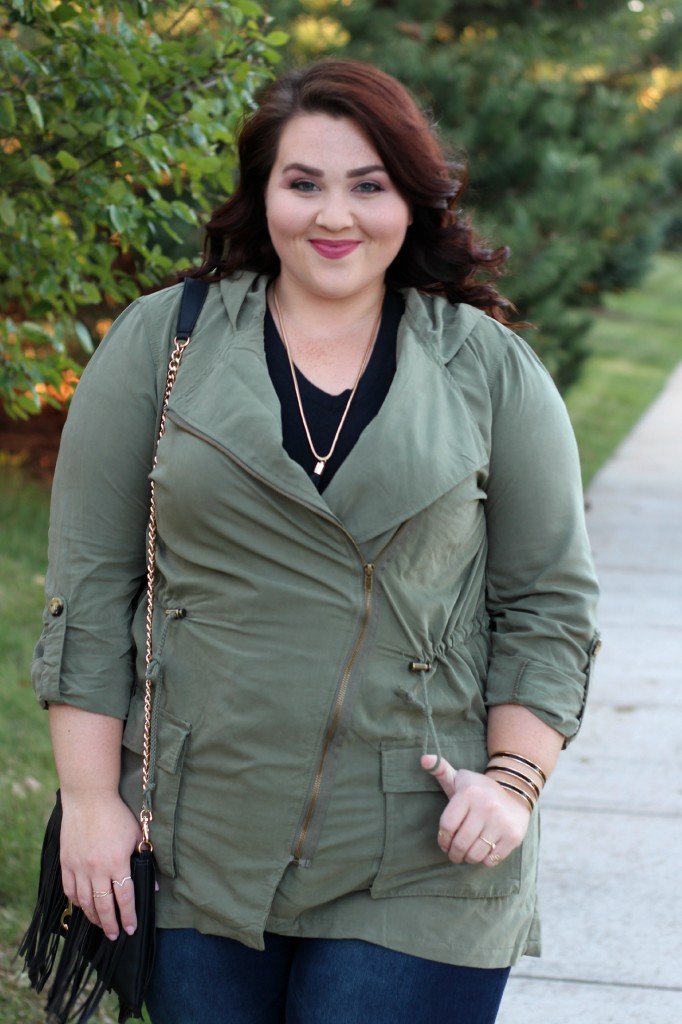 Wearing: Jeans//Jacket//Bag//Heels
Special thanks to Charlotte Russe for sponsoring this blog post #CharlotteRussePlus!