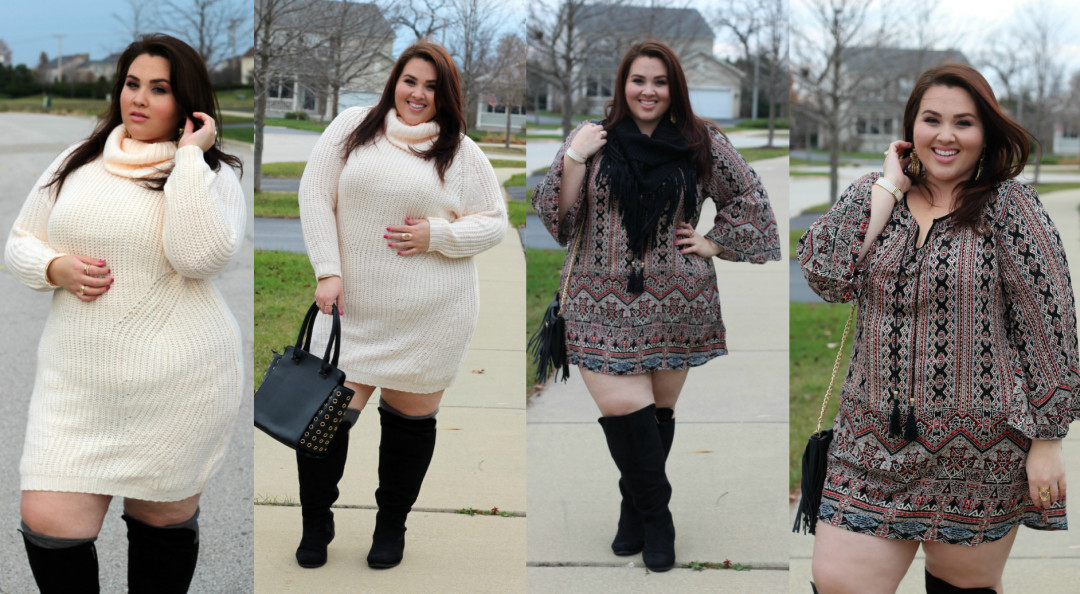 Hello, gorgeous. I am so ready for this week, because my birthday is finally arriving! I have a lot of things planned, and I want to look cute and effortless for all of them.
I fell in love with this printed shift dress from Charlotte Russe+. I don't usually gravitate towards shift dresses, but this one looked interesting and I knew it would pair perfectly with some thigh high boots. I added the fringe scarf for some added warmth and wore my favorite fringe purse to bring it all together.
You can add some nice thick tights to this outfit to make it ever more cold weather friendly, and of course wearing a jacket wouldn't hurt. 😉
I also picked up another dress from Charlotte Russe+ that is a little more up my alley. I am a BIG fan of sweater dresses. I love walking around and feeling like I'm being wrapped up in a blanket. This dress is extra awesome because it basically has a built in scarf. It's super cozy, totally effortless, and definitely affordable.
This outfit is honestly my favorite thing ever. It is, hands down, my favorite that I've ever worn from Charlotte Russe. It's such a nice flowy material, but somehow my figure still manages to shine through. I felt pretty freaking cute rocking it, I'm not going to lie.
Even my mom, who took the pictures, was like "Wow, you look really put together." I was like, "I know! This is the most comfortable outfit ever and it looks freaking amazing!" She did think it was a little on the short side, but again, just add some tights and you will be good to go!
Shift Dress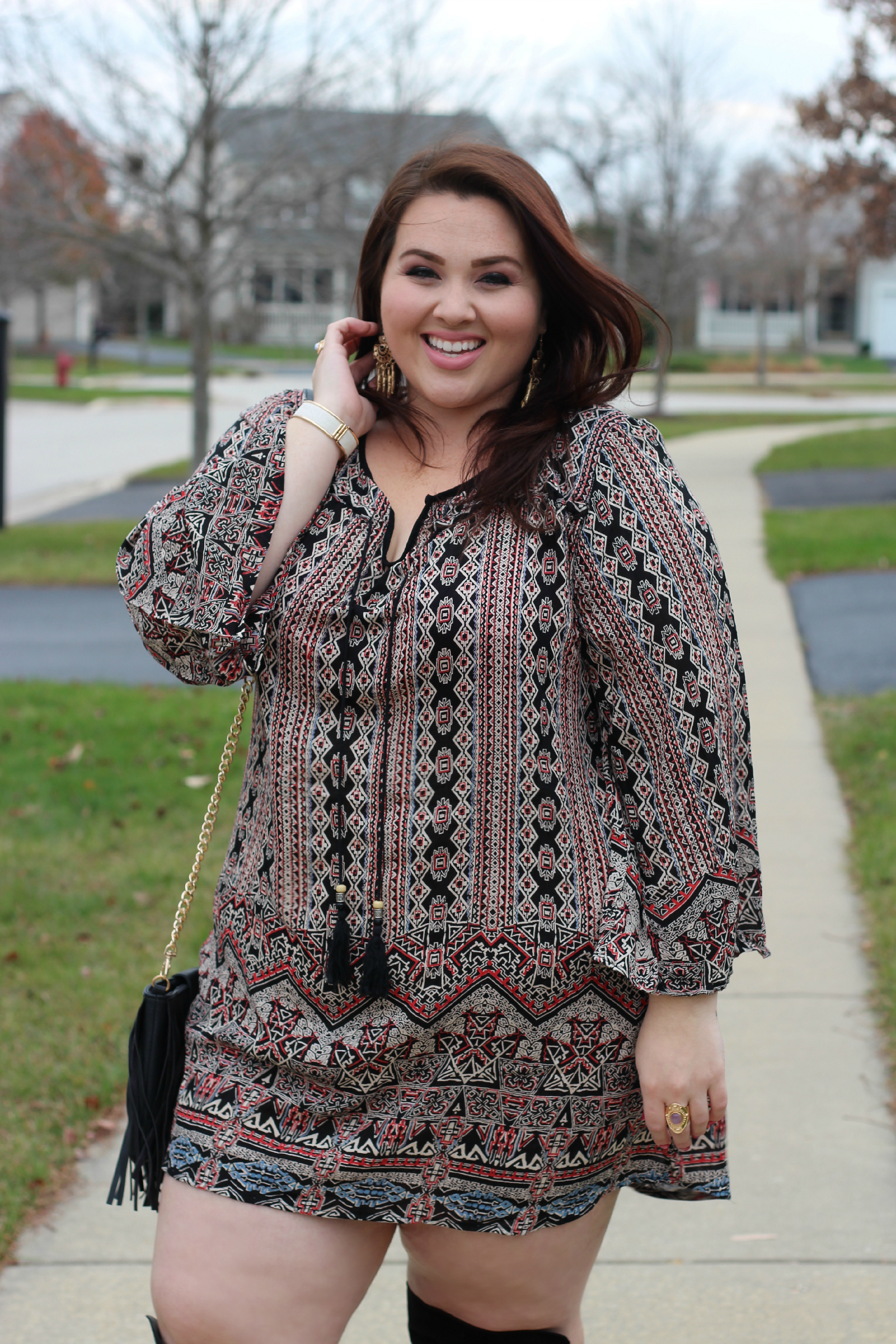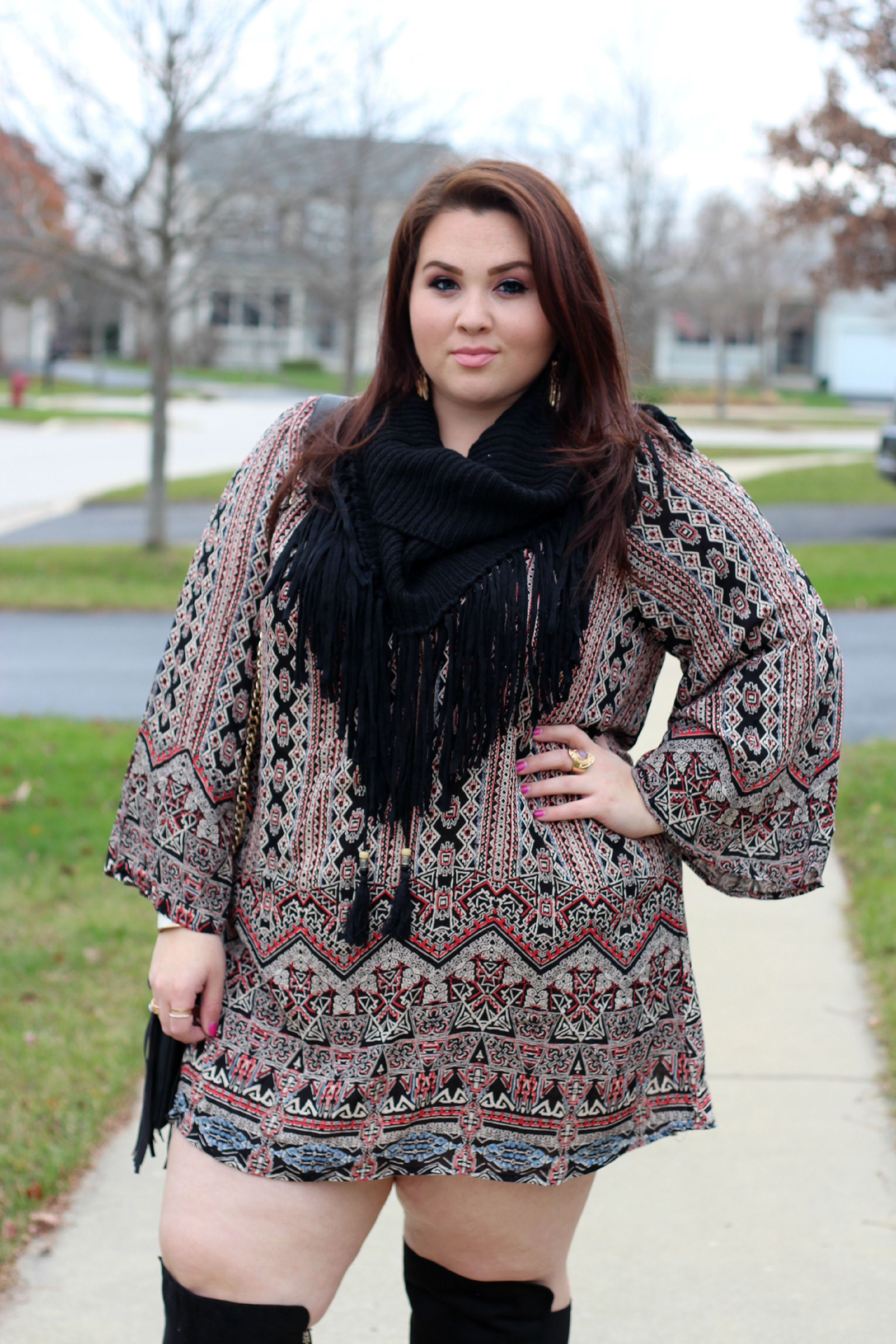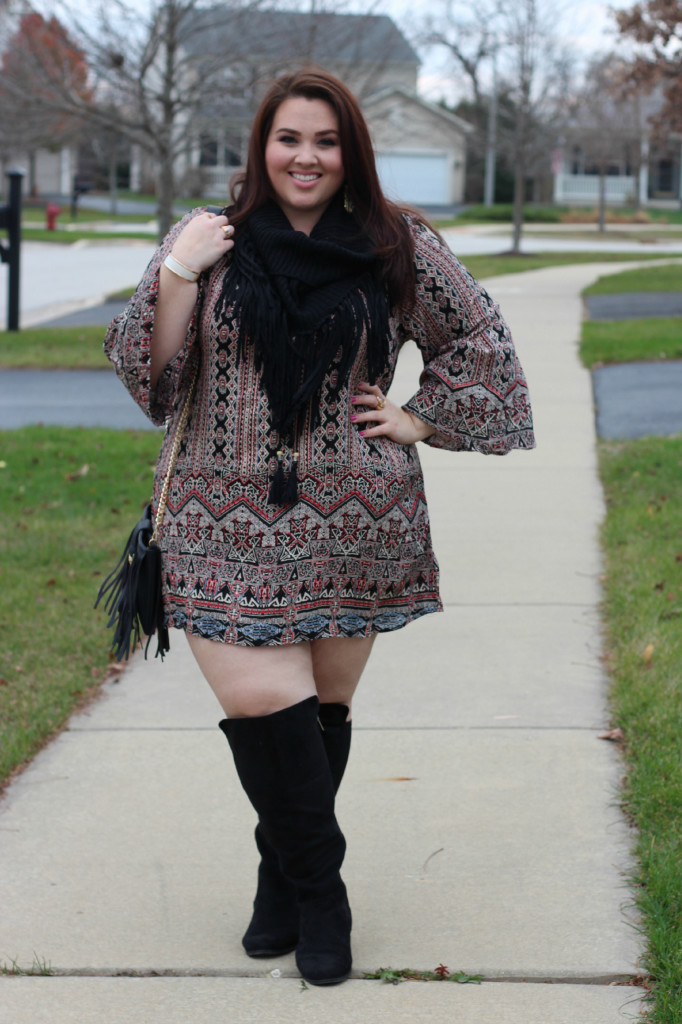 Outfit Details: Dress//Bag (similar)//Scarf//Boots//Jewelry
Knit Dress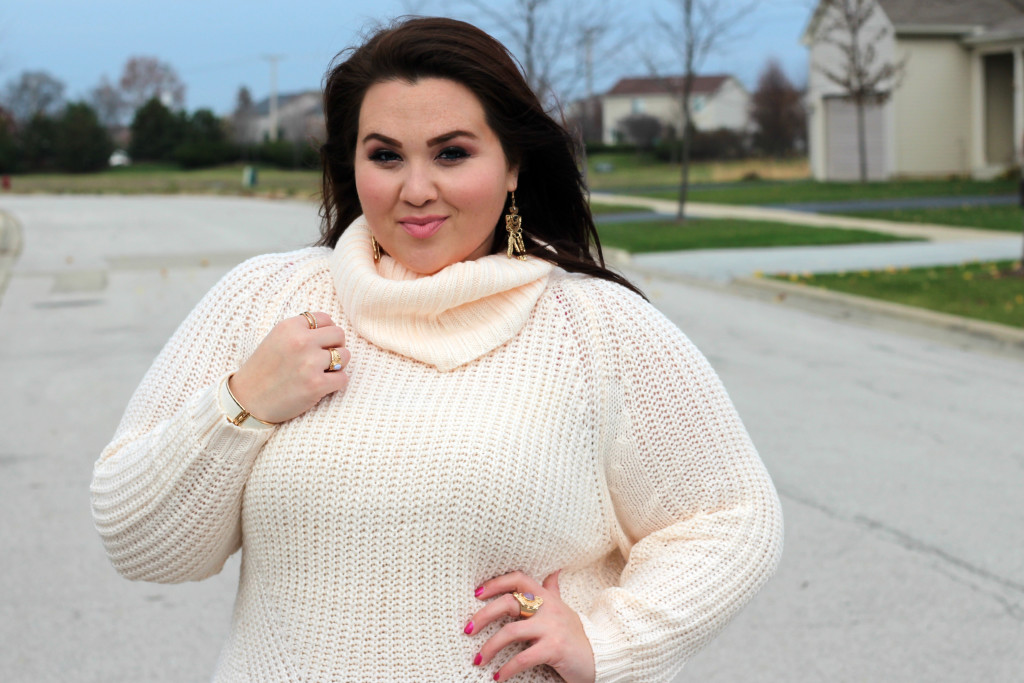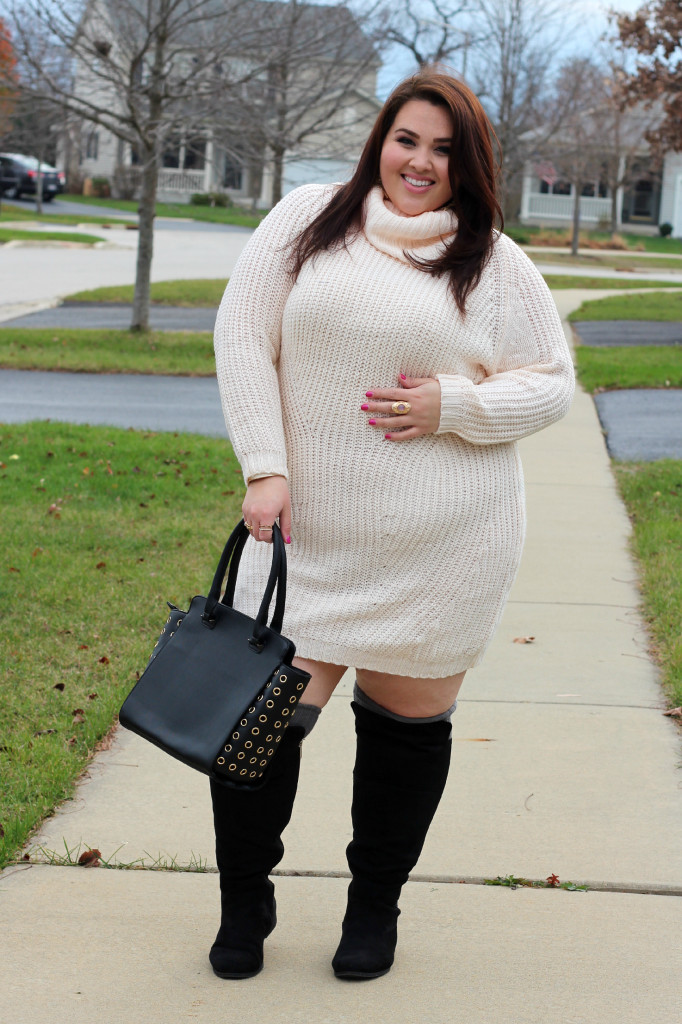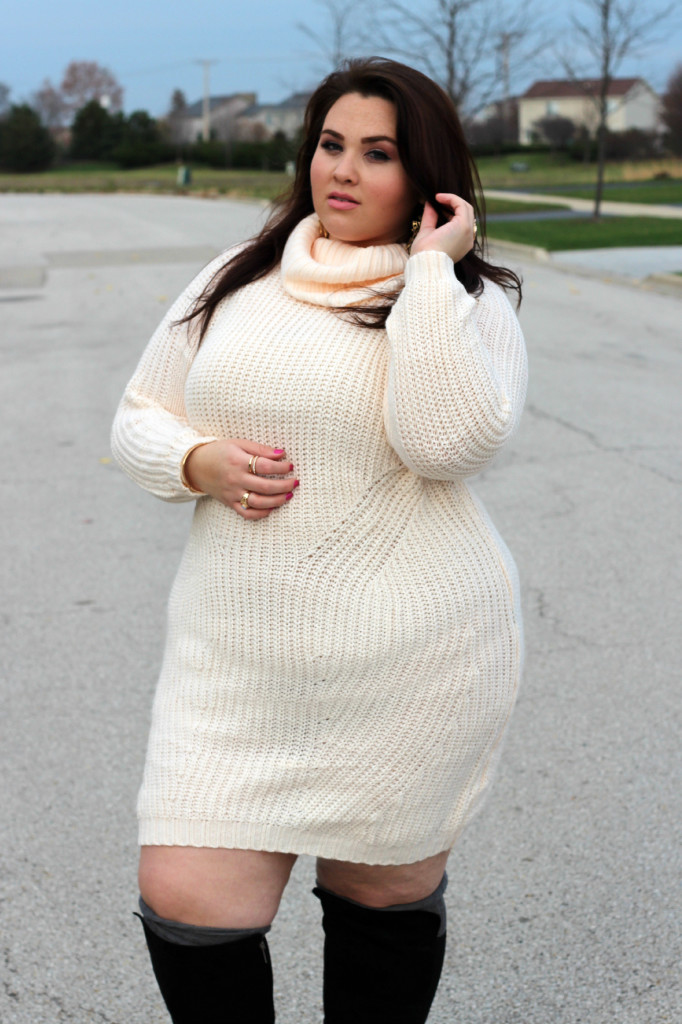 Outfit Details: Dress(Similar)//Bag//Socks//Boots//Jewelry
Special thanks to Charlotte Russe for sponsoring this post! #CharlotteRussePlus