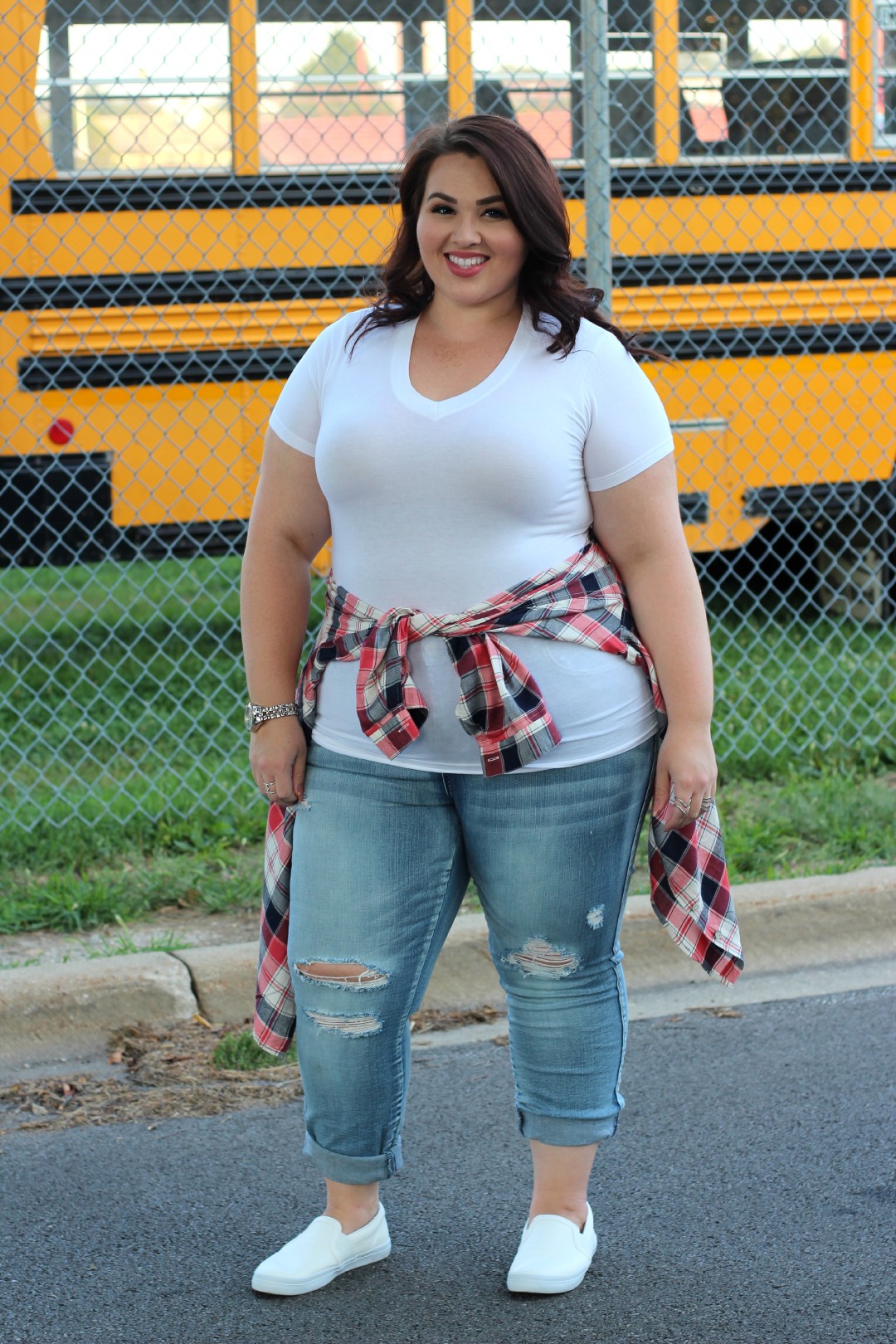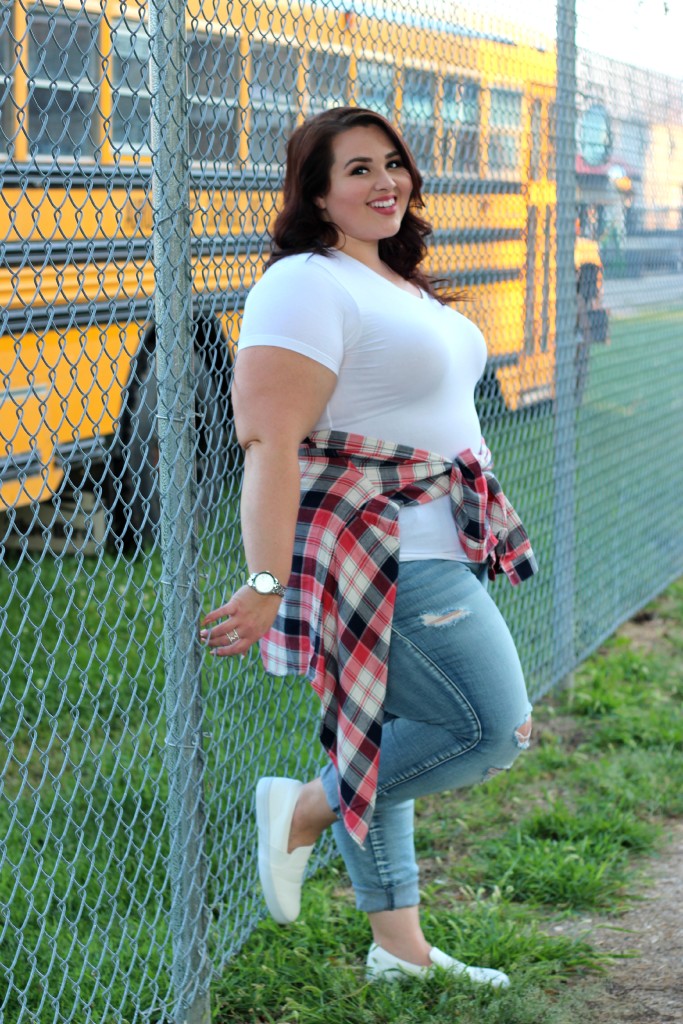 I don't have kids going back to school and I've been done with college for over a year now BUT that doesn't mean I don't get hyped up for back to school styles. Back to school time means the fall is coming and nothing gets me more excited than cool autumn air and pumpkin flavored everything.
I know we all have different styles, so I decided to give you two distinctly different back to school looks. One look is heavy on the trending 70s vibe and the other is a classic laid-back look.
I will never tire of telling you about how much Charlotte Russe is absolutely killing the game right now. If you follow my blog, you will have noticed that I post a couple of new Charlotte Russe looks every month. I've been happy with the clothes and accessories from the beginning, but lately… they have been SO ON POINT.
I know I went on and on about the jeans in my last post, but they deserve another shout out. The fit, the styles, the price, the quality… it's all amazing. Their booties are also giving me all sorts of life right now.
Fun fact: These photos were all taken right outside of my actual high school. I'm not exactly sure why there is a bus there, because it is one of the only districts that could never afford a bus system. I'd like to think the lack of buses and abundance of snow is the reason why I never made it to first period. But in reality, I just really loved watching a few episodes of A Different World before school. #Priorities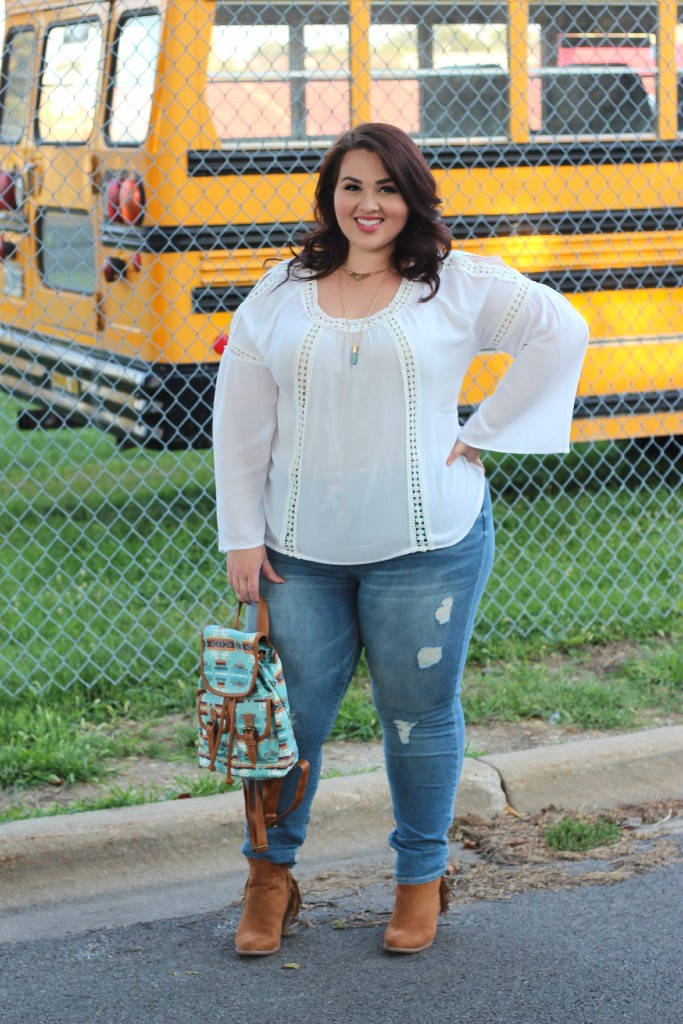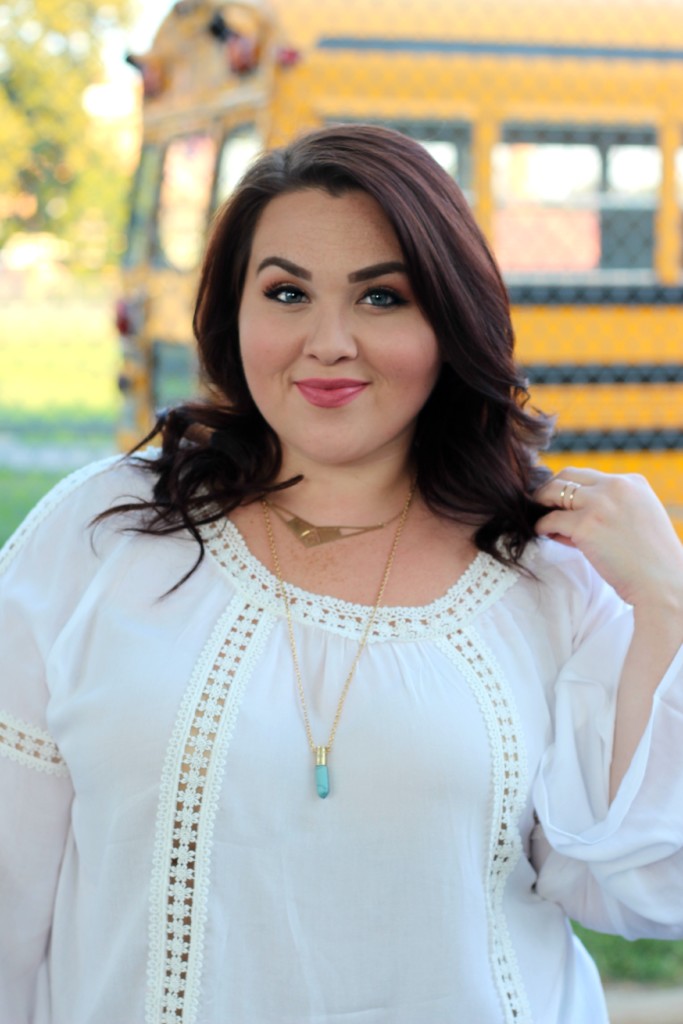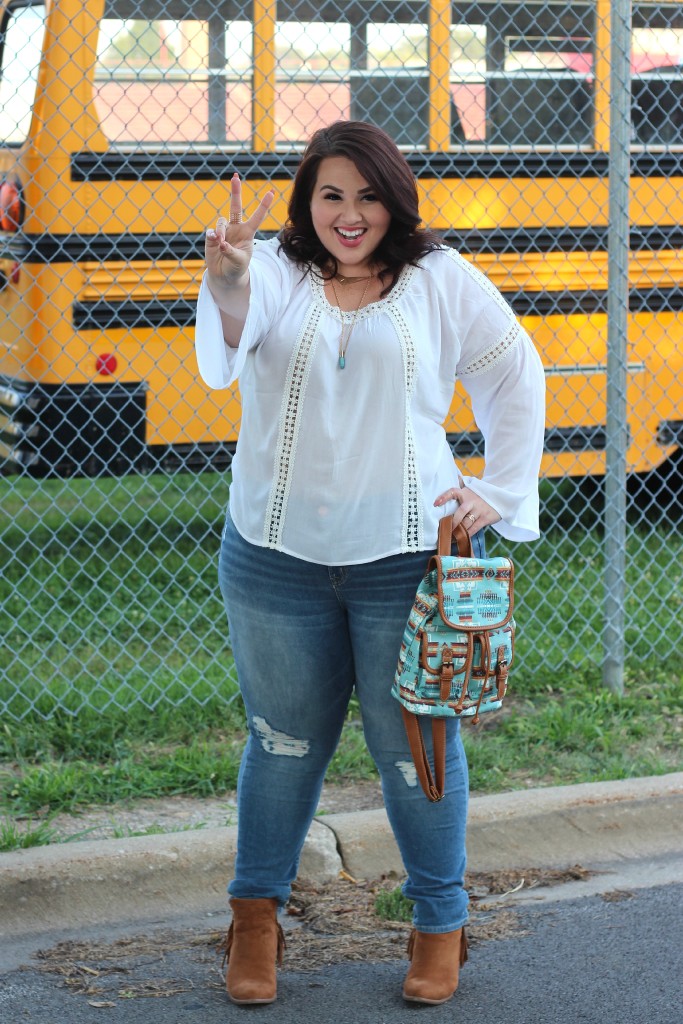 Outfit Details: Top//Jeans//Booties//Bag//Necklaces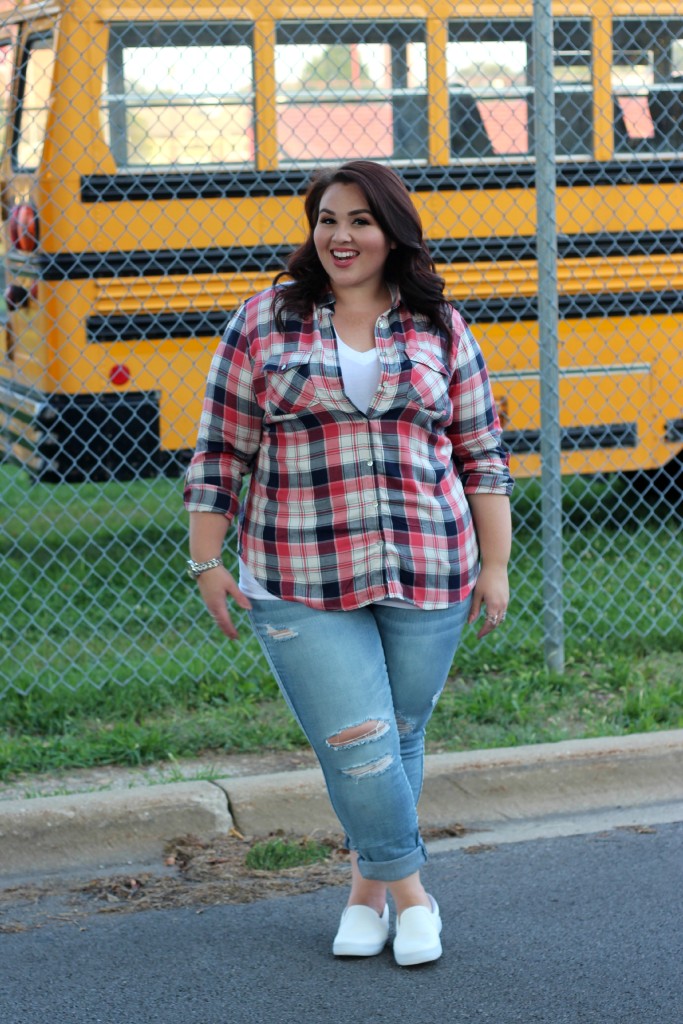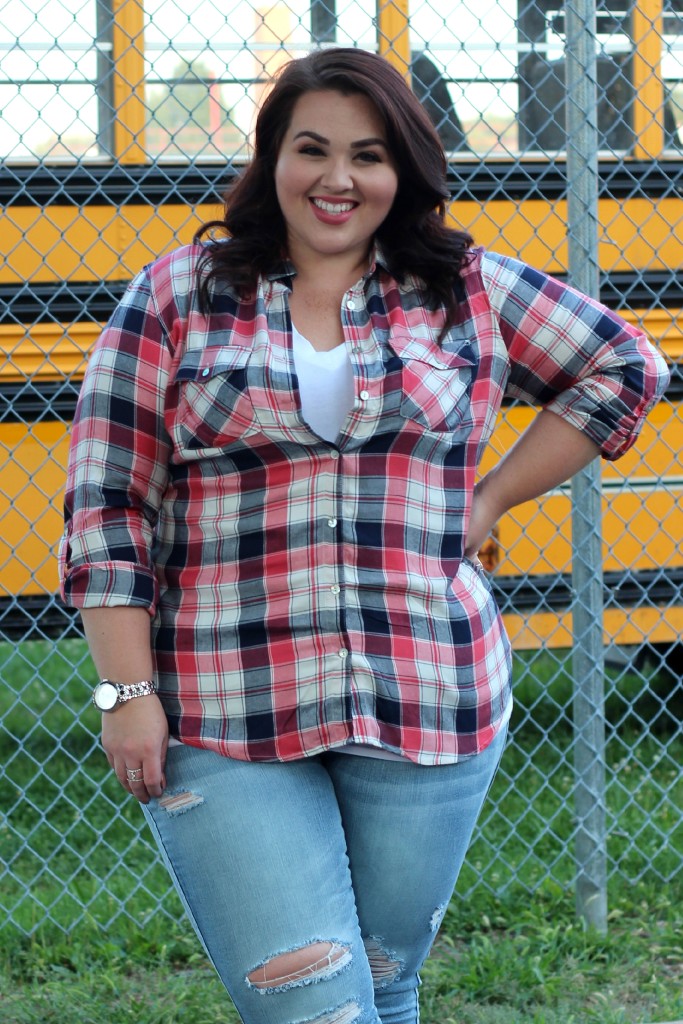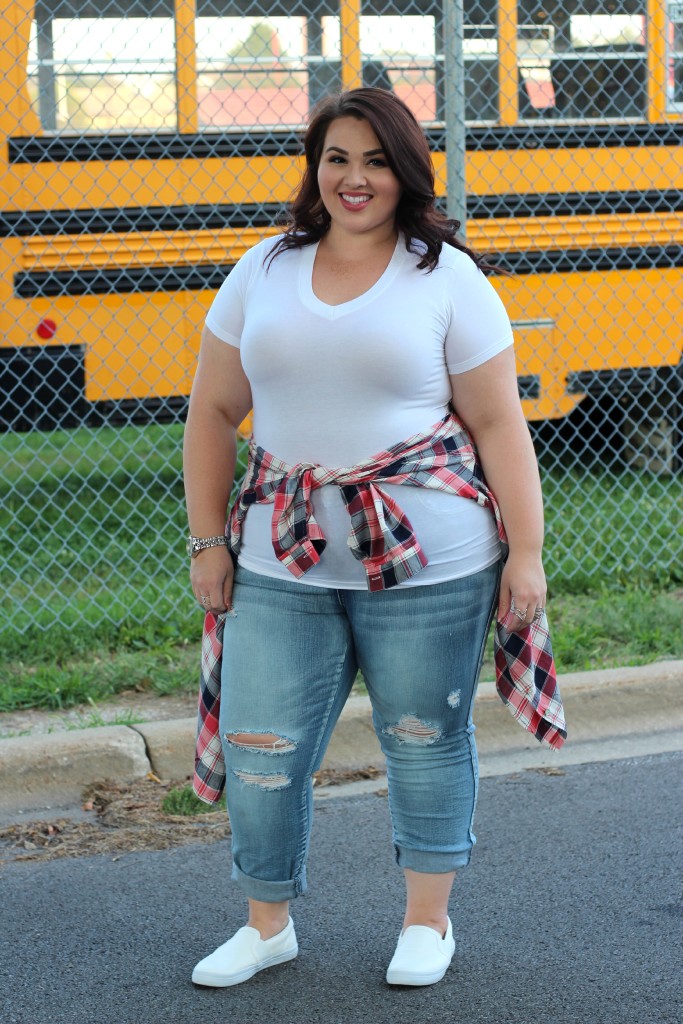 Outfit Details: Plaid Top//Jeans//Sneakers//Watch
Thank you to #CharlotteRussePlus for sponsoring this blog post!