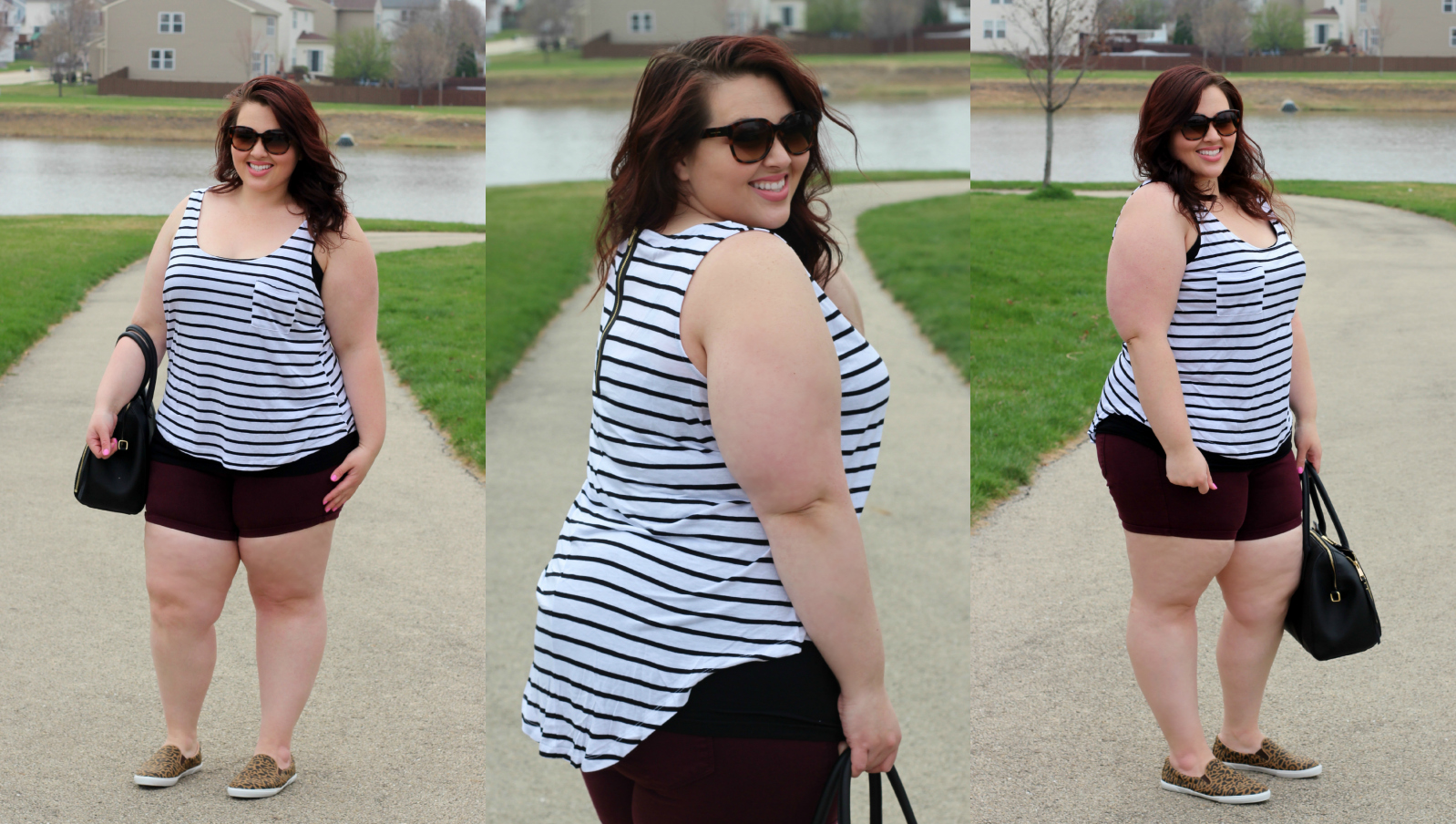 Classic & Casual in Charlotte Russe+ |Plus Size Fashion|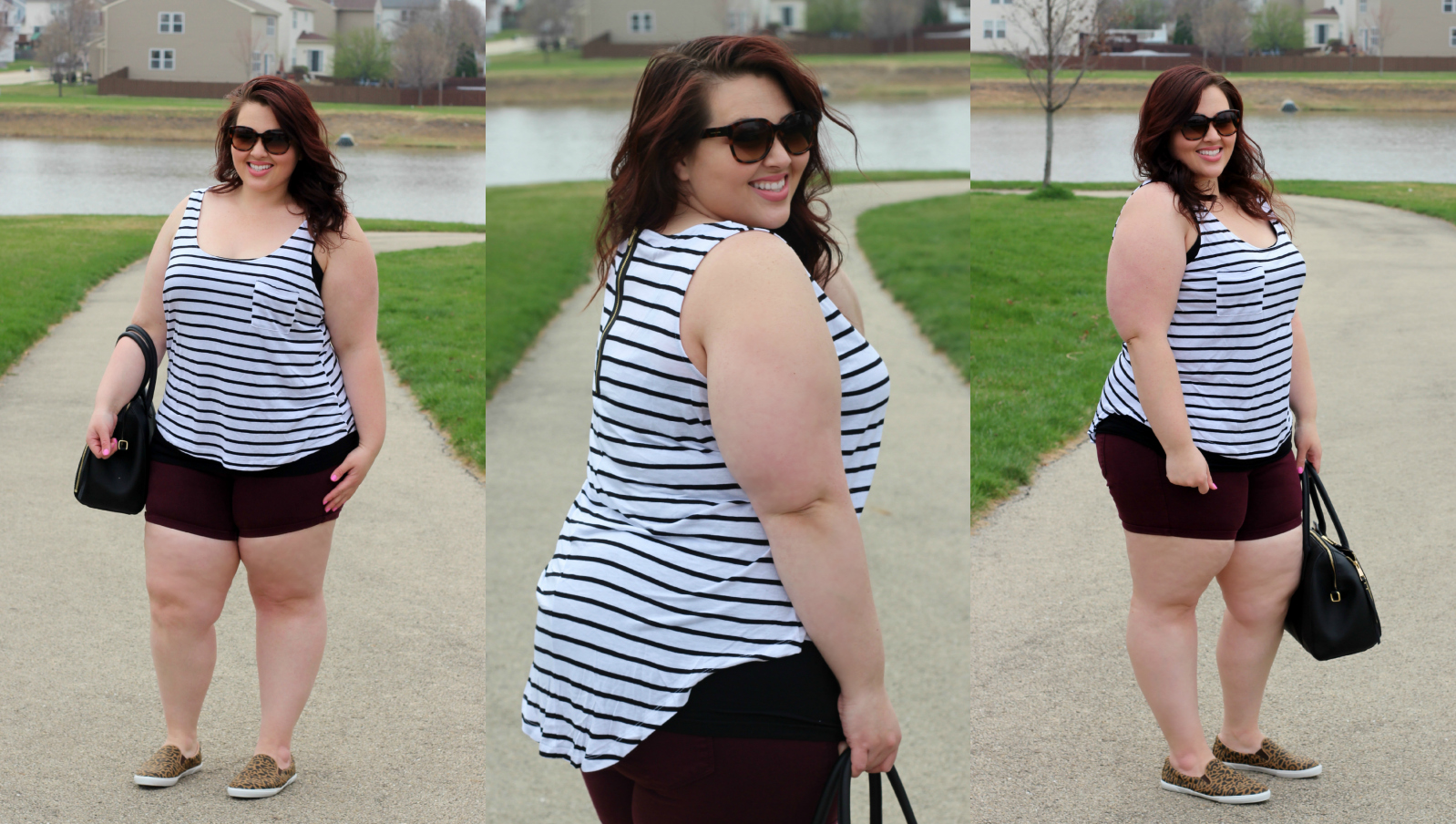 Spring has officially sprung. We are currently in the midst of our first week of 60+ degree high's all week long. It's still a little windy and rainy, but the trees are sporting some fresh new buds and I'm super excited. Today was so nice that I couldn't help but bust out a new outfit I recently picked up from Charlotte Russe's plus size line. I shared a few looks from the new Charlotte Russe plus size line recently (here & here), and the love affair continues.
I almost exclusively wear solids in my day to day wardrobe. Occasionally, I get a little adventurous and switch it up with some stripes. The second I saw this high-low striped tank from Charlotte Russe, I knew I needed it. My favorite part is actually the exposed zipper going down the back. The zipper and the pocket make it a little fancier. And you know how I like to be fancy *raises pinky*.
Now, the shorts. You guys know I am constantly preaching body positive messages on my YouTube Channel and I want nothing more than to push women young and old to be more confident in themselves physically and otherwise. That being said… learning to embrace myself without constantly scrutinizing my body and allowing negative thoughts to cross my mind is still an on-going challenge for me. You don't just spend over 20 years hating your body and then suddenly embracing it.
So, confession time. I've always hated my legs. Too short. Too fat. Too dimply. Too veiny. Too pale. Too damn gross. Those are all thoughts that have crossed my mind and actual words that people have told me online, countless times. These last couple of years have taught me that hating my body gets me nowhere and that imperfections aren't indicative of my worth or my abilities.
I don't still HATE my legs. But I can't say I've fully embraced them in their dimply goodness. I am more comfortable wearing shorts these days, but they aren't exactly a go-to for me… yet. I did, however, really love this pair that I got from Charlotte Russe. They are a size 18 and super high rise. The length is appropriate, by my standards, and the fit is pretty snug. My booty was poppin' in this shorts, not gonna lie.
The fact that I'm smiling so brightly while exposing what I always considered to be my major problem areas, my upper arms and my thighs, is a huge testament to the transformative power of positive thinking. If you need a confidence boost, I highly suggest you check out my body positive series on YouTube called "Dear Fat Girl…" it just might change your mind. 🙂
If you need a place to find lots of plus size shorts and other clothes check out Charlotte Russe's new plus size line, it goes up to size 24/3x. Special thanks to Charlotte Russe for partnering with me on this post! #Charlotte0to24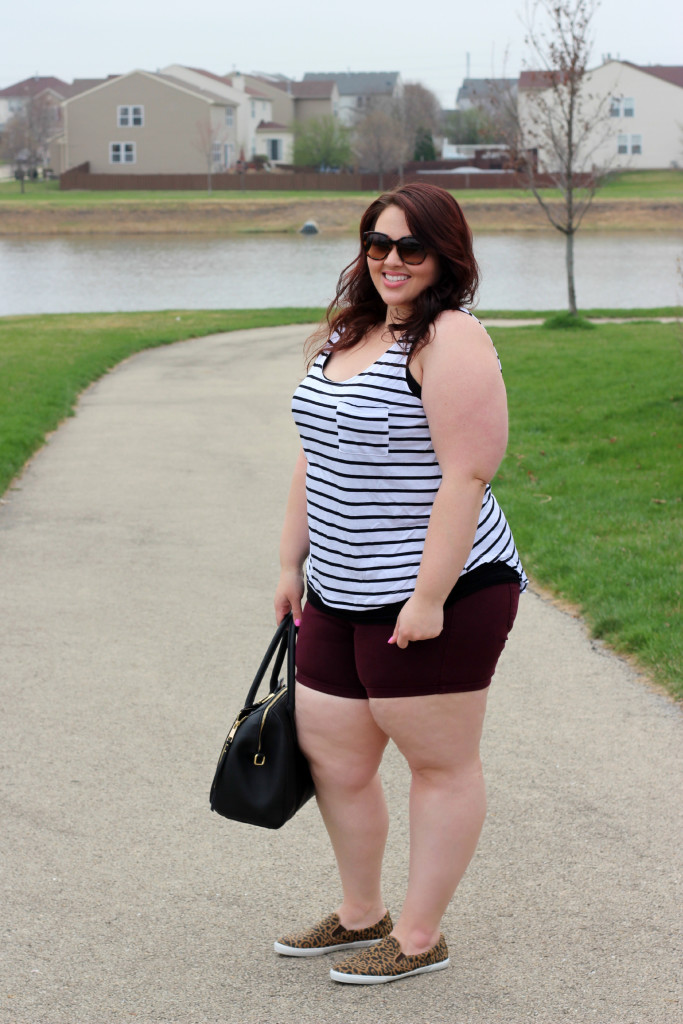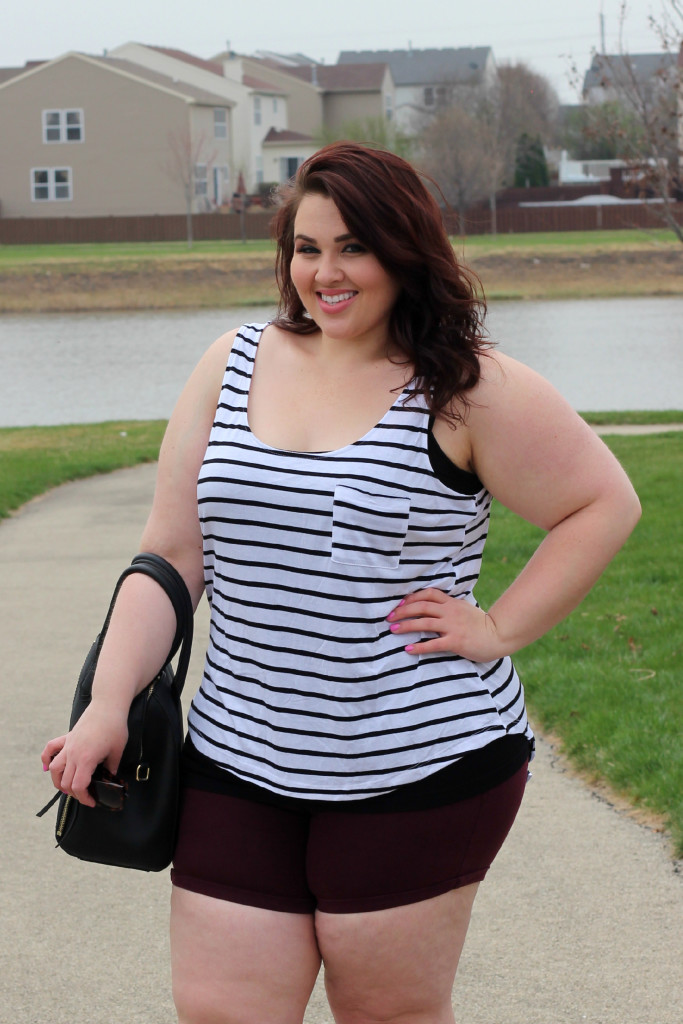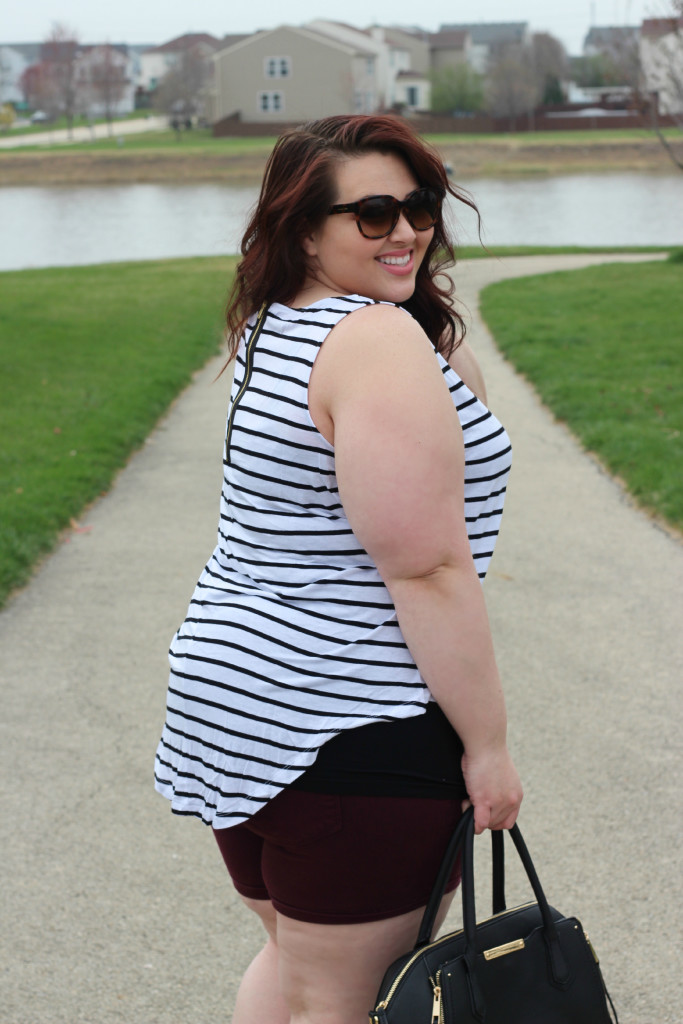 What I'm Wearing:
High-Low Tank//Charlotte Russe
Refuge Burgundy Shorts//Charlotte Russe
Leopard Sneakers//Old Navy
Halifax Bag//ALDO
Sunnies//Michael KORS