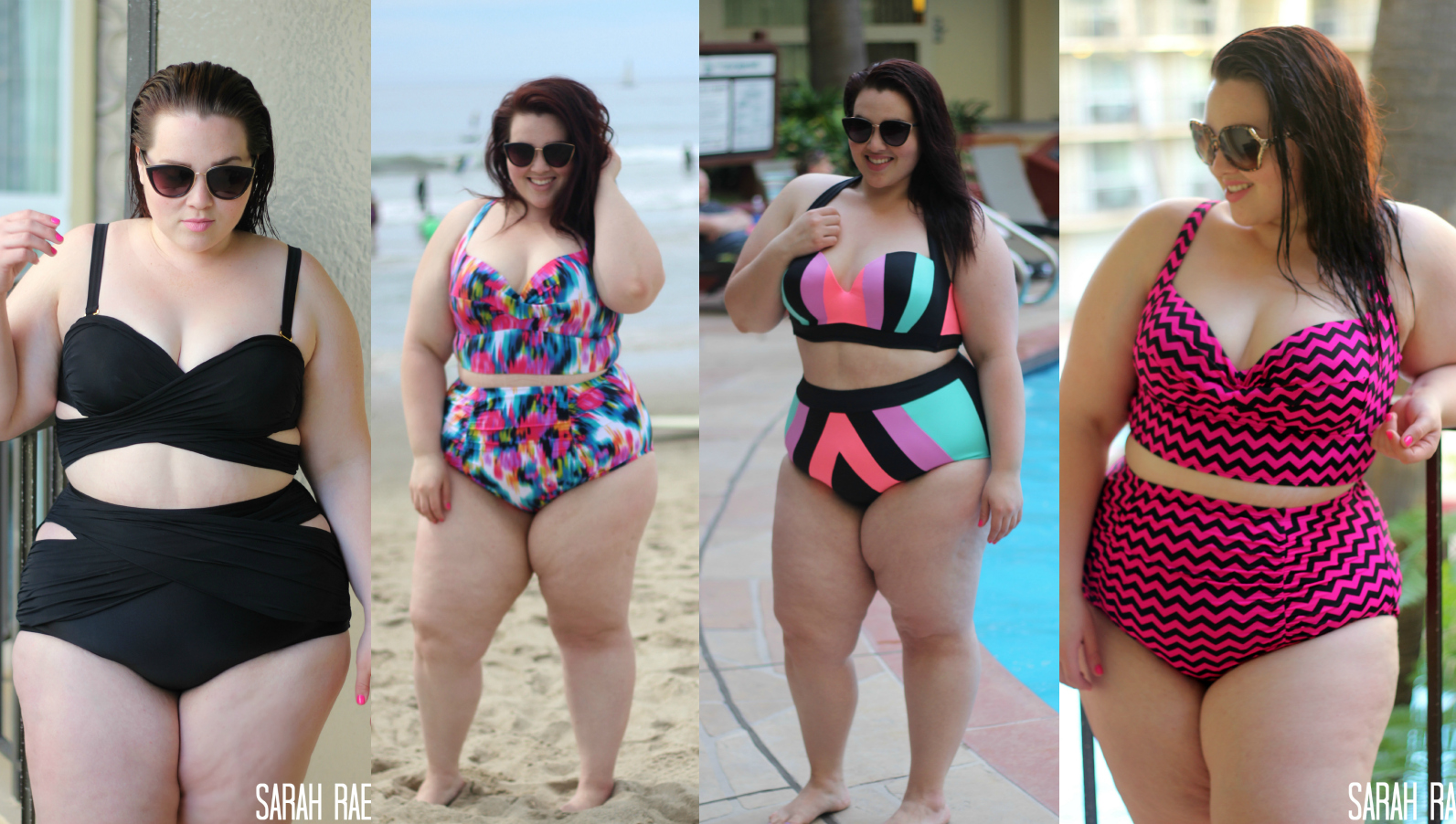 Plus Size Swimsuit Lookbook 2015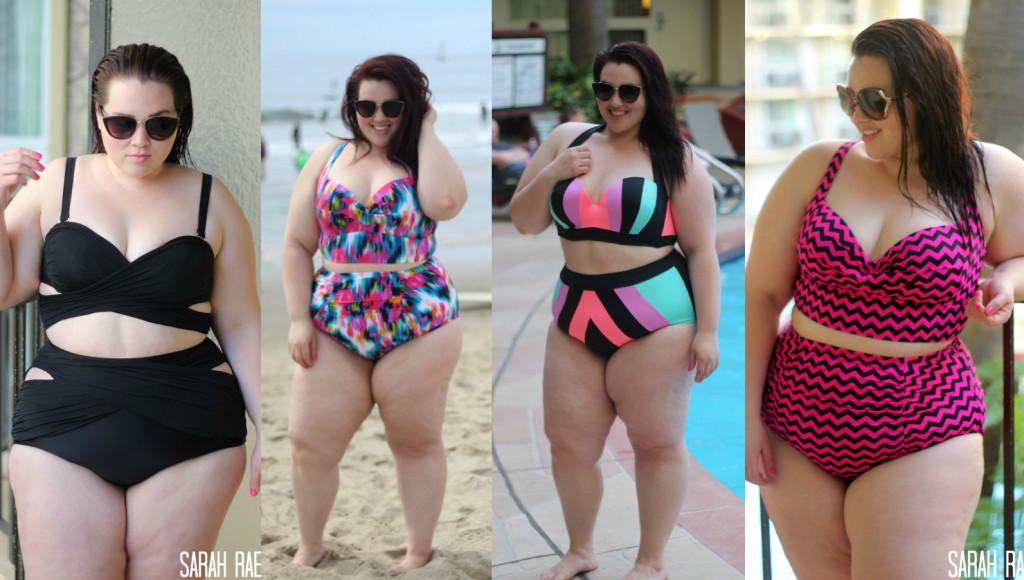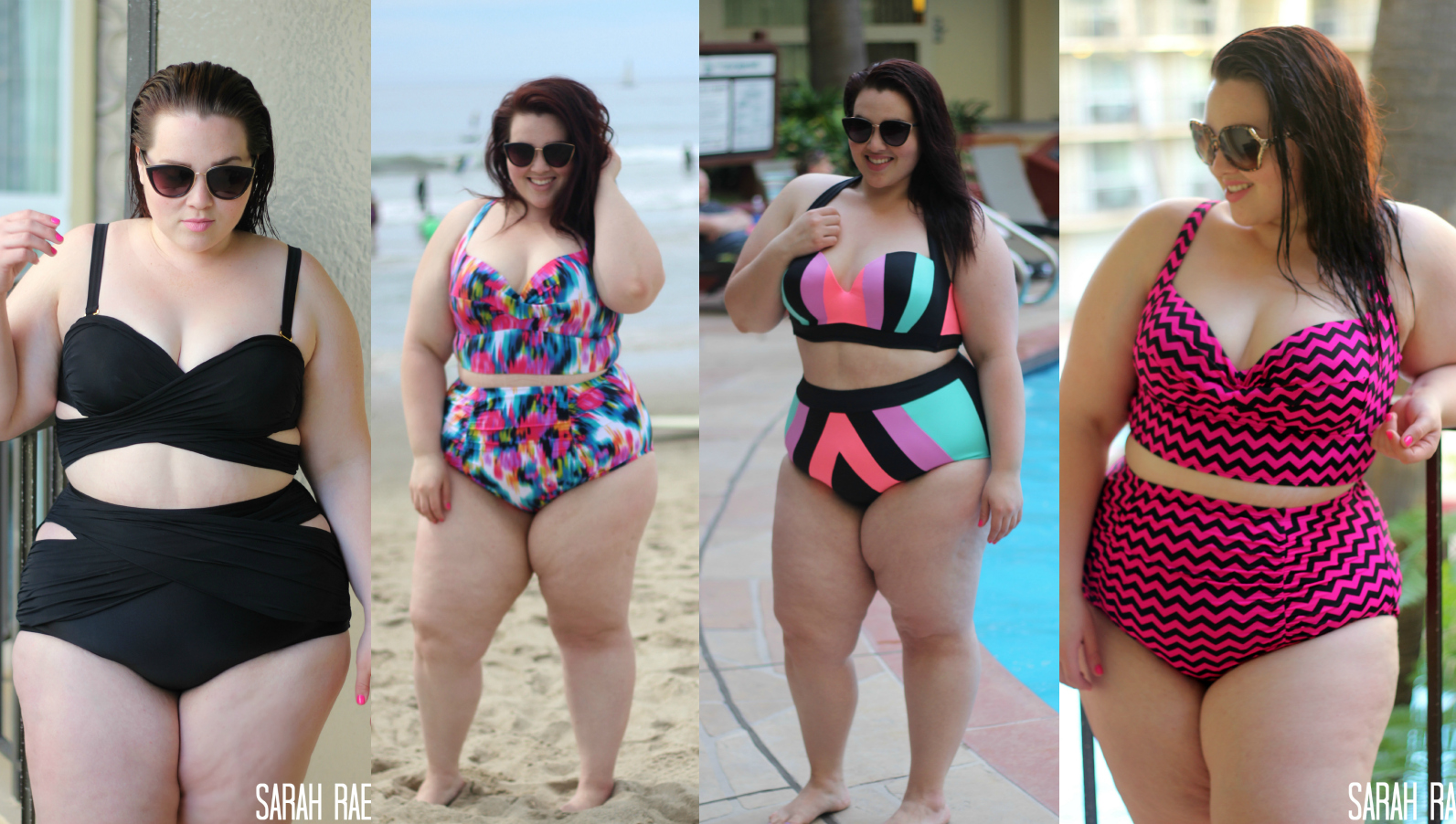 It's swimsuit season! Kind of. It's been raining like crazy here, lately. I guess you could sport a swimsuit in the rain? Doesn't seem like a terrible idea, now that I think about it… I digress. It's time to bust out some swimwear, slather on the sunscreen, and rock your stunner shades. I'm so ready. I know finding plus size swimwear isn't exactly easy, but there are seriously so many options available these days.
I've bought about 10 new swimsuits this year, so far, and I'm sharing five of my favorites. I'll break down the fit of each and what I do/don't love about each. Ready!?
Wait. I'm not ready. I know a lot of you follow me because of my body confidence videos, which means… you might not be super comfortable with the idea of wearing a bikini this summer. You may be lacking in some confidence when it comes to exposing that much of your body. I get it, trust me. I spent most of my life with a serious distaste for my own limbs. But screw all that negativity.
I want you to feel comfortable. I want you to know that the world won't end if you expose your thighs. I want you to understand that not being your own idea of perfection, doesn't mean you aren't worthy of happiness… and warmth.. and some fucking good times this summer. So, chin up baby girl. Let's break some necks.
Swim Look #1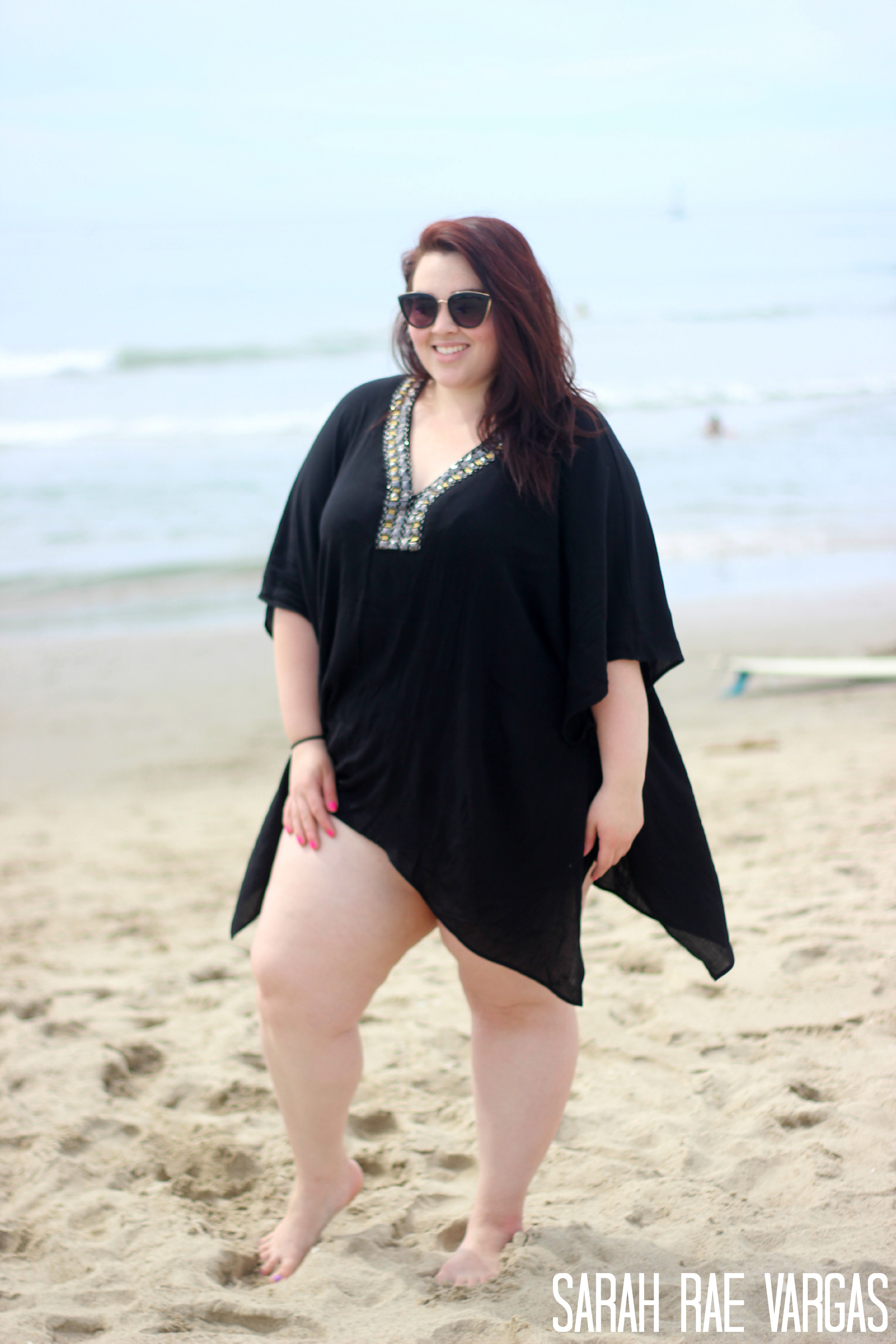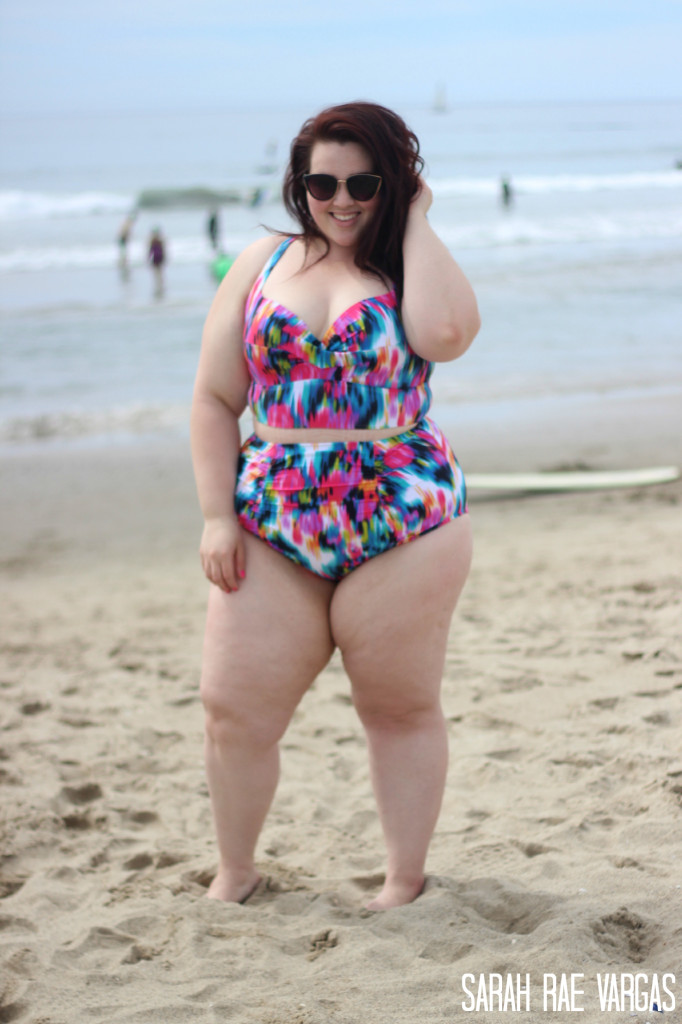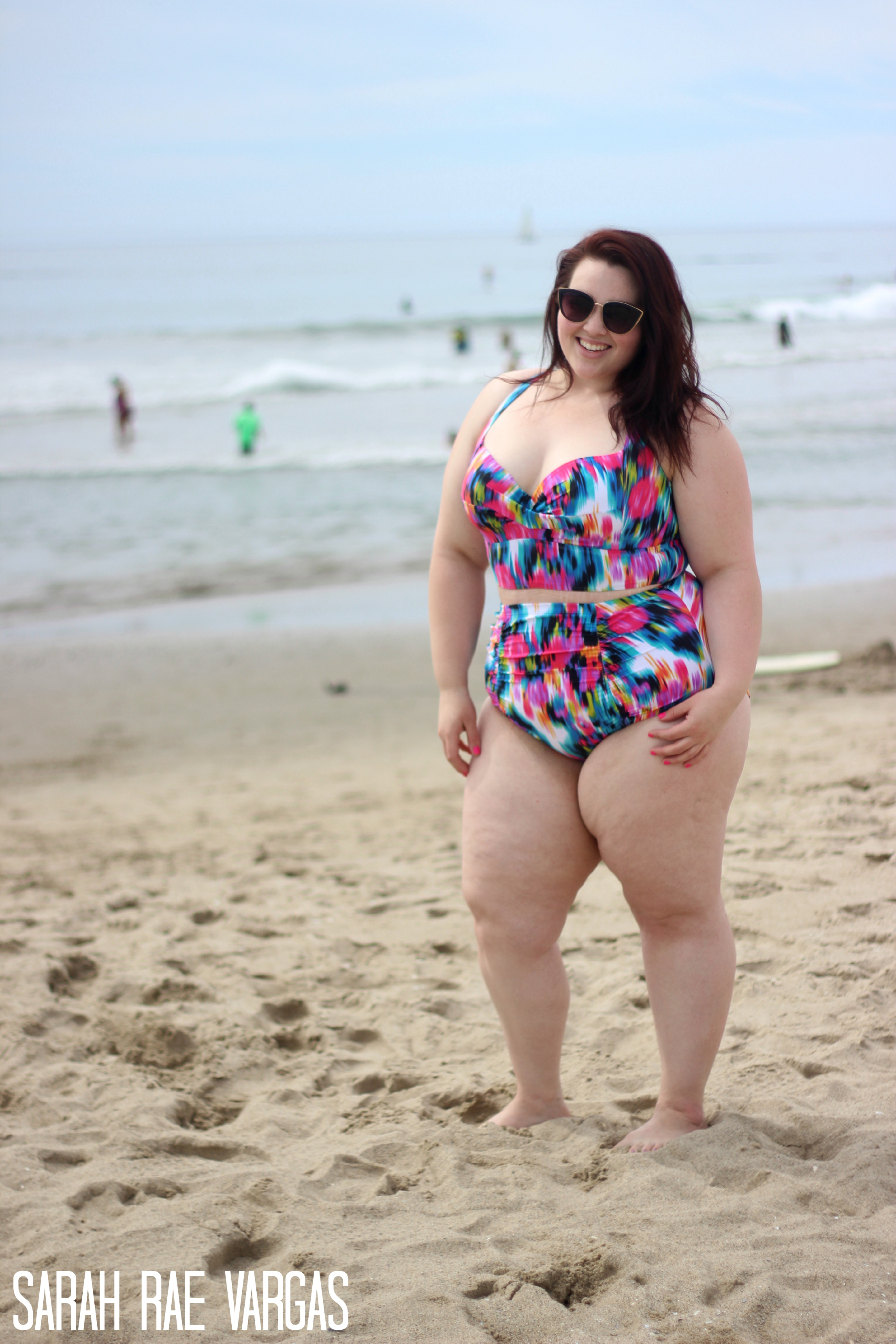 The lowdown: This suit is BOMB. The cups are padded, but you can take that crap out if you are packing some heat in the breastesses department. I am not, so the cups are glorious. There is an adjustable strap on the back and lots of support for the girls. The bottoms have tummy control and suck you right in. The print is obviously to die for. I mean, really. Wearing a 2X bottom and 1X top, coverup is 1x/2x. 
Wearing: 
Beaded Cover-up//Torrid
Swim Top//Torrid
(not online, but check your local store!)
Swim Bottom//Torrid
Sunglasses//ALDO
Swim Look #2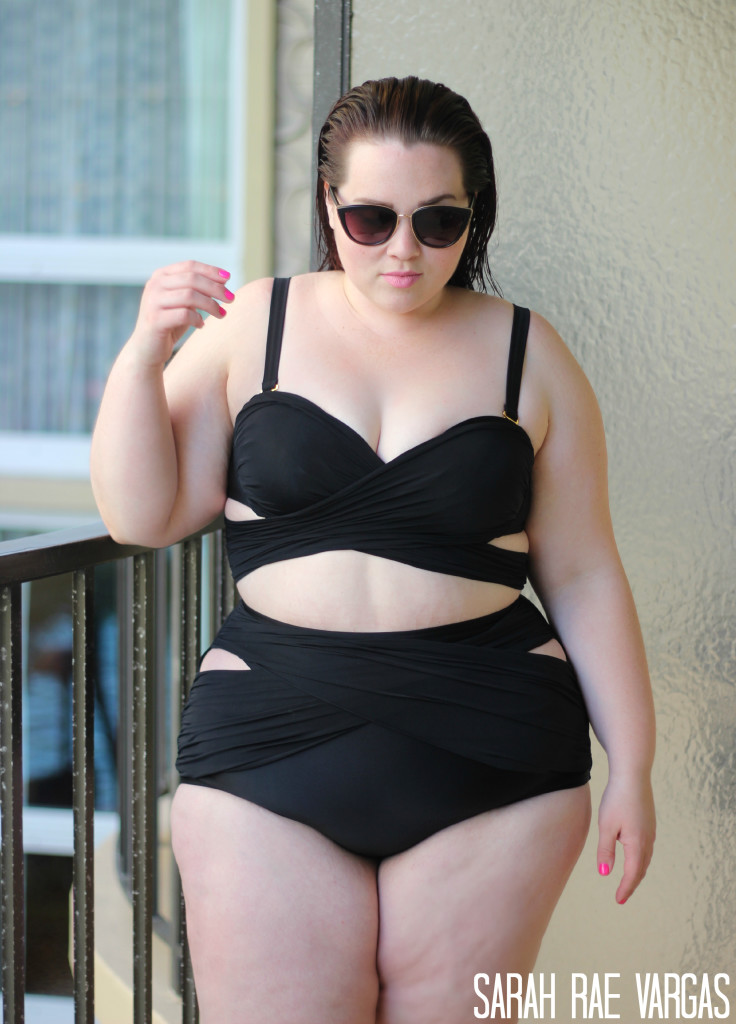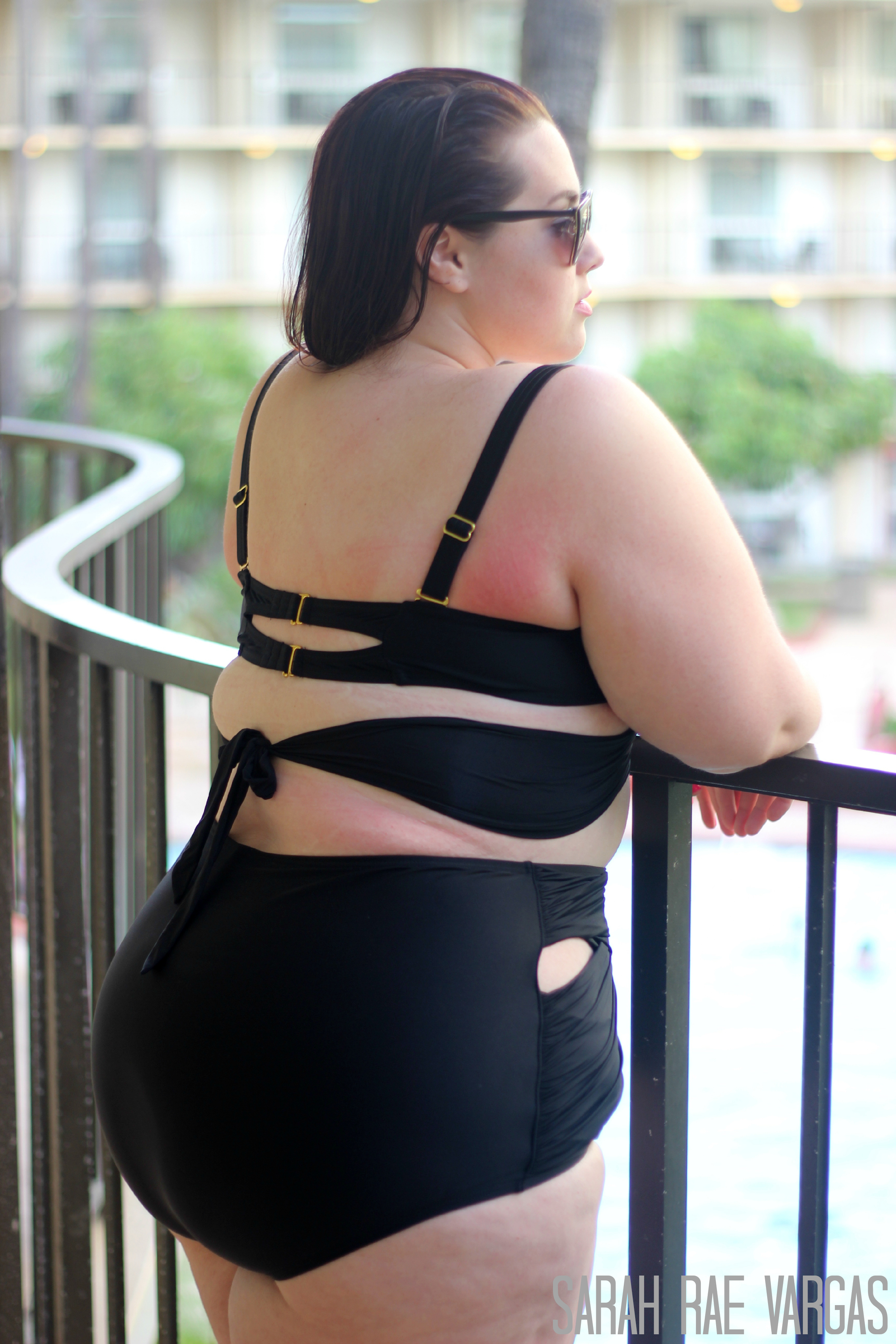 The lowdown: This suit is interesting. It's super hot when you're wearing it. It's a beautiful little strappy thing. But it does have its issues. If you plan on moving around much, or you know, actually swimming, I'm not sure I would recommend it. Those perfectly placed side strap things move pretty easily. Also, I'm a C cup and I am well beyond filling out this "D/DD" top. I even had a little boob spillage. I didn't know that was possible for me haha. Overall, it's hot AF and I am still glad I bought it – weird sizing, aside. Wearing a size 16 D/DD top and 18 bottom.
Wearing: 
Gabi Fresh City Slicker Swim Top & Bottom SET//Swimsuits4All
Sunglasses//ALDO
Swim Look #3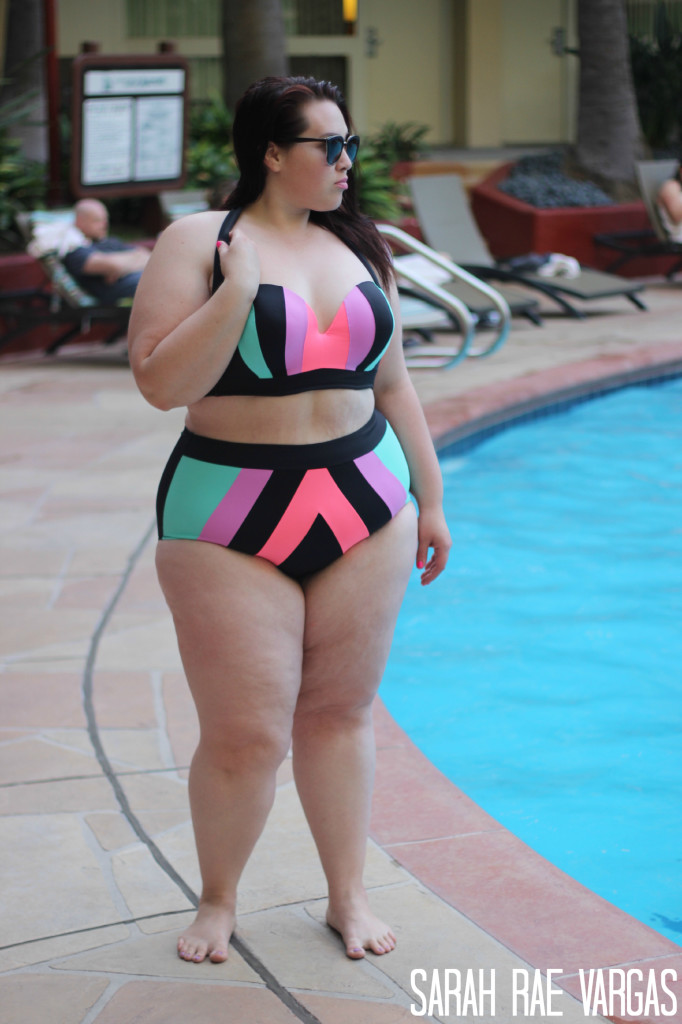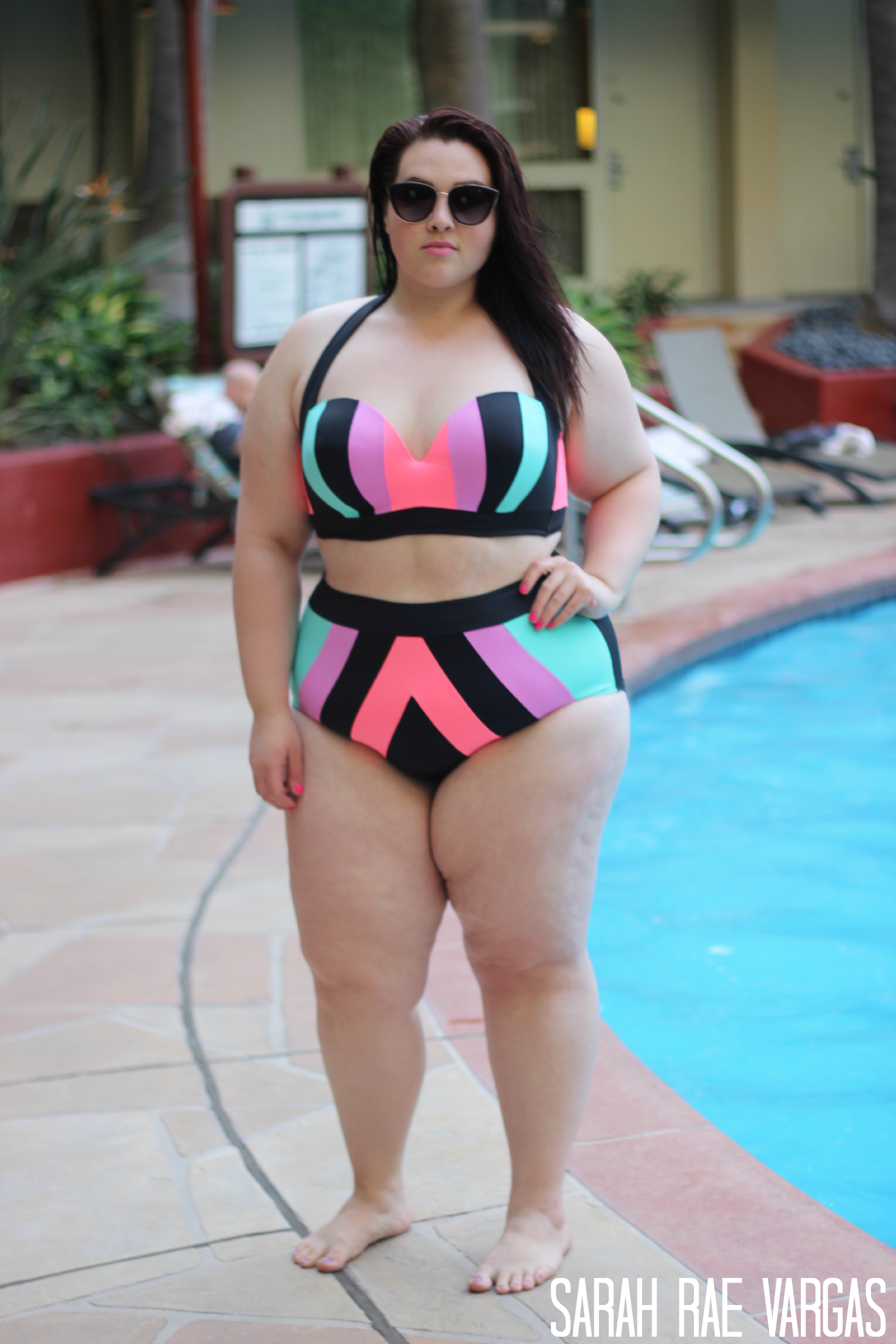 The lowdown: This swim suit is freaking gorgeous! I bought it after walking into City Chic for the first time while in LA. I'm OBSESSED with how vibrant and fresh it looks. It's beautiful. But looks are where my love obsession ends, sadly. The bottoms have no support, so I was feeling kinda wiggly in it. The top was a little too much for me. I didn't have enough boobs to fill it out. Also, it ties around the neck and the back. I've seen enough teen comedies to feel slightly uncomfortable wearing swimsuits that someone could just easily untie or you know.. a wave could untie. No thanks. These nips are not meant for public consumption haha. Wearing… size "Medium" but I needed to size down. They were out of "Smalls".
Wearing: 
Swim Top (Similar Top)//City Chic (Not online, check your local store)
Swim Bottom (Similar Bottom)//City Chic (Not online, check your local store)
Sunglasses//ALDO
Swim Look #4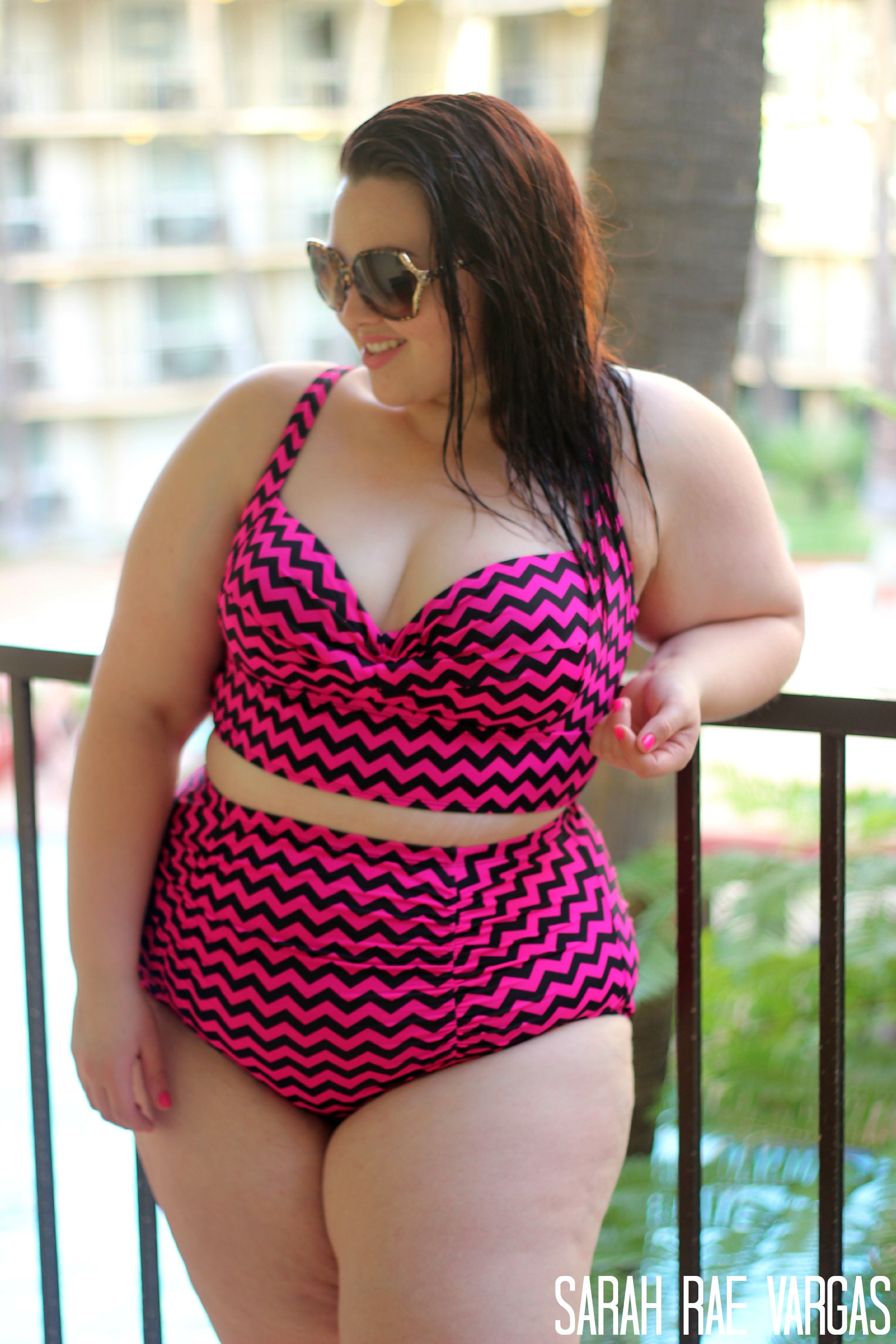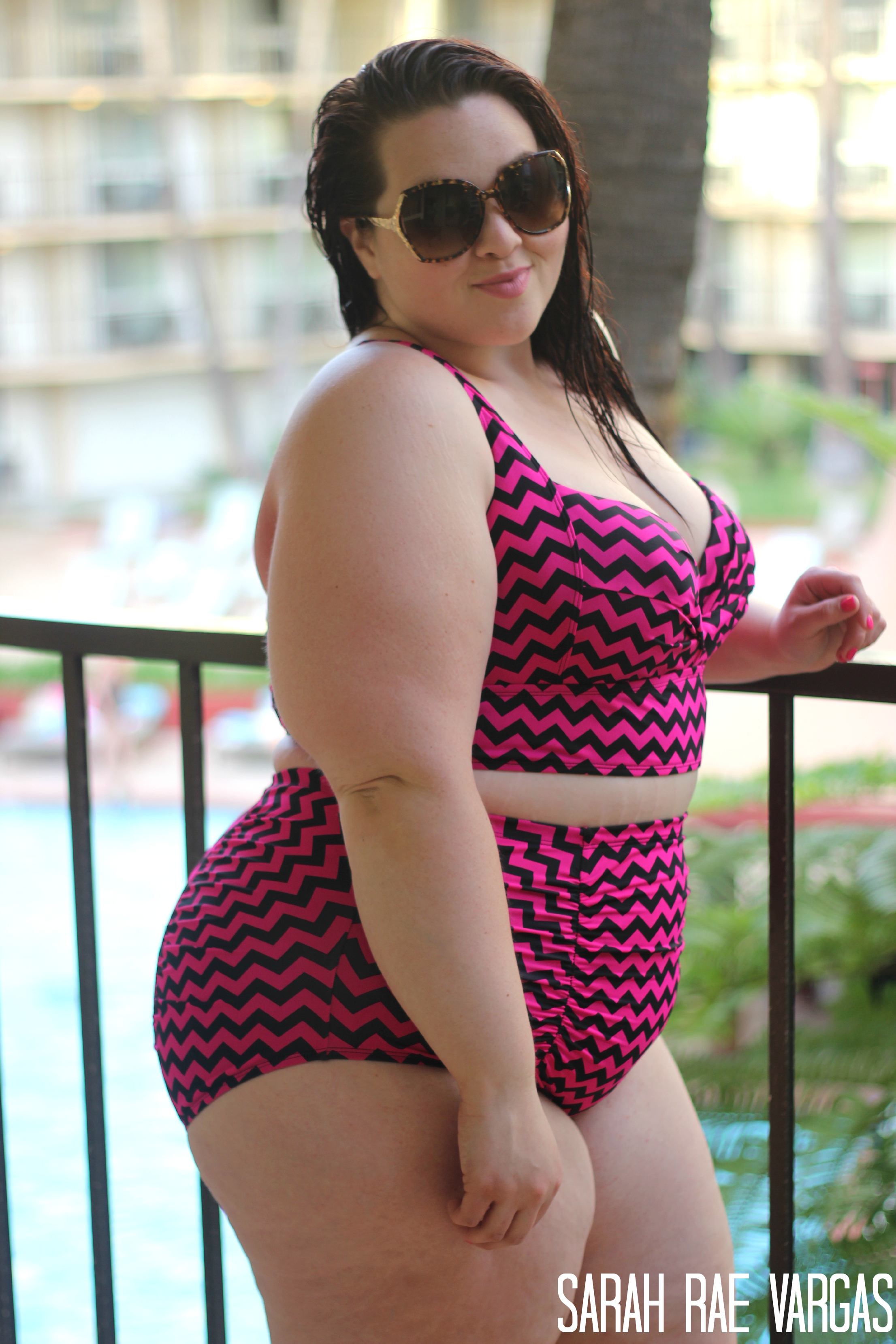 The lowdown: Once again, this swim suit is freaking amazing. It's the exact same style as the first look in this post, but it obviously has a different print. I equally love them both. I got SO many compliments on this suit every time I wore it. People are really drawn to the bright pink chevron. It fits like a dream and is super cute. Love, love, love. Wearing a 2X bottom and 1X top.
Wearing: 
Swim Top//Torrid
Swim Bottom//Torrid
Sunglasses//Torrid
Swim Look #5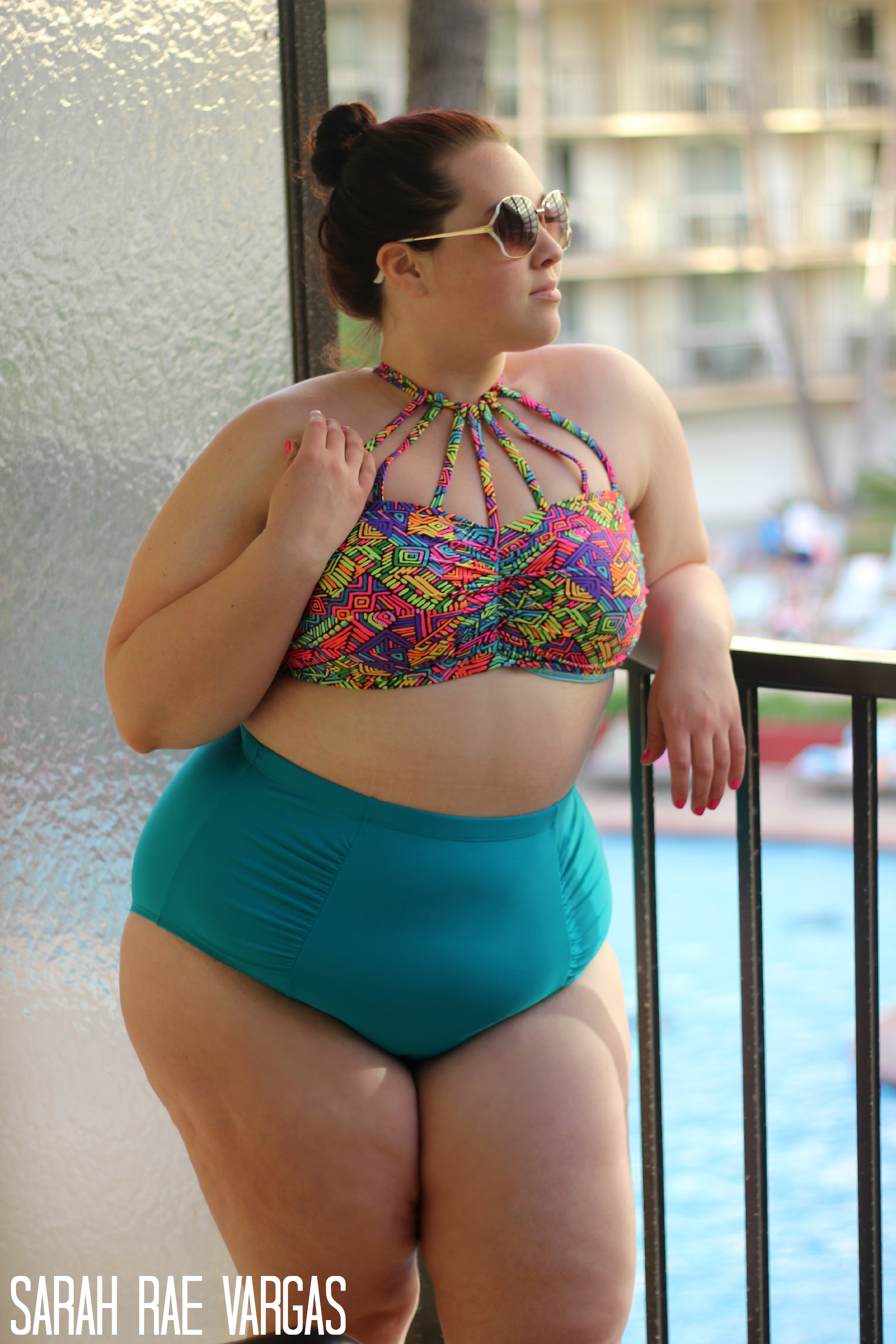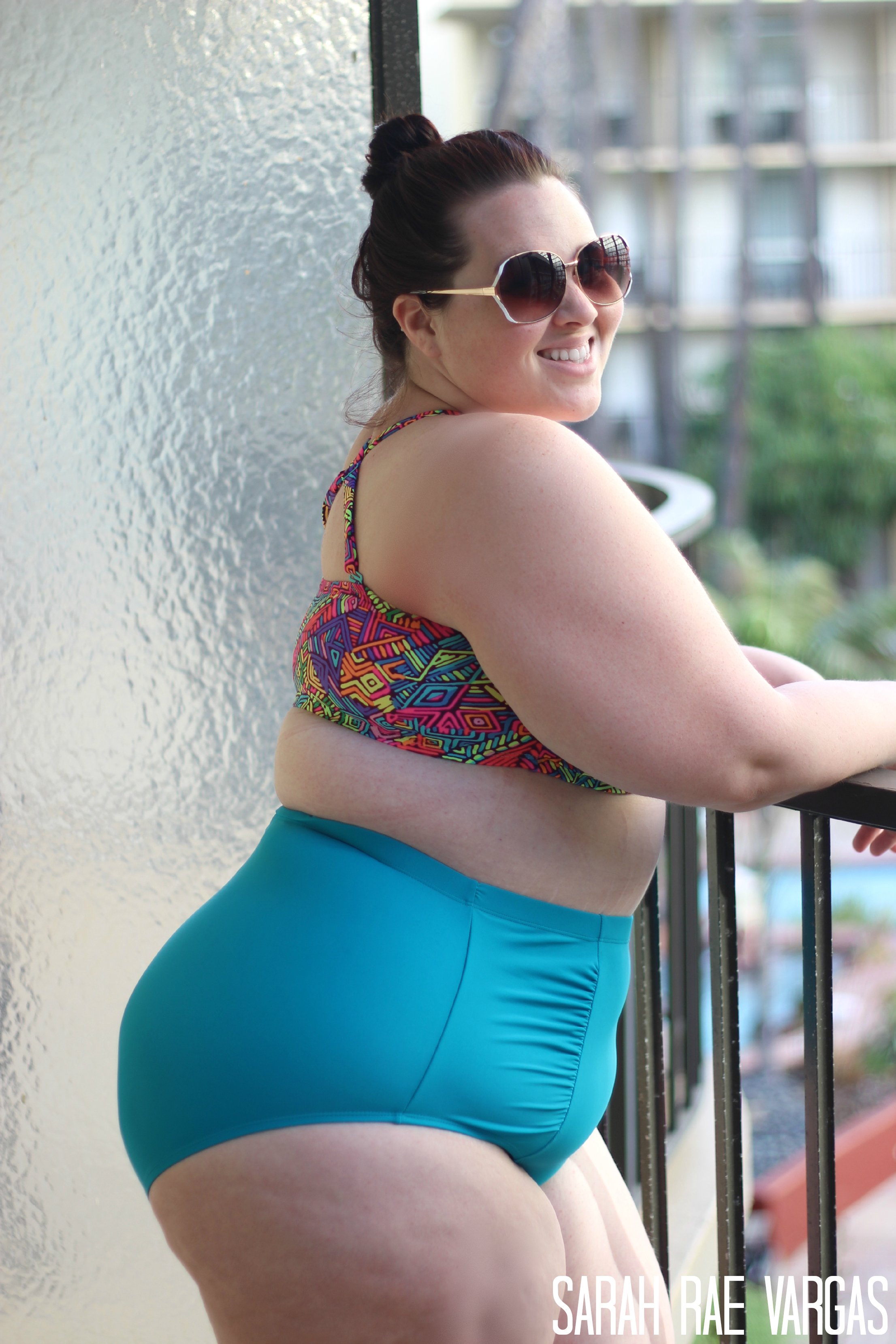 The lowdown: Last, and certainly least… we have this choke hold bikini from Forever 21. What is up with F21+ lately? Their sizes are all jacked up and it's just super frustrating. Last year, I wore multiple Forever 21 suits in my cookbook, and LOVED them. This year, I couldn't find shit that would fit me right. This swimsuit is super cute, but it didn't fit me right. The neckline is just weird. They do make this same print in a different style of top and bottom, so REJOICE! haha. Wearing a 2X Top and Bottom. 
Wearing: 
Swim Top//Forever 21+
Swim Bottom//Forever 21+
Sunglasses//ALDO
I bought all of this stuff with my own cheddar biscuits. These opinions are all my own aaaaand if you want to see me shaking my butt cheeks in these suits, watch my Swimsuit Lookbook BELOW. 🙂