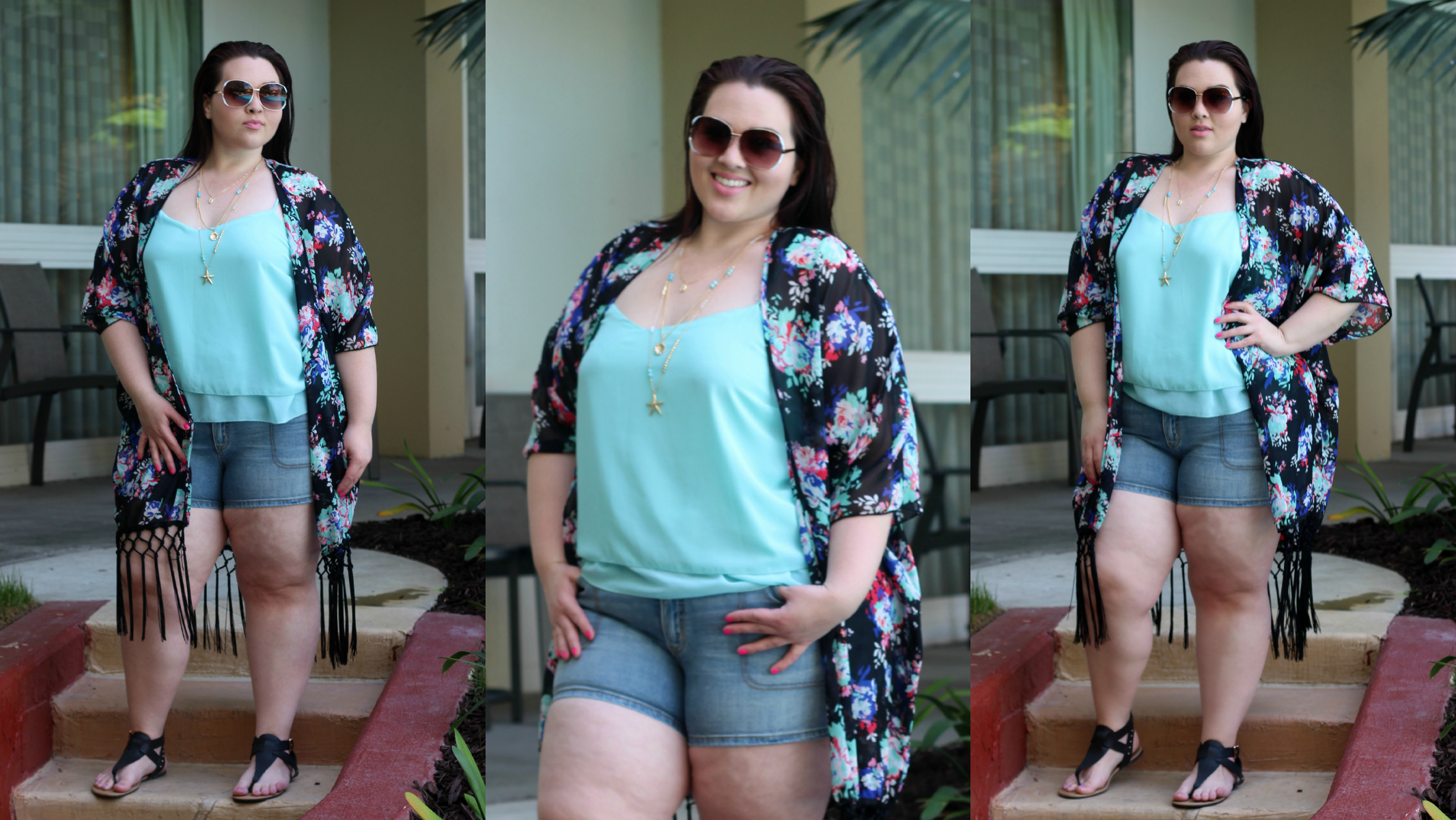 Laid Back Spring Outfit in Charlotte Russe+ |Plus Size Fashion|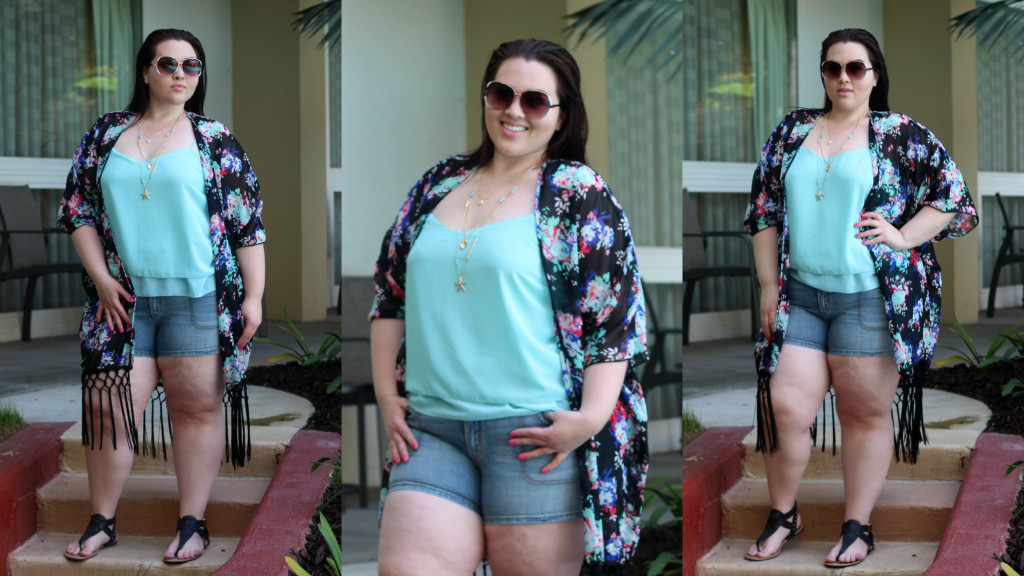 It's three days into spring and it's snowing outside. WHY. Chicago makes no sense. Thankfully, I was able to shoot my spring looks featuring the new Charlotte Russe plus size line while I was in LA last weekend. I love the look I shared last week, but this one is definitely my favorite.
I'm all about kimonos right now. I went from owning 0 to 10 in about two weeks. I want to wear more shorts this year, but I don't like having to worry about my butt cheeks hanging out or anything. Kimono's are the perfect solution. They are lightweight and make my outfits pop, plus they cover up my booty and upper thigh area.
Also, chiffon. I live in chiffon. It's my favorite fabric ever and my closet is FULL of it. I love all of the chiffon pieces that are in the new Charlotte Russe plus size line. They have a huge selection online and the new line is available in stores. #Charlotte0to24
Charlotte Russe's new line goes up to size 24/3x and many of the straight size pieces are made into plus size, which I love. There are tons of different tops, bottoms, denim, and their sets are freaking adorable. I'm loving all of their floral prints and can't wait to go stock up on some more spring fashion.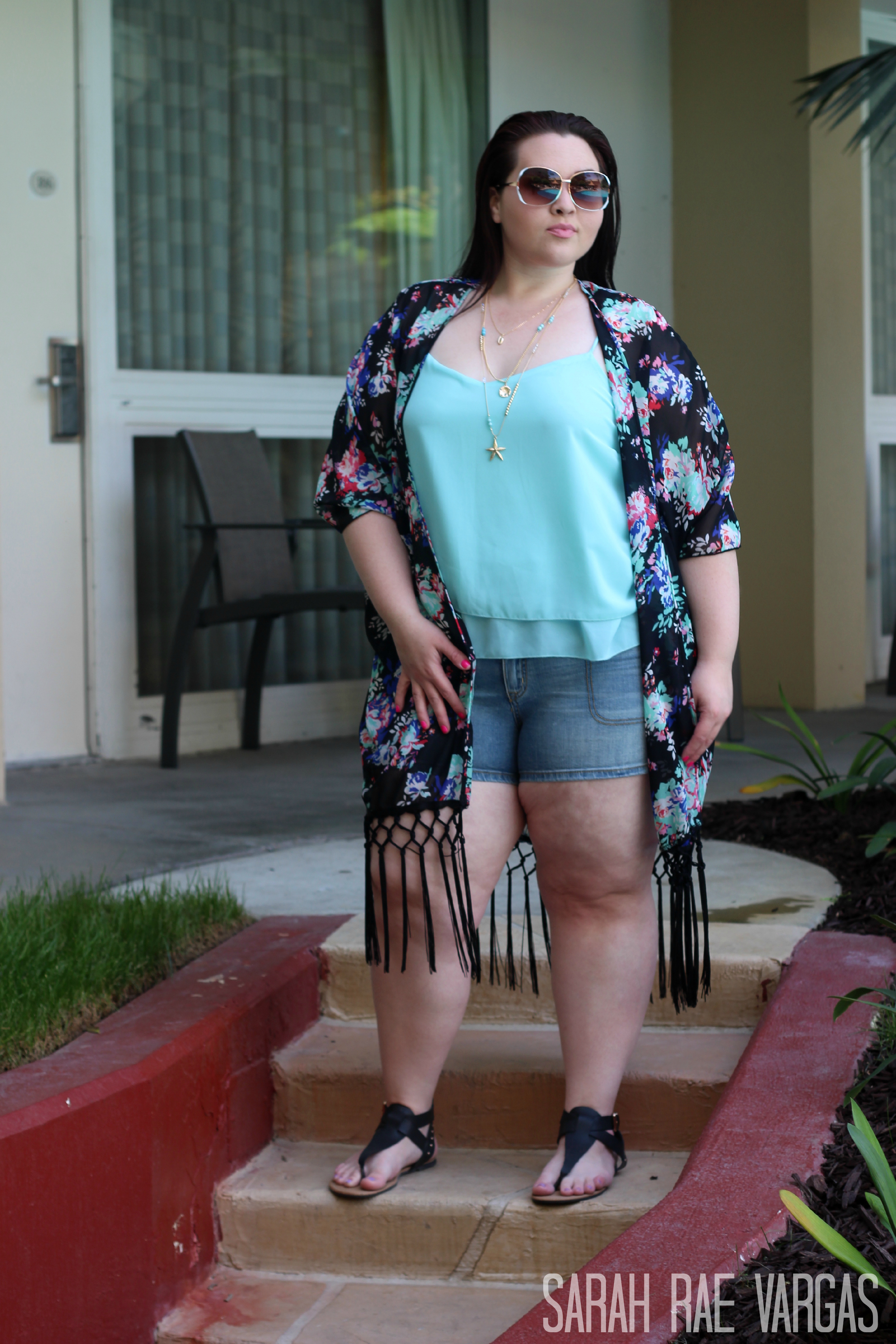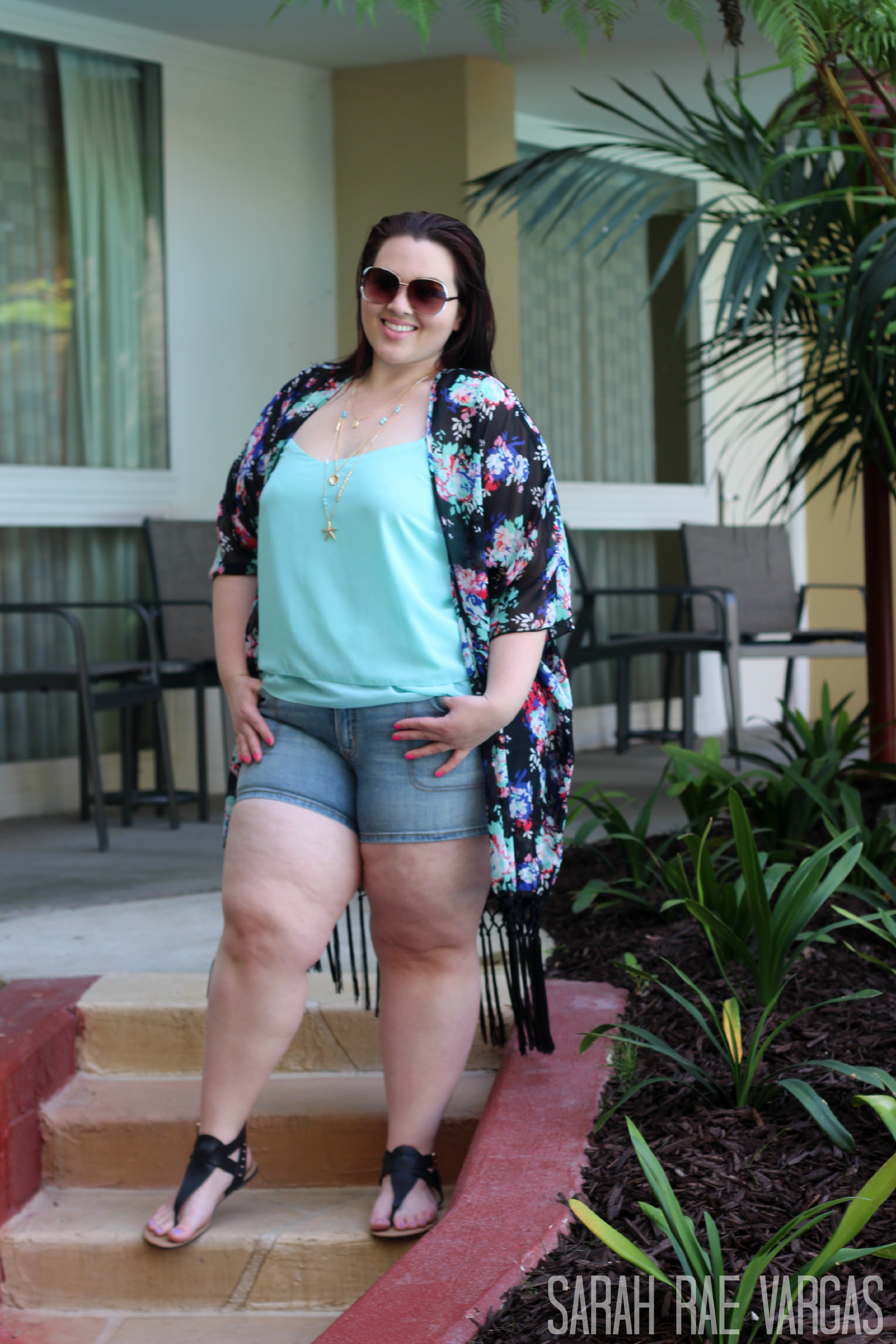 What I'm Wearing
Kimono//Charlotte Russe
Chiffon Top//Charlotte Russe
Necklace Set//Charlotte Russe
Shorts//Torrid (Similar at CR)
Sandals//Torrid
Sunglasses//ALDO
 Special thanks to Charlotte Russe for sponsoring this #CharlotteRussePlus post!