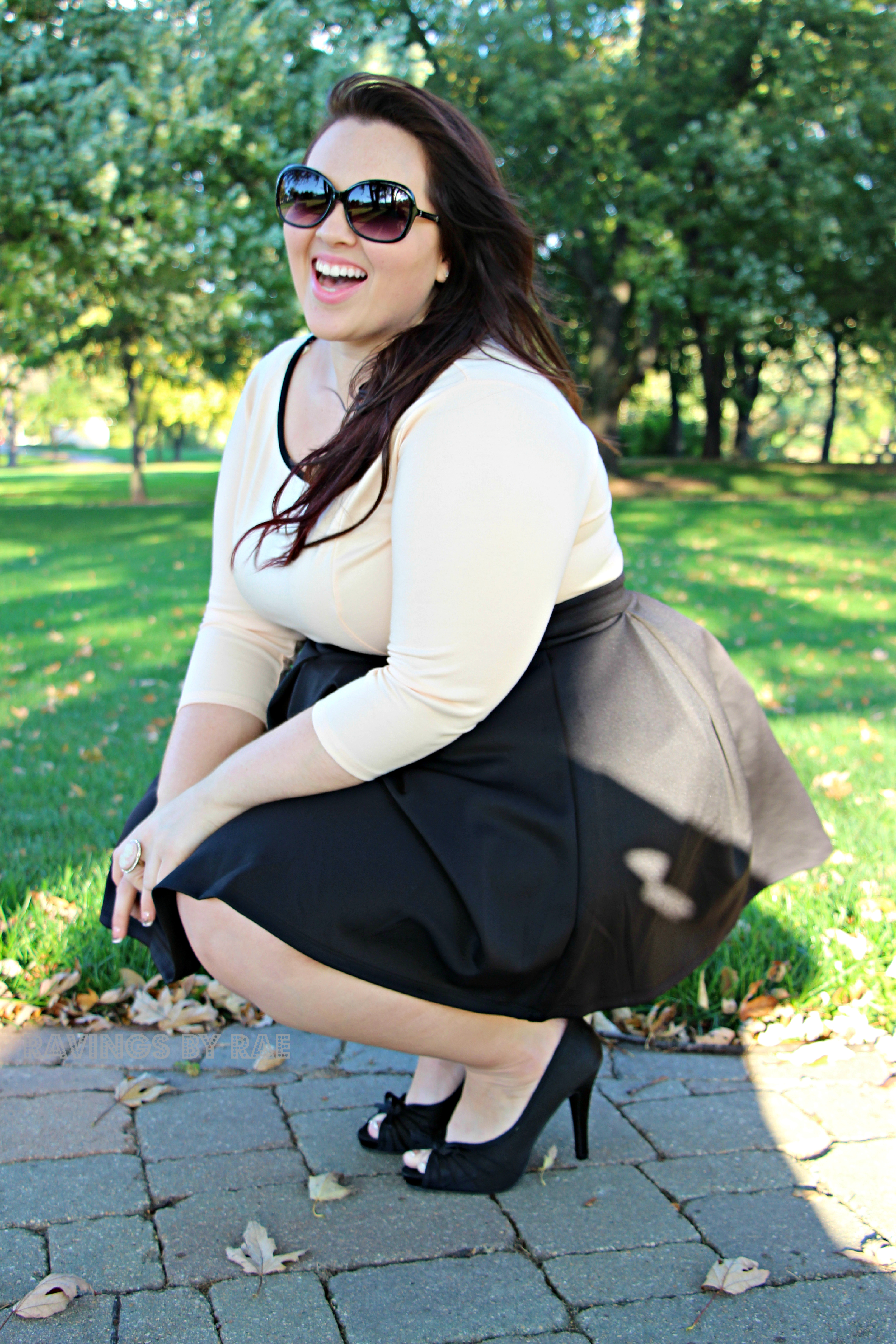 Plus Size OOTD: Work Day to Date Night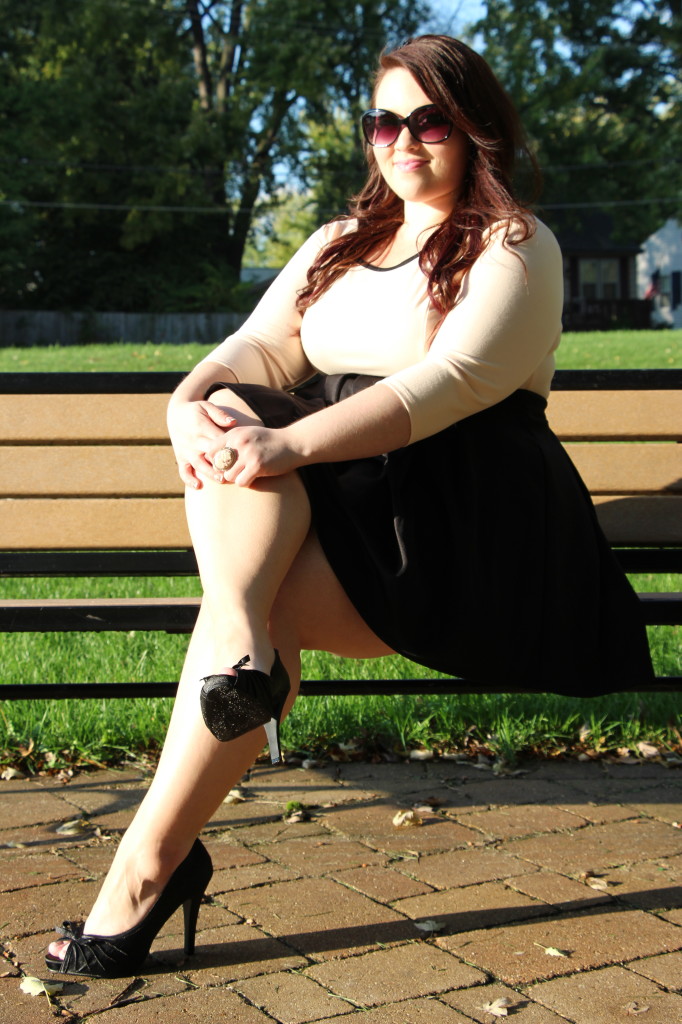 Last week, while I was doing homework (this means I had a Word document opened behind Safari) I was browsing Forever 21 and saw this shirt. I was freaking in love. I know some people think that the peplum trend is on it's way out, but I refuse to let it go so soon. Peplum is the most flattering style of shirt, dress and skirt I've ever worn. I won't let it just walk out of my life.
Hell to the no.
I was THISCLOSE to just ordering the shirt online but I don't have the patience for all that. Last night, I had a super late dinner date planned and had a few hours to kill beforehand so I drove out to the nearest Forever21+. I ended up spending hours in that store. It. Was. HUGE. It was my first time going to the one in Lombard at that fancy little outdoor/indoor Yorktown mall.
I found the top and a super cute skirt to go with it. Of course, I wear everything as high up on my waist as possible to complement my figure so the skirt I grabbed completely hid half of the shirt. I love the shirt but I love the shirt/skirt combo too.
The only logical way to wear the shirt both ways is to pull a Beyonce and change mid-way through the day. Because, you know, I'm fabulous. Ha, just kidding. But it is super easy to take this shirt from day to night.
If I had a regular job that required me to wear something other than yoga pants and if I had a male admirer who wanted to take me on dates… I would totally rock the shit out of these outfits. However, I have neither. So, for now I will continue to wear them around the park with my kids on Saturday mornings. 🙂
I actually changed from the pants and flats to the skirt and heels right in the middle of the park. And none of my goodies were exposed in the process. In hindsight, I should've worn some boy shorts with the skirt because it was getting pretty breezy under there.
I thought the outfit with the skirt was SO EFFING CUTE. I felt way too adorable. I thought it would be an awesome date outfit but my photog let me know that if I wore the skirt on a date the guy would probably only be thinking about getting under it. Um, thanks for exposing some of the perverted male psyche to me…? Men, I swear.
Whatever. With my pictures getting passed around through the porn blogs on Tumblr the way that they do, I'm totally use to the objectification. I don't like it, but I can't change the way the world sees me. And I'm not going to dress like the Amish just because men are single-minded idiots sometimes. It happens.
Work Flow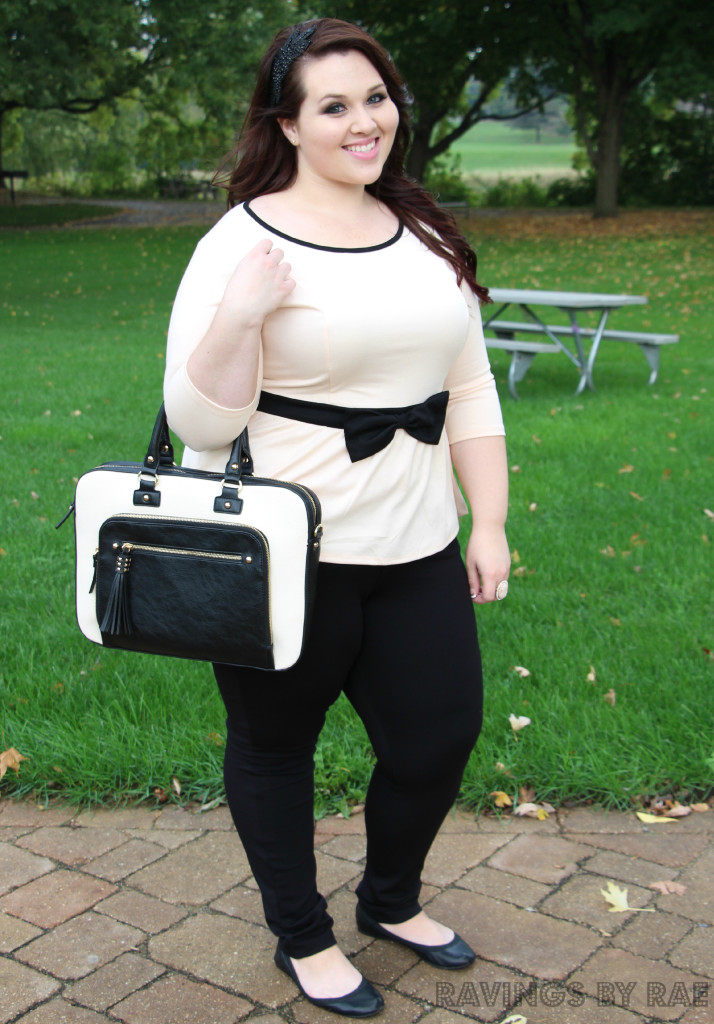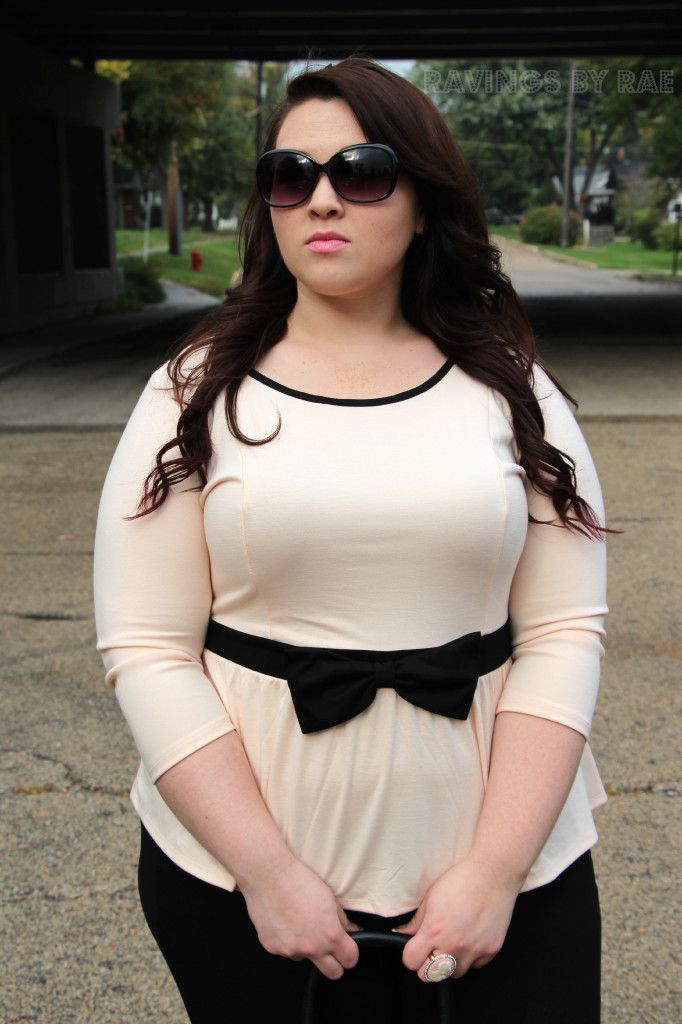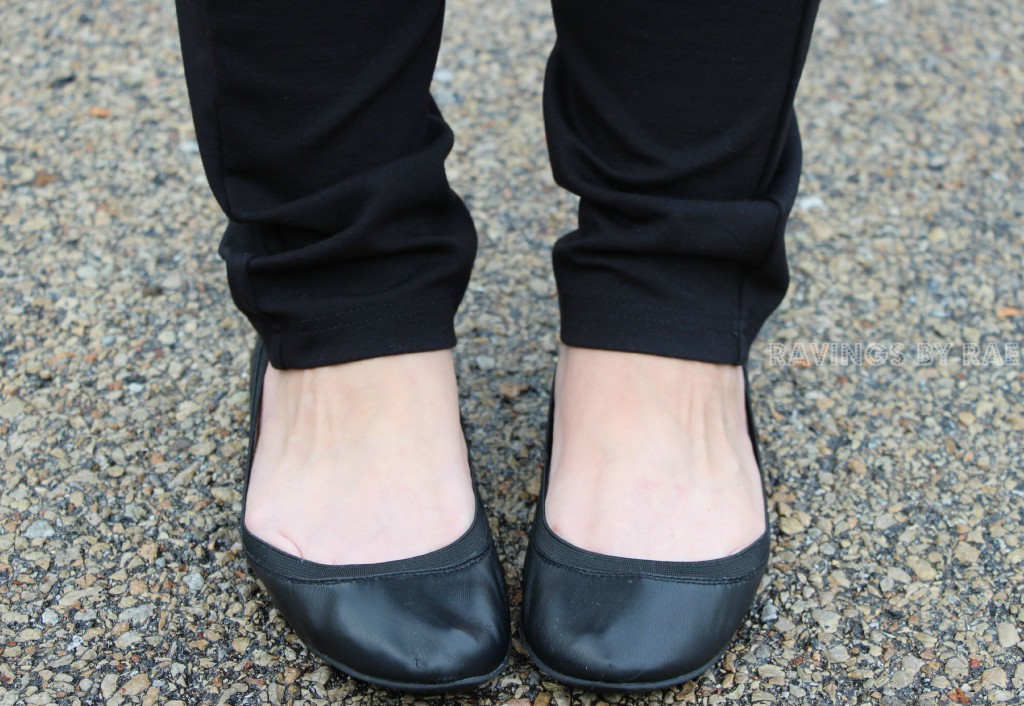 What I Wore:
Top//Forever 21
Ponte Pants//Torrid
"Parkers" Laptop Bag//ALDO
"Angie" Flats//Brian James
Ring//Forever 21
Glasses//Sears
Headband//Headbands of Hope
[divider]
Play Time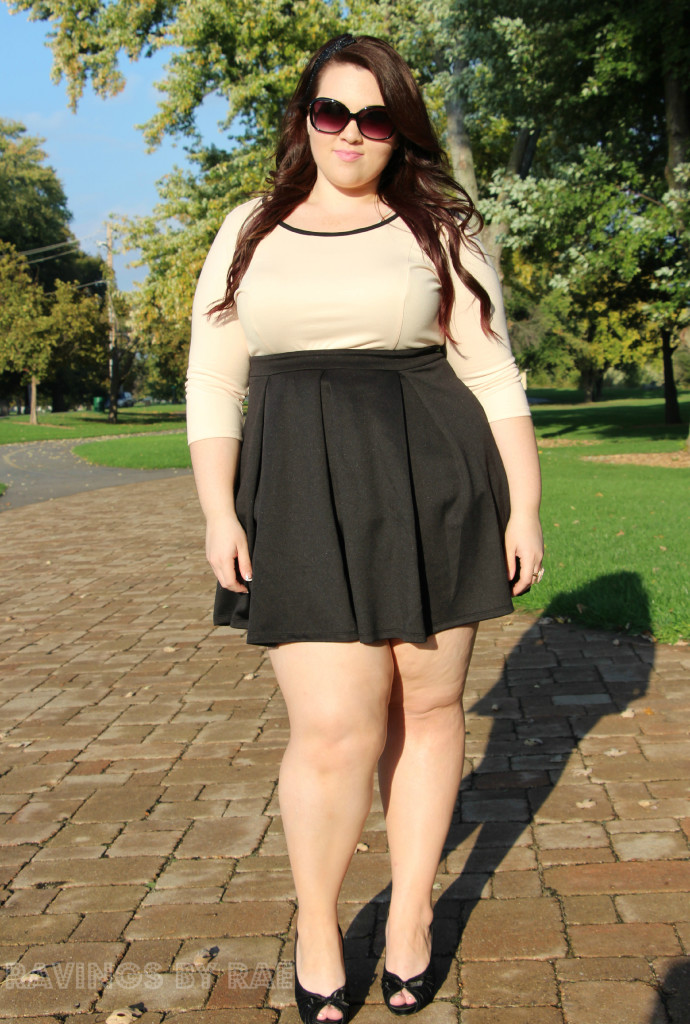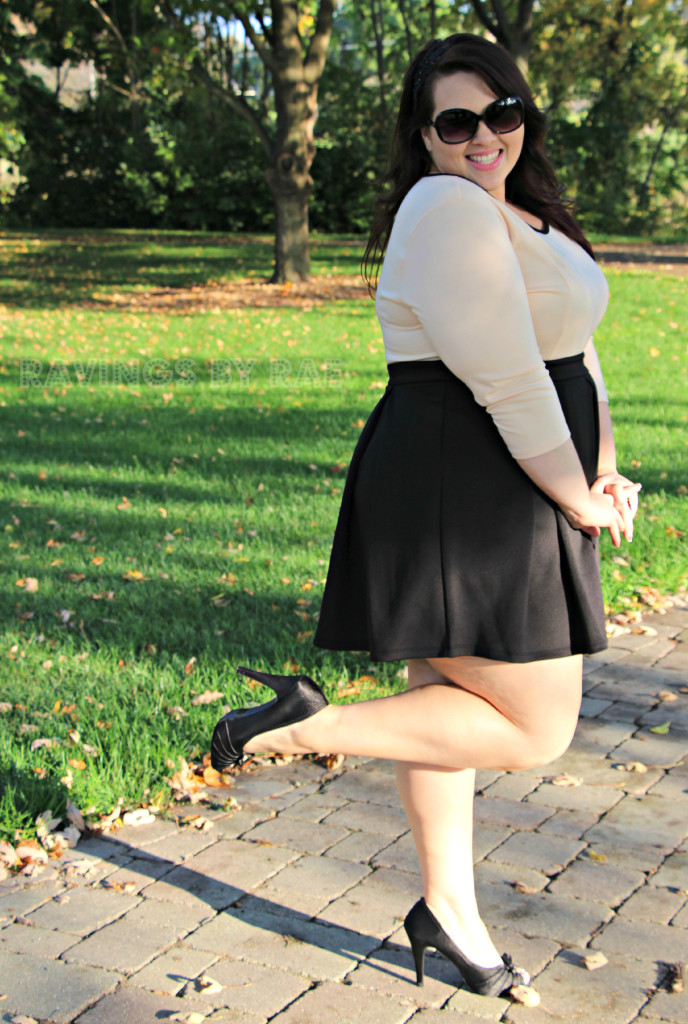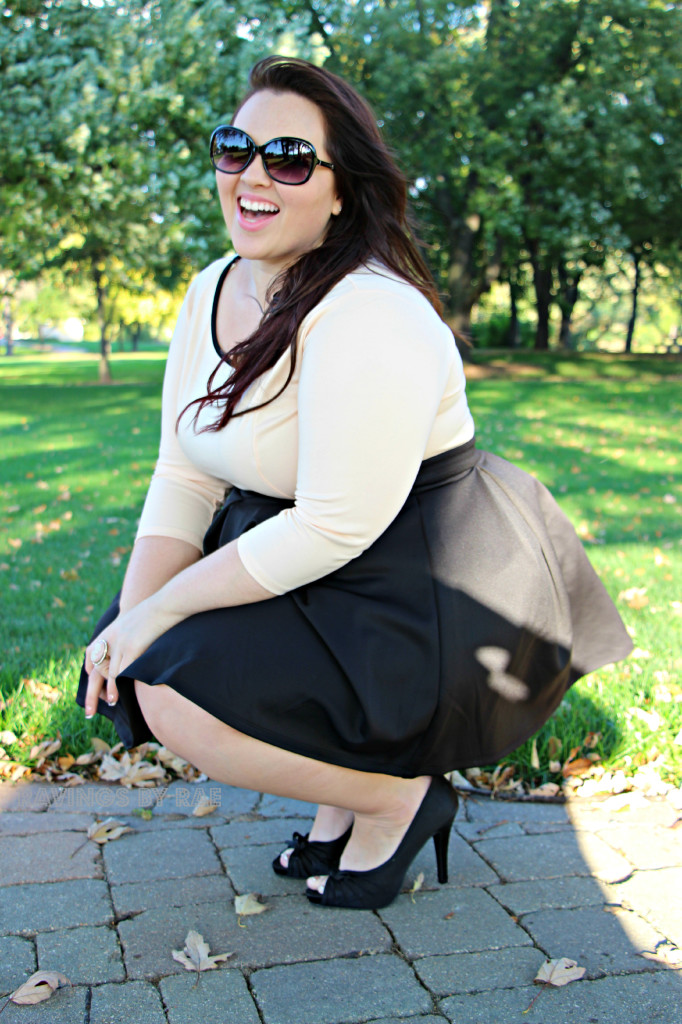 It was getting hella breezy under that skirt haha.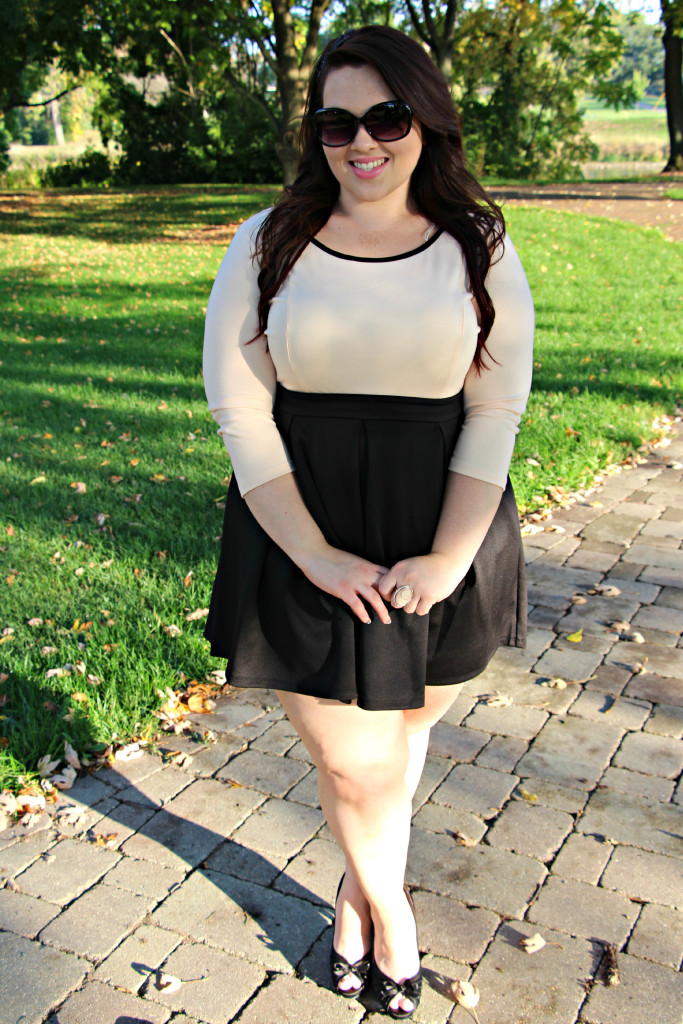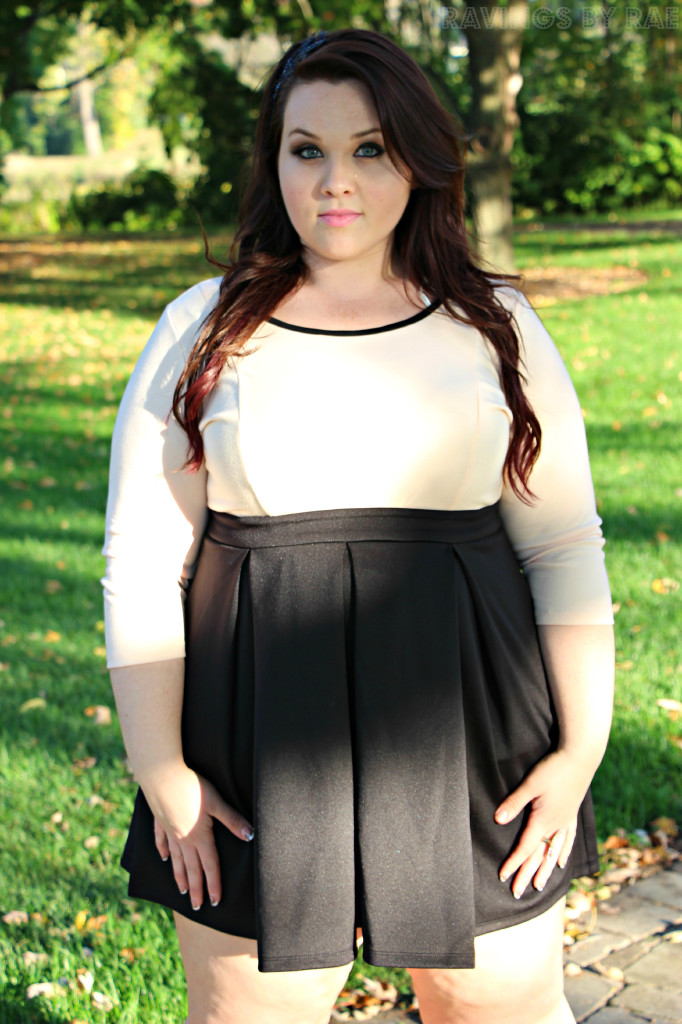 What I Wore:
Top//Forever 21
Skirt//Forever 21
Peeptoe Pumps//Charlotte Russe
Ring//Forever 21
Glasses//Sears
Headband//Headbands of Hope
[divider]
Also, I sprayed the crap out of my legs with this Sally Hansen spray on tan. It's the kind that doesn't stain your clothes and it washes right off. It's sort of sparkly though, so I was feeling like Edward Cullen when the sun was right on me. It helps dim my insane paleness.