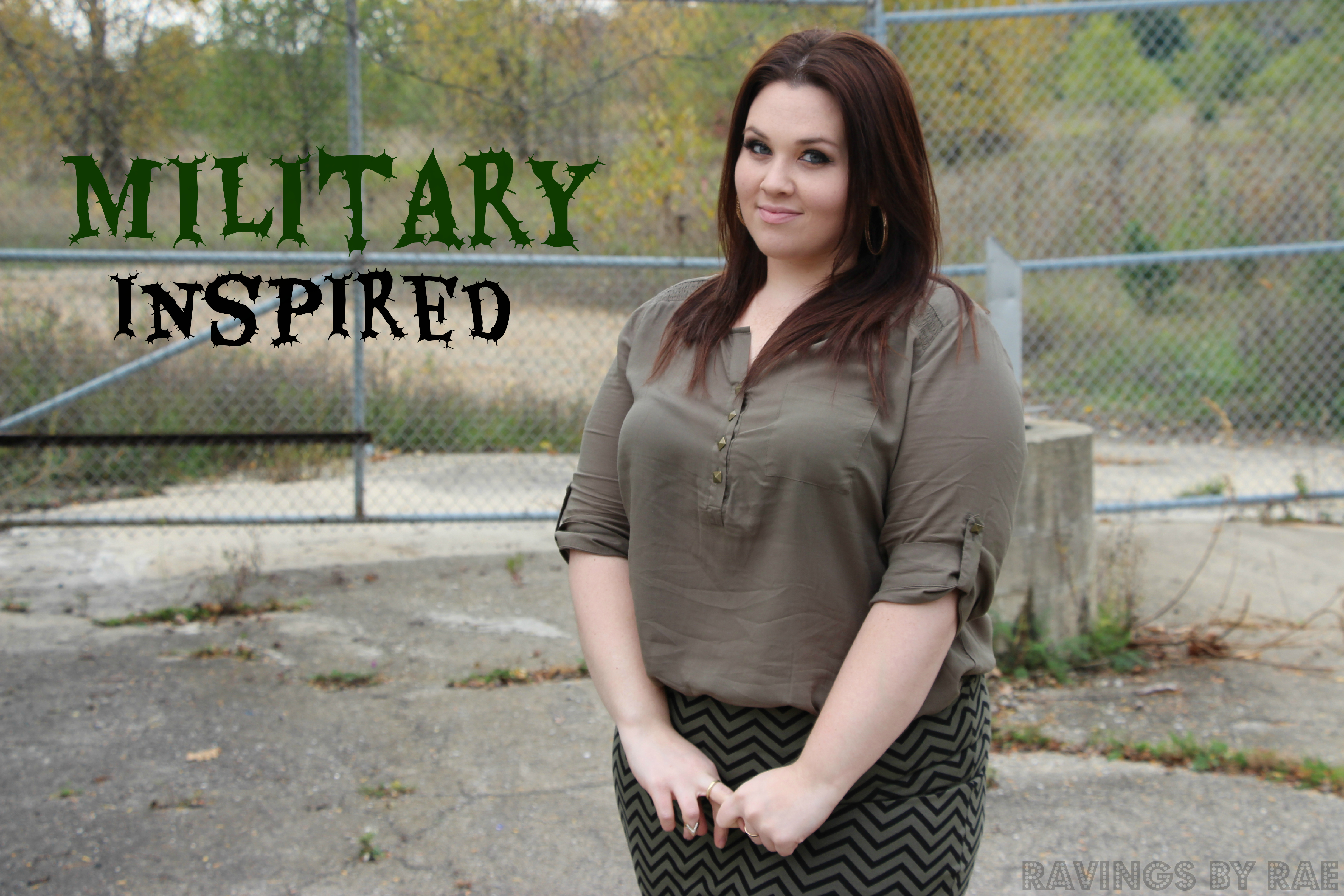 Plus Size OOTD: Military Inspired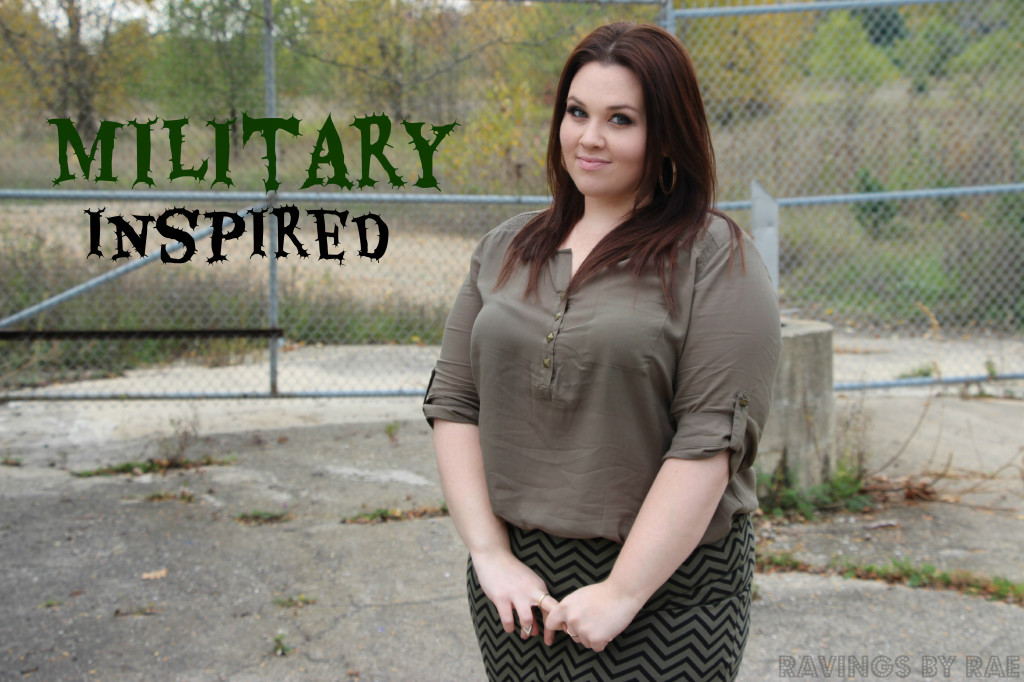 I had a rough week. Between WAY over scheduling myself with work, having finals at school, and other personal things… I just feel drained and totally off. This week should be a little easier with school, because I'm starting two new classes (yay!). I'm still swamped with work but I've spread it out over the week a little more so that I don't have to go to sleep at 2 a.m. and wake up at 6 a.m. And my personal life is.. complicated.
The good news is that I got A's in both classes that I just finished, I made some ferria, and I learned a valuable lesson. Growth. It's all about growth.
Anyway, I rewarded myself with a day of shopping last Friday and I just wasn't feeling it. I went to a million stores and just wasn't into it. I had like $100 in Haute Cash for Torrid so I went in and shopped for about 2 hours. Two freaking hours. And I was able to find about 4 items that I was actually digging, which is good because every piece I buy from them usually costs over $40. Ouch.
In my last OOTD I was feeling majorly cute and girly. This week I was feeling a little roughed up and pissed off. What better time to hop on the military trend than when I'm angry as hell? None.
During my Torrid trip, I scooped up an army green top. I love this top but it's rayon. Rayon is a real pain in the ass because it gets SO wrinkly even after you iron it. Pardon my wrinkles, and if you plan on buying this shirt I want you to know that you are going to be wrinkled. Fierce, but wrinkled. It's an even trade.
Dear Torrid, can I get less rayon and more chiffon? Pretty please.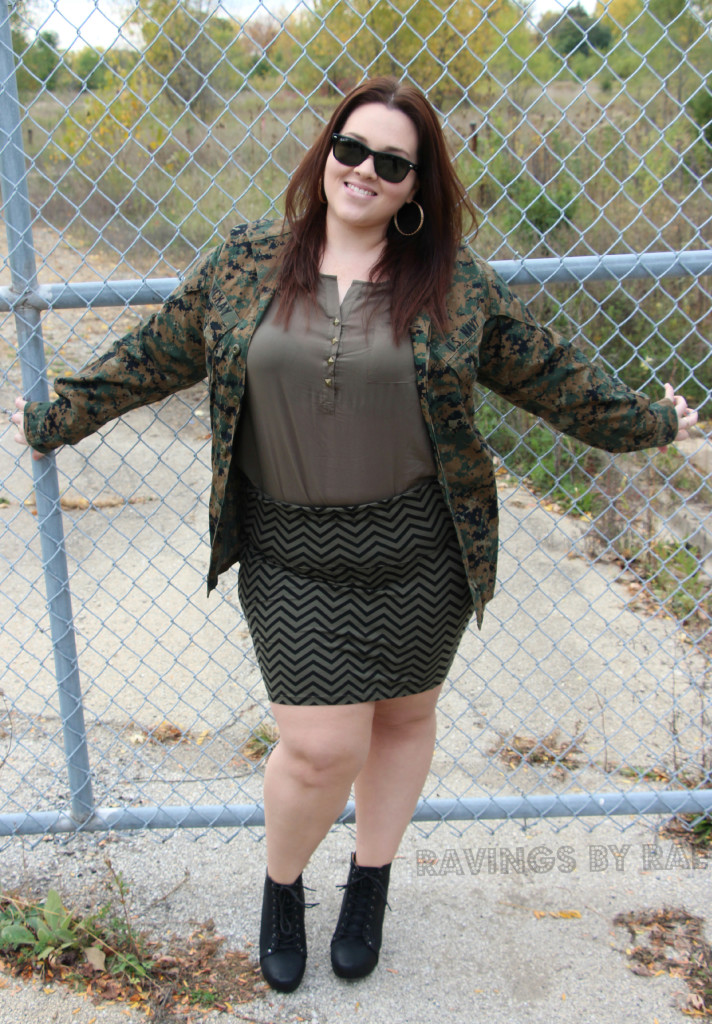 The day we shot these photos it was pretty nippy outside, so I asked my photographer (aka the father of my kids/ex-boyfriend) to bring the top of his uniform for me to use. Now, if you don't have have something like this on hand (because, um… why would you?) I HIGHLY suggest you pair this outfit with a leather jacket. A moto jacket would add the perfect edge to this outfit.
I haven't purchased a leather jacket for the Fall, yet. I'm thinking it'll be a nice birthday gift to myself next month. 😉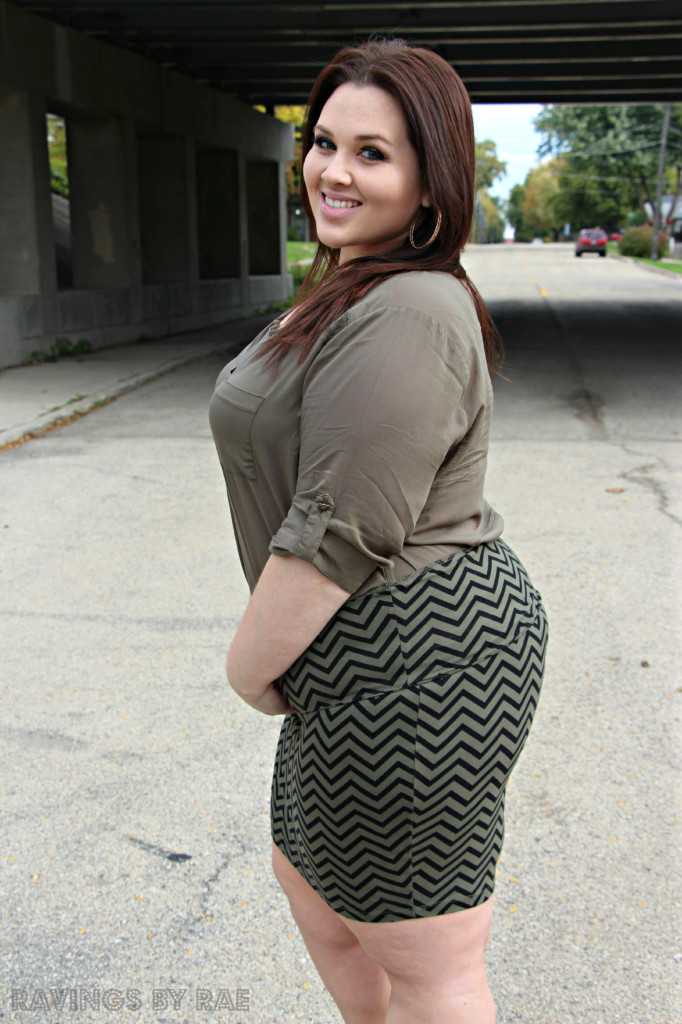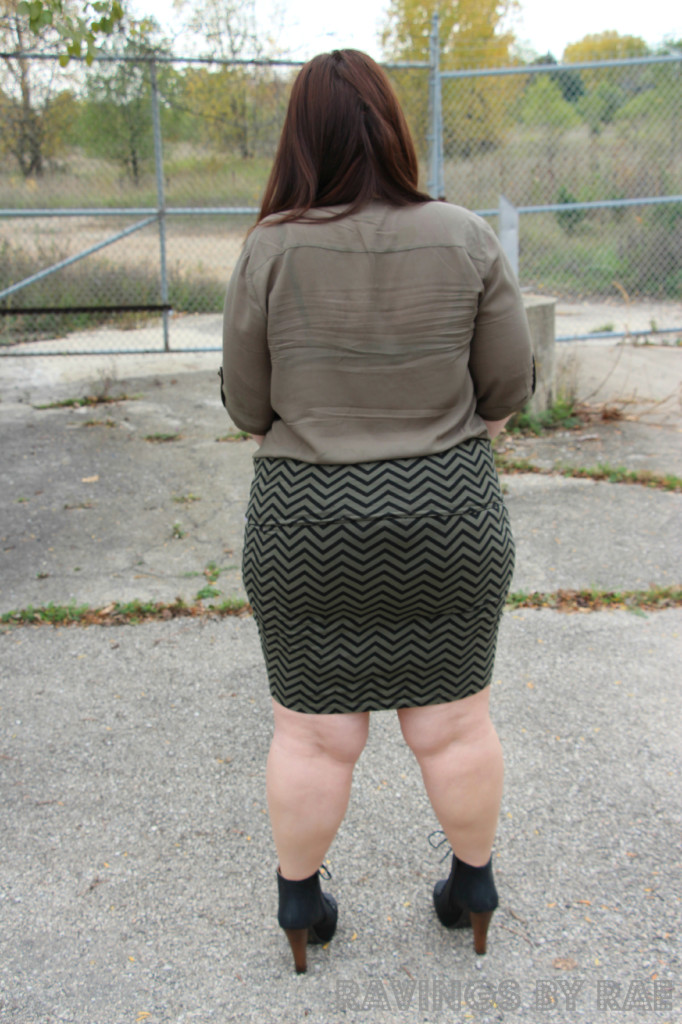 Oh, the wrinkles!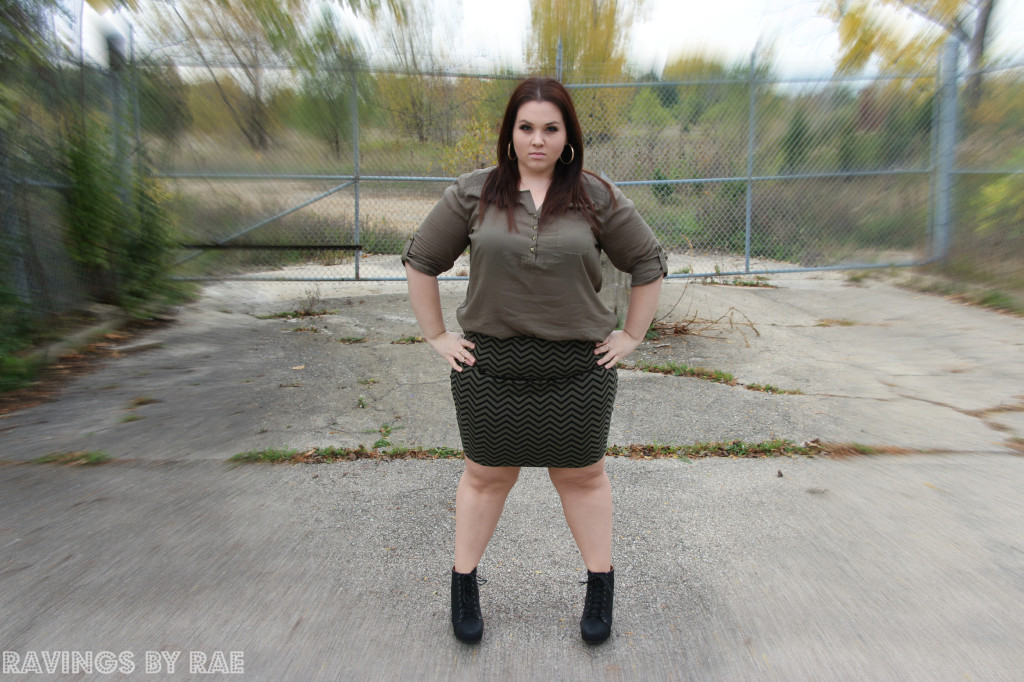 Being angry was easy this day. Merp.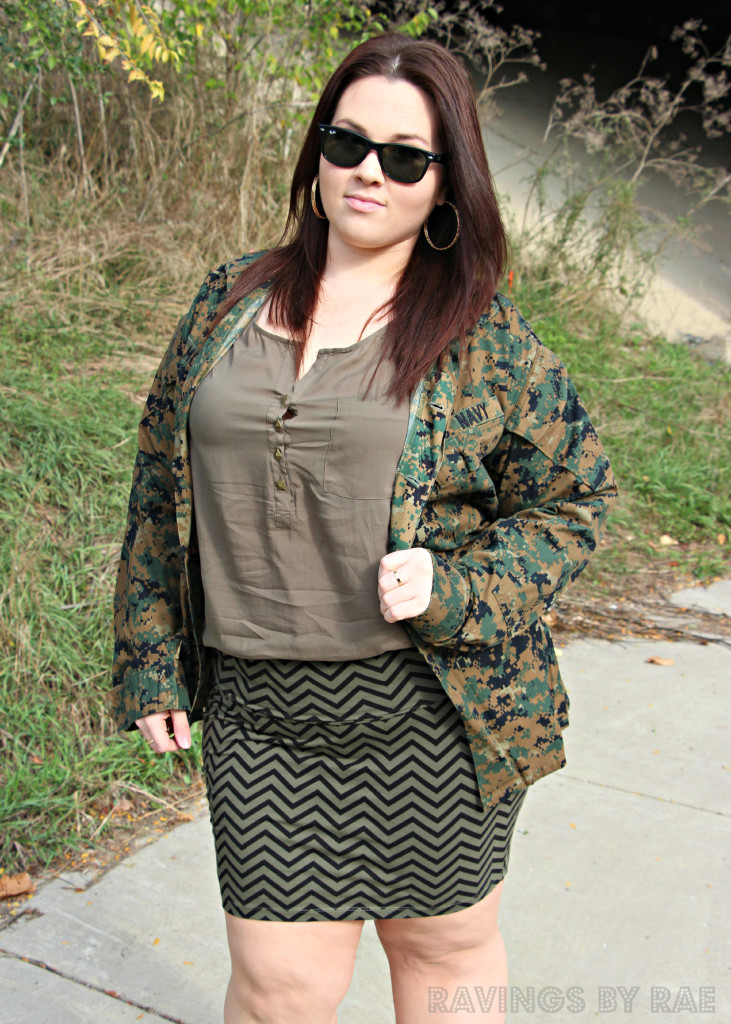 I went with gold accessories because I love the way it looks with the green.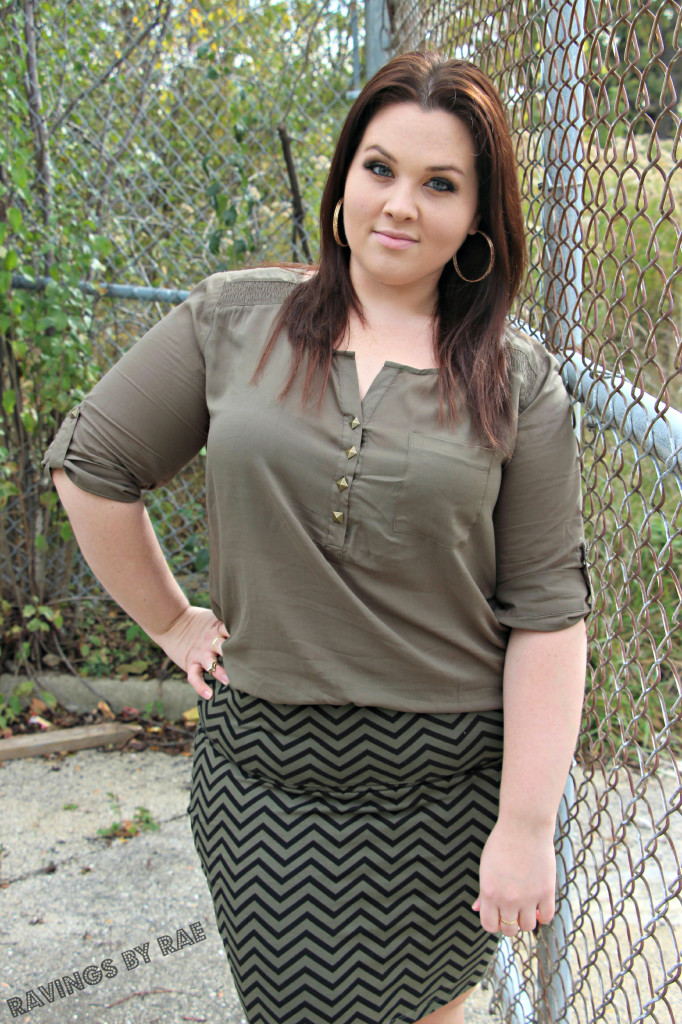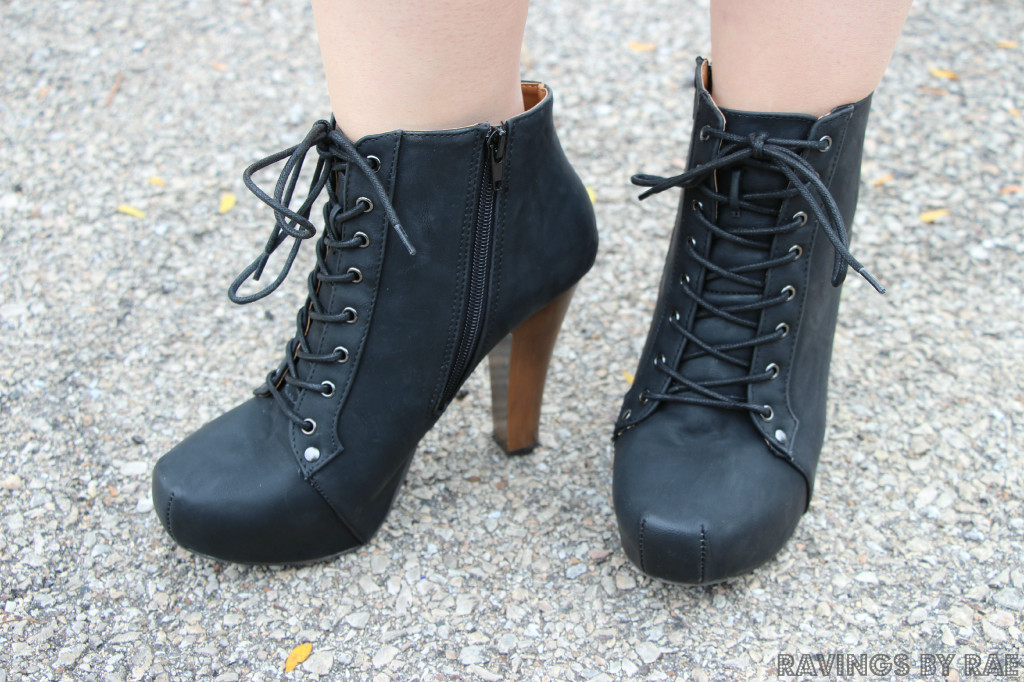 Are they Lita's? Naaaaah. They're from Charlotte Russe and I seriously heart them.
What I Wore:
Green Top//Torrid
Chevron Skirt//Torrid
Lace Up Bootie//Charlotte Russe
Accessories//H&M
[divider]