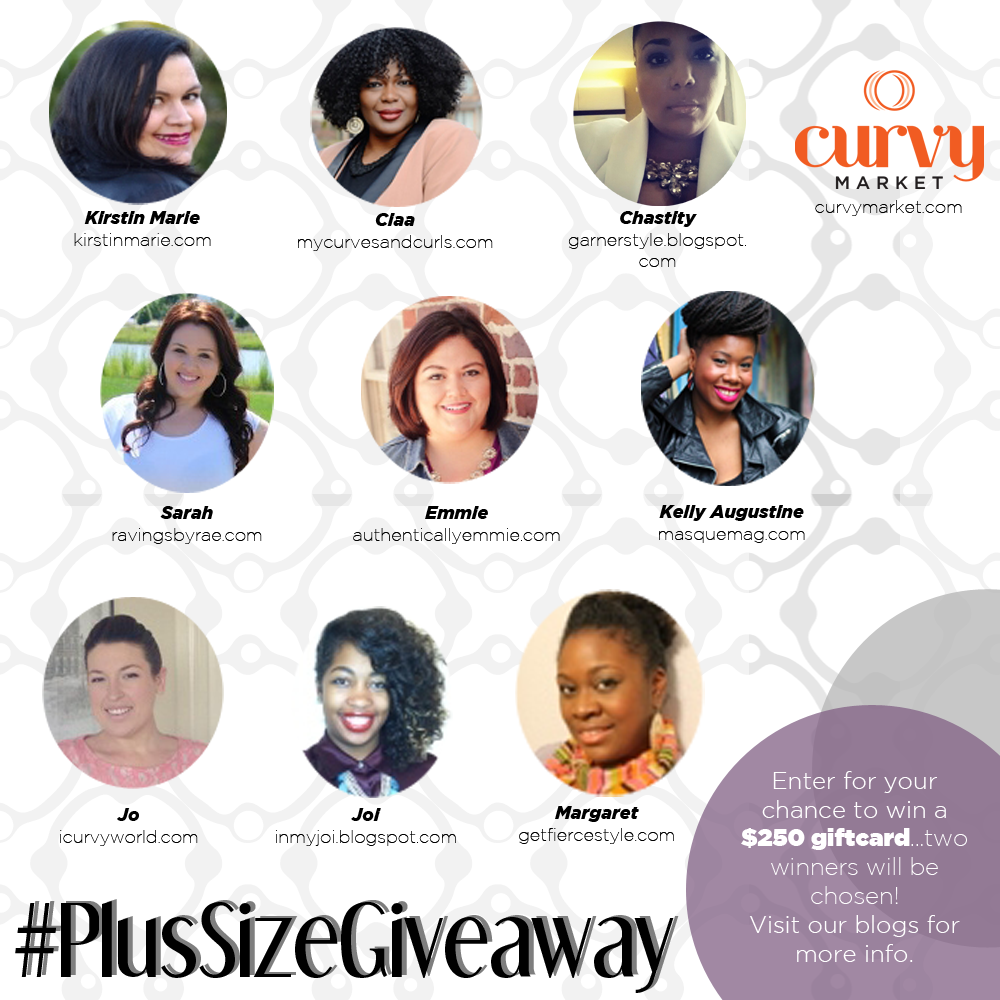 $500 Plus Size Fashion Giveaway [[2 Winners!]]
Looking fabulous takes some serious dough. I totally admire the ladies that are thrifting and looking all kinds of amazing on a budget, but I do not have that skill. I do not know the meaning of the word budget. I am what financial experts would deem a "spender" aka trouble. I imagine I have more than a few fellow "spenders" reading my blog. And for you, my spending queens, I have an awesome giveaway!
I've teamed up with nine other AMAZING fashion bloggers to present you with the opportunity to win one of two $250 Visa gift cards! There will be TWO lucky winners for this giveaway. And of course, you don't have to spend your sweet prize on fashion goodies, but c'mon we both know you're going to. 😉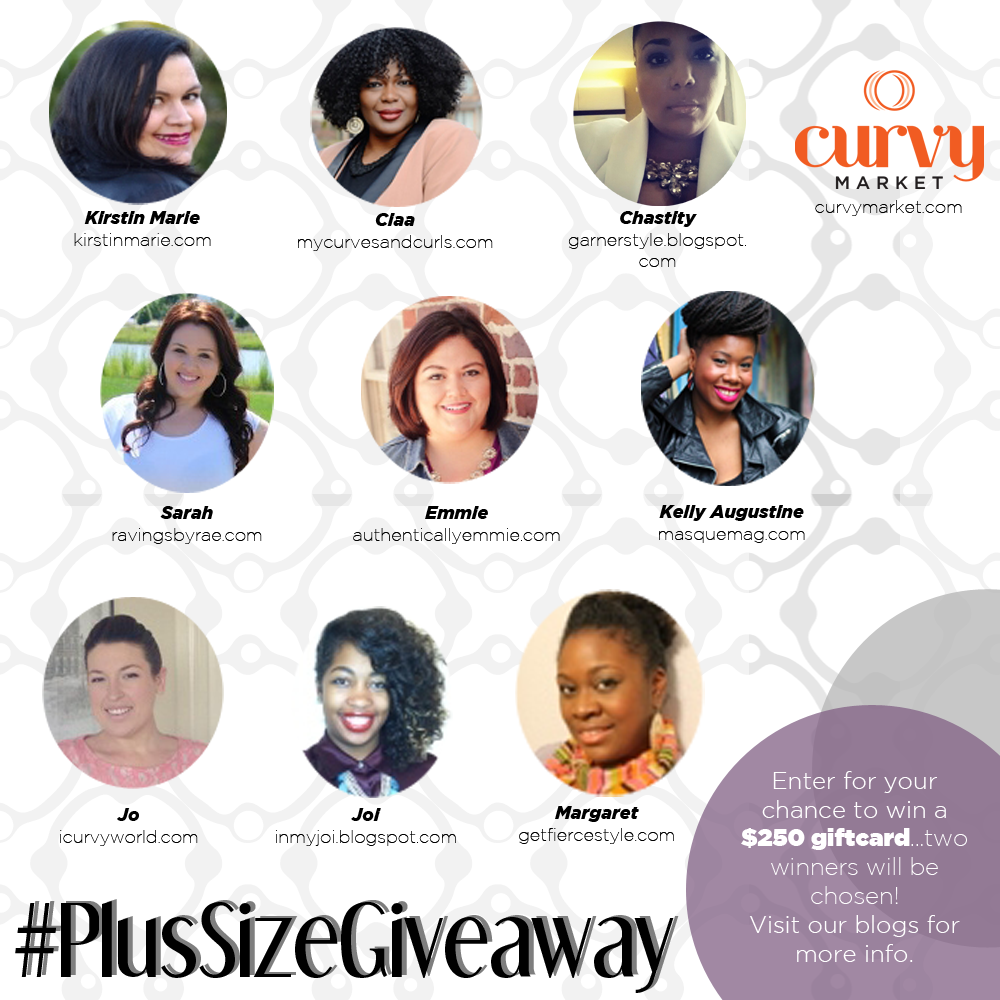 If you're not already following these ladies I highly suggest you visit their sites! Seriously, you're bound to find at least one or two fashion inspirations that have style you'll love.
Check them out and show some love!
❤
Jo
Joi
Ciaa
Kelly
Emmie
Chastity
Margaret
Kirstin Marie
Curvy Market

❤
This giveaway will run from Oct. 15 – Oct. 30
Prize: (2) $250 USD Visa Gift Cards. Prize will be awarded in USD (United States Dollars)
Open to U.S. and International readers with a valid mailing address
Winners: Two winners will be chosen at random and contacted via email by kirstinmarie.com within 48 hours of contest closing. Winners have 48 hours to claim prize and respond with valid mailing address. If winners do not claim prize within allotted time (48 hours), the prize will be forfeited, and a new winner(s) will be selected.
The hashtag for this giveaway is – #PlusSizeGiveaway
Good Luck!