Plus Size OOTD: Black and White Trend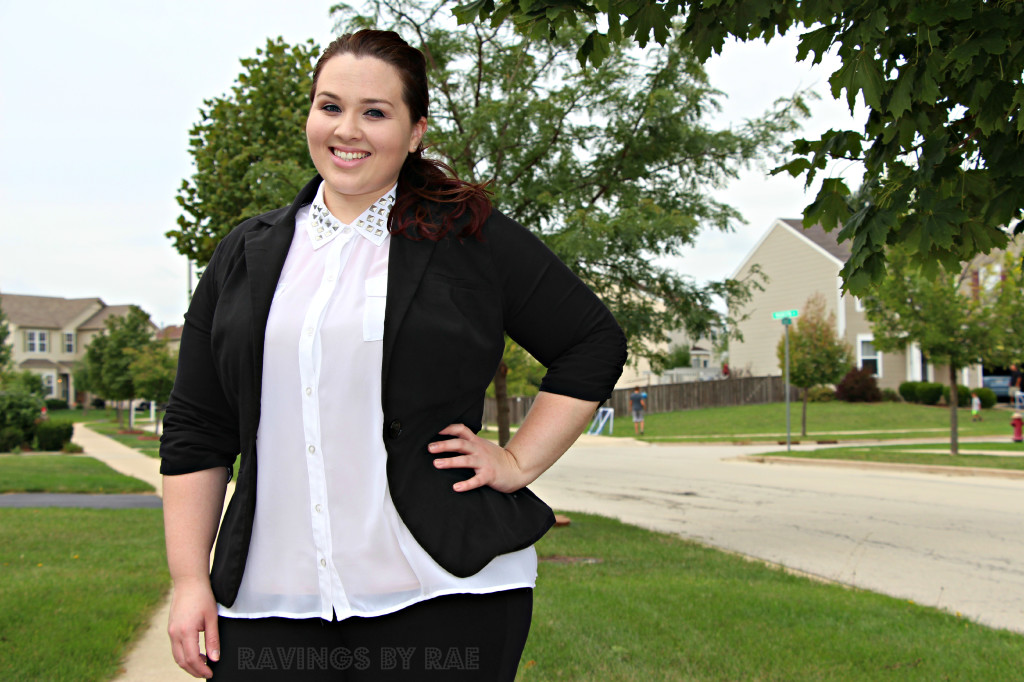 Have you noticed that I pretty much only wear about three different colors? White. Black. Grey. Why? Because those are the greatest colors known to man. Duh.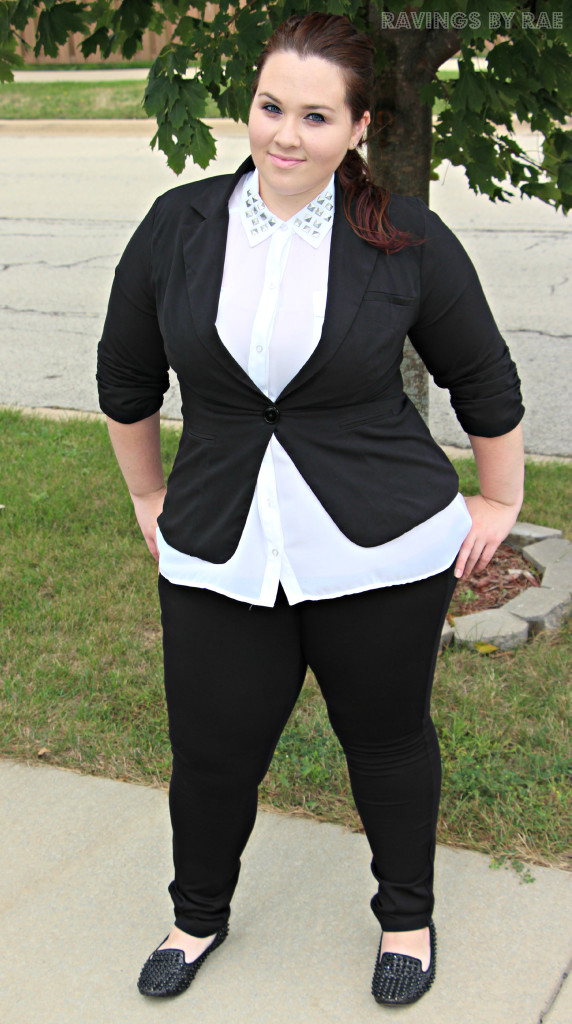 With my love of these colors, I cannot express to you how much I'm obsessing over the fact that Black & White are majorly trending this Fall/Winter.
Umm.. yes, please.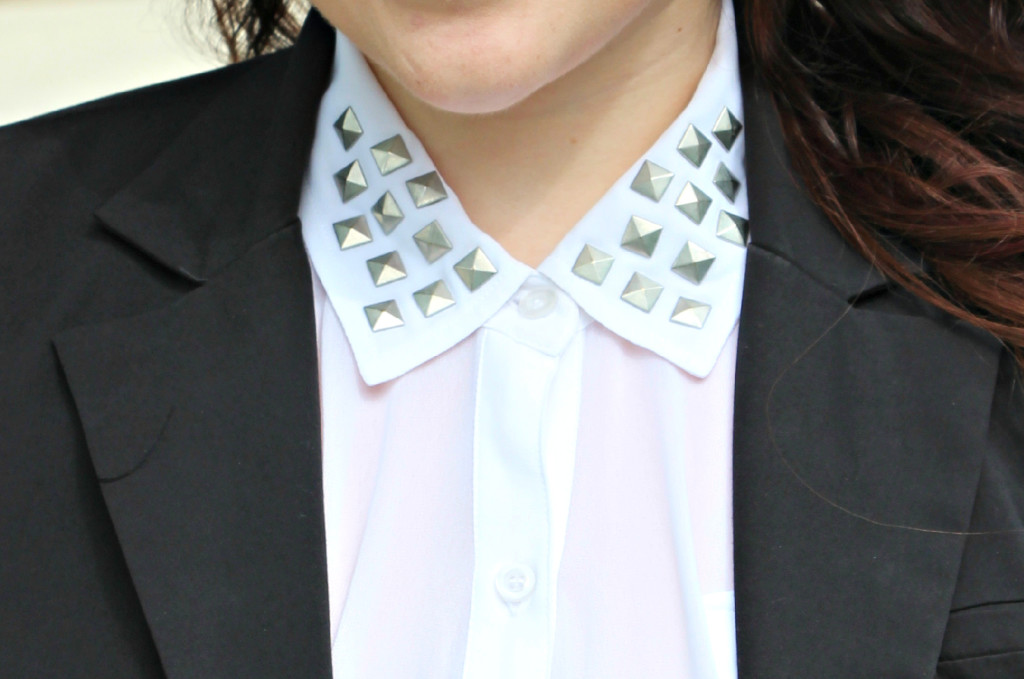 You might remember this studded collared shirt from a previous OOTD. I just cannot resist this shirt. I LOVE chiffon anything, and this shirt makes such a statement with such simplicity. I do have a pink one that is the exact same style (except instead of stones it has a lace back) but I just couldn't bring myself to pass up my fave. ❤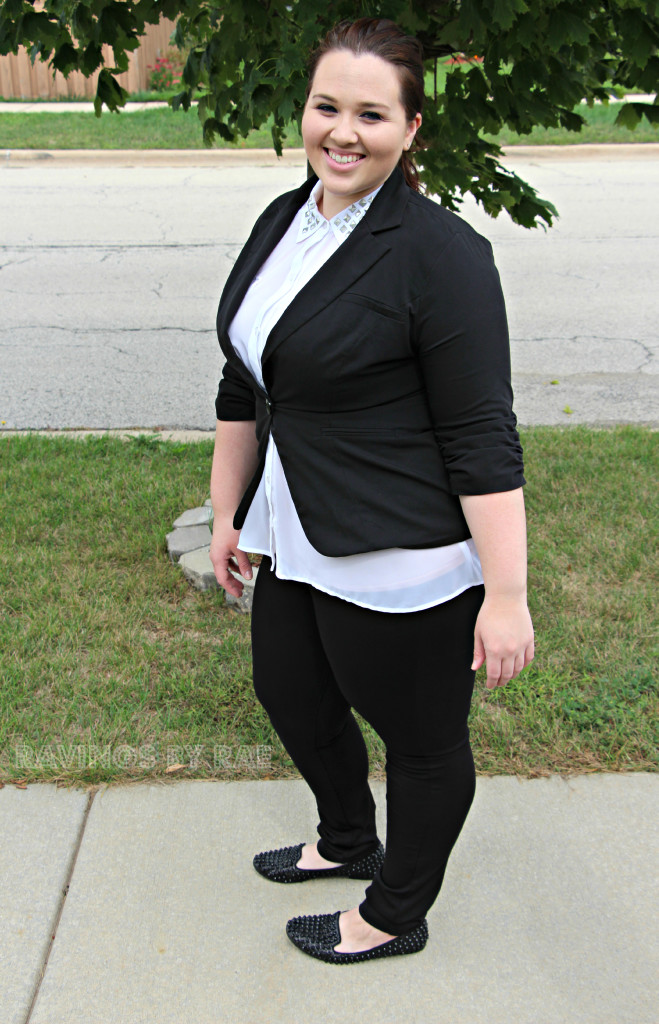 I thought about tucking the shirt in, but then I thought "Mmm, better not" in my best Fat Amy voice.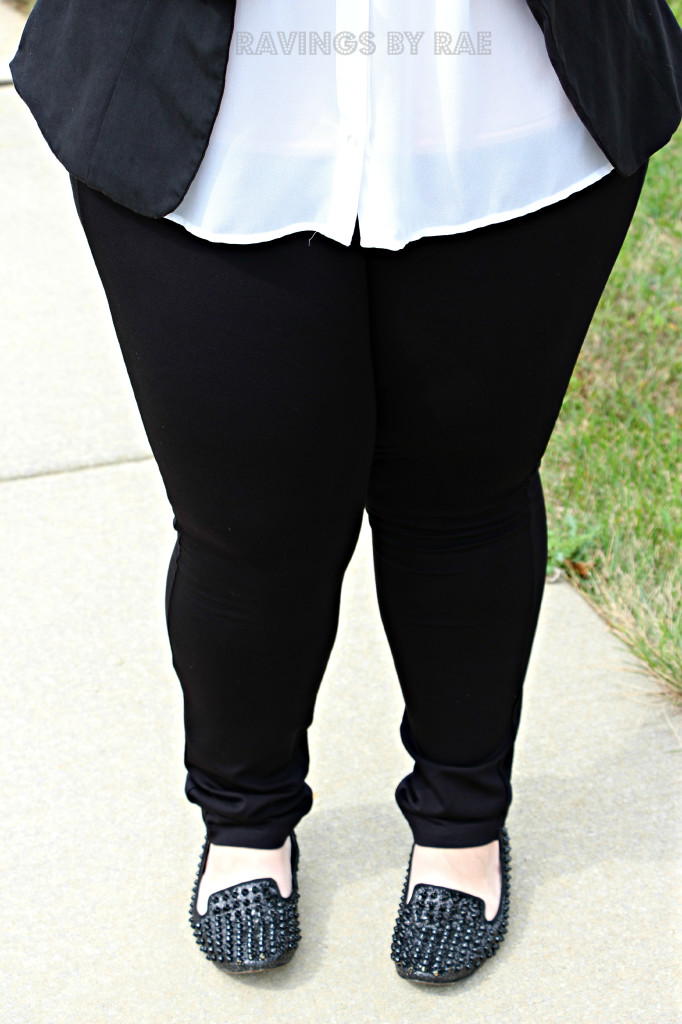 These new ponte pants from Torrid are giving me LIFE! Omg. The fit is beyond amazing. They stay fitted, comfortable, and gorgeous all effing day long. LOVE them. Love love love them. ❤
If you plan on ordering these bad boys online, I HIGHLY suggest you go down a size. I promise you'll be glad you did… especially if you have a shape that is anything like mine.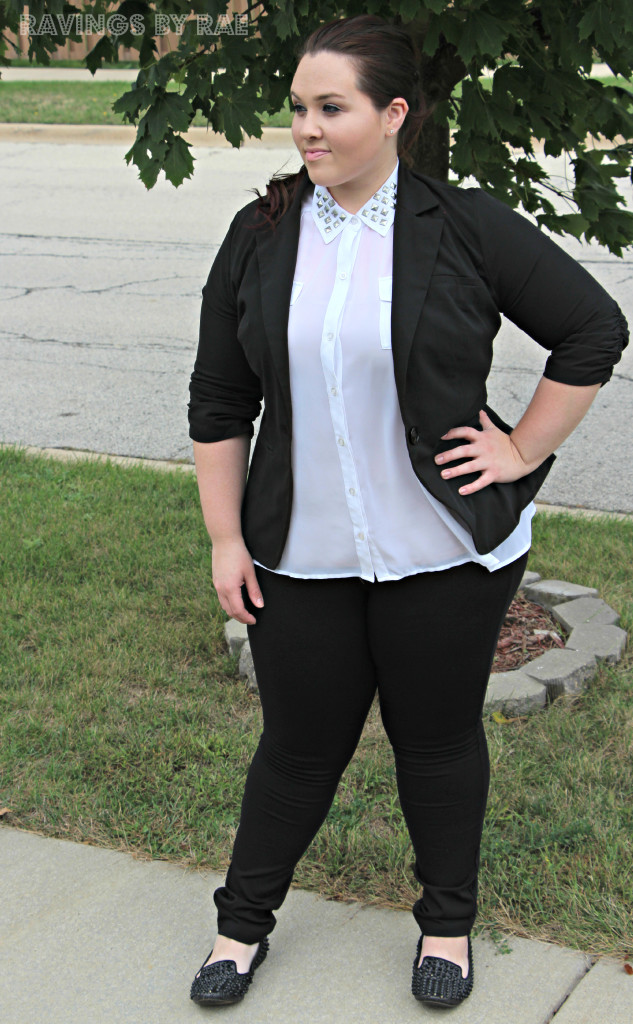 I couldn't decide if I wanted my hair up and slicked back, or down and all over the place. I also couldn't decide if I wanted the blazer buttoned or unbuttoned. My photog for the day suggested I leave it unbuttoned. However, I don't like to lose my waist in flowy tops.. what do you think?
Guess what… I've been shopping like a mad woman. And I have some BANGERS
coming at you in the next couple of weeks. Are you excited? I know I am.

What I'm Wearing
Blouse//Torrid
Pants//Torrid
Blazer//Torrid
Shoes//Steve Madden