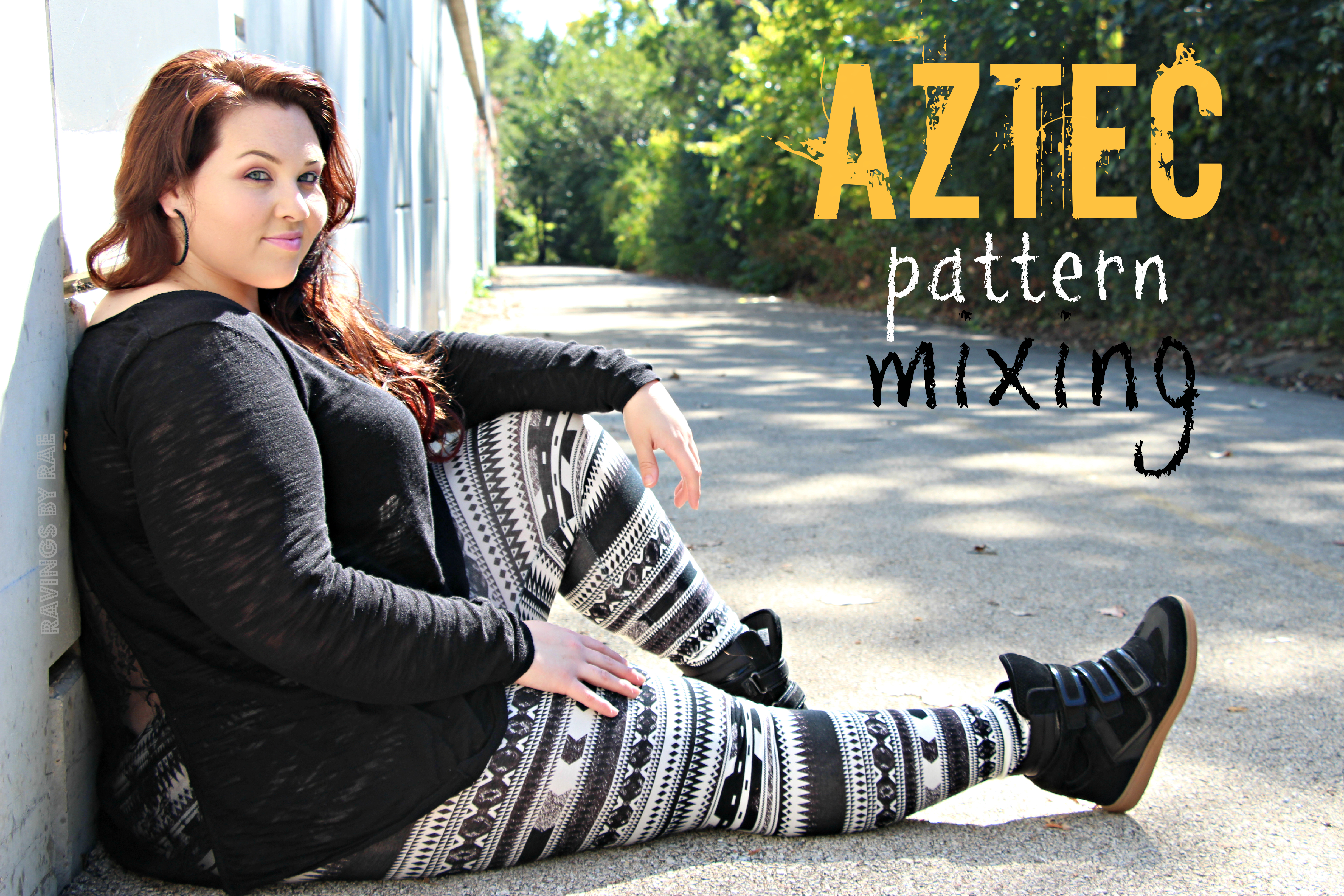 Plus Size OOTD: Aztec Pattern Mixing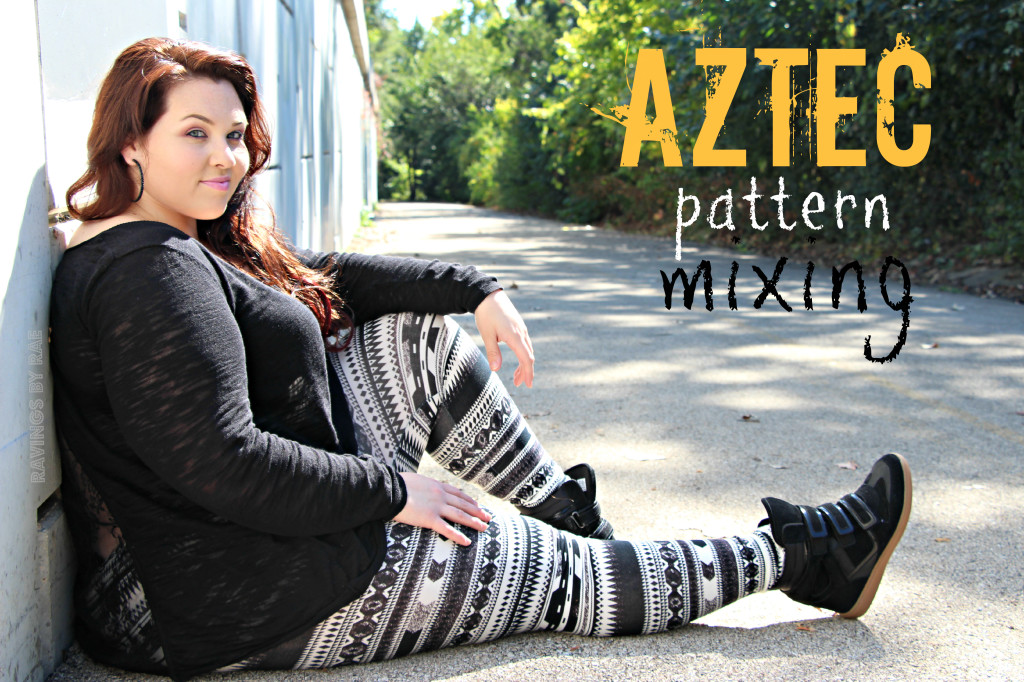 I usually shy away from bold patterns. But that's stupid. So, the other day I was at Target and spotted these black and white aztec leggings and couldn't help but buy them. The material is insanely comfortable and they were on sale for like $10 so I really had no choice, they needed to come home with me. Seriously.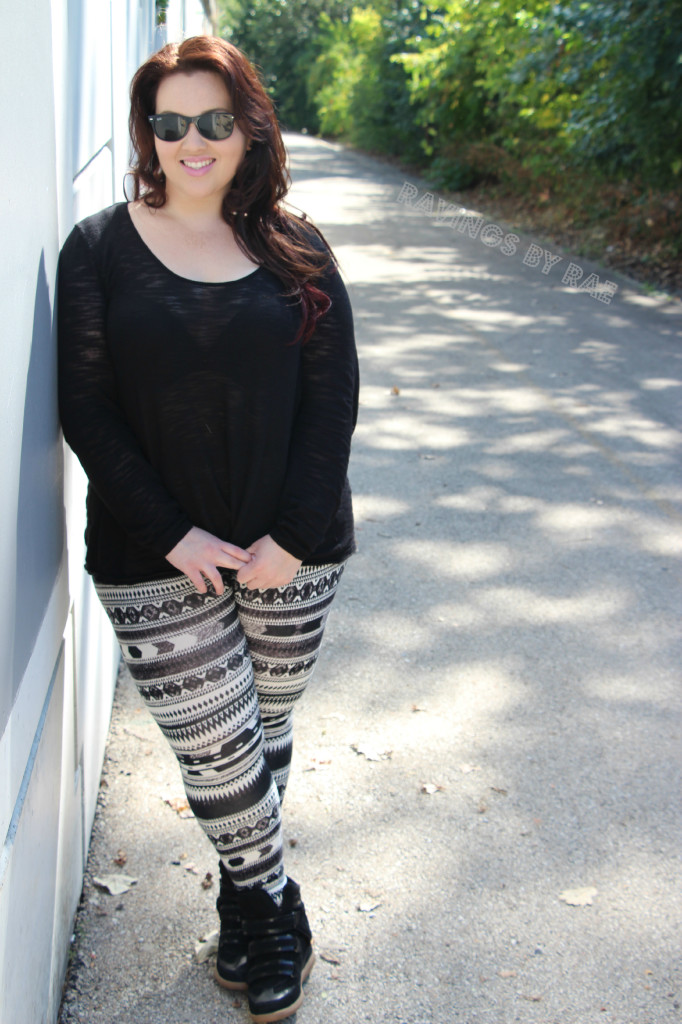 I wasn't exactly sure what I would pair them with, but I knew I would be wearing my sneaker wedges. I got these from Aldo earlier this year and I dig the hell out of them.
After rummaging through my closet I remembered this little baby that I bought from Torrid about a week ago. It's a super thin, burn out sweater, with a long panel of lace down the back. Super effing cute.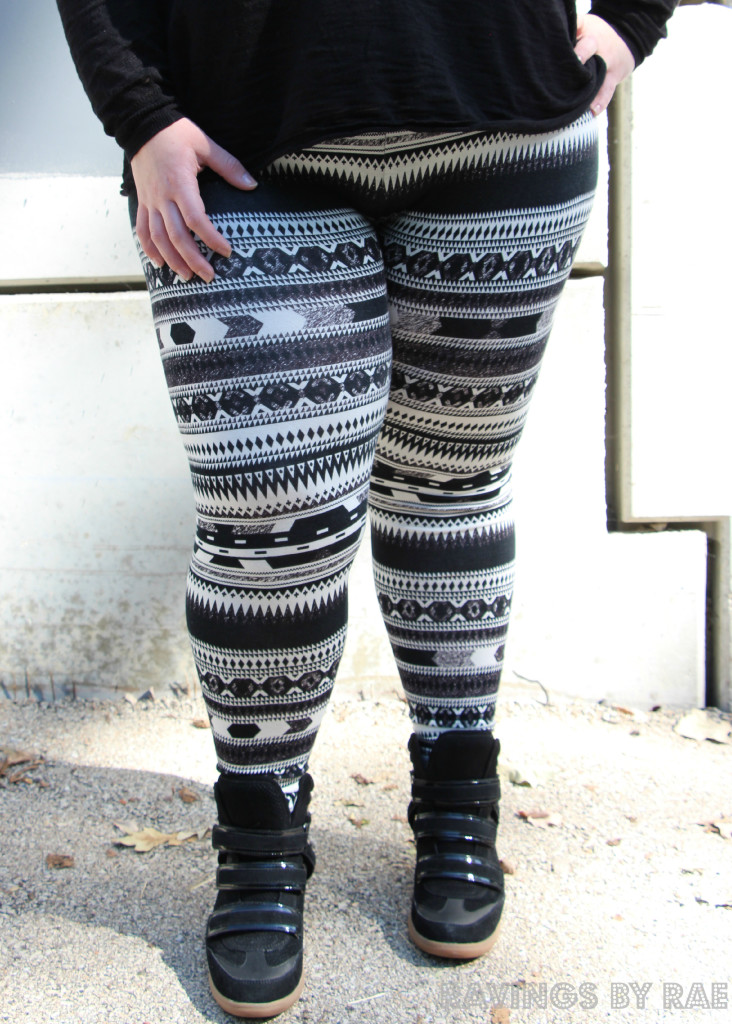 "Them yams" haha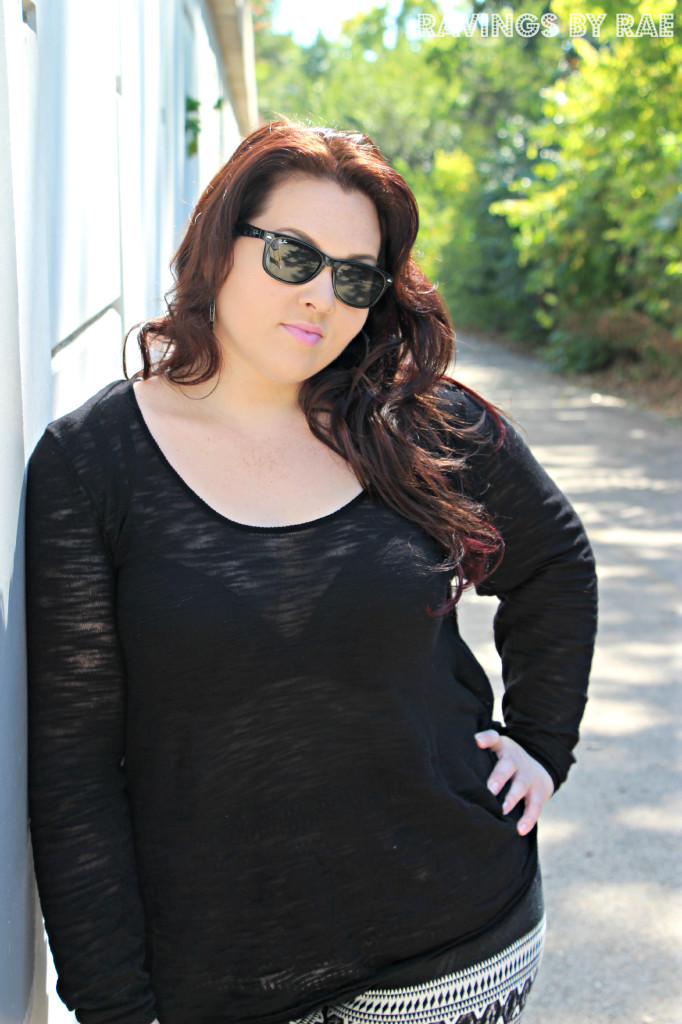 The top is pretty see through. Generally, I would wear a plan black undershirt with it but I wasn't feeling that.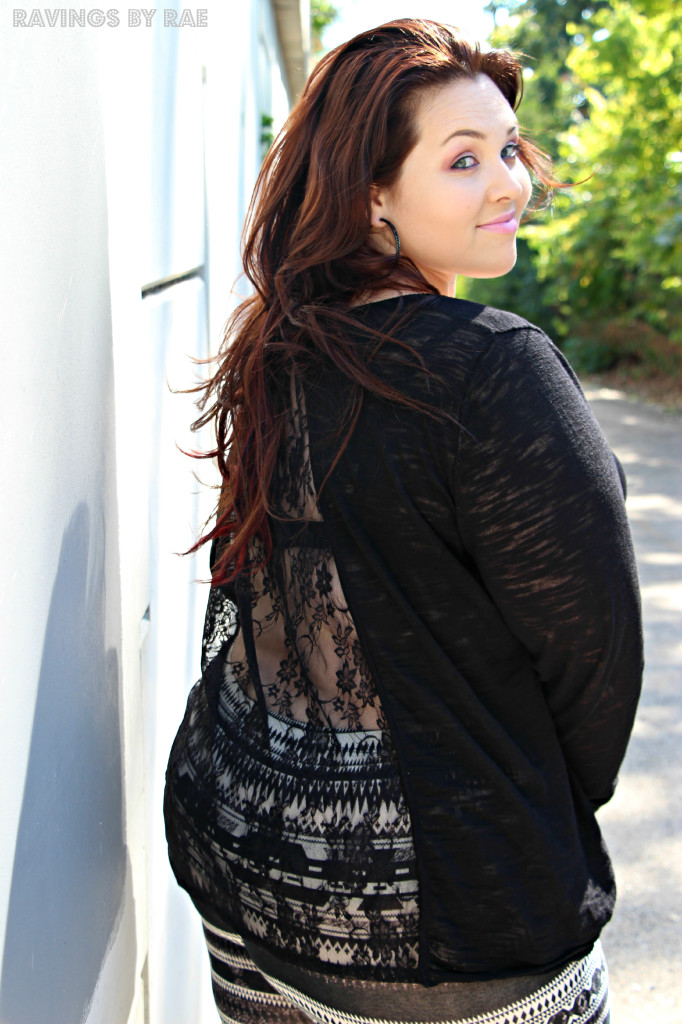 I've never really thought to mix up patterns but I liked how the lace looked over the leggings.
And if I likes it, I wears it.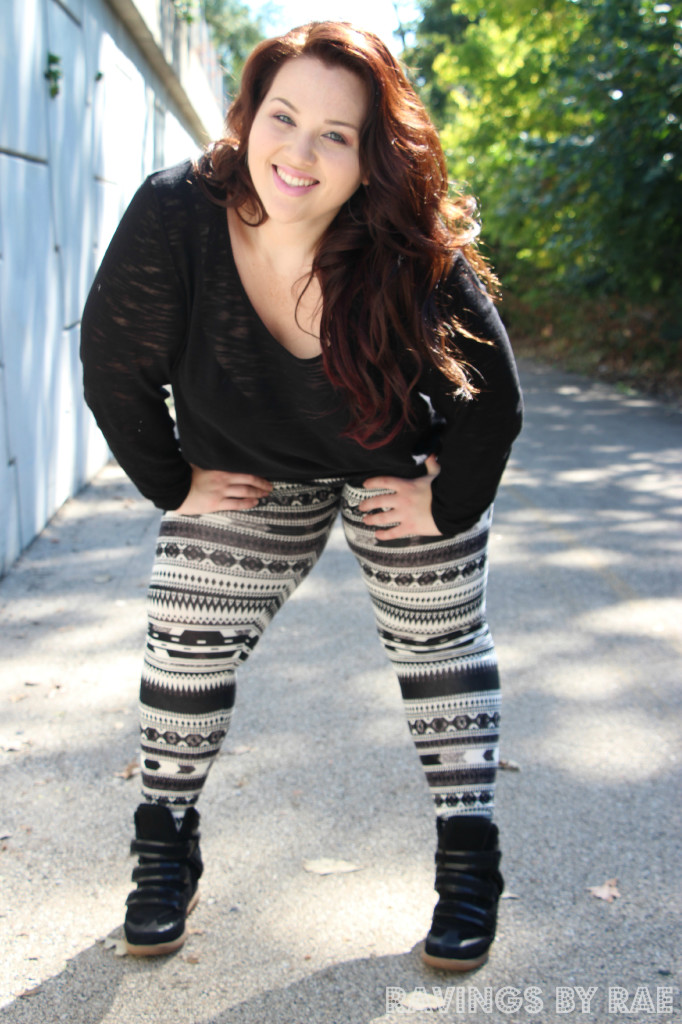 Have a great day, hunnies!
What I'm Wearing
Leggings//Target (Similar Pair)
Top//Torrid
Shoes//Aldo
Earrings//Torrid
*Photography by Da'Vi McKay