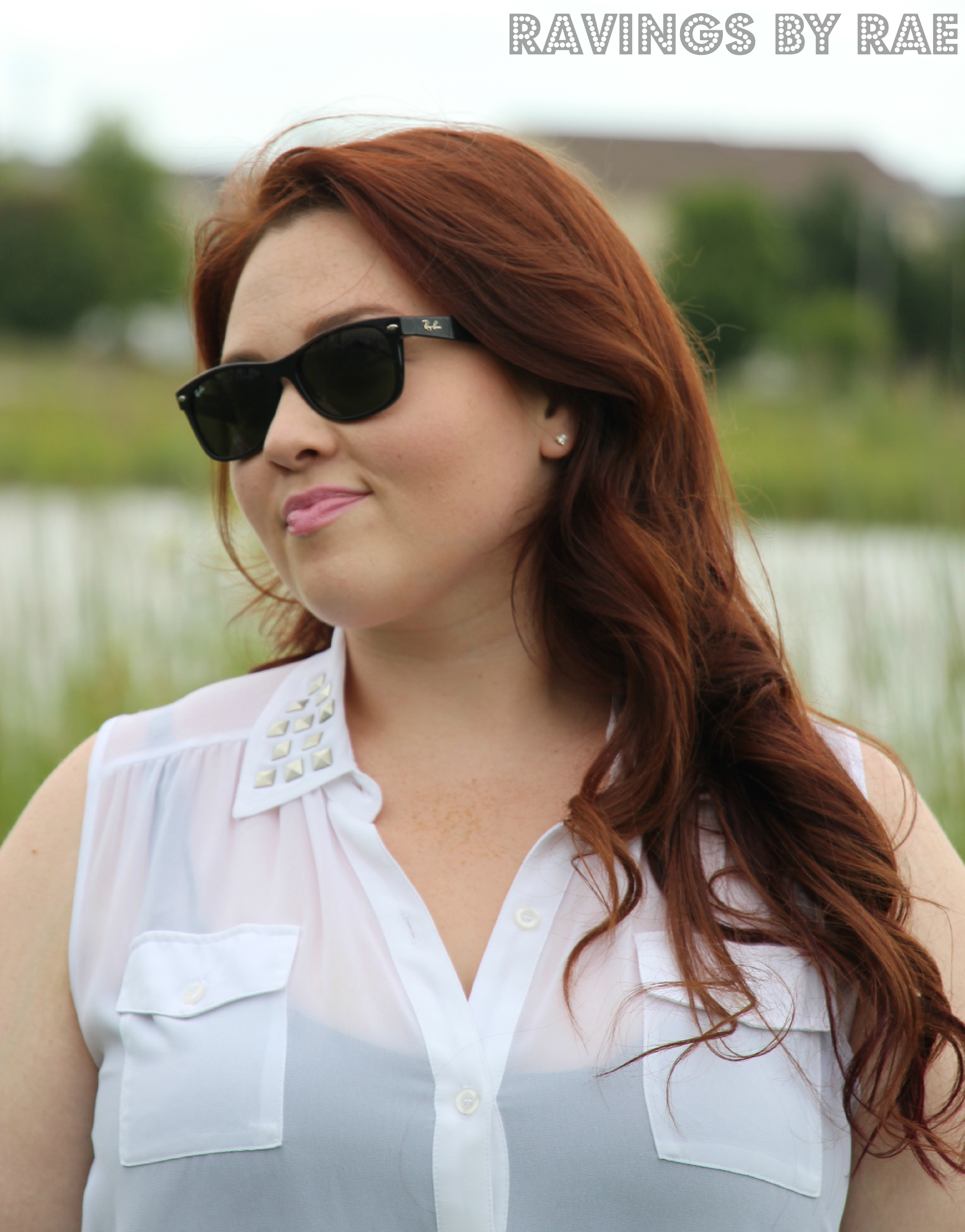 Plus Size OOTD: Rhinestone Collar and Red Skinny Jeans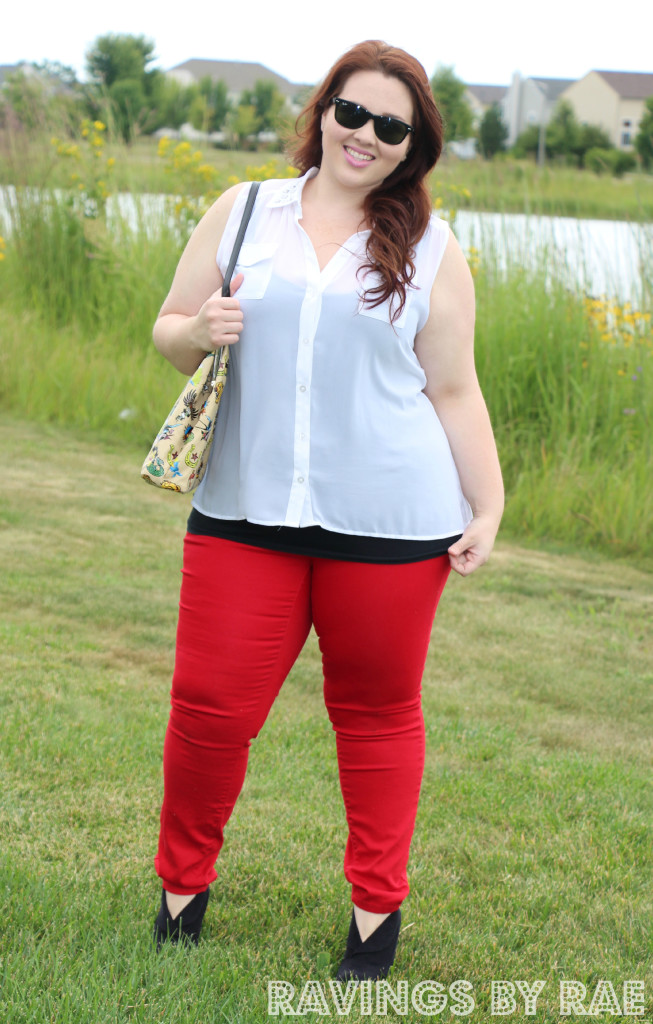 I was feeling a little feisty this weekend and decided colored skinny jeans were a must. I didn't have any grandiose plans for my day but hey, a button up shirt with a rhinestone collar is perfect for breakfast at Ihop with my little man. I've only owned two pairs of colored skinnies in my lifetime and they were both red. Coincidence? Perhaps.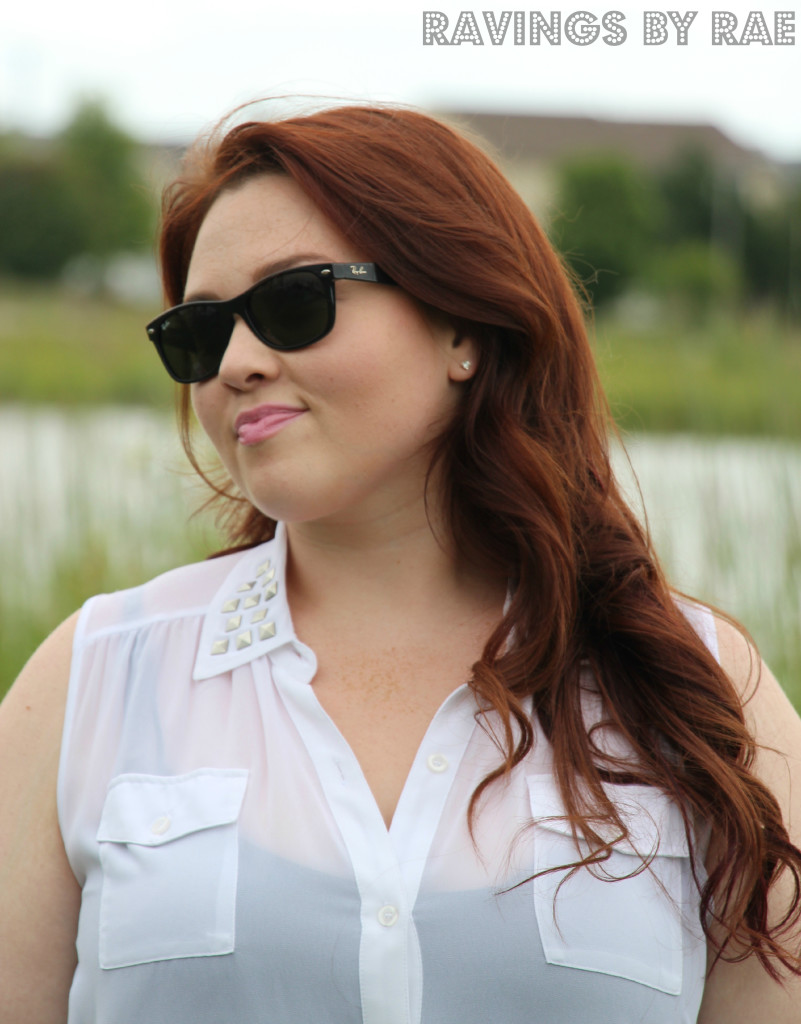 I love this shirt. I'm usually a self-conscious nut about having my upper arms exposed but you know what? Screw it. Sleeves don't make my arms any slimmer. And this shirt is freaking gorgeous. I also have a pale pink version of this shirt, except instead of studs it has a lace back. Gorgeous. ♥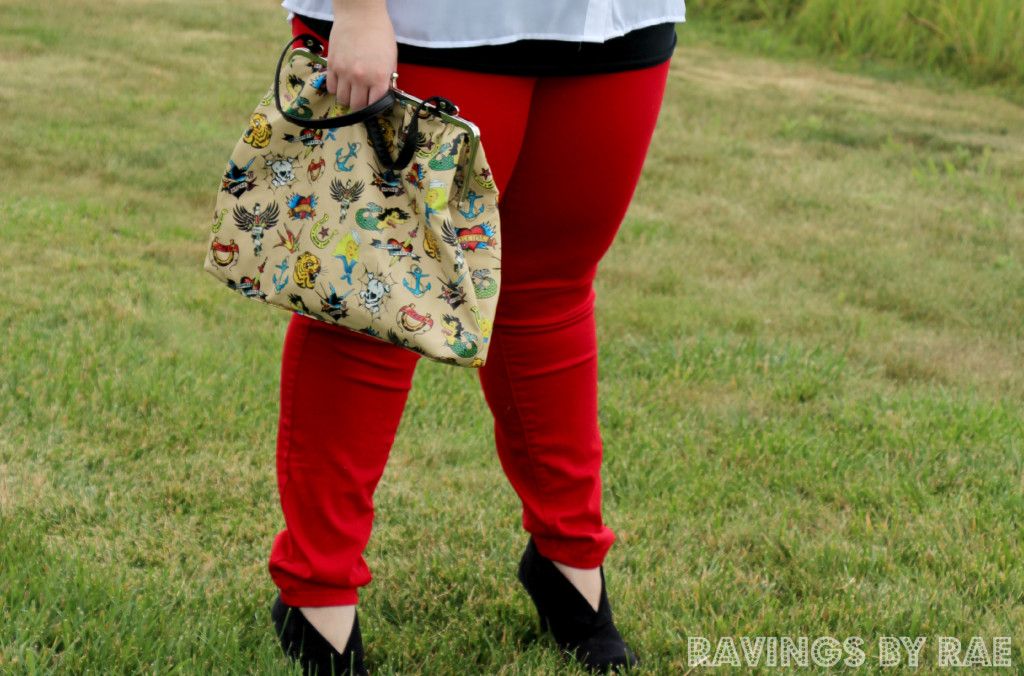 I bought this tattoo handbag when I worked at Torrid years and years and years ago. I almost gave it away last month when I found it in a forgotten storage bin… but then I fell in love all over again. I always got a ton of compliments on it. It's different and a perfect addition to this outfit.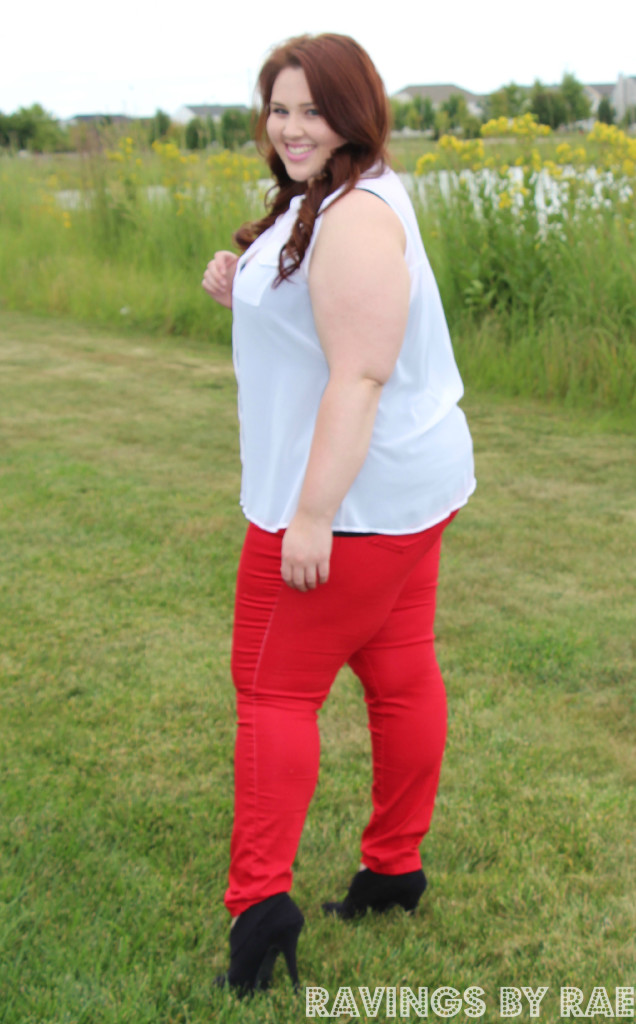 Boom baby.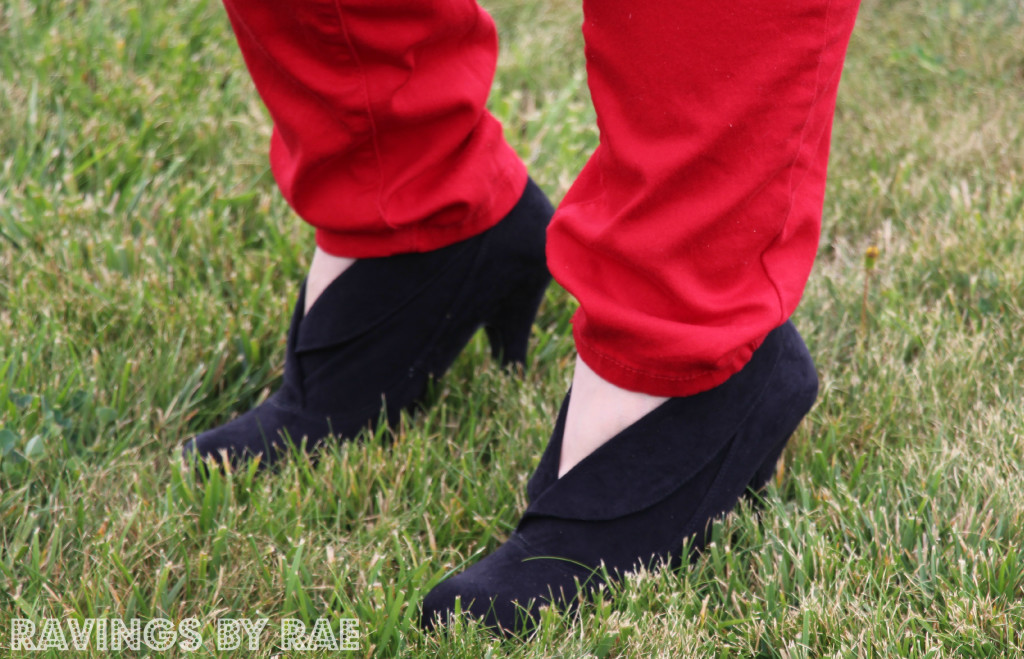 Black suede booties.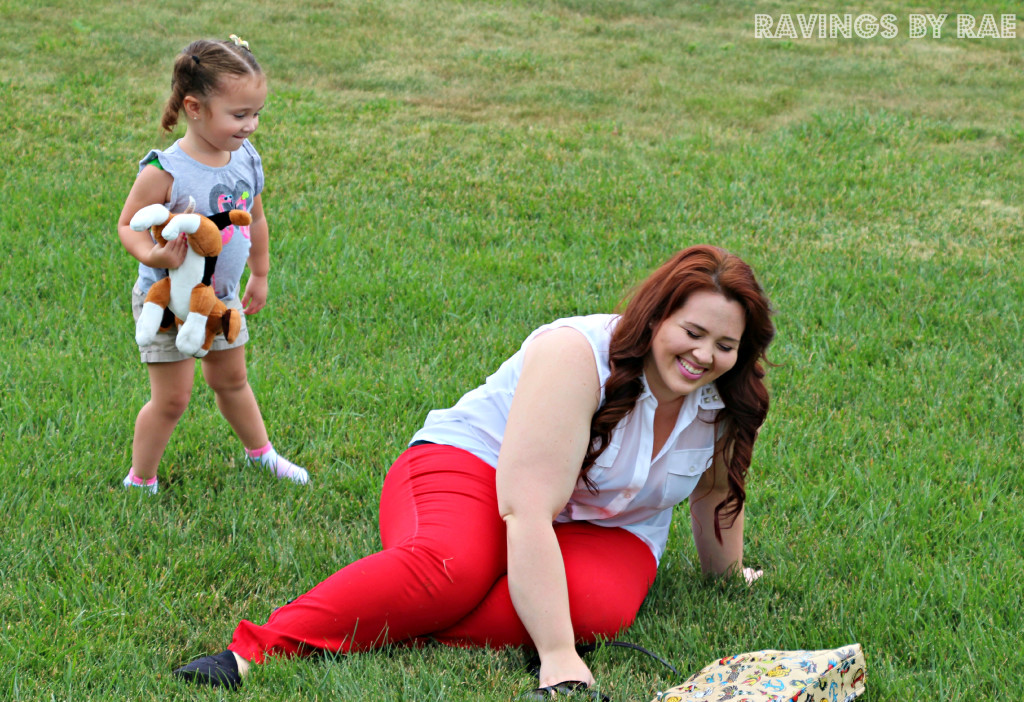 CAUTION: Do not walk down a hill of grass in these shoes and expect to remain standing. You will bust your booty, like I did. 😉
What I'm Wearing
Top//Torrid
Undershirt//Old Navy
Skinny Jeans//Forever 21+
Heels//Target
Bag//Torrid (forever ago)