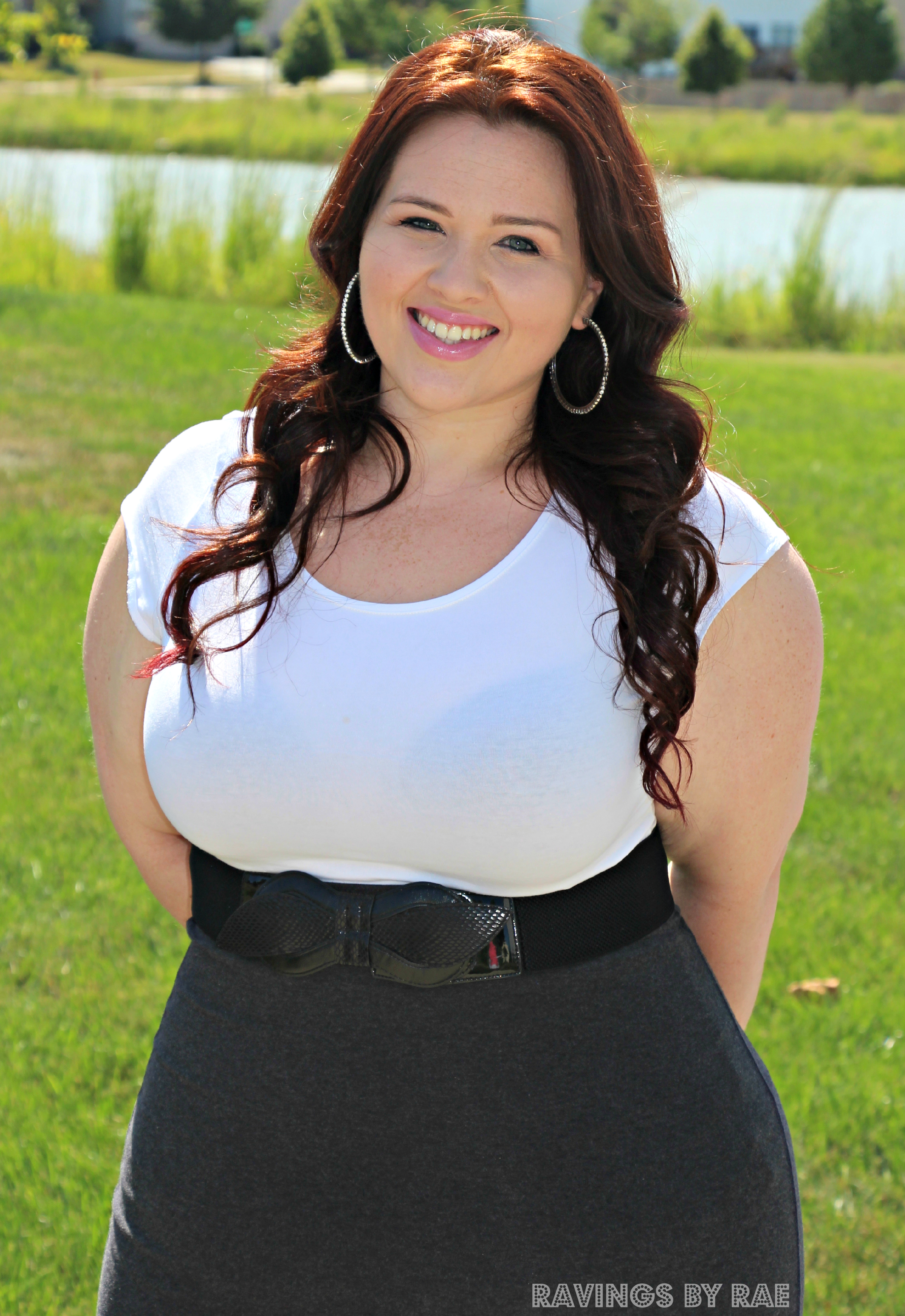 Plus Size OOTD: Killer Curves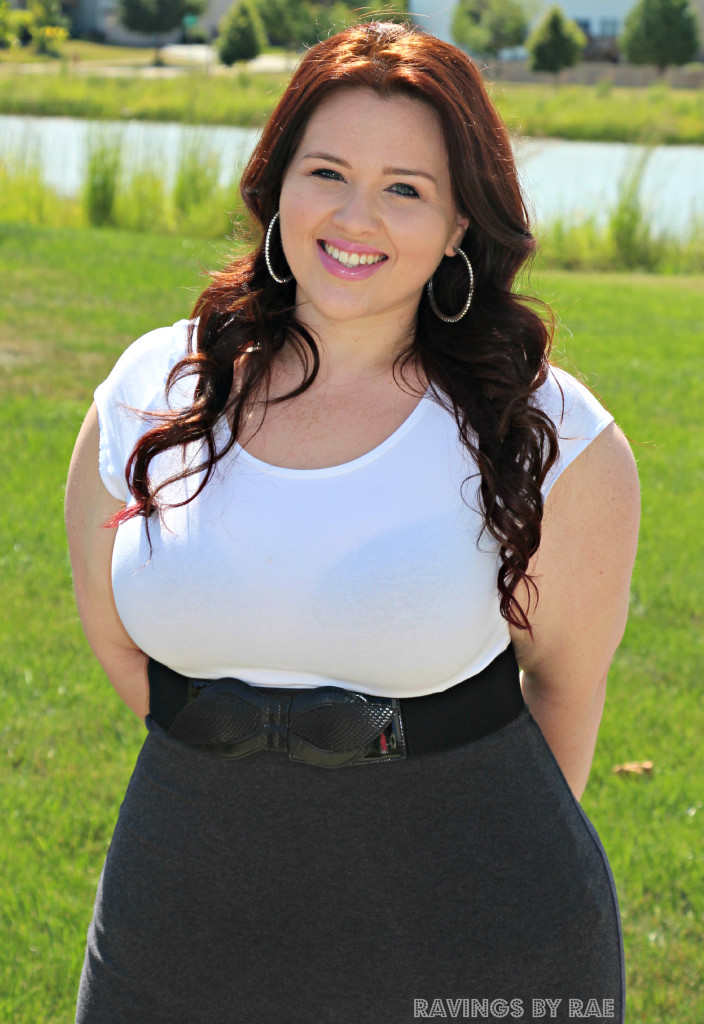 We all have days where we aren't feeling all that great about our bodies. Sometimes we hate them. These days are more frequent than I'd really care to admit.  Changing my eating habits is an ongoing struggle that I will be doing for the rest of my life, I'm sure. But instead of waiting around until I feel like I'm at an acceptable weight… I rock the hell out of whatever size I am when I wake up in the morning. And you should too.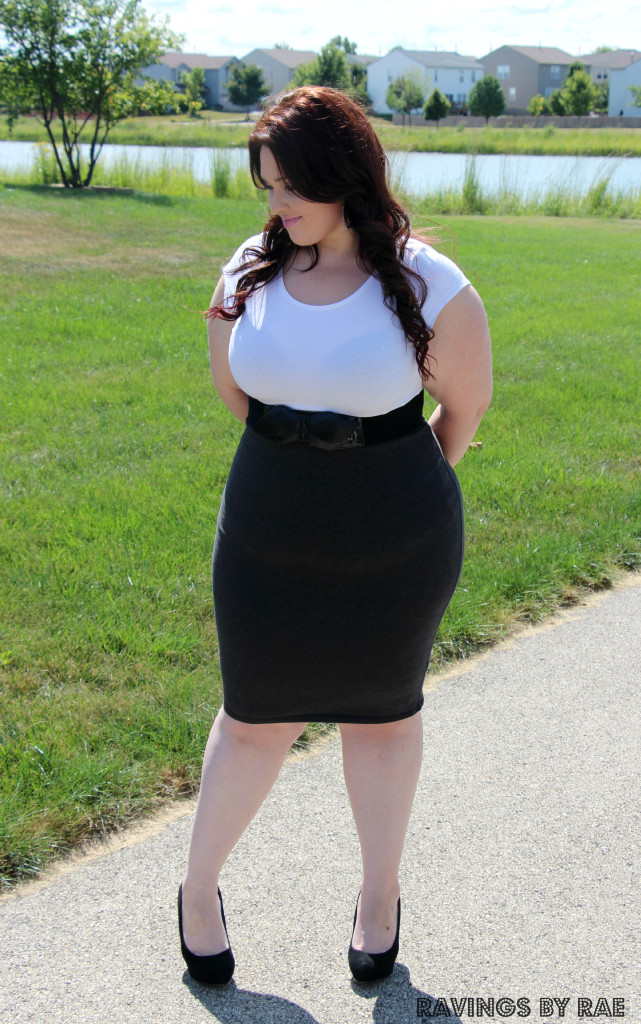 On this particular morning, I decided to shove all of this into a super duper form fitting pair of Spanx. I did it in front of a mirror and I cannot explain the horror I saw while I maneuvered the second skin over my giant thighs and squishy belly. It looked like I was shoving all the raw dough of Pillsbury biscuits into the ready to burst can.
It wasn't a pretty sight.
But once they were up… guuuuurl. There was no stopping me then. If you don't have an amazing pair of Spanx, get some. ASAP. They will change your life. No woman should have to walk the face of the Earth without some Spanx sucking all her insecurities in and hiding them until she releases them at the end of the day.. in the privacy of her own non-judgmental bedroom.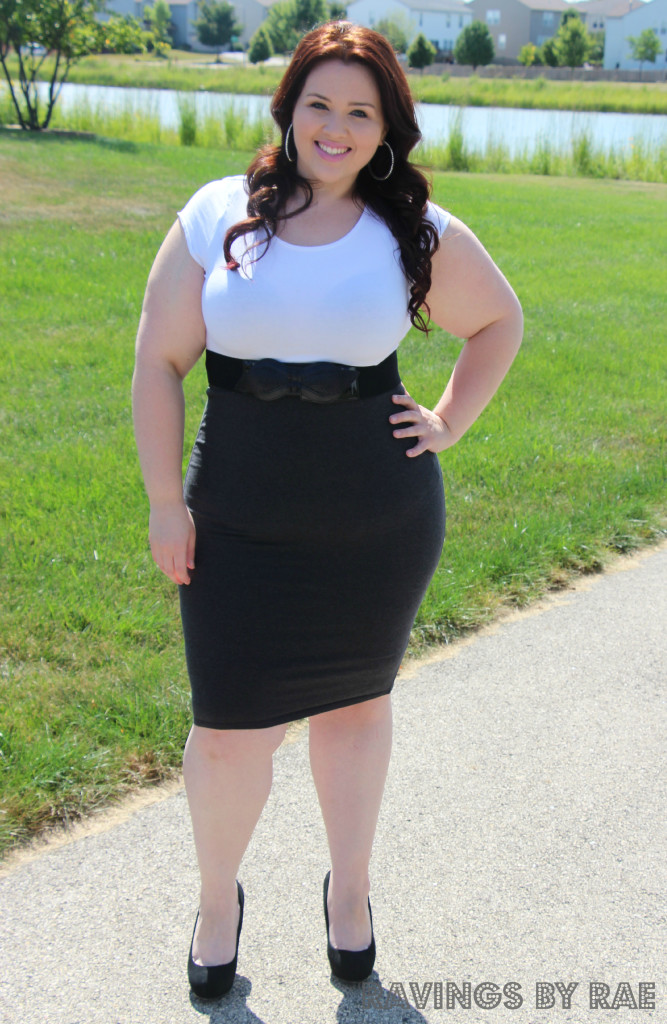 On this particular day, I decided I would continue the loving my arms trend and let them hang out for the world to see.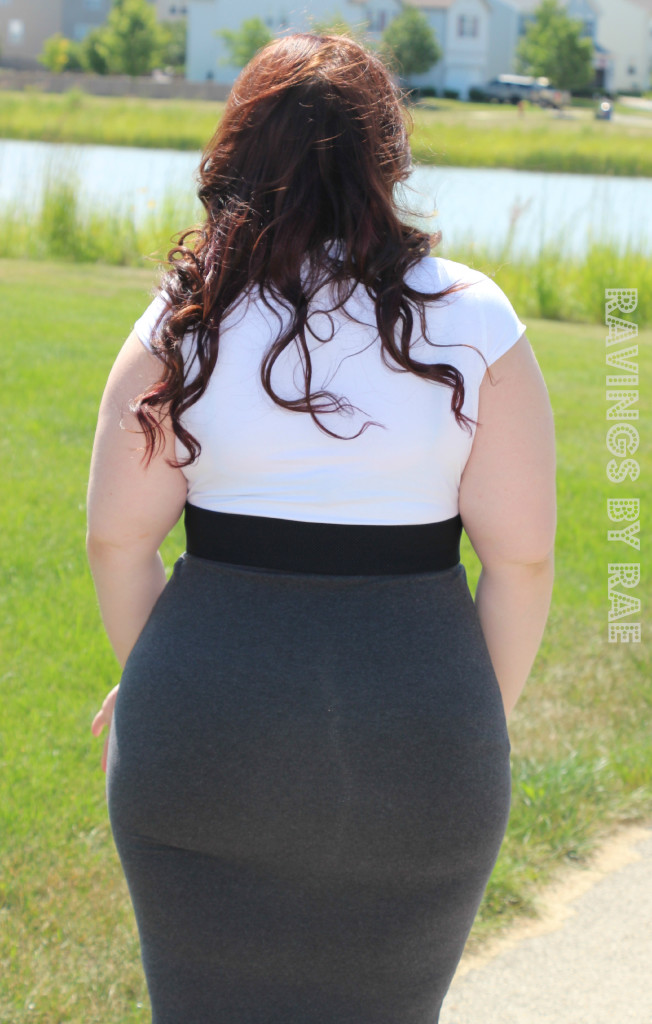 Most days, I hate my thighs. They are HUGE. They are jiggly. My knees do this weird concave thing. My whole body widened by a few inches when I had my kids (back-to-back). My butt could stand to be a little rounder and not so wide and… weird.
And you know what else… the whole package, fat thighs, gross knees, wide butt, fluffy belly… it doesn't look bad.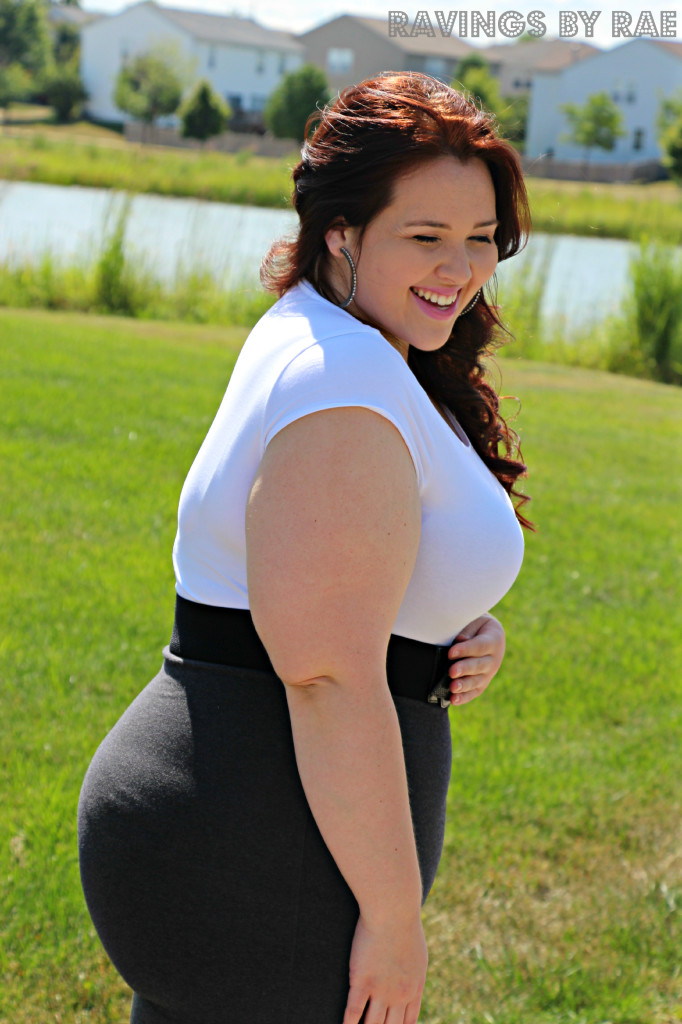 In fact, it looks damn good. And sometimes I need days like this. Days where I can laugh and be happy and not give a damn that I'm far from my idea of perfection. I'm far from happy with my body. But I accept and I move on with a smile and my Spanx.
For any of your struggling with your own self-love… might I recommend you watch my "I'm Fat #ThisIsMe" video. You won't be disappointed. (It's also right there on my left side bar).
What I'm Wearing
Top//HM
Skirt//Old Navy
Belt//Lane Bryant
Heels//Steve Madden
(from 6pm.com)
Earrings//Torrid
Slim Cognito//Spanx