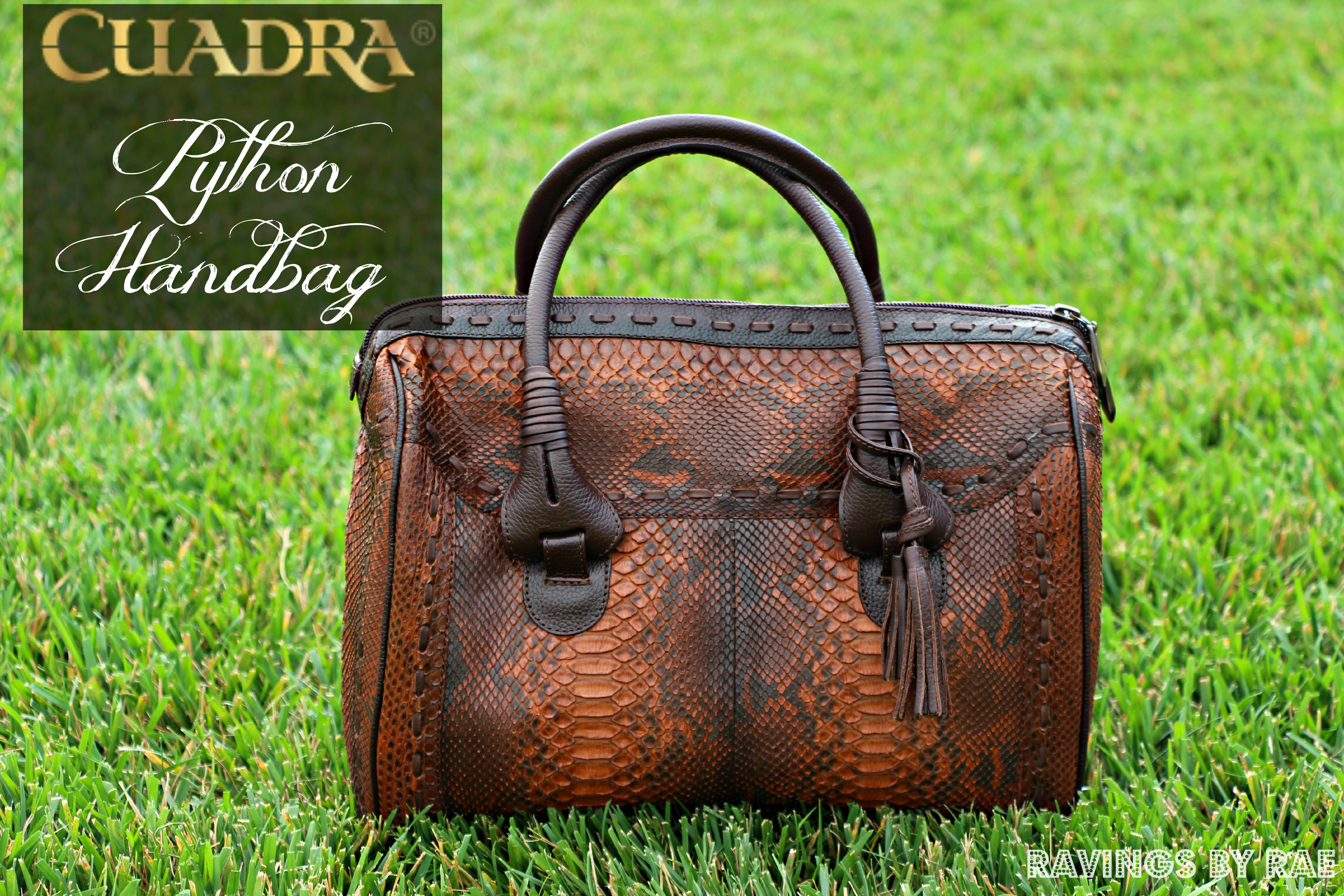 Python Hand Bag from CUADRA + OOTD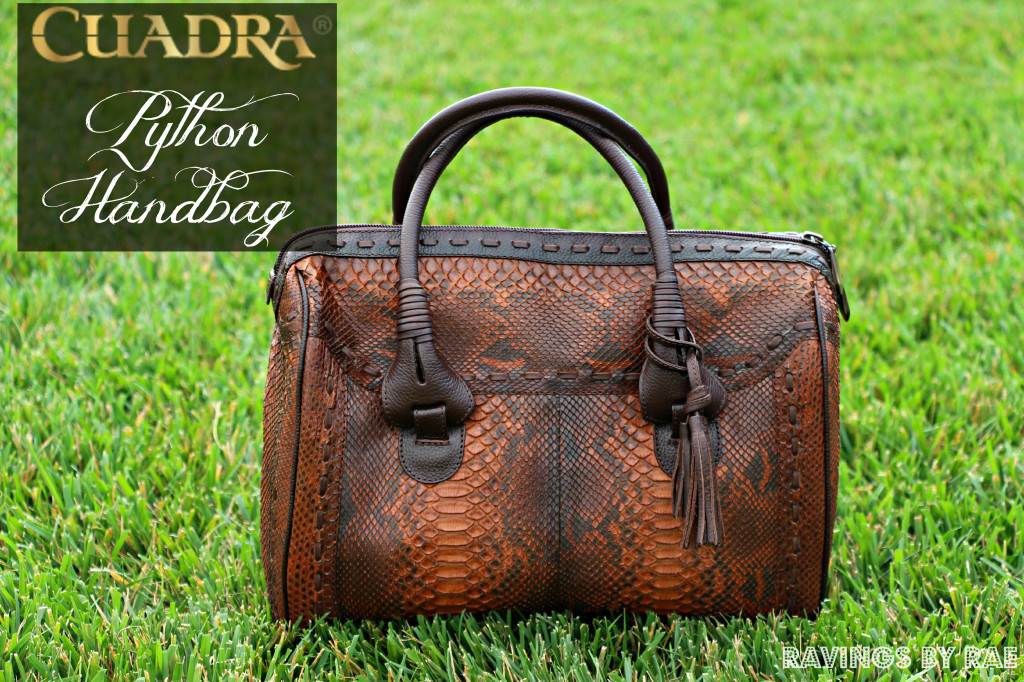 A few weeks ago, I headed to Chicago for the Windy City Soiree and spent the night tweeting, talking, and touring the ever beautiful Water Tower Place. It was my first time there and it blew my mind. It's not your typical shopping mall, but more on that another day. While browsing the mall, I wandered into a store called CUADRA.
What is CUADRA? It's the number one company that manufactures exotic leather goods in Mexico. The Mexican Luxury brand has presence in over 20 countries on 5 continents. And, it's amazing. The vibe when you step foot into the store is a stark difference from the rest of the mall.The walls are lined with high quality, uniquely designed bags, shoes, and tons of other leather accessories. One wall is literally made out of leather. I couldn't help but run my hands across it.
Have I ever mentioned that I'm half Mexican? Yeah, that's right. It may not look like it but my dad is a full-blooded Mexican from Guadalajara, Jalisco. I spent a lot time there when I was younger and walking into CUADRA definitely brought on some nostalgic feelings.
CUADRA happened to be having a raffle the day I visited. And guess what…
I won. 😉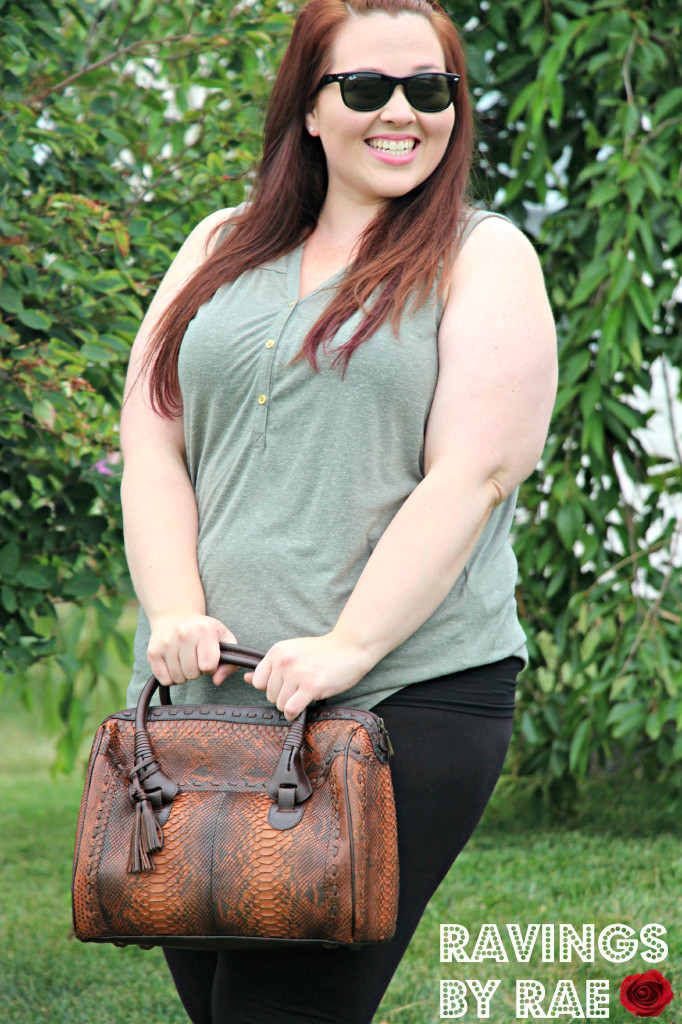 I won a hand-stitched genuine python hand bag. And it's freaking gorgeous. It's obviously the highlight of this OOTD. I've never had a bag anywhere near this quality. I've had my share of hand bags and a few have been designer… but none of them compare to this bad boy.
I hung it in my closet when I went out of town and it made my entire closet smell like high quality leather. It. Was. Awesome. My product wish list at CUADRA is epically long. Their shoes, bags, briefcases, and jackets are drool worthy. If only my budget would allow for me to fill my closet with one of everything from CUADRA. If you want a feel for the pricing… the bag pictured will run you $866 before taxes.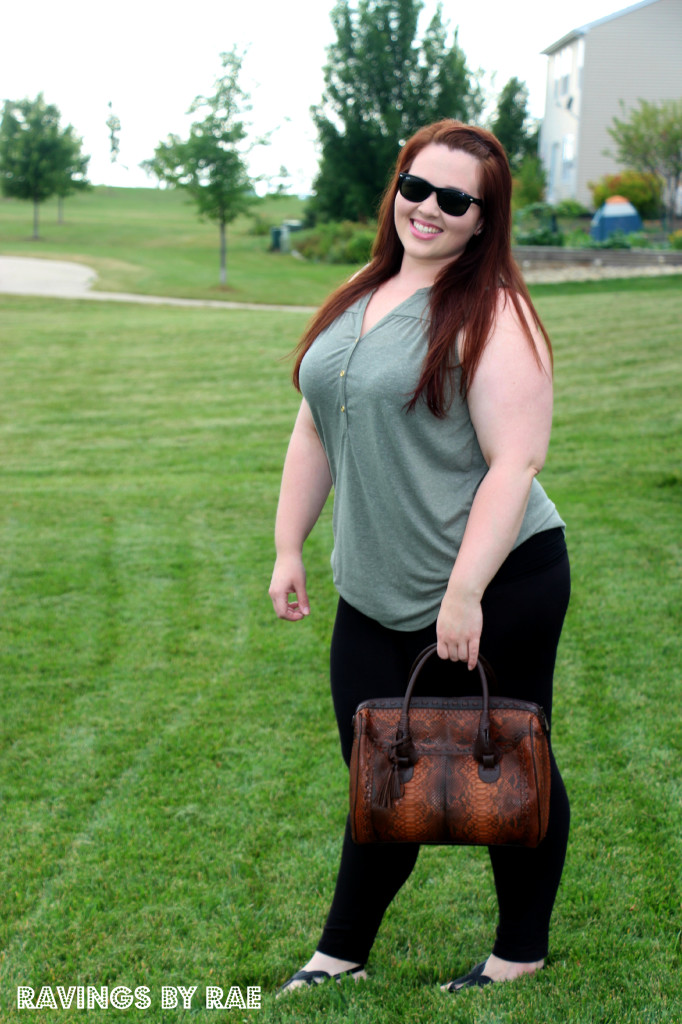 I would definitely say it's worth the money. The entire store screams sophistication. My bag is made of genuine python and they also have products made of things like ostrich, stingray, elephant, and crocodile.
Exotic. Sexy. And seriously sophisticated.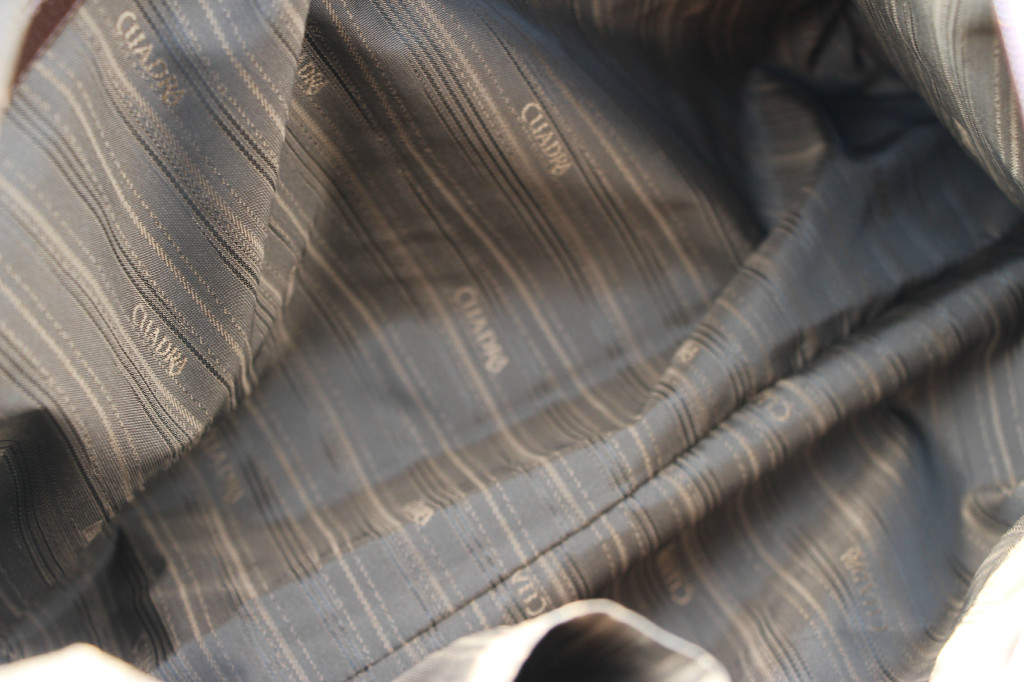 Interior.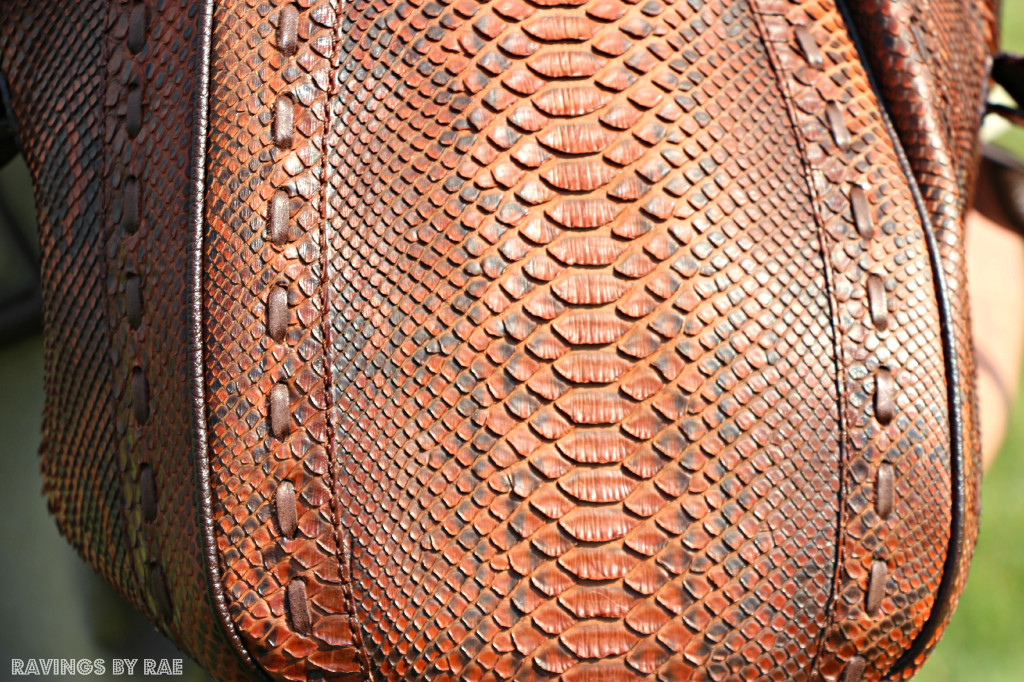 And the gorgeous exterior.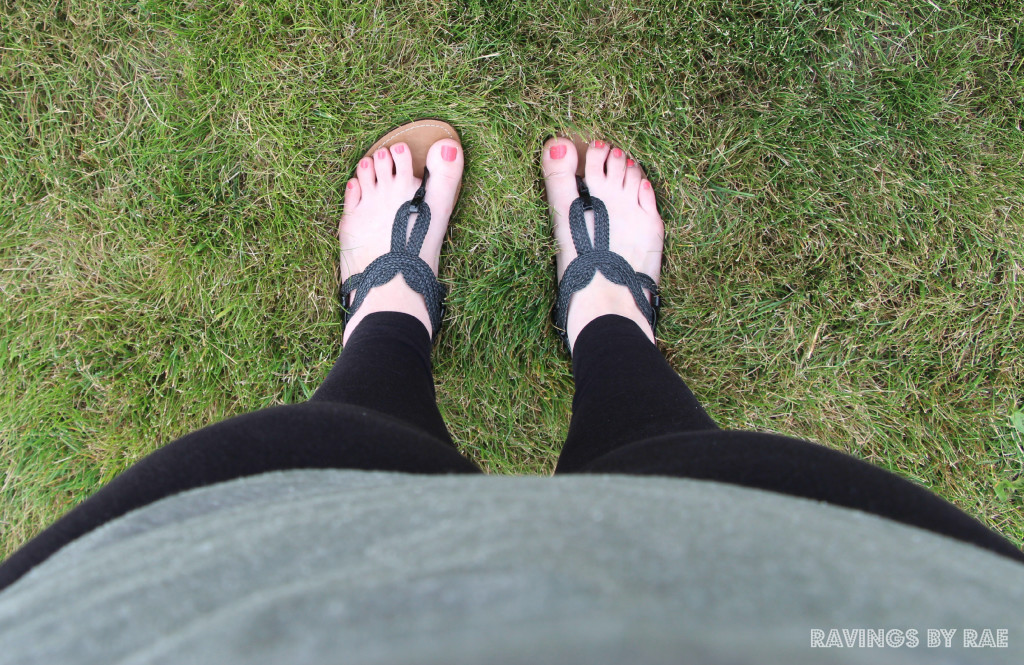 What I Wore:
Black Leggings from H&M
Green Button-Up Tank from H&M
Black Leather Sandals from Target
Ray-Bans