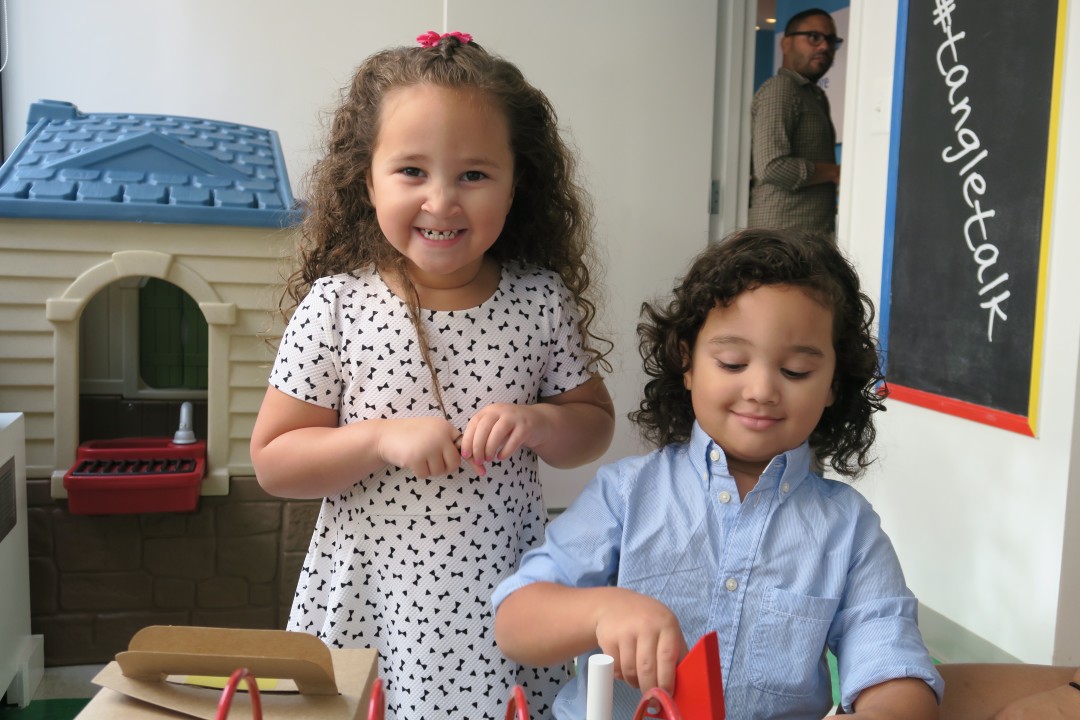 Back To School #TangleTalk Event in NYC!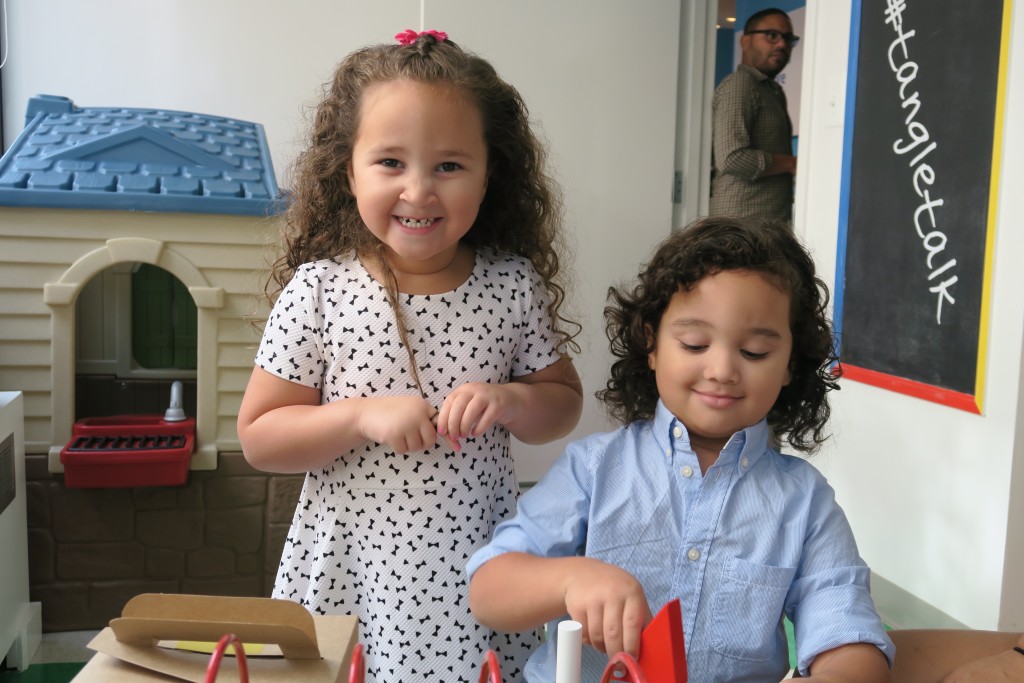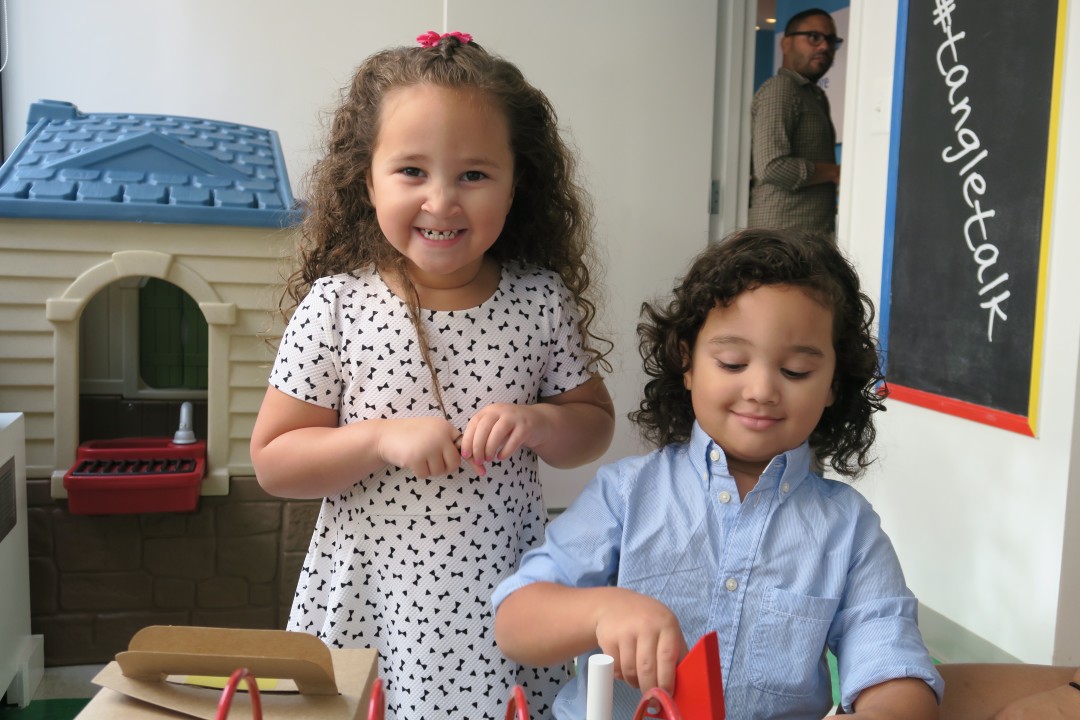 About two weeks ago, we all headed to NYC to attend the Johnson's No More Tangles Back To School event at the Milk & Cookies Salon. My best friend, Ashley, joined us on the trip to help keep me sane while traveling with the kids. She also helped film our VLOG from the trip and #TangleTalk event, which you can check out on my YouTube Channel!
So, big news, I just signed the kids up for pre-school. AHHHH! I'm not sure how the first day will go, tears all around probably, but I'm so excited! I have a real reason to get excited about back to school time, now! Having the kids in school means that our daily schedule will be seriously changing. Having the kids up, dressed, fed, and having their hair combed by 8:30 is going to be a challenge for us, but I'm so ready.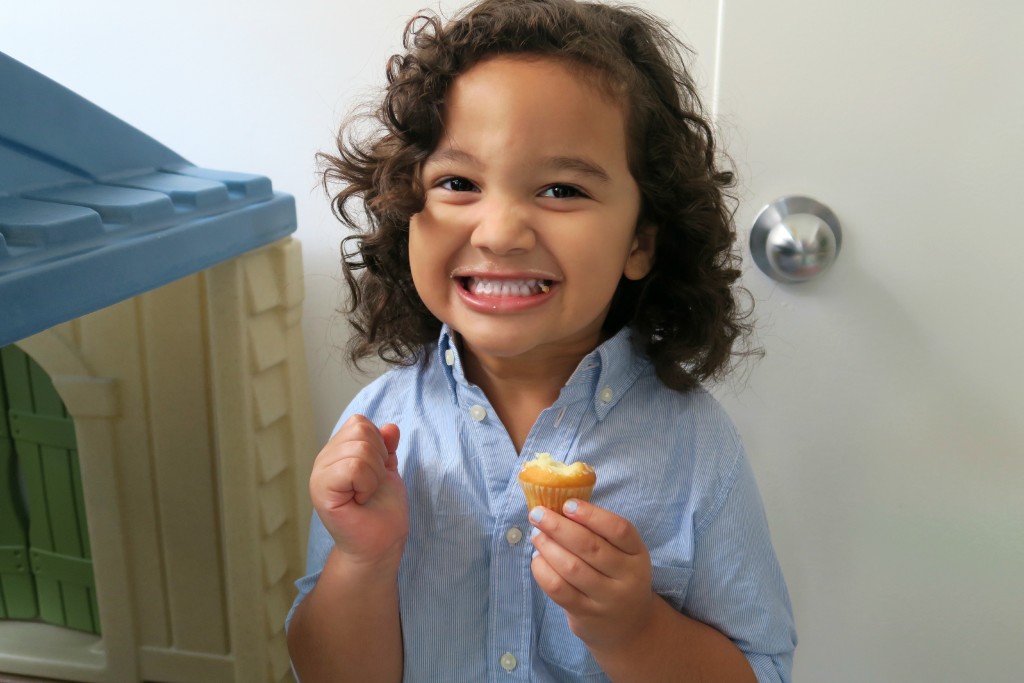 The kids had a great time at the event while they got their hair done, sang karaoke, played in the photobooth, and ate a few cupcakes. If you've been following my blog or channel you know that I use Johnson's No More Tangles products to tame the kids' curls. Jaden's hair has been so much more manageable since trimming a few inches this summer. Nahla's is SO LONG but luckily, with enough detangling spray, she let's me properly style it every morning, without a fight.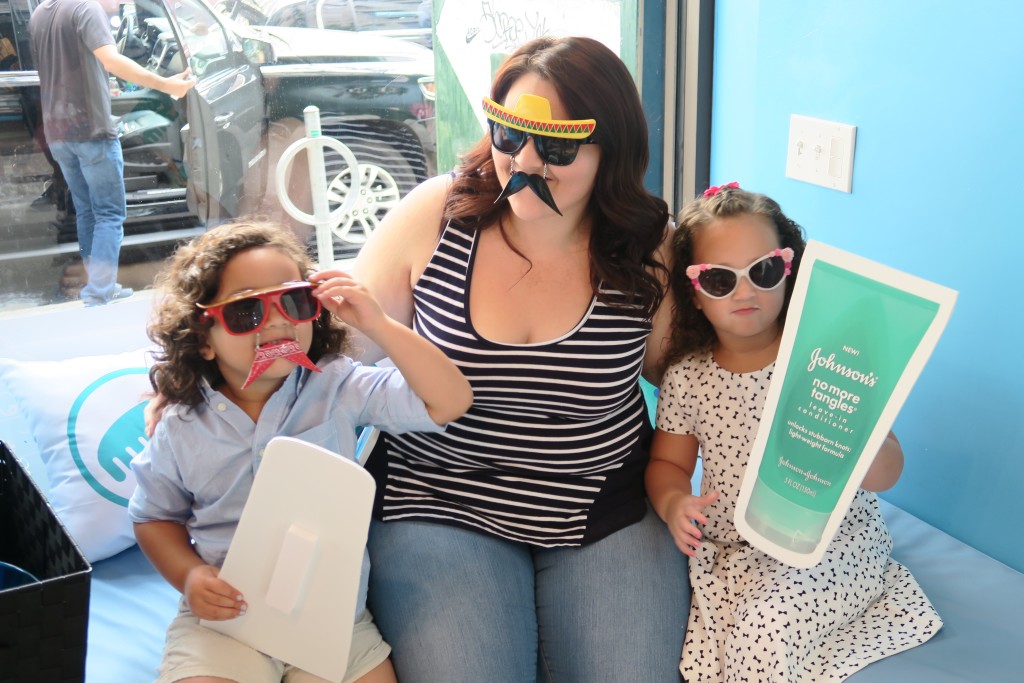 Now that the kids are going to be in school, a quick and easy hair care routine is extra important. My kids are always on the go, and wake up with more energy than I can handle. The Johnson's No More Tangles products really simplify our getting-ready routine. I love giving them different styles and letting them pick out new looks for their hair, and with enough detangling spray, I can make their wildest hair dreams come true! Nahla usually chooses some sort of princess style, like this one. Jaden is usually more simple and complements his curls with a super hero sweat band.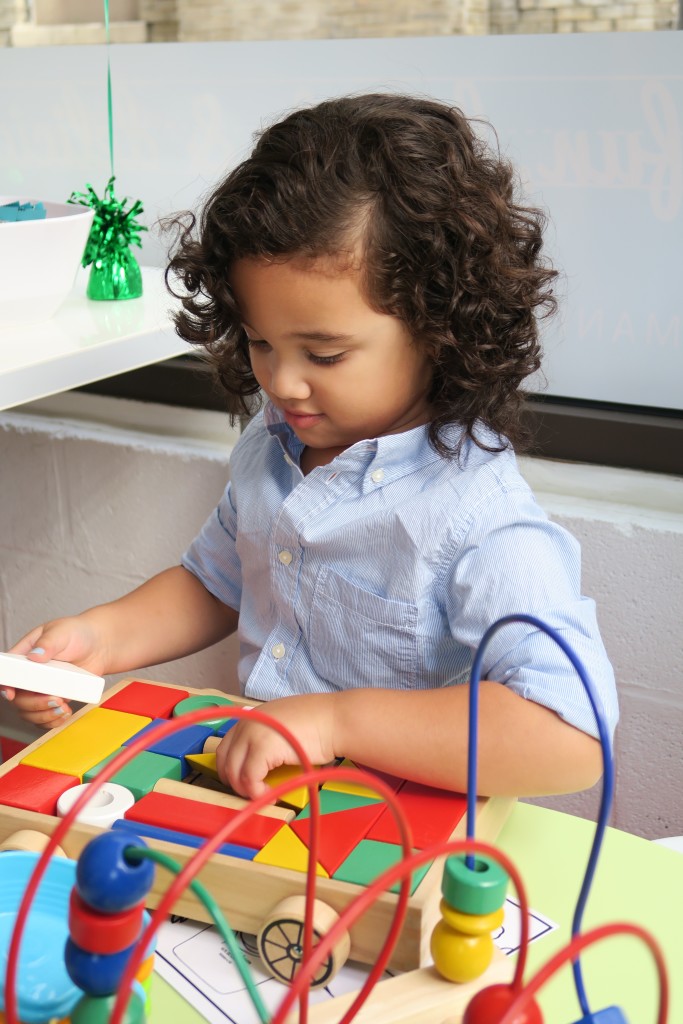 Their usual hair care routine looks a little something like this…
Step 1: I wash with the Johnson's Baby Shampoo & Conditioner for Thick and Curly Hair
Step 2: I work through their hair with the No More Tangles Leave-In Conditioner
Step 3: I spray their hair in the No More Tangles Detangling Spray… as much or as little as needed.
If they choose a special style, I'll usually work a little gel or lightweight mousse in to keep the flyaways at bay.
The #TangleTalk event was a lot of fun, and I even got to chat with celebrity hair stylist Josué Perez about the best ways to manage the kid's hair when I'm pressed for time. It was nice to spend some time in NYC with my family before we end out the summer and head into the school year. Can you believe they are going to school?! I'm not really ready to not have them at home all day… but don't tell them I said that 😉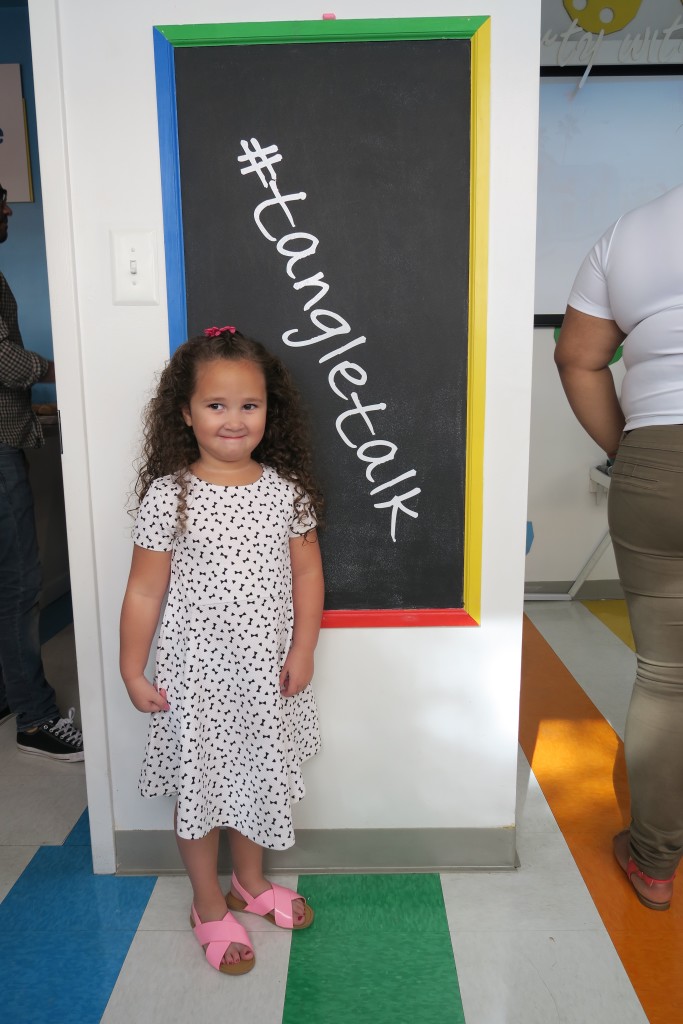 Watch Our Family VLOG Below!
Huge thank you to Johnson's for partnering with me in making our trip to NYC possible and showing us a great time!