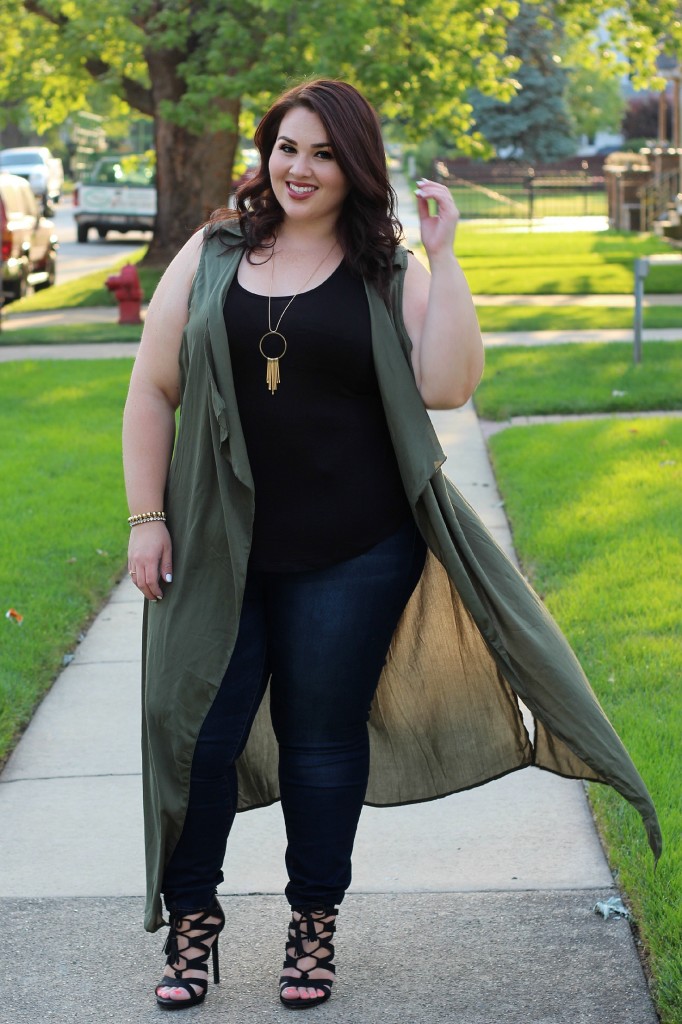 Earlier this year, I teamed up with Charlotte Russe to work on one of many new outfit posts with them. I wore a kimono for the very first time, and now I've officially upgraded to wearing dusters. Dusters are amazing and I can see myself stock piling them for the Fall.
The good news, is that Charlotte Russe is relaunching their plus line which is available online and now in 300 stores. That means it'll be even easier for me to up my duster game.
I'm obsessed with black, army green, and khaki colors right now. I normally reserve them for Fall, but these pieces looked too perfect to pass up. My entire outfit is from Charlotte Russe and let me tell you something… these. jeans. are. everything. EVERYTHING.
I've tried tons of jeans and these ones were a very pleasant surprise. They are half the price of the jeans I normally buy and they fit me perfectly. I'm in love with the fit, the wash, the way my butt looks in them… I love them so hard. If you have a Charlotte Russe near you, you need to go check them out. If not, hit them up online. 🙂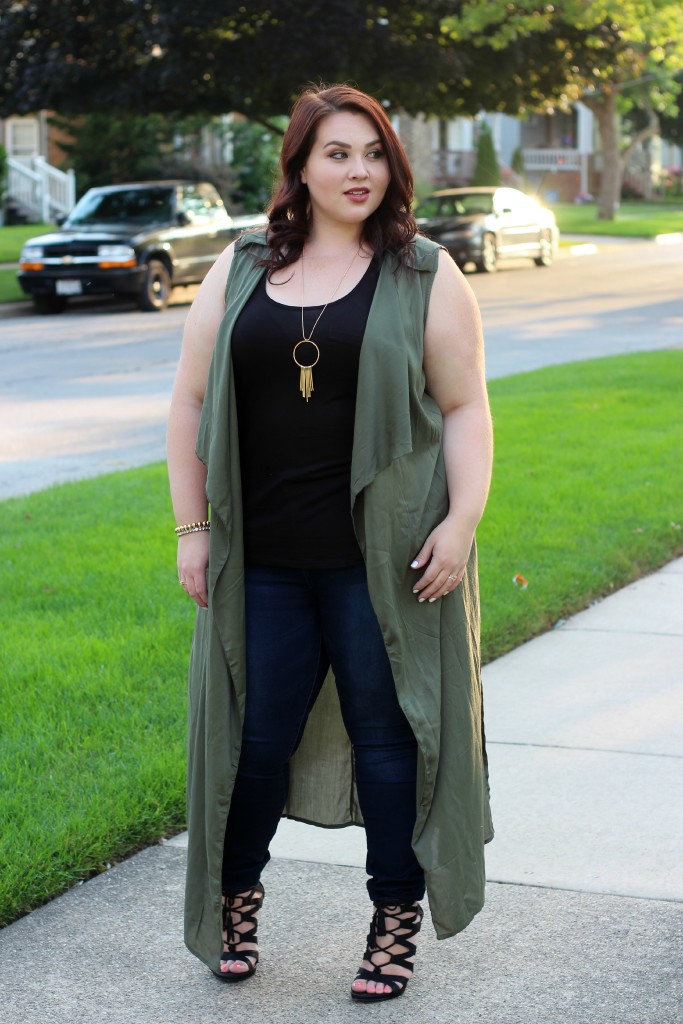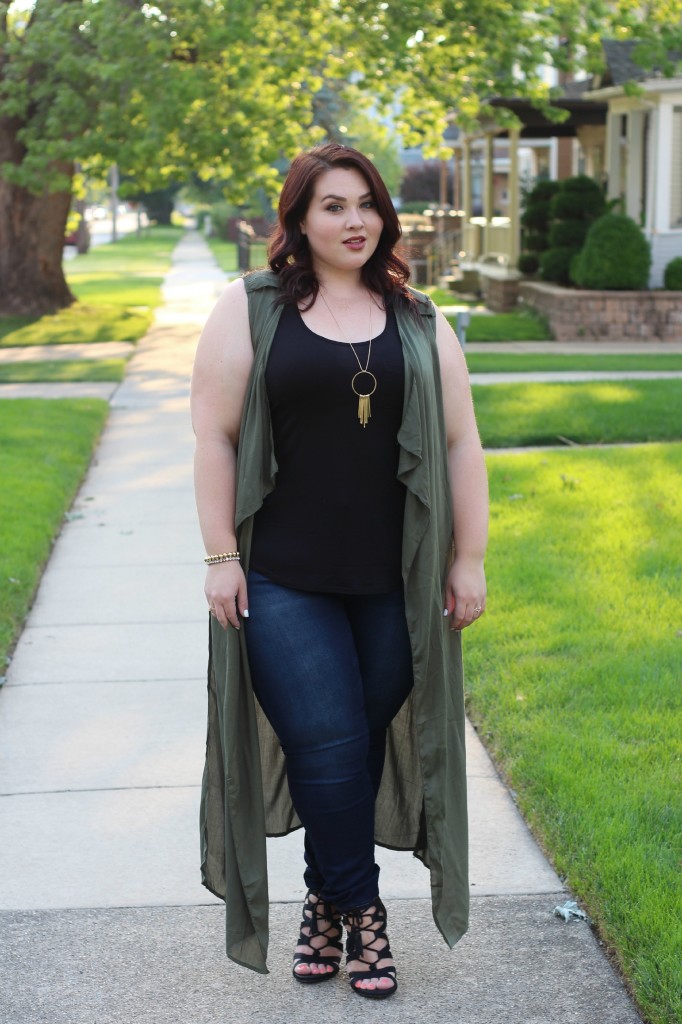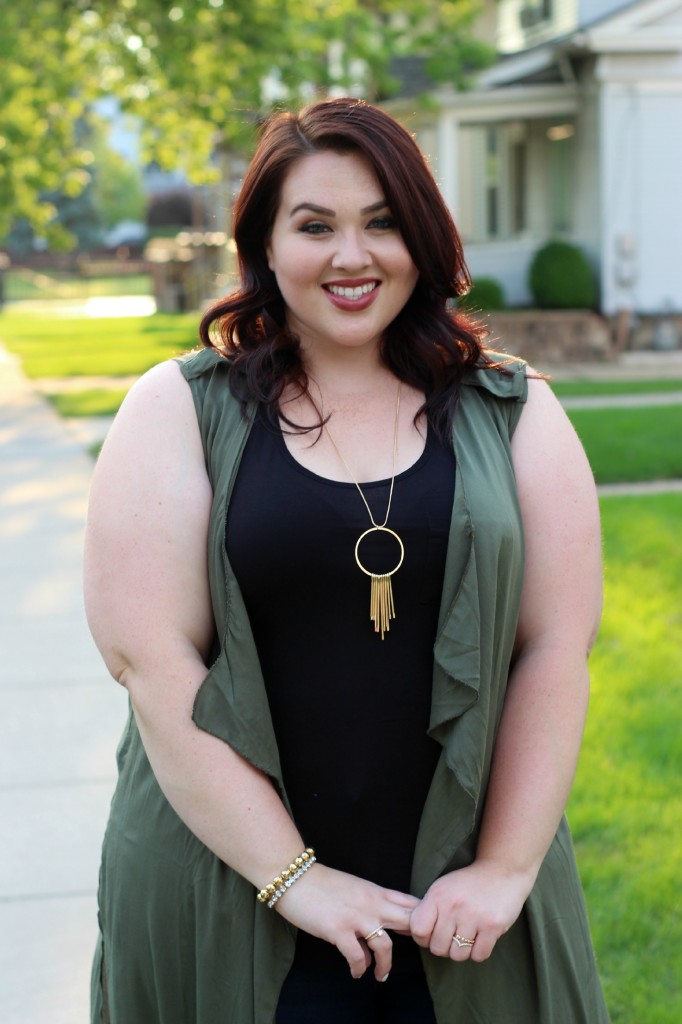 Outfit Details: Jeans//Duster//Necklace//Heels
Thank you to #CharlotteRussePlus for sponsoring this blog post!