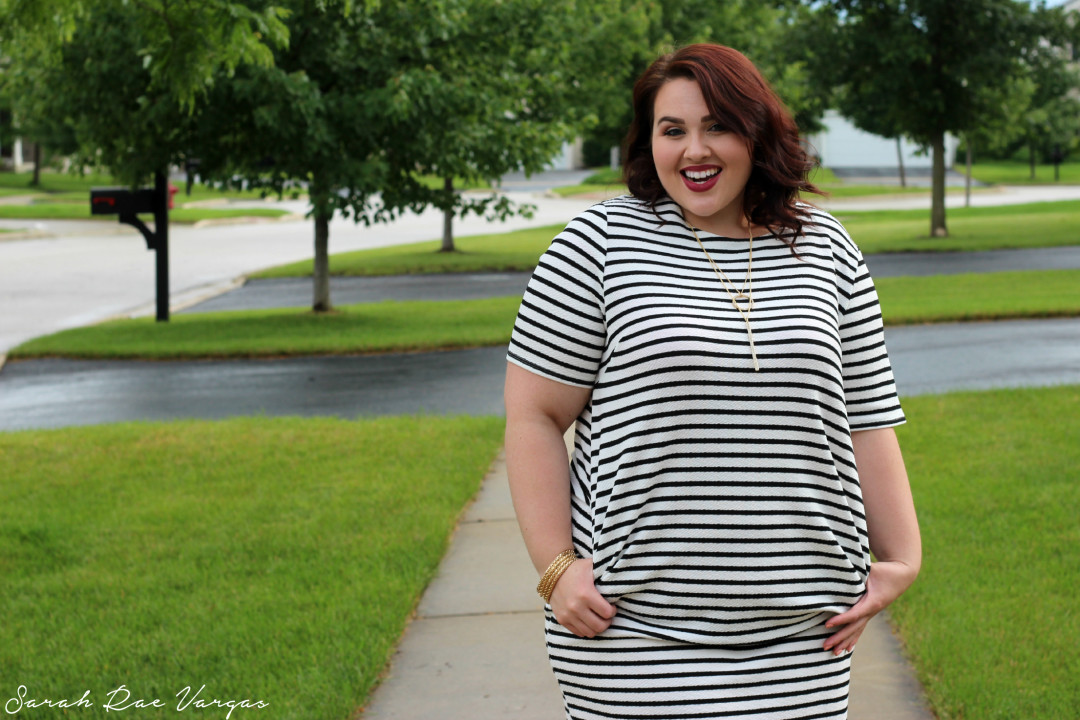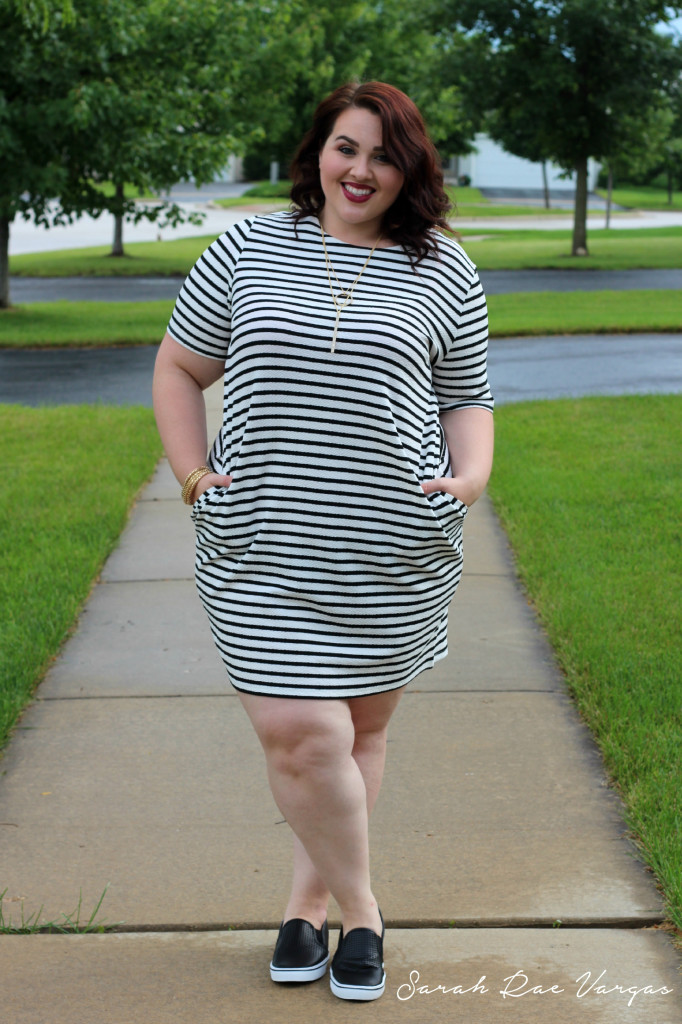 Why people think horizontal stripes should be stripped from any plus size fashion is beyond me. Stripes are your friend. Striped dresses with pockets… those are your best friend. I got this little beauty in my first Gwynnie Bee order, and I immediately loved it.
I knew I had to feature it in an outfit of the day, because it's something I could see myself wearing time and time again. Another plus size fashion myth that this dress totally debunks, is the idea that we can't wear shift dresses. As if something that hangs loose will make our bodies look horrendous. Um, no. I look great.
This striped shift dress is definitely a new fave for me. It has pockets. It's super comfortable. It has a classic look with the black and white stripes. This was my first Dorothy Perkins item, and I'm definitely going back for more.
The beauty of Gwynnie Bee, is that there is no commitment to items. If you love it, great. If you don't, send it back and get yourself something else. It's a plus size clothing subscription box, with tons of options and a seamless subscription process.
Click here to enter to win a Year's Subscription to Gwynnie Bee!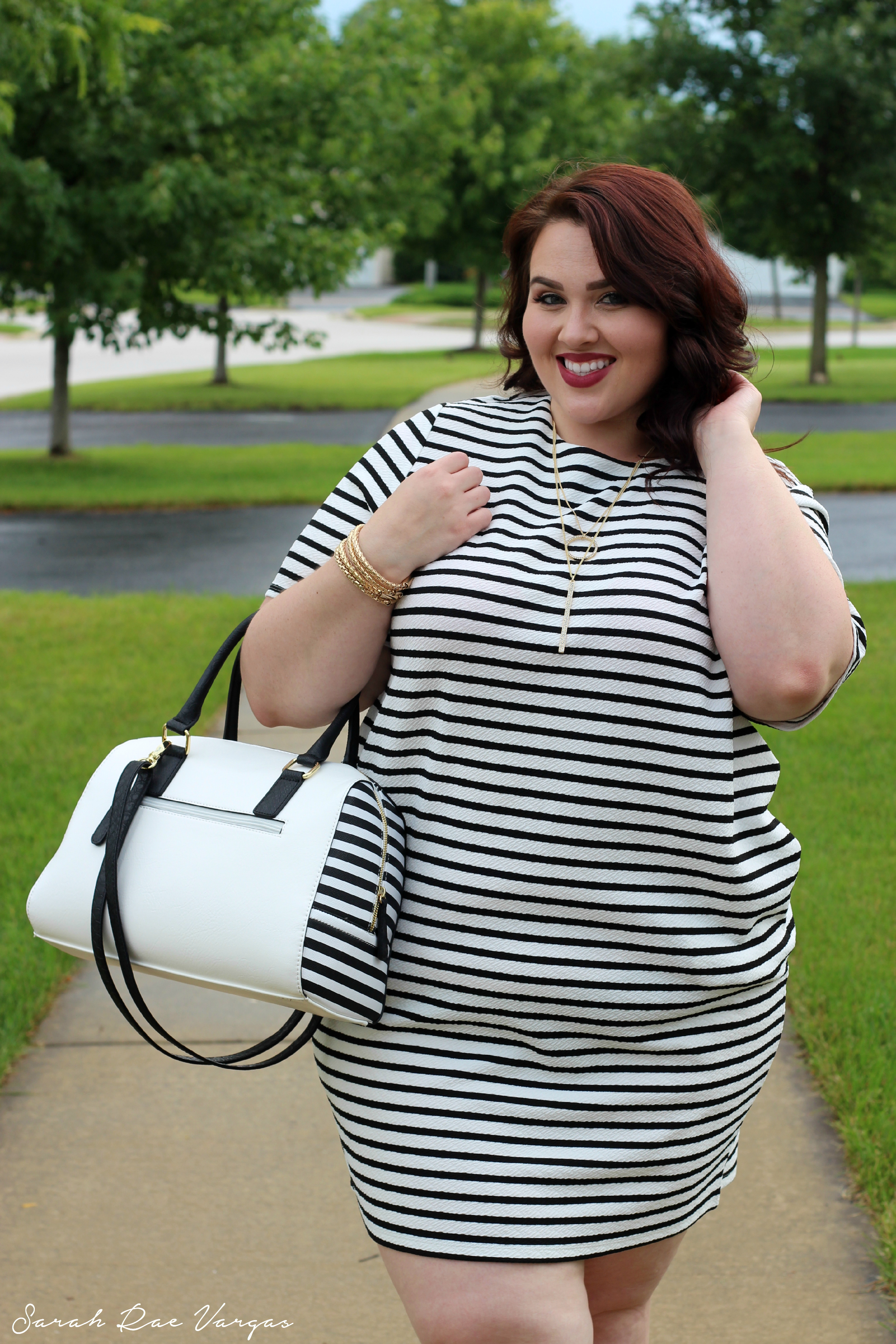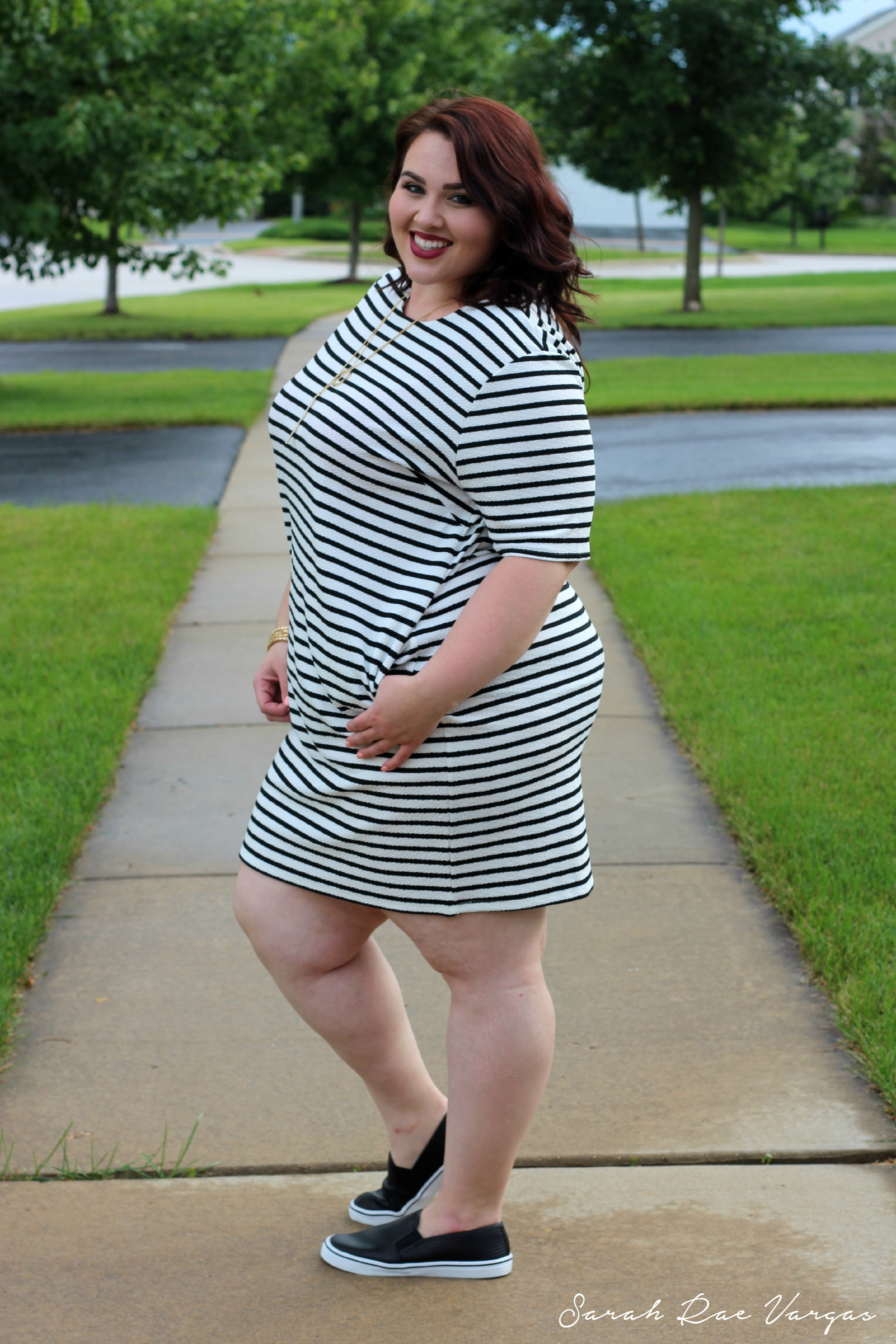 Outfit Detail: Dress c/o Gwynnie Bee//Shoes//Bag//Necklace//Lips