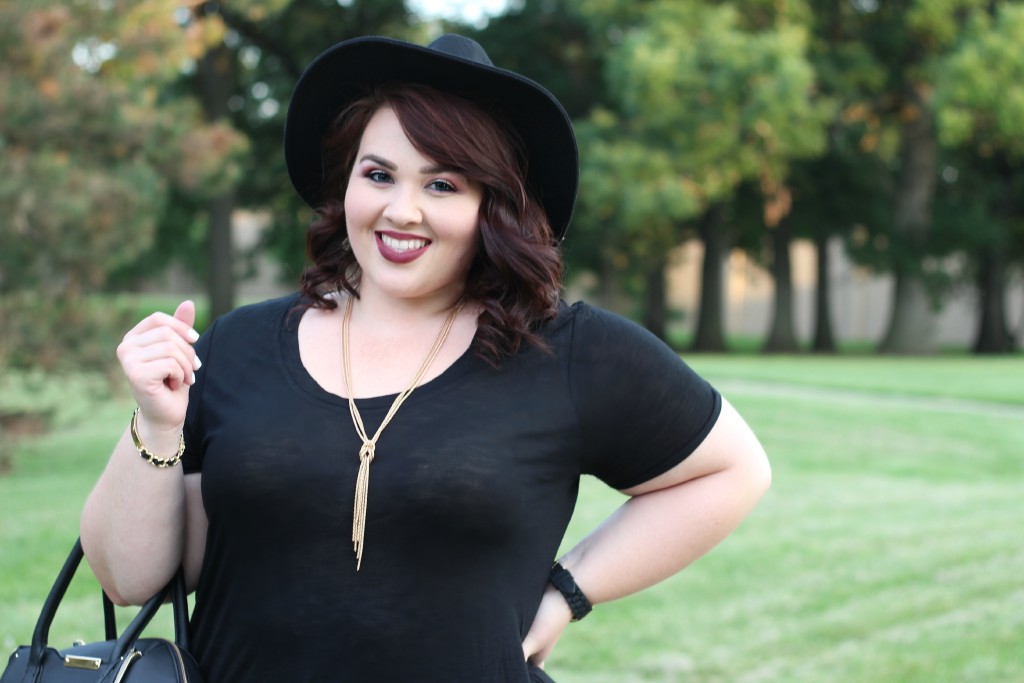 This summer has been super weird. I haven't been seriously sunburned (yet). I've yet to eat a funnel cake at a fair/fest. We've had 60 degree weather in July. I mean, come on. Is it Summertime Chi or nah?
I don't know what's up with the weather lately but I am never one to complain about a drop in temps. I love fall fashion and I was super happy to see that Charlotte Russe has already released some of their new plus size fall fashion. I scooped up a few new pieces and threw together two laid back looks for these chilly days.
Also, I'm wearing a hat. I never wear hats because I have a giant head. Don't get me wrong, I love my giant head, but it doesn't love being confined to a hat. This hat was just too sick to pass up on, bulbous head be damned.
I've been digging Charlotte Russe a lot lately. Their plus size line is always being updated with new items and I've finally figured out my perfect sizing with them. It's relatively inexpensive and they always have sales. I'm definitely a fan.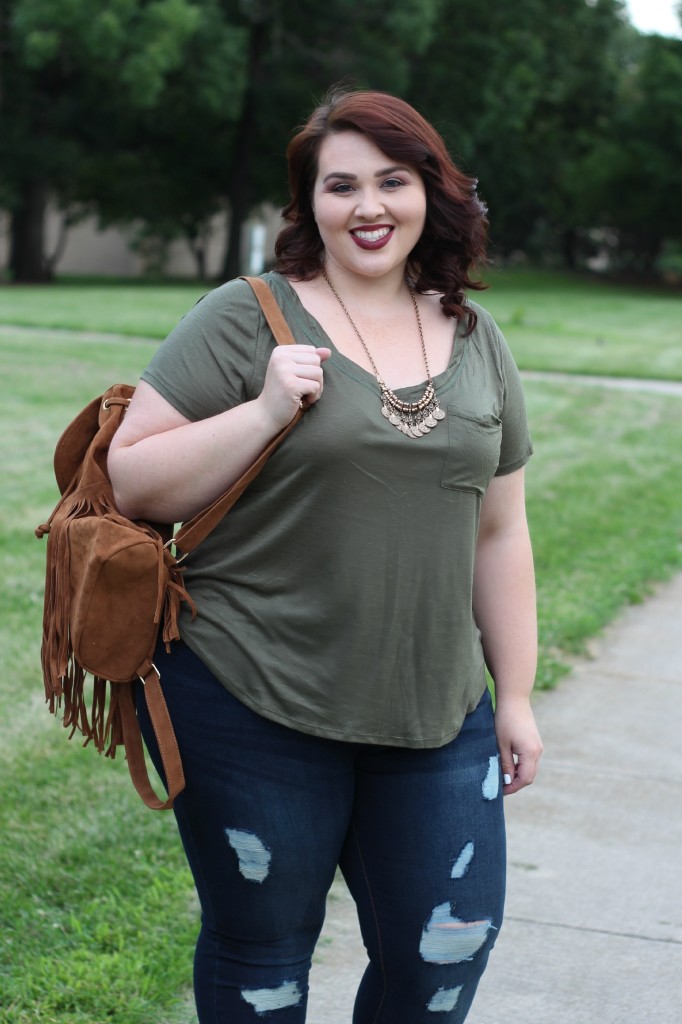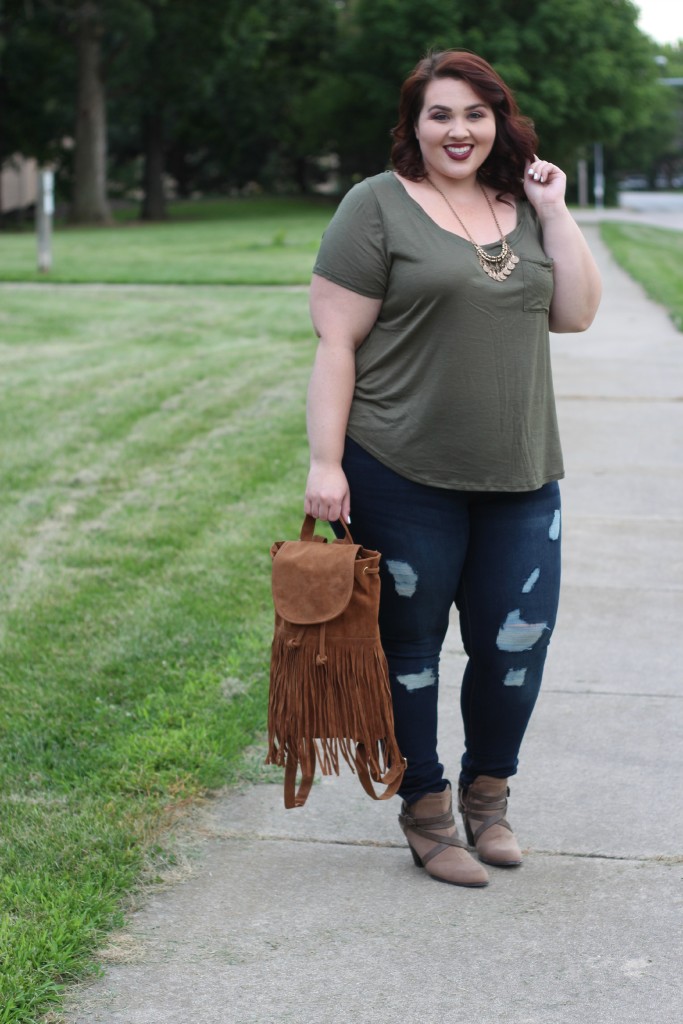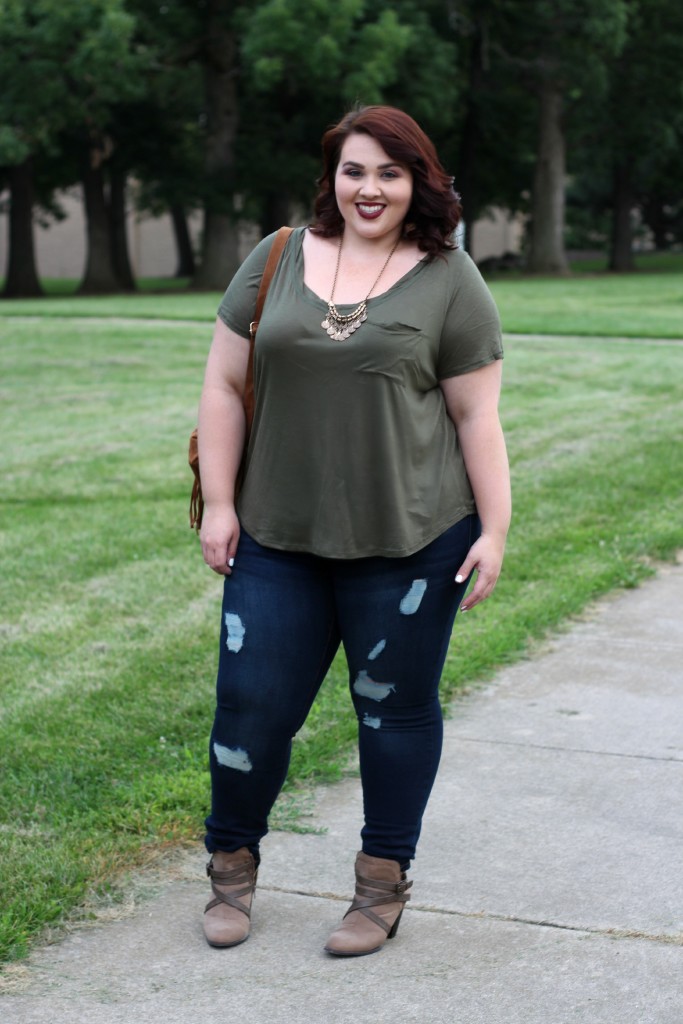 Outfit Details: Jeans//Booties(similar)//Top//Bag//Necklace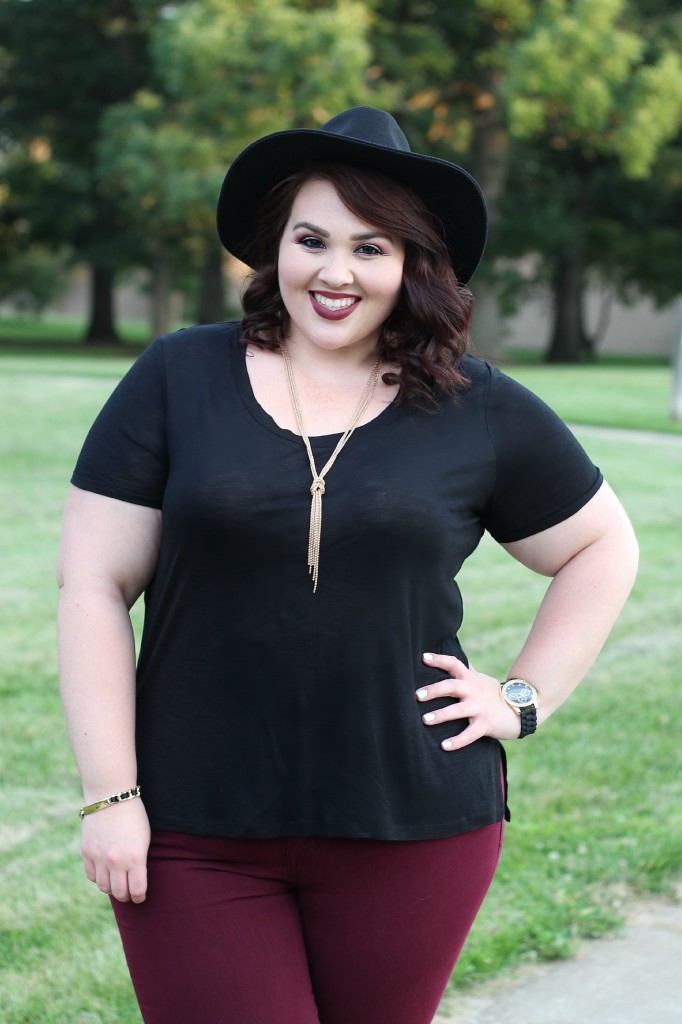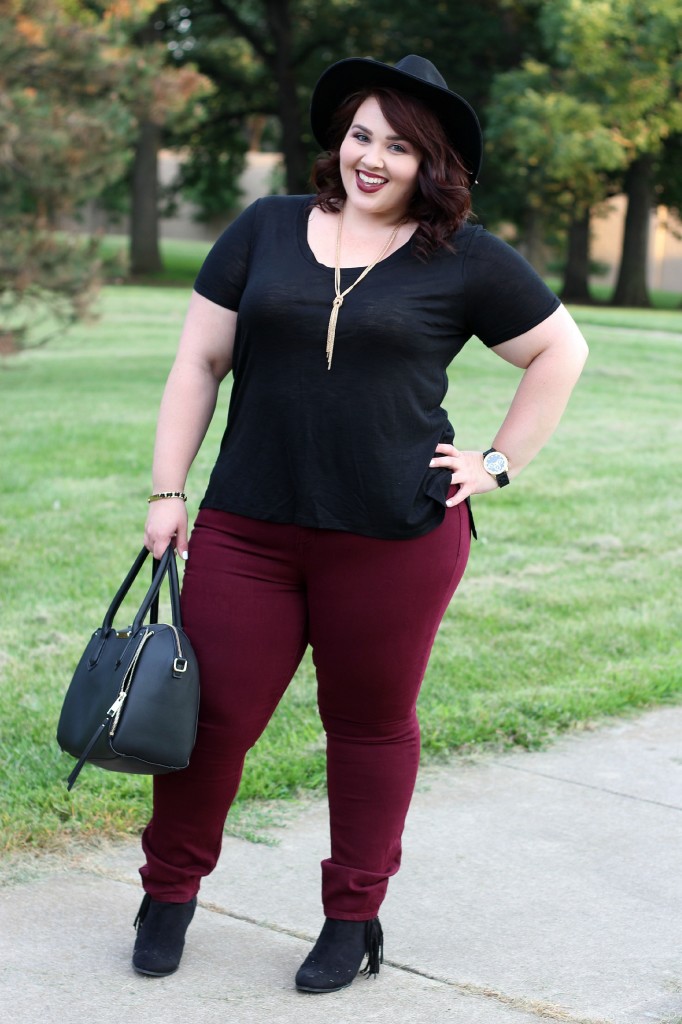 Outfit Details: Jeans//Booties//Top//Bag//Jewelry//Hat
Thank you to #CharlotteRussePlus for sponsoring this blog post!