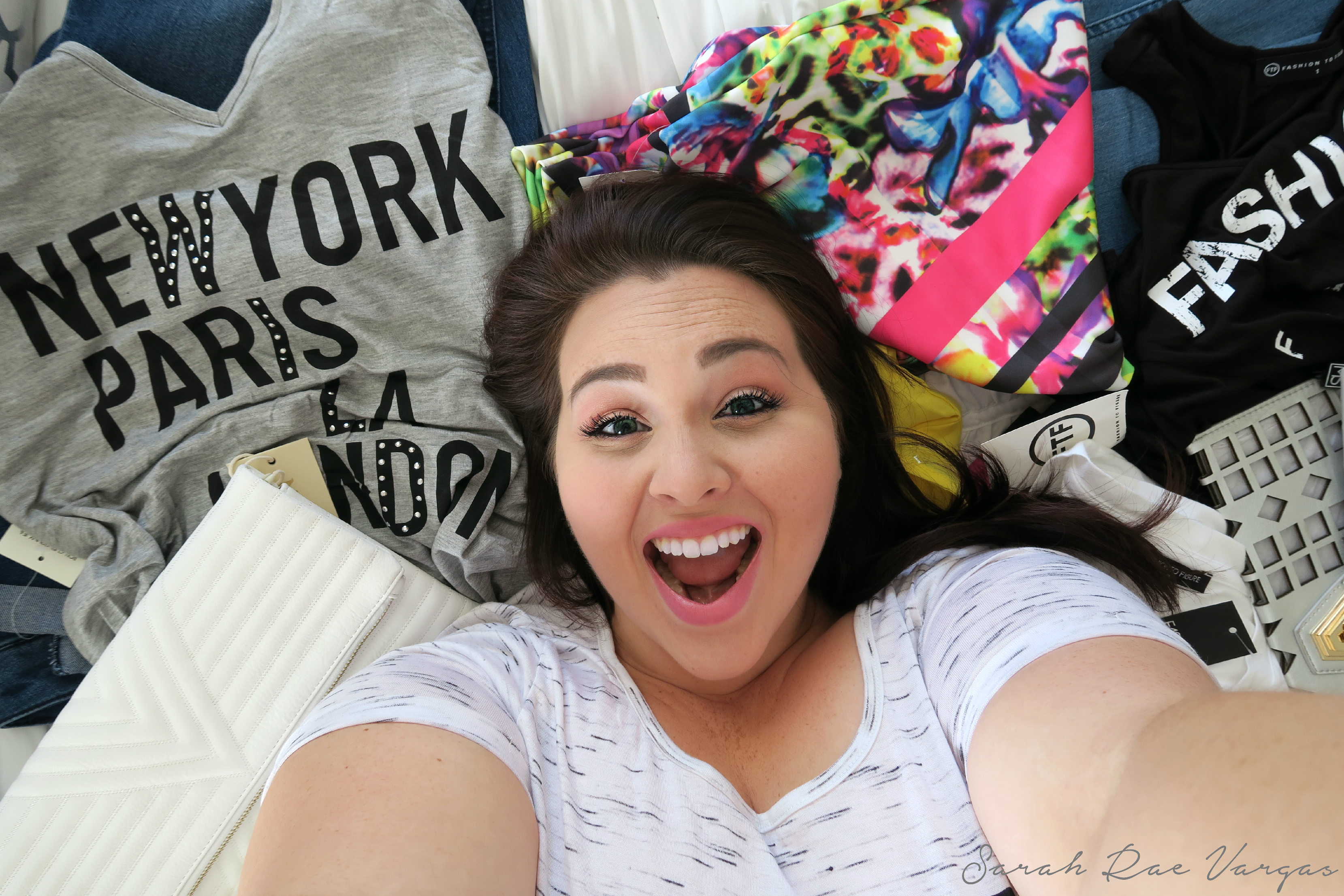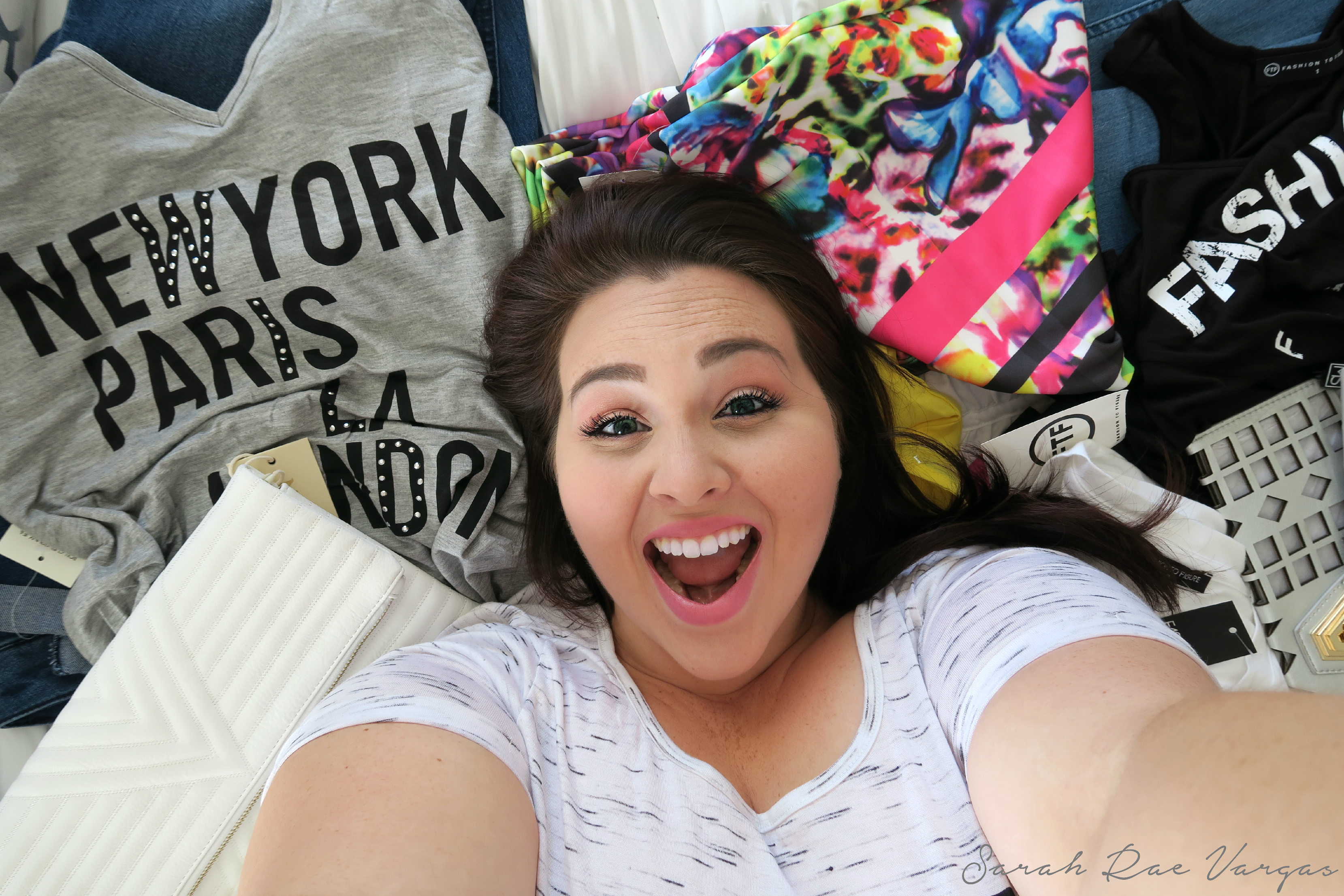 This time last week I was recovering from my trip to New York City with Fashion To Figure. I flew out for Full Figured Fashion Week and to speak at The Curvy Con. It was an amazing trip. I got to spend a ton of time with my girls, do a photoshoot with FTF, attend all kinds of events, and slay the game with my outfits all week. It was exactly what I needed.
I vlogged a bunch of the trip for you – which can be found at the bottom of this post or on my YouTube channel. For now, let's run through the week with a bunch of pictures.
---
I arrived in New York on Wednesday morning and hung out with my girl Chantè from Everything Curvy and Chic.  After some primping and squeezing into my spanx, we headed to the Curves at Sea event for #FFFWeek.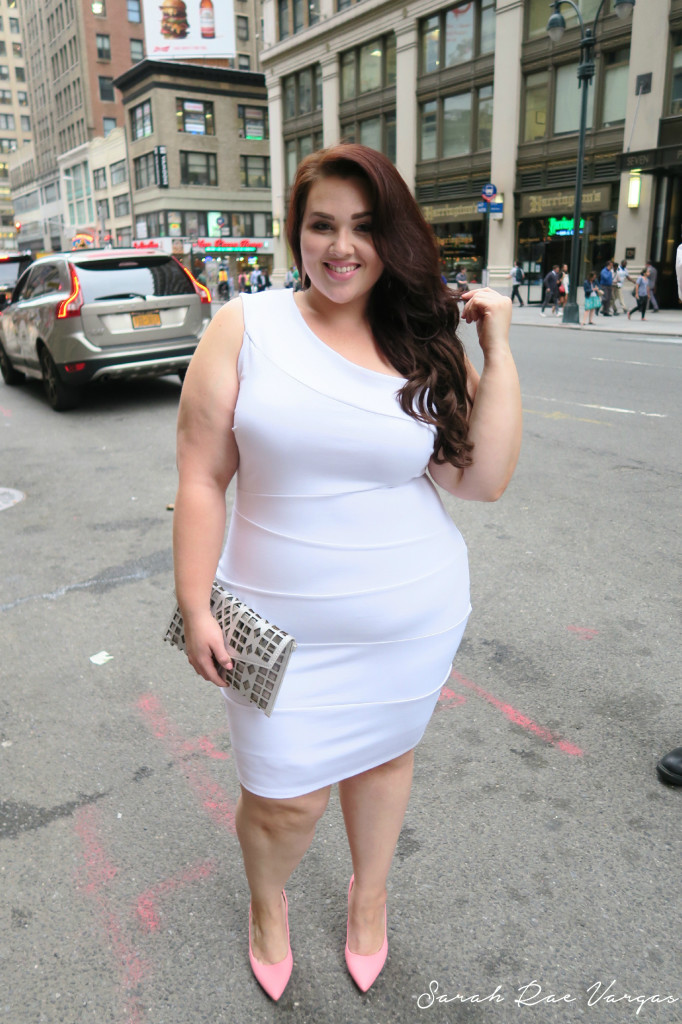 Outfit Details: Dress//Heels//Clutch//Hair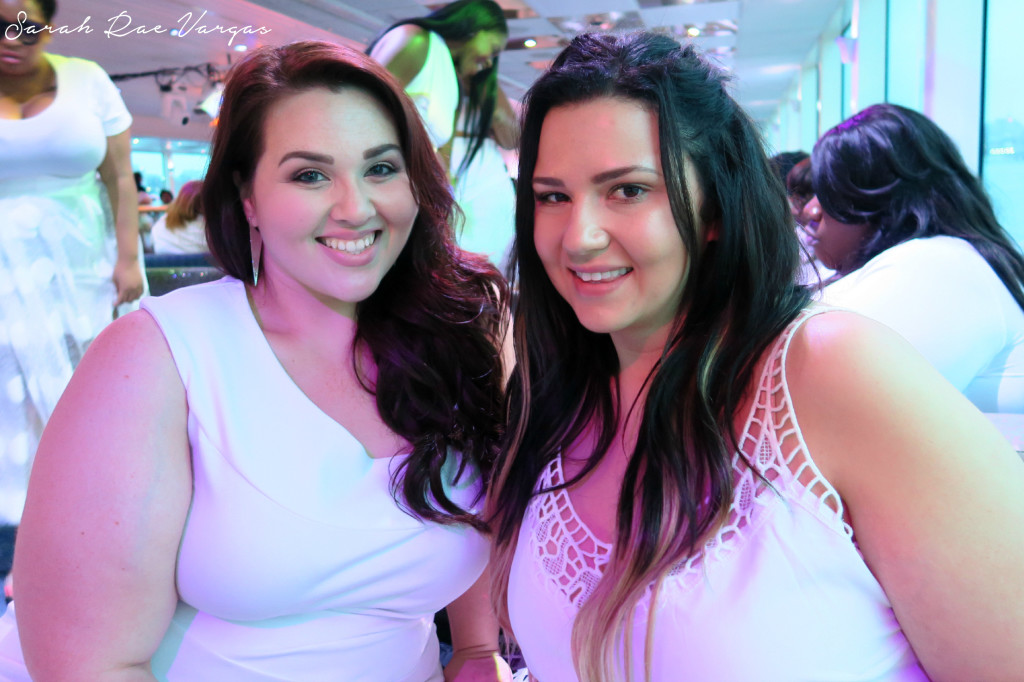 With Sometimes Glam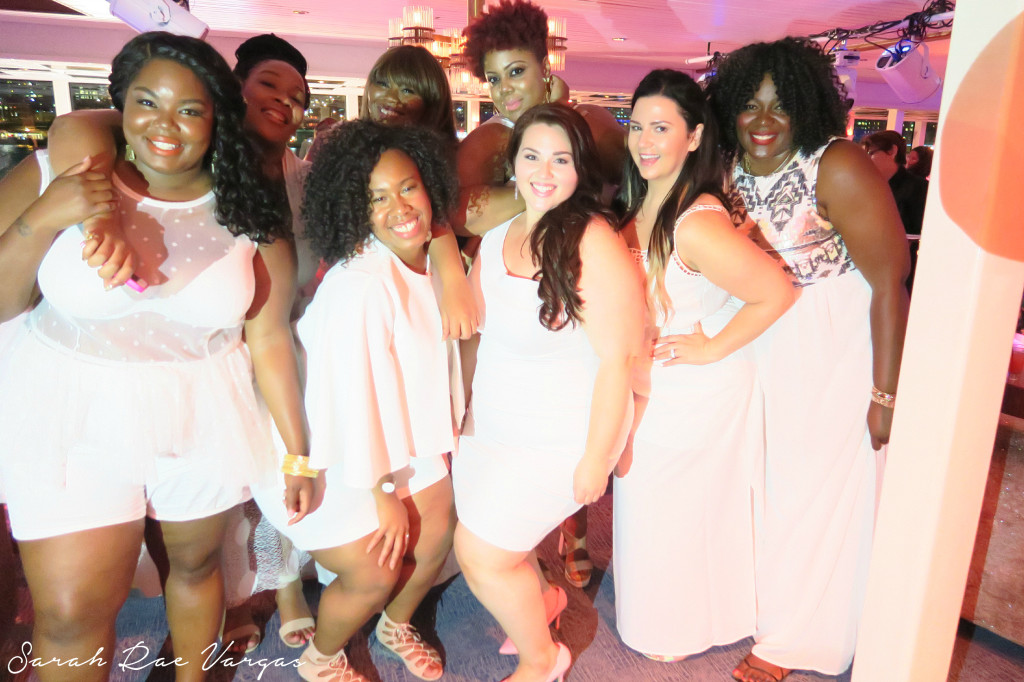 The Squad.
L to R Top – Essie, Shaina, Kala
Bottom – Chantè, Kelly, Me, Crystal, Assa
On Thursday, I woke up bright and early for my photoshoot with Fashion To Figure. I headed over to their office and we did a roof top shoot for their "look of" series. You can check out some photos and my interview for "The Look of Sarah" over on their blog. I'm in love with the outfits from this shoot and the photos.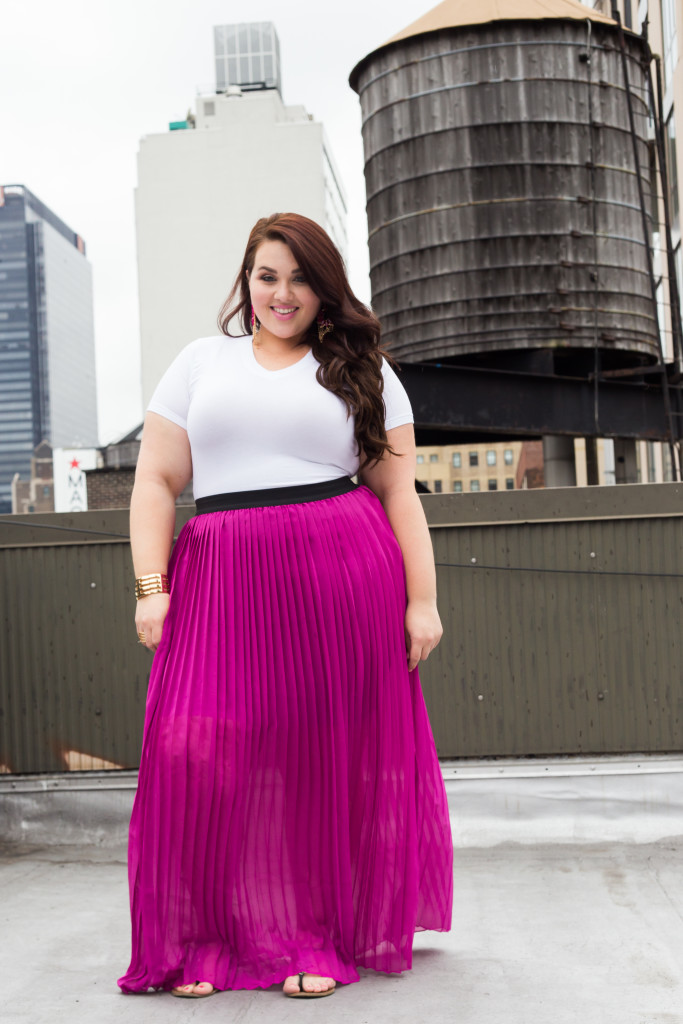 Outfit Details: Top//Skirt//Jewelry from FTF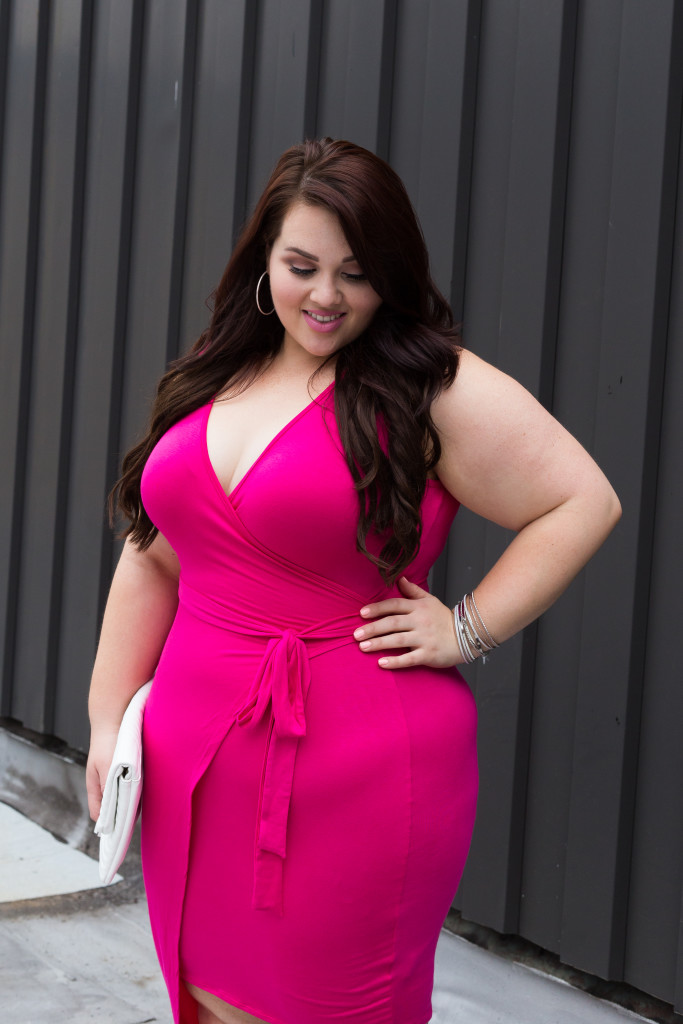 Outfit Details: Dress//Clutch//Jewelry from FTF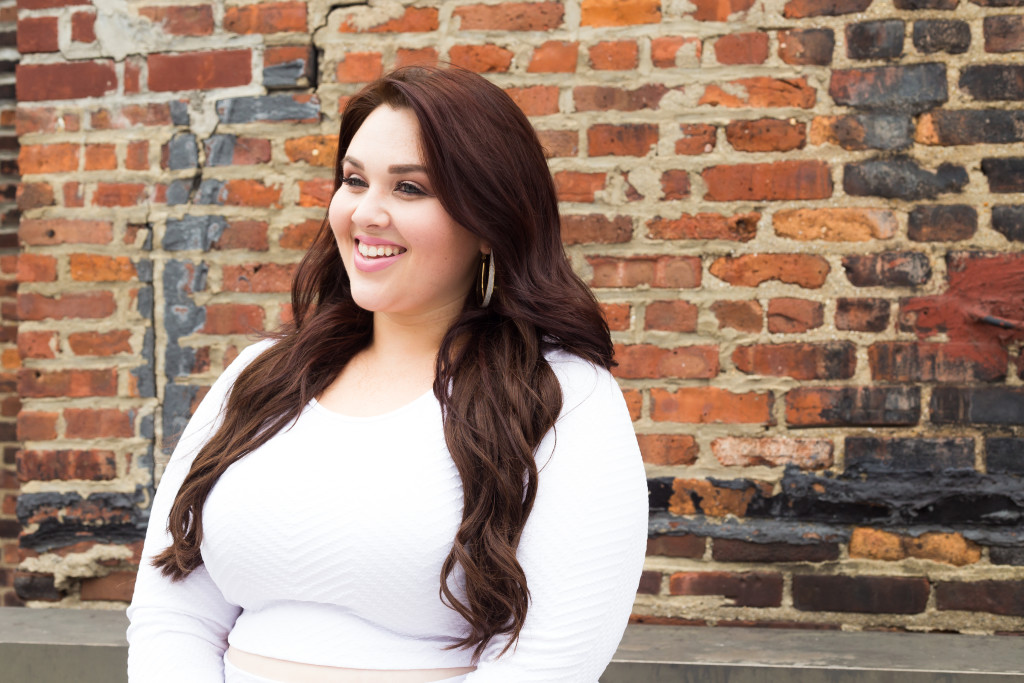 Outfit Details: Crop Top//Skirt//Jewelry from FTF
After the photoshoot, I headed back to the hotel for an outfit change and hit up some blogger events.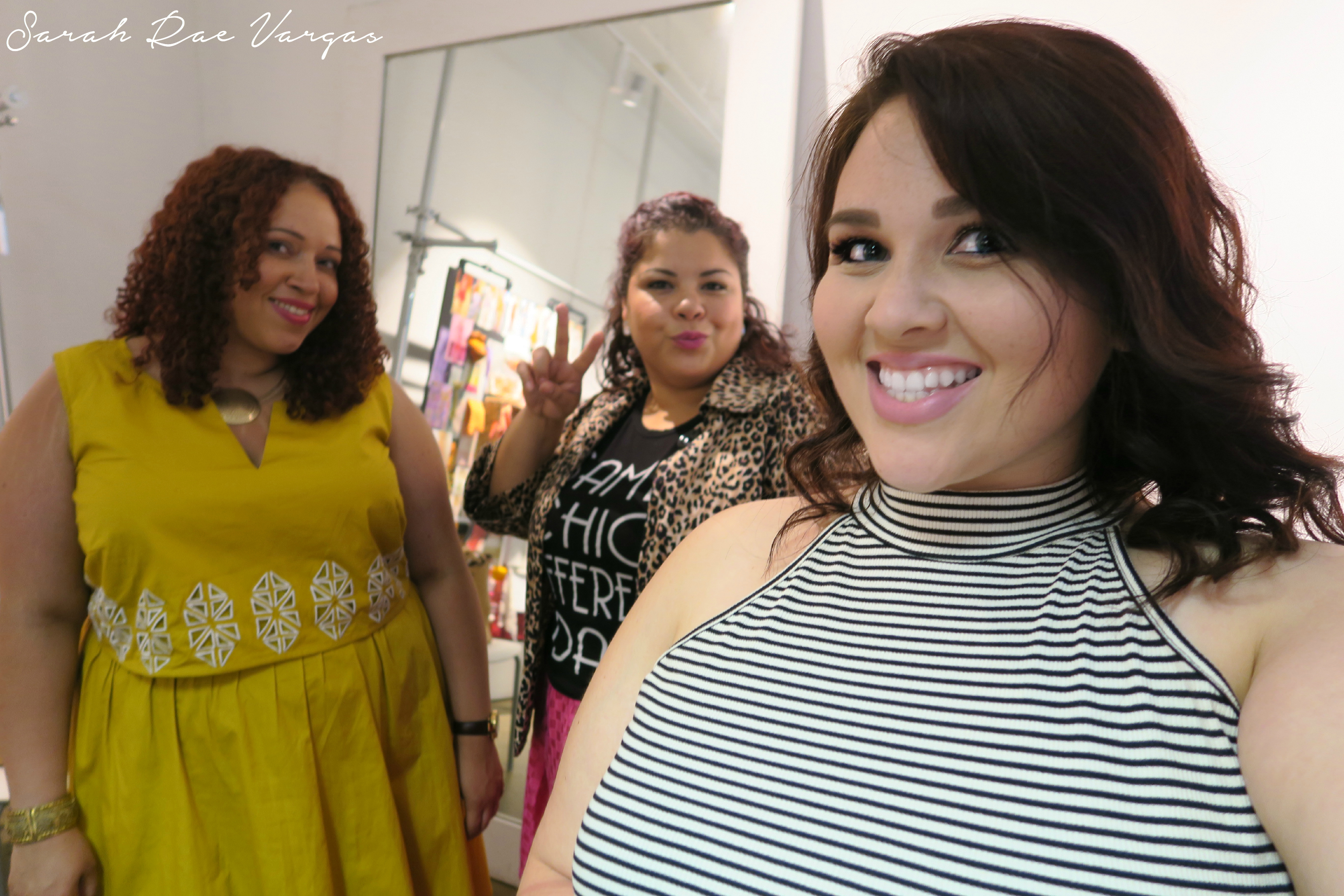 With bloggers Sandra & Darlene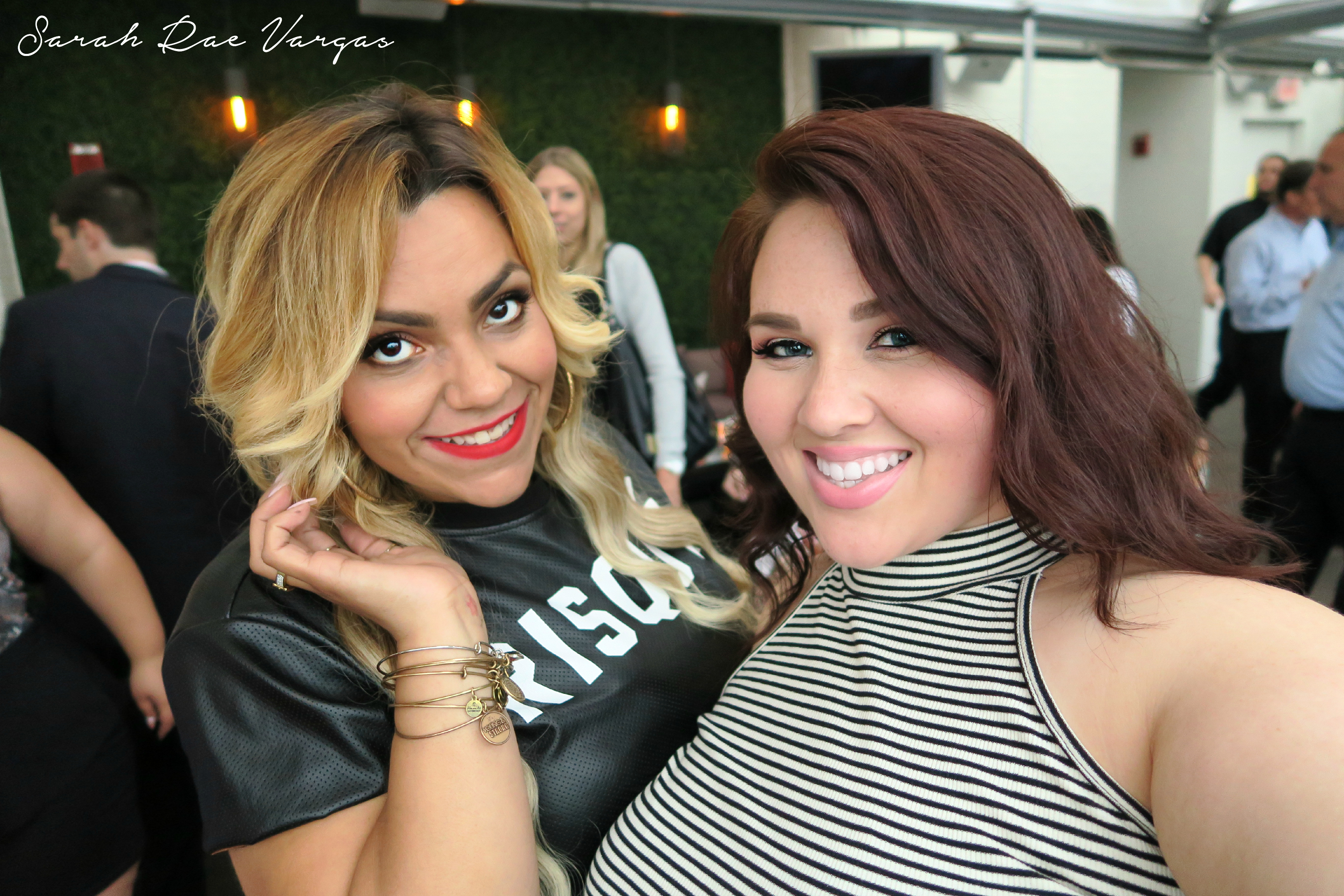 With my new bf Dana 😉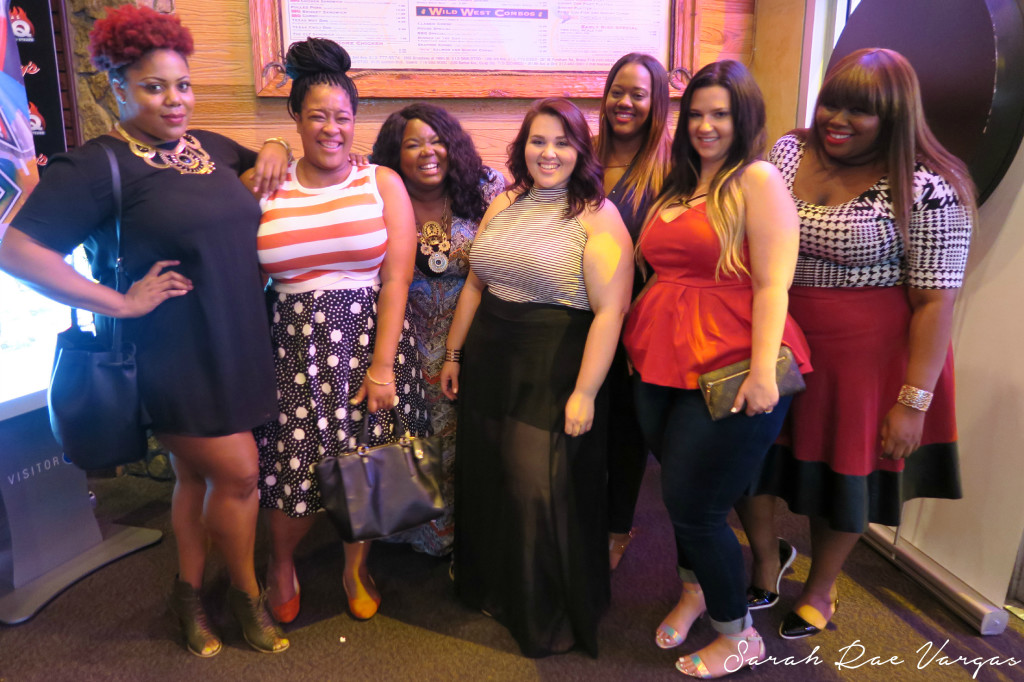 With these fine honeys.
L to R – Kala, Essie, Chantè, me, Kristine, Crystal, Shaina
On Friday, I was able to sleep in… a little. It was beyond glorious. I hit up some sample sales in the morning and early afternoon (which you can see in my vlog) then I headed out to a lunch date with a friend. I have a very big project brewing and we met to discuss the details.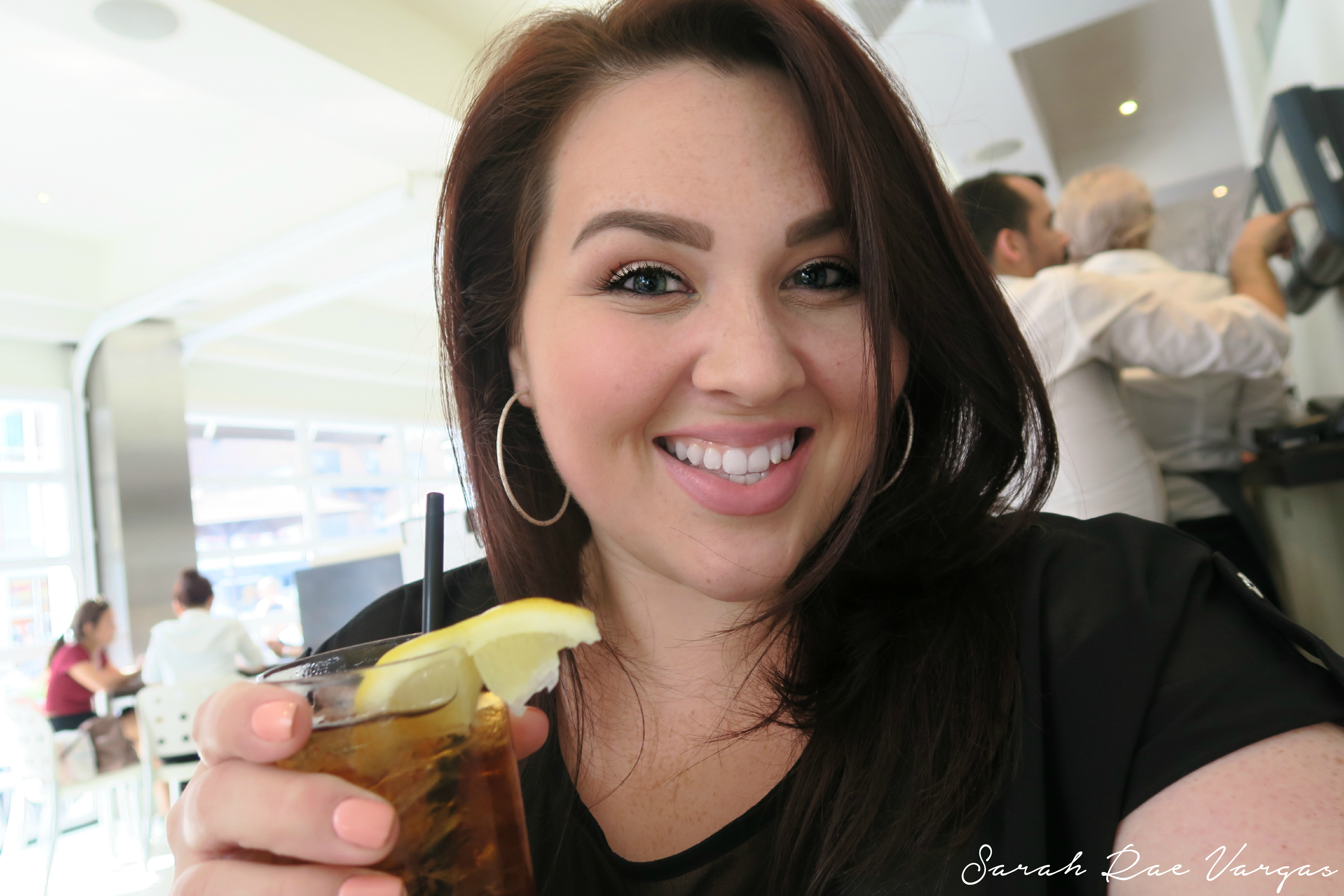 Every time I'm in New York, I have to get mac and cheese. I don't know what it is about this city… but the mac and cheese at these restaurants is so good.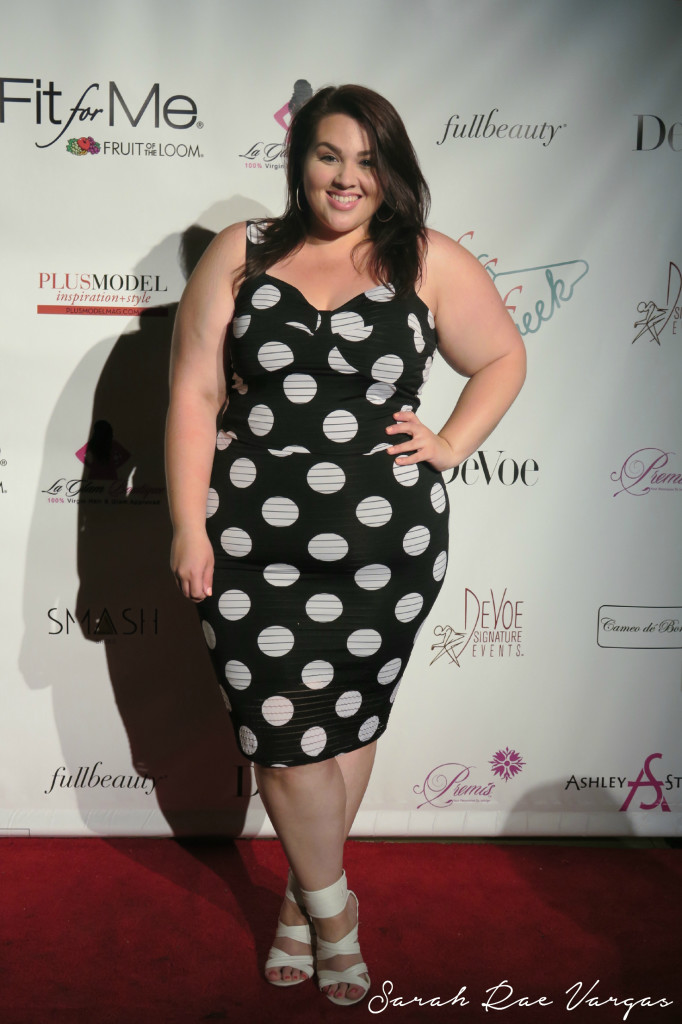 After our late lunch, I went straight to the fashion show.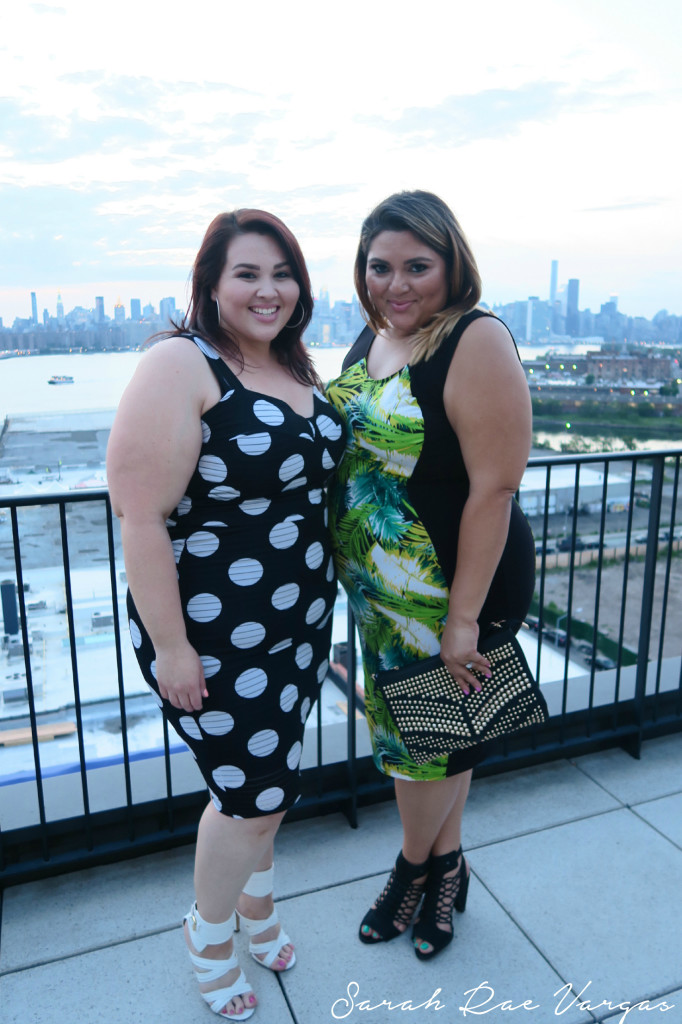 There was another blogger event after the show, and I met up with a bunch of my girls there. My boo Marcy and I were both rocking FTF that night.
My Outfit: Crop Top//Skirt
Marcy's Outfit: Dress//Clutch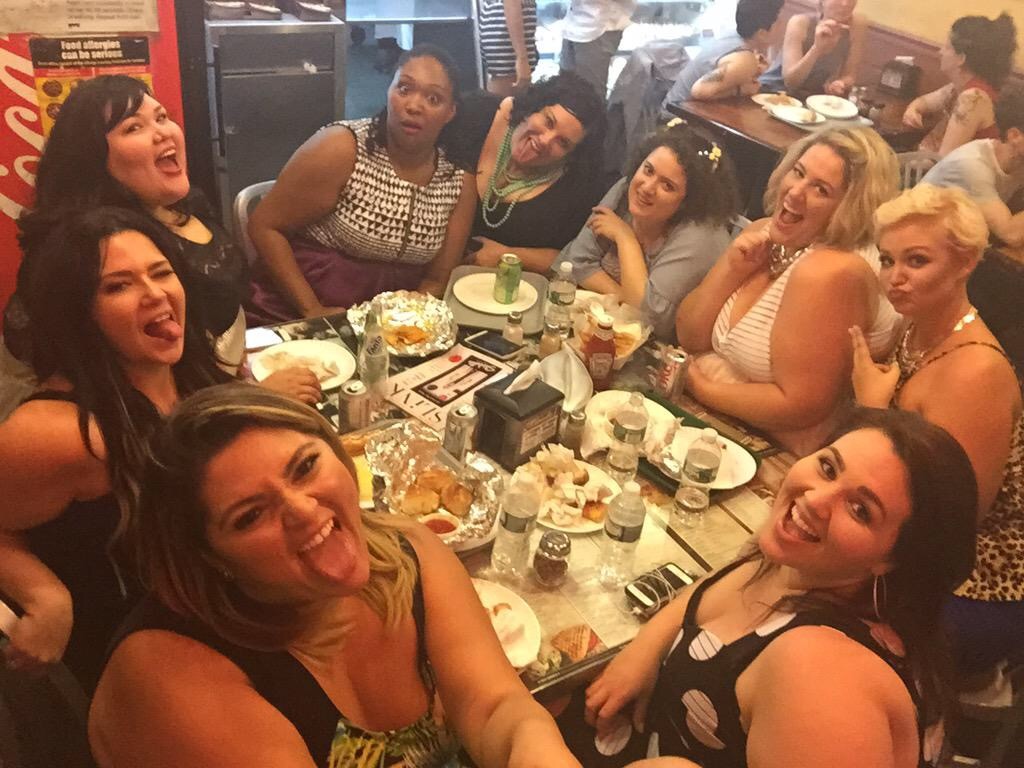 Pizza in Brooklyn with some of my fraanns. As fond as I am of Brooklyn… Chicago pizza still trumps all.
Saturday was the big day. The Curvy Con was officially upon us. I was so excited all week for The Curvy Con. This was the first annual event (they already announced dates for next year!) and I couldn't be happier to have been a part of it. I spoke on the Love, Sex, and Dating panel and was blown away by the panelists at this event. There were so many beautiful women, tons of shopping, and so much positivity and love. Huge congratulations to CeCe and Chastity for putting on such an empowering and important event! I can't wait for the next one 🙂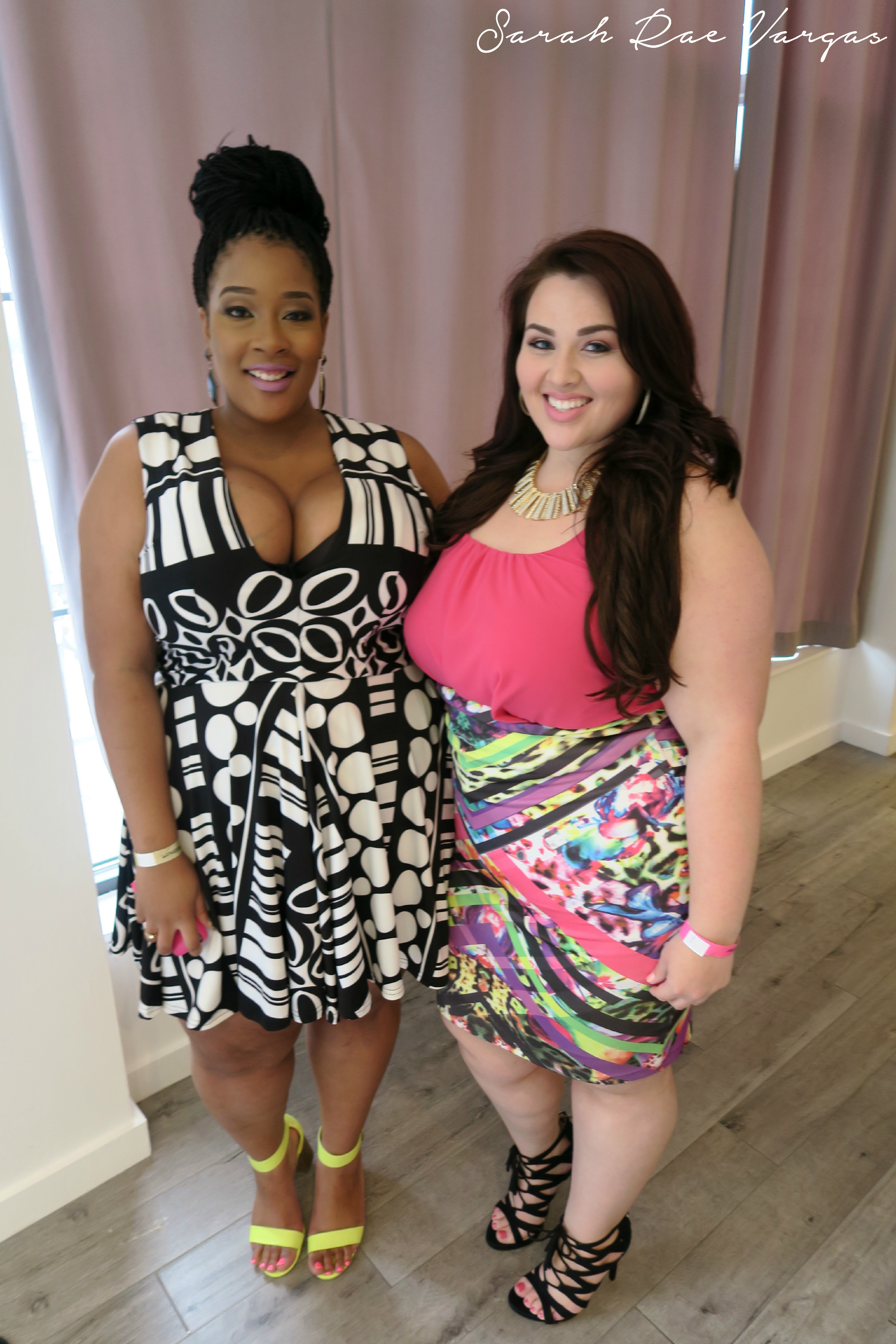 Outfit Details: Top//Skirt(FTF)//Shoes (Target)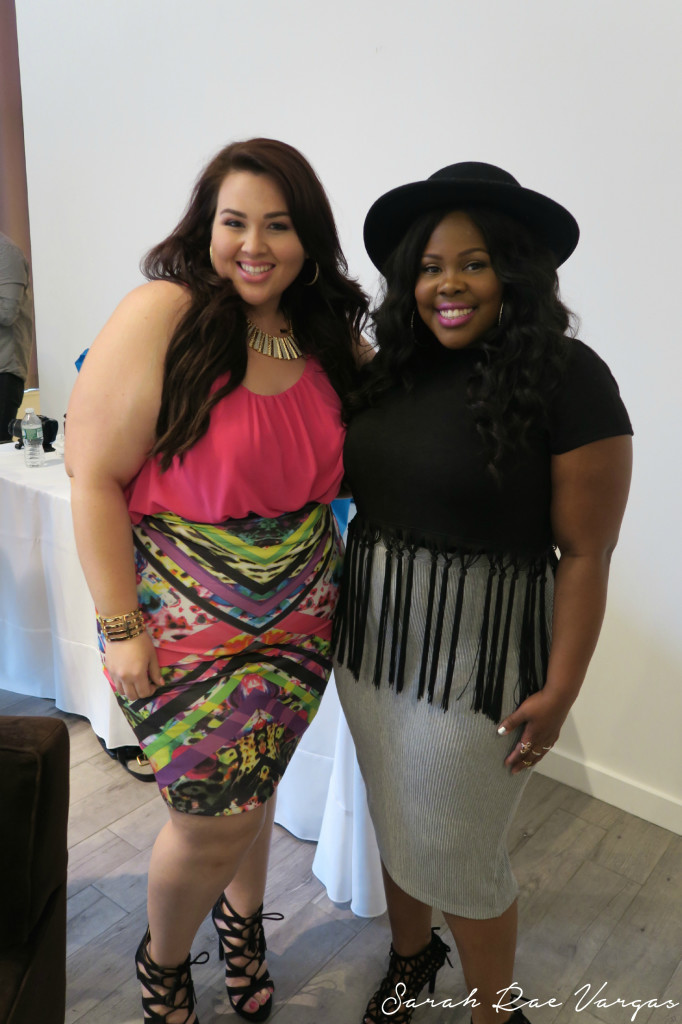 With Miss Amber Riley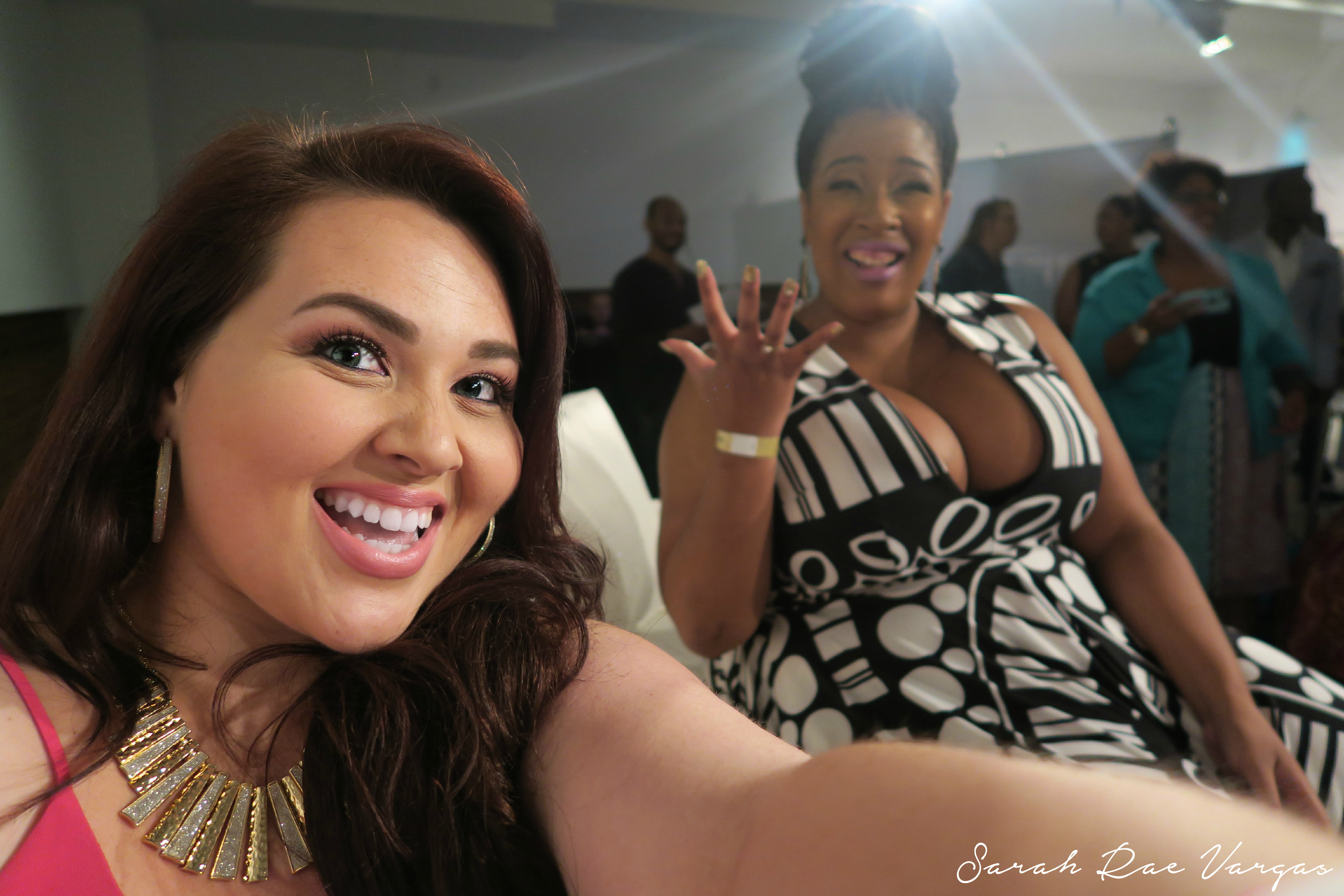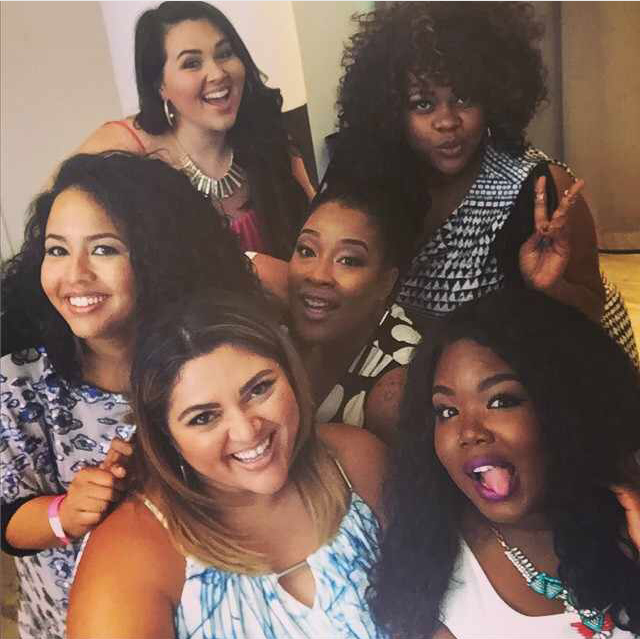 Marcy and her selfie stick were so clutch. Group shot from #TheCurvyCon
L to R: Gabi, Me, Marcy, Essie, Sabrina, Chantè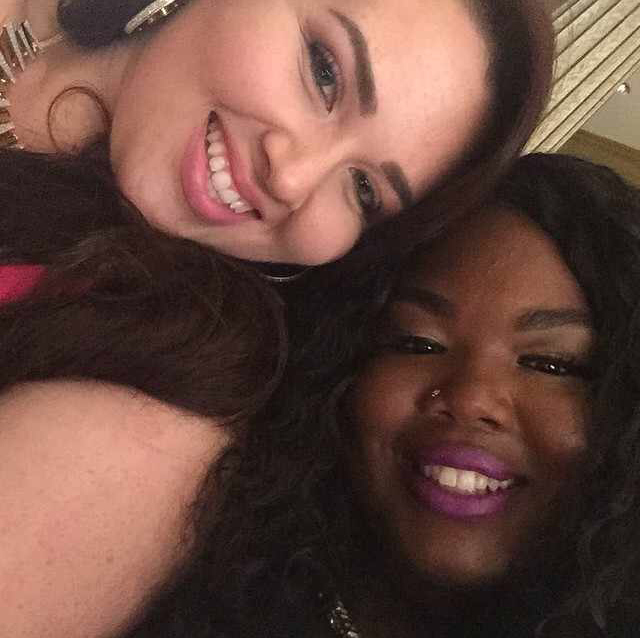 Me and my fave 🙂
My time in New York was perfection. Thank you SO MUCH to Fashion To Figure for inviting me back to NYC for this little adventure. It's always great to feel appreciated and the love is definitely mutual! You can check out FTF's Instagram for my #FTFTakeover of everything I did while in the city.