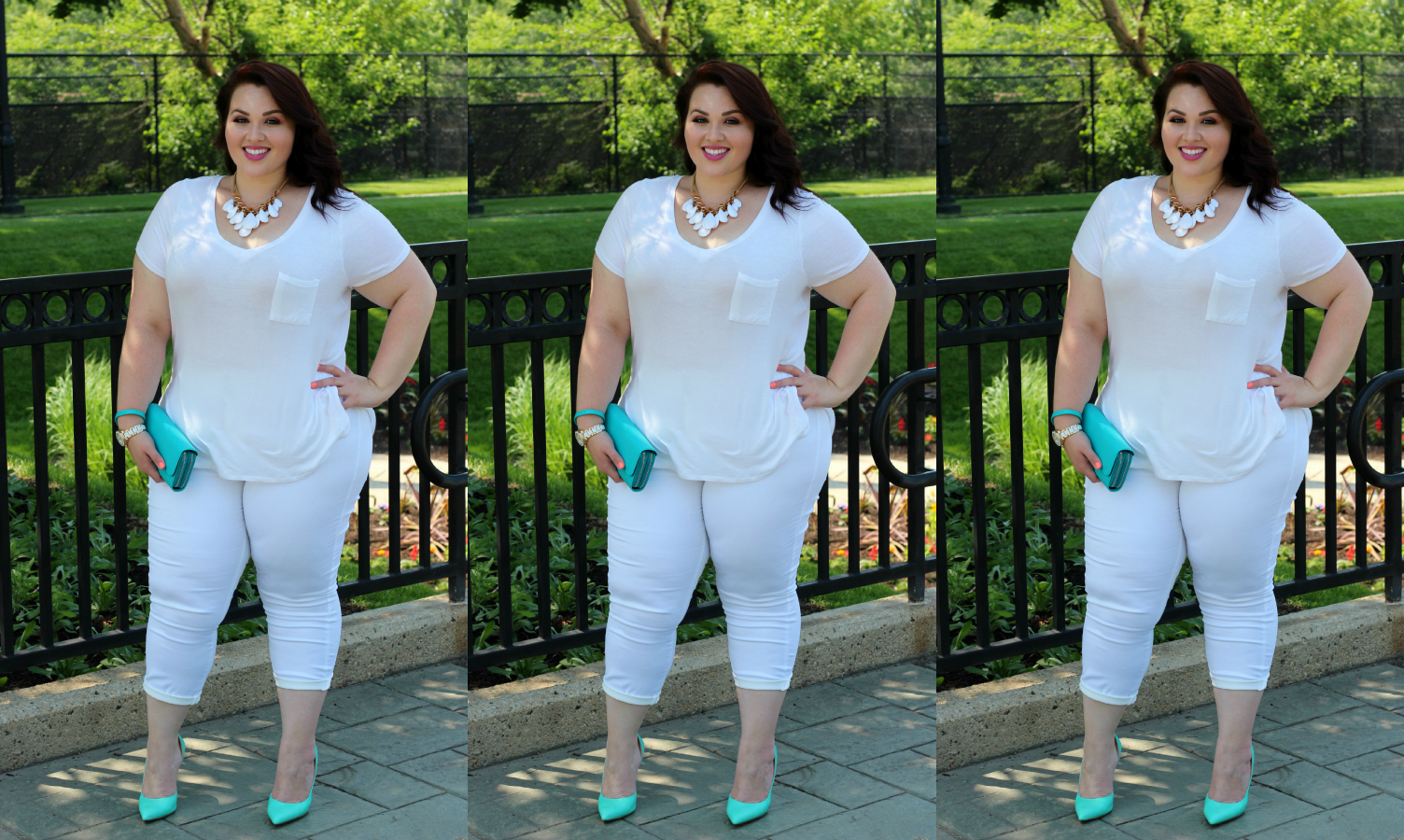 Rae, White, and Blue in Charlotte Russe |Plus Size Fashion|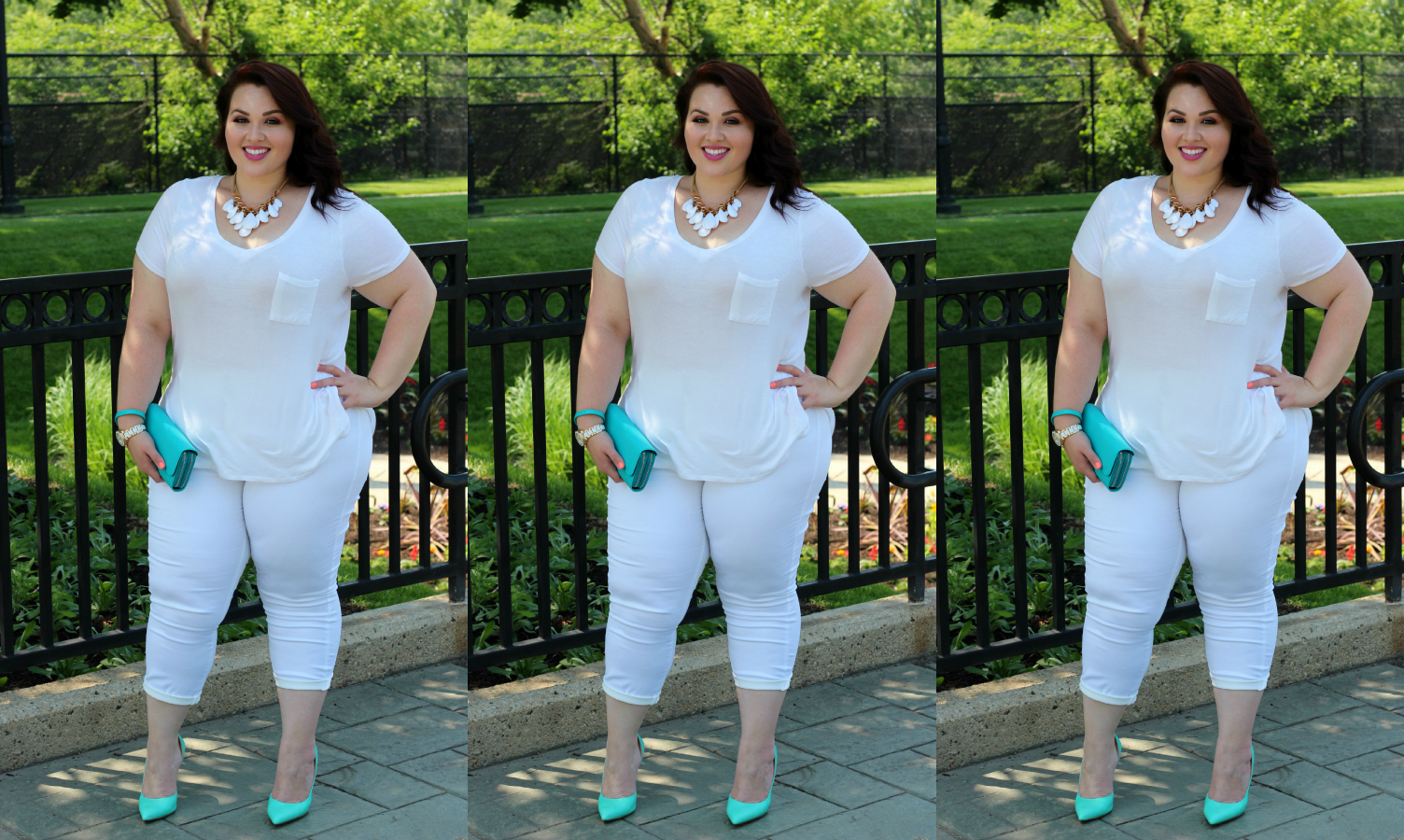 I told my best friend I was going to name this blog post "Rae, White, and Blue" and she gave me a hefty side eye. Then she proceeded to take some bomb photos of me in this all white outfit from Charlotte Russe, and we agreed that the title needed work… but the outfit was on point. (You'll notice – I stuck with the title, if only to prove how genius it was haha.)
So, I've been digging monochromatic looks this season. Wearing all white is especially daring. I love this look because it's so effortless – pants and a tee – but still looks so chic. The pop of color in the heels and wallet, added some excitement to the look.
Don't forget to pay close attention to your undergarments when you're sporting all white. Nudes are your friend.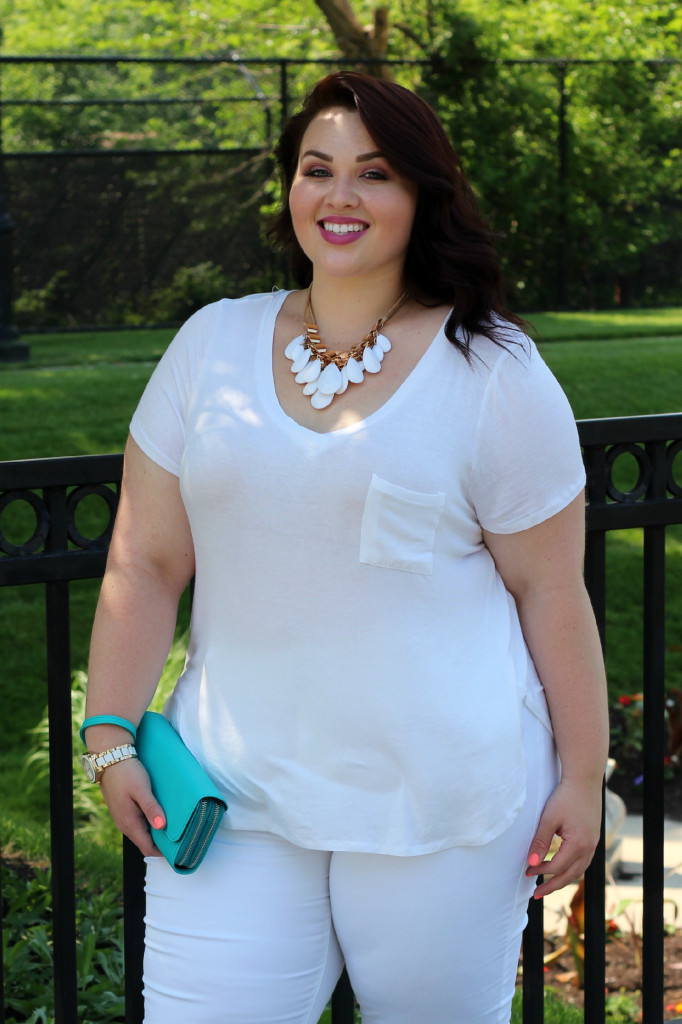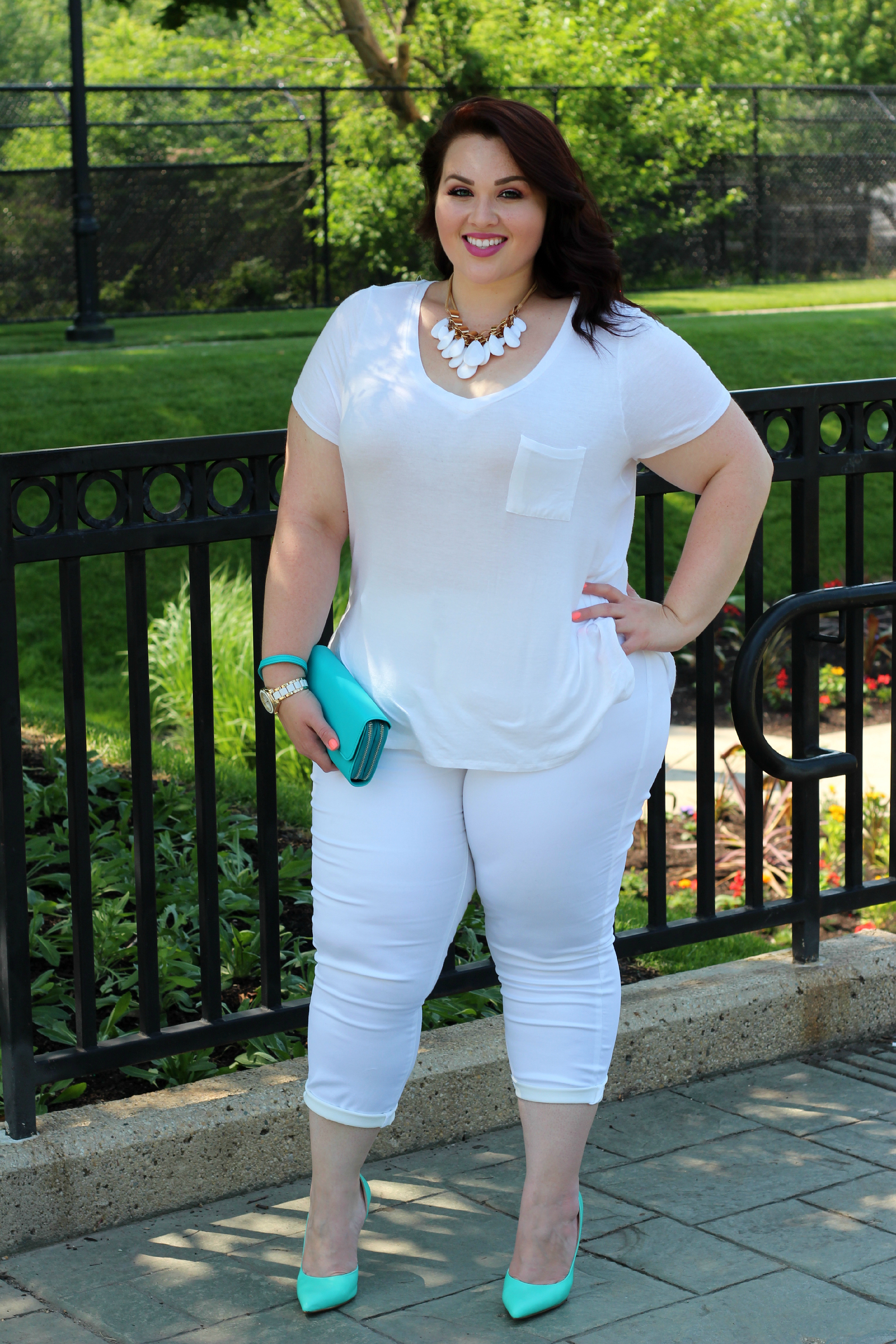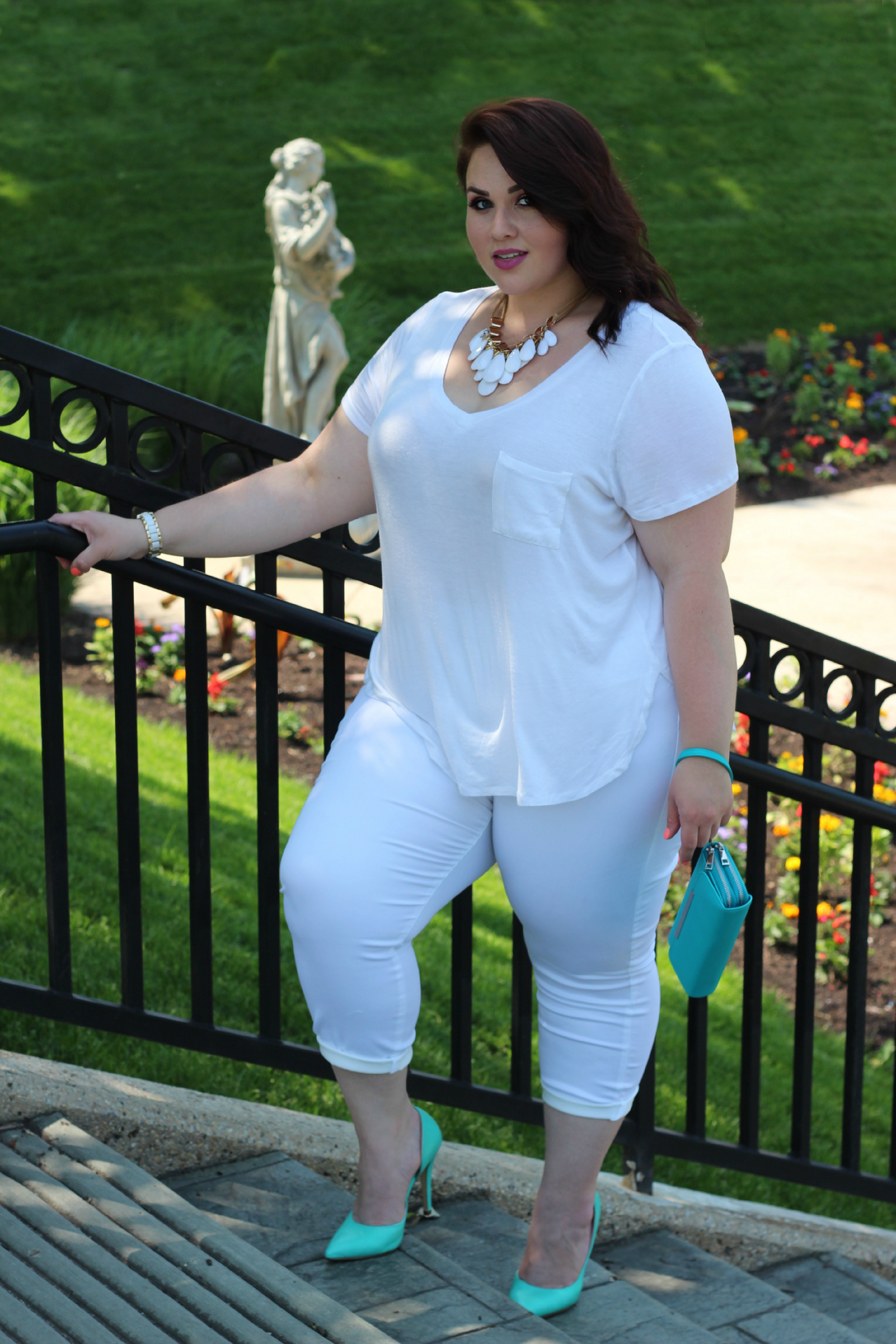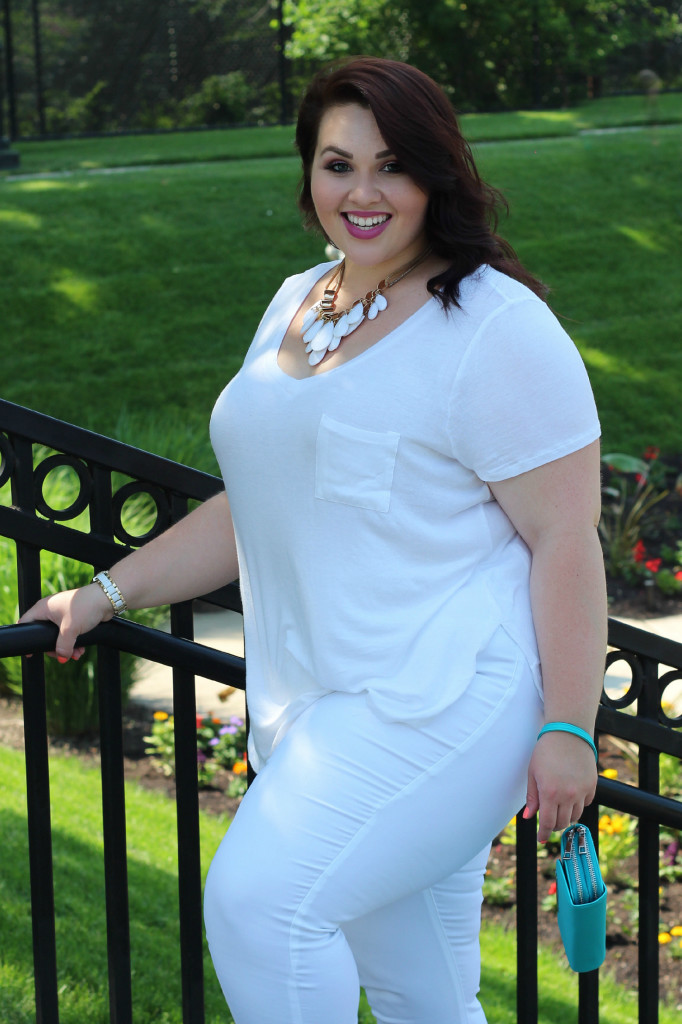 V-Neck Boyfriend Tee//Charlotte Russe
Hi-Waist Pants//Charlotte Russe
Double Zipper Wallet//Charlotte Russe
Pointed Toe Heels//Charlotte Russe
Necklace & Watch//New York & Company
"Up The Amp" Lipstick//MAC
[divider]
As much as I love the all white look, it's hard to keep it pristine when you have two munchkins to chase after. When I shot this look, it was about 90 degrees and HUMID out. We took the kids to the splash pad and let them frolic while I did my fashion blogger thing… with about 50 people staring me down.
What can I say? A plus size girl wearing a crop top and short shorts is apparently a sight to be seen. I love the way these light blues compliment my skin and hair. The shorts are super comfortable, and Charlotte Russe makes them in about every color.
I know some of you might shy away from showing off skin, but it's TOO freaking hot for all those insecurities. One thing that is really important to me is raising my kids to feel confident in themselves and unfazed by societal standards of beauty.
I never want my daughter to look back at this picture of the three of us and remember that as being the last time she wore a swim suit in public. Whether she grows up to be thin, average, plus or otherwise.. I want her to know the size of her thighs don't define her life. They don't define your life, either.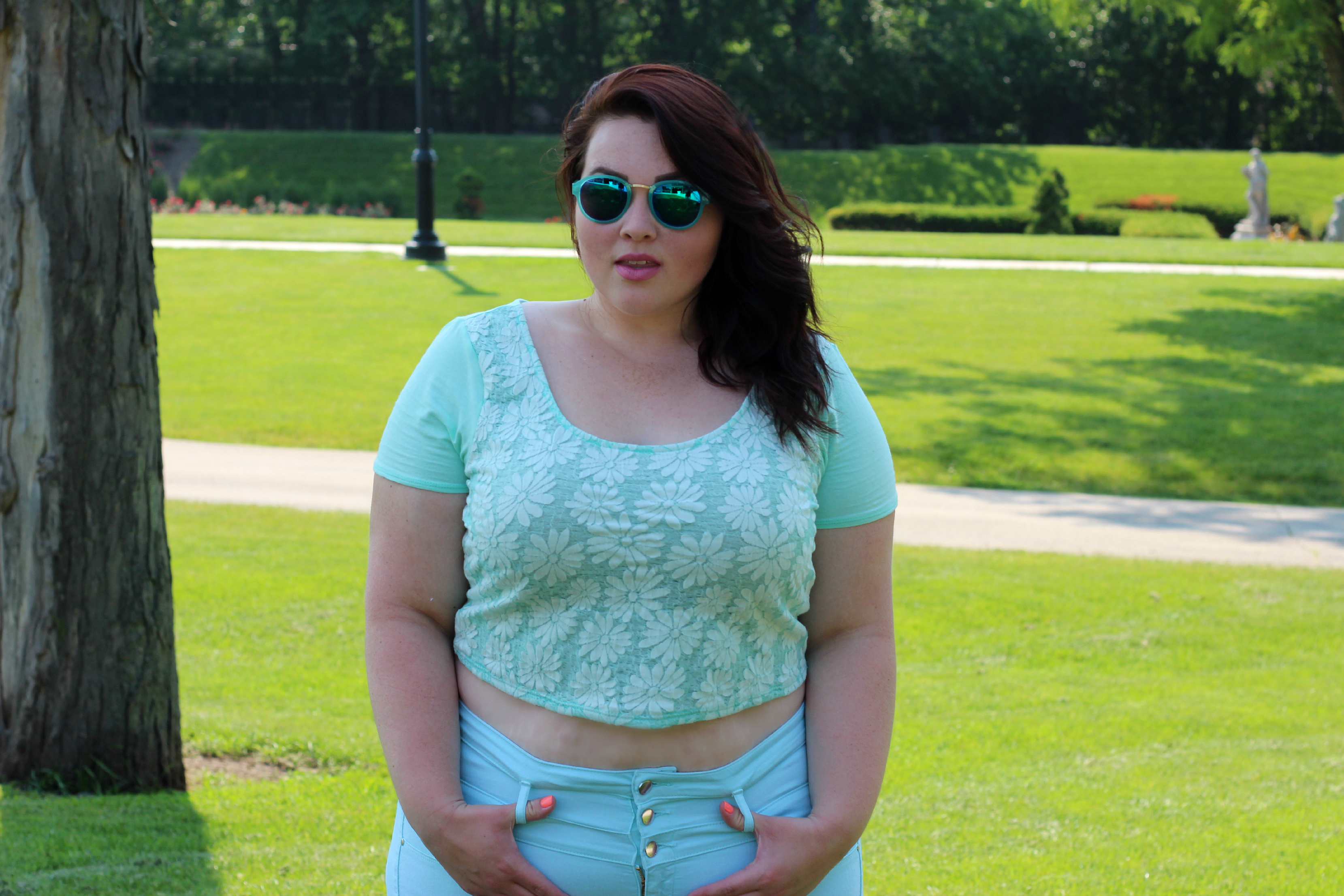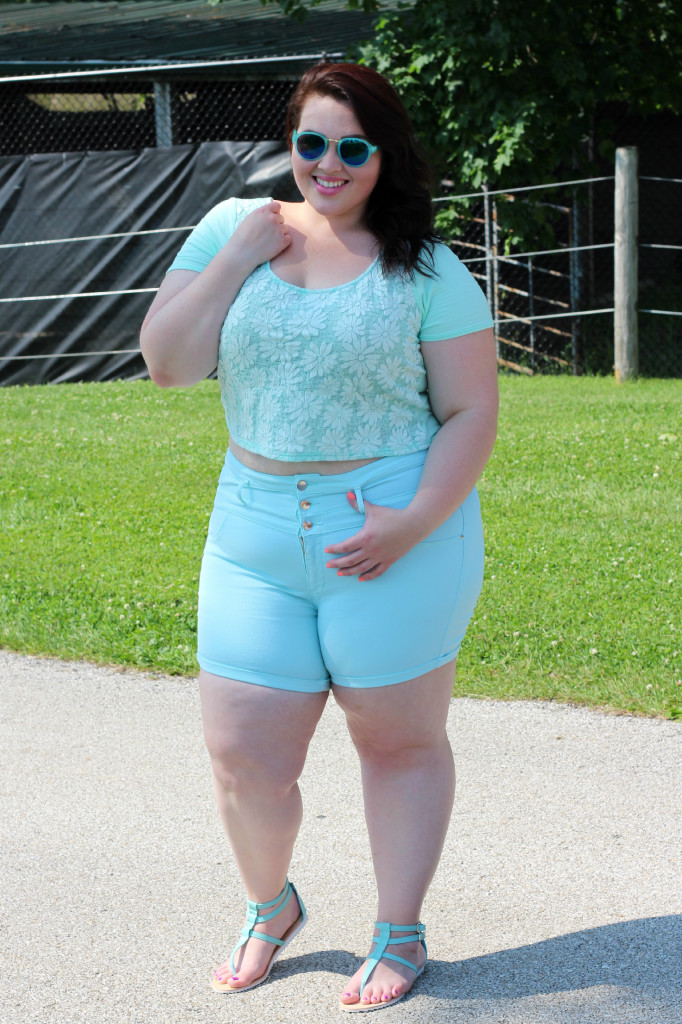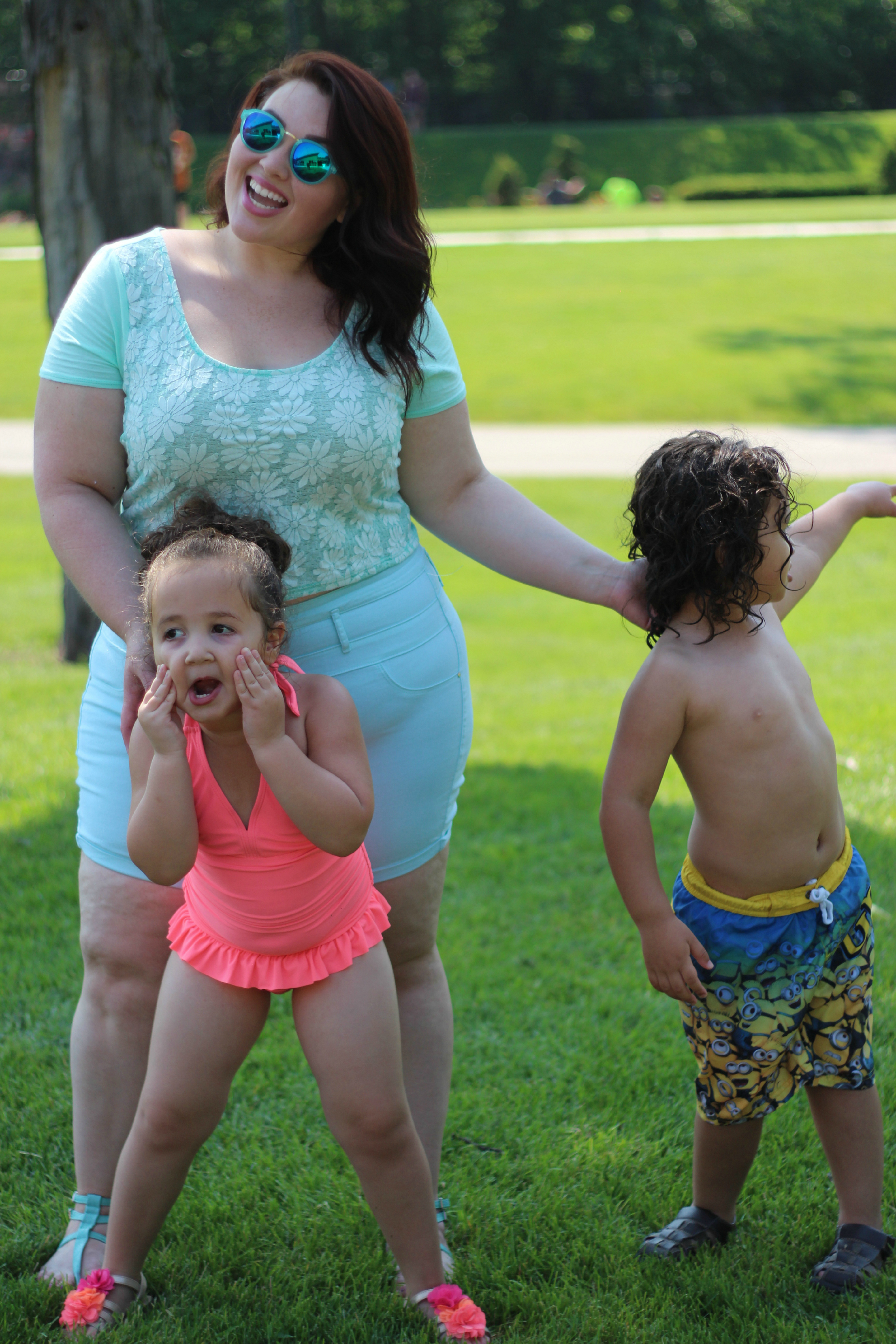 Daisy Lace Crop Top//Charlotte Russe
Hi-Waist Shorts//Charlotte Russe (On SALE NOW!)
T-Strap Sandals//Charlotte Russe
Sunglasses//Charlotte Russe
Thank you to #CharlotteRussePlus for sponsoring this blog post!