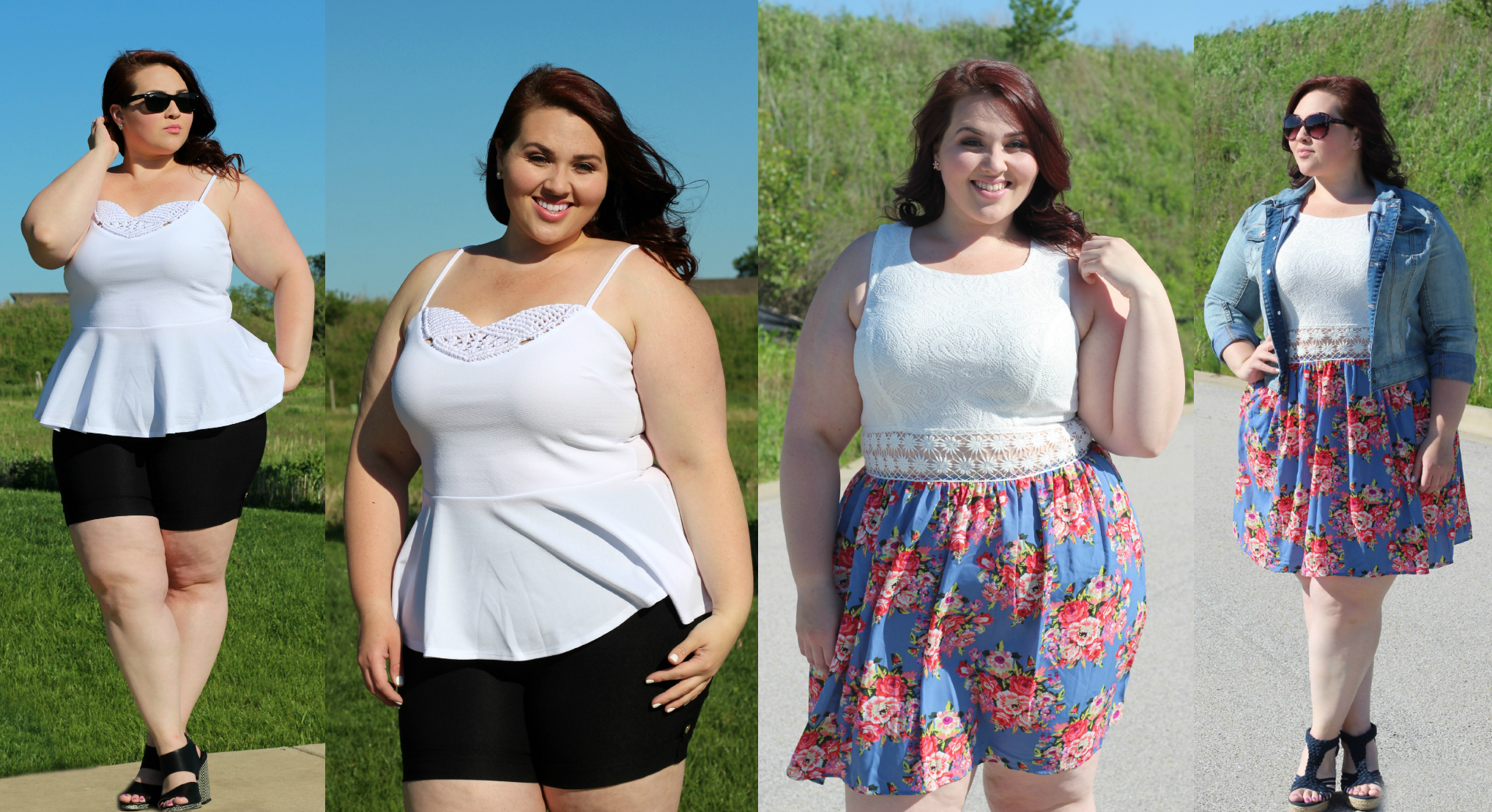 Let's Bring The Heat | Summer Fashion in Charlotte Russe |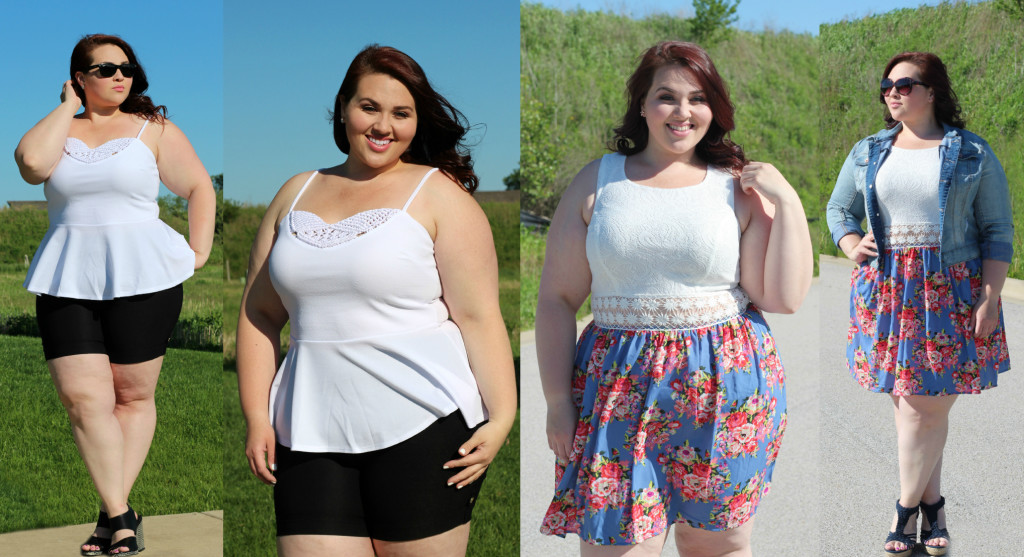 I moved last weekend and my new closet is about 3x as big as my old closet (squee!). The last one was a fair size… but a fashion blogger needs her space. I wasted no time in filling my new closet with some summer fashion. I recently got some new pieces from Charlotte Russe and couldn't wait to show them off.
After my closet sale a few weeks ago, I seriously went from like 30 dresses down to two. My closet was in shock after the massive purge. So when I saw this pretty lace and floral print skater dress from Charlotte Russe+ I knew it had to be mine.
I love that the top is a neutral color and the detailing at the waist gives it a little extra something. They also have another version of this dress that has more of a white floral skirt and it's equally as cute.
I picked this dress up in a size 2X, because the top portion is NOT stretchy at all. So if you're a busty gal… you may want to size up. The jean jacket has lots of stretch and is light weight enough to pair with lots of outfits this upcoming summer.
The second outfit I snagged was this adorable little white peplum top with some high waist cuffed shorts. The macrame detailing on the top is what drew me in, and of course, who doesn't love a sweetheart neckline? The shorts were super comfortable and just the right length. The whole outfit paired perfectly with these patterned wedges that I picked up recently.
I've been loving Charlotte Russe's plus size line, lately. They go up to a size 24 and you'll see a lot of their straight size looks in plus size, which I love. If the Charlotte Russe near you doesn't carry plus, you can always order online like me. 🙂
Look #1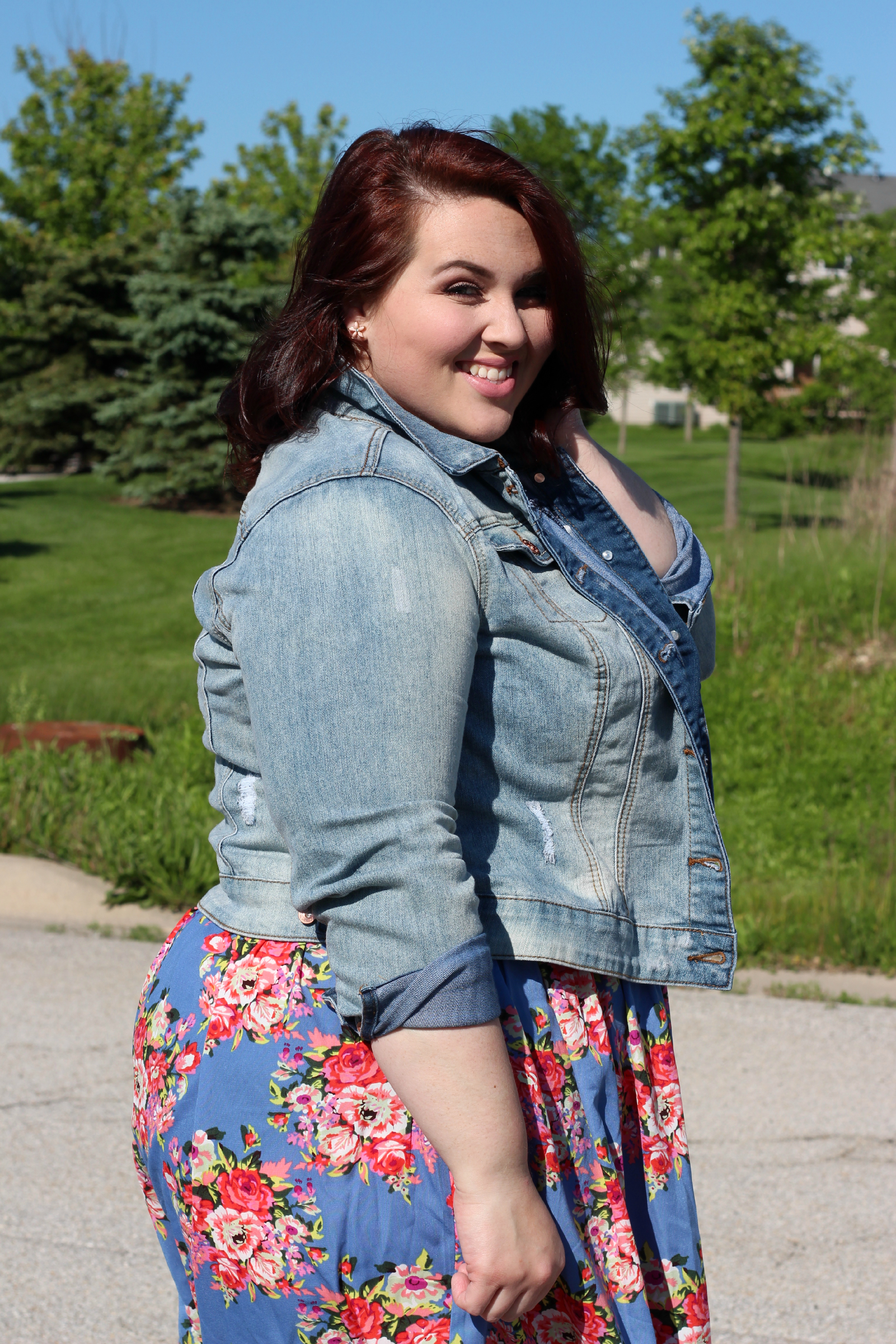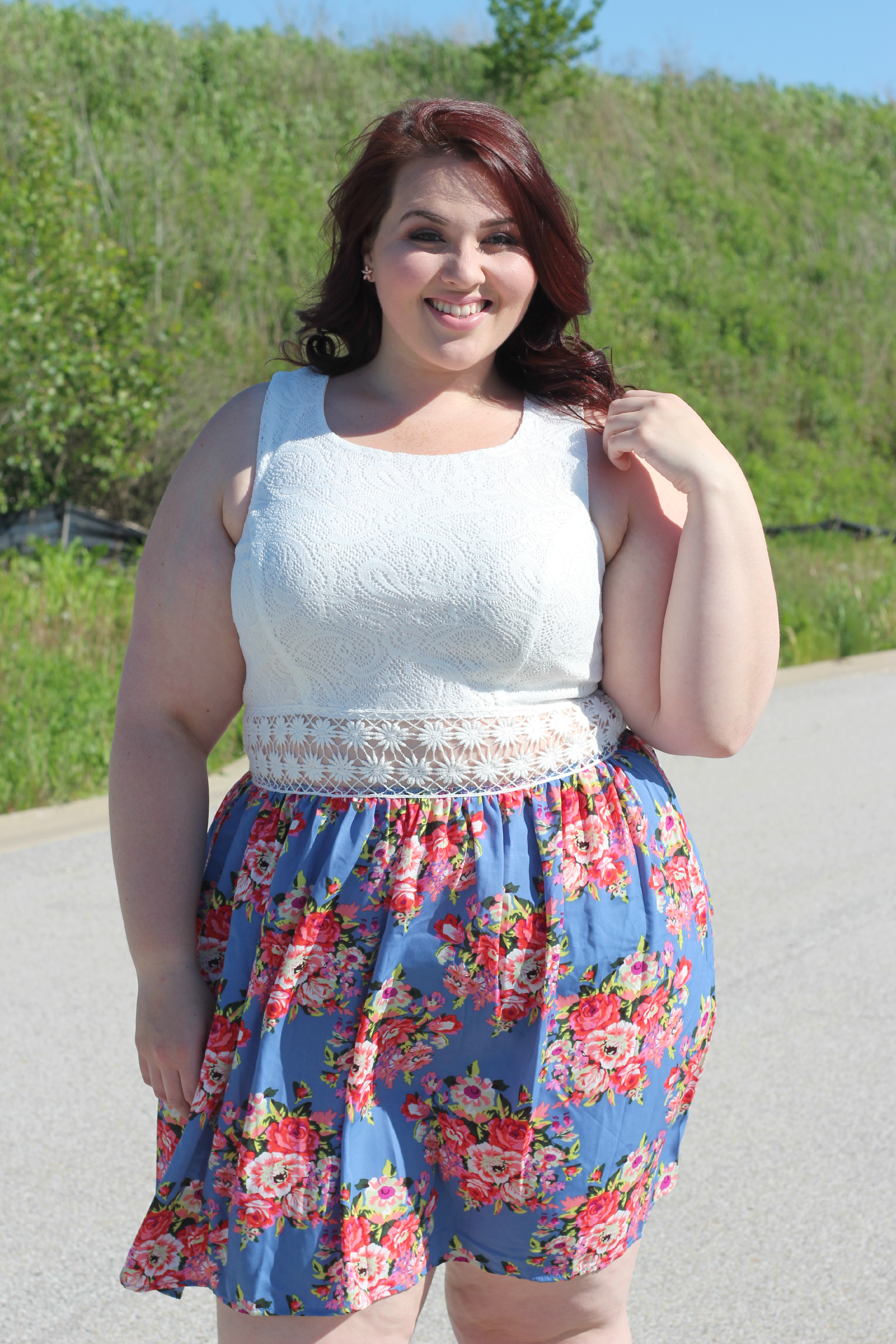 Floral Dress//Charlotte Russe+
Jean Jacket//Charlotte Russe+
Sunglasses//Target
Wedges//Torrid (Similar)
 Look #2



Peplum Top//Charlotte Russe+
Cuffed High Waist Shorts//Charlotte Russe+
Patterned Wedges//Torrid
Many thanks to #CharlotteRussePlus for sponsoring this post! #Charlotte0to24