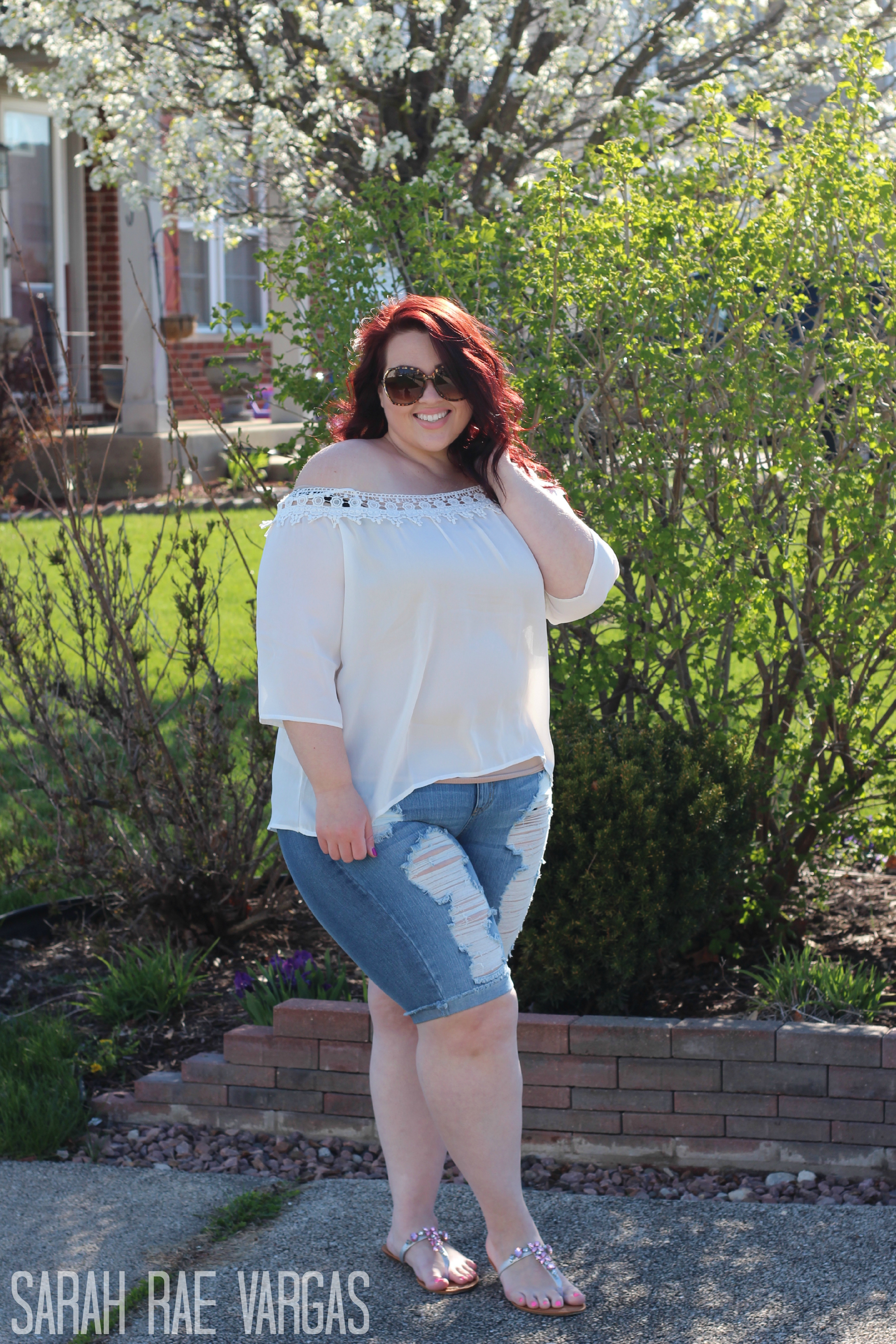 Trending in Charlotte Russe+ | Plus Size Fashion |
In case you didn't know, I just had a huge closet sale with tons of plus size fashion and whoa. It was nuts. You guys scooped up every. single. item. So what's a girl to do when she purges half her closet? Start filling that bad boy back up, of course! I got some more cute outfits from the Charlotte Russe Plus line recently, and here are a couple I thought you might like.
All my blogging friends are able to pull off these two piece sets with no problem at all. They always look crazy cute in them, while still being nice and casual. I decided to pick up a set to see how it would look on me. I'll admit, it took a little time for me to get used to having THAT MUCH skin exposed at once, but I thought the outfit was super cute and it's perfect for warm weather.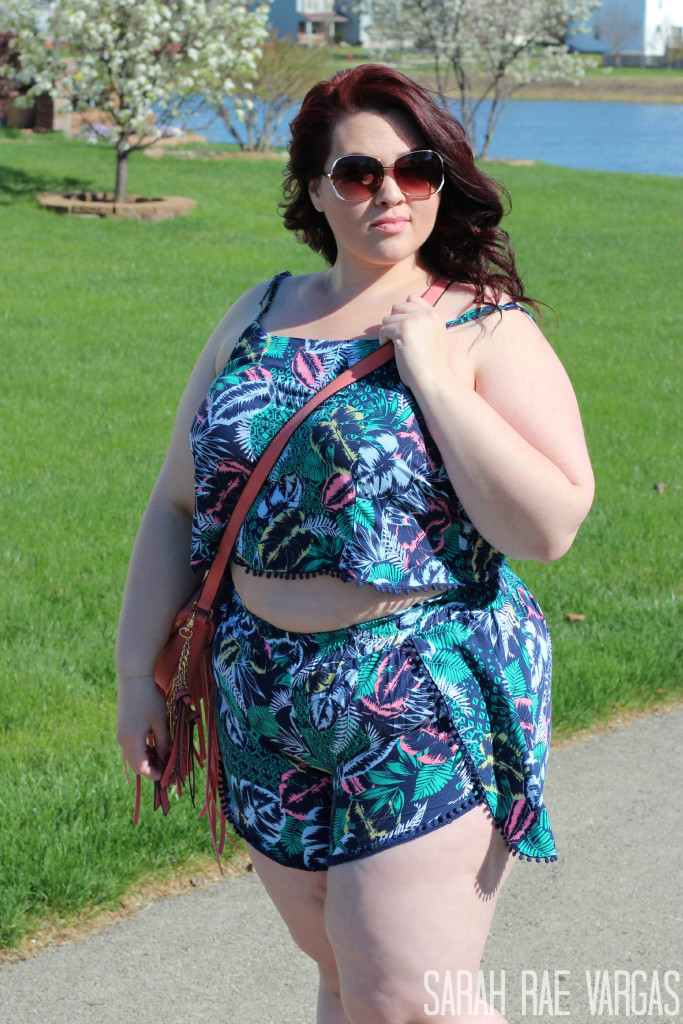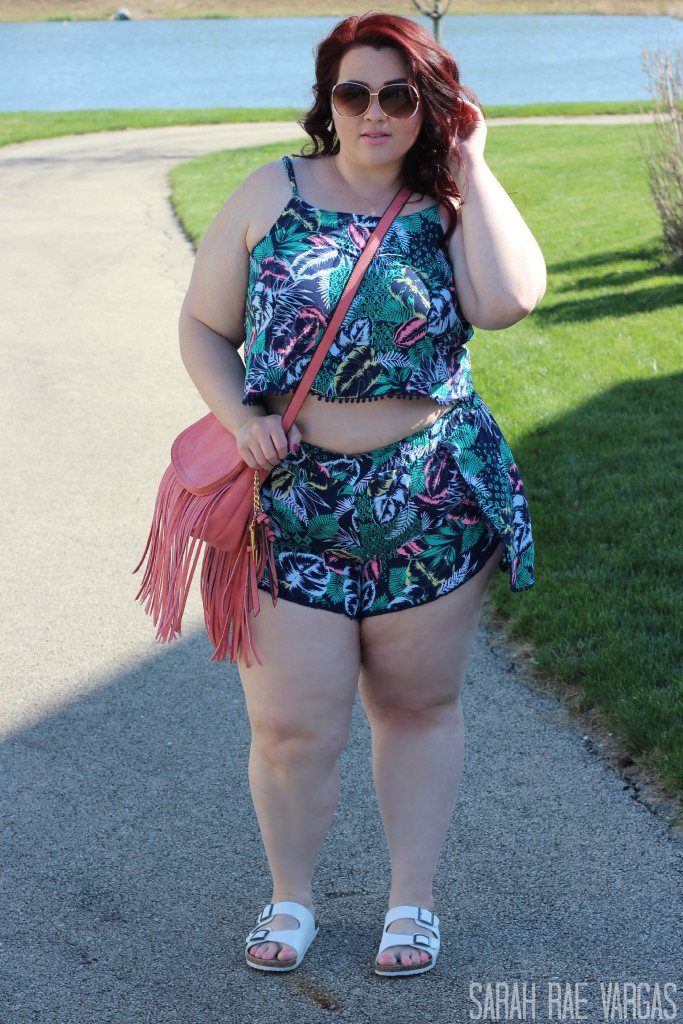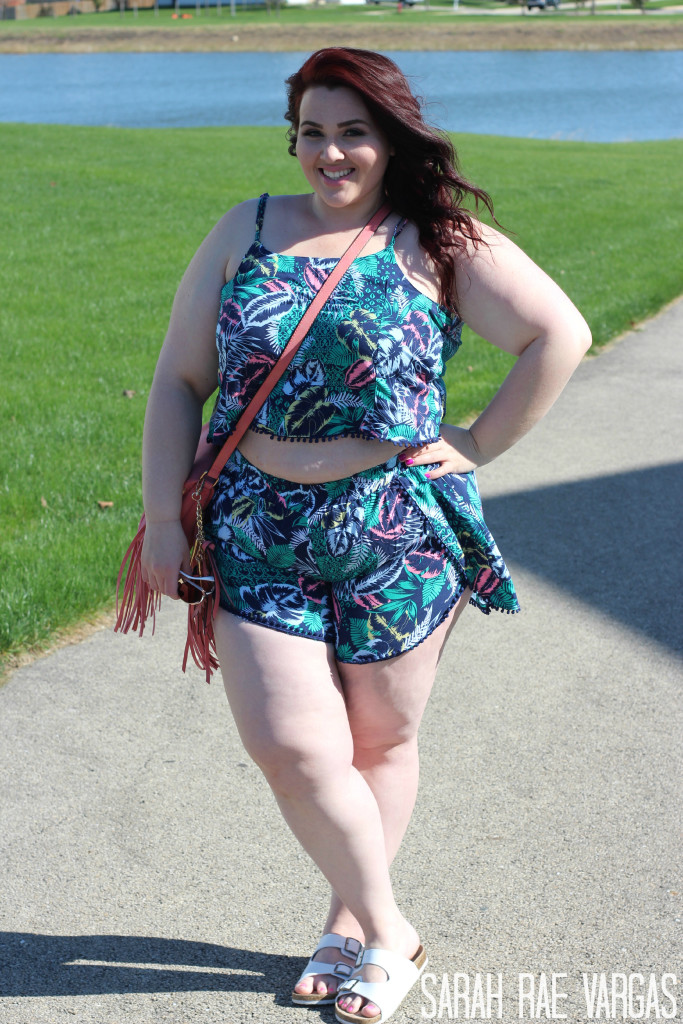 This second outfit had the illusion of a lot of skin showing, but I was actually fairly covered up. I LOVE this crocheted chiffon flowy top. I know how trendy super distressed jeans are right now, and I love the look of these bermuda shorts. They are the perfect length for me, although I would recommend you wear a pair of tighter legging-like shorts beneath, because the distressing on the left side goes quite high. If you want your chonies hanging out for everyone to see, by all means, don't wear anything extra underneath 😉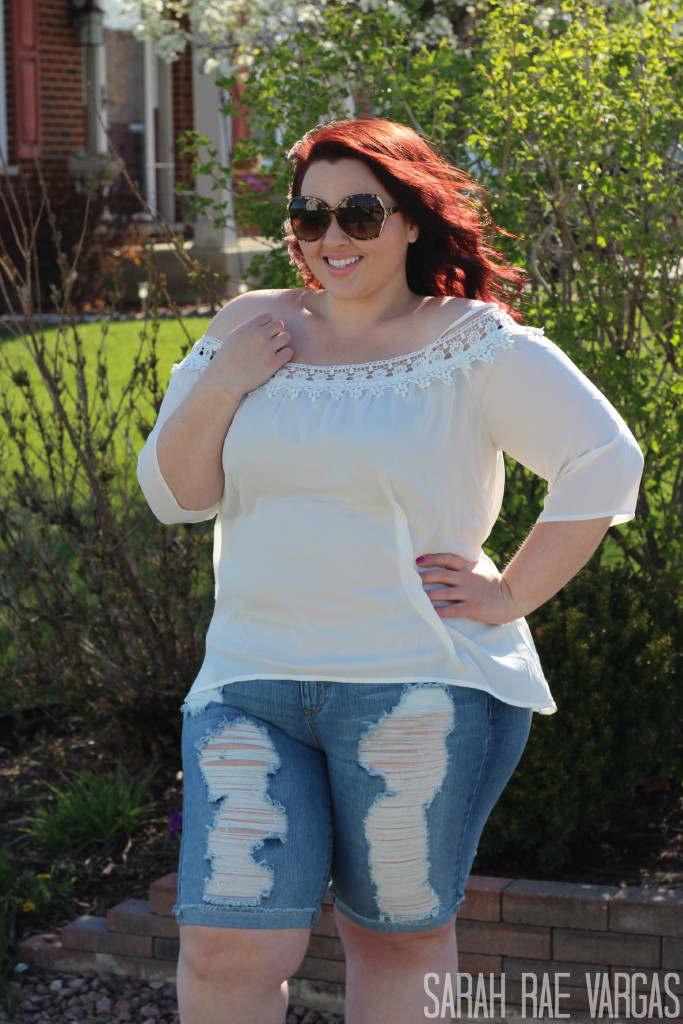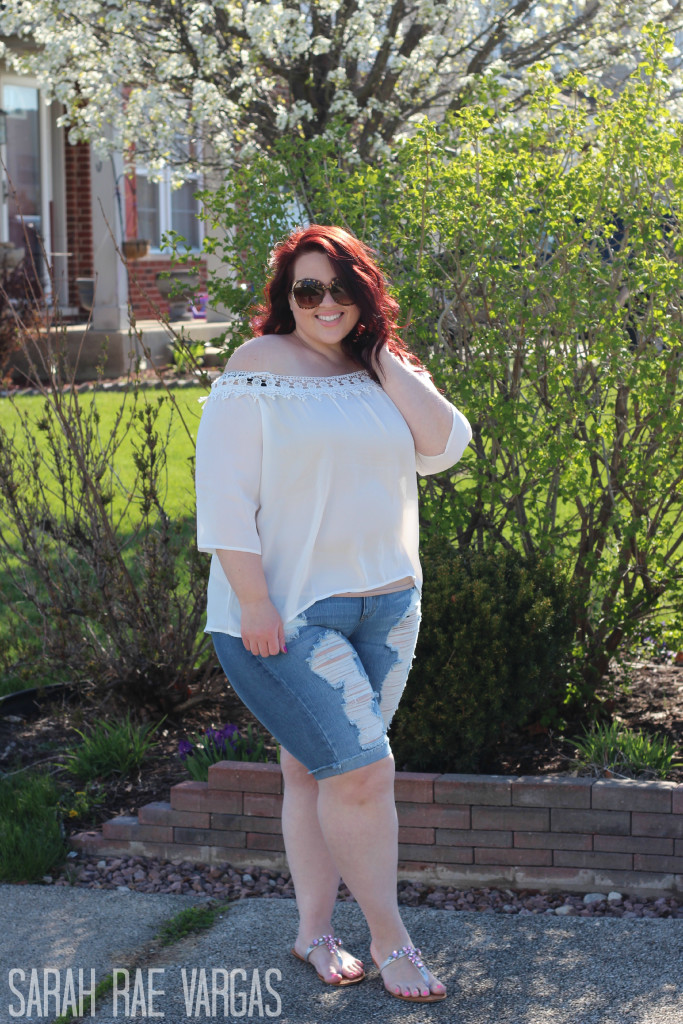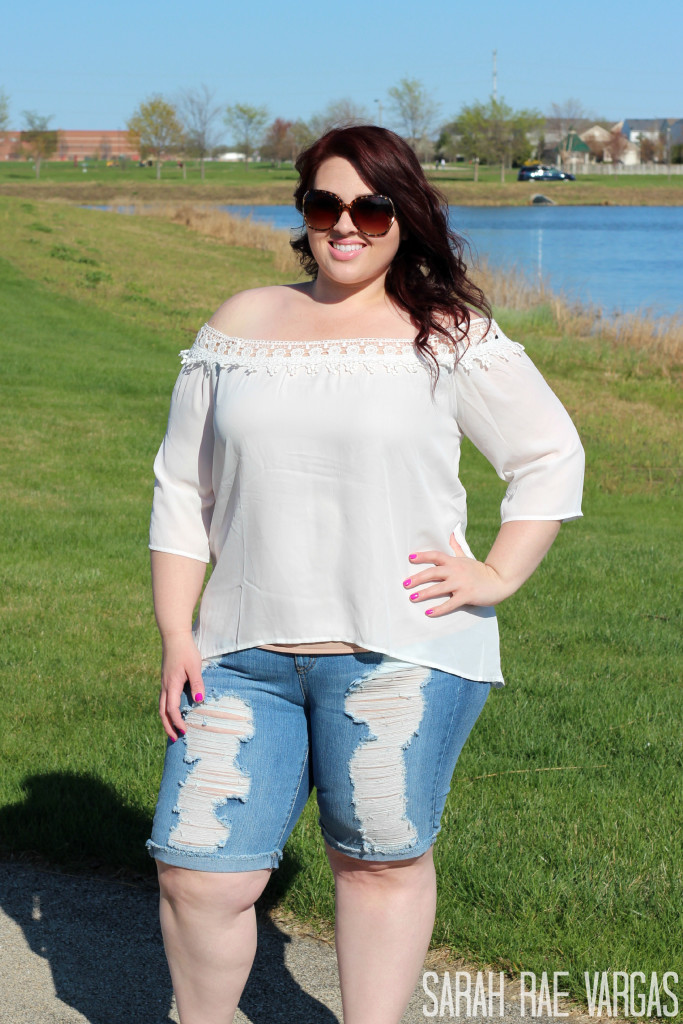 Both outfits are cute and casual, but you'll definitely still look put together when you walk out the door. My goal is usually to look like I tried very hard to construct the perfect outfit, when in reality, I just grabbed whatever was clean and on a hanger.
If you haven't checked out Charlotte Russe's plus line, you definitely should. The sizing runs a teeny bit small for me, so I suggest sizing up in things that don't have much stretch. The plus line is available online and in store, and goes up to a size 24/3x. #Charlotte0to24
Shout out to #CharlotteRussePlus for sponsoring this post!