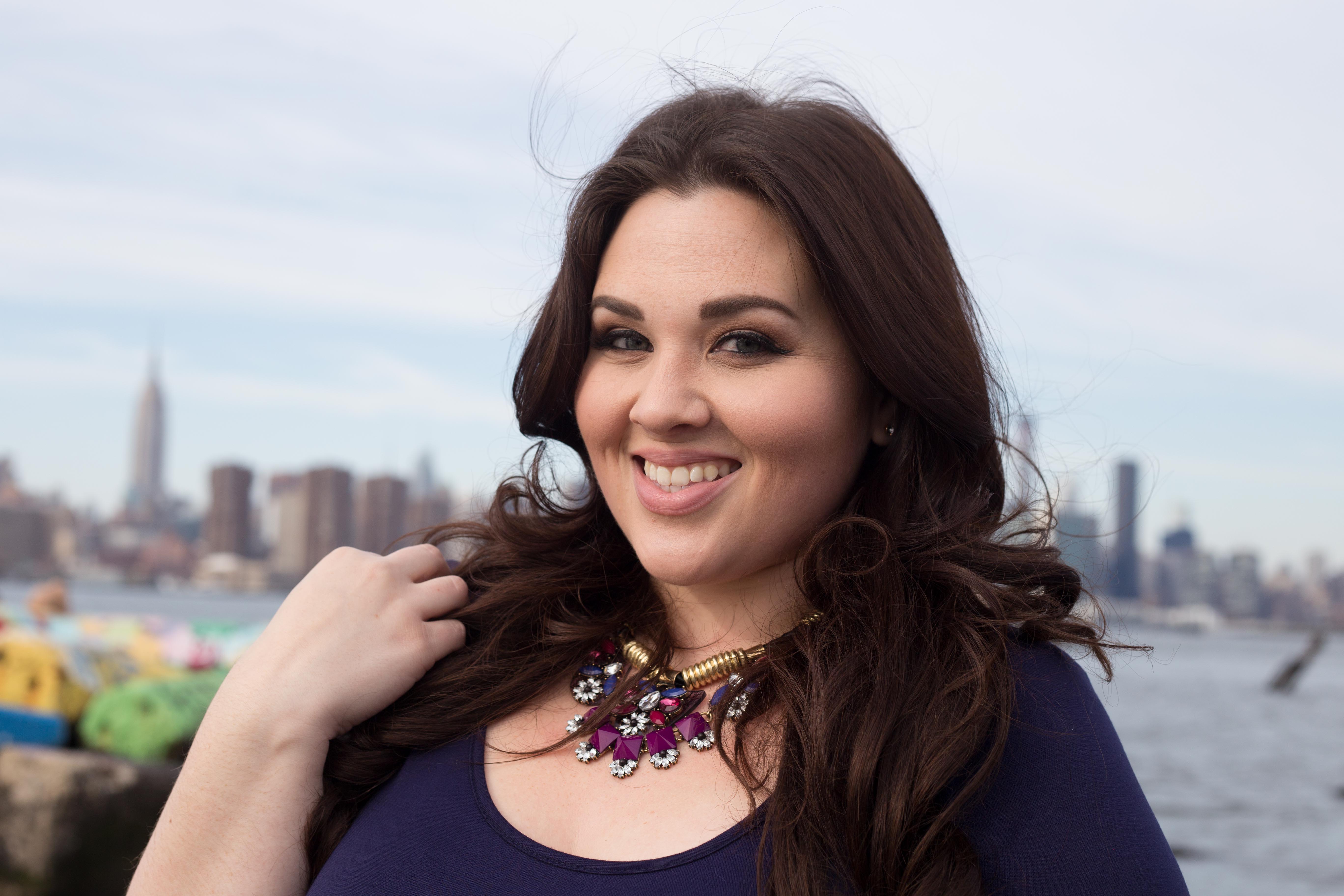 New York Twist | Plus Size Fashion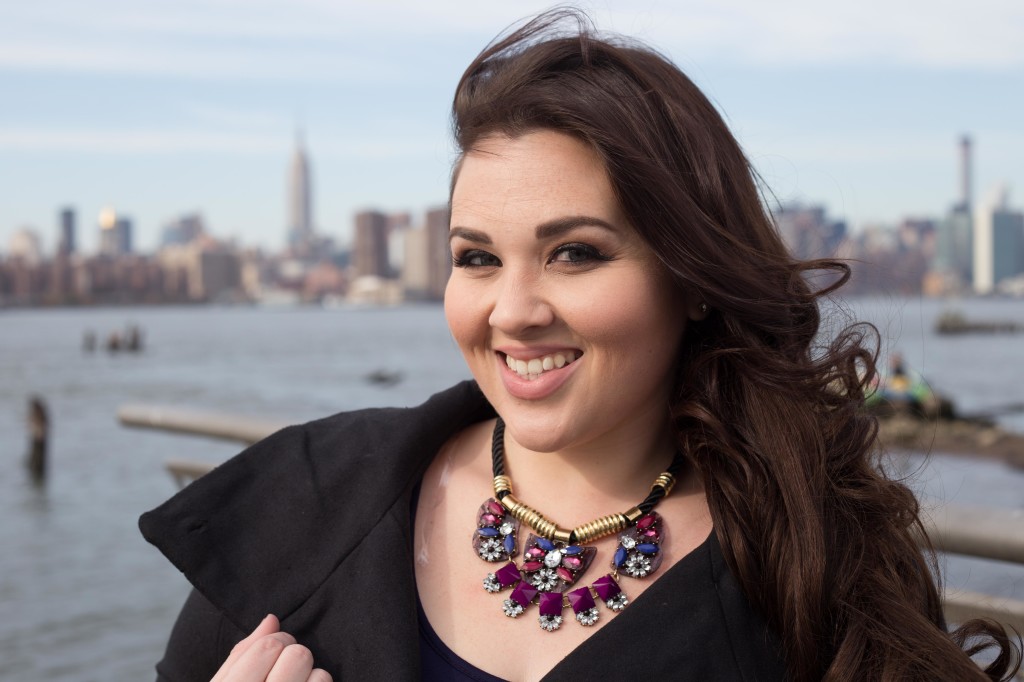 Thanks to Fashion To Figure, I was able to spend last weekend in New York City and it was freaking awesome. We are working on a special little somethin' somethin' that I'll talk more about later next month. Soo excited about it, can't even lie.  Anyway, the weekend was so much fun and I got to hang out with some of my favorite bloggers while I was there like Essie, Chantè, Kelly, and Megan.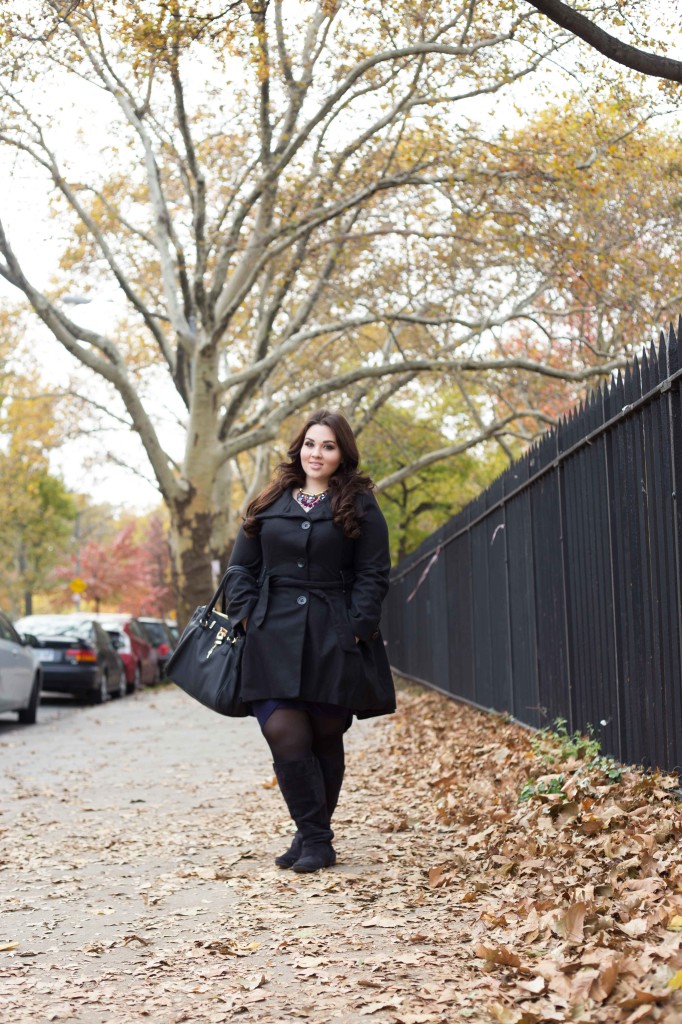 I loved being able to actually visit a brick and mortar Fashion To Figure. I tried on a bunch of outfits while I was there, and with the help of some Instagram friends, was able to pick out the perfect look for my last day in the city. If you want to see the other outfits I rocked on my trip, check out my #InstaTakeover on Fashion to Figure's Instagram.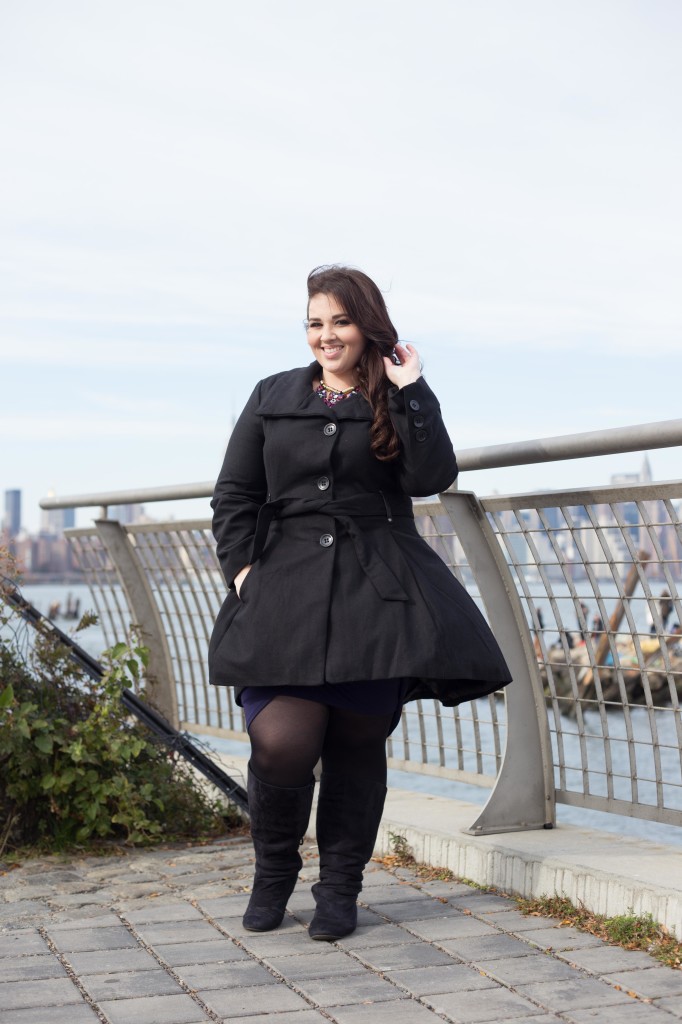 On my final day, we headed over to Brooklyn and had an amazing photoshoot. That place was made for photoshoots, seriously. There were a bunch of other people walking around with DSLR's hanging from their necks. Ahhh, my people. I was lucky enough to have a super talented photographer shooting my OOTD. I apologize in advance that my future outfit pictures won't live up to this quality. I'm devastated about this.
So, the outfit. Obviously, it's from Fashion To Figure. I'm OBSESSED with the coat. The flare is so freaking cute and feminine. It's the perfect length and super warm. Also, it's like $40… sooo go buy it, seriously. They have the black one online and in-store they have a few other color options.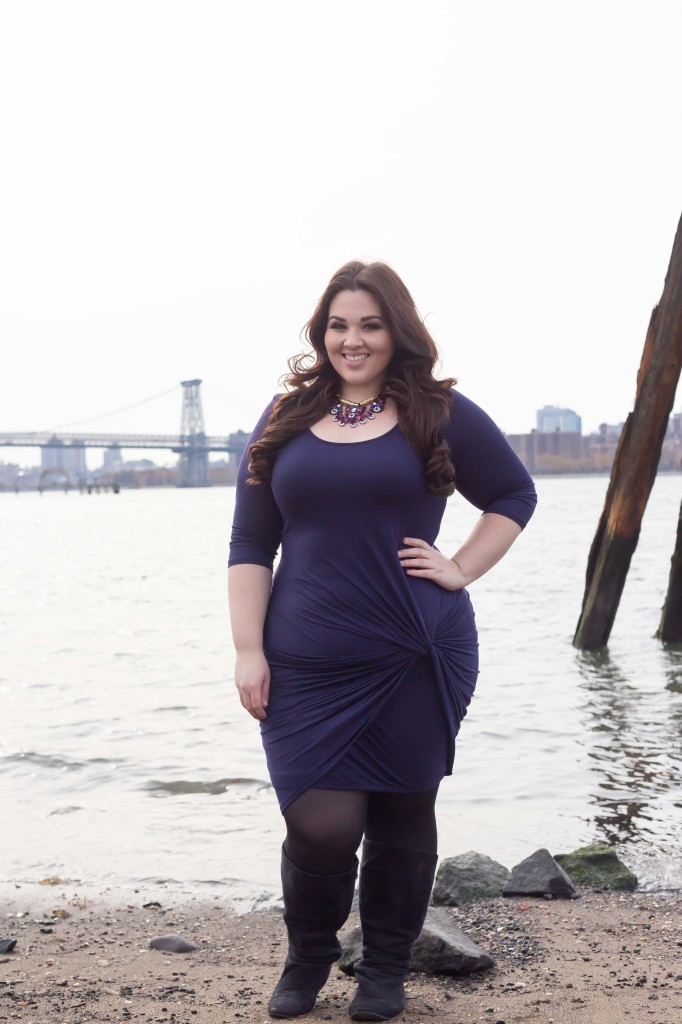 The jersey twist dress is to die for. The twist creates a very flattering illusion around the tummy area and does fun things to my hips. 😉 You can get this in a few different colors in-store, as well. Online you can grab it in black or red. The statement necklace I'm wearing is my new favorite accessory.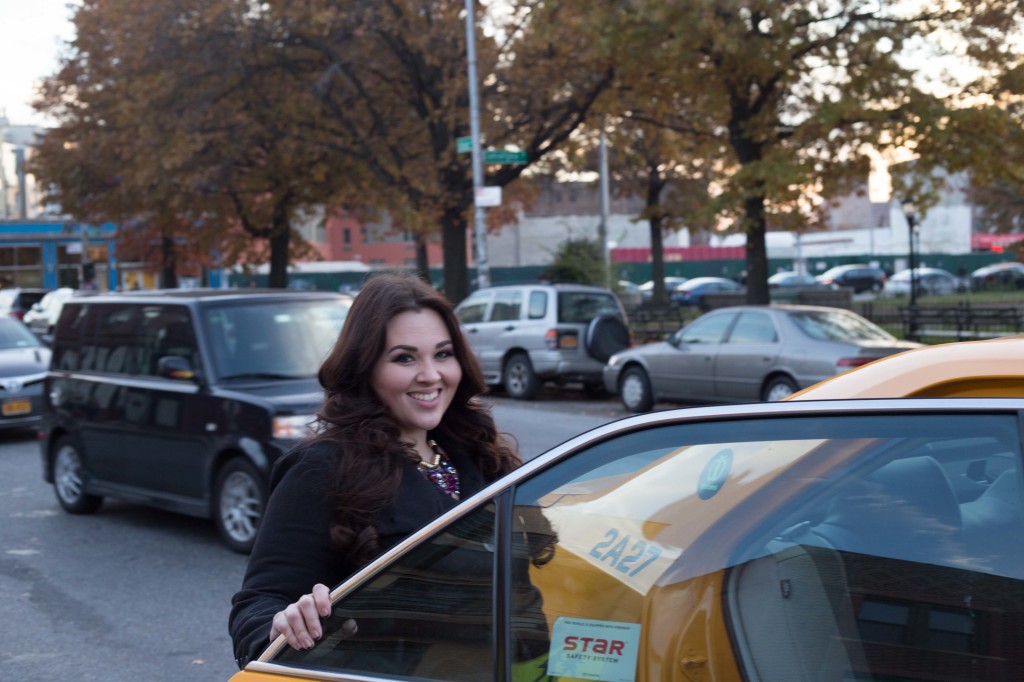 New York was a blast. I vlogged the entire trip, so if you want to see what I got into, check it out below. Also, a HUGE thank you to Fashion To Figure for having me for the weekend. I cannot wait to share with you all what we have planned!