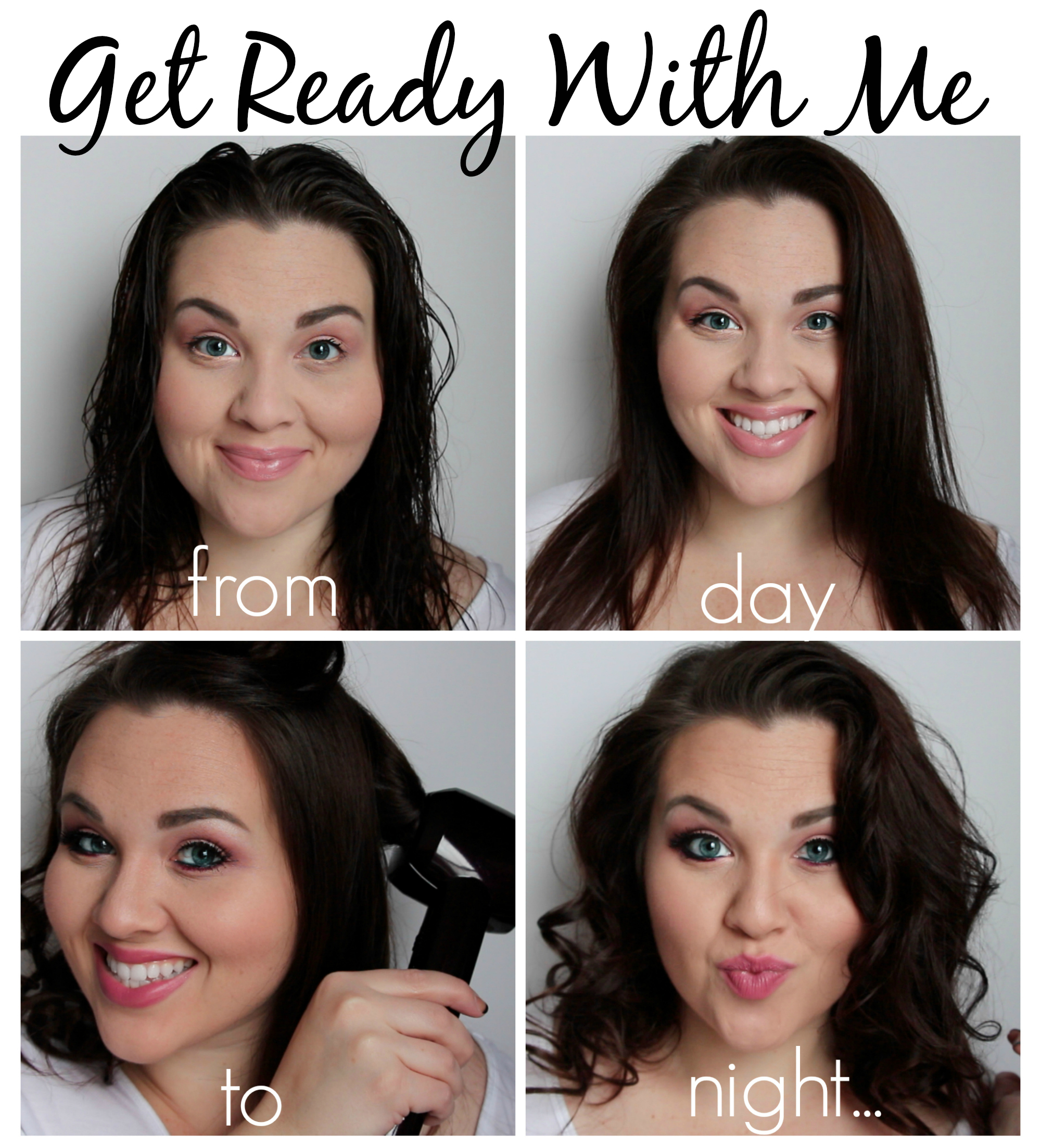 GRWM: Day To Date Night Looks [Makeup, Hair Styles, and Outfits]
This shop has been compensated by Collective Bias, Inc. and its advertiser. All opinions are mine alone. #CollectiveBias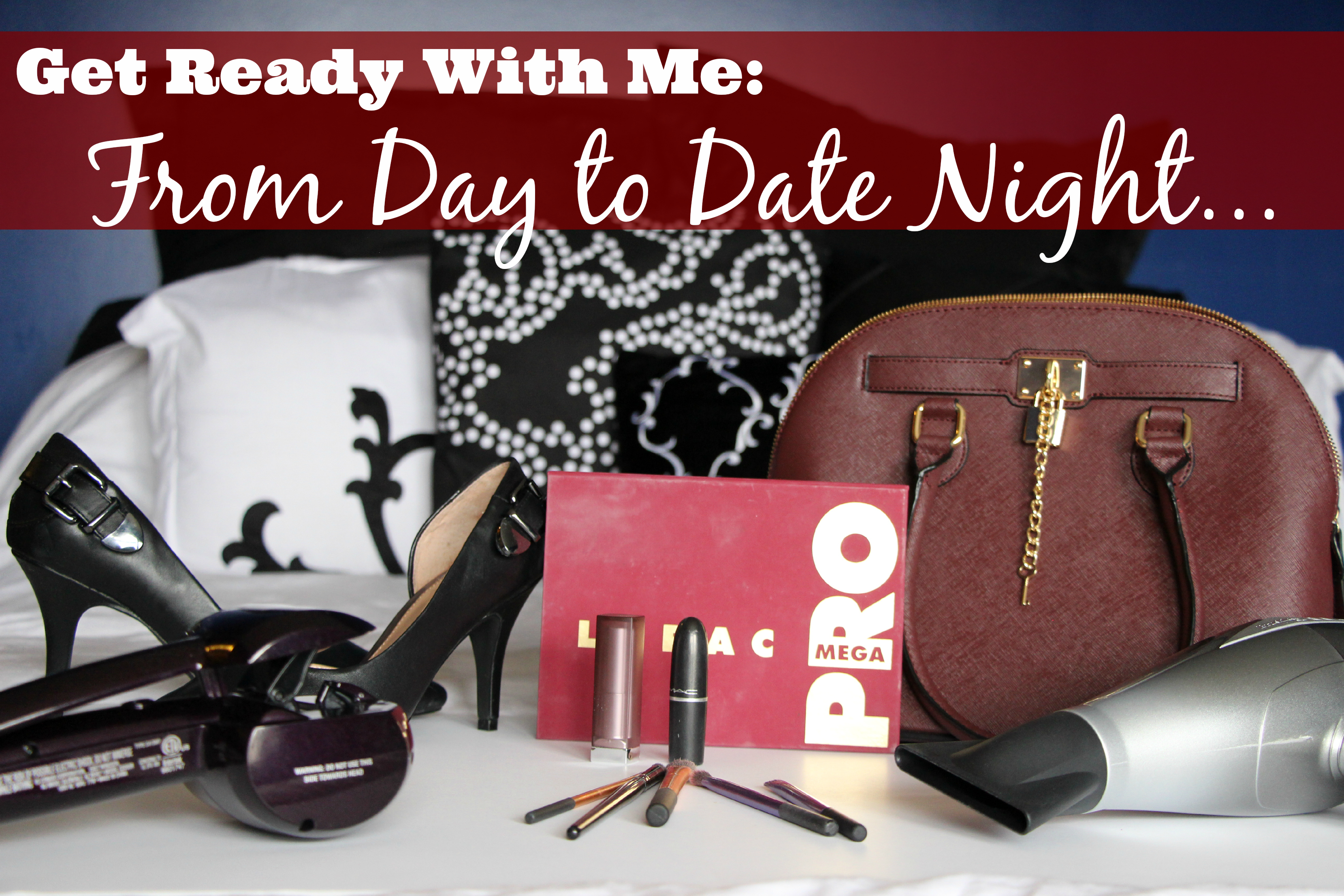 I've had a lot of people asking me to do some 'get ready with me' videos, so I thought I would finally give it a shot. I've been wanting to do some tutorials for my everyday hair styles, so this was the perfect opportunity. I'm a pretty no-fuss girl when it comes to my hair. Unless I'm doing a photoshoot, then it's all fuss. For the most part, though, I like to keep it pretty simple.
My go-to style involves a round brush and a blow dryer. It takes me about 7 minutes from start to finish and it's my favorite way to wear my hair. About a month ago, my blow dryer stopped blowing out hot air and I was sooo devastated.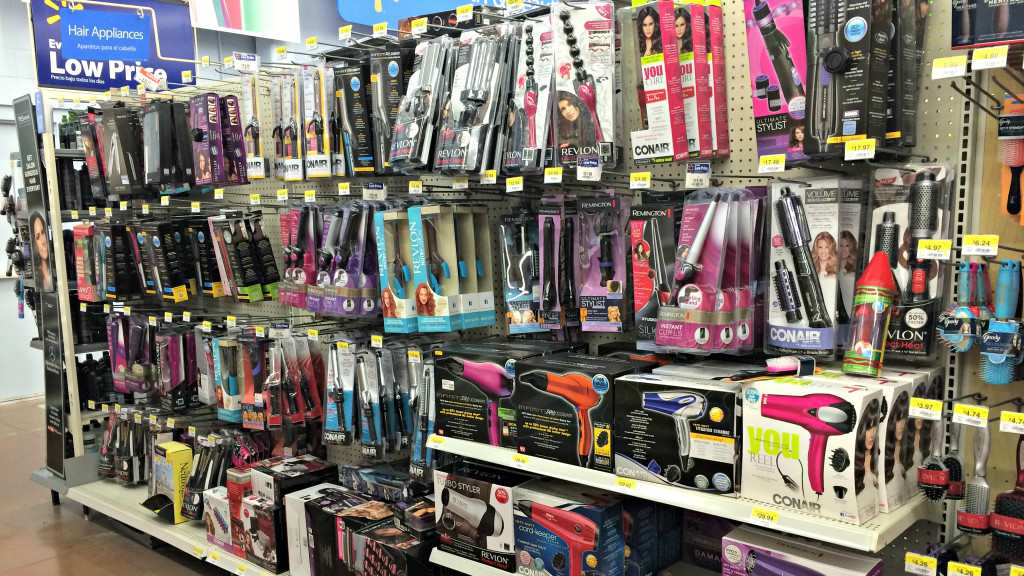 I love shopping. I love my hair. But I HATE shopping for new hair tools, because there are a million options. Instead of going to a beauty store, I decided to hit up Walmart to find a new blow dryer. I remembered hearing a bunch of my friends raving about some new blow dryer, I spotted it in the aisle, and decided to try it out.
It's the new Infiniti Pro by Conair 3Q Brushless Motor Dryer and I'm super glad that I bought it. It dries my hair faster and uses less heat to do it. Plus, it looks super slick and I'm all about appearances. 😉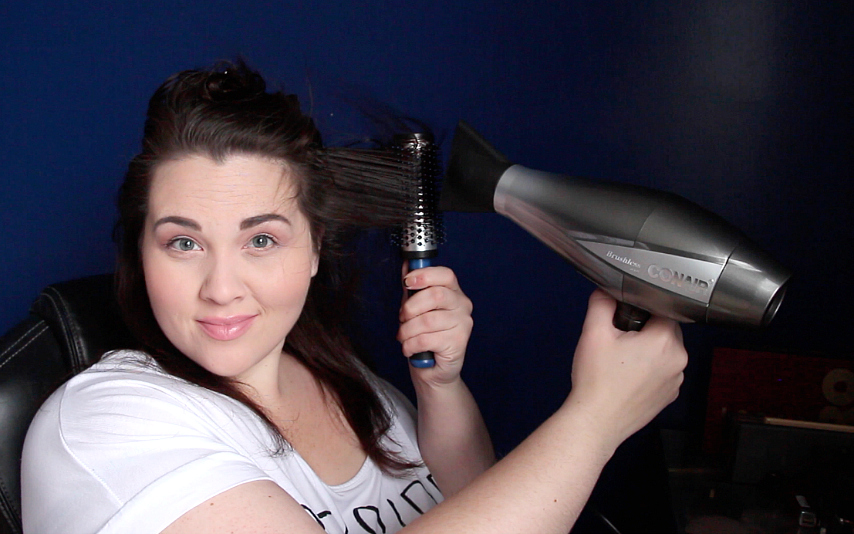 I used my Infiniti Pro by Conair Curl Secret to achieve my 'night time' look in this tutorial. I remember when I first bought it, like a year ago, and it seemed so daunting. It's really easy to use though, so I became a pro in no time. It cuts down on curl time and it gives me an entirely different look than my normal curling irons. You can customize your curls with the different settings on the Curl Secret. It'll make you say I #HeartMyHair. I even grabbed a new one and will be gifting it this holiday season. 😉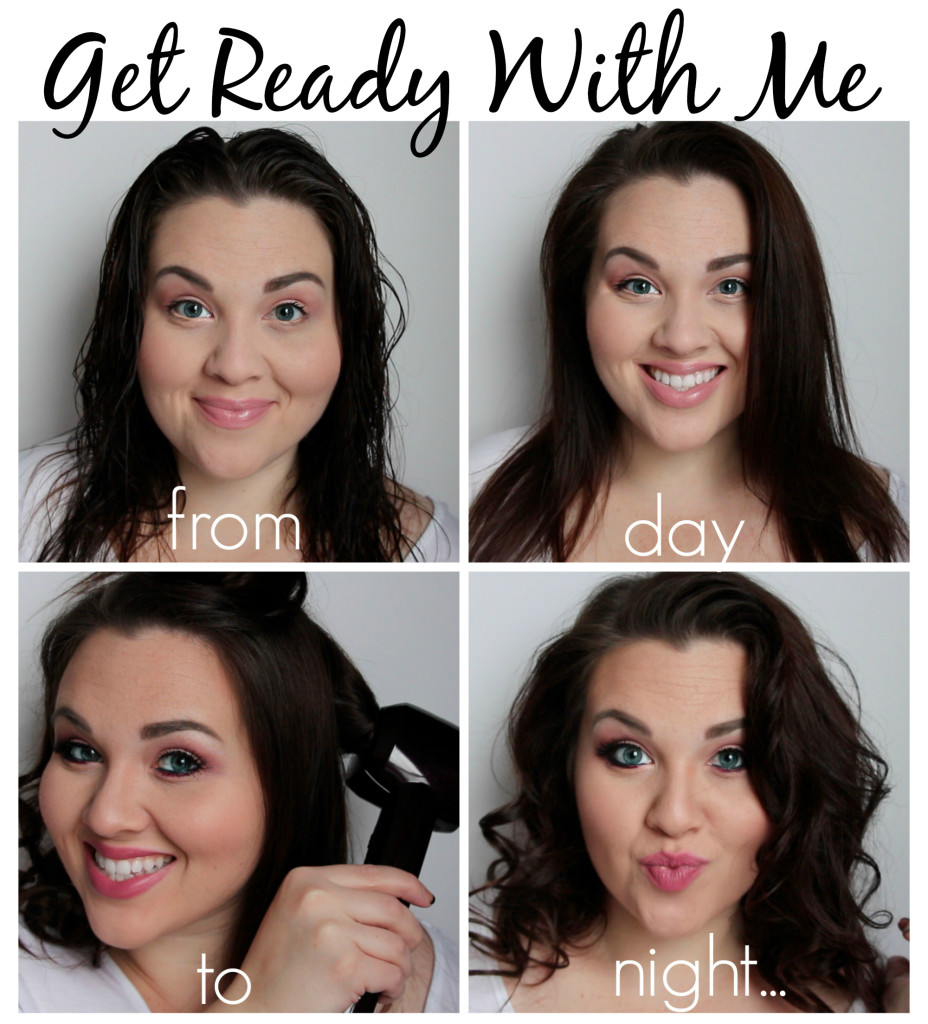 My makeup for both looks is simple and easily transitioned. I managed to only use one eye palette for both looks. Go me! I love makeup and hair that can go from day to night. It's perfect for when you don't want to go grocery shopping with a va-va-voom makeup look at 9am, but need a nice base for your 9pm date night look. Same goes for the hair. A quick blow out is the perfect base for any hairstyle.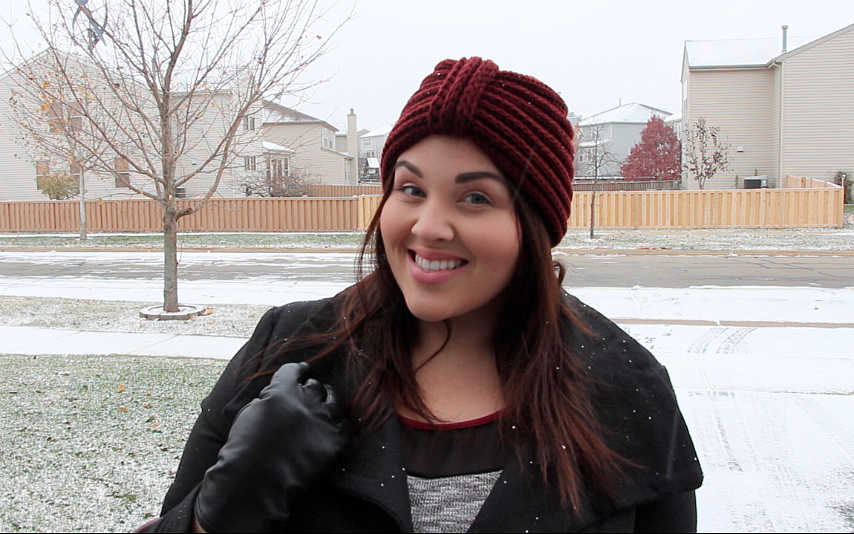 In the video below, you'll see how to achieve both makeup looks, both hairstyles, and see two quick outfit of the days that will take you from day to night. Be sure to subscribe to me on YouTube for updates and check out Conair's channel for more how-to's.
[divider]