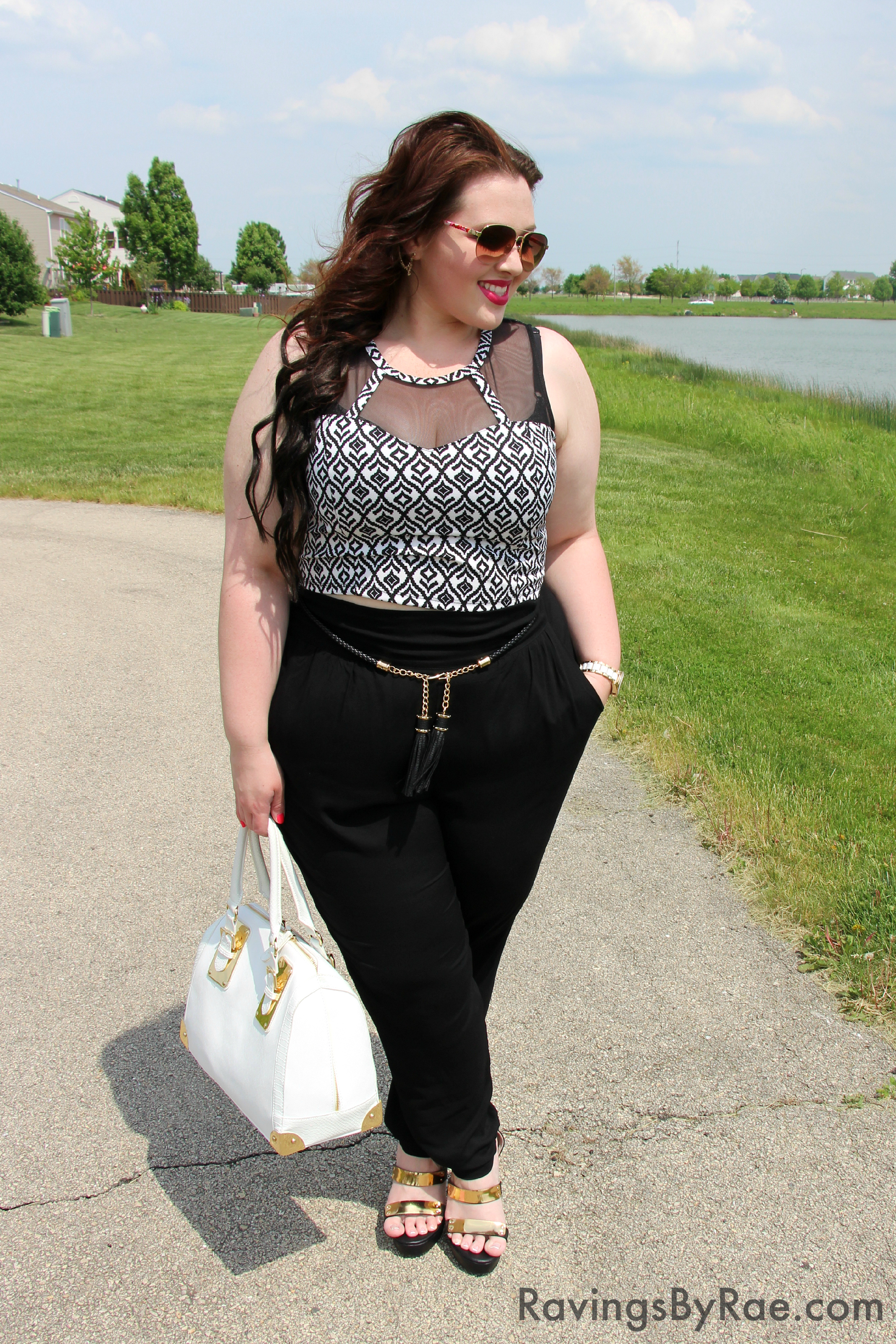 Outfit of the Day: Crop Top & Living Doll LA Plus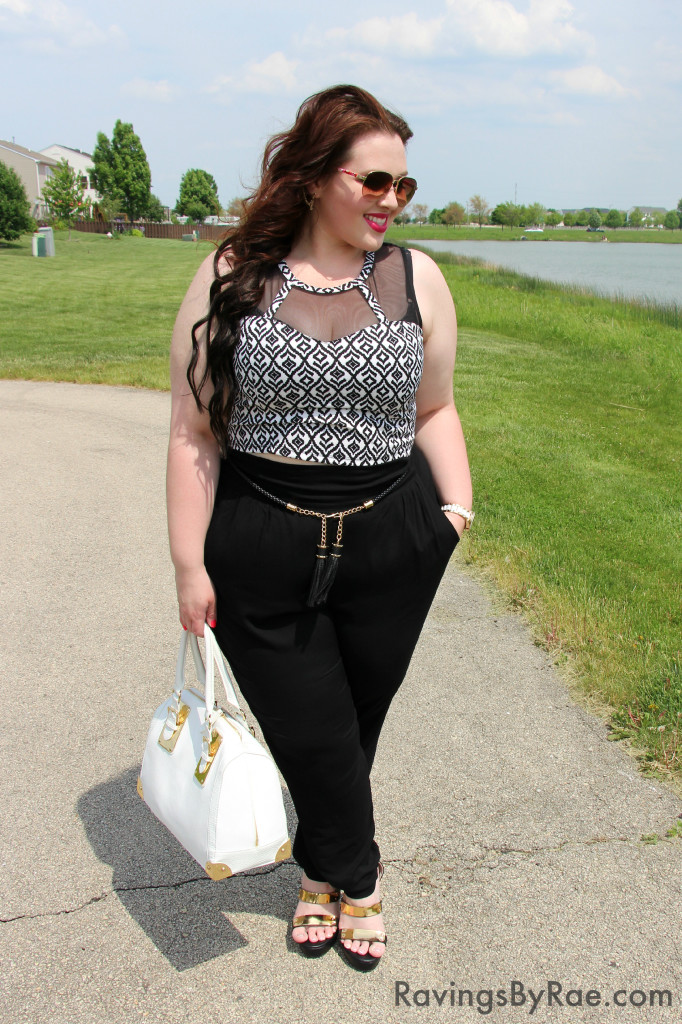 Hi there, sweets. Why do I feel like it has been f o r e v e r since my last plus size outfit of the day? I feel like my life has been flying by. I'm so busy now, with the daily vlogs that I'm uploading, and the crazy amount of videos I have recorded and waiting for editing.
Anywho, I needed to go exchange some things at the mall recently and found this awesome little leather and gold tassel belt at New York & Company. I knew that it would be the perfect addition to my new "Sicker Than Your Average" pants that I received from Living Doll LA.
I had a courtesy package sitting on my bed for me when I arrived home from my last trip and was sooo excited to rip it open and try on all the clothes. I LOVE the tanks that I got. They are graphic and super comfortable. The quality is awesome, and it's made in the USA… double awesome.
The second I tried on these pants I KNEW that I had to feature them in an OOTD, asap. They were about 6+ inches too big at my waist, but fit my thighs perfectly. Taking them in takes only a few minutes and they look freaking gorgeous. They are really lightweight and perfect for being summertime fine. 😉
You can find Living Doll LA in Nordstroms, Dillard's, Von Maur, Belk, and Buckle, 80% of their line is made in the USA. You can use code "ravings10" and get 10% off anything, excluding sale items through June 30.
I've been obsessing over gold accessories and embellishments lately and this look really shows that. Head to the bottom of the post for all outfit details. Be sure to watch my video on YouTube and subscribe to never miss an update.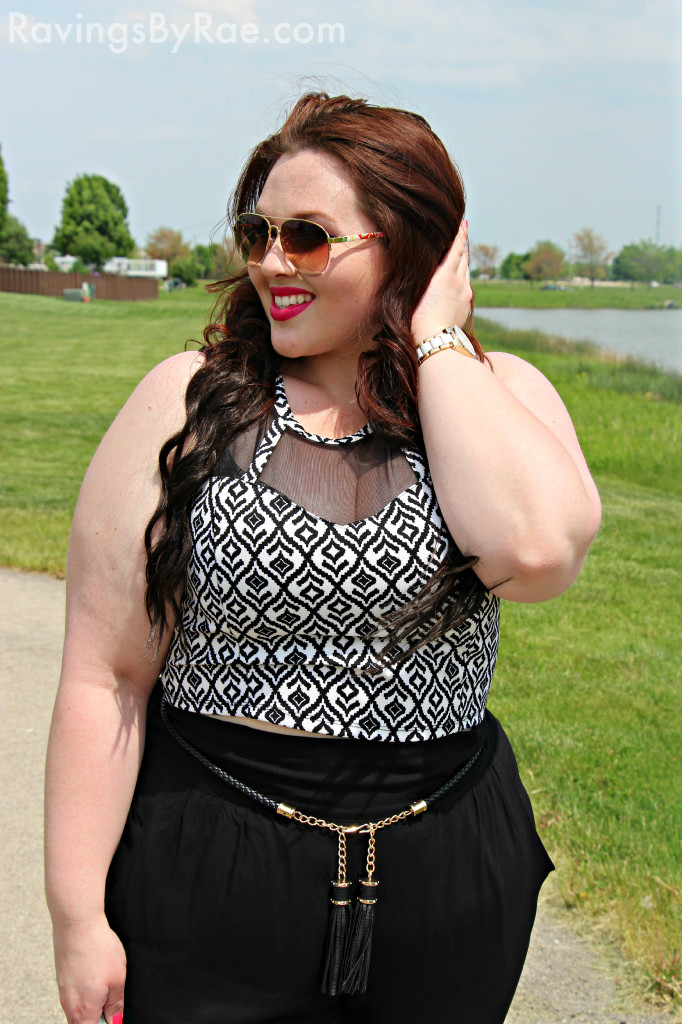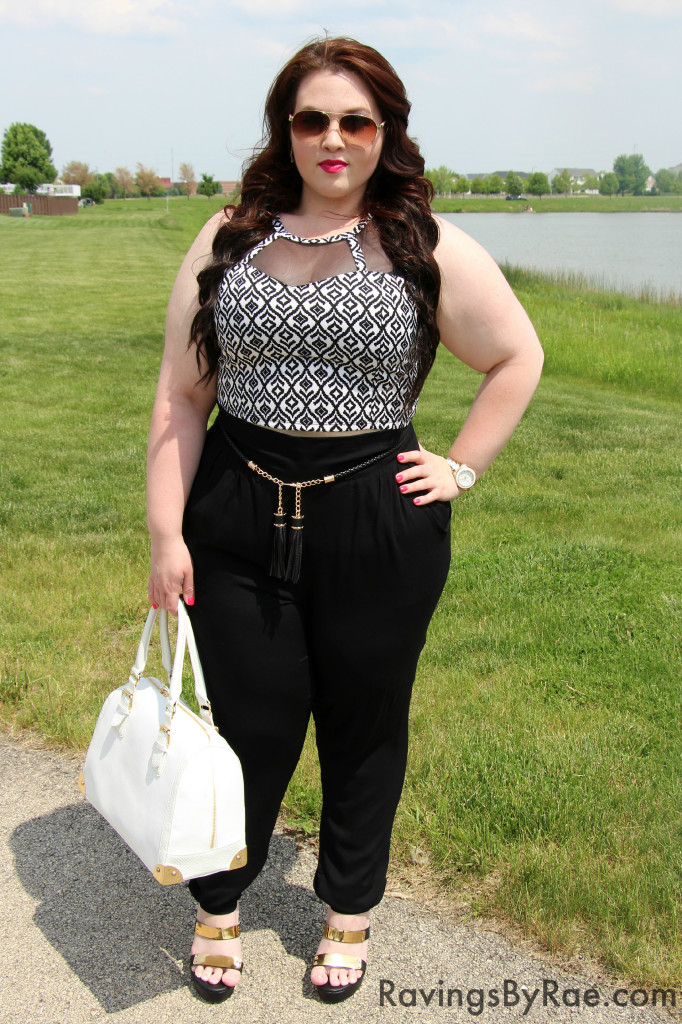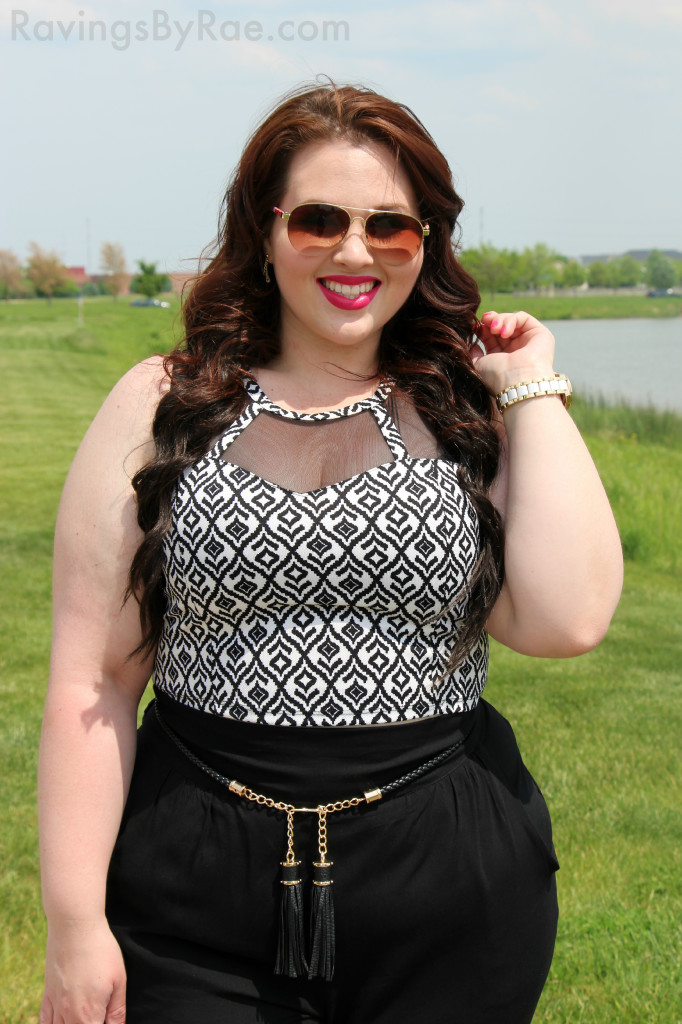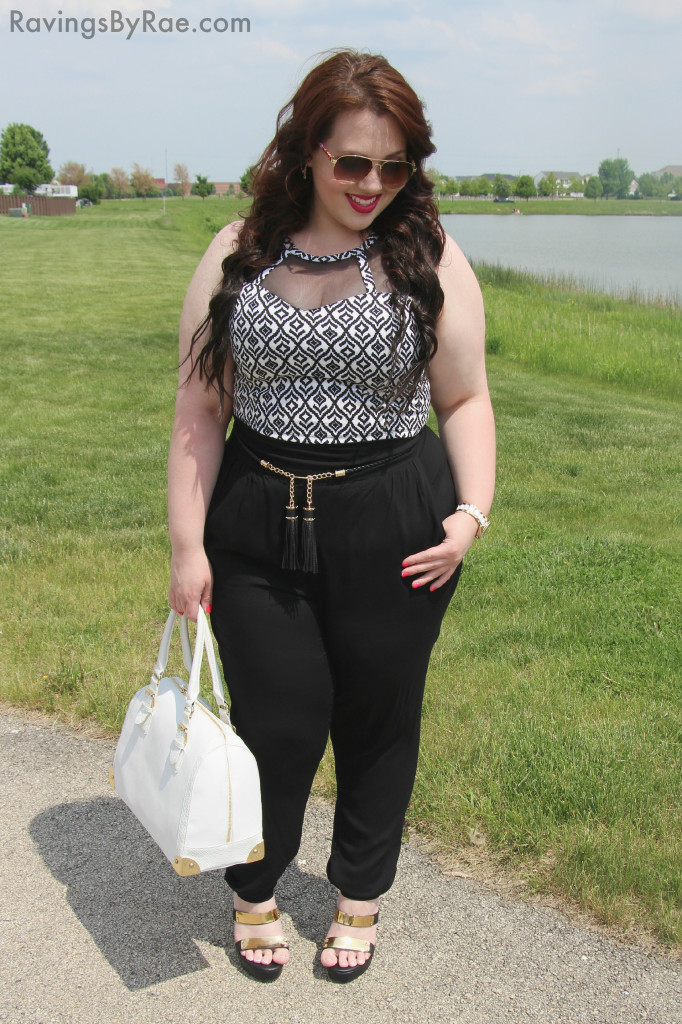 What I'm Wearing
Crop Top//Forever21+
Sicker Than Your Average Pants//Living Doll LA
Adelaide Bag//ALDO
3-Strap Open Toe Platform Heels//Torrid
Belt//New York & Company
Hoxie Sunglasses//ALDO
Watch//New York & Company
Earrings//Torrid
Royal Chocolate Brown 22″ 200G Hair//Irresistible Me