Outfit of the Day: Easy Spring Look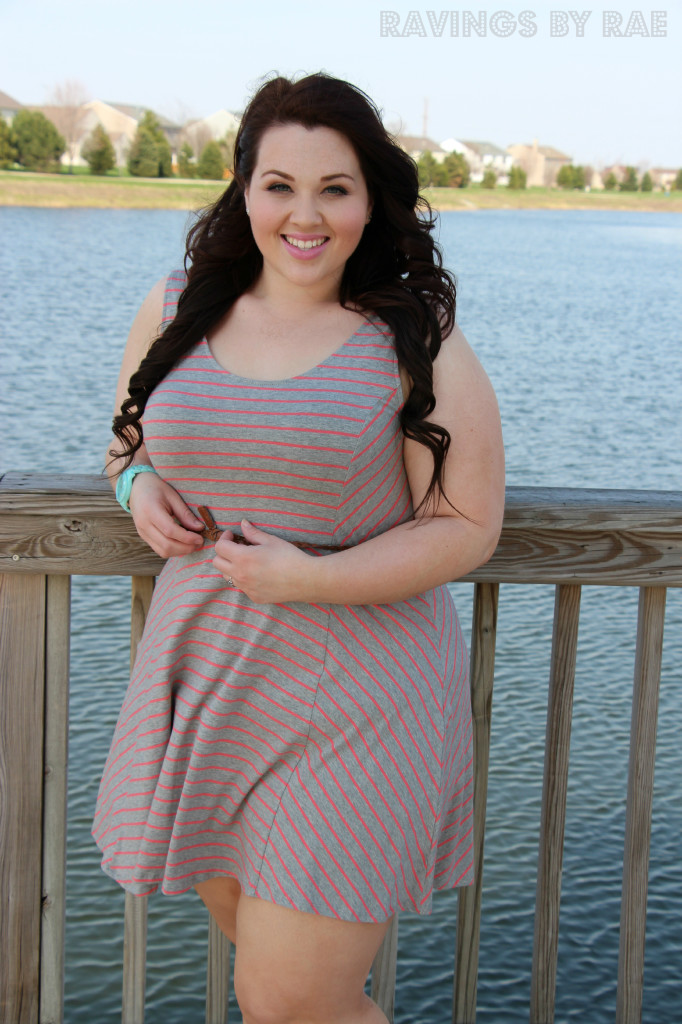 I normally don't wear dresses all that often, but when shopping lately I've been finding the cutest plus size dresses. I'm also trying to brighten up my wardrobe a bit, so when I spotted these bright orange boat shoes – I was all over them.
One of the reasons I don't like wearing dresses, despite their super high level of comfortability, is because my skin is incredibly pale. Damn near transparent. Before I discovered the Sally Hansen Salon Airbrush Legs makeup, I didn't like showing them off. But now I just spray those bad boys down, rub it all in, and I have a super sweet tan… until I show and it all washes away. No commitment? Perfect.
I'm also sporting some new hair that I have been trying out and recently did a tutorial on. I loved this entire outfit. It's super low maintenance. Anytime that I can pair my Spring or Summer outfits with anything other than flip flops or sandals is a win for me. I love these boat shoes from Old Navy. They are super comfortable and come in a bunch of different colors. I would've never bought a pair of Sperry's in such a trendy color, so I'm happy to have found an alternative.
I paired the outfit with a denim jacket because Springtime in Chicago can be a little bit cold and literally bipolar. Dresses and jackets have become one of my favorite super simple Springtime looks.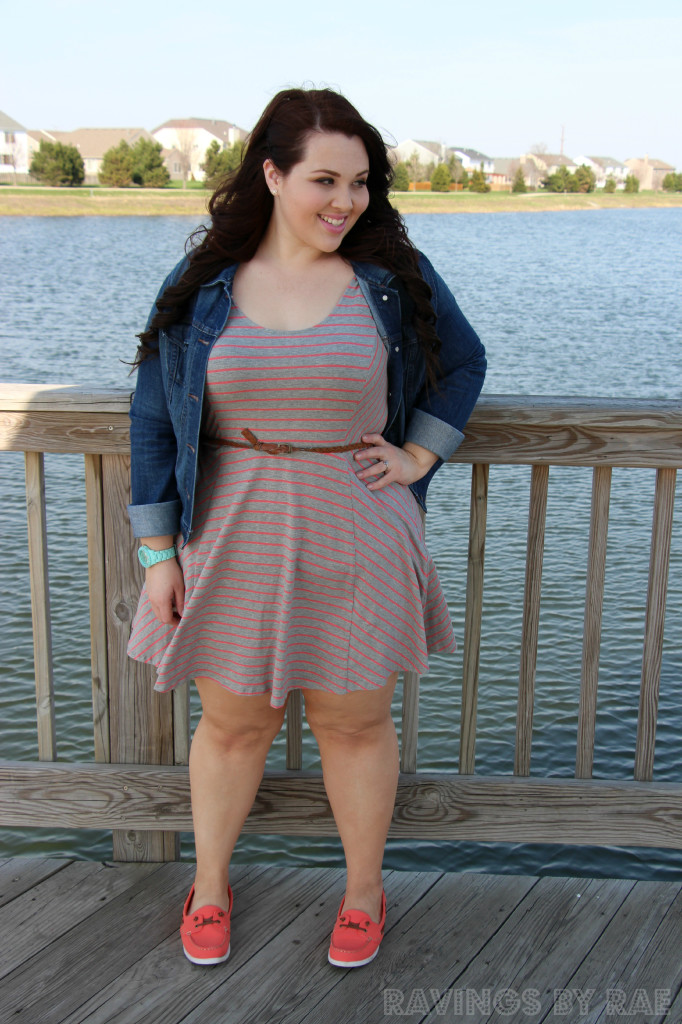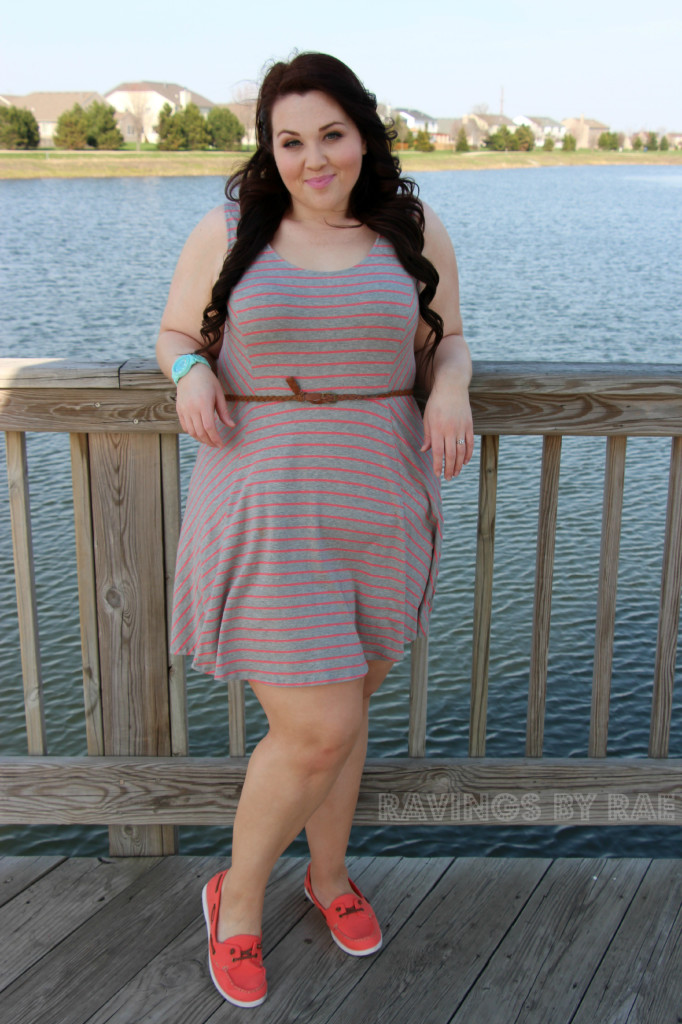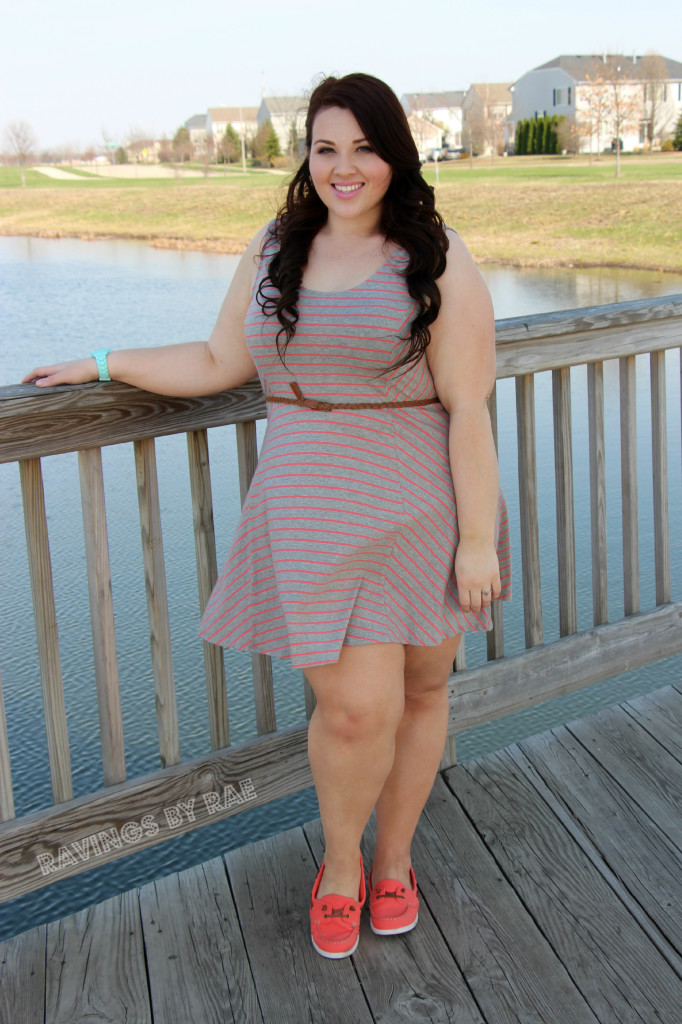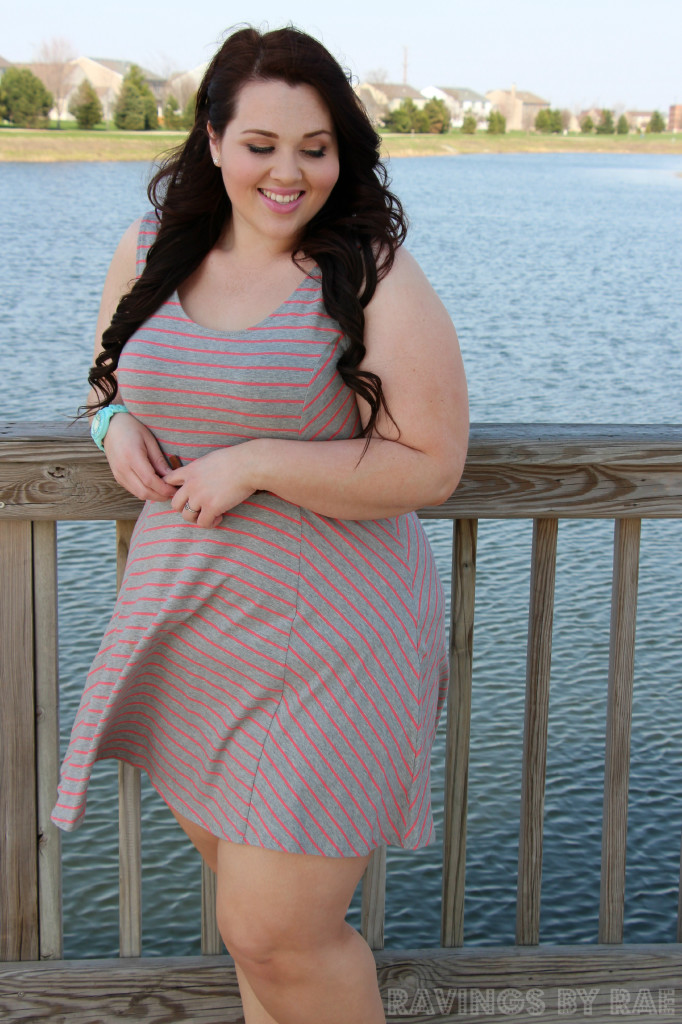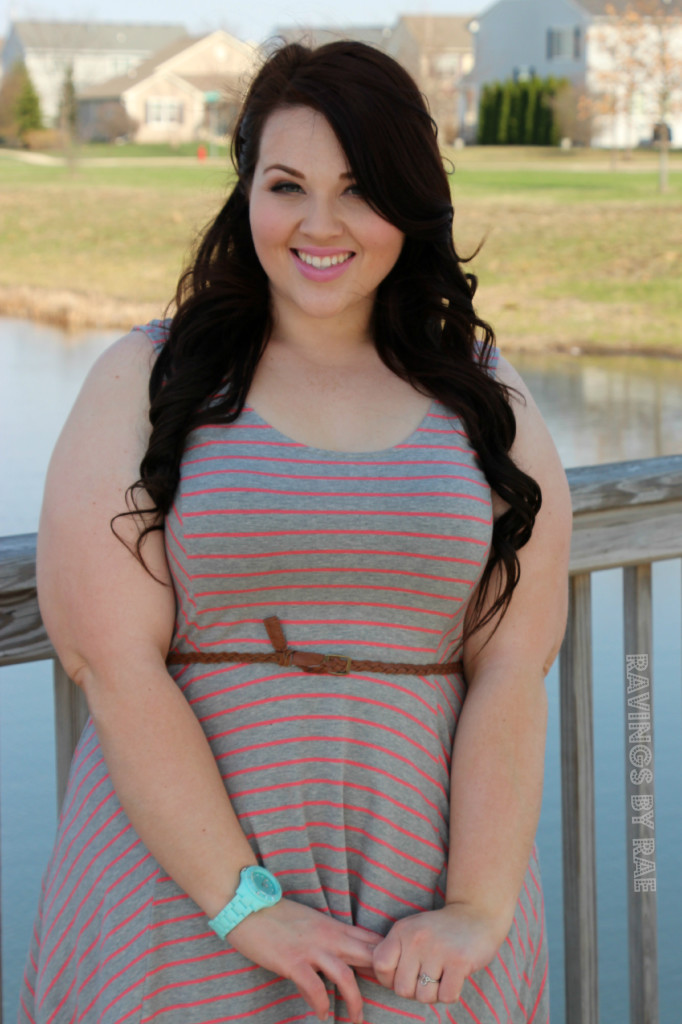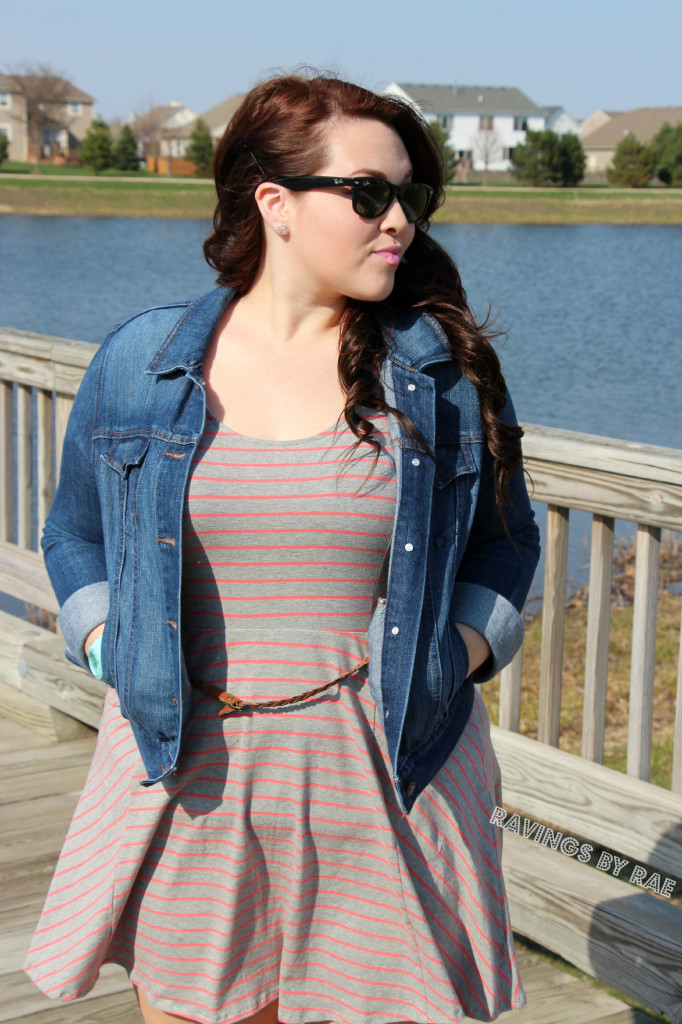 What I'm Wearing:
Fit & Flare Dress//Target
Denim Jacket//Old Navy
Boat Shoes//Old Navy Similar
Belt//JC Penney
Mint Watch//Target
Hair//abHair