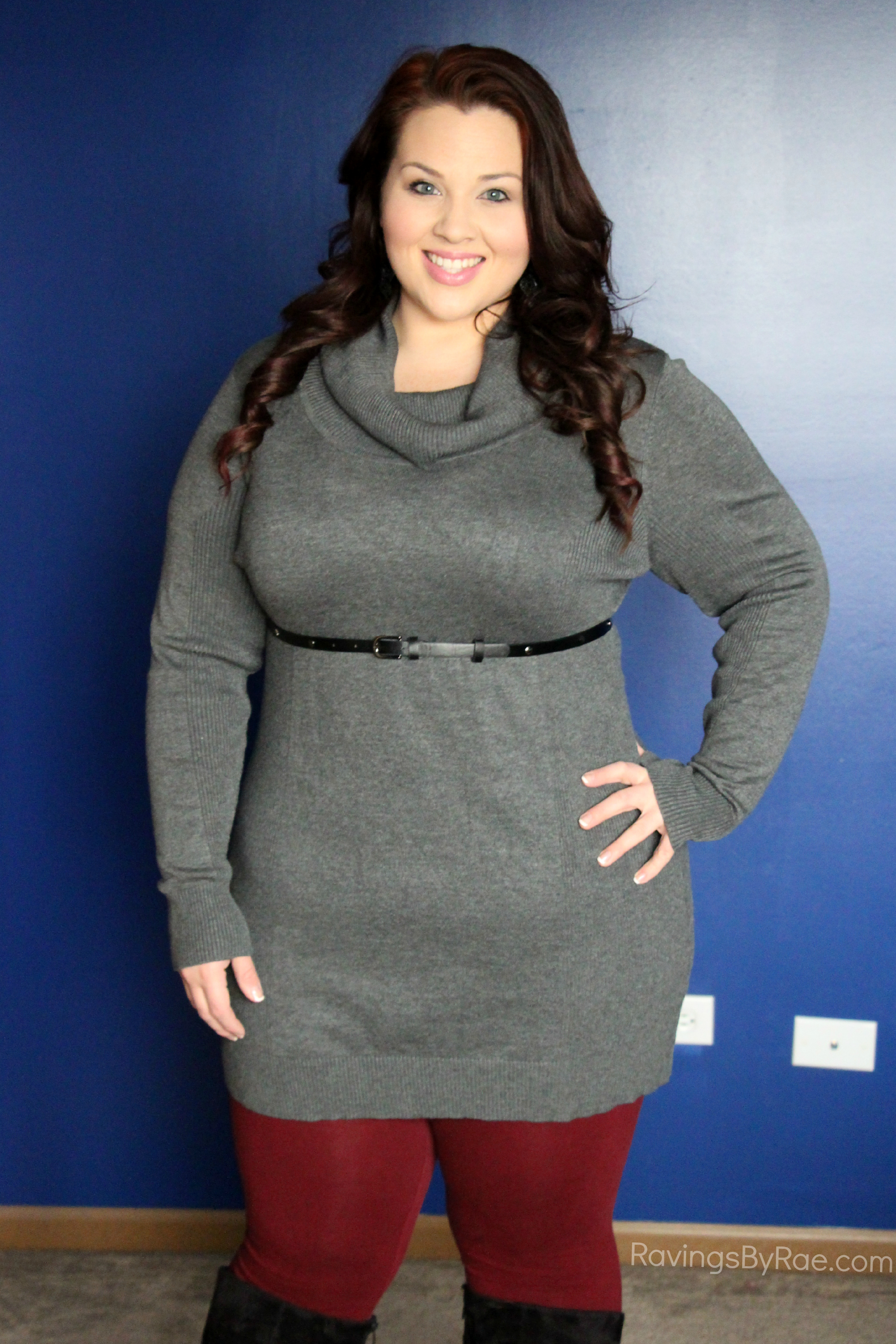 Plus Size OOTD: Dressy Casual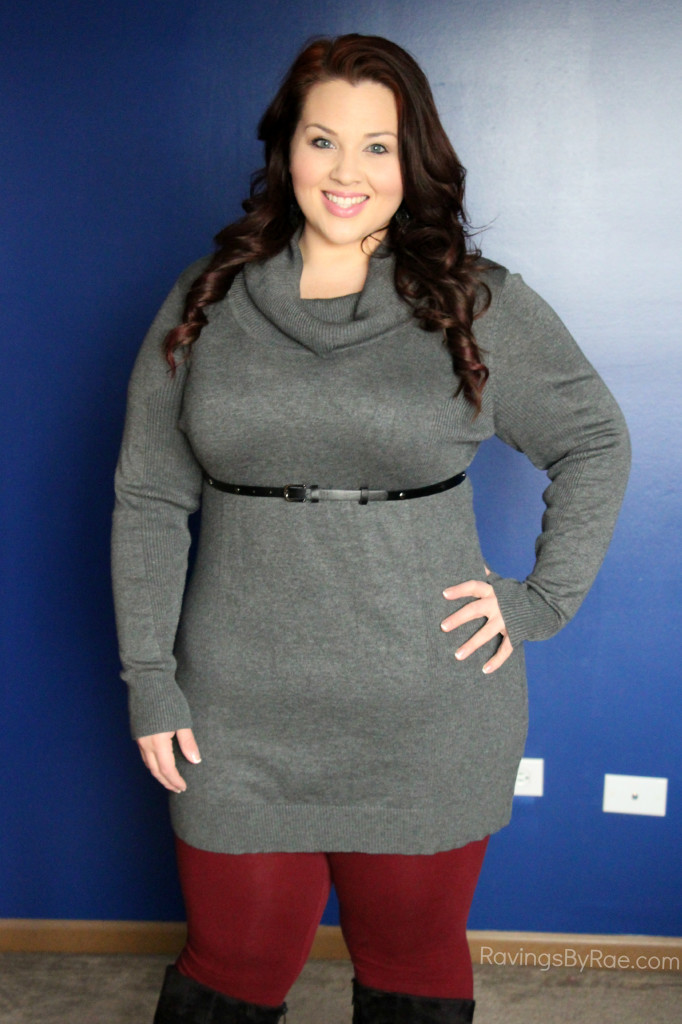 This wicked cold winter has seriously cramped my outfit of the day style. There's no way I'll go outside and subject myself and my photographer to this blistering cold. For now, I'll do my best from my bedroom.
So, I've been wearing a lot of jeans lately. My jeans are super comfortable and I have them in a bunch of different washes so they're pretty versatile buuut I'm getting a little tired of the same old looks. You know what I mean, jelly bean? But it's hard being cute when it's below zero outside.
I've been feeling this super inexpensive sweater dress lately, and it's ridiculously comfortable. It's also not so casual that I feel under-dressed in a business environment, but still comfortable enough to slouch around for 5 hours in class.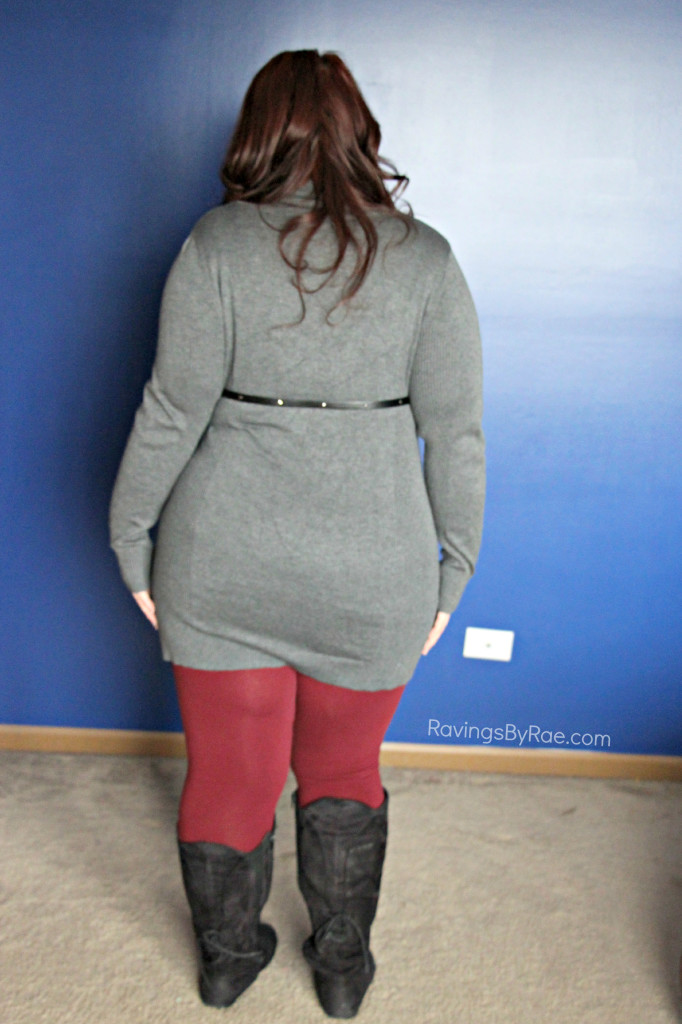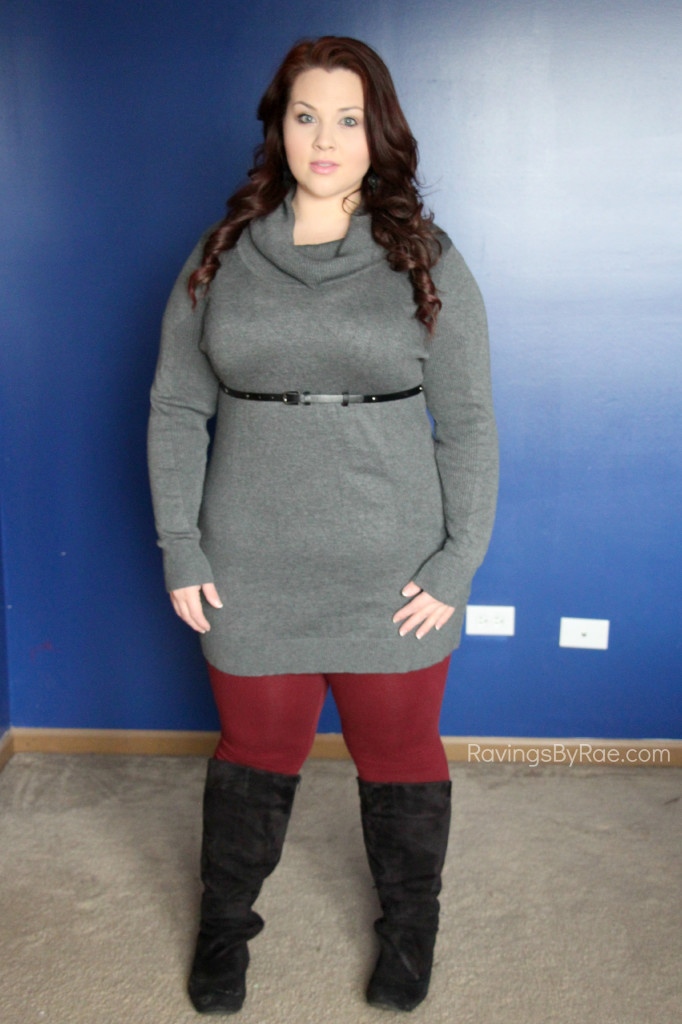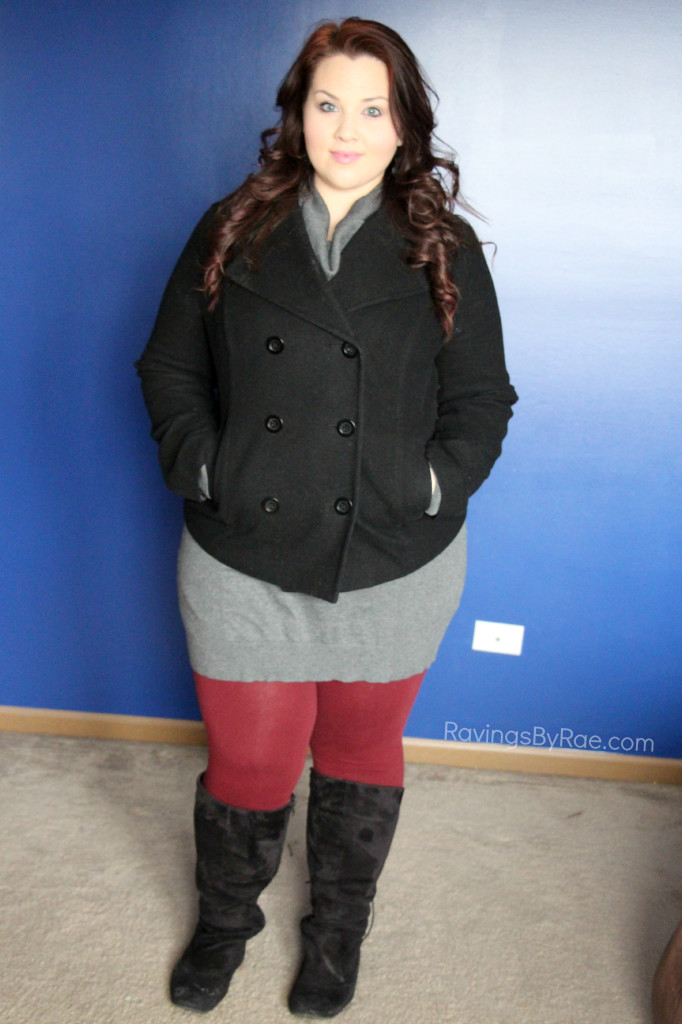 What I Wore:
Sweater Dress & Belt//Walmart
Burgundy Leggings//Forever 21 (Worn Here)
Suede Boots//Torrid similar (Worn Here)
Peacoat//Old Navy