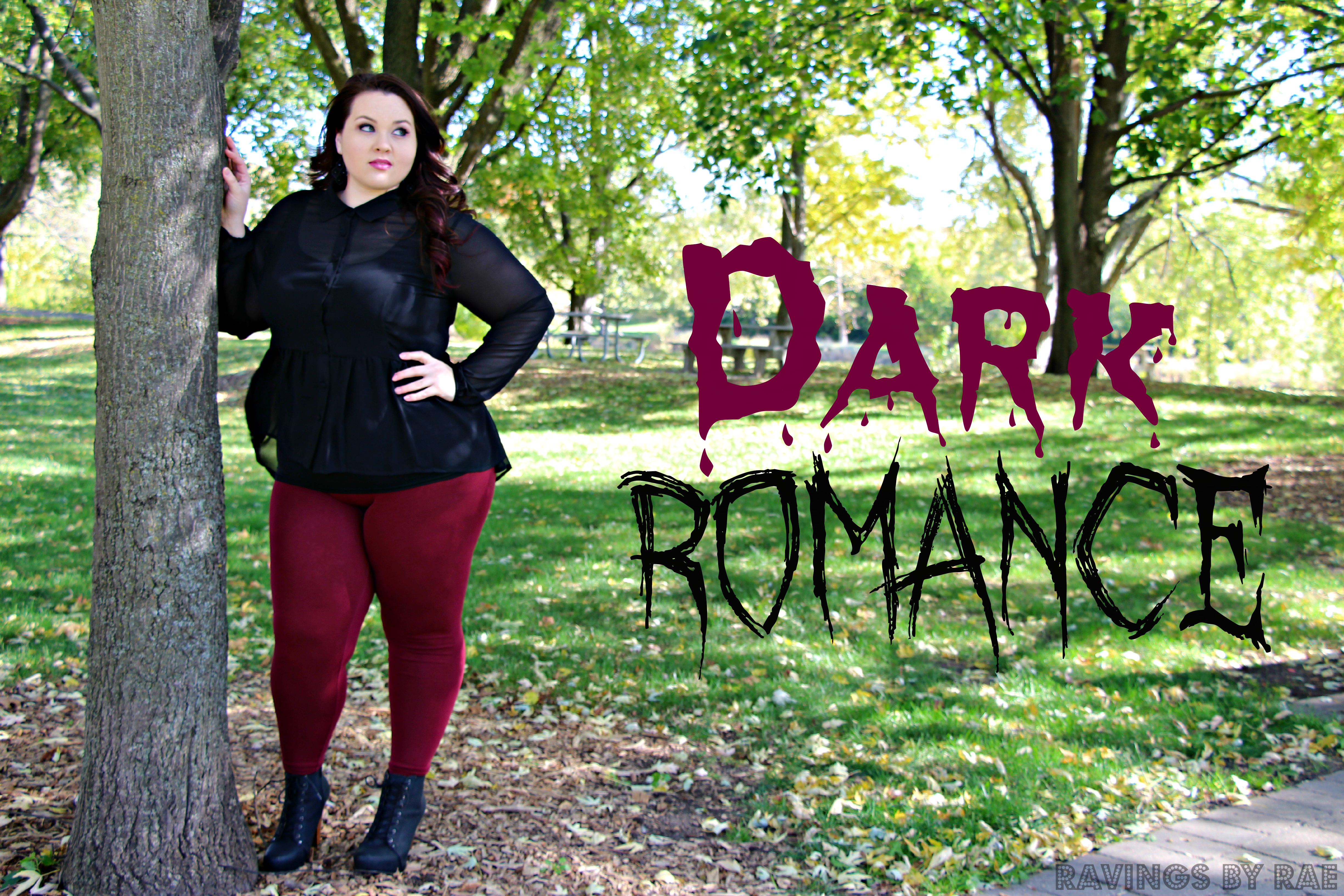 Plus Size OOTD: Dark Romance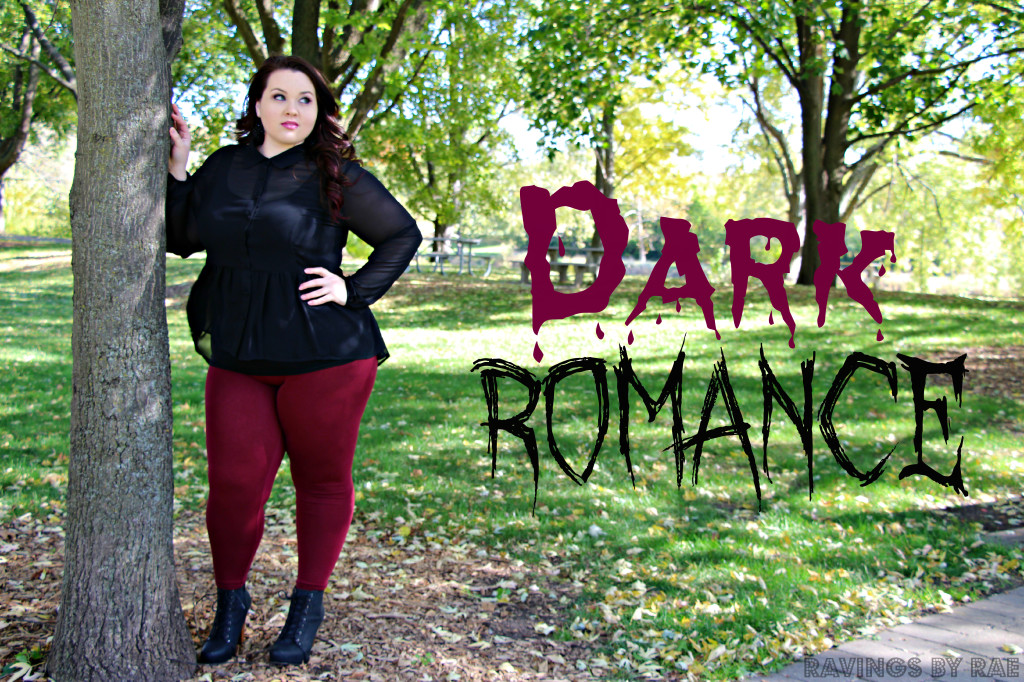 The leaves are falling. The air is all sorts of chilly. Halloween is in a few days. It's safe to say that the seasons have truly transitioned and we are fully immersed in the greatest season of the year. The glorious days of Fall.
This outfit kind of just came together. I bought this gorgeous hi-lo peplum button up with a crocheted back last week and have been itching to wear it. I found some burgundy leggings that I bought last Winter and never wore, in my dresser. And with those two pieces I had myself the start of a pretty sweet outfit.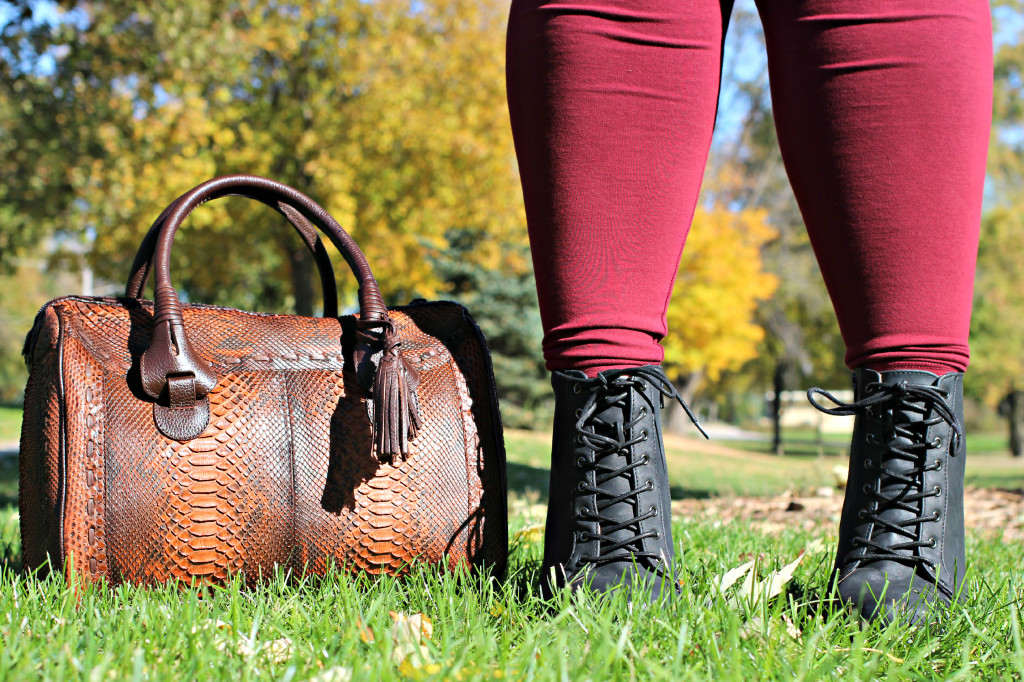 I know I wore these lace-up booties last week, but ZOMG I've been fawning over the Lita's for so long and these are just SO similar that I'm sort of addicted. Plus they are super easy to walk in and pretty comfortable as far as heels go.
Once I had those three pieces I knew that some dark Fall lips would totally set it off.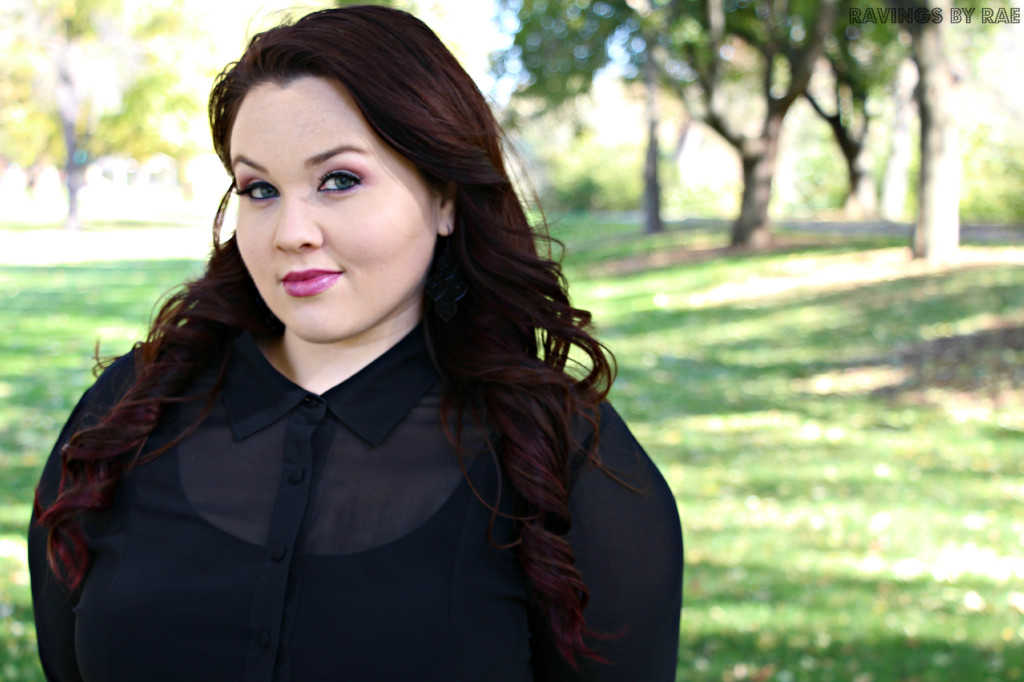 Add in my gorgeous Cuadra python skin bag, some black dangly earrings, and hella dramatic hair and BAM.. you have a perfect dark romance outfit fit for Fall.
Omg. I loved it. It was SO cold outside, I'm surprised my cheeks weren't flaming red… but I do it all in the name of fashion. Shout out to my photog for continuously taking amazing pictures week after week.
I also popped in some deep red extensions, because I miss my red hair and I'm toying with the idea of going burgundy this Fall… Shall I? Shan't I? You know I can't make decisions. Girl problems.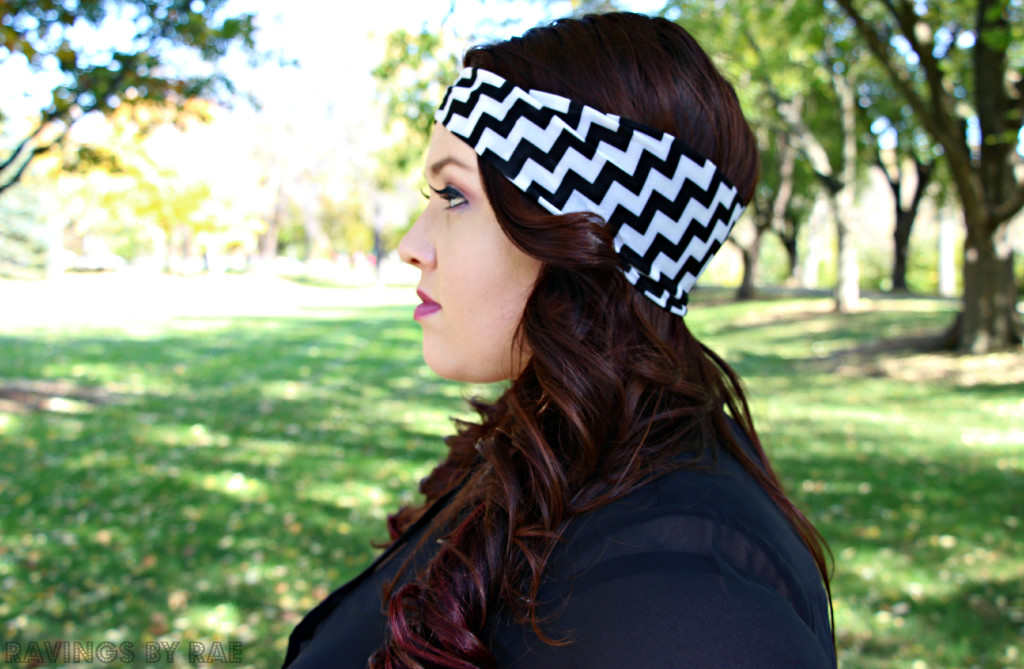 I FINALLY figured out how to wear a head wrap. BOOYA! The only reason this worked and actually stayed on my head is because of the clips from the extensions. But I'm glad I finally figured out how to rock one of these. It's the little wins that make me happy.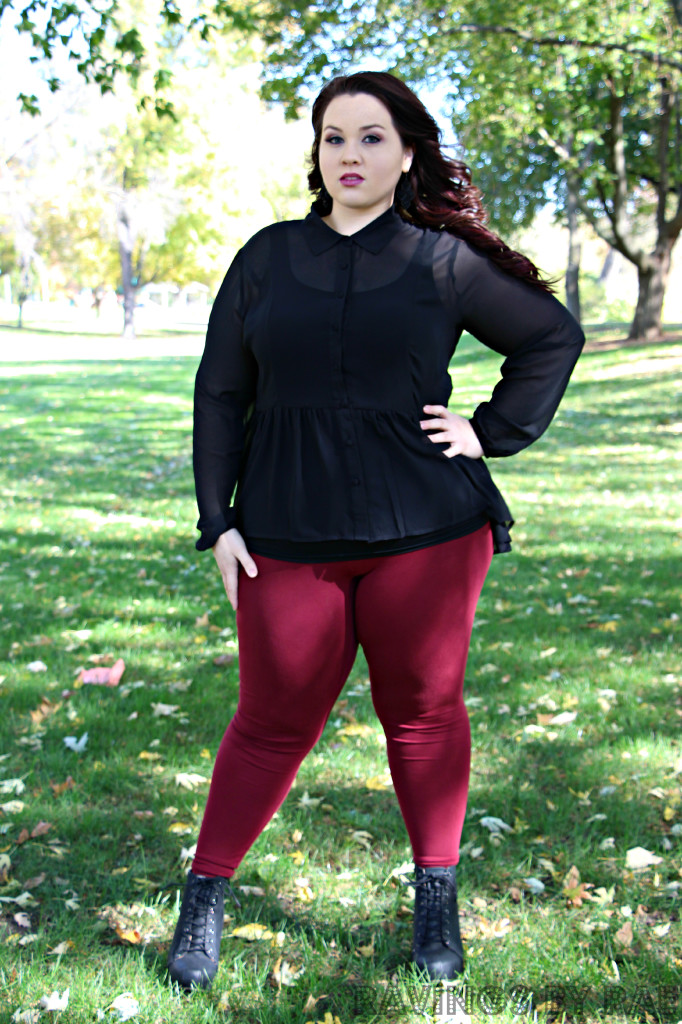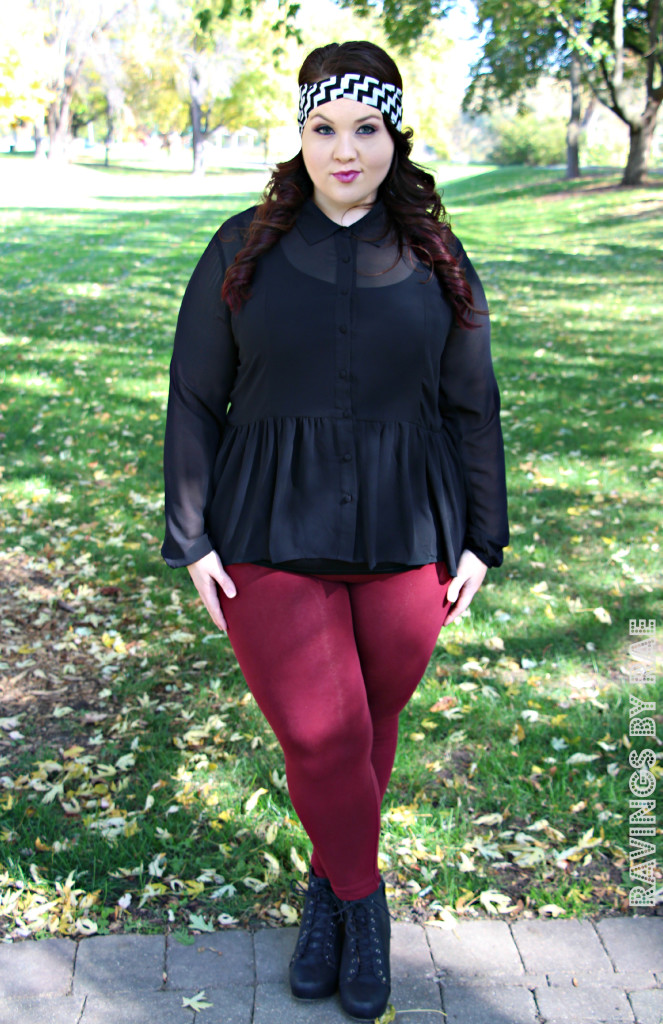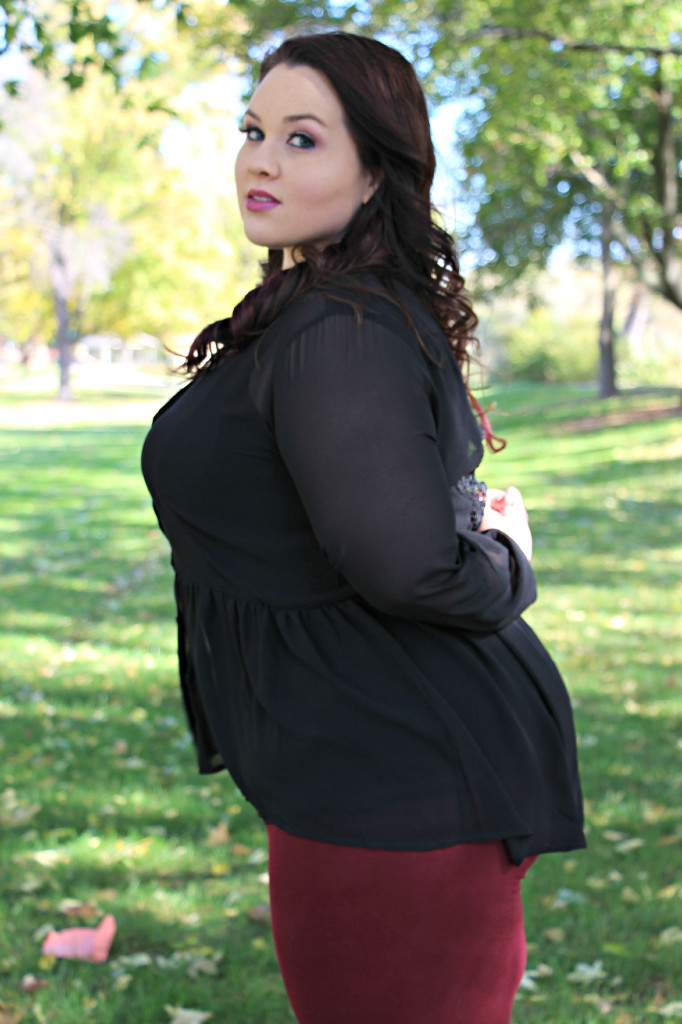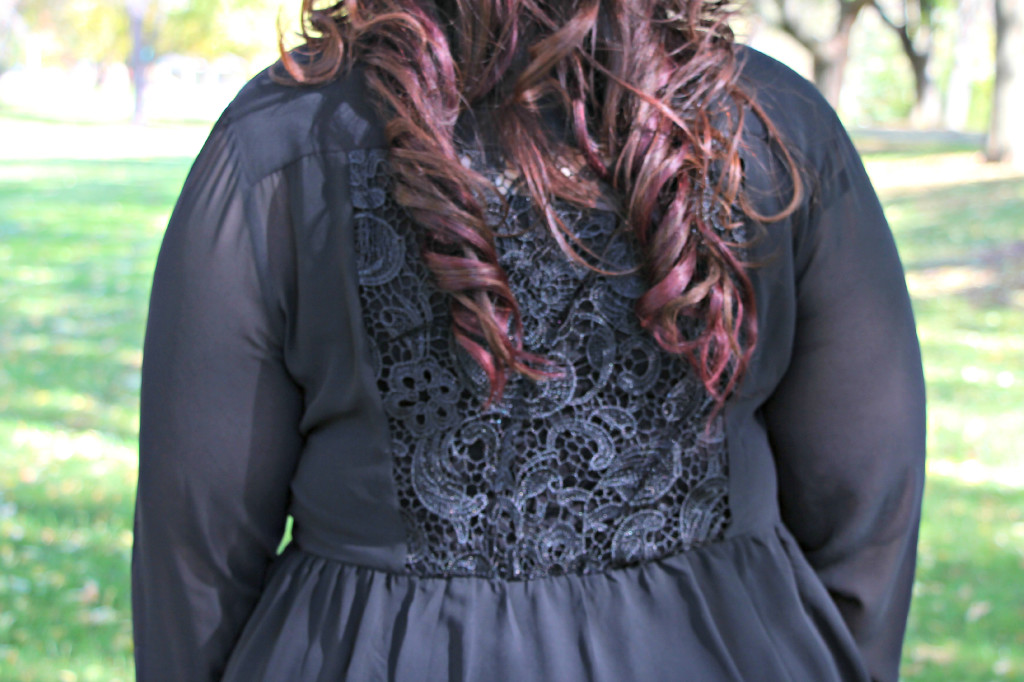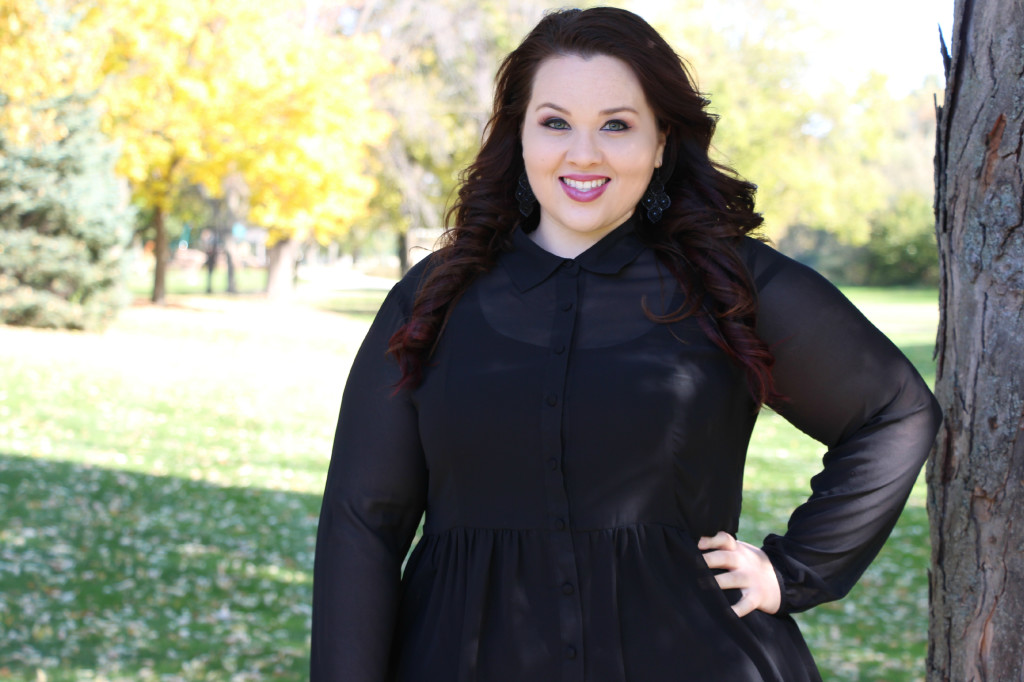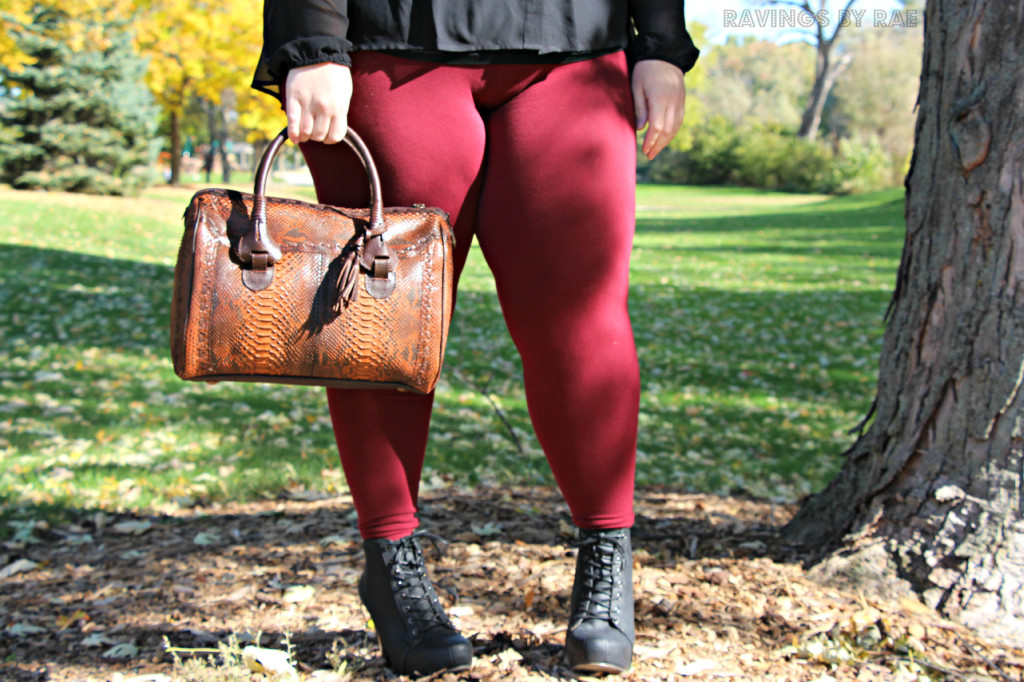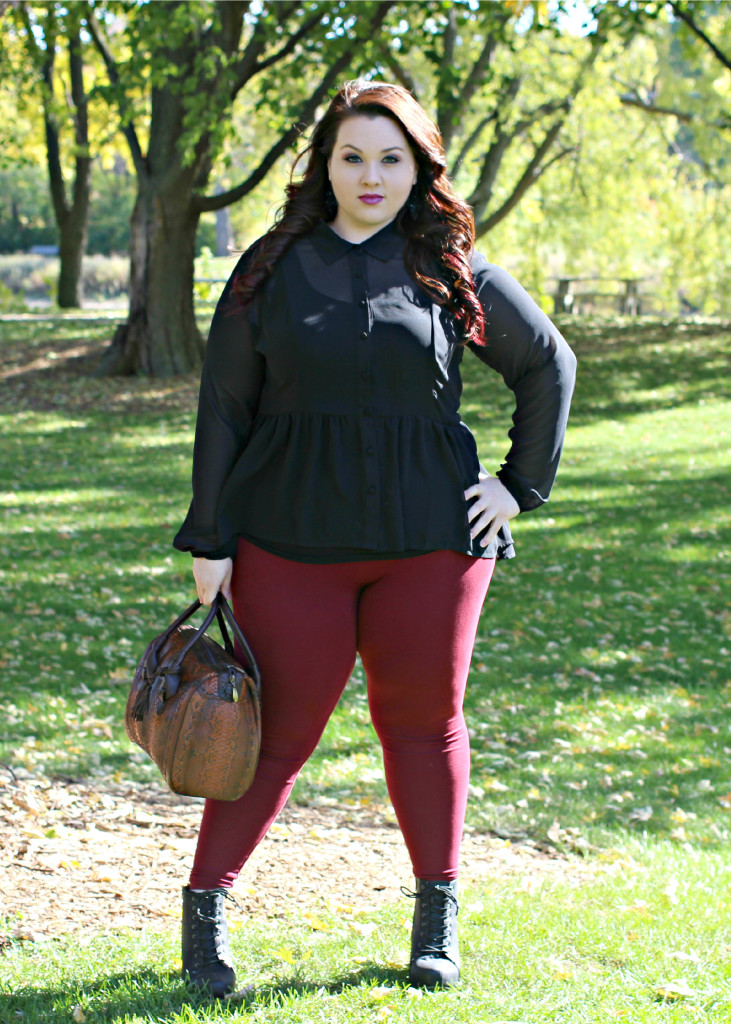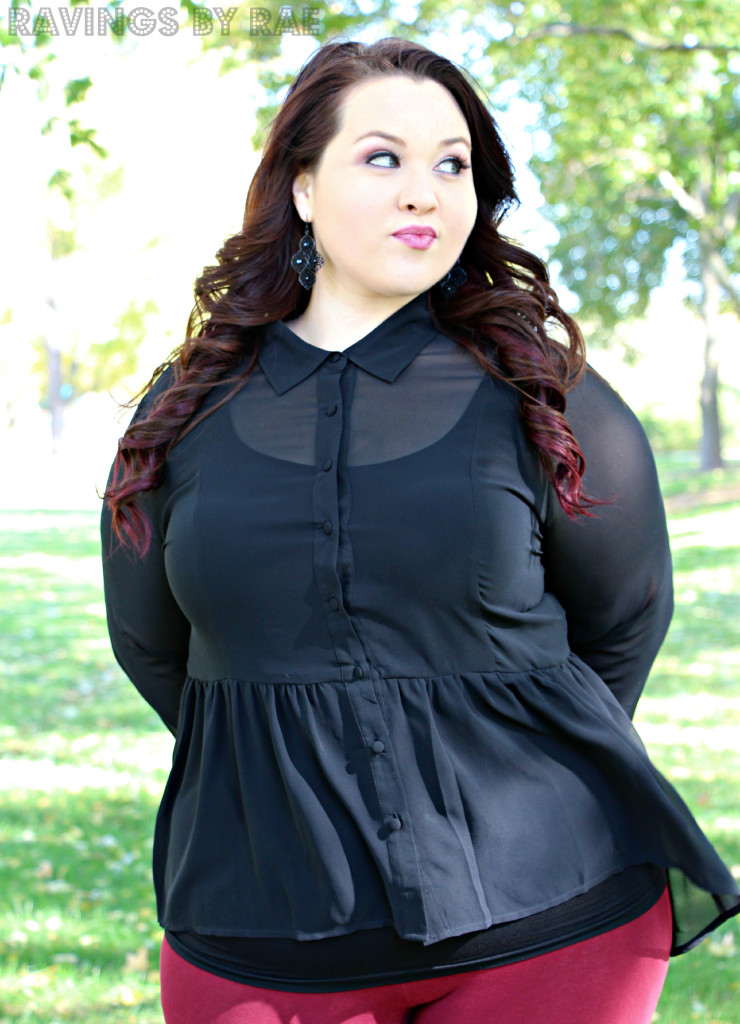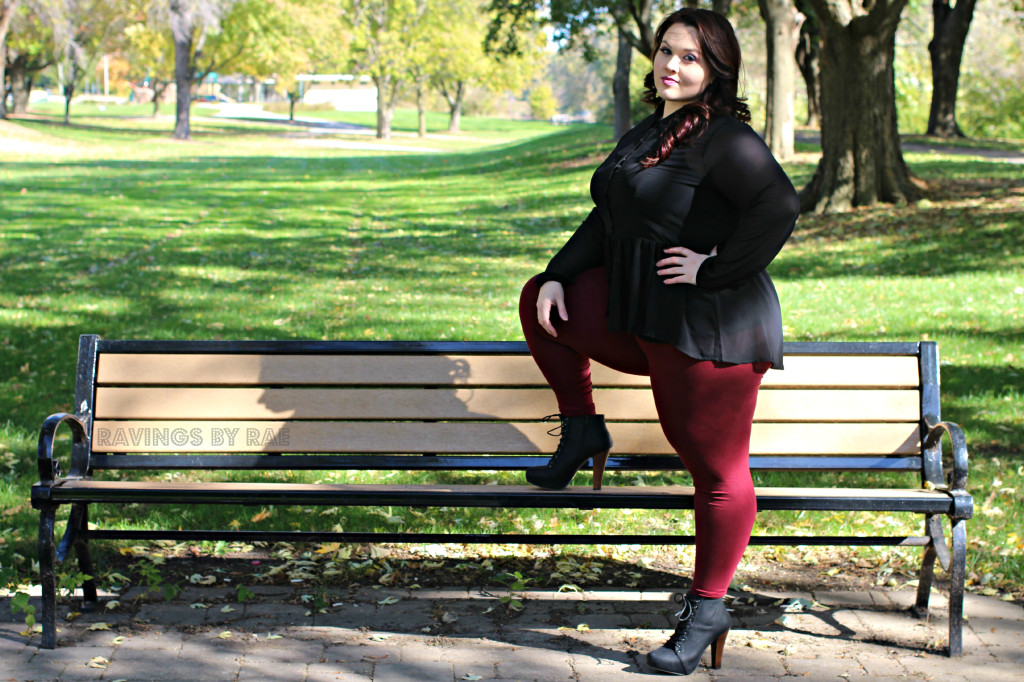 What I Wore:
Peplum Top//Torrid
Burgundy Leggings//Forever21
Lace Up Bootie//Charlotte Russe
Earrings//Old Navy
Head Wrap//Target
Bag//CUADRA
[divider]