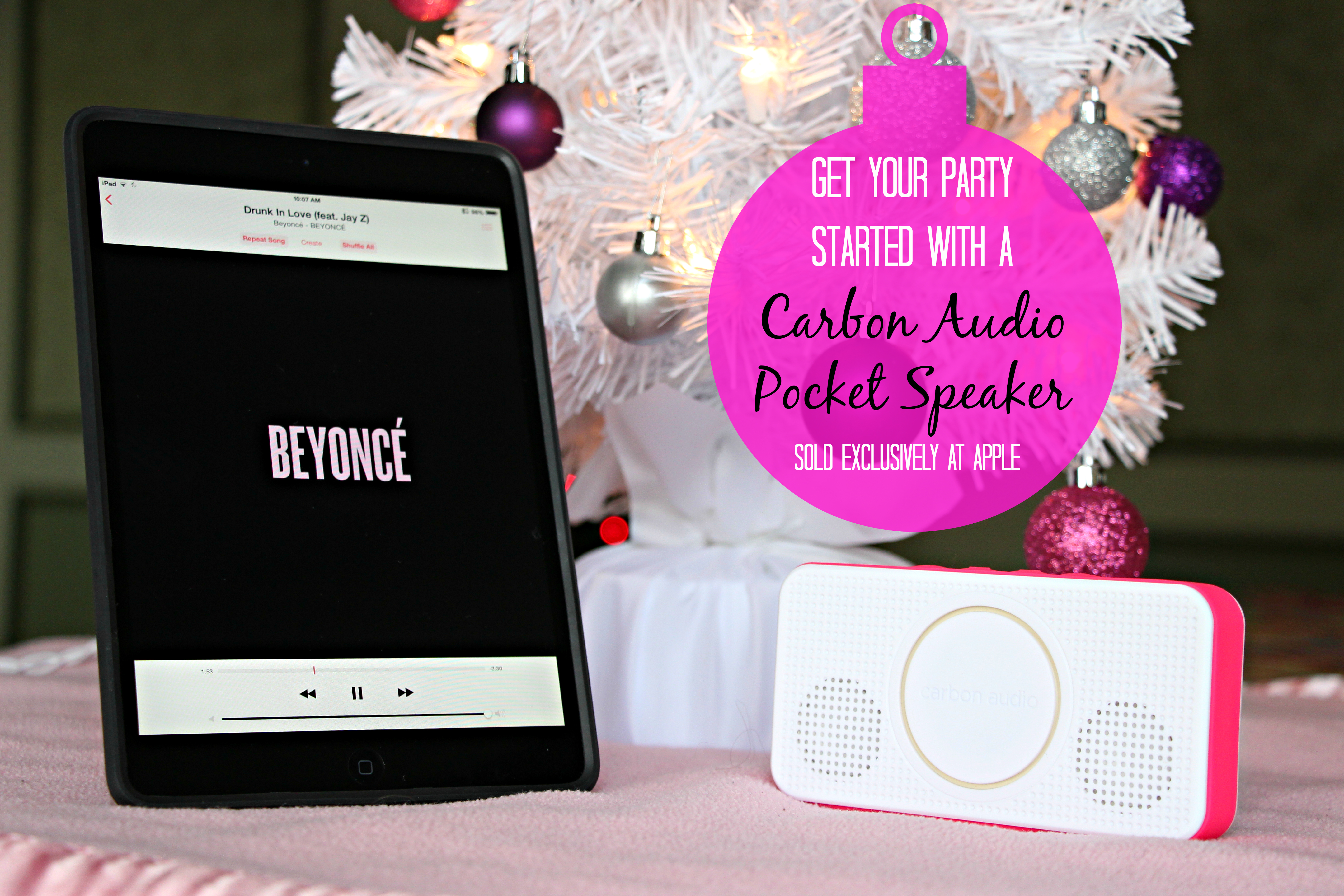 Extra Small. Extra Loud. Extra Awesome.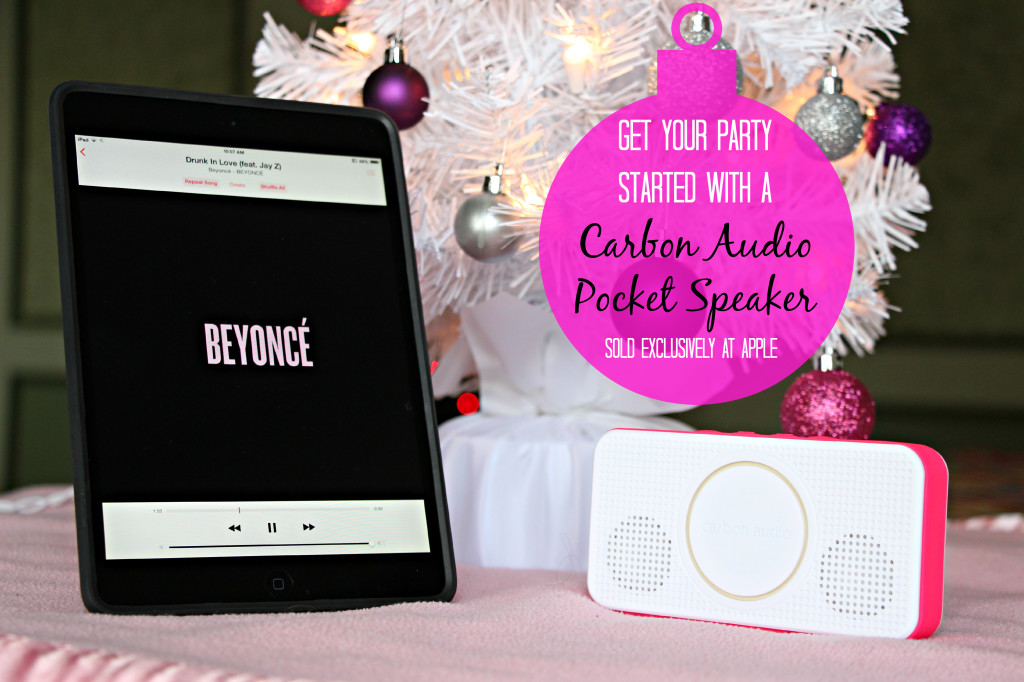 I love shopping. Yesterday I brought home, quite possibly, the coolest purchase I've made this year… which is really saying something because I spent over 12 hours shopping on Black Fri-err Thursday. Shopping is what I do. Because I'm sick of being ghetto and amplifying my phone by sticking it inside of old boxes of baby wipes, I bought an extra small, extra loud, pocket speaker.
Prepare to be amazed.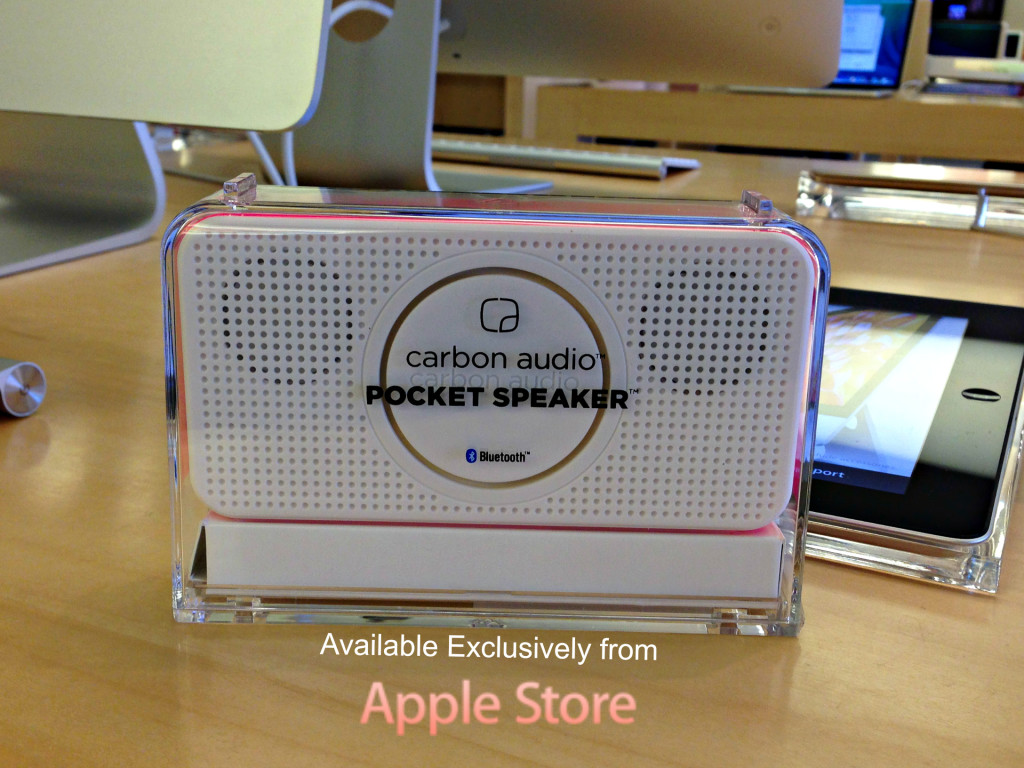 I bought my Carbon Audio Pocket Speaker from, undoubtably, my favorite store in existence: the Apple Store. It's exclusively sold by Apple and I love the super sleek and clean design. It comes in a variety of colors, but this bright white and pink one really spoke to me.
You know those commercials where the products speak to the customers? You know the ones. Well, this little baby sang to me. I could tell she'd be not only gorgeous, but also powerful. I listen to music pretty much all day, every day. My phone usually dies by noon because I've been blasting music through it on the highest volume possible. I've been thinking of buying another dock but I would need one for my bedroom, the bathroom, the kitchen, and any other room I happen to be in. That's too many docks.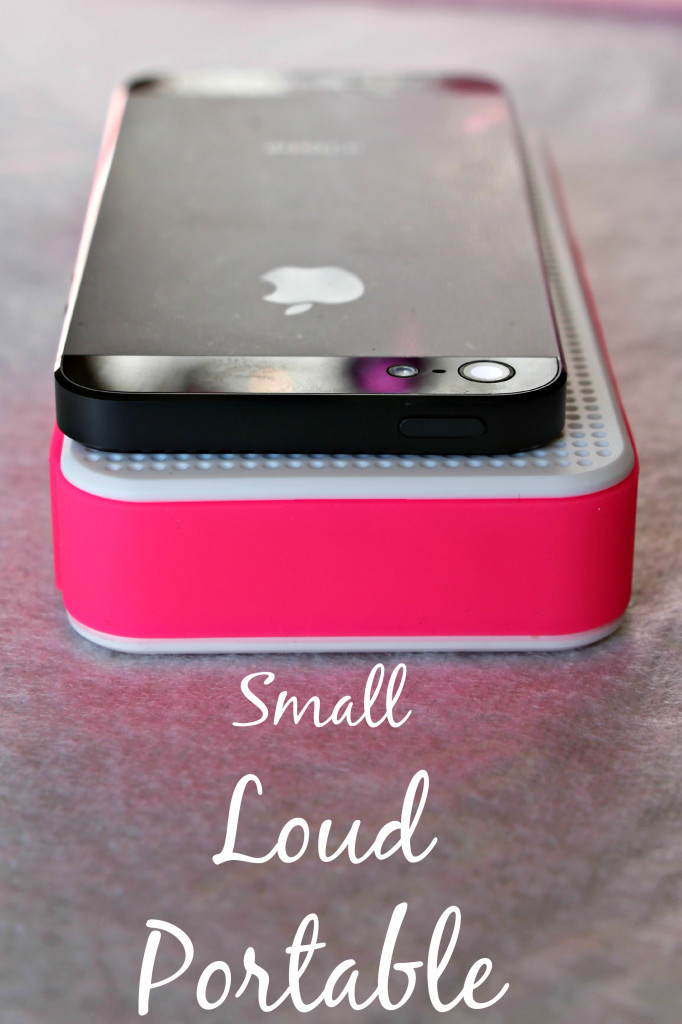 I wanted something portable. But I needed it to be powerfully loud and totally free of static. I've bought portable speakers with tuners in the past and they. were. TERRIBLE. This Carbon Audio Pocket Speaker is exactly what I was looking for. It can super easily connect to any of my devices using bluetooth. It literally took about 2 minutes from opening the package to jammin'.
Need I mention that this purchase could not have come at a better time? Queen Bey aka Beyonce just released a totally un-hyped but crazy amazing album last night and HELLO I want to do nothing but listen to the entire thing on repeat all day long. Now instead of killing my battery by blasting it through my iPhone or iPad, I can just connect it to my new speaker via bluetooth and the battery lasts way longer. Plus, if I buy another one (which I probably will because I have a shopping addiction) I can pair two of them together for double the awesomeness.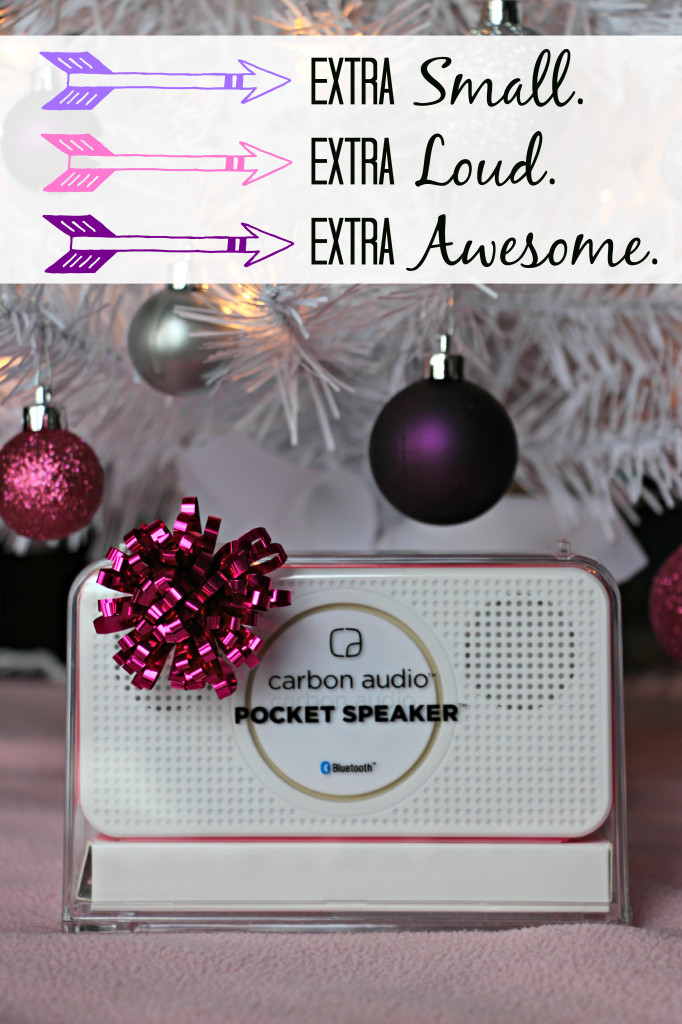 This speaker is perfect for holiday parties. Or any parties, really. It's SO loud. Every person that I have shown it to is super surprised by how loud and crisp the music is. Plus, I can toss it in my purse, aka the black hole, and pull it out anywhere (after roughly six minutes of rummaging).
Right at this moment, I'm sitting in a hospital room visiting my sick nephew, David, and he's fascinated by the ability to play the audio from the Youtube videos he's watching on my phone. He's only 4 years old and he was able to connect the speaker and my phone, himself. Kids these days, eh?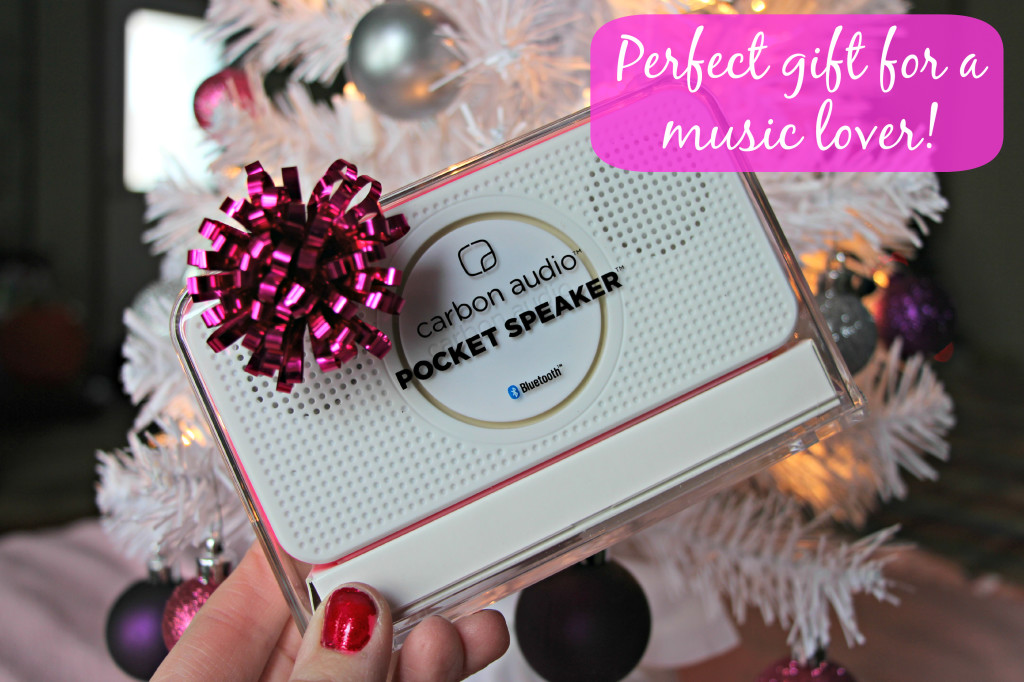 It's also a really awesome gift idea for any music lover on your list. It's not just for music, though. You can listen to videos or movies from it too. I like to play cartoons for my kids on my iPad but they always fight over who gets to hold it. If I put it too far away, they can't hear it. If I put it too close to them, they get grabby. This speaker is perfect, I can put the speaker on the table in between them and leave the iPad up on a shelf so that neither of them can reach it, but both can easily hear it. And the sound comes out of both sides. It's 360 degrees of amazing.
Love love love this thing! The Carbon Audio Pocket Speaker is seriously the coolest thing I've bought all year. Oh and it's under $100. Yeah, I know. Love.
Give some #PocketBoom to someone on your list. They'll love you forever, seriously.