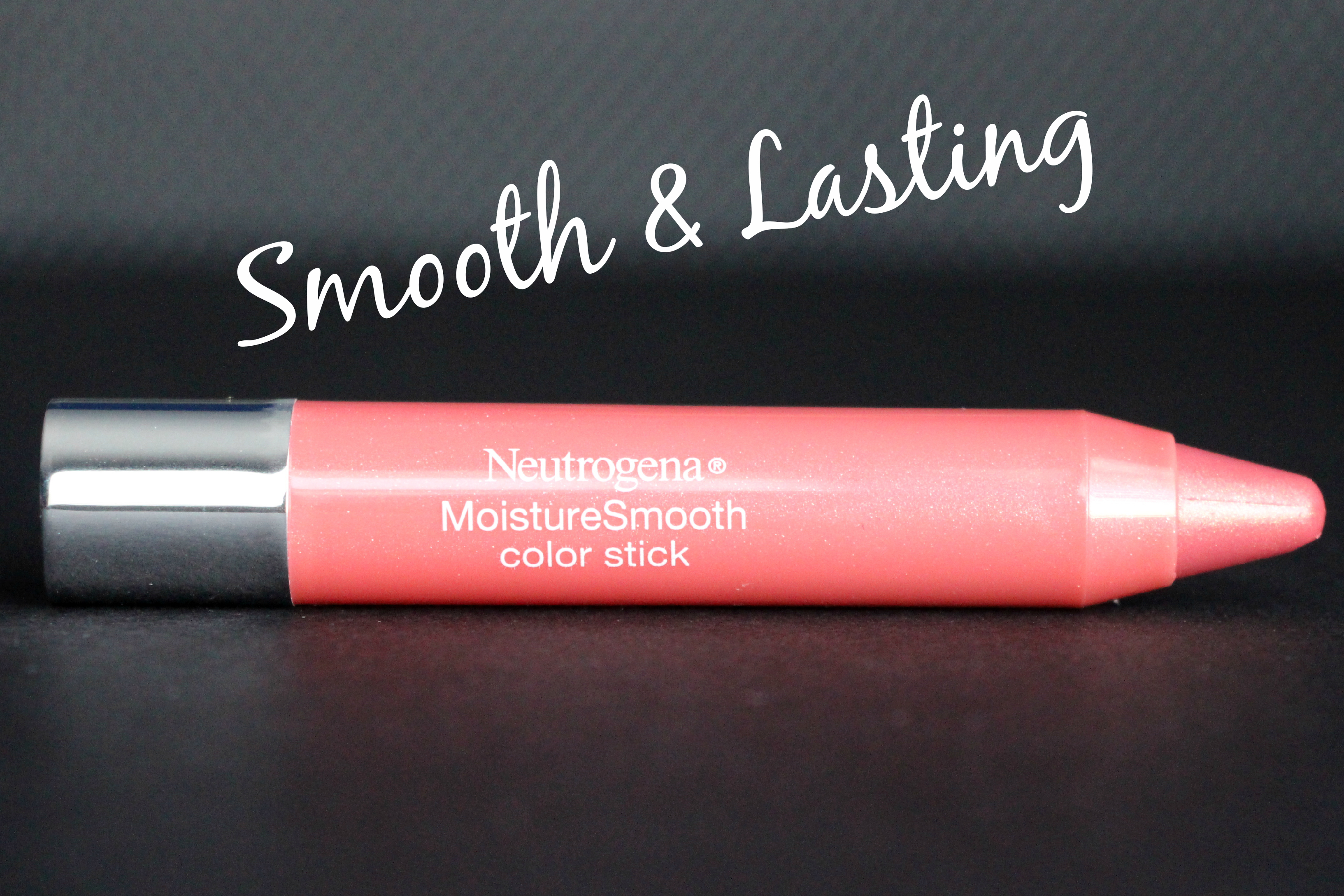 Holiday Beauty: Inside and Out with Neutrogena
This is a compensated campaign in collaboration with Neutrogena and Latina Bloggers Connect.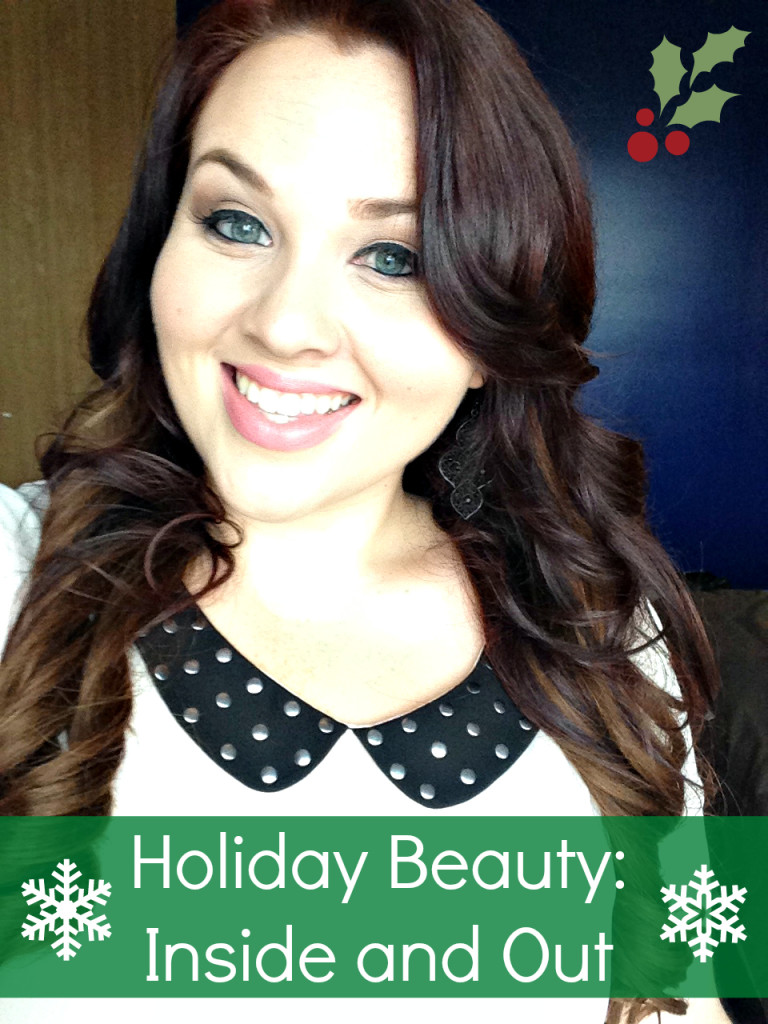 I love the holidays. They give me a reason to get all gussied up and walk around the house looking all fabulous. I was recently in need (want) of some new makeup and I always seem to gravitate towards Neutrogena products. I'm usually spending most of my money on other people during the holidays so I wanted to grab some things that I know to be tried and true.
I've been using the Healthy Skin Liquid Makeup on and off for the last few months, but definitely needed a lighter shade since my teeny tiny bit of tanned summer skin has now paled. Lately, my full coverage makeup has been feeling a little bit cakey and I HATE it. I started using my Healthy Skin Liquid Makeup again and am falling in love all over again. I love that it isn't drying and it cake up.. no matter how much bronzer I pile on. 😉
While everyone seems to be going super dark this winter for their lips, I'm totally feeling lots of pinks, peaches, and nudes. My hair and eyebrows are super dark right now so I don't want to add even more darkness to my makeup with a deep lip. The Neutrogena MoistureSmooth color stick is one of my favorite lippy products.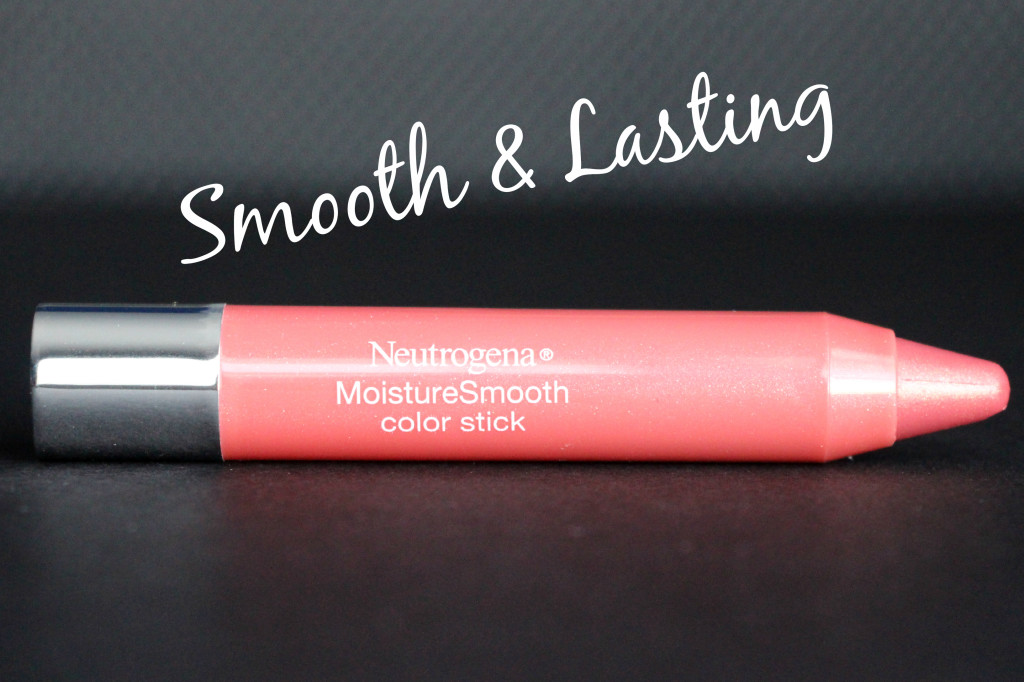 It glides on super smooth (vital for me, because I rarely use mirrors to apply) and it's long lasting. I don't need to touch it up for hours after applying. I also love that it doesn't dry out my lips. With these super bitter Chicago winters, it's already a battle against dry skin and lips. The MoistureSmooth color stick is definitely a winner.
I've also been feeling the Crease Proof Eye Shadow from Neutrogena. I'm sooo over all of my makeup palettes right now and I've been wanting some creamy shadows. I love using creamier shadows in the winter because they look super pretty and glam. I top off my eye makeup with the Healthy Lengths Mascara and BAM baby. We're done.
After a long day of being beautiful, I cannot wait to whip everything off of my face. Sometimes, when I'm feeling generous, I let the kids rip off my eyelashes before I scrub my face clean of that days makeup. As much as I love getting all holiday beautiful, I love being totally bare faced even more.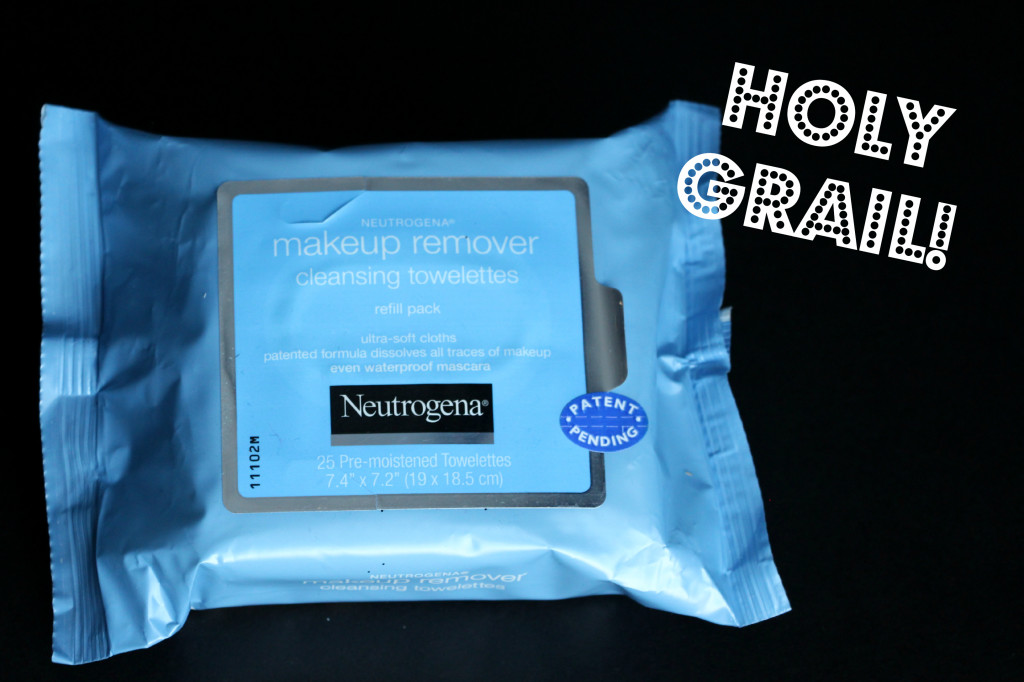 My Number One, all time favorite, will NEVER be replaced beauty item in this entire world are these Neutrogena Makeup Remover Cleansing Towelettes. My skin rarely has breakouts and I attribute that to making sure that I remove 99% of the makeup from my face every night. These towelettes are my LIFE. I always make sure to have them in my house, in my purse, in my gym bag, in the car, just everywhere. They are super gentle, but totally effective. They NEVER cause my eyes to burn and they get off the toughest waterproof mascara. I big puffy heart them. Seriously.
What are your favorite holiday beauty products?