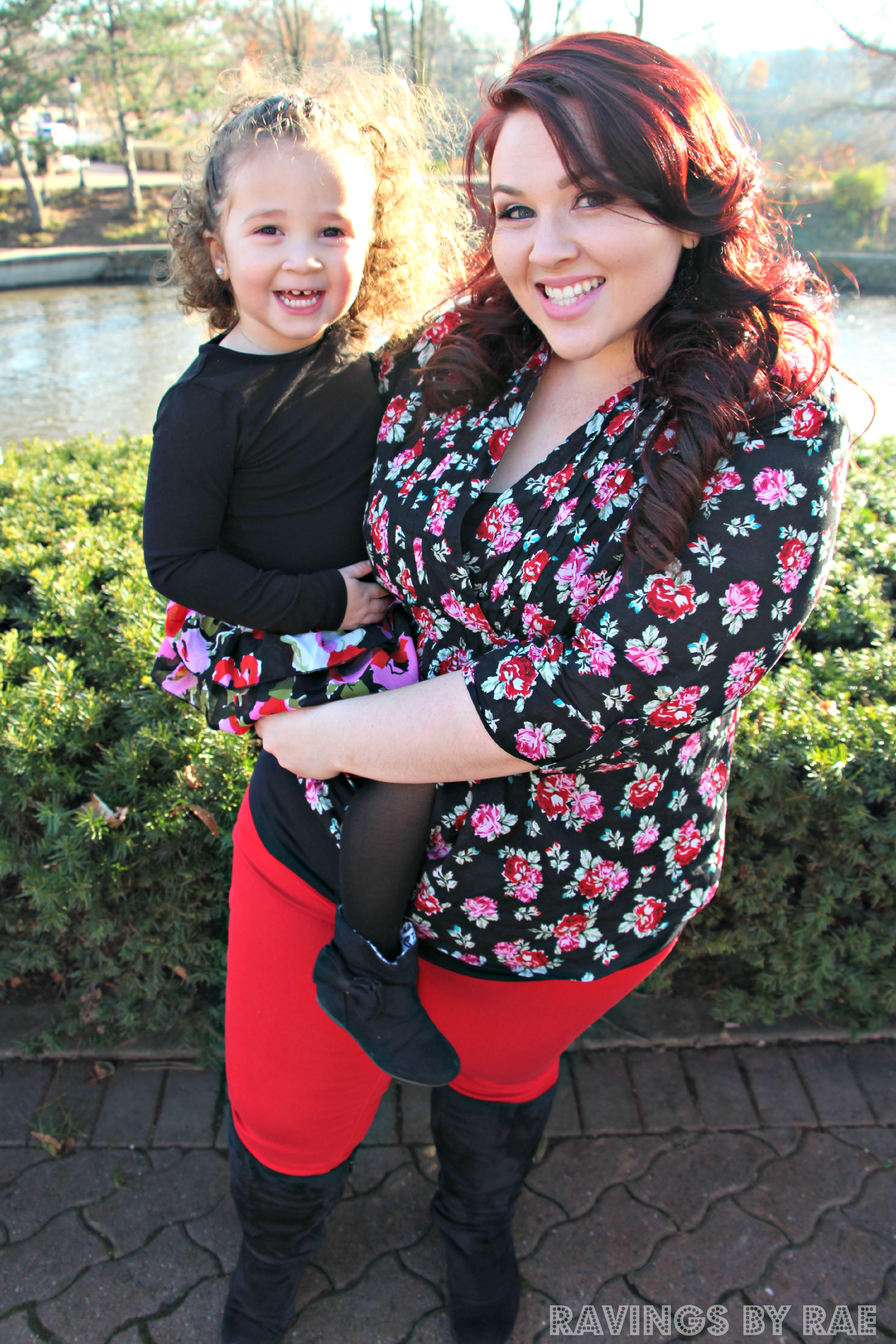 Plus Size + Toddler OOTD: Birthday Steez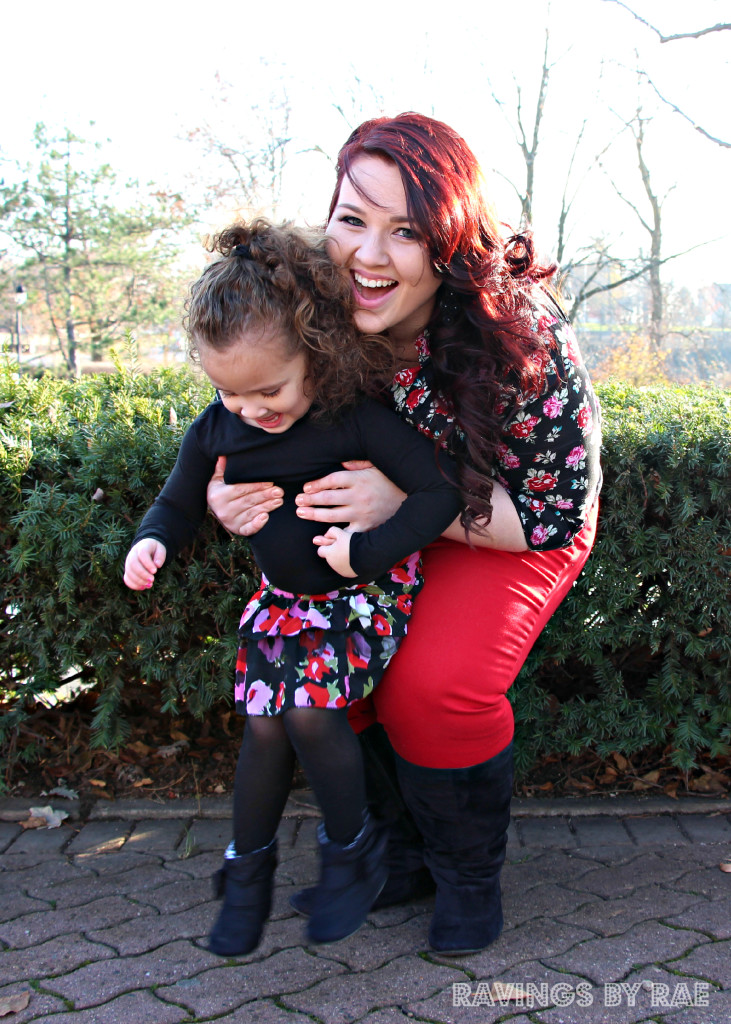 I write about plus size outfits and I write about toddler outfits. I've never combined the two, but when I asked on my Facebook Page last week if anyone would like to see them together I got a great response. So here we have the birthday girls rocking our floral prints.
Nahla Rae turned 3 last week and I turned 25 (eep!) yesterday. Our birthdays are so close together and we are just so incredibly similar. From our attitudes, to our body shapes, to our identical crooked pinky's. It's bizarre to have someone that is SO similar to myself walking around and spittin' that attitude that I know far too well. I've created a monster. My beautiful moody little Mini Rae.
She's going to be a problem. Let's face it, she already is a problem. She's super sweet and loving but when she cops that attitude oooowweee she definitely gets a rise out of me. I'm glad I'm not a twin. I would NEVER be able to deal with another Sarah. The world should thank my mother for not producing two of me. Having Nahla around is challenging enough.
Anyway, attitude or not, we made sure to get super cute for our birthday's this year. For the sake of the pictures we both froze our butts off in the super frigid November air. So you better enjoy!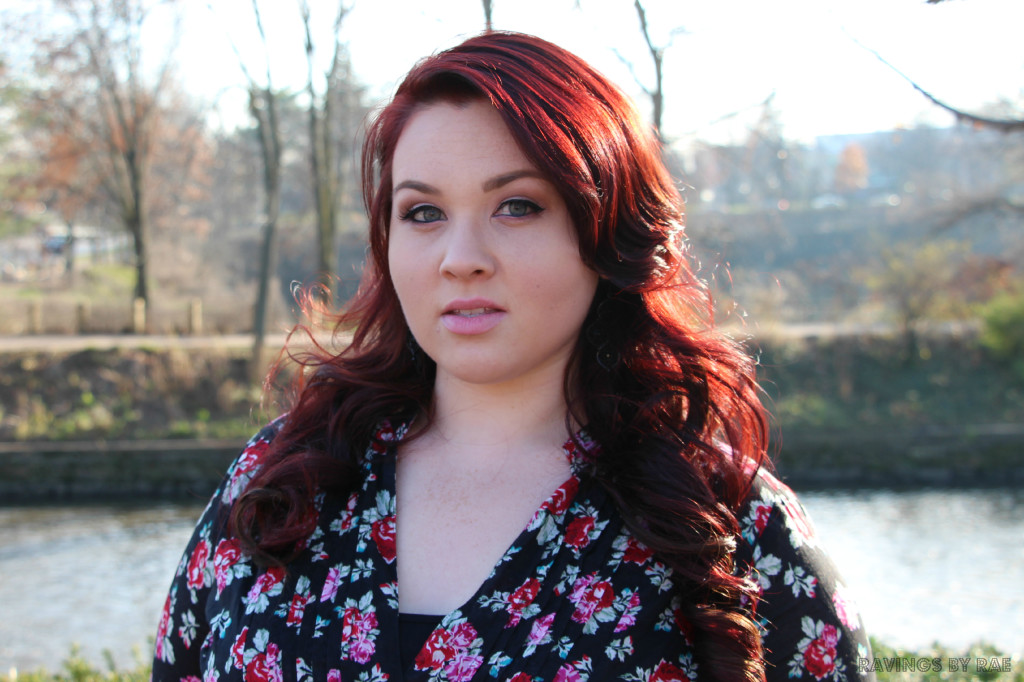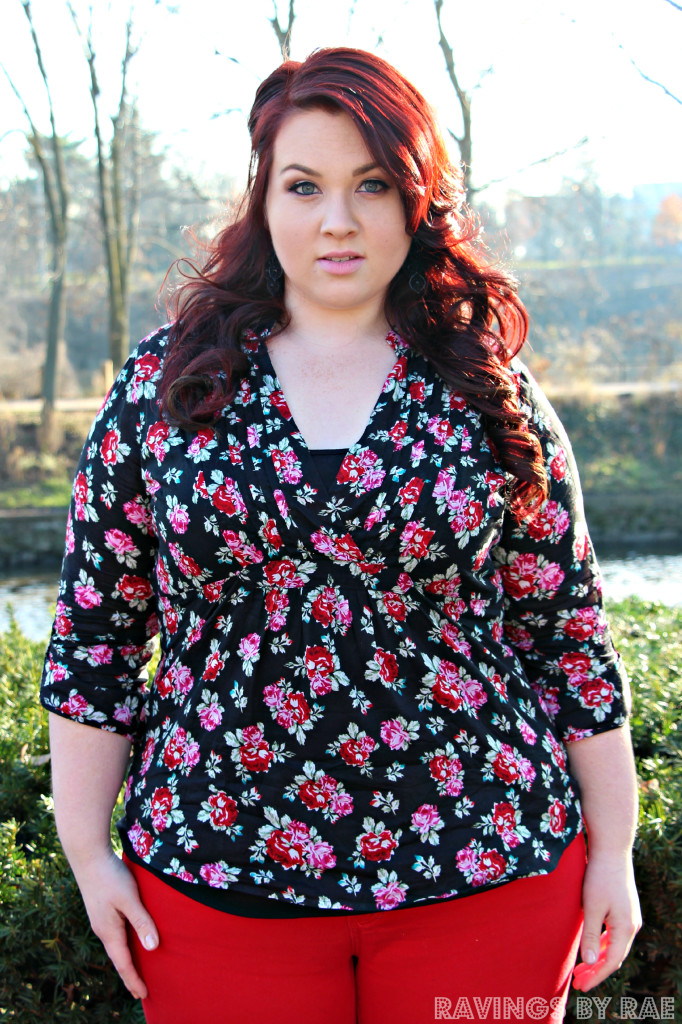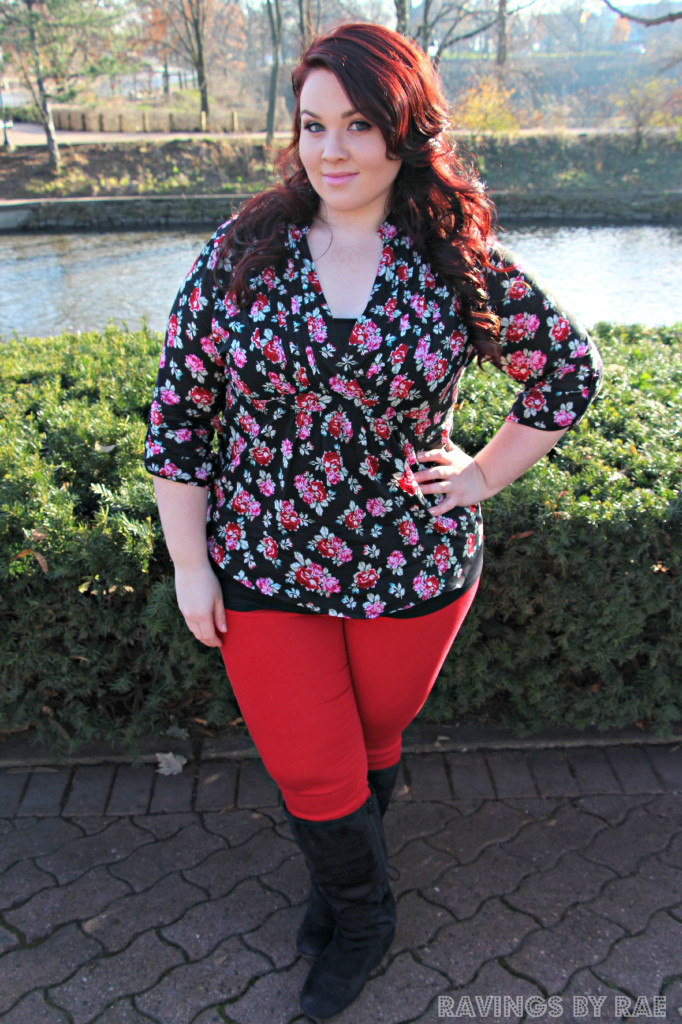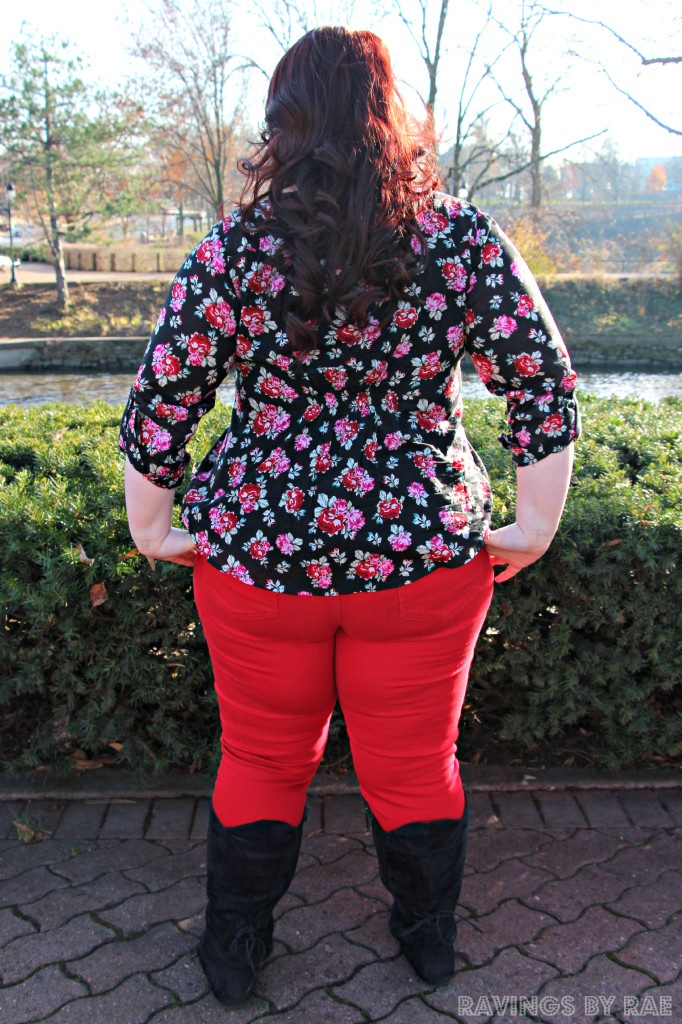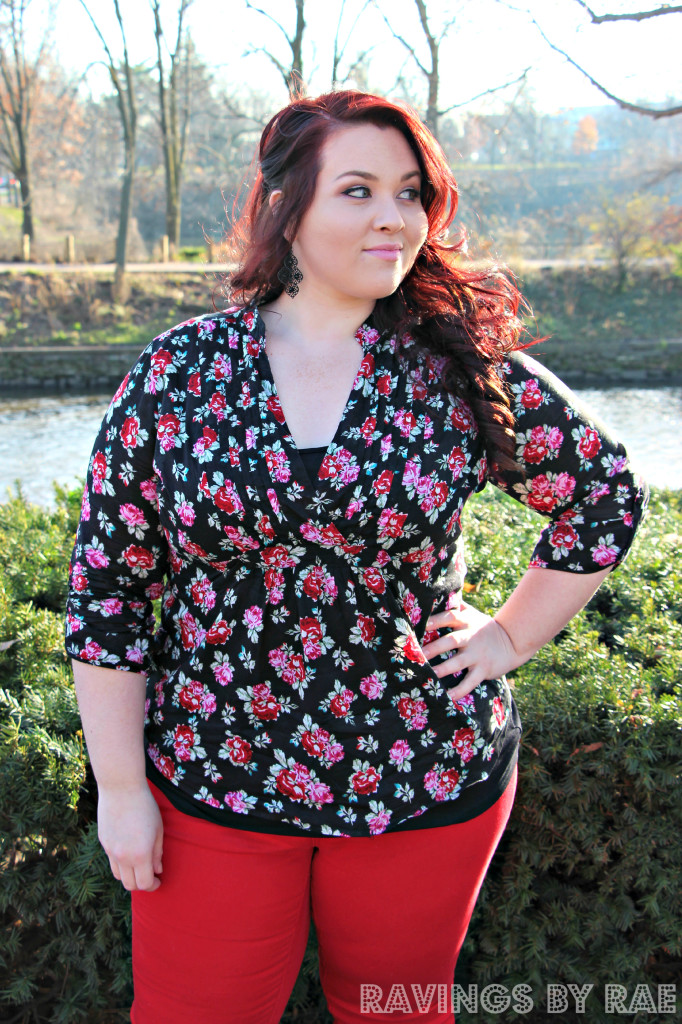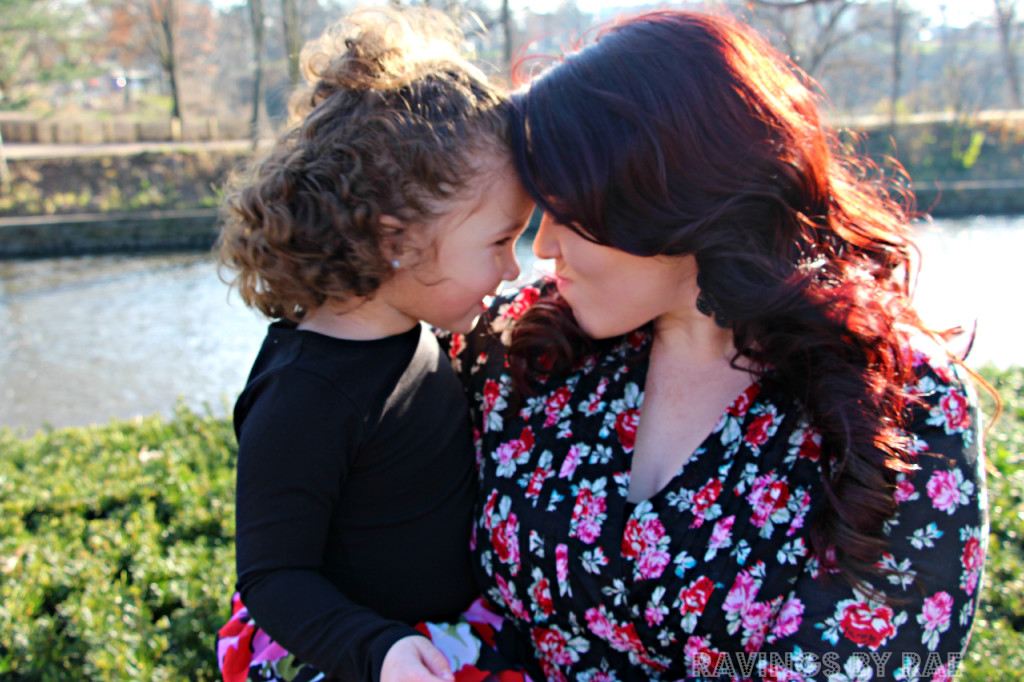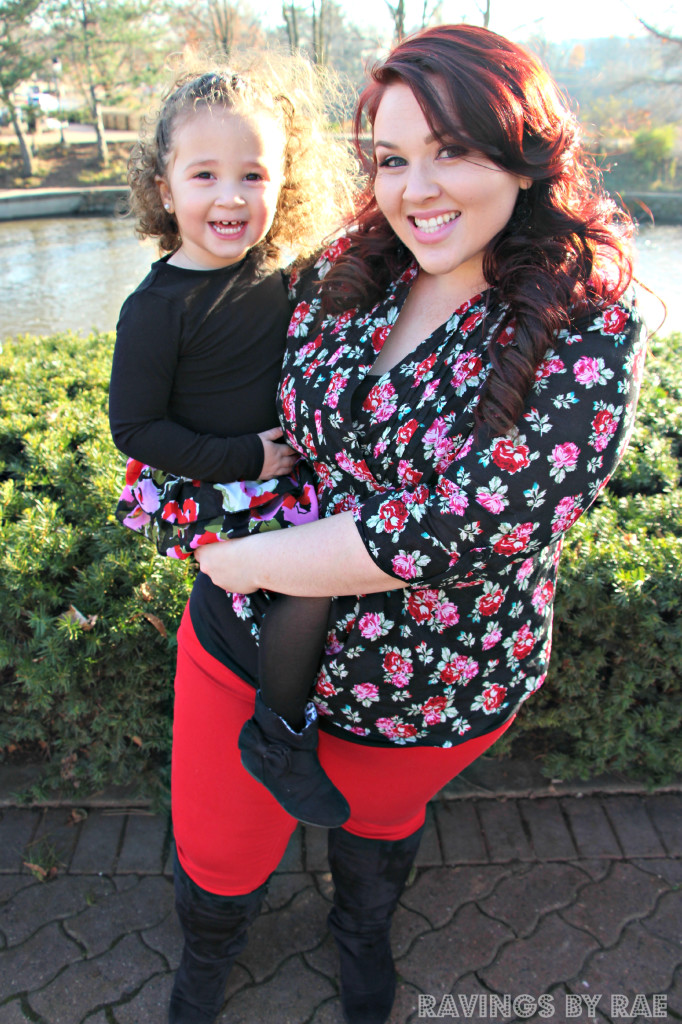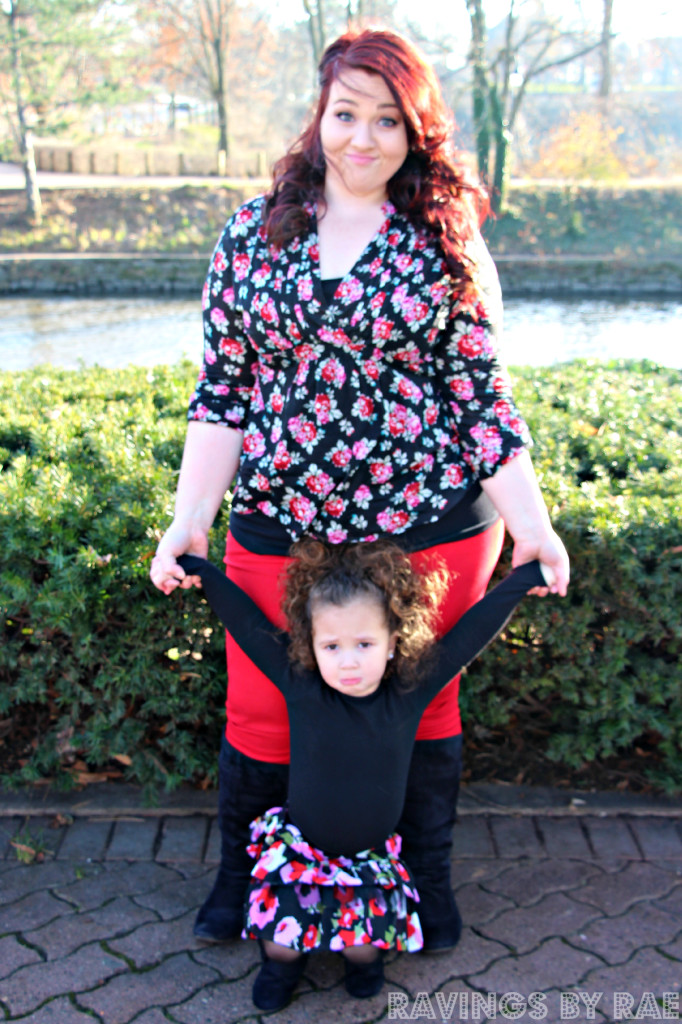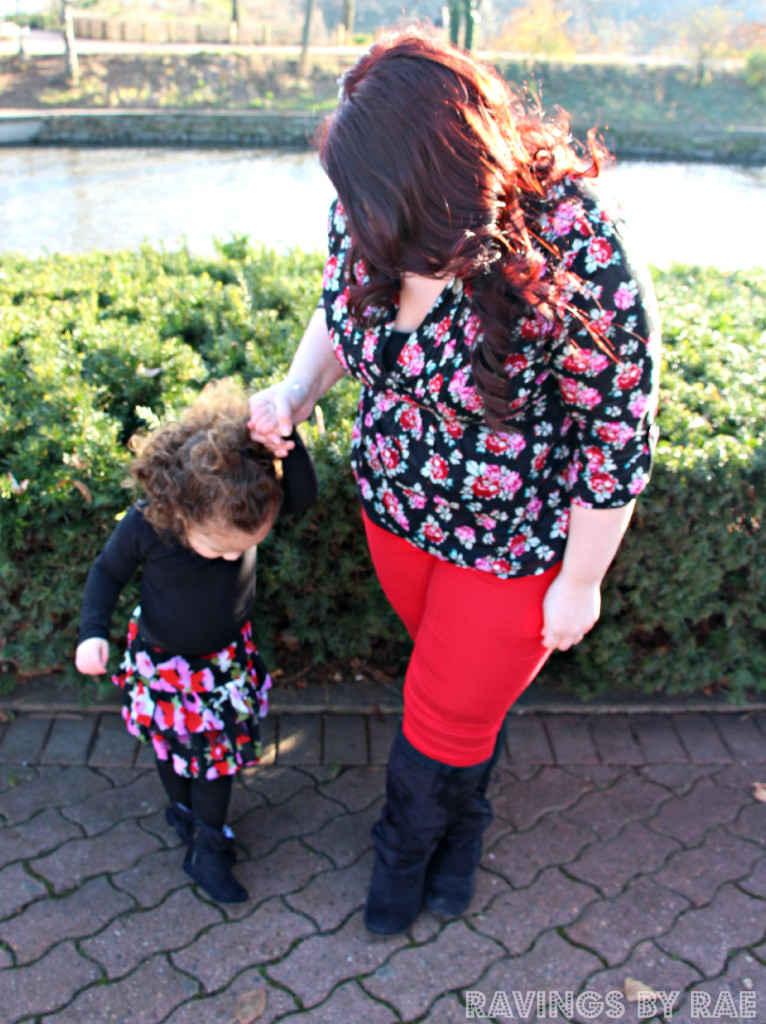 She was learning how to cross her legs and do mommy's favorite pose. Isn't she just way too cute?! Eek.
What I Wore:
Top//Torrid
Red Jeans//Forever21 (Seen here)
Suede Boots//Torrid (Seen here)
Earrings//Old Navy
What Nahla Wore:
Top//H&M
Skirt//The Children's Place
Tights//Target
Suede Booties//Old Navy