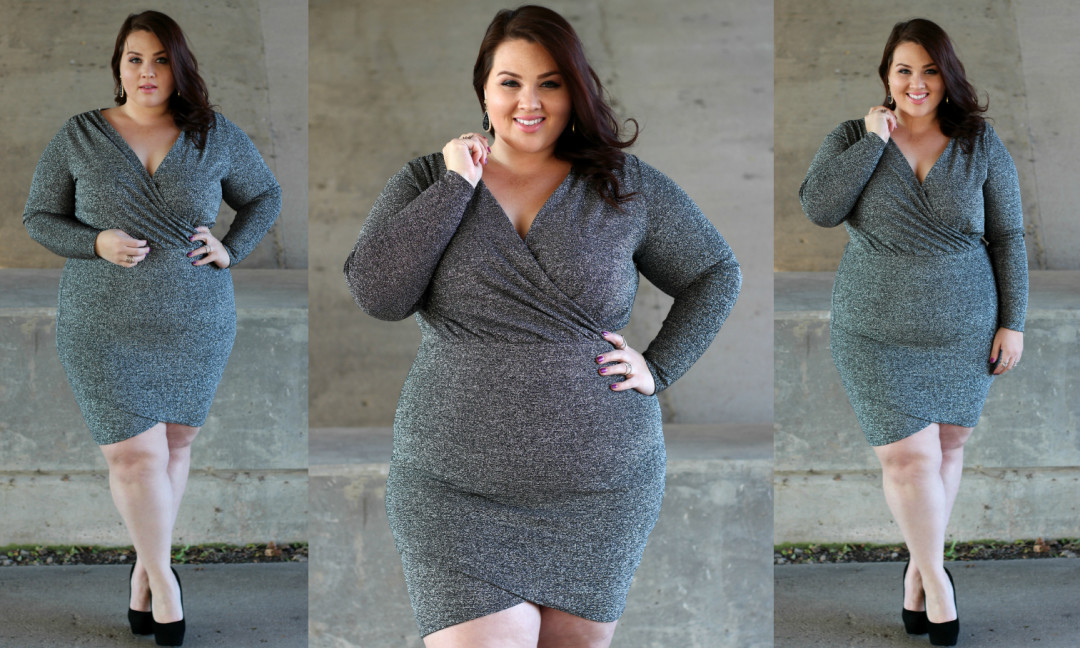 After a solid 8-hours of work, my house is full of sparkle and glitter and everything festive. I finally found our Elf and she made her magical appearance over the weekend. The kids lost their minds with excitement, naturally. Now that the house is completely ready for the holidays, it's time to get my outfits on point.
Today, I'm sharing another fun look from Charlotte Russe's plus size line and this one might be my favorite. The length was just right on me, and the material was so forgiving. It's a bit of of faux wrap on the bottom and has a nice deep V on the bust.
I don't know about you, but I'm am crazy about metallics right now. I love the silvery metallic sheen of this dress. I decided to keep it simple with the shoes because the dress has so much to say on it's own. It's the perfect New Year's Eve ensemble. Add a nice clutch and you'll be ready for a night out.
I'm still trying to figure out what I'll be up to for New Year's this year. I typically don't do anything at all and lounge around my house, but it wouldn't hurt to switch it up a bit. I've been craving some adult interaction lately and am so happy that this time of year usually means I get to see more of my family. If I do find something fun to do on New Year's, at least I already have the perfect dress. 😉
#DearCharlotte, you really outdid yourself this time. xx, Sarah Rae
Photos By: Da'Vi McKay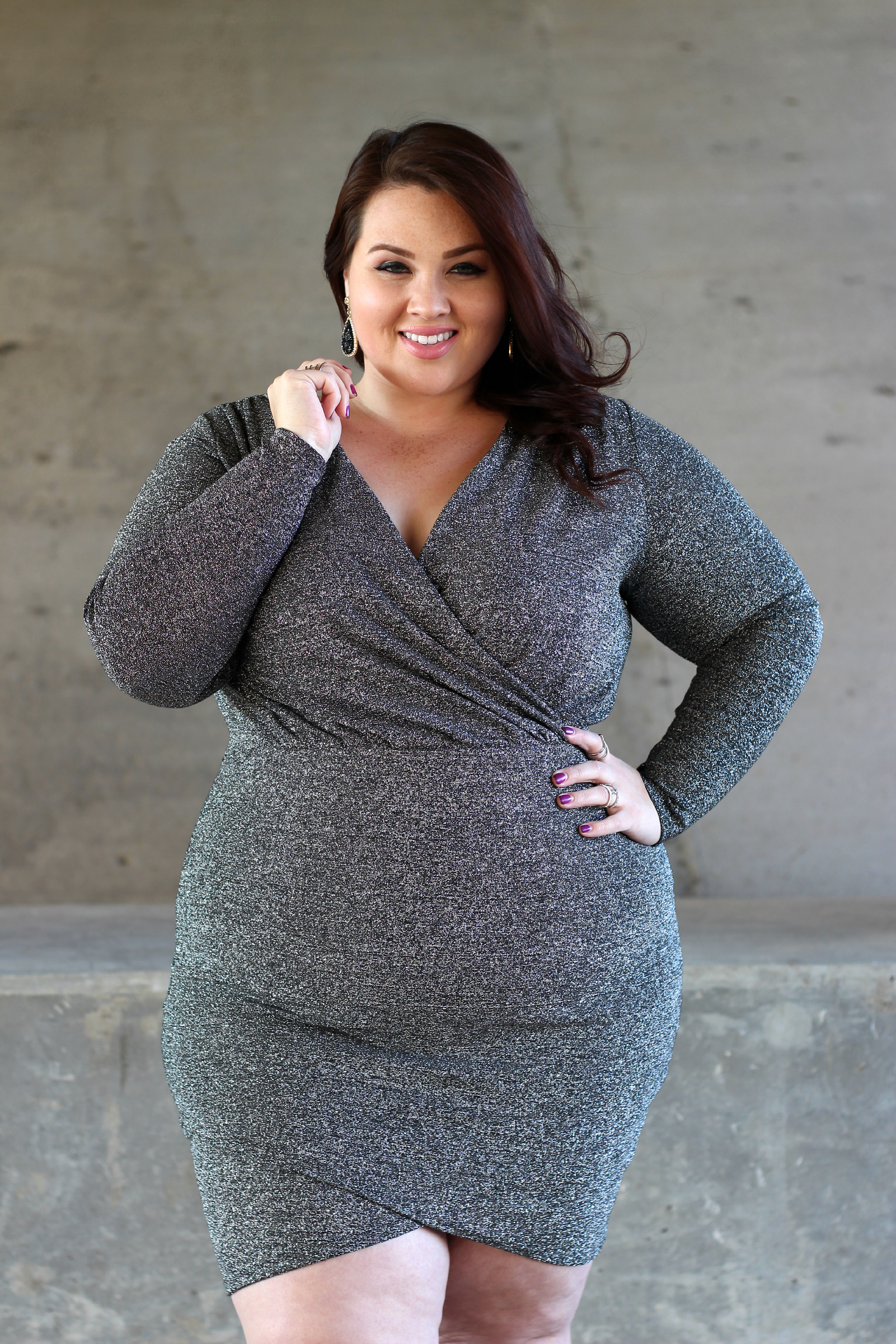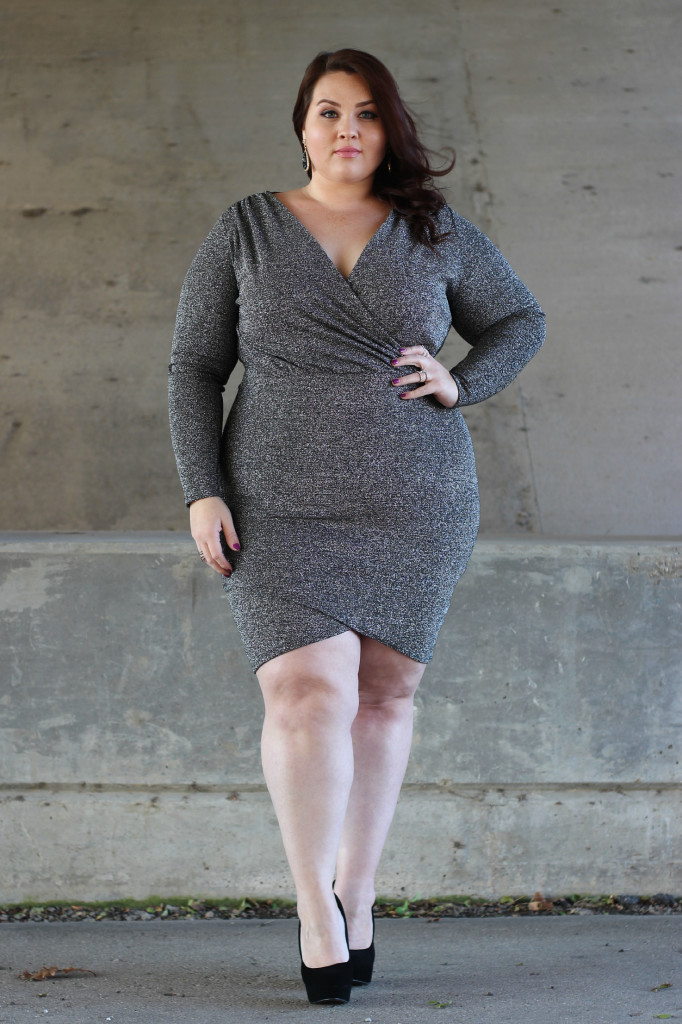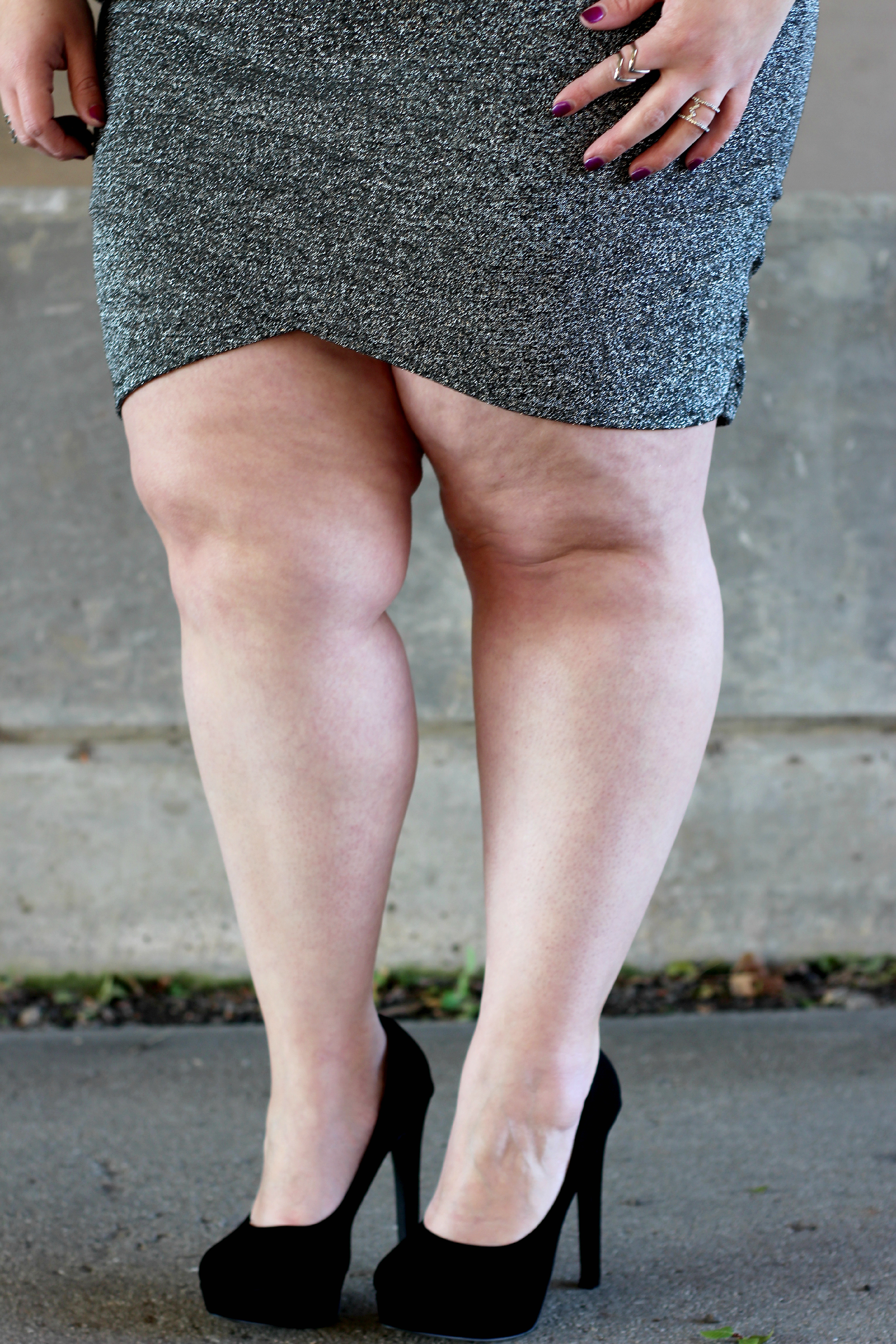 Outfit Details: Dress//Heels//Earrings similar//Rings
*Special thanks to Charlotte Russe for sponsoring this blog post #CharlotteRussePlus