Wide Calf Boots Lookbook [Plus Size Fashion]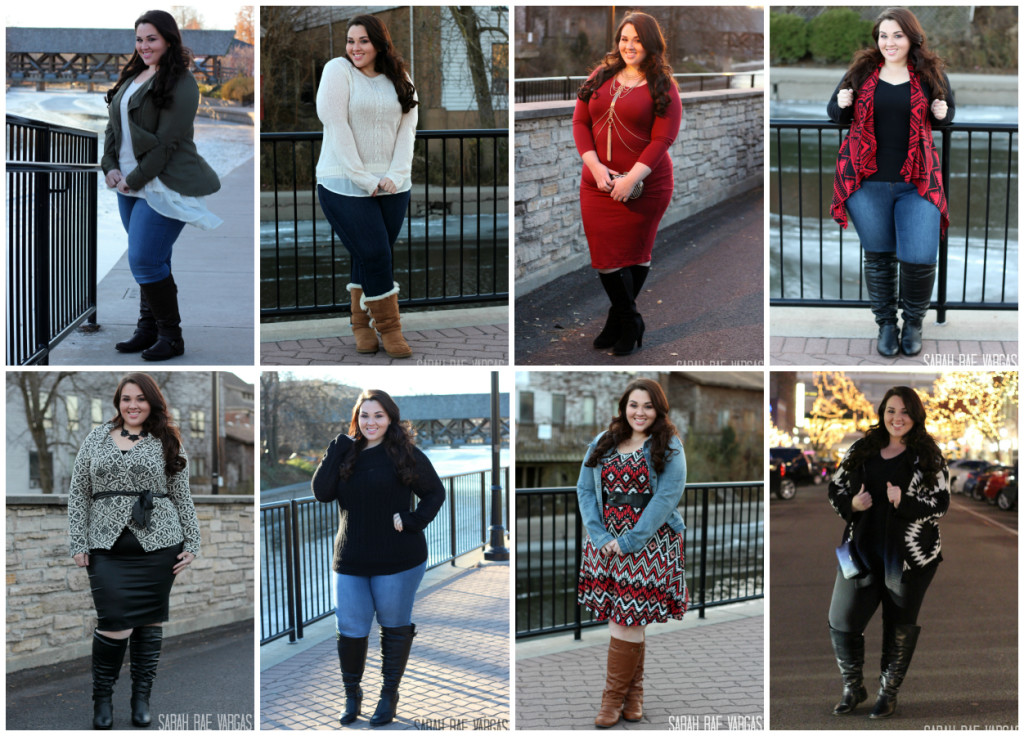 Special thanks to Fashion To Figure for clothing featured & Wet Seal+ for boots featured. Photos by Da'Vi Mckay.
Raise your hand if you have giant calves and have a super hard time finding wide calf boots that actually fit WIDE calves!
*Raises both hands*
I've always had a terrible time trying to find boots that fit my calves. Eventually, I discovered Torrid and found that their boots can accommodate my legs pretty well. I've branched out a little more and started trying boots from Lane Bryant, Wet Seal+, and even some tall UGGs.
For reference, my left calf (the bigger of the two) is 18.5 inches at it's widest point. So all of the boots below, fit at least an 18.5in calf. Many of them even had some extra wiggle room, especially on my right calf which is 17.5 inches. I do not have a wide foot, but these boots all had extra room in the foot area, as well. Some were a little loose in the ankle area, some were not, and you should be able to judge that from the pictures.
I'm thinking of doing a more comprehensive video about wide calf boots, where I actually sit down and talk about the fit of each style and what stores I think are best accommodating to wide calves. Let me know if this is something you might be interested in. 🙂
I hope you enjoy these looks, both the boots and the outfits. I tried to offer a nice variety of heeled, flat, leather, suede, brown, black, etc… You can wear these outfits to work, school, on a date, shopping, and just about anywhere else. Let me know which is your favorite!
This lookbook took a few hours to shoot, so you'll notice the lighting consistently change as the sun took it's seat for the night. I think it looks kind of cool and love how the mood of the outfits changes with the lighting behind it. Shout out to my photographer for hanging out in the bitter cold to snap these photos and the video lookbook that is at the bottom of this post.
Look #1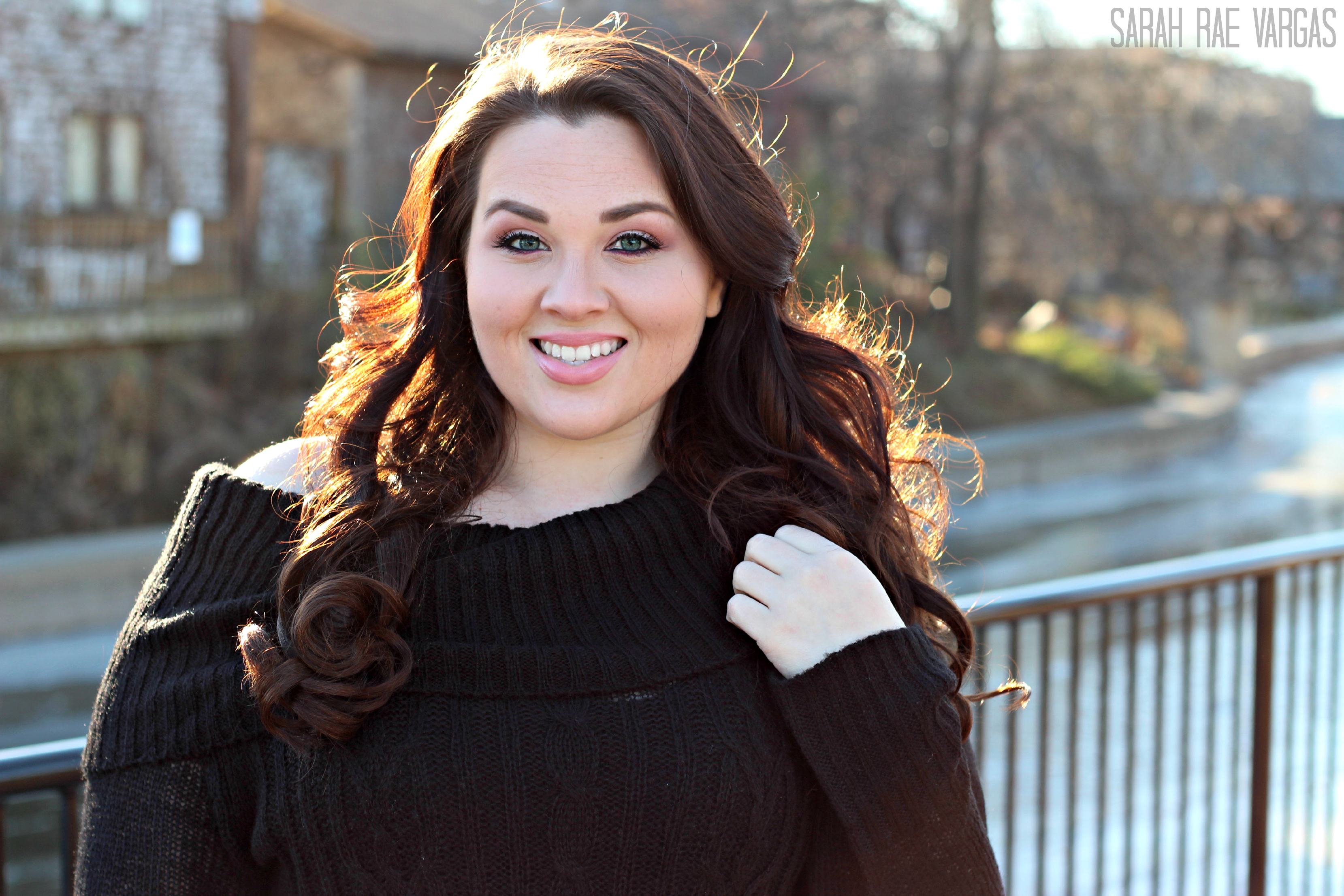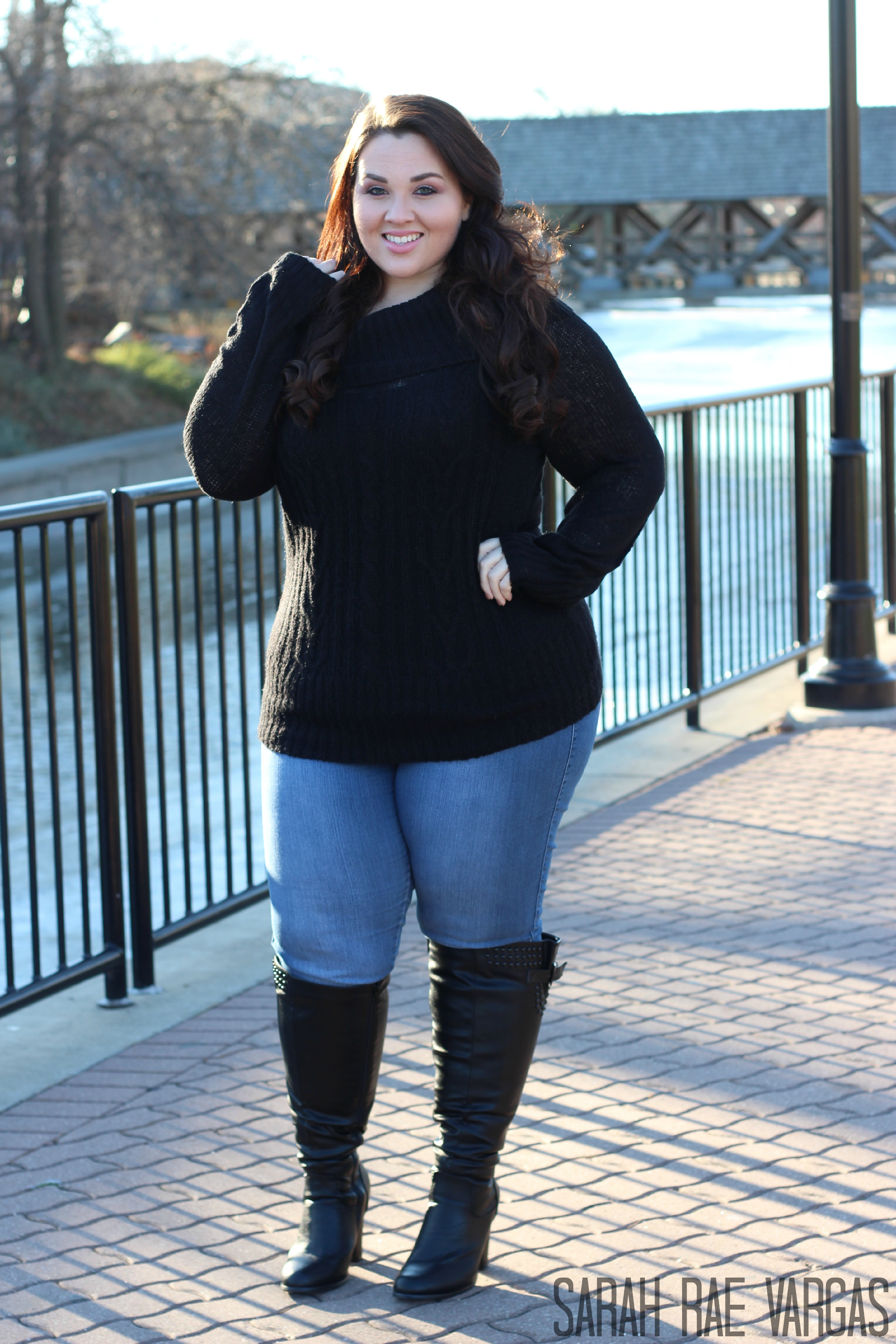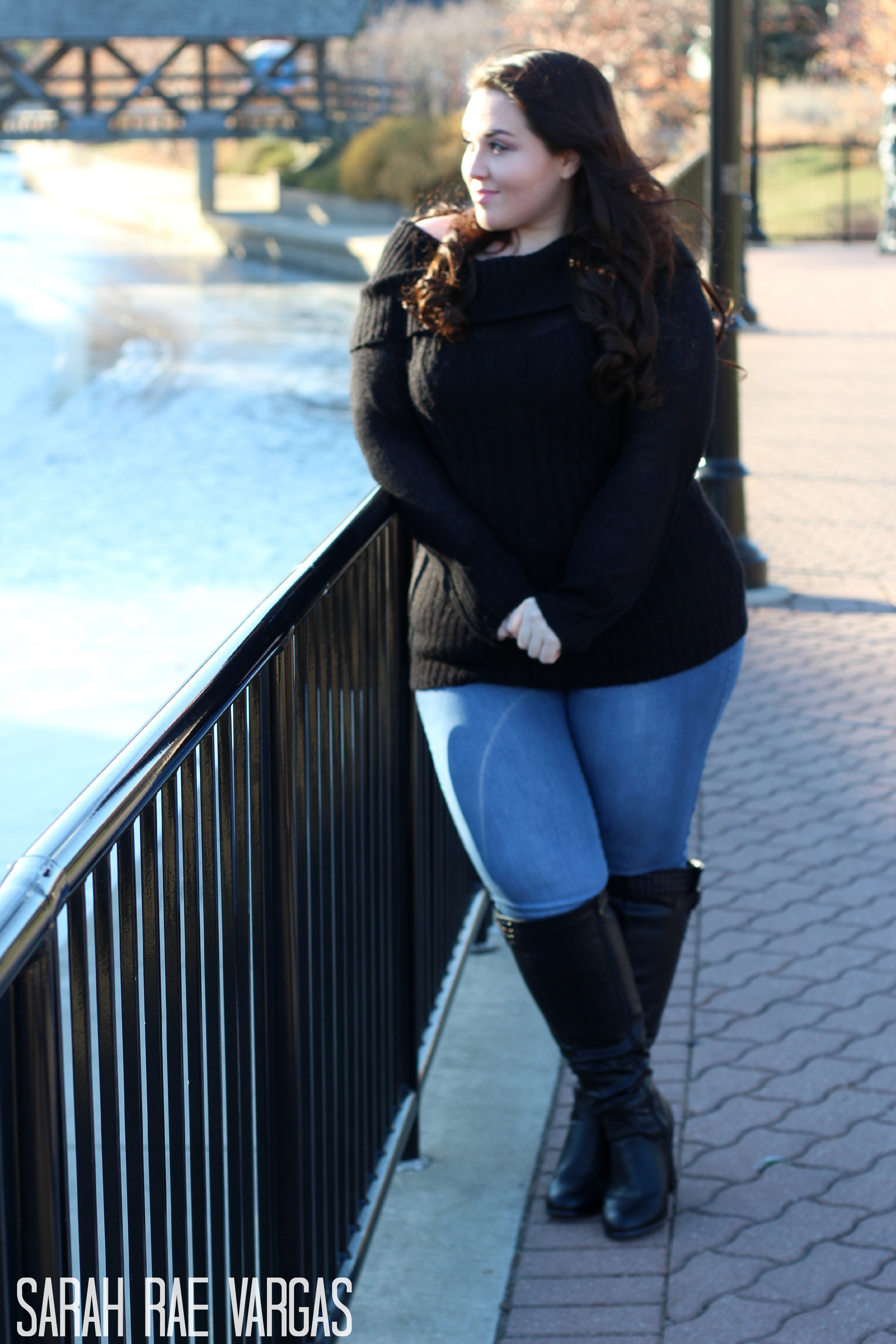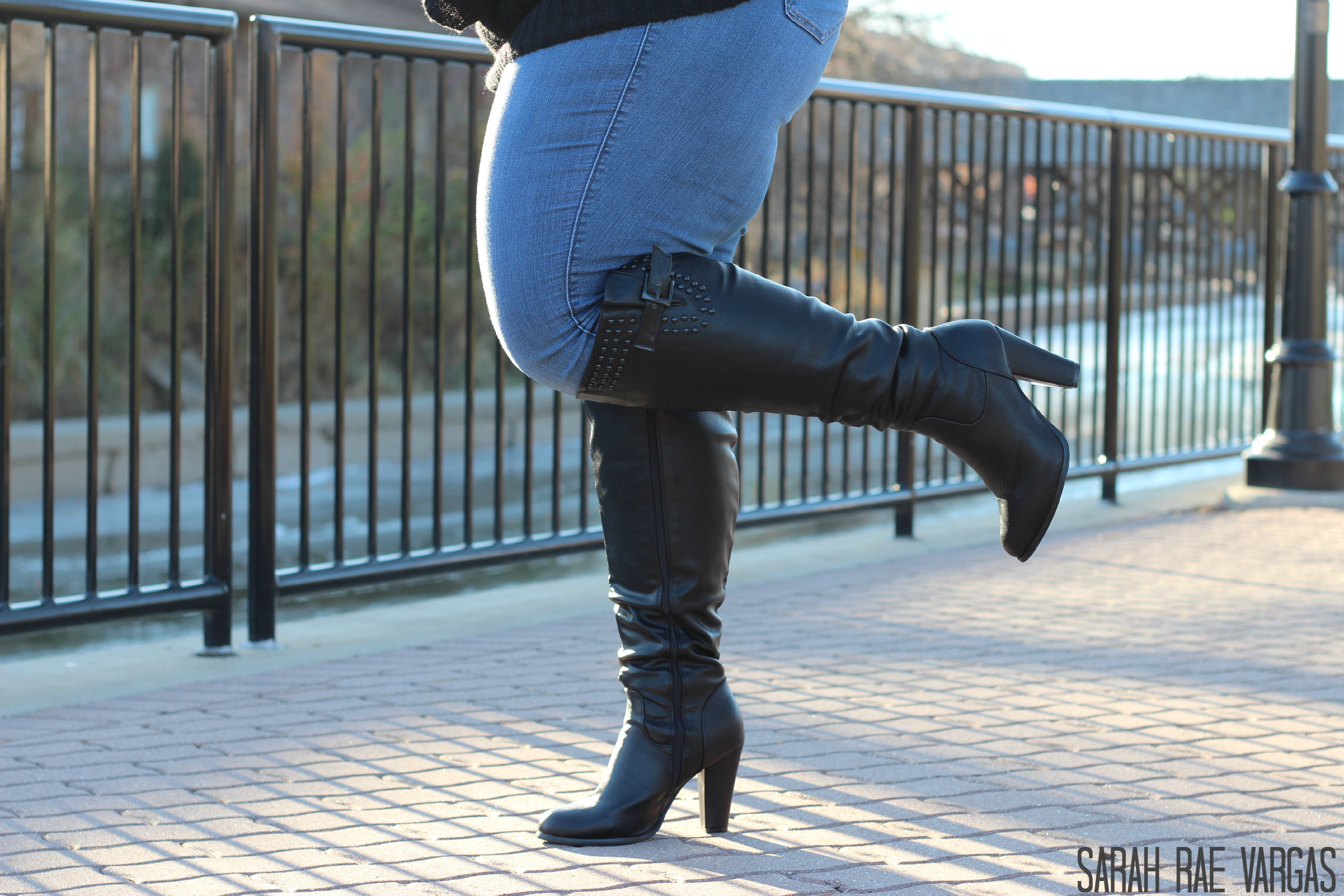 Marilyn Tunic Sweater//Torrid
Jeggings//Torrid
Studded High Heel Boots//Torrid
[divider]
Look #2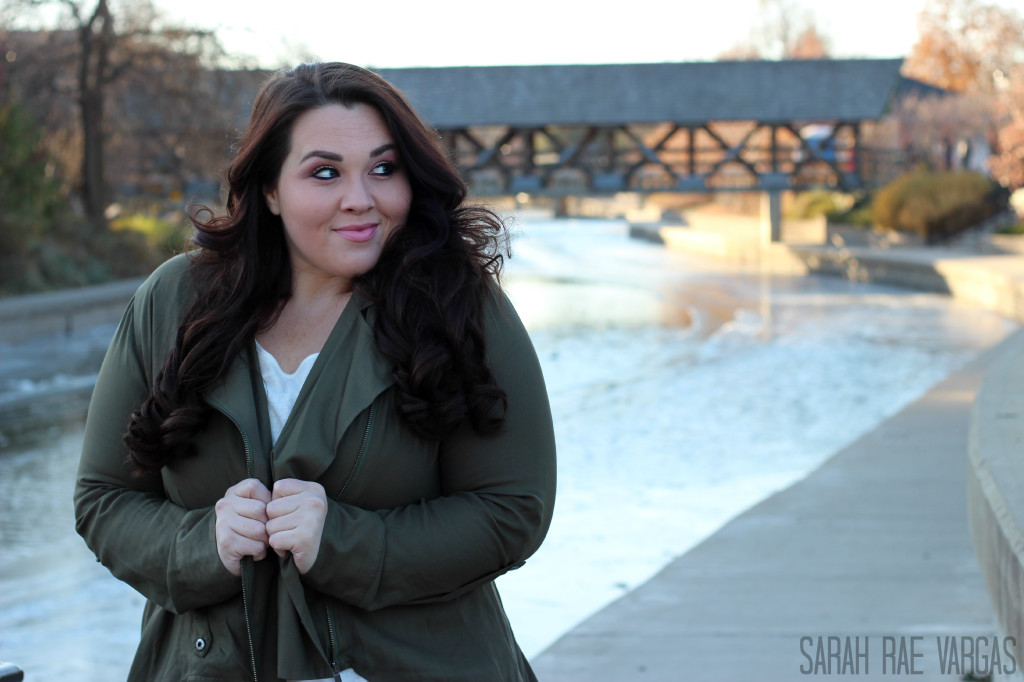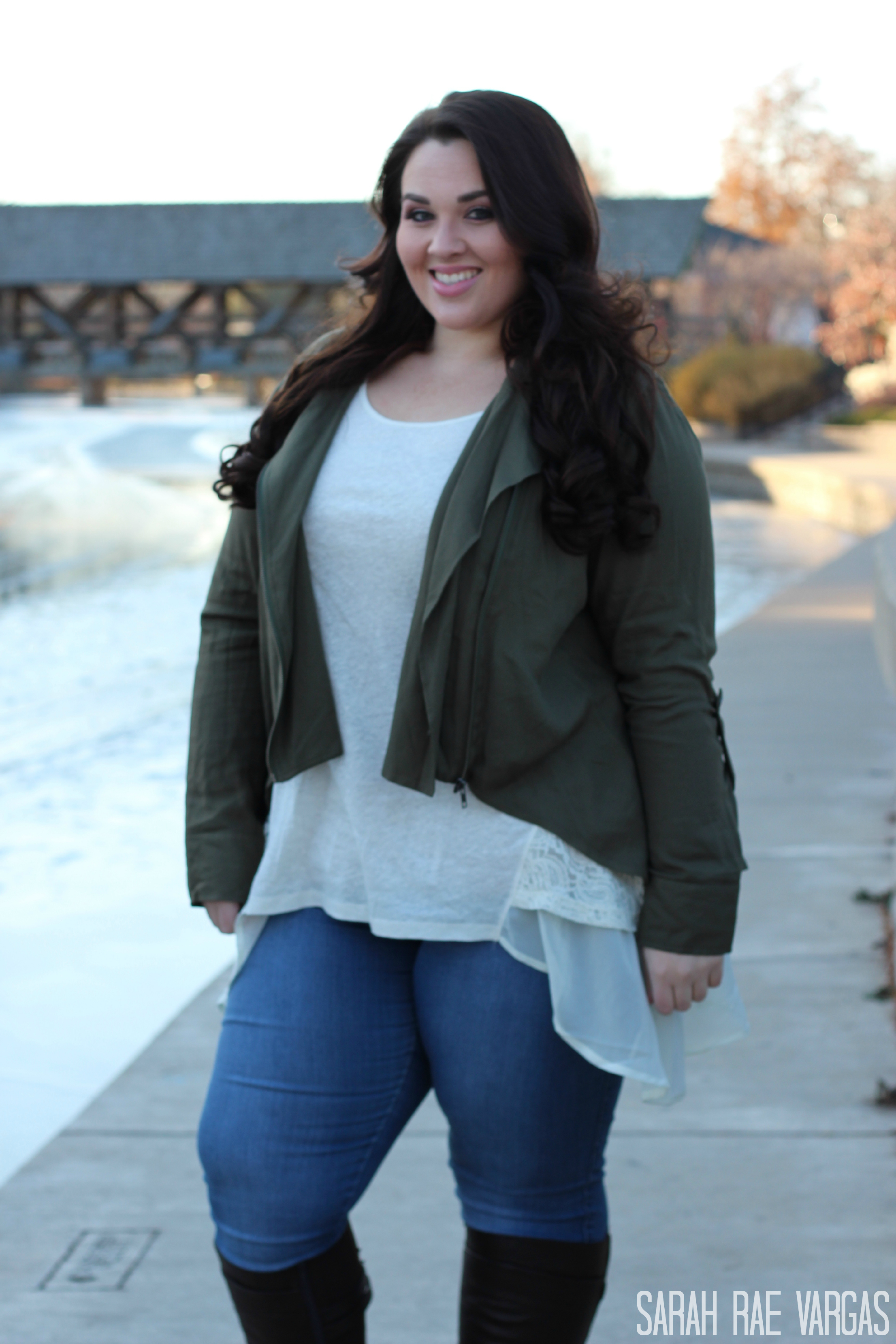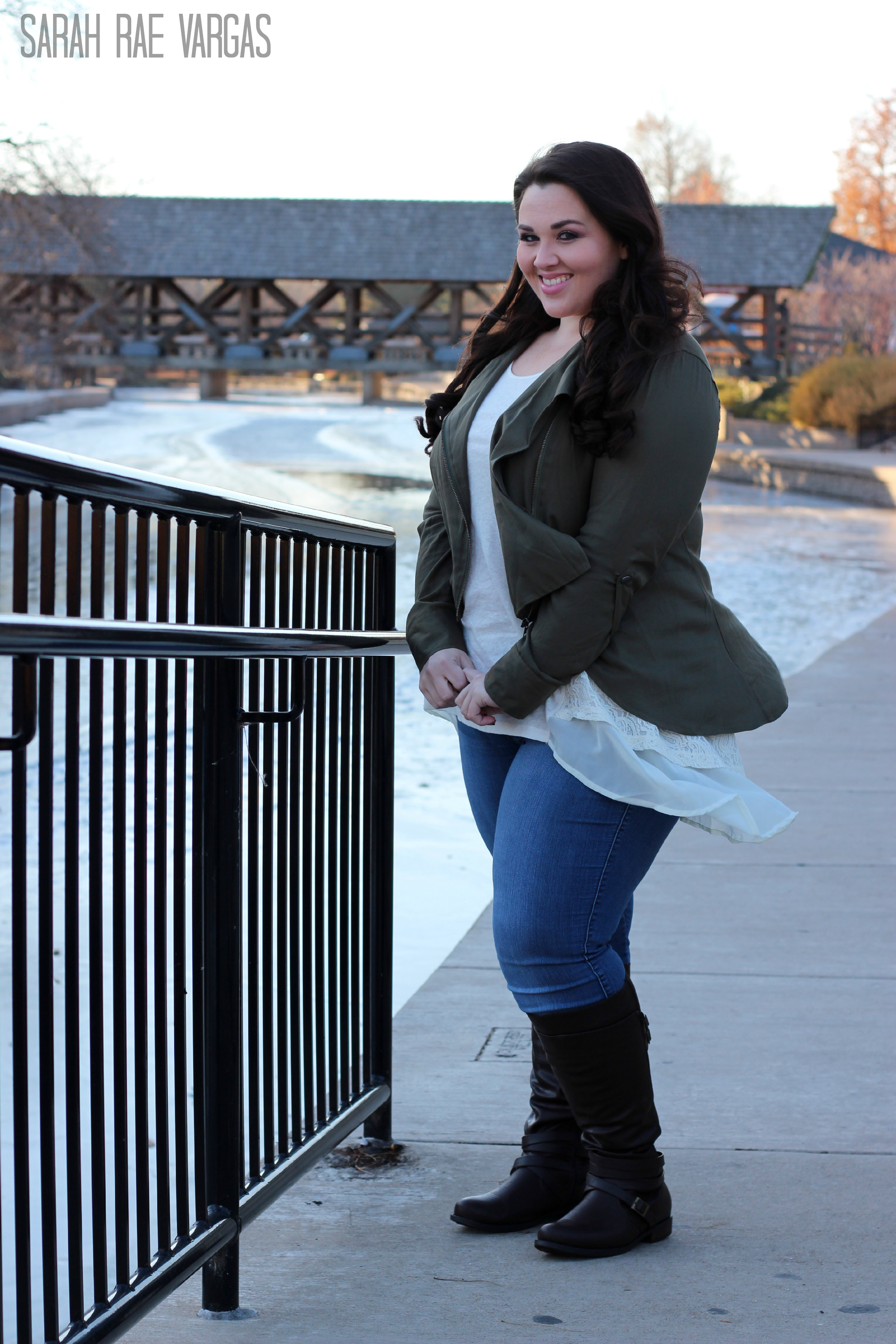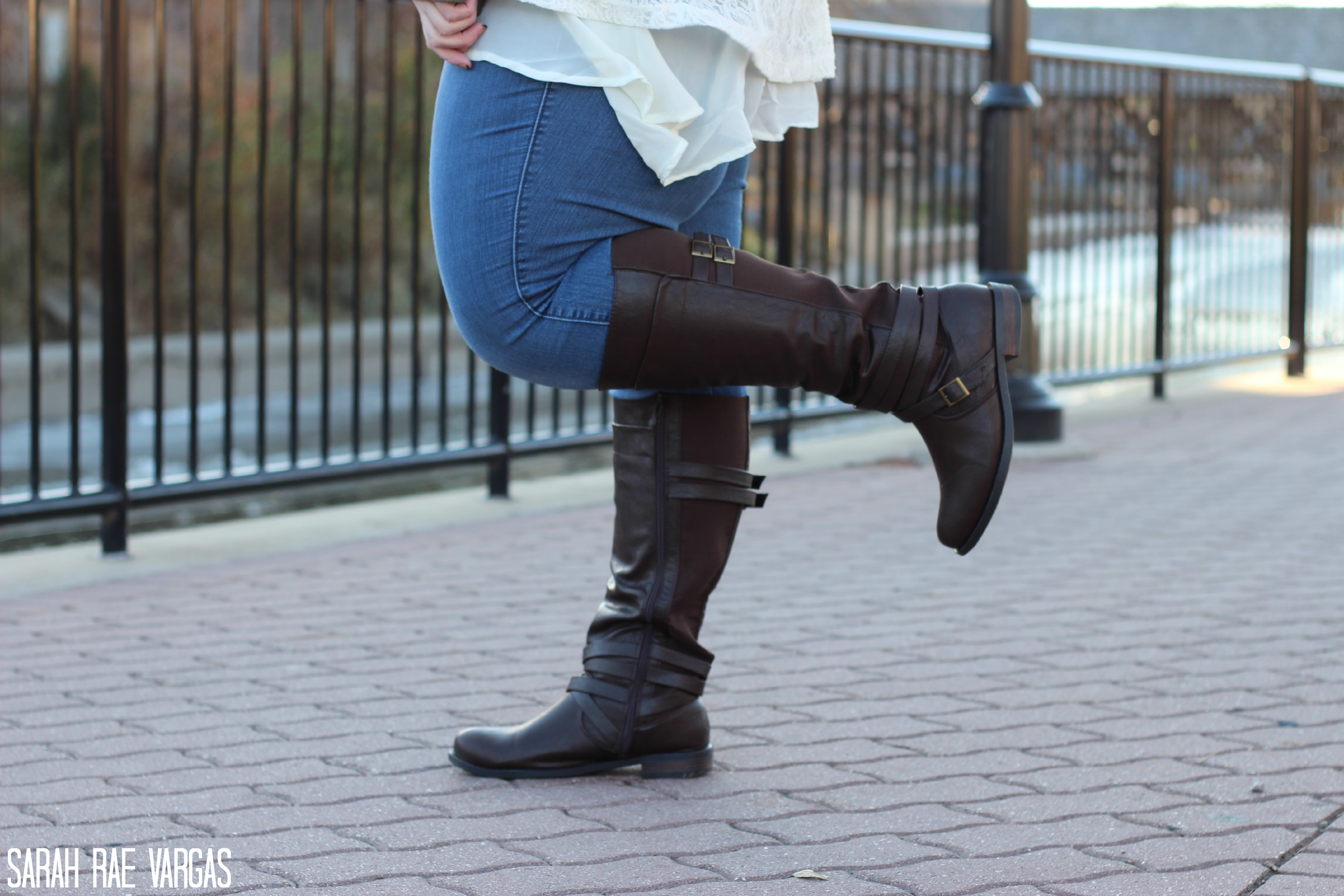 Green Jacket//Torrid
Double Layer Hi-Lo Top//Torrid
Jeggings//Torrid
Brown Strappy Riding Boots//Torrid
[divider]
Look #3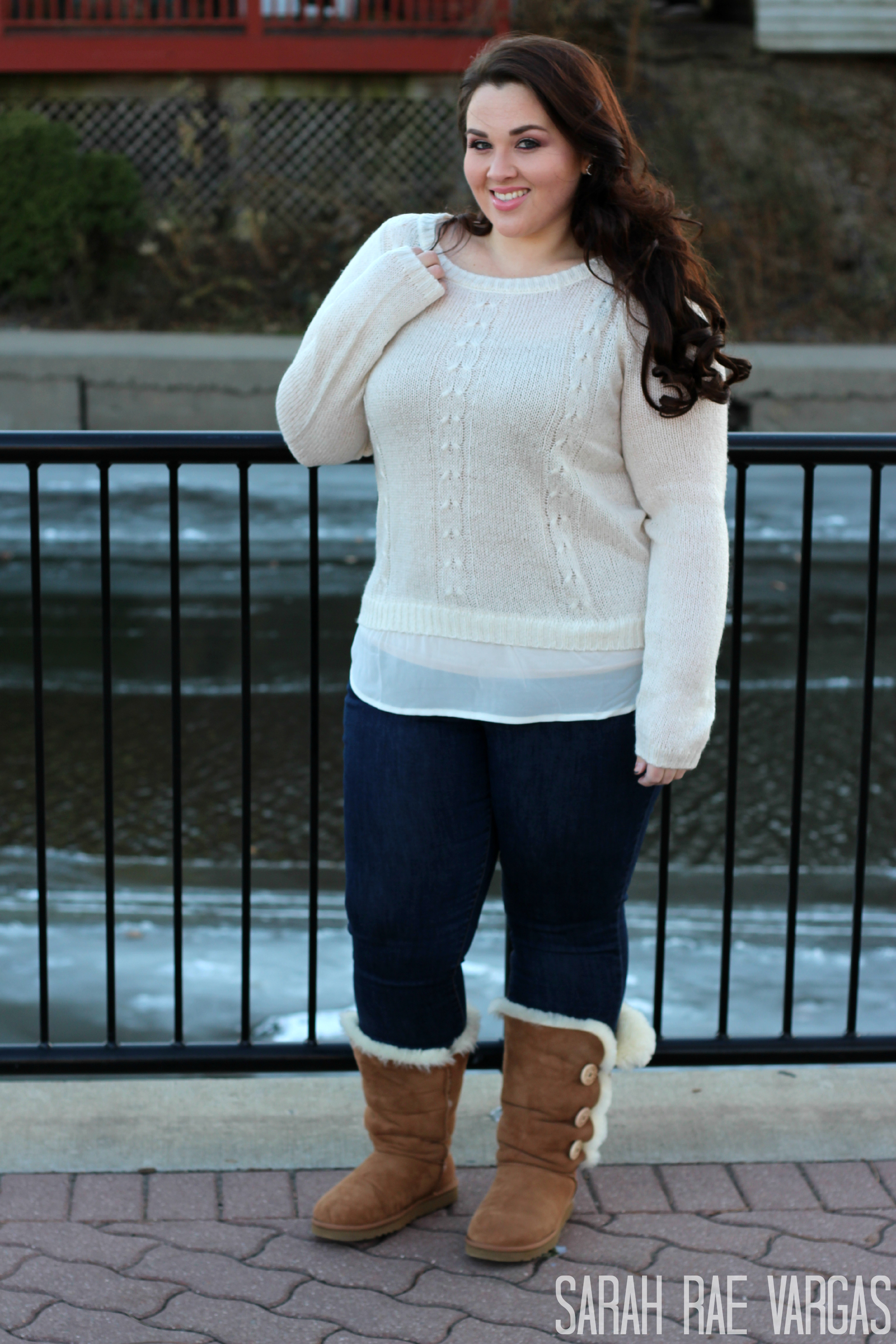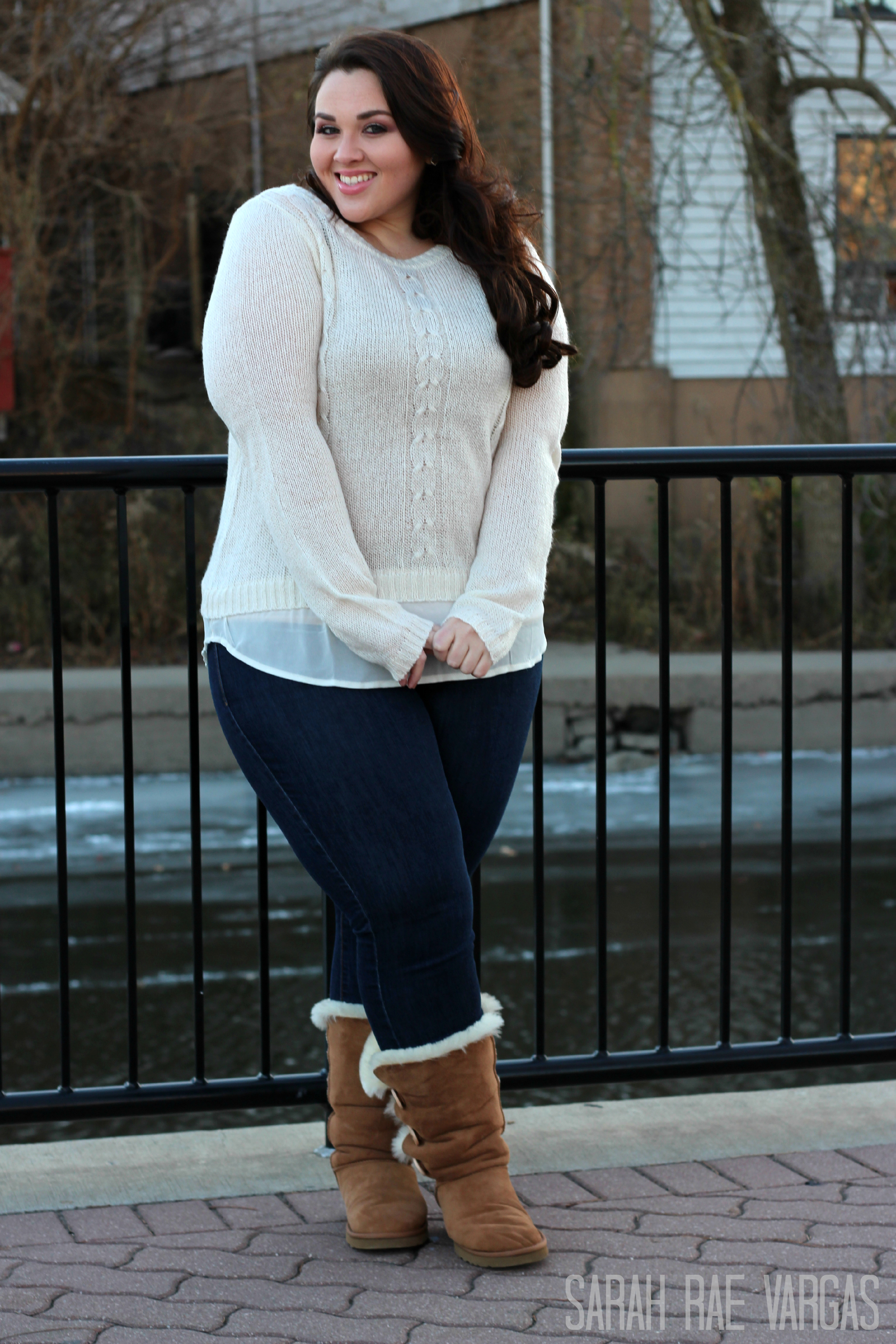 Double Layer Marilyn Sweater//Torrid
Rockstar Super Skinny Jeans//Old Navy
Bailey Button//UGGS
[divider]
Look #4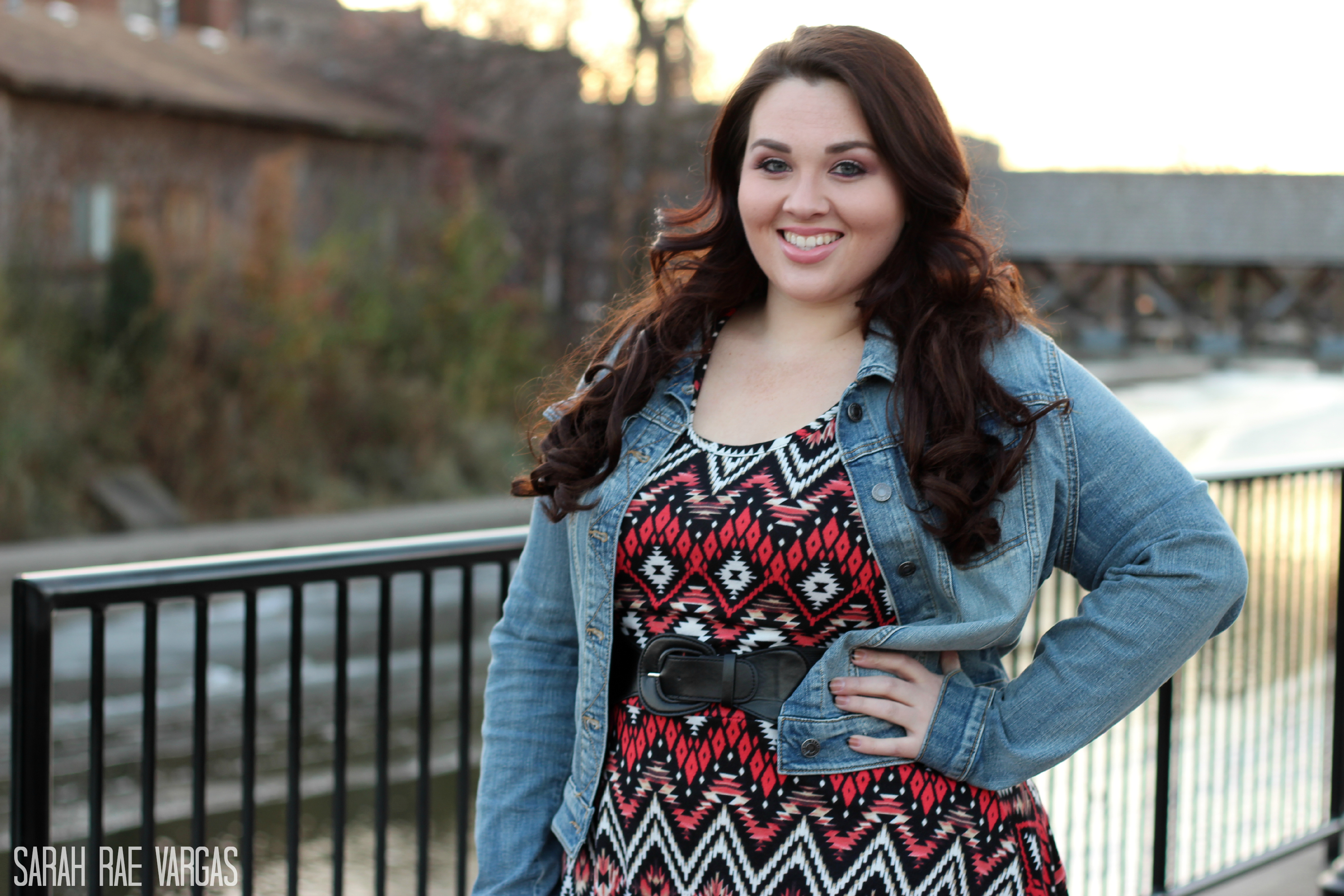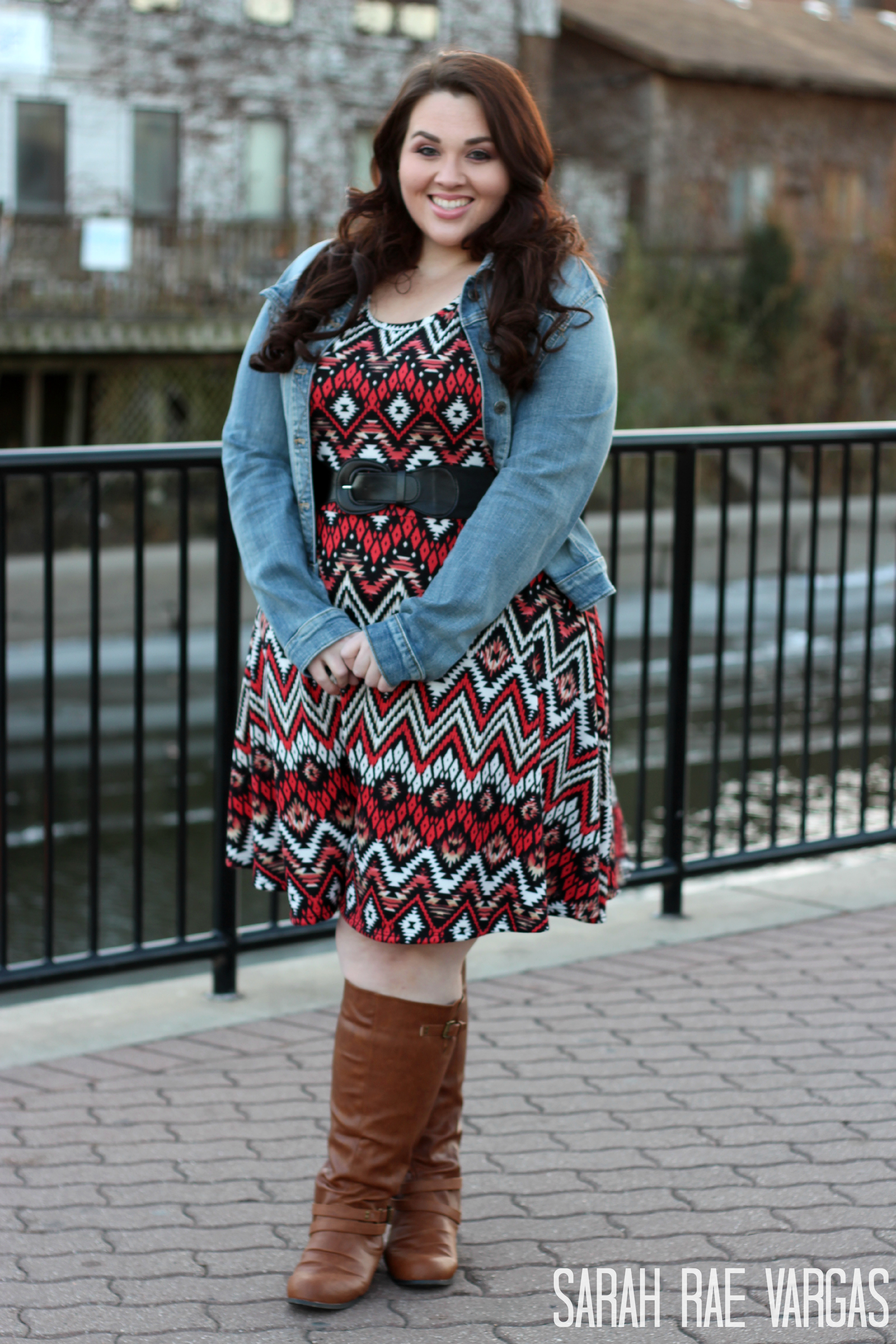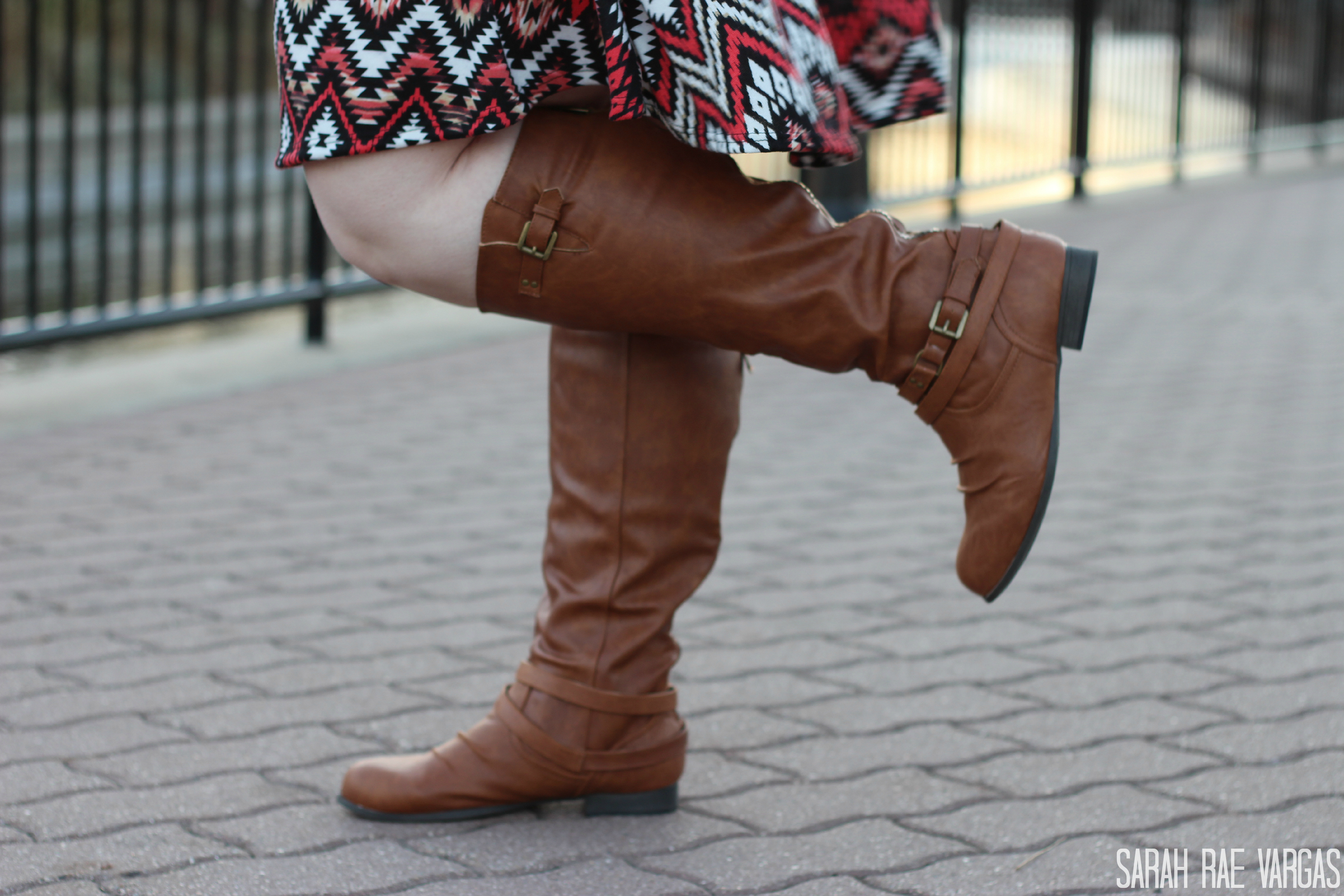 Stretchy Jean Jacket//Target
Multicolor Belted Dress//Fashion To Figure
Tall Riding Boots//Wet Seal+
[divider]
Look #5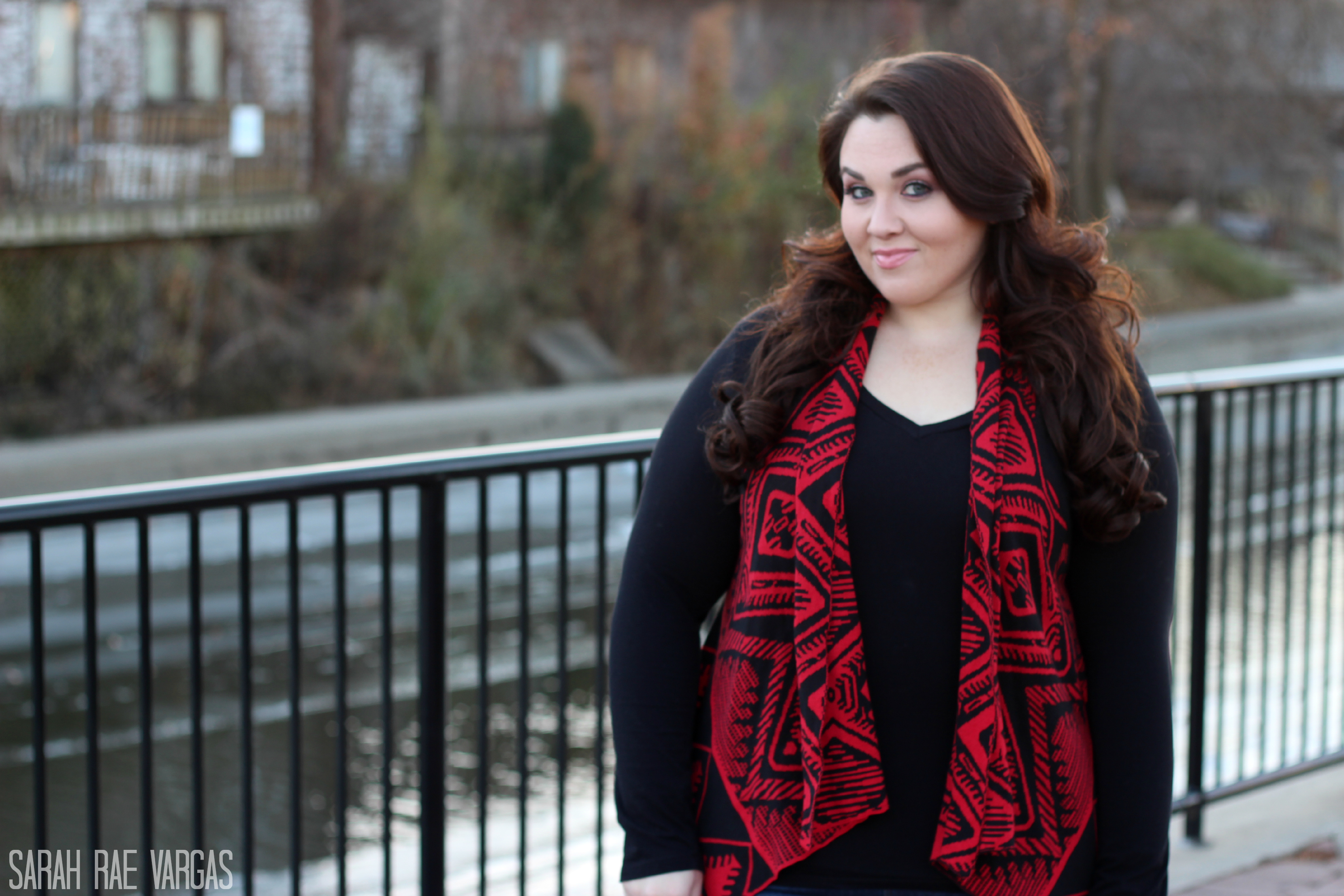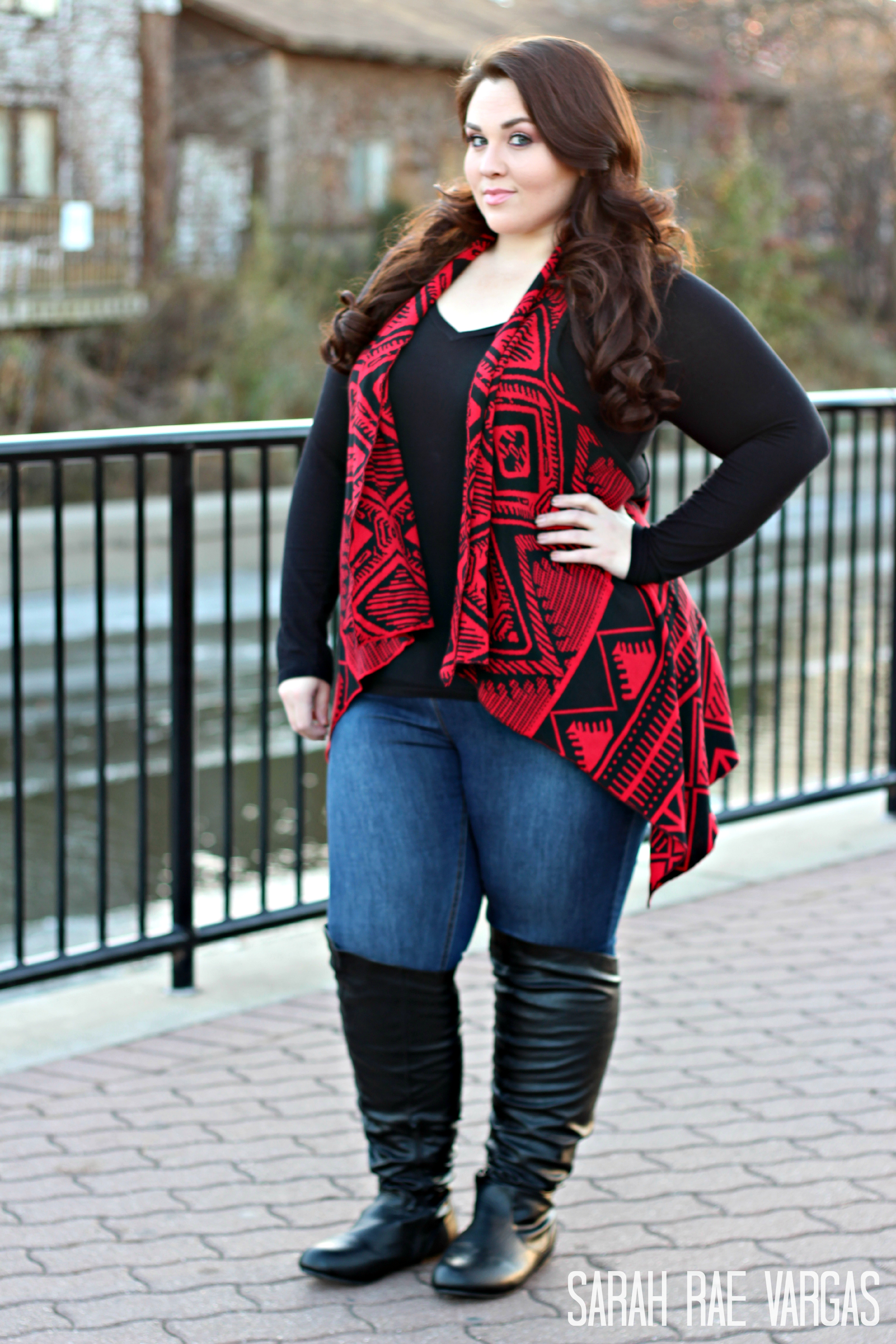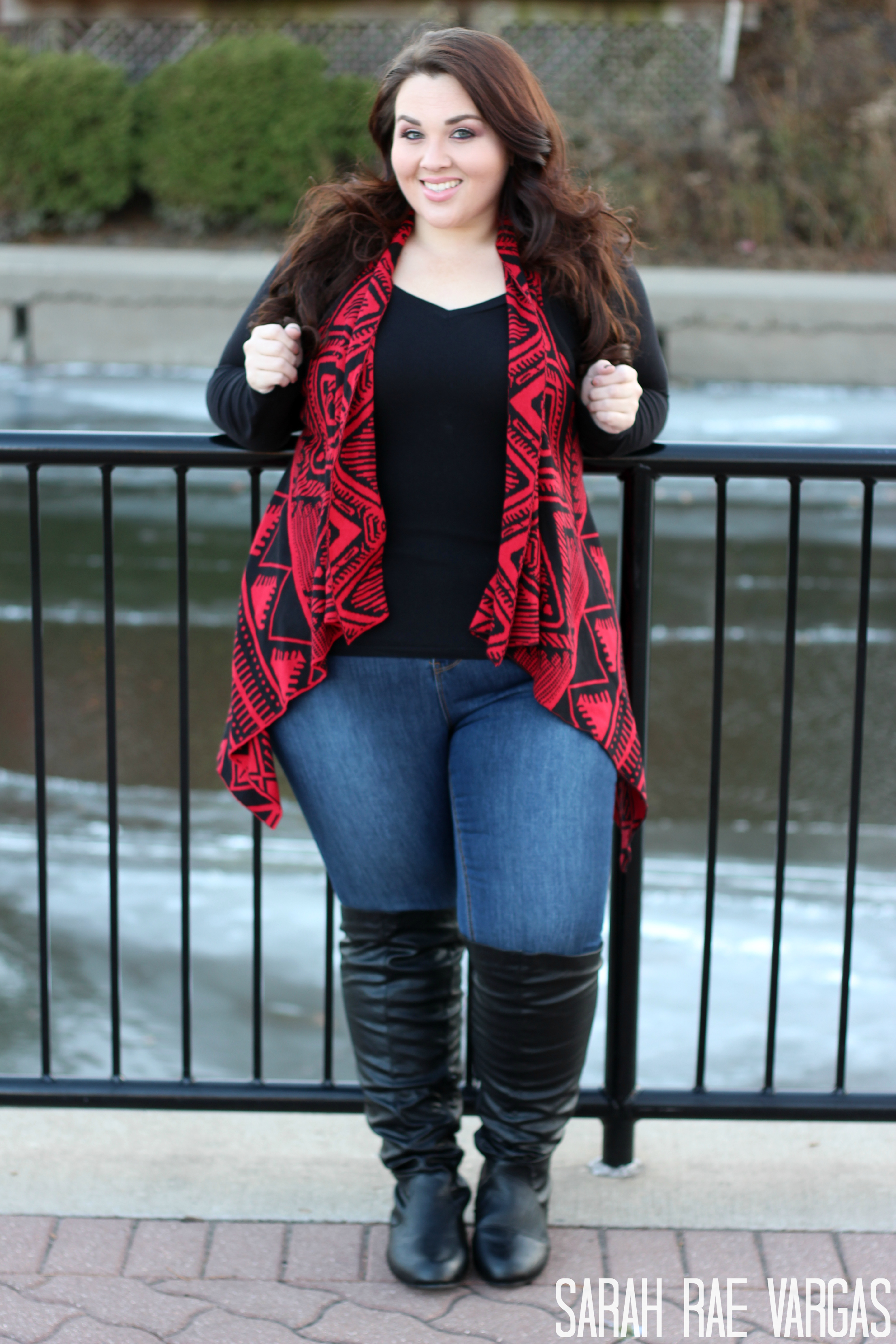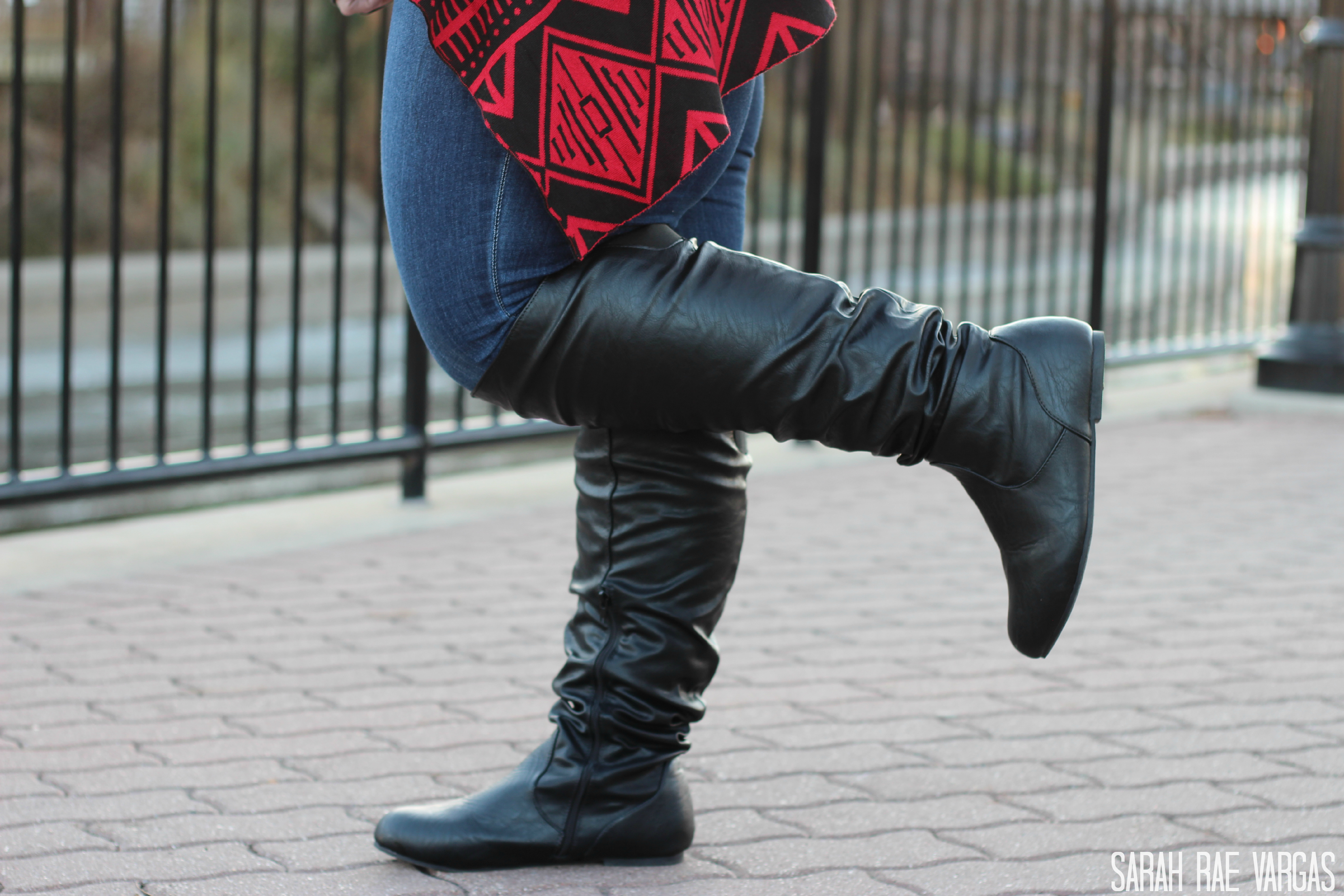 Perfect Long Sleeve V Neck//Fashion To Figure
Tribal Sweater Vest//Fashion To Figure
Stretch Skinny Jeans//Fashion To Figure
Tall Slouchy Leather Boots//Wet Seal+
[divider]
Look #6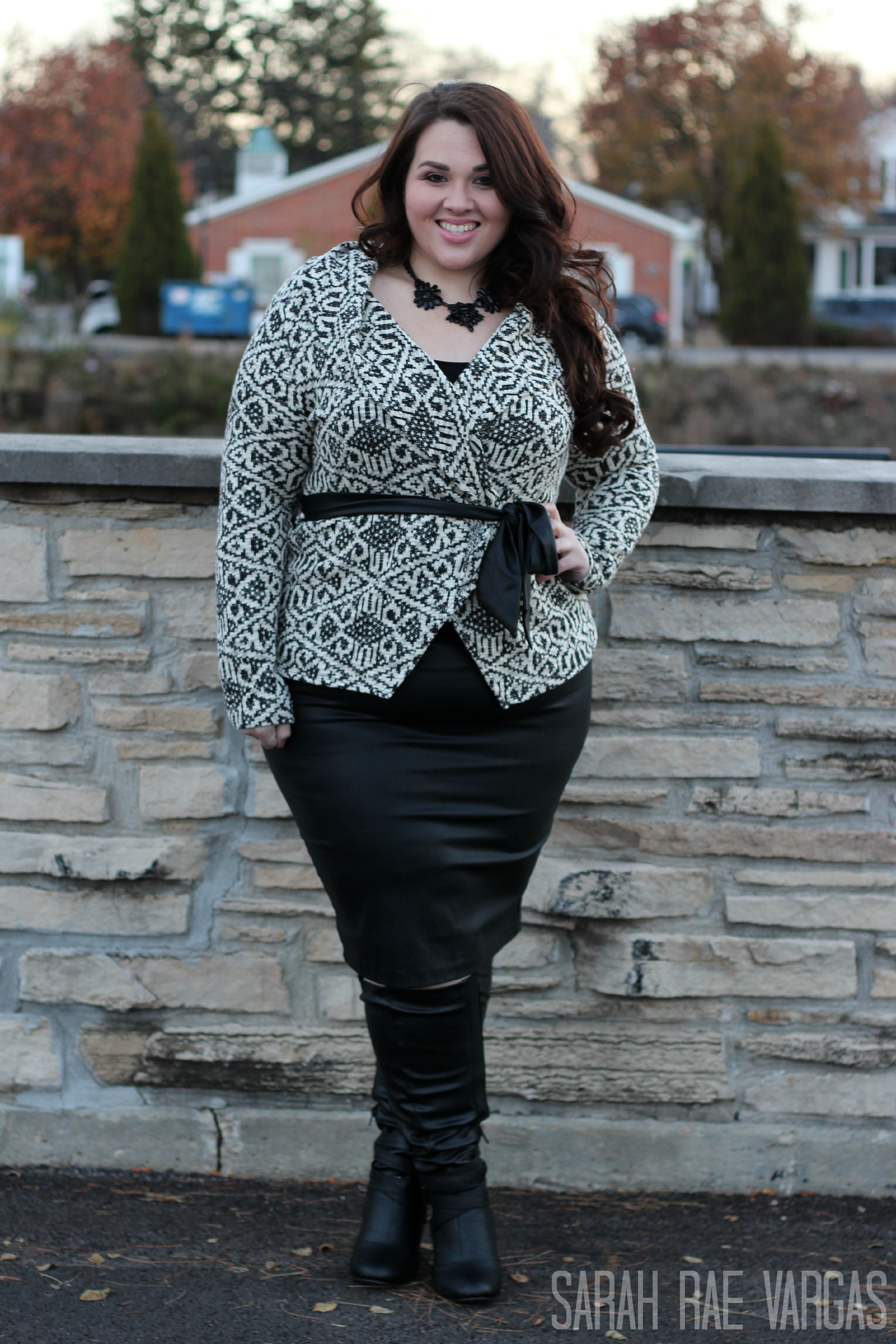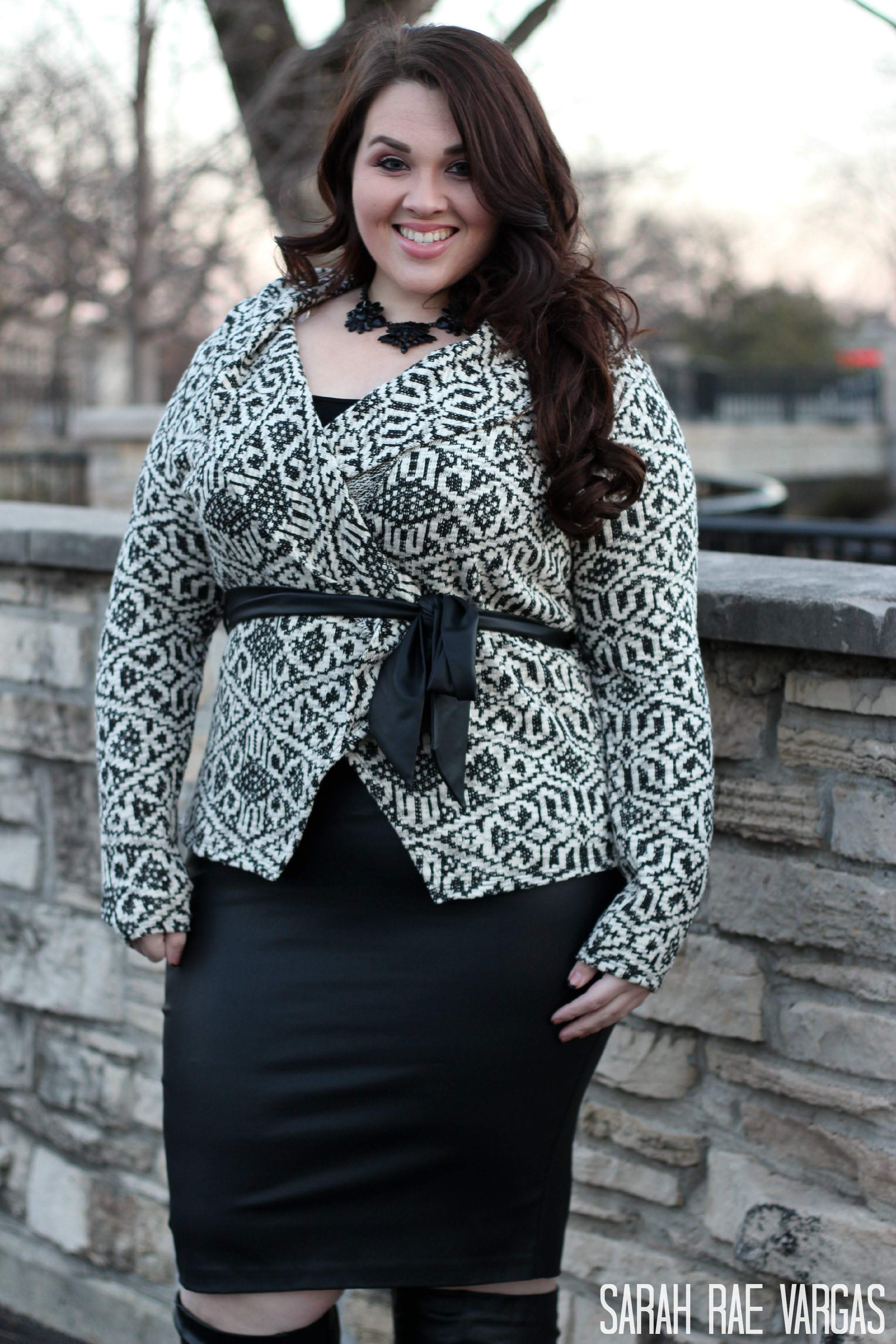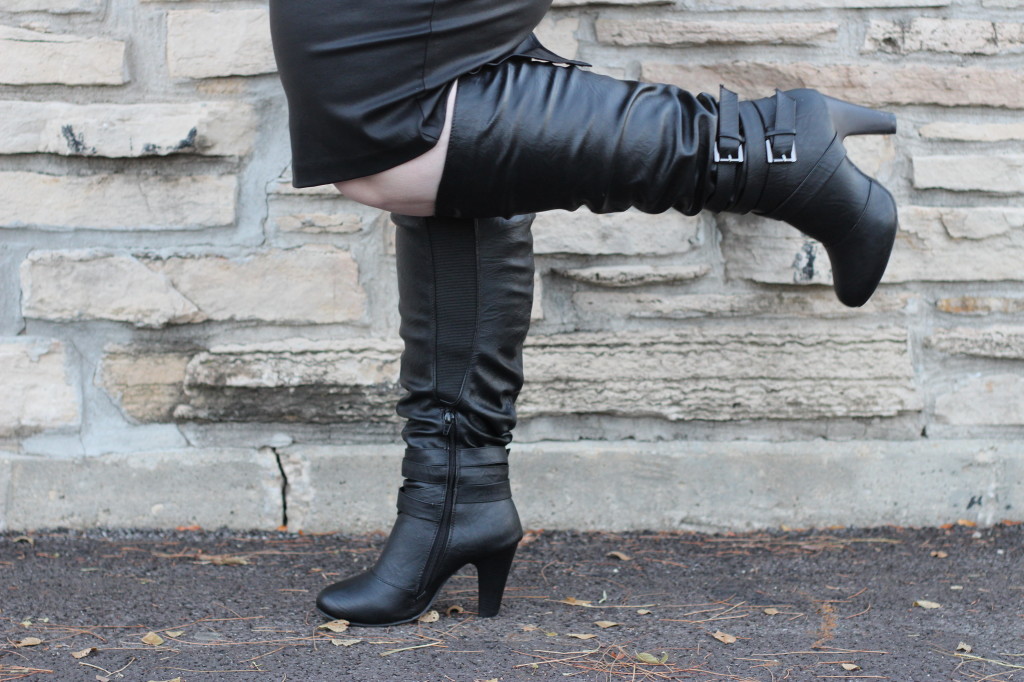 Wrap Sweater//Fashion To Figure (can be found in store)
Faux Leather Skirt//Fashion To Figure (can be found in store)
Matte Black Necklace//Fashion To Figure (similar)
Tall Heeled Double Buckle Boots//Wet Seal+
[divider]
Look #7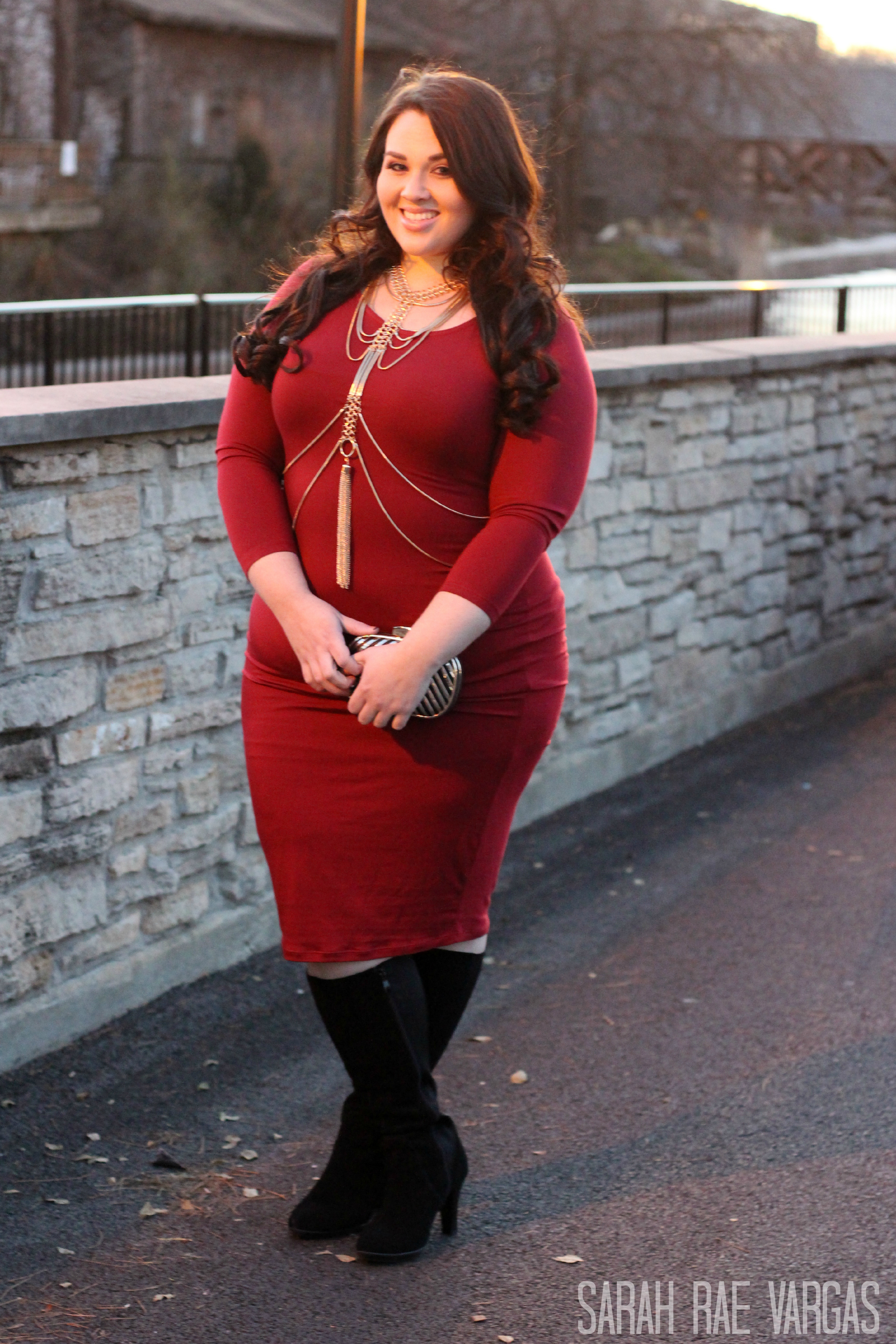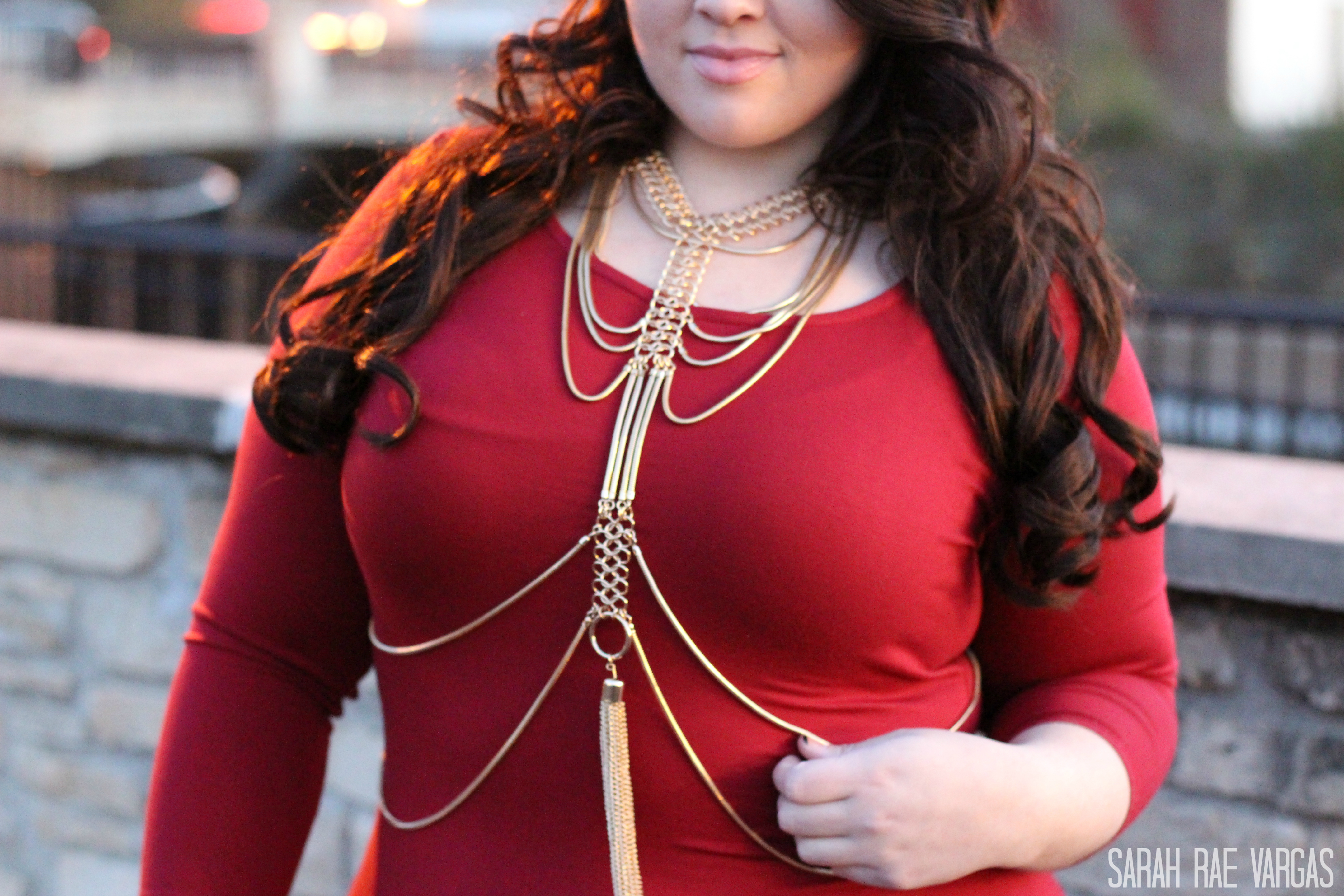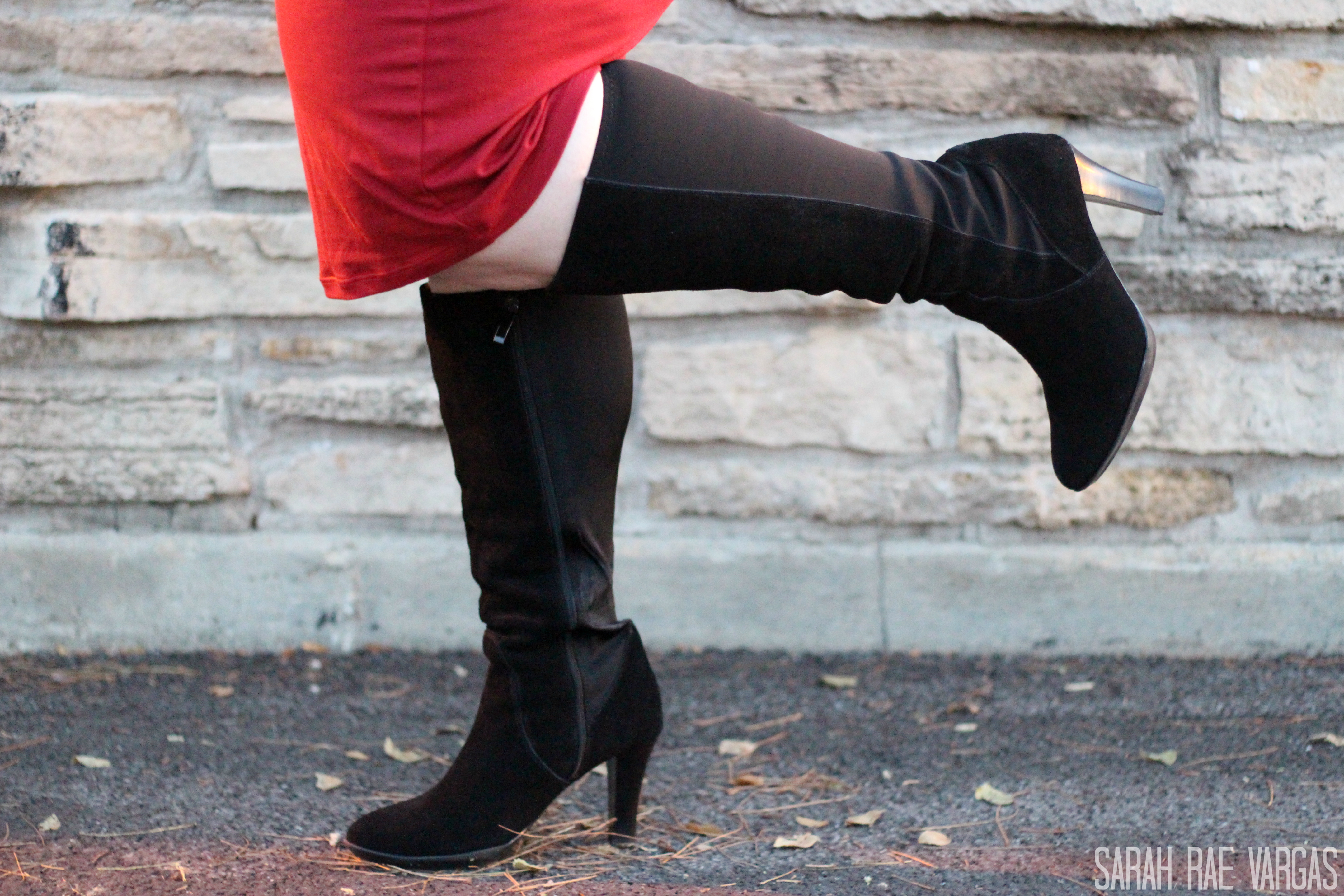 Jersey Dress//Fashion To Figure
Body Chain Tassel//Fashion To Figure
Hard Clutch with Metal//Fashion To Figure
Camilla Leather Heeled Boots//Lane Bryant
[divider]
Look #8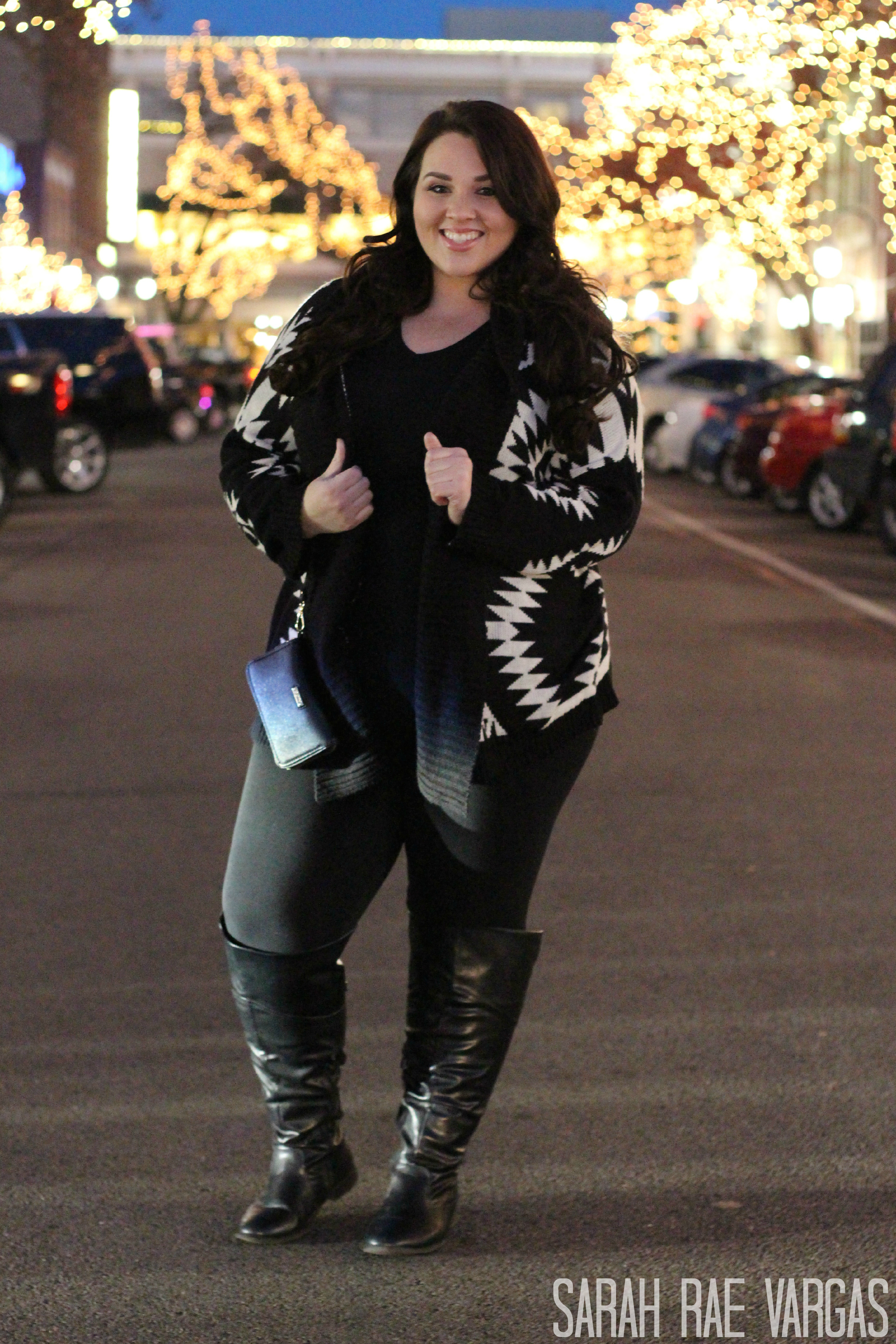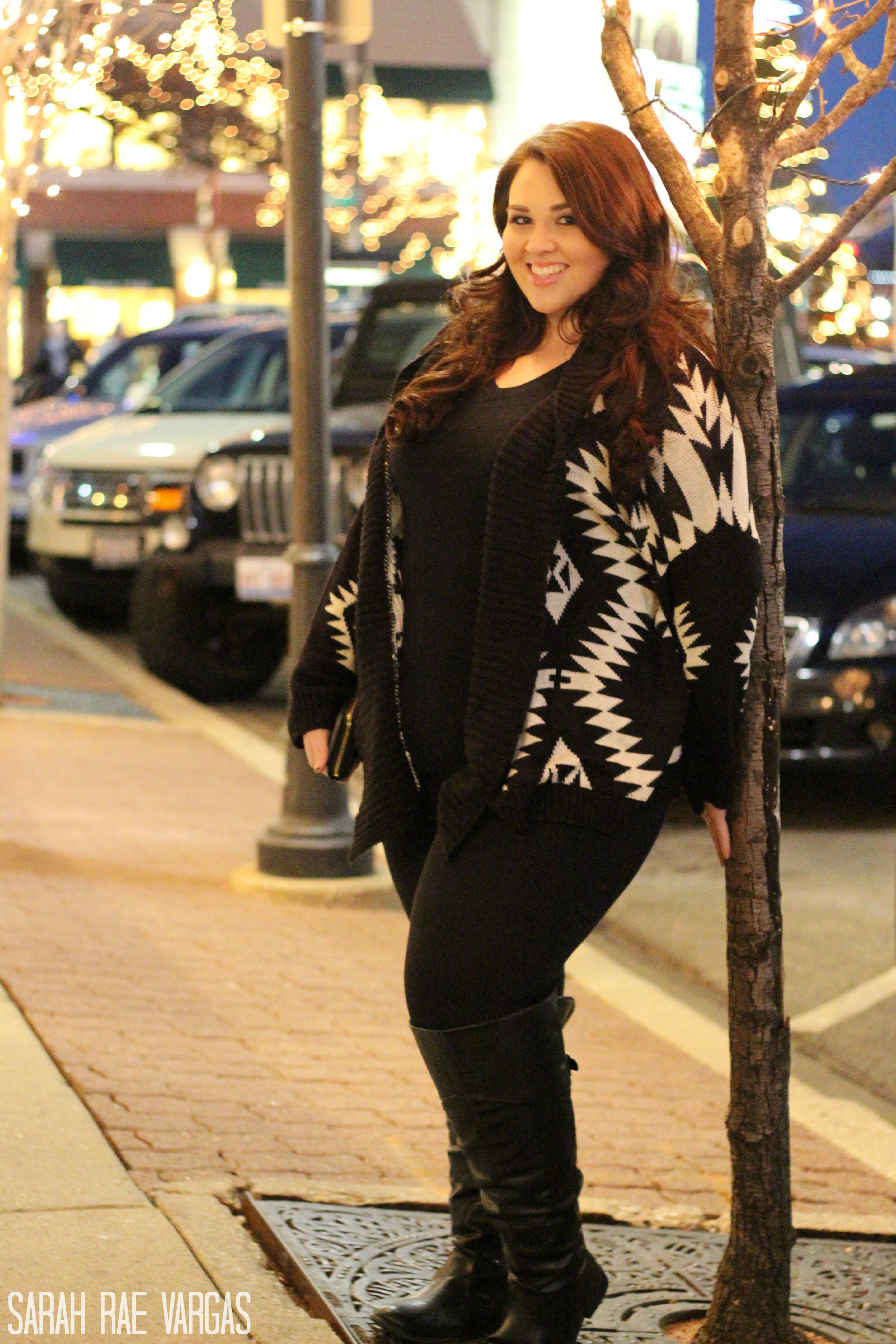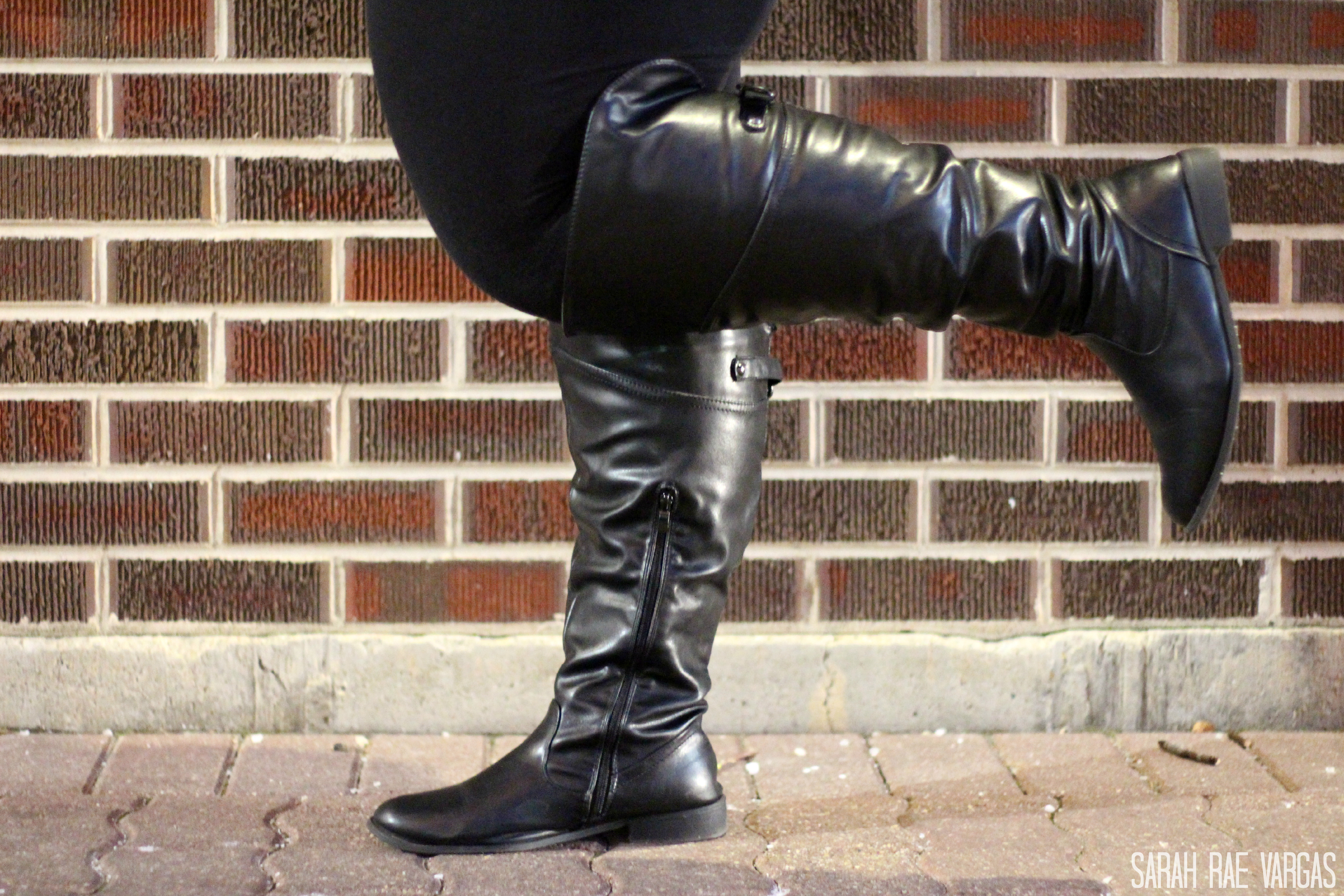 Perfect Long Sleeve V Neck//Fashion To Figure
Basic Black Leggings//Fashion To Figure
Aztec Sweater//Fashion To Figure
Tall Moto Boots (similar)//Torrid
[divider]