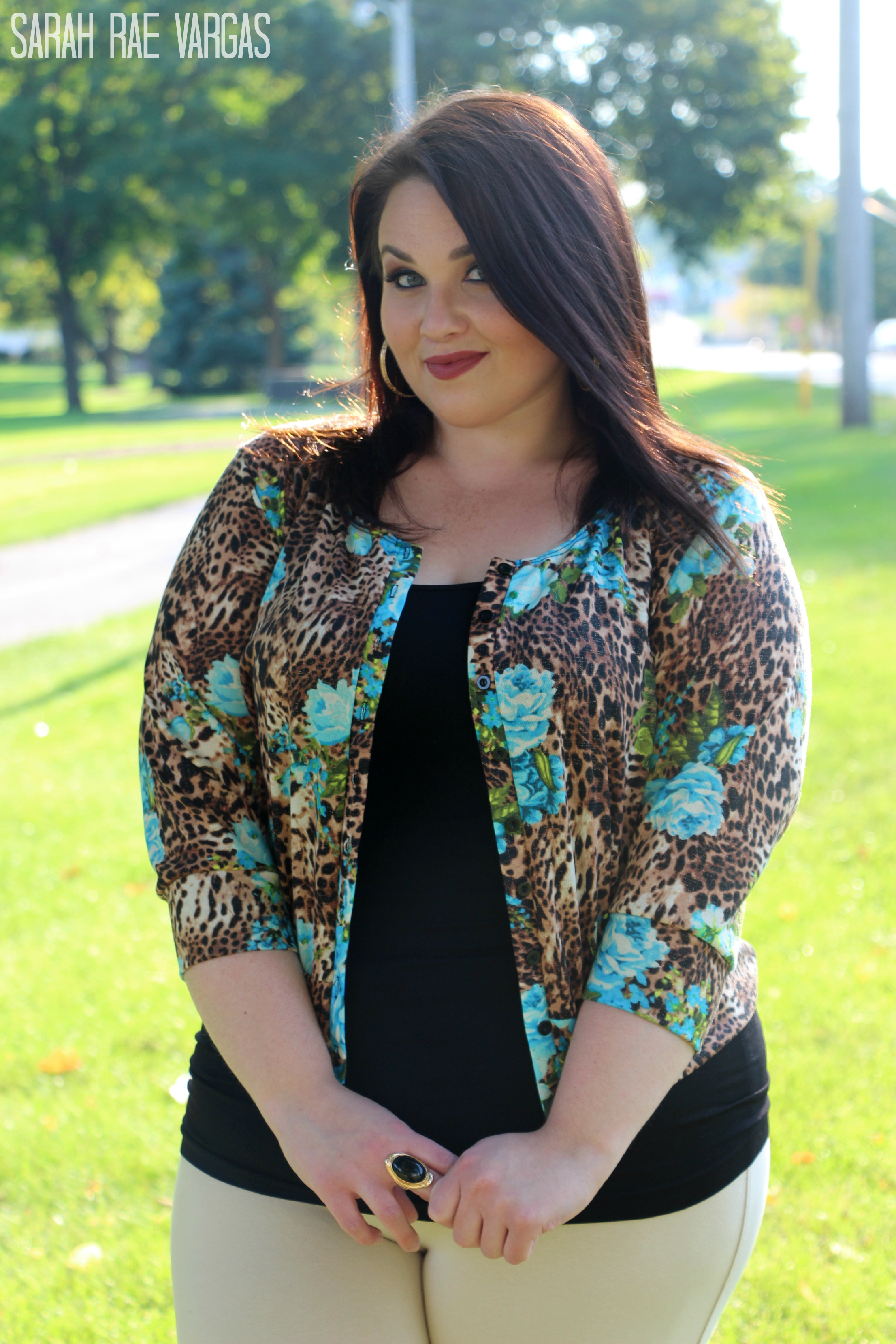 Lookbook: Fall Fashion in Sealed With A Kiss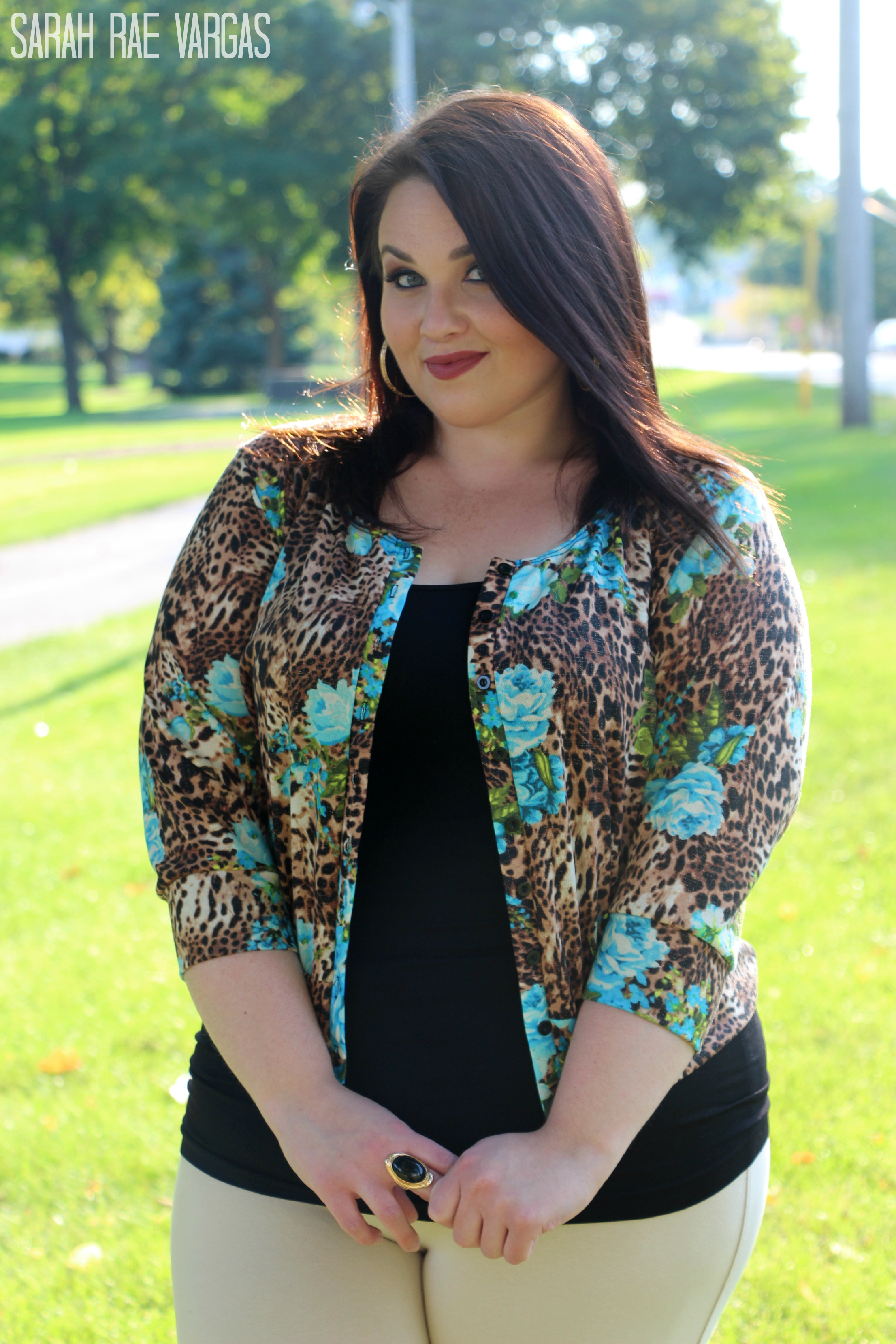 I wish October would last forever. Everything about this month is amazing. I'll never EVER get tired of the most wonderful time of the year, and the amazing fashion that comes with it.
I recently discovered Sealed With A Kiss, and was so excited to try it out. I'm always down to try out any new places to buy plus size clothing.
I do have a little bit of anxiety about shopping with new retailers because women's clothing sizes really make no damn sense sometimes. I have pants in a size 14 that are loose and a size 20 that are tight. Seriously, it's so frustrating. But seeing as that's not going to change any time soon, I'm here to demystify plus size clothing sizes one retailer at a time. 😉
I've actually been trying to step outside of my comfort zone with my fashion lately, so I picked up a few things that I wouldn't typically rock and definitely don't resemble anything in my closet. Ehm, pink peplums and nude jeggings? Yeah, I went there.
Overall, I'm happy with the quality of all the things I picked up. They all fit perfectly (say whaaat?) and the price is right. I'm a big fan of solid colors and basic styles, so SWAK is riiiight up my alley.
Look #1



What I'm Wearing:
Vivian Button Down Cardigan 2x//Sealed With A Kiss
The Perfect Camisole//Sealed With A Kiss
Zoe Jeggings in Khaki 2x//Sealed With A Kiss
Ring & Earrings//Forever 21
Faux Suede Ballet Flats//Torrid
[divider]
Look #2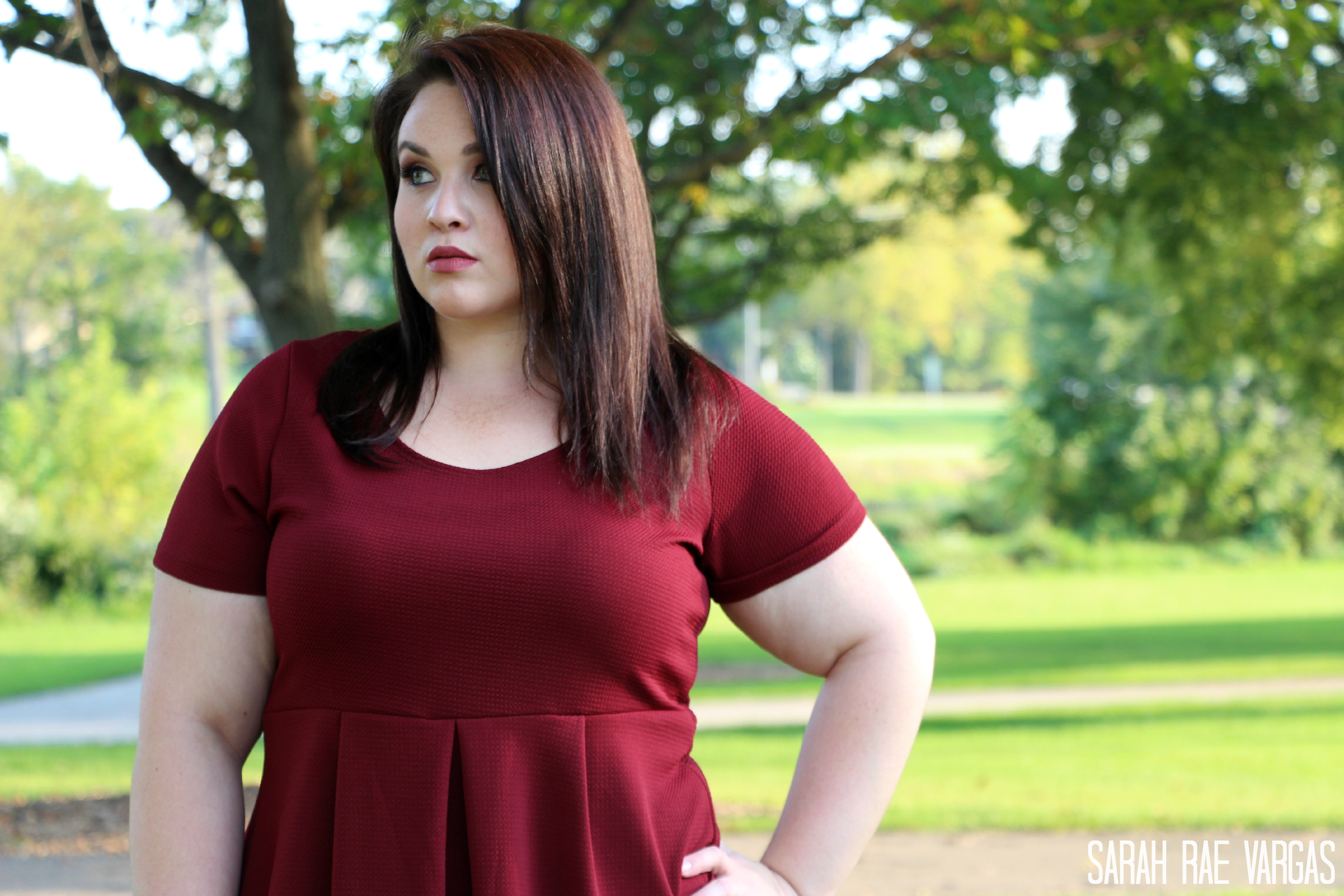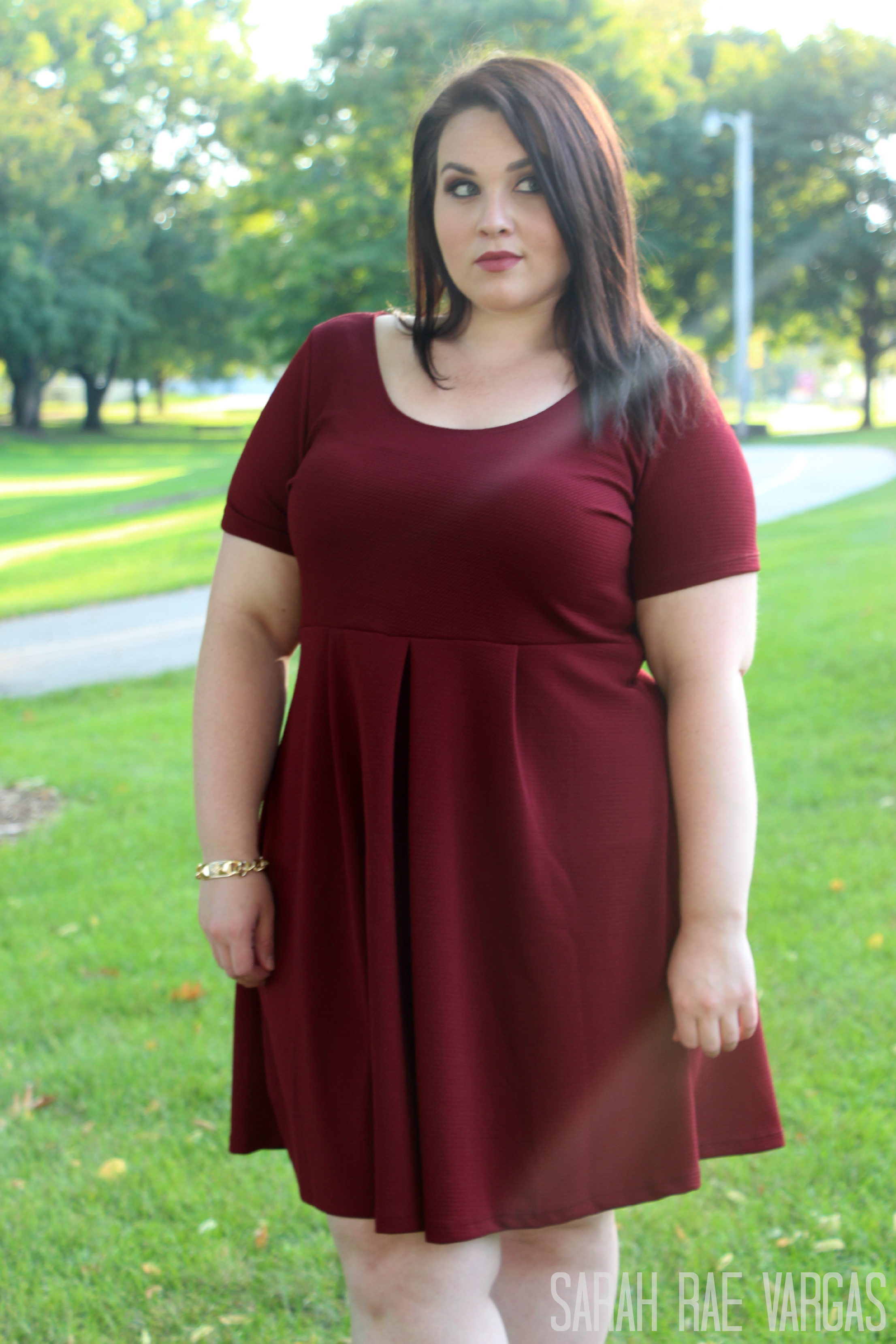 What I'm Wearing:
Joyce Dress in burgundy 1X//Sealed With A Kiss
Leopard Wedges//Torrid
Bracelet//Fashion To Figure
[divider]
Look #3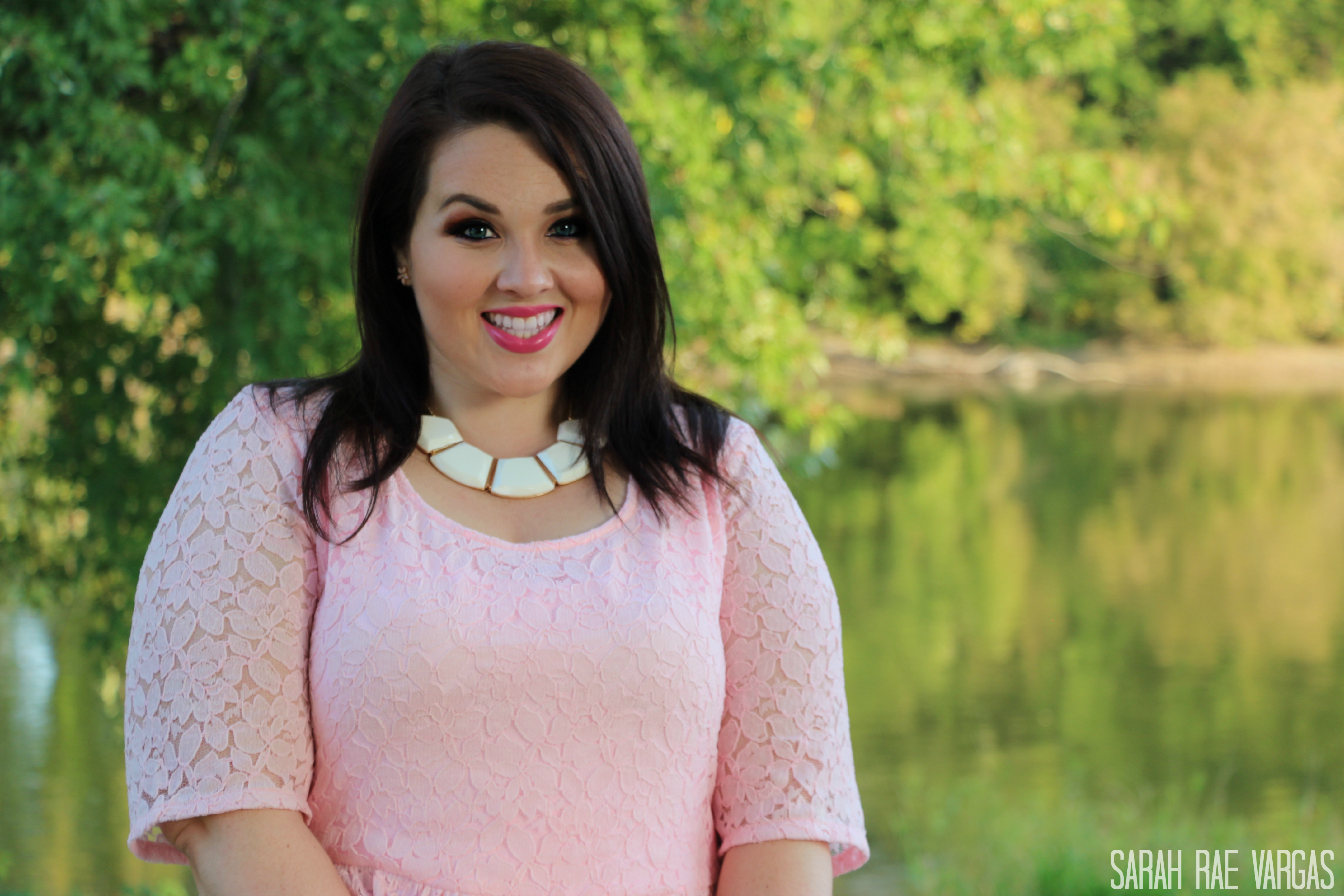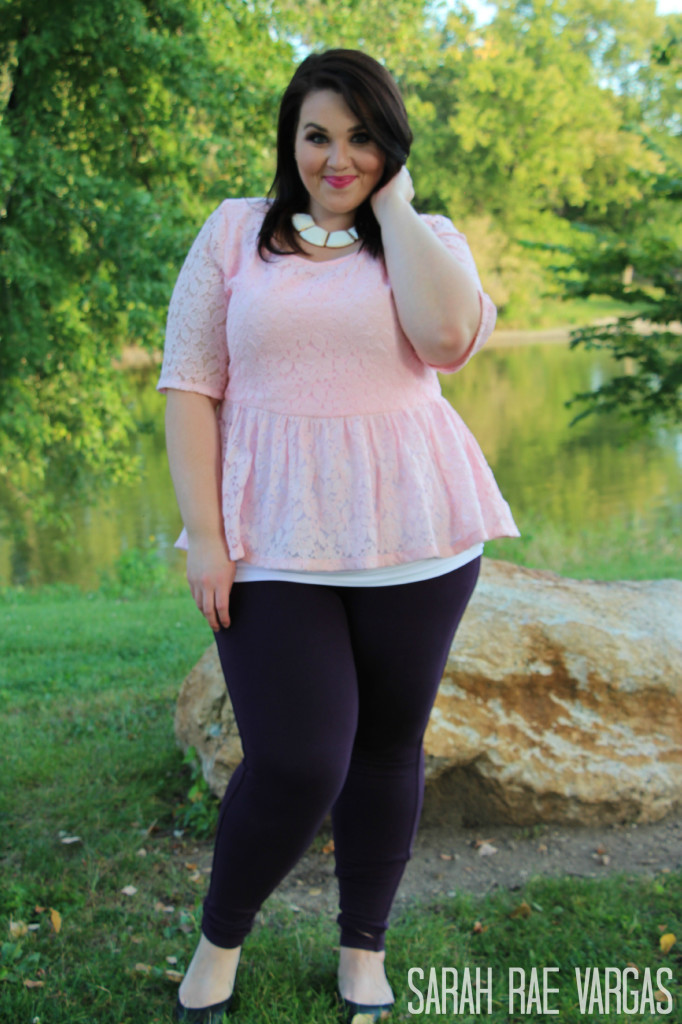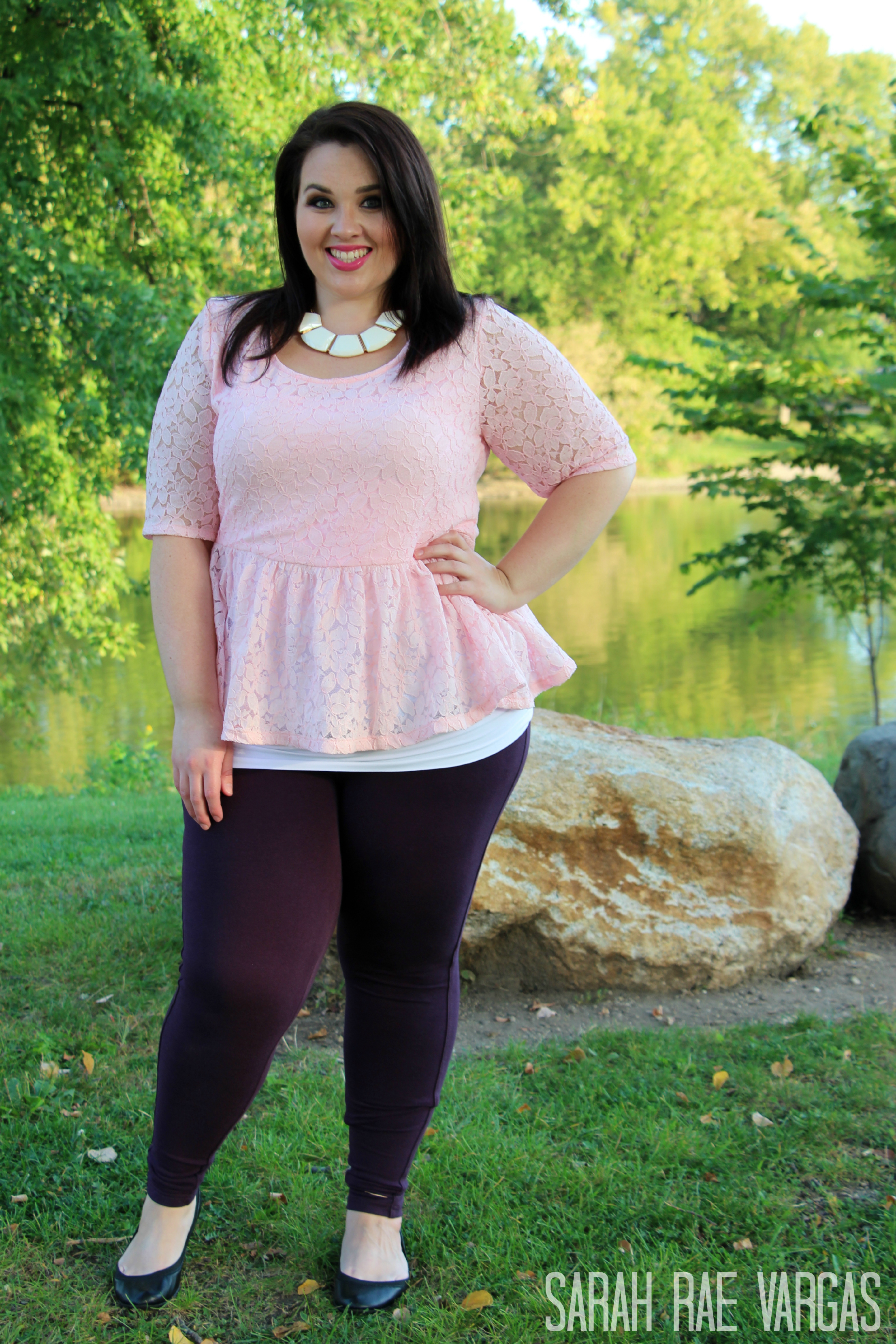 What I'm Wearing:
Greta Lace Peplum Top 1X//Sealed With A Kiss
Zoe Jeggings in eggplant 2X//Sealed With A Kiss
Perfect Camisole in white//Sealed With A Kiss
Necklace//Fashion To Figure
Black Flats//Brian James
[divider]
Look #4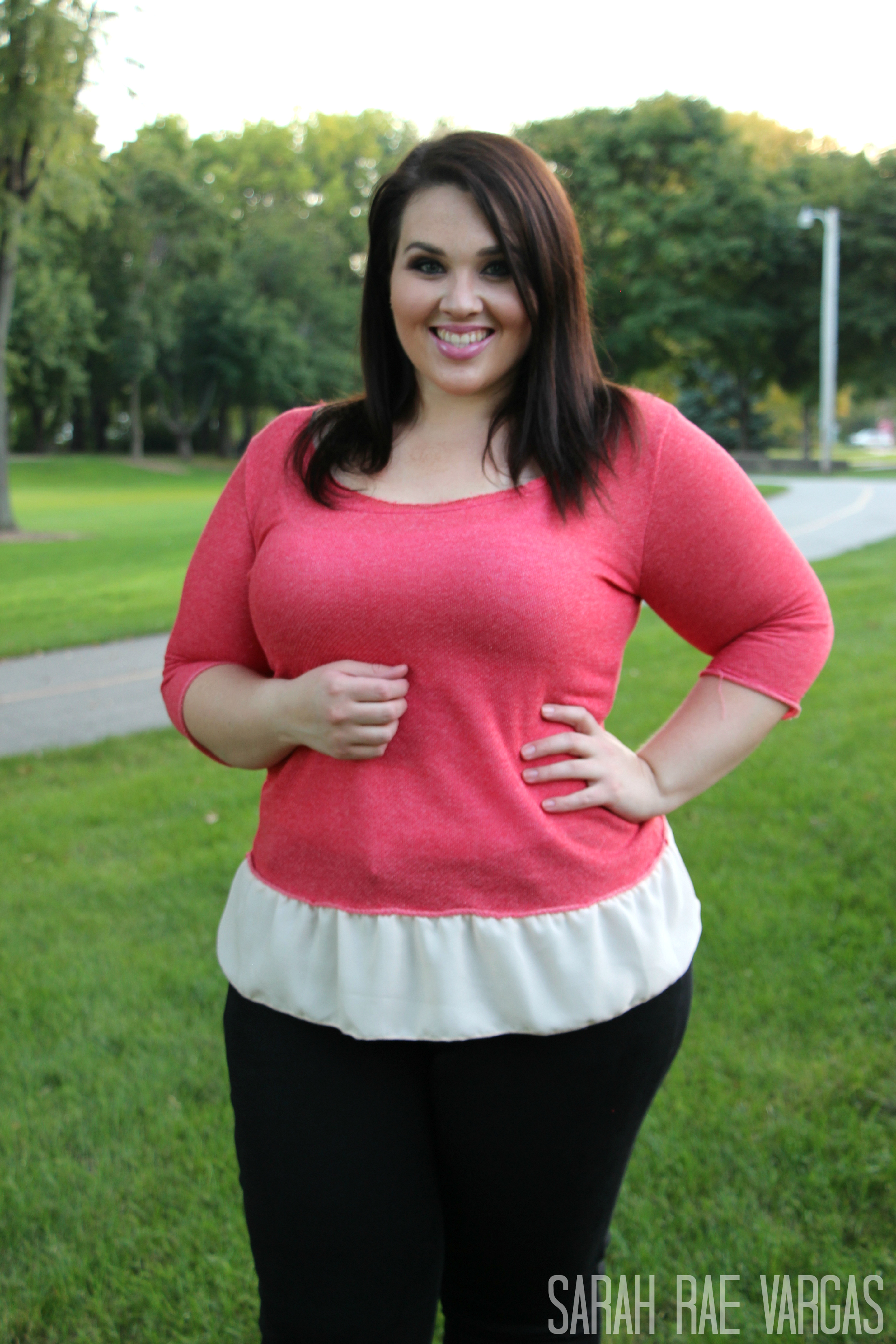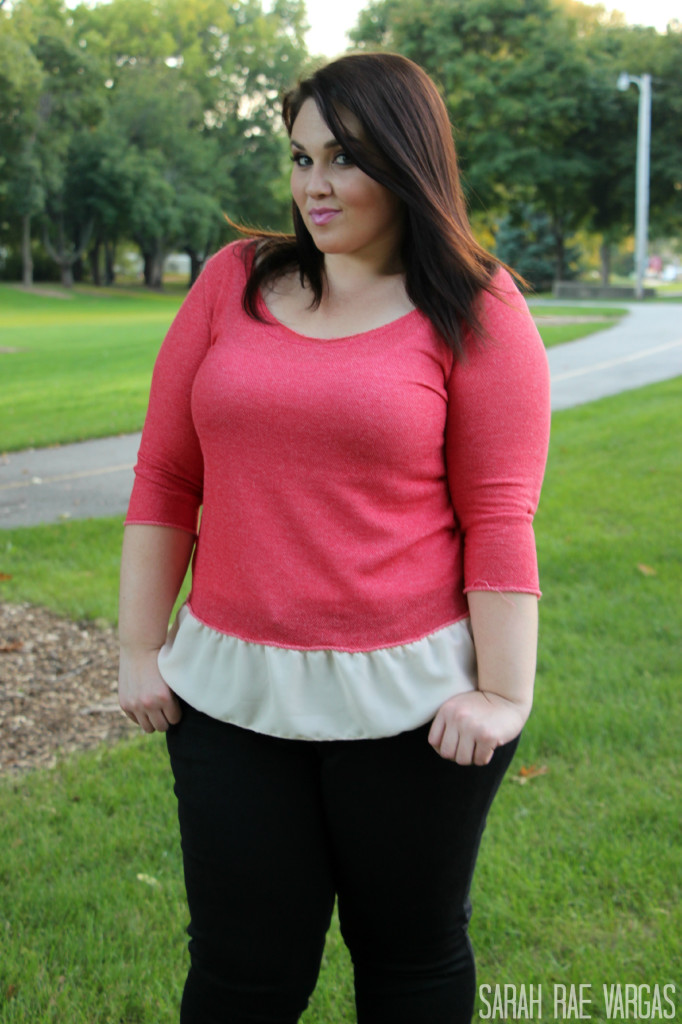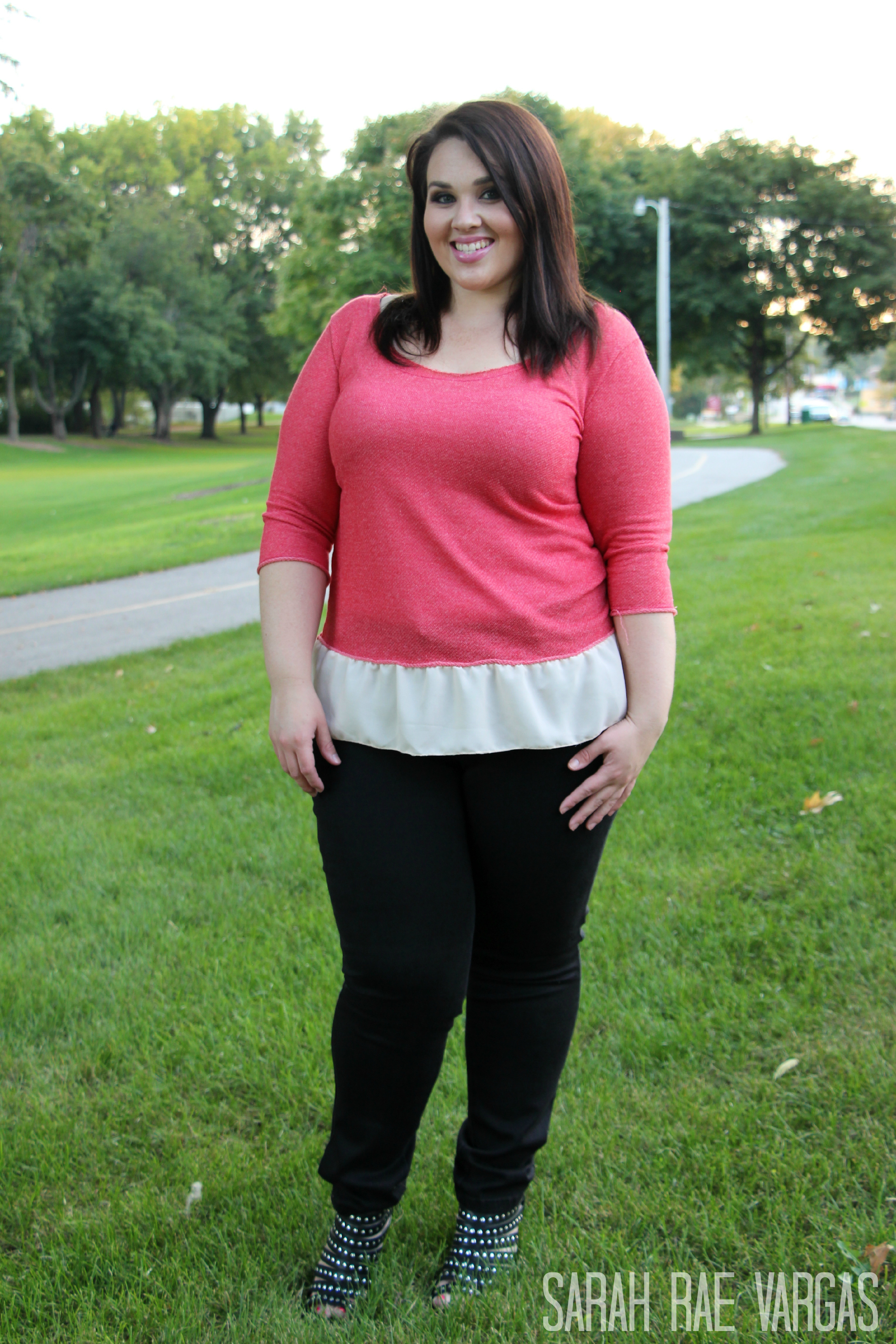 What I'm Wearing:
Yvette Knit Top in Coral 1X//Sealed With A Kiss
Classic Skinny Jeans 2X//Sealed With A Kiss
Studded Strappy Booties//Torrid
[divider]