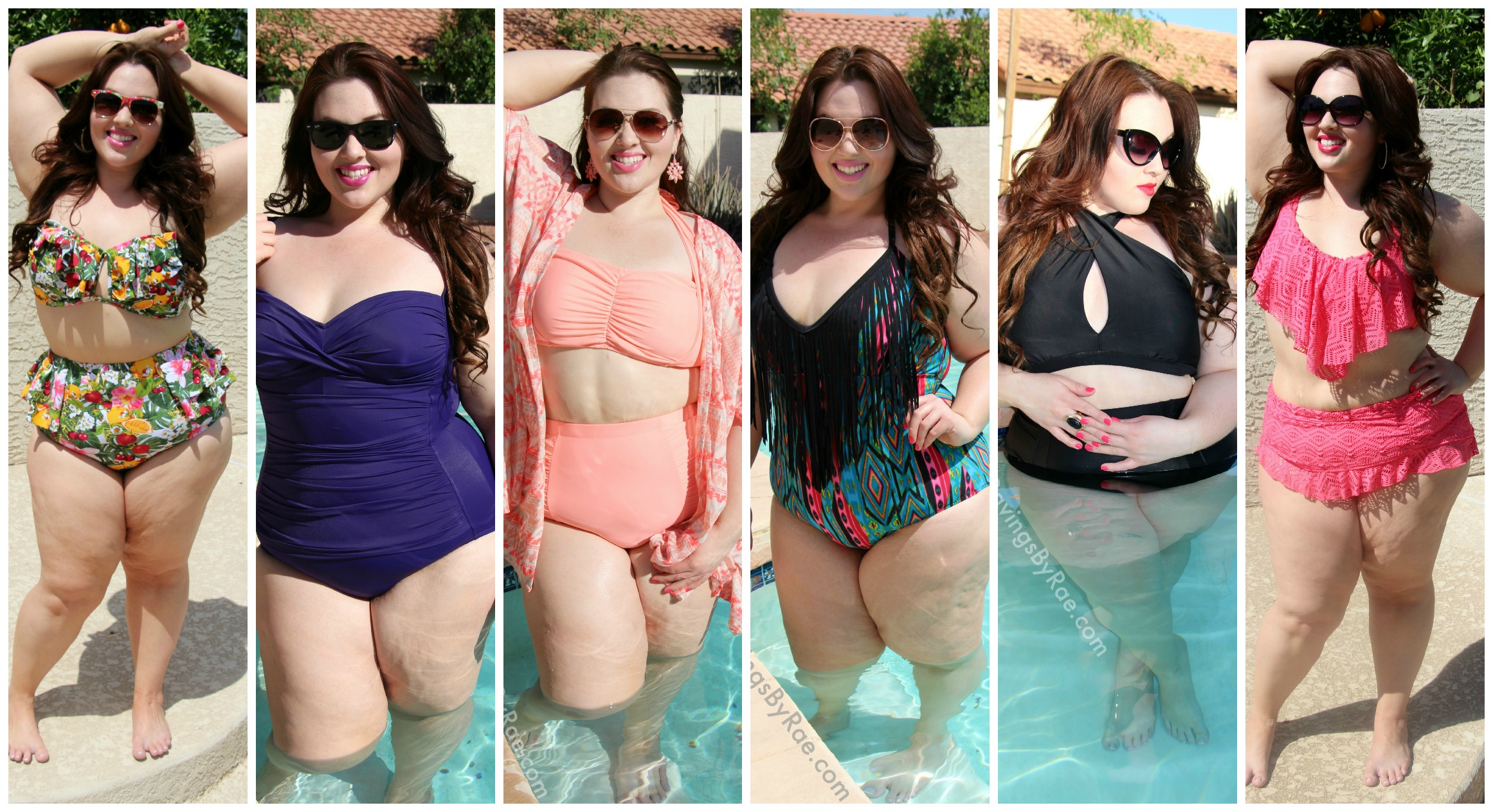 Plus Size Swimwear Lookbook + Video [6 Swimsuit Outfits]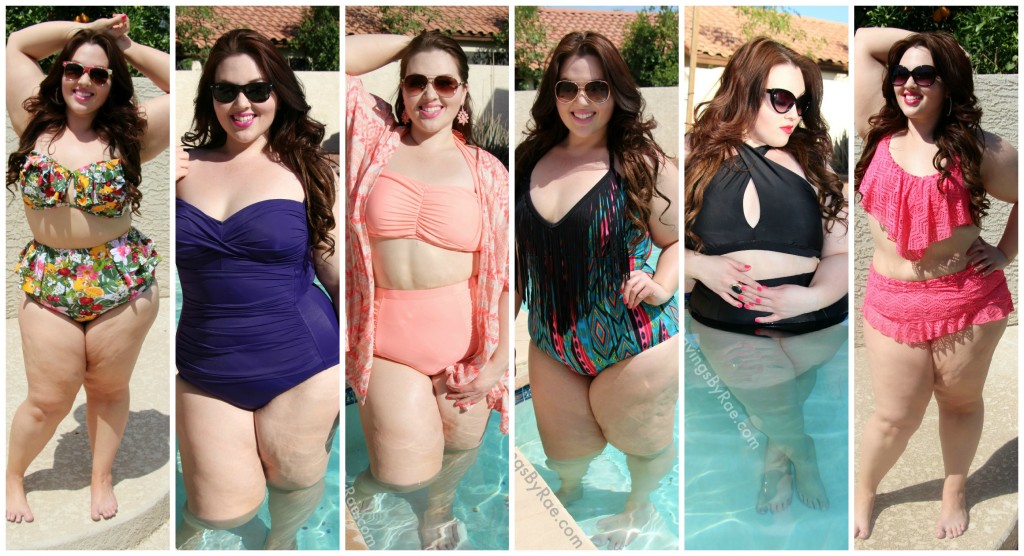 You guys asked for a plus size swimwear lookbook, and I couldn't help but deliver. I had so much fun looking for swimsuits to feature in this shoot. Honestly, I've never really worn much swimwear. I've always been super timid and embarrassed, but I realized it's totally stupid to miss out on something because I'm worried about what other people are going to think of me. I think I'm pretty damn amazing, and that's all that really matters.
So I didn't just get one swim suit… I got six. Plus size swimwear has come a looong way in the last few years. I would have LOVED to purchase some of the suits that I mentioned in my Plus Size Swimwear post from a few weeks back, but they were all out of stock. Bummer.
Not to worry, I found lots of awesome swimsuits and coverups. Along with some fun accessories to glam up that bikini, or midkini, or fatkini, or whatever you want to wear. 😉
Outfit details are listed below each photoset. Check out the video lookbook I did for my YouTube channel.
Look #1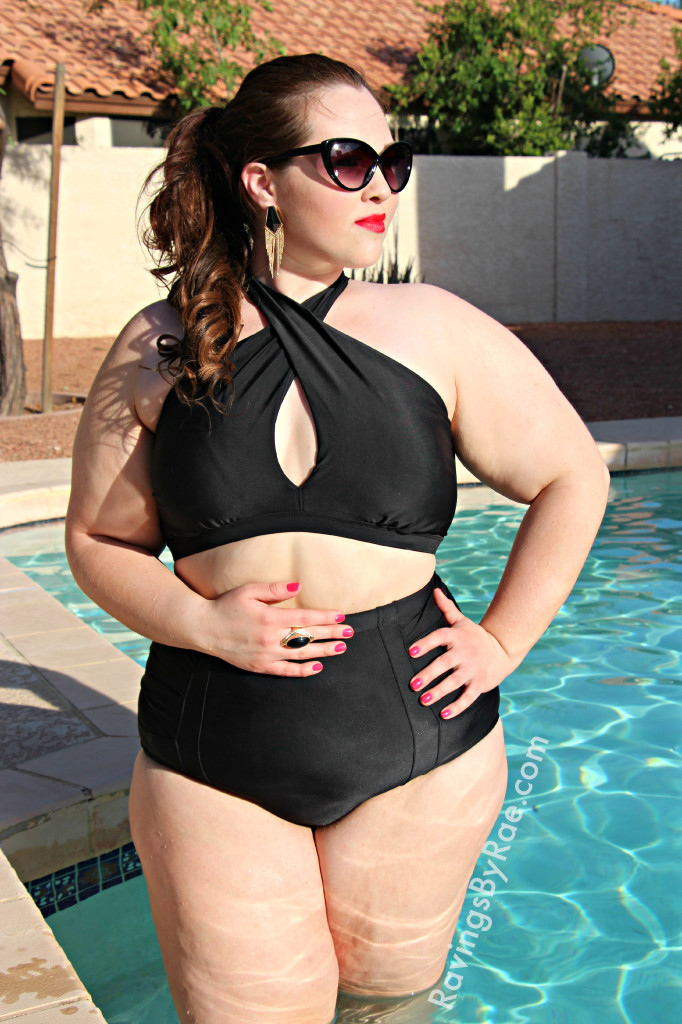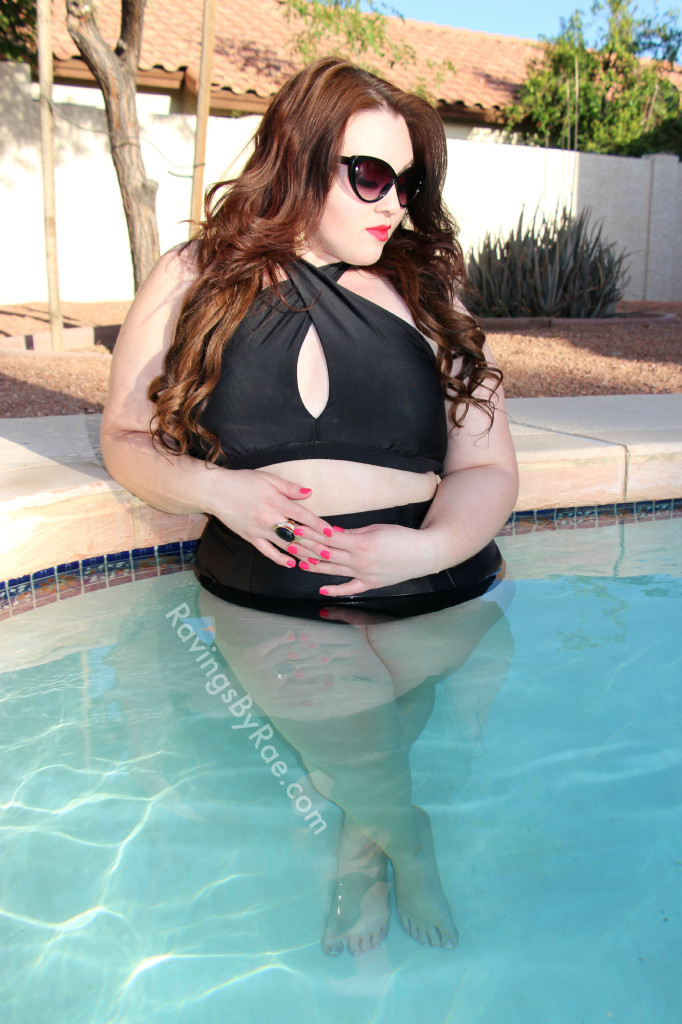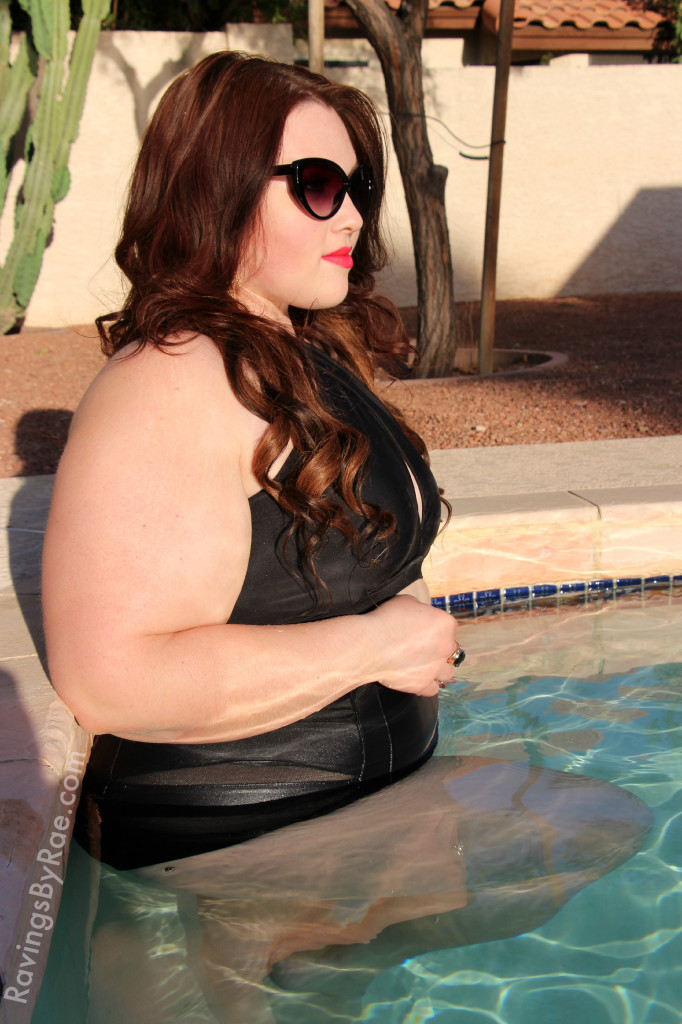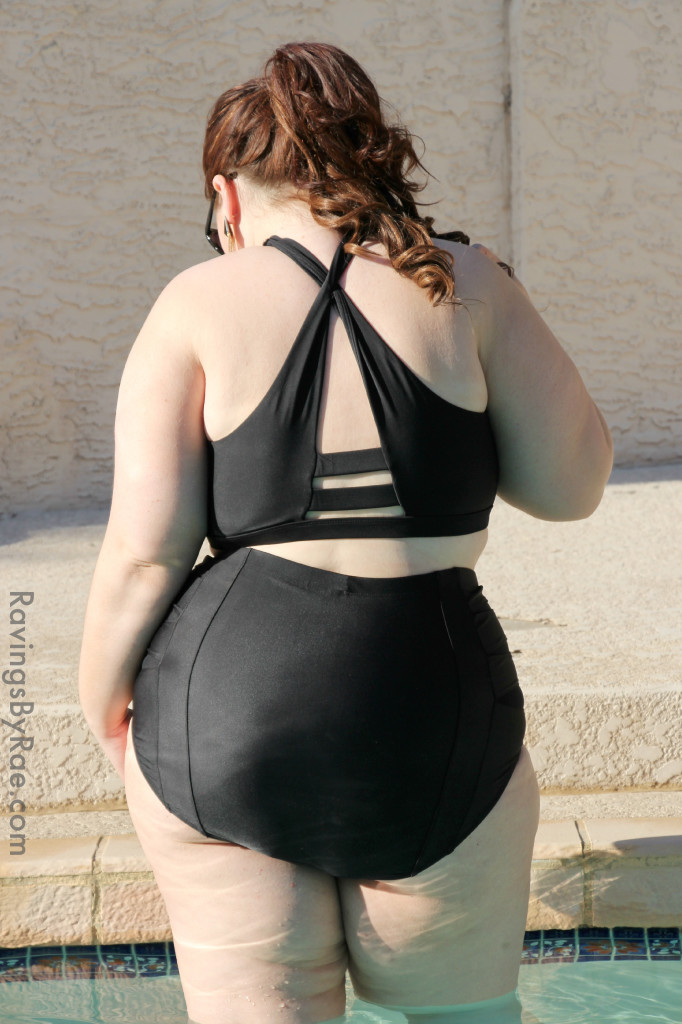 Bold Cut Out Bikini Set: Forever21+
Earrings: Forever21
Ring: Forever21
Cat Eye Sunglasses: Forever21
[divider]
Look #2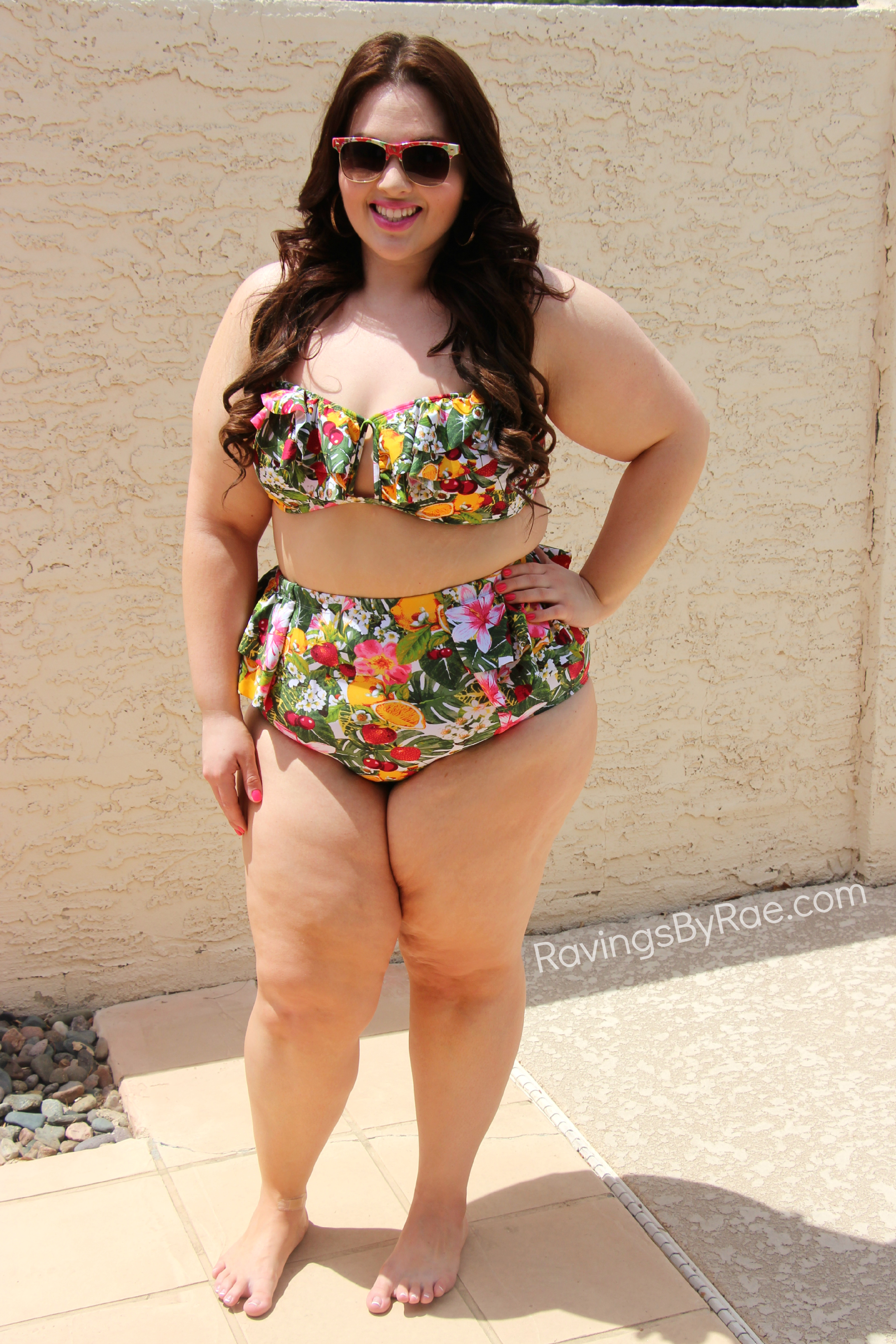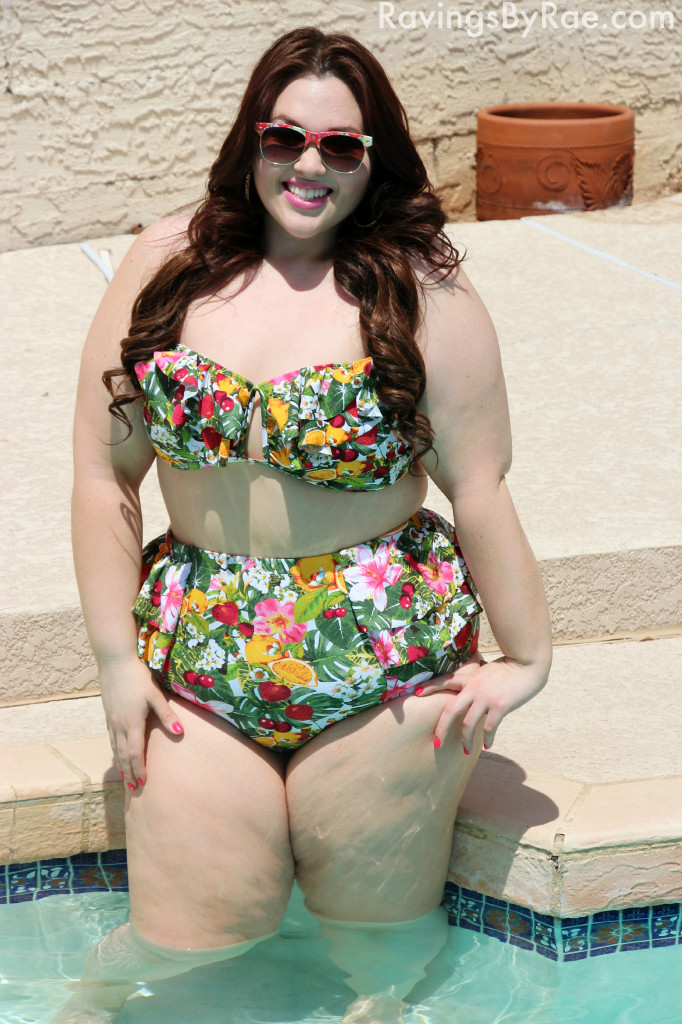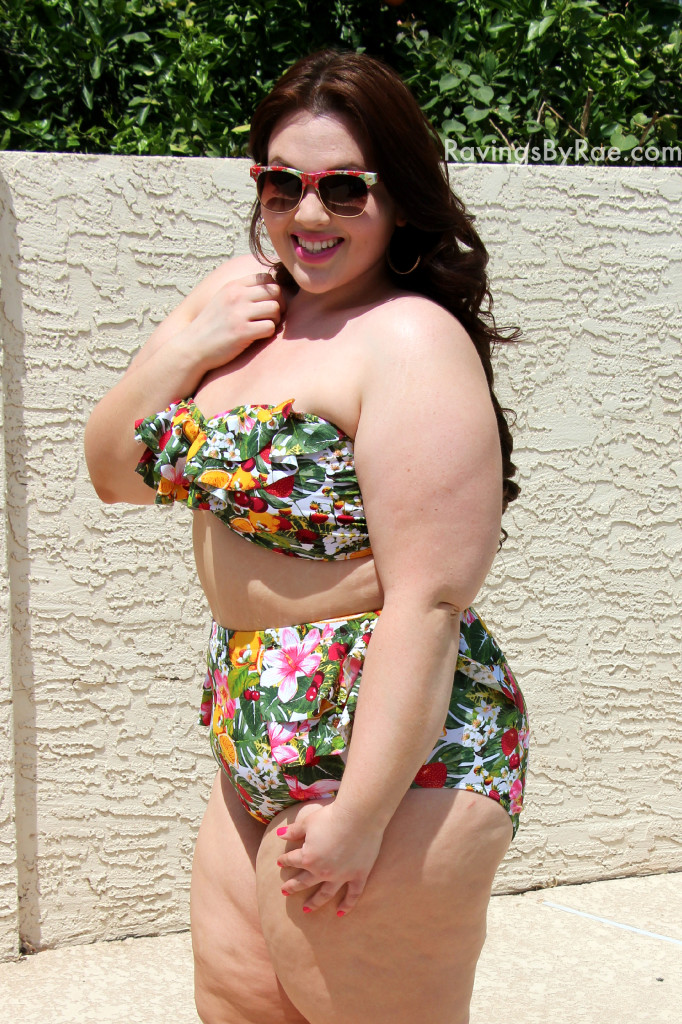 Fruit Frenzy Bikini Set: Forever21+
Gold Hoop Earrings: H&M
Sunglasses: ALDO
[divider]
Look #3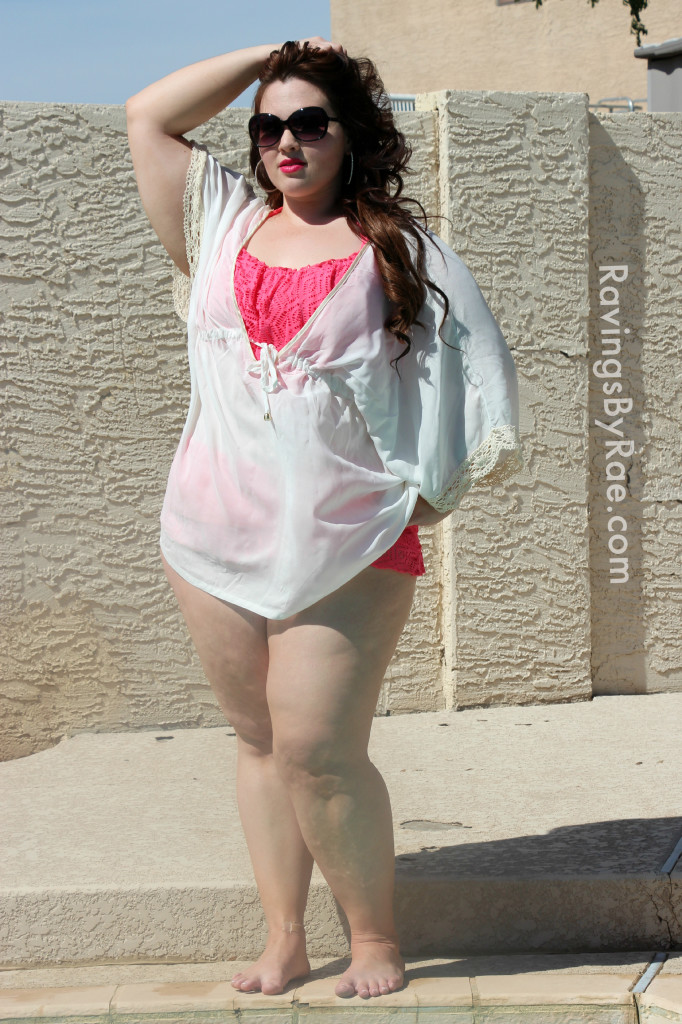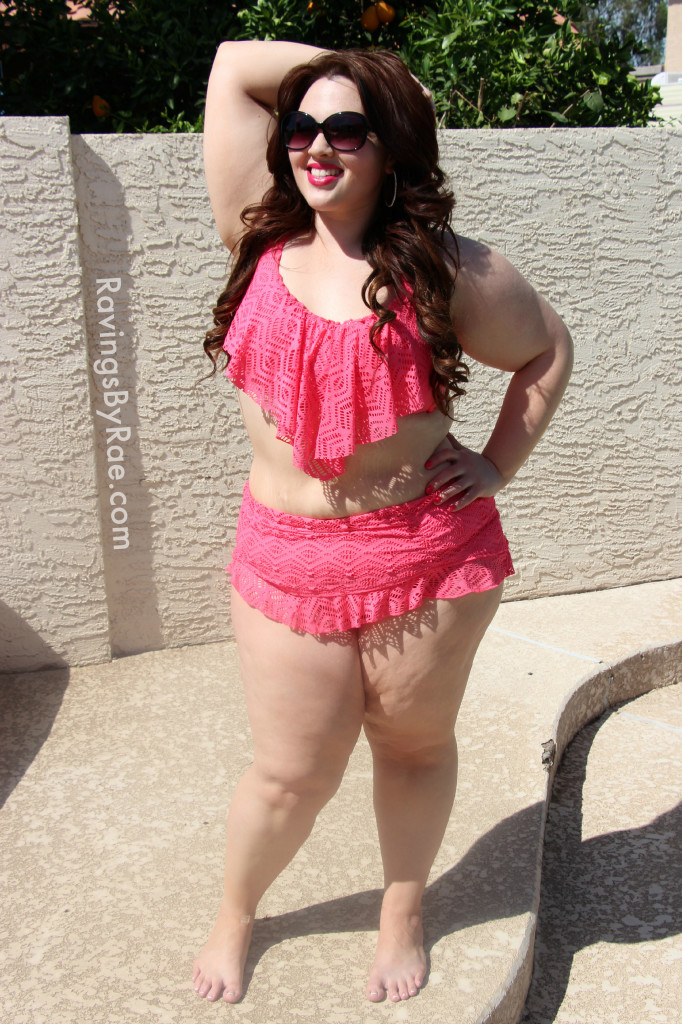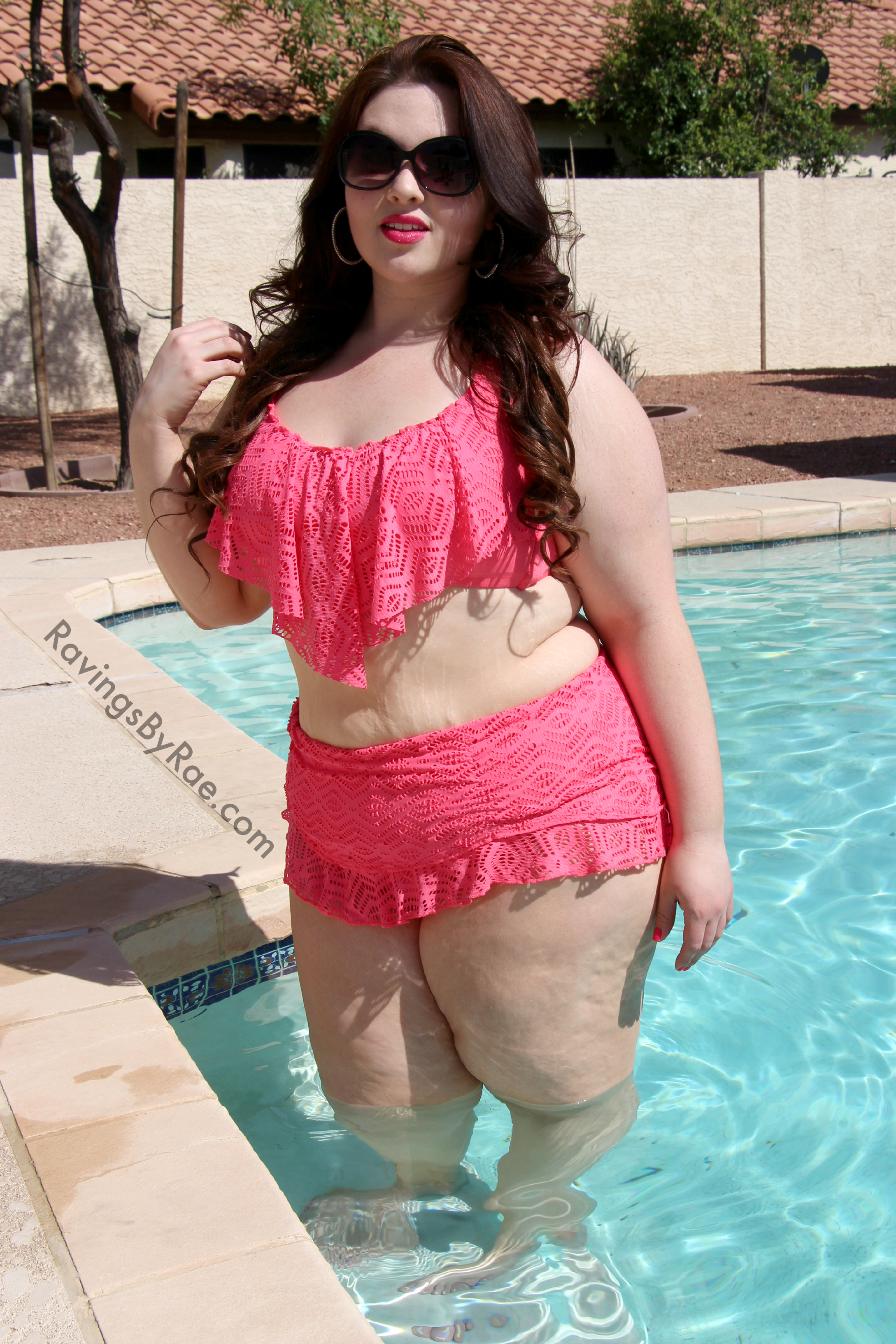 Becca ETC See It Through Bikini Top (Tart):  c/o Leigh Ann's
Becca ETC See It Through Bikini Bottom (Tart): c/o Leigh Ann's
Chiffon Cover Up: c/o Leigh Ann's 
Silver Diamond Hoop Earrings: Torrid
Sunglasses: Sears
[divider]
Look #4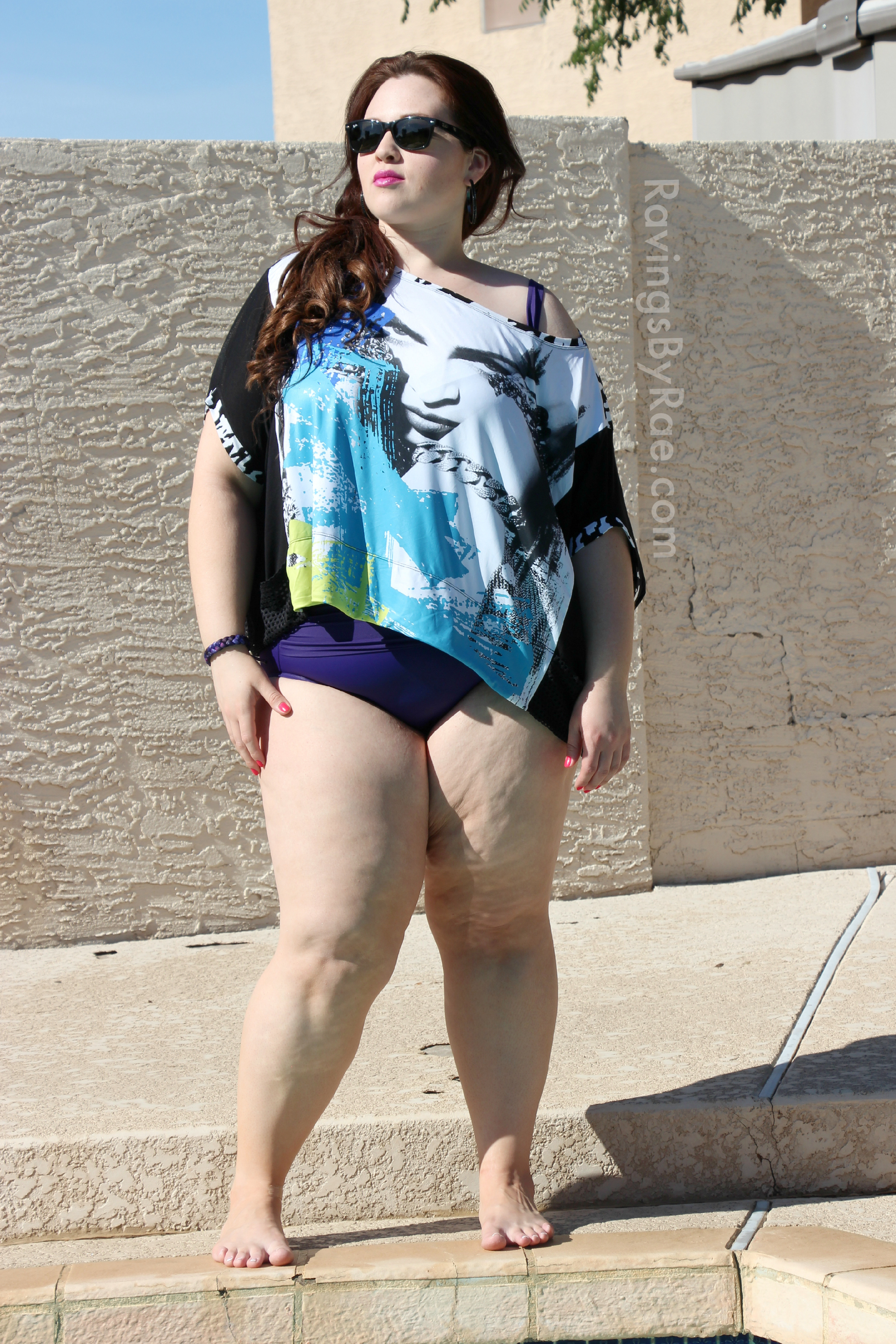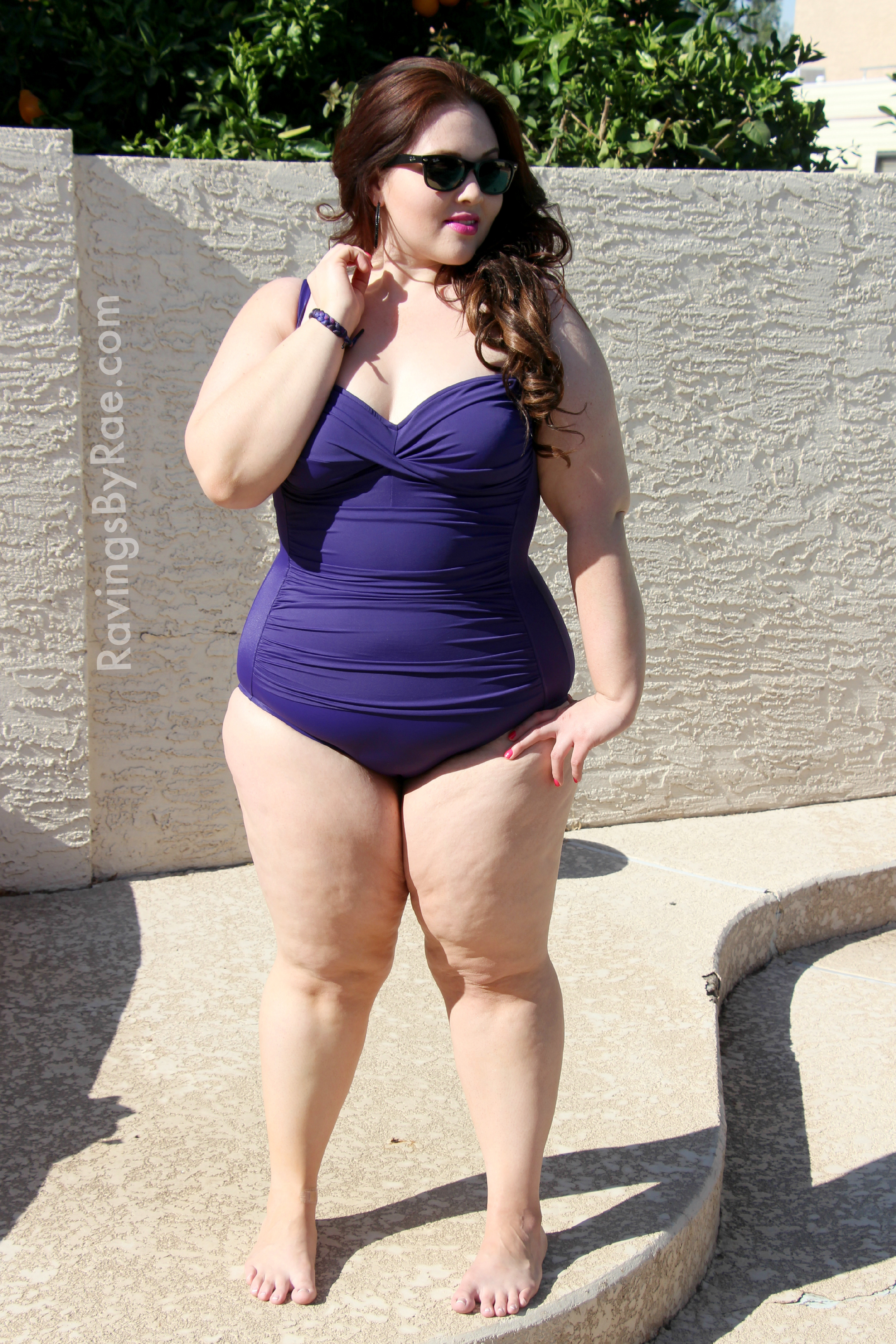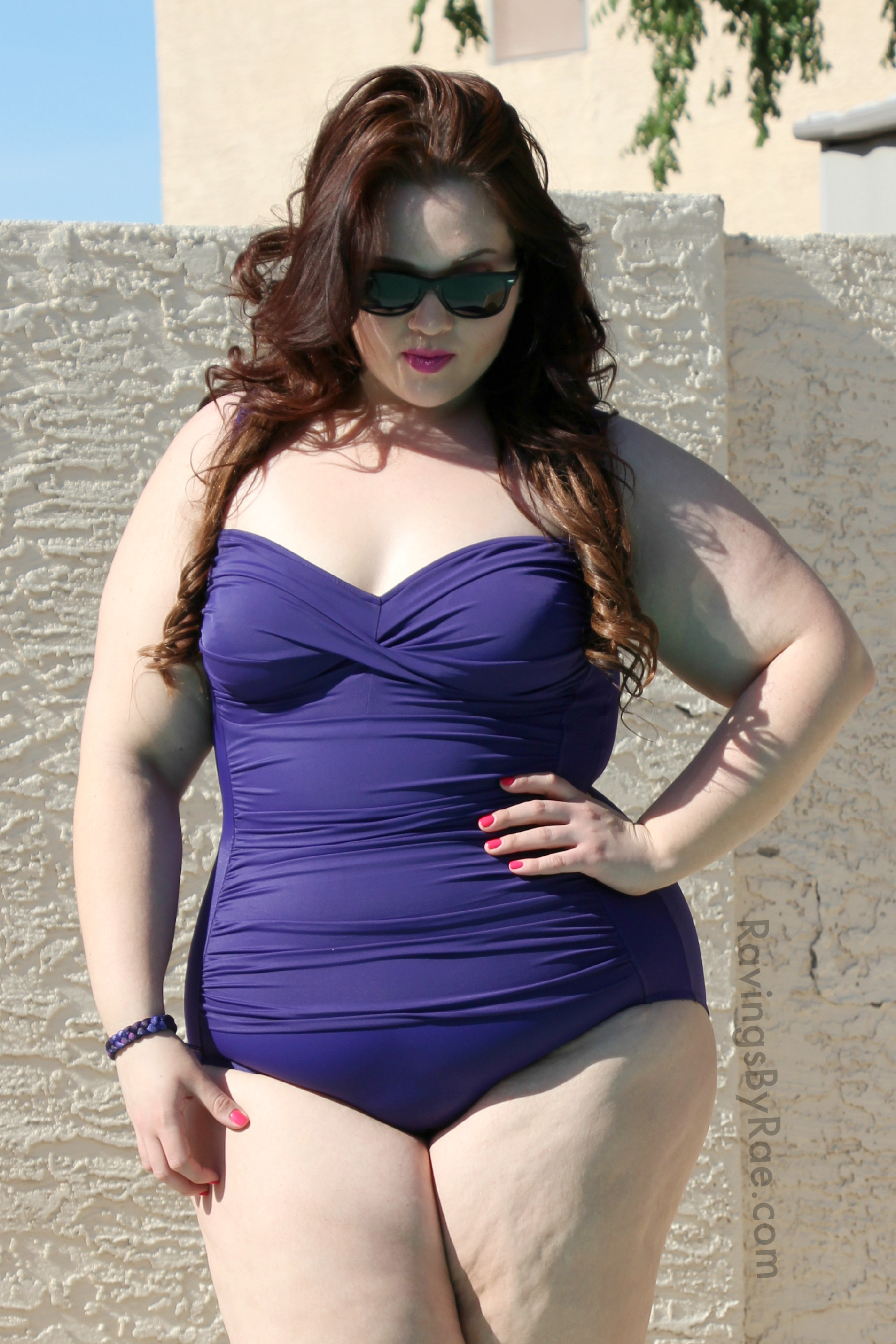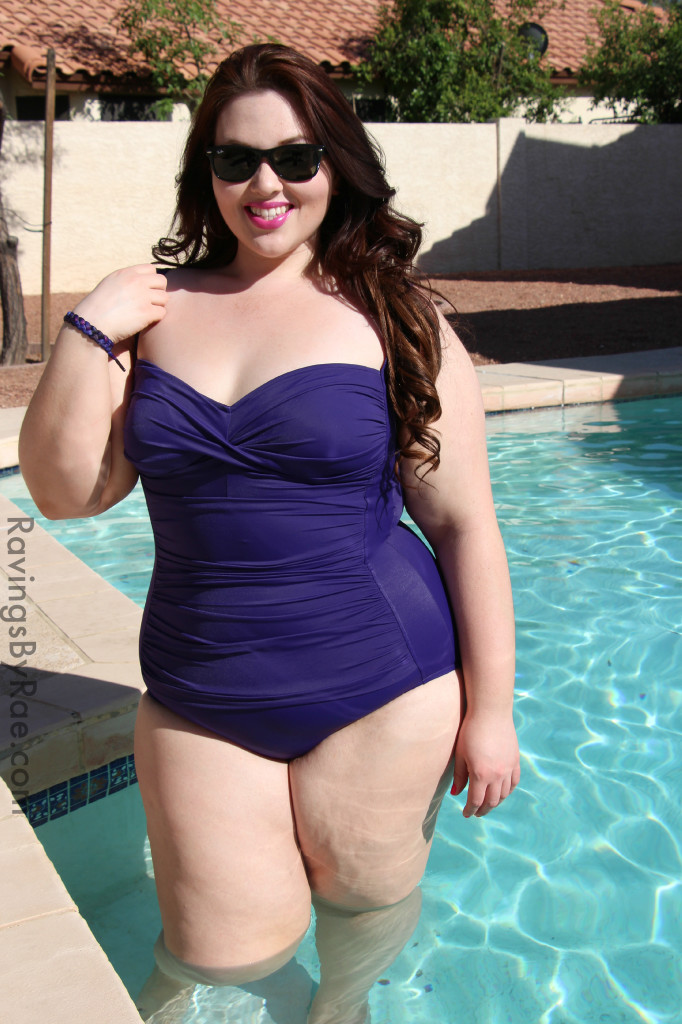 Swimsuit: Sears
Coverup (It's actually a top, but it totally works): c/o Leigh Ann's
Black Hoop Earrings: Torrid
Galaxy Bracelet: Rastaclat
Sunglasses: Ray Ban Wayfarers
[divider]
Look #5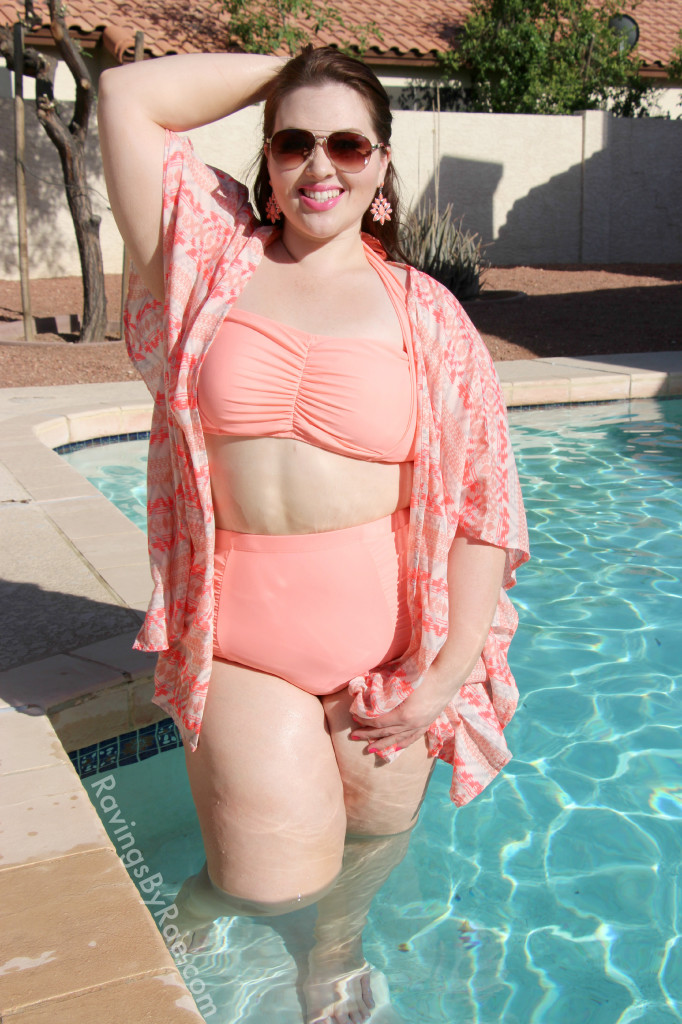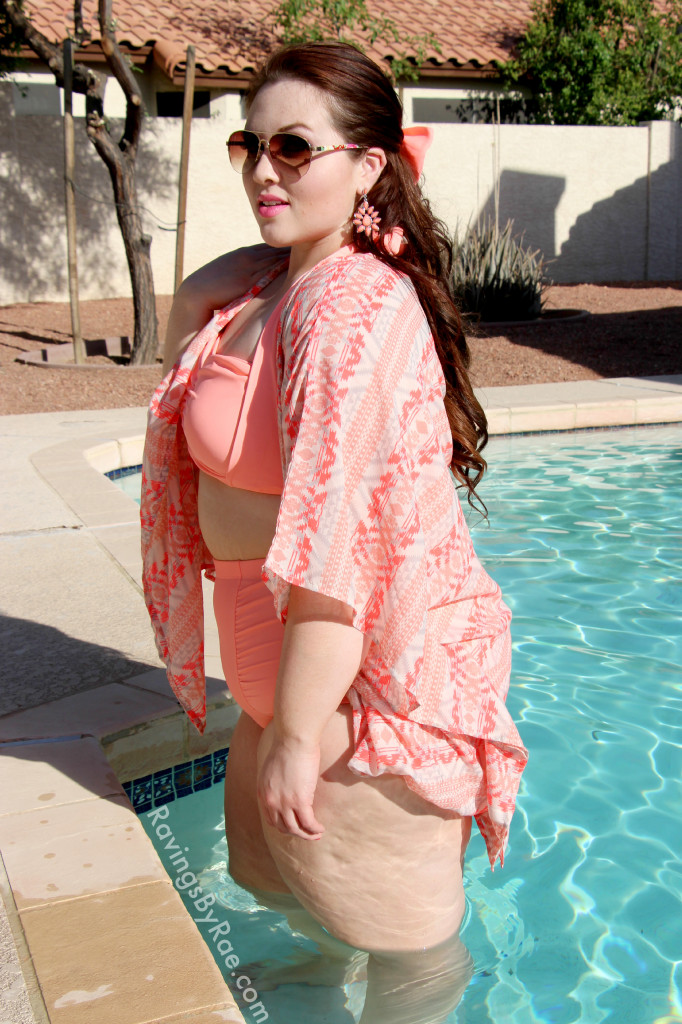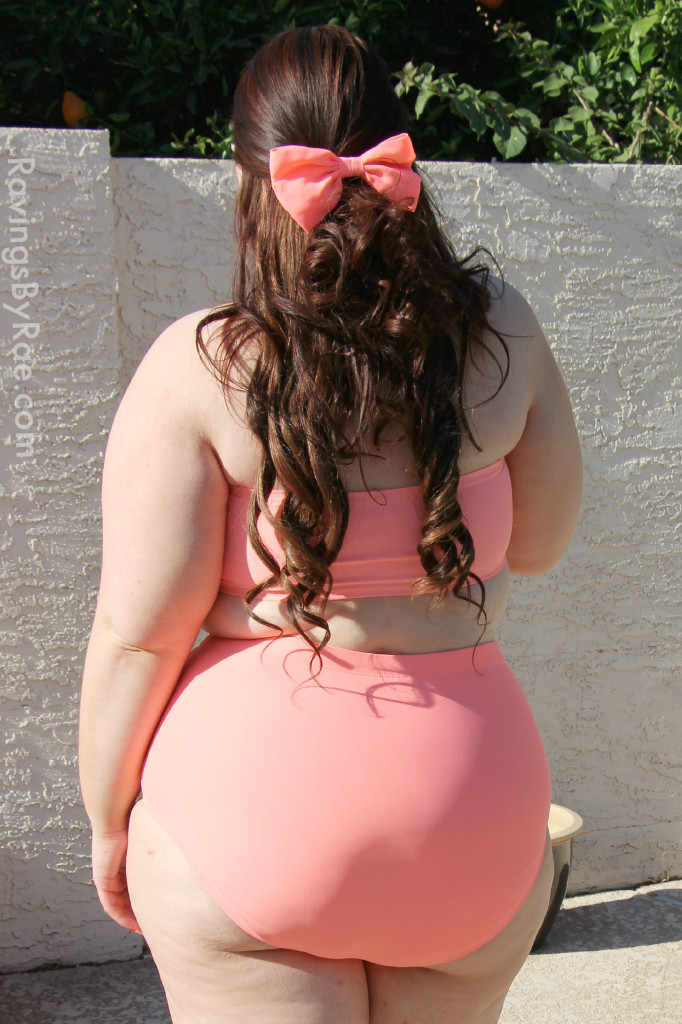 Bombshell Bikini Top in Neon Coral: Forever21+ (Not listed, but stores should have it)
Bombshell Bikini Bottom Neon Coral: Forever21+
Breezy Sandstorm Kaftan: Forever21+
Dangly Earrings: OldNavy
Hair Bow: Forever21
Sunglasses: ALDO
[divider]
Look #6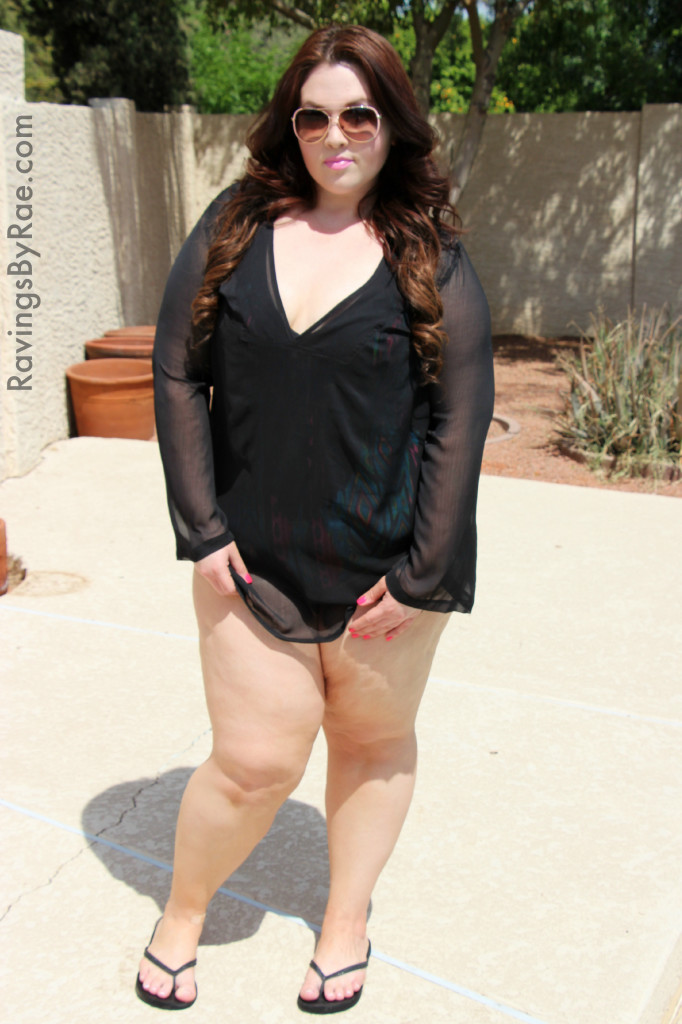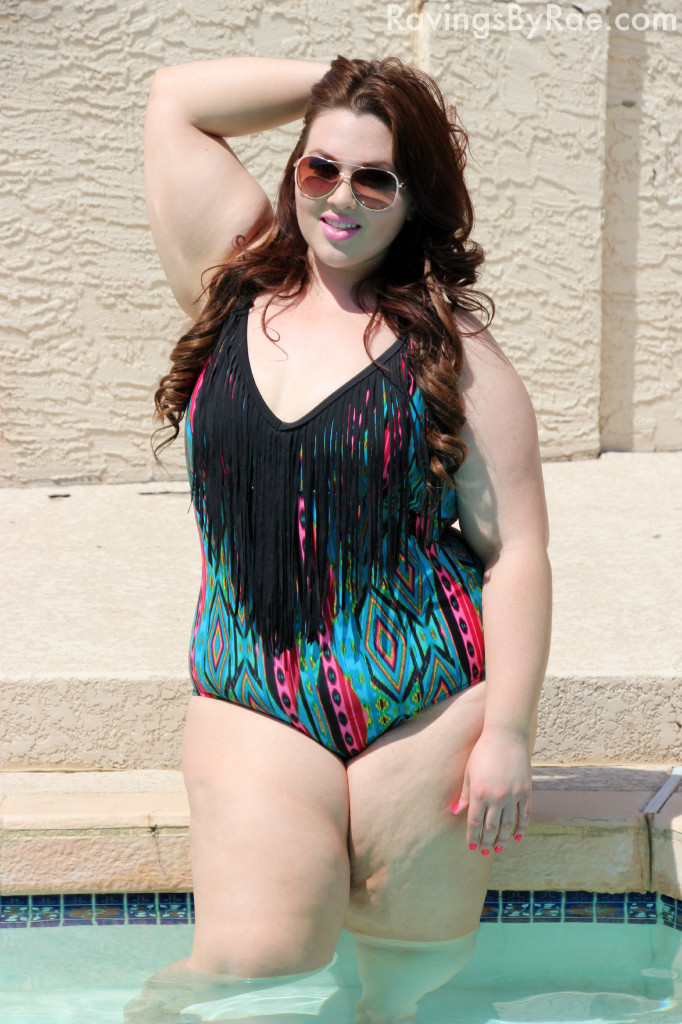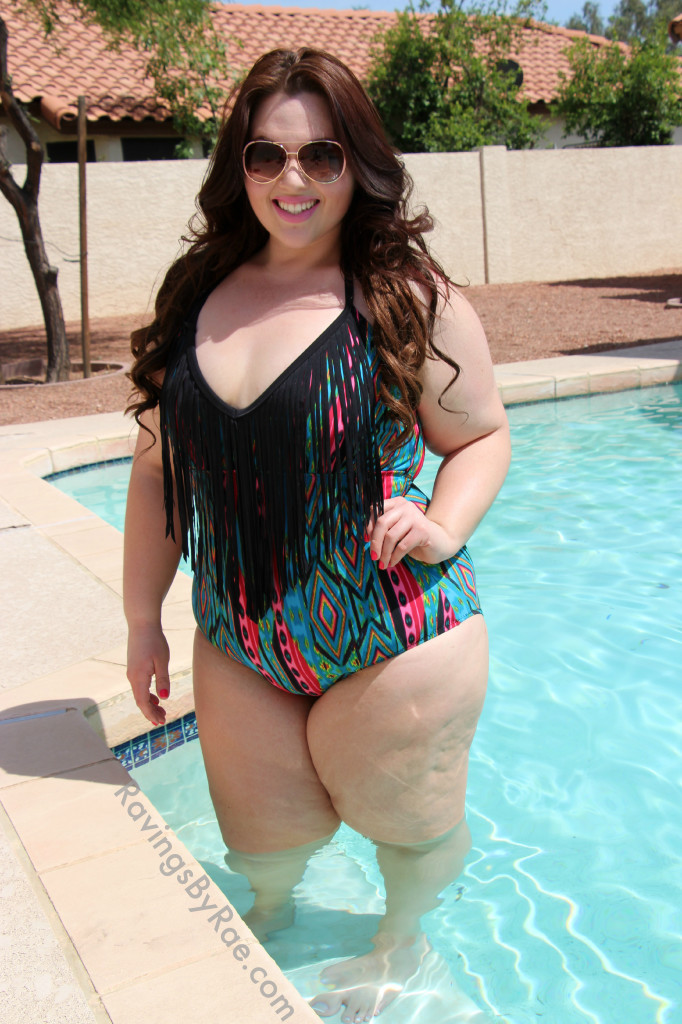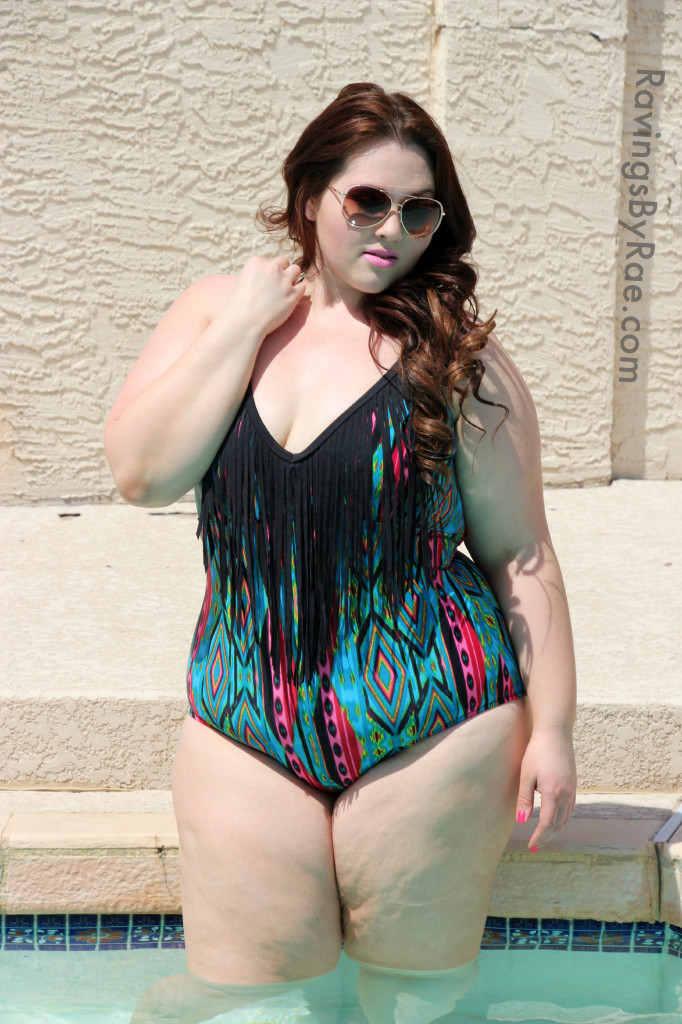 Tribal Fringe Swimsuit: Forever21+ (Not listed)
Sheer Coverup: Sears
Heart Earrings (Fisherman's): New York and Company
Sunglasses: New York and Company
HUGE Thank you to My Leigh Ann's for their gorgeous, high quality suit. Also, to my photographer for hanging out in the sun with me for… ever. 😉