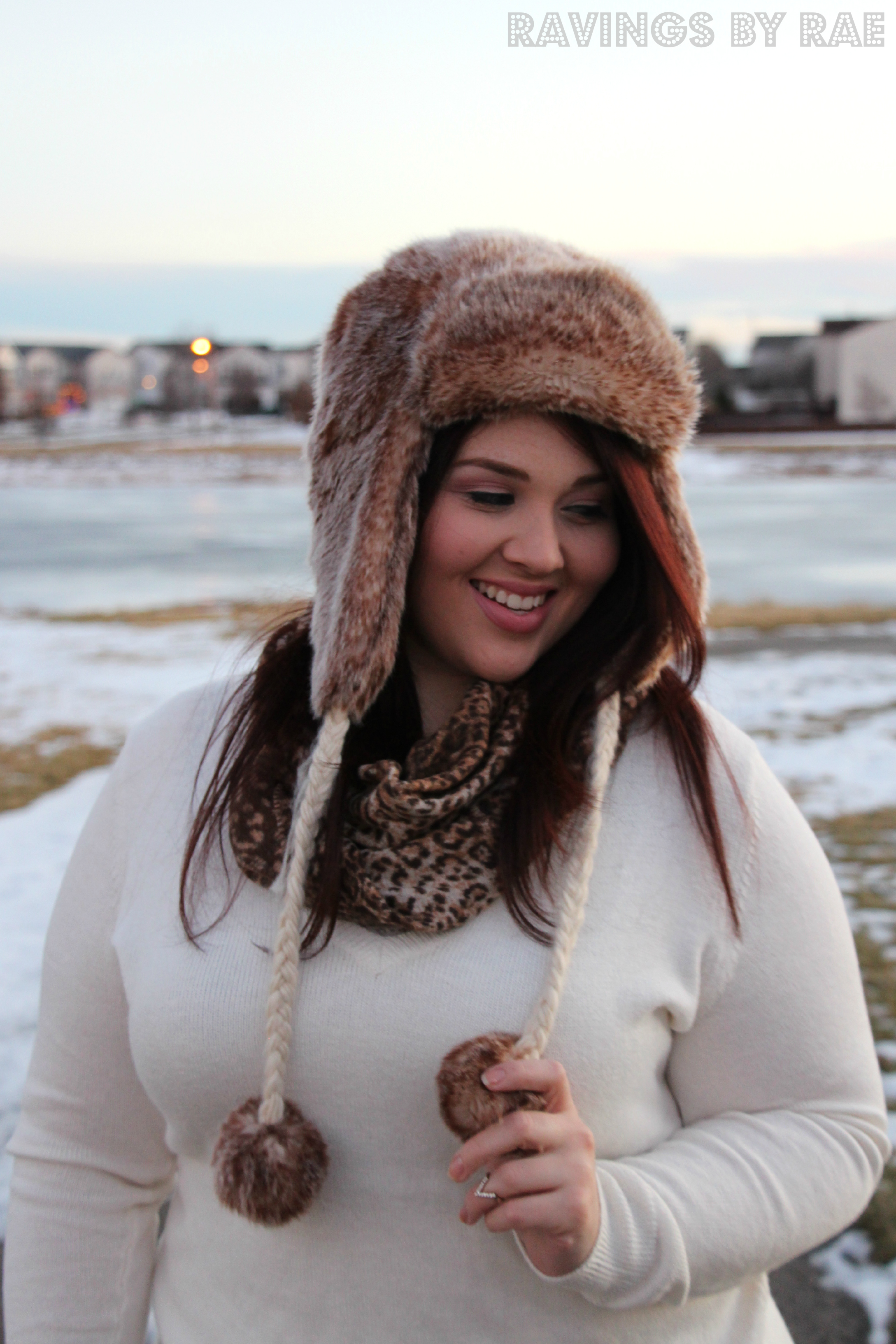 Plus Size OOTD: Casual Cozy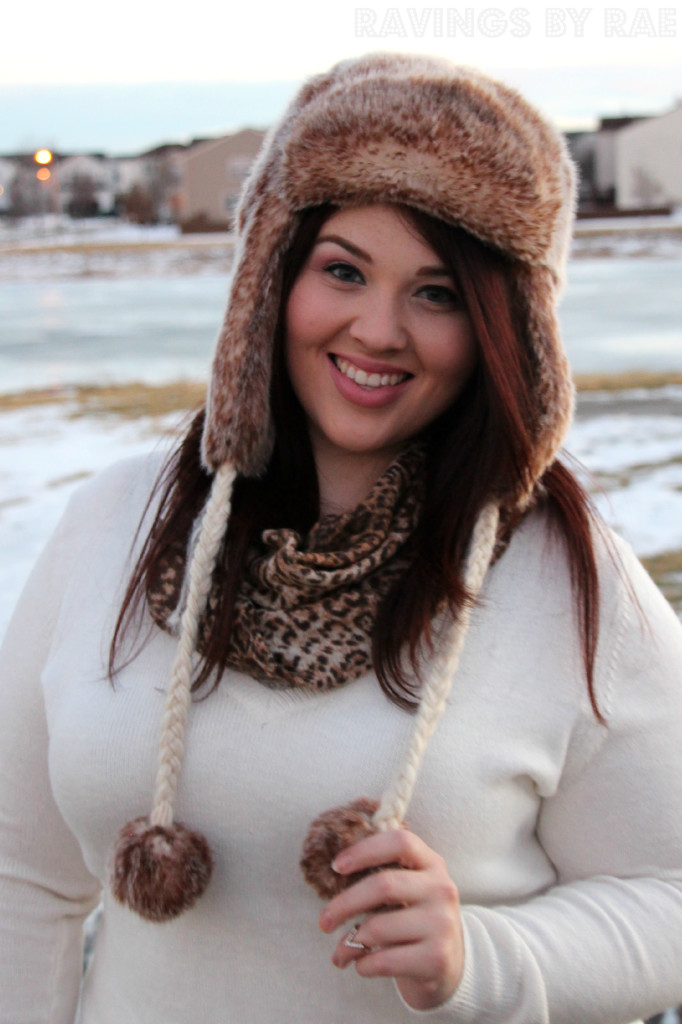 Hello gorgeous! It's been about 6 weeks since we've seen each other. I assure you I haven't been traipsing around naked these last few weeks, but I've been a busy little bee. These Chicago winters make it hellacious trying to take outfit pictures outside. You ever try looking cute in a lace dress and tights when there's a -20 degree windchill? It's not easy.
Anyway, the other day was a balmy 30 degrees (HA!) and I thought I'd pop outside to snap a few pictures. It was dusk. Dusk, dammit! So the lighting was a little nuts but damn if I didn't want to show off this hat.
I became slightly obsessed with it when I spotted it at American Eagle about two months ago. But it was like $40 and it wasn't even cold outside yet (I have to rationalize all my purchases, because of reasons). Then, Black Friday (Thursday?) happened. It was like 40-50% off and I was all like "Try n' stop me!" I bought that b, real quick.
Enough of all this jabbering, on to the outfit!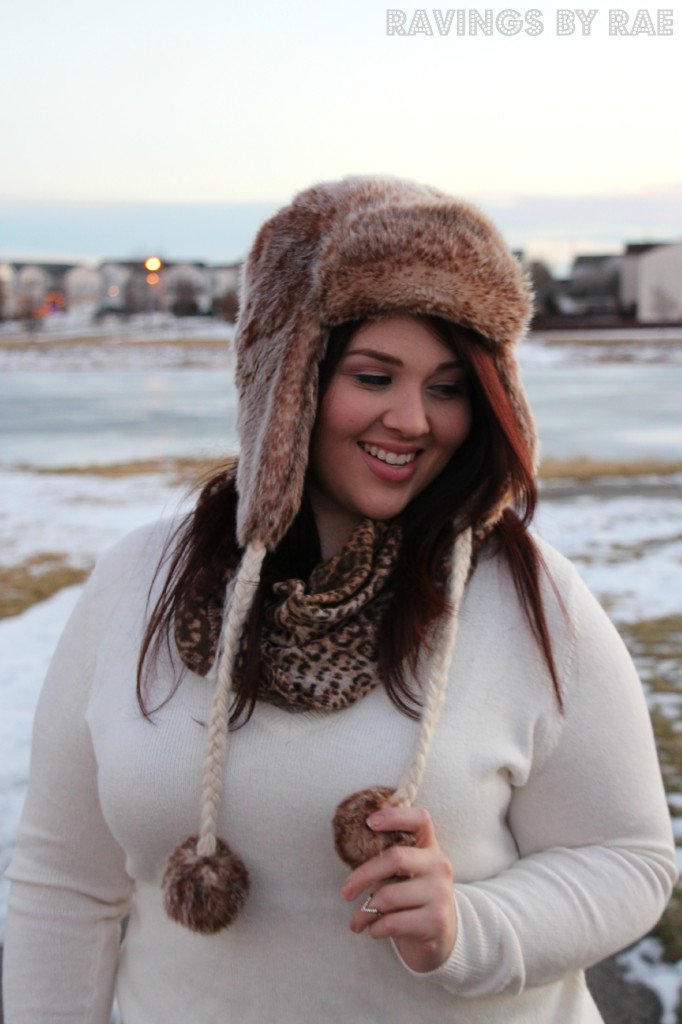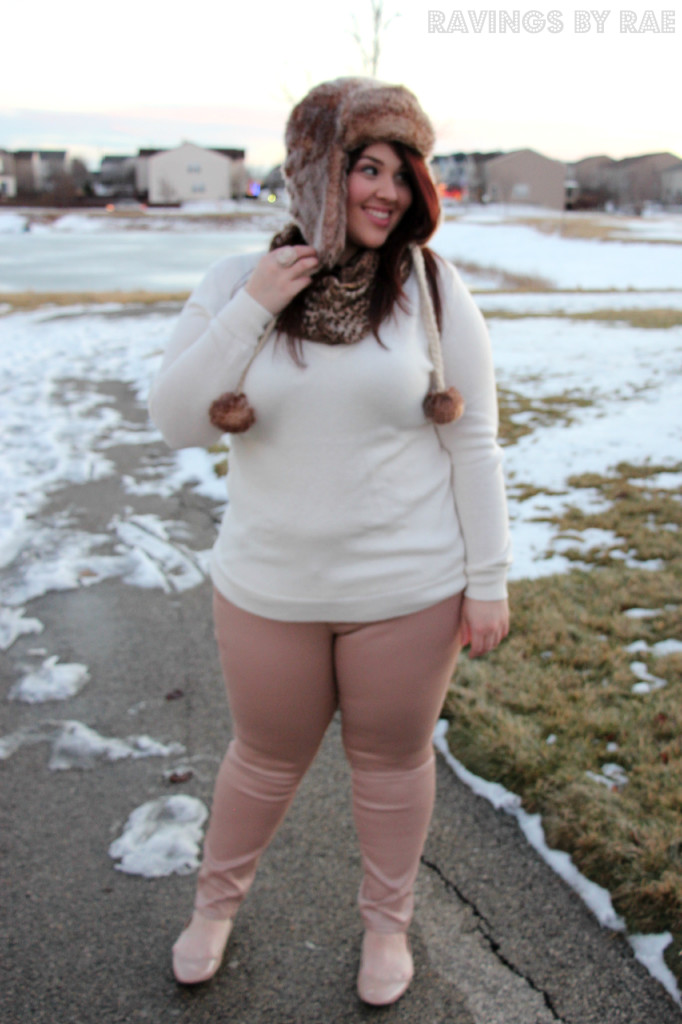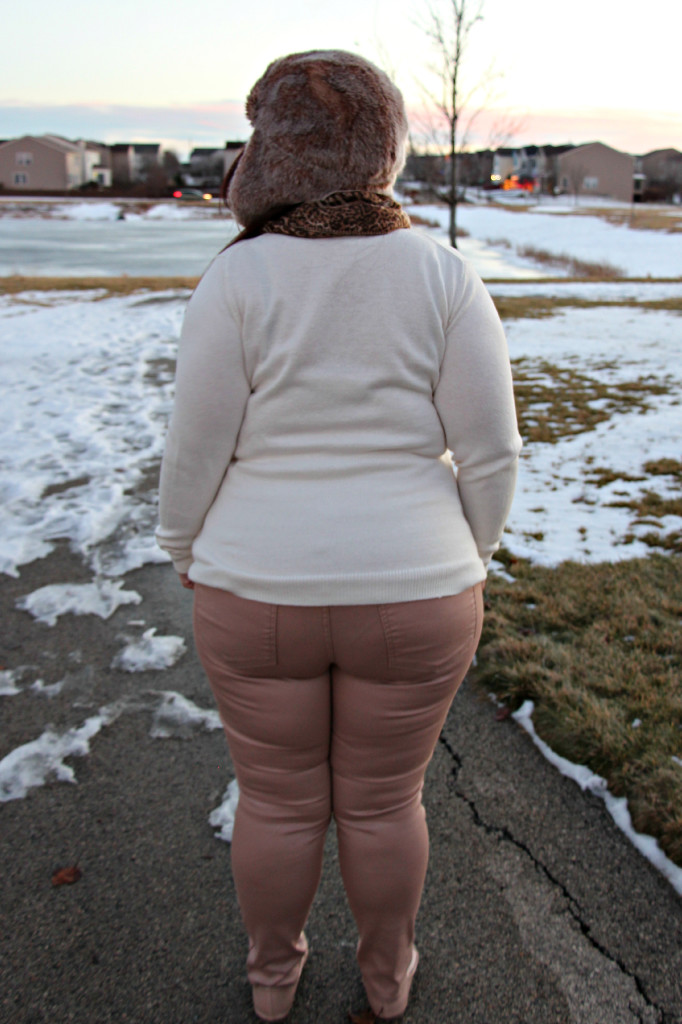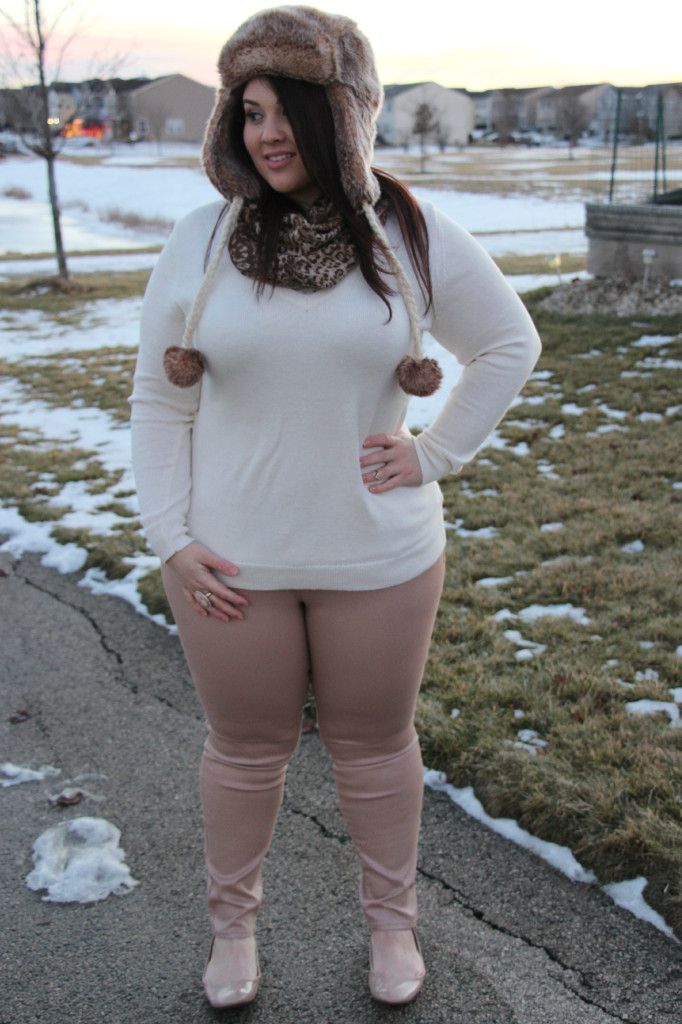 My favorite part is that there is NO hat hair. Aw yeah, baby. Look at those luscious locks.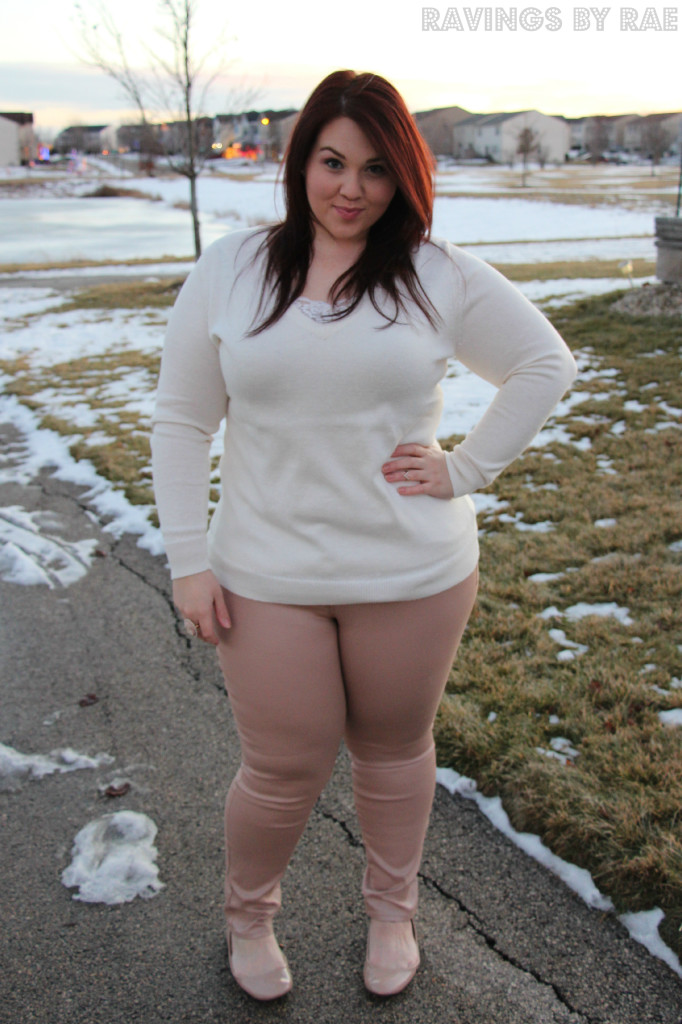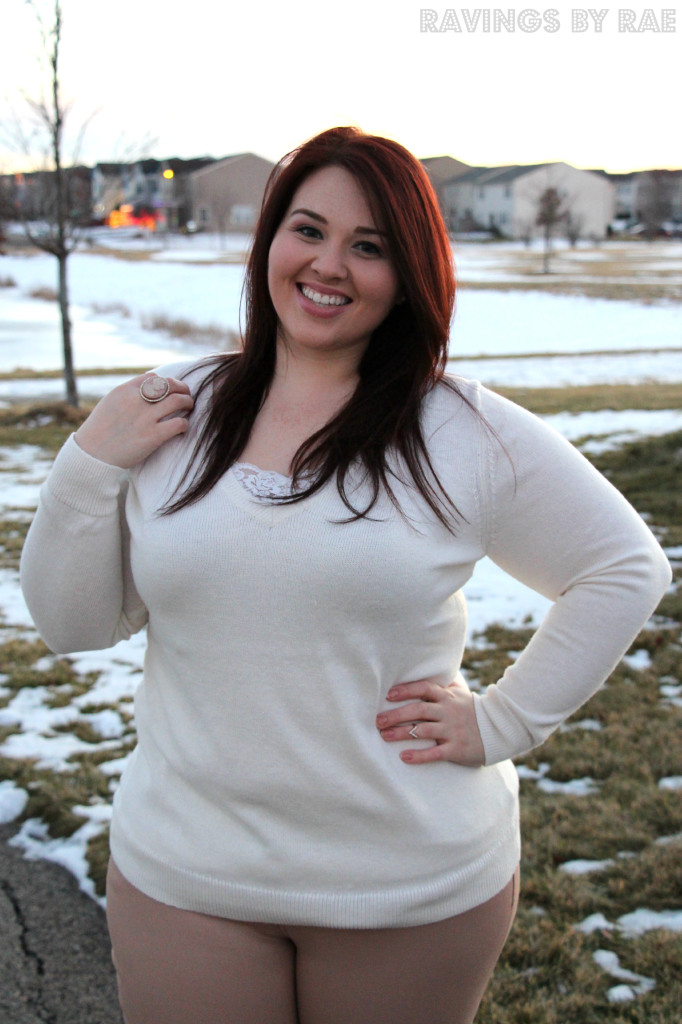 What I Wore:
Sweater in "Sea Salt"//Old Navy
Metallic Jeans//Old Navy
"Blush" Ballet Flats//Target
Scarf//Amazon
Sweet ass furry hat//American Eagle (On sale now!)
Accessories//Forever21