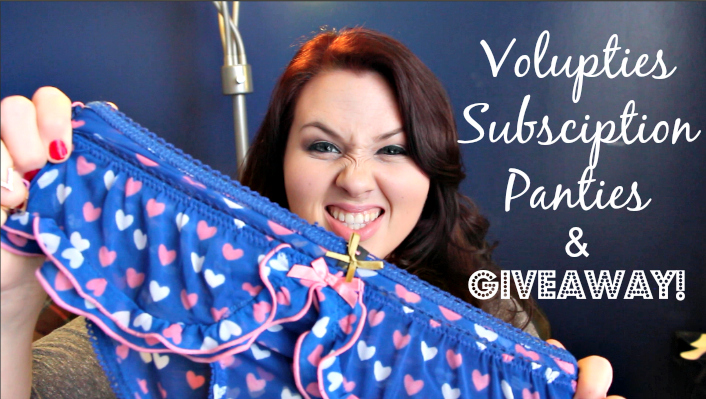 Volupties Plus Size Panties Subscription Service + Giveaway!
I love getting unexpected surprises in the mail. As a blogger, half of the time my unexpected surprise equals work related stuff… but sometimes it totally doesn't. When I found out that there was a subscription service for plus size panties, I was all over it. The folks over at Volupties were nice enough to send me out a one month trial to show you guys this super fun service!
Not only that, but all of you will be able to get $5 off of your first month by using the code "RAE" at checkout. So that's 3 pairs of surprise panties for just $12. Not too shabby, aye? 😉
And I have a giveaway where one of you will WIN A FREE MONTH OF VOLUPTIES! Woot woot. Click the video and all of the giveaway details are in the description box.
Good luck!