"A Magnificent Taste" Recap #Priceless #Chicago #MC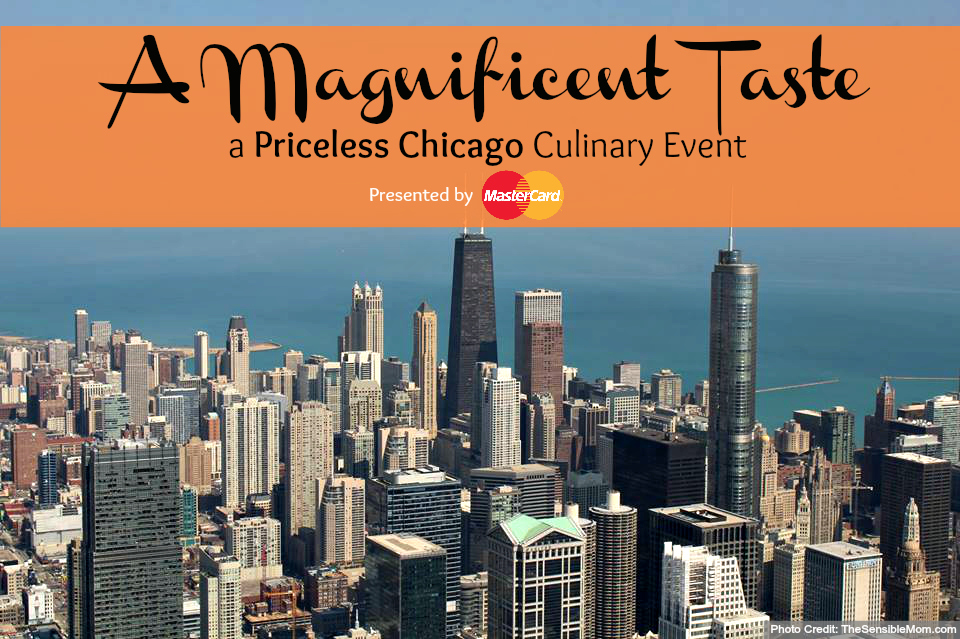 Remember when I mentioned an awesome culinary event I would be attending called "A Magnificent Taste"? It's a Priceless Chicago event that is exclusively available to MasterCard holders. The day to attend finally arrived and it was freaking awesome. It was hot. Hot and disgustingly humid. But still, pretty awesome. MasterCard couldn't predict what Chicago weather would be like that day but the food totally made up for the heat.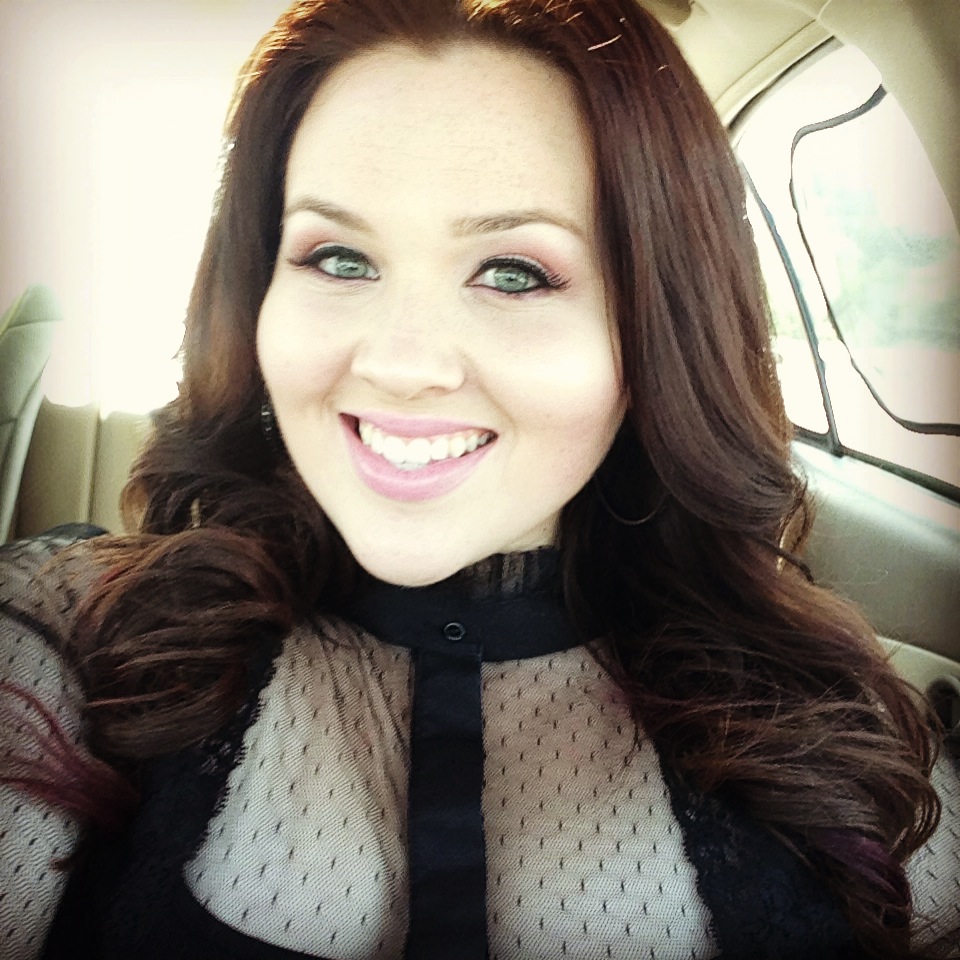 Even though I knew I was going to be hot and sweaty within 30 seconds of walking out the door, I still had to go all out. I love events like these in Chicago where I get to get dolled up and mingle amongst fellow Chicagoans. Plus, there was a seriously delicious spread at A Magnificent Taste this year.
The food. Sweet Baby Jesus, the food. It was ridiculous.
I had the chance to get in an hour before most of the folks attending because I had a VIP ticket which means in addition to early entry, I also got a sweet goodie bag. I was able to browse the different tables and get an idea of what kind of food the different chefs would be making.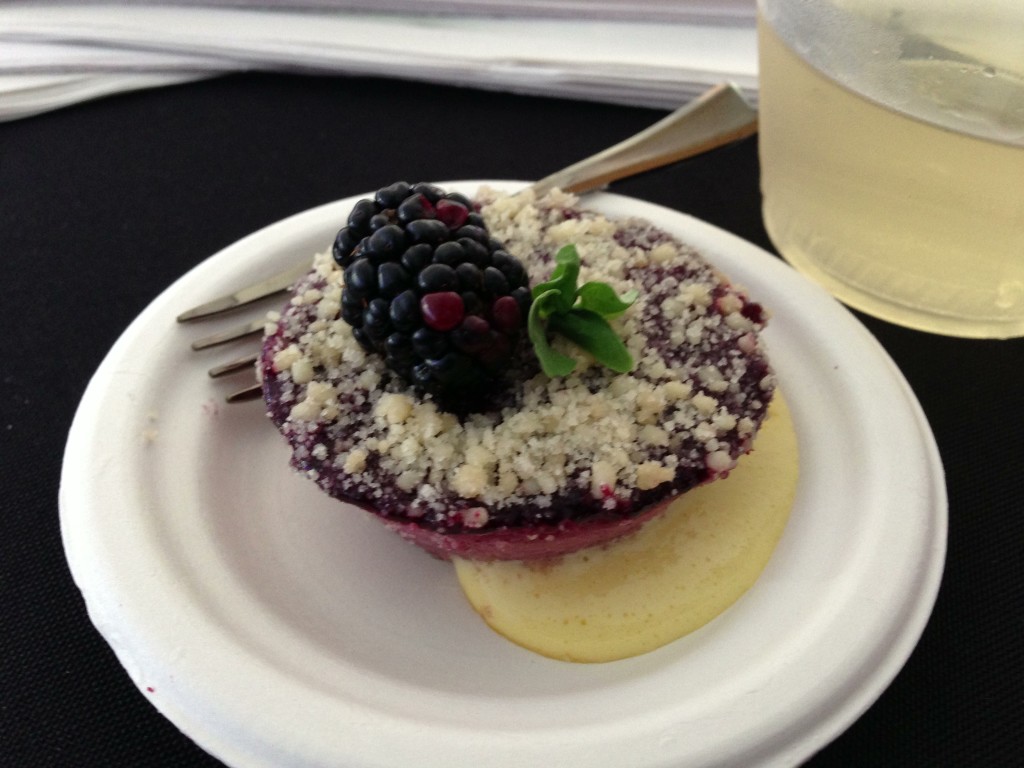 We started off with some cheesecake from Eli's. It seems whenever there is any sort of event in Chicago happening you can bet Eli's is going to be there. I'm okay with that. Have I ever mentioned what my favorite food in the world is? It happens to be cheesecake. I have the thighs to prove it. Seriously. Nom nom nom.
The one and only, Mr. Rick Bayless, was in attendance at A Magnificent Taste. My guest literally squealed with delight when she spotted him. The cool part was that he wasn't just standing around and shaking people's hands. He was behind the table and helping garnish tamales as they were being snatched up by eager guests.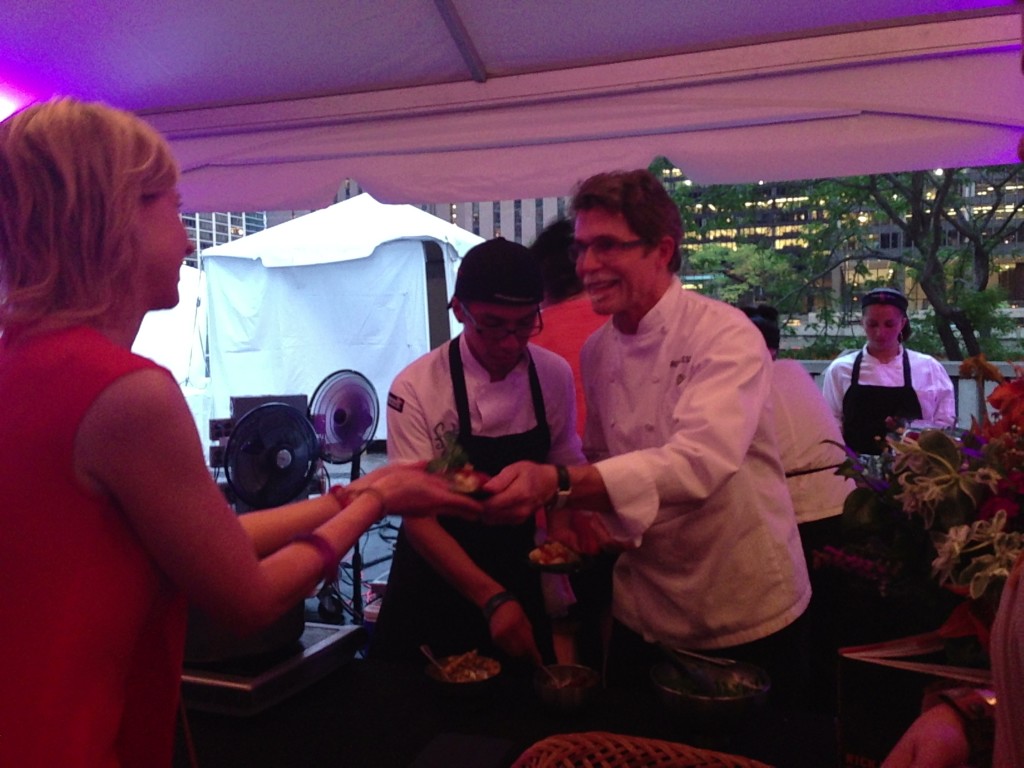 And because I know you're just dying to know how we explored Mexico: One Plate at a Time, I've included a picture of the yumminess.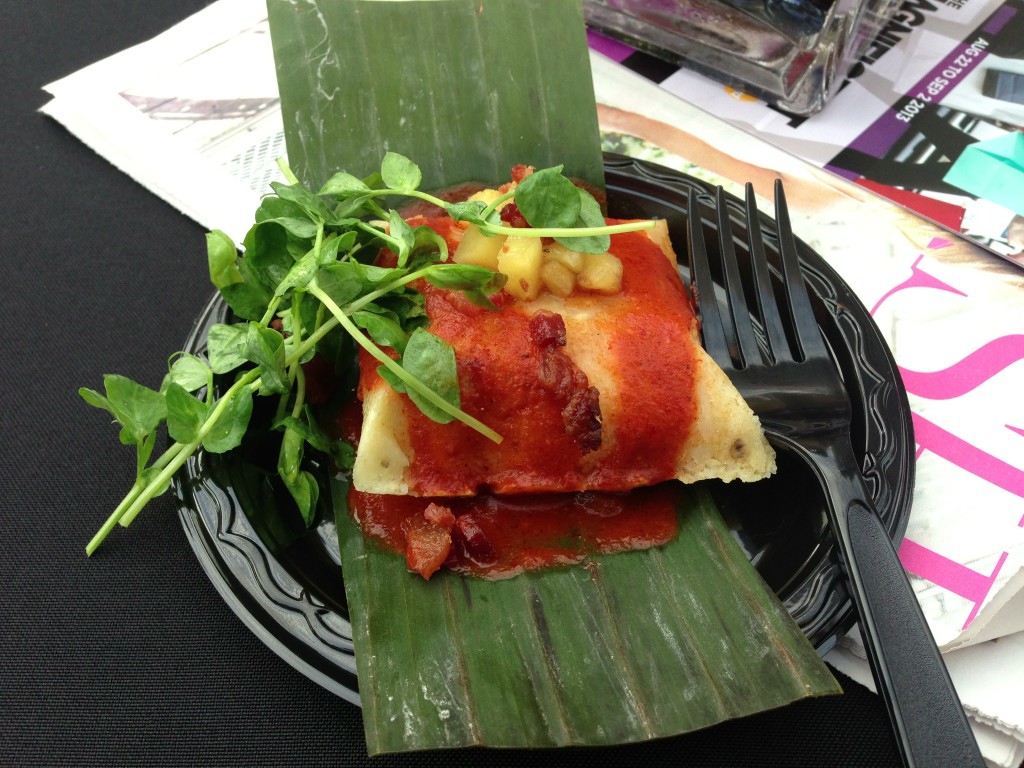 I know I said cheesecake is my favorite food and it is… but tamales are my absolute favorite Mexican food. I have so many warm and fuzzy memories of walking the streets of Mexico with my grandma, Ma Chuy, and buying tamales from the street vendors. They weren't garnished quite as nicely as Rick's but they were perfect. And this plate took me all the way back to those days in Mexico. It was perfect.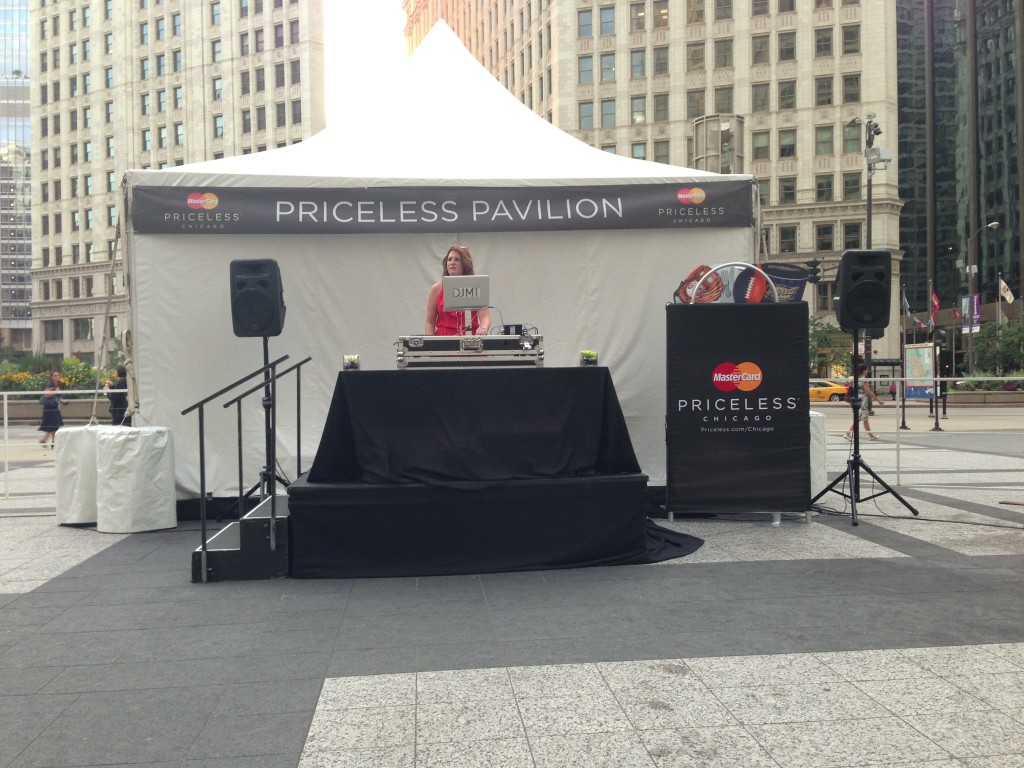 As the night wore on, the crowds filled the Priceless Pavilion on Michigan Ave. The DJ was so good even the pedestrians outside of the gates were hanging around to dance and admire the scene.
This Priceless Event was exactly what I needed. My personal life has been kind of all over the place this summer and I needed a night like this. Chicago, my best friend, food, and an all around good time. It was the perfect end to my summer.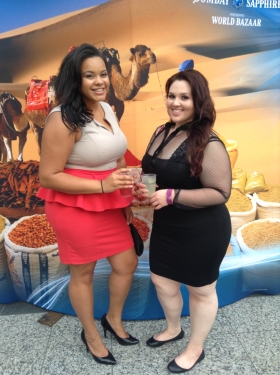 I cannot wait to attend more of these Priceless Chicago events. And if you're not in the Chicago area there are lots of other Priceless Cities with exciting offers. This event was a lot of fun and totally worth the price of a ticket.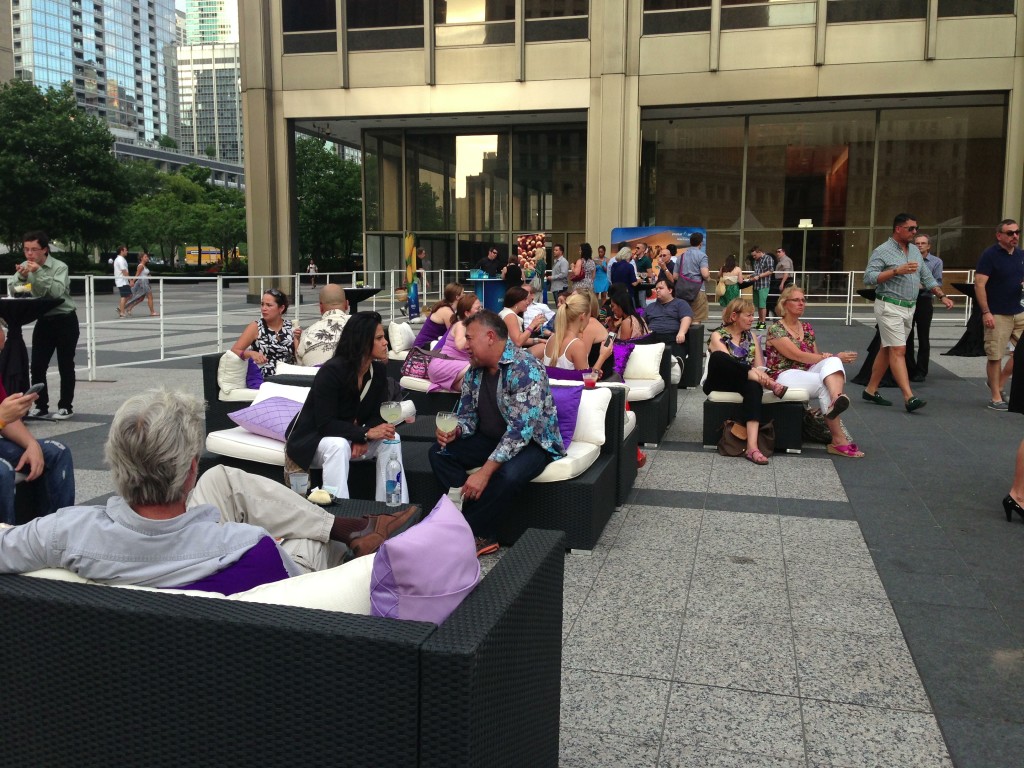 I love that MasterCard has made these events possible. I've had a lot of credit cards with a lot of companies and none of them have had anything like this available to me.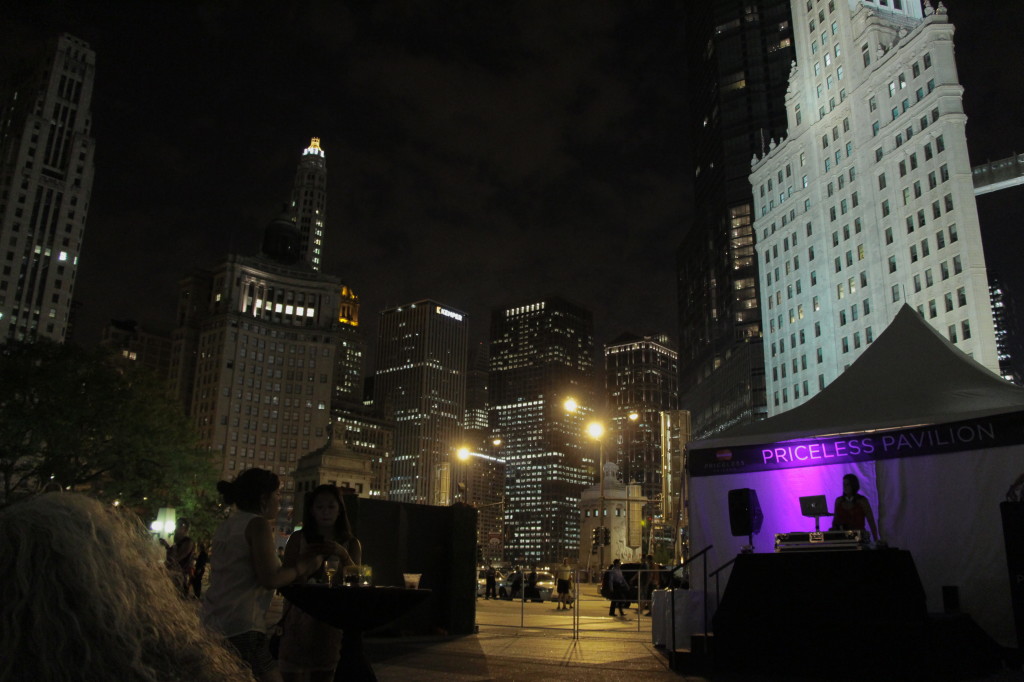 If you're interested in more MasterCard offers and experiences like this one you should definitely sign up for Priceless Chicago. You can enjoy exciting international offers and access to exclusive events from dining, to shopping, sports, travel, and entertainment.