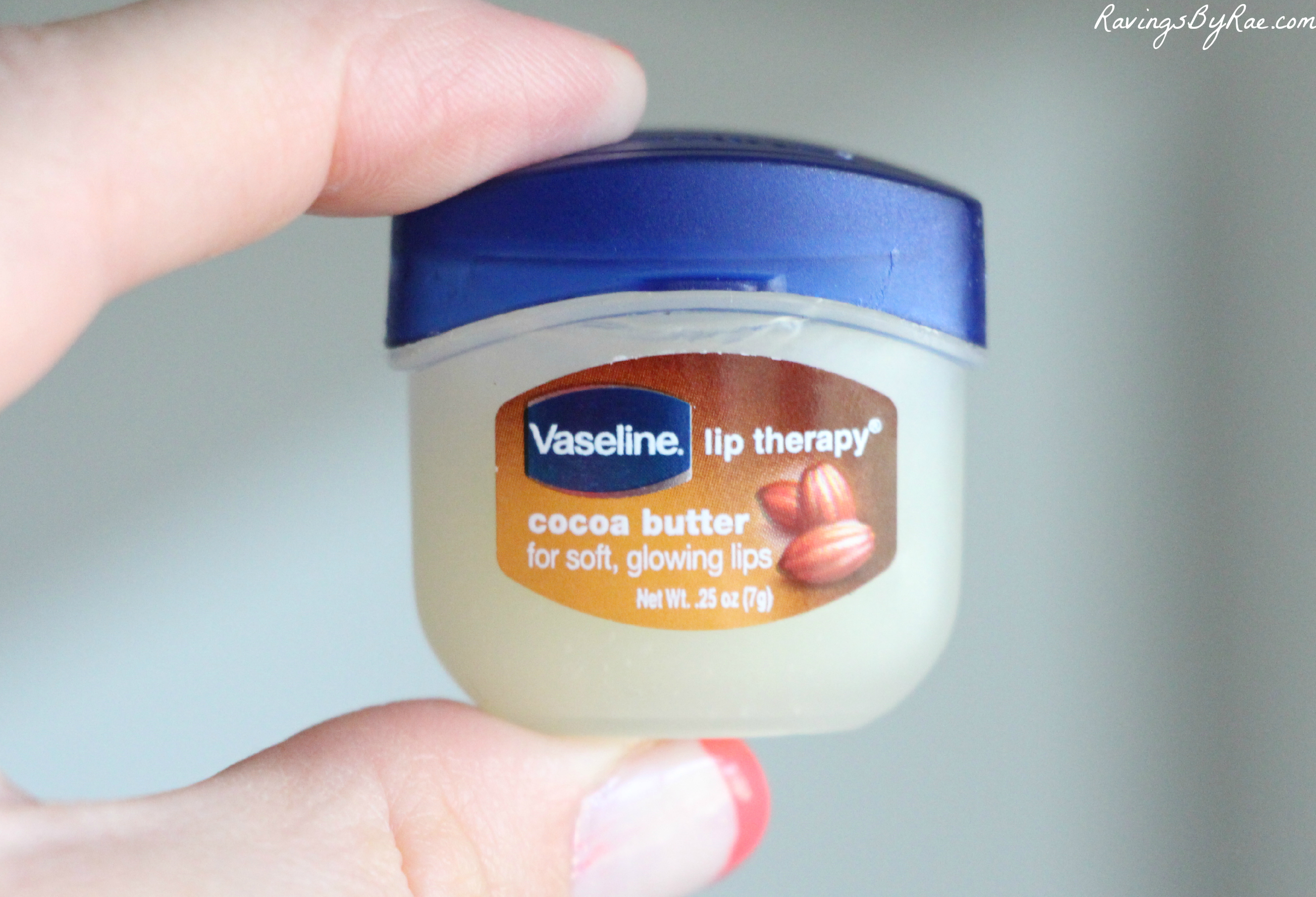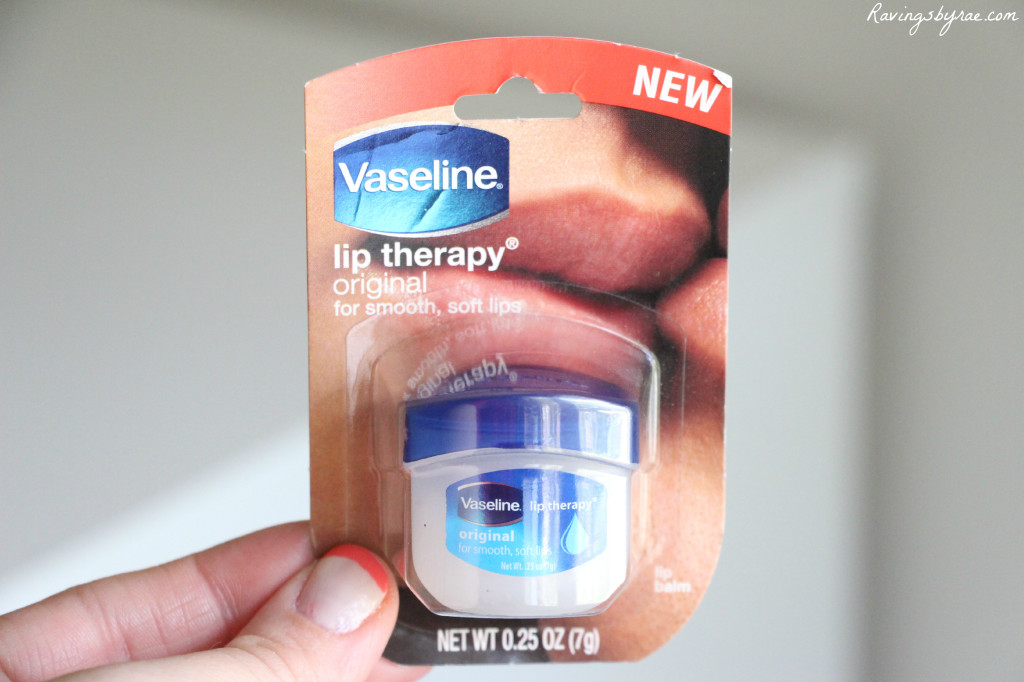 No one wants their lips chapped. It's just not cute and incredibly uncomfortable sometimes. I have found the secret for dry lips. Good old petroleum jelly is really the best thing you can use for your lips. So, if you want to know how to get smooth lips overnight for about $2 just keep on reading!
First of all, is this not the cutest little thing you've ever seen in your life? The fact that it's a tiny version of a jar of Vaseline makes me want to pinch it's tiny little non-existent cheeks. Oowee it's so freaking cute! Okay, enough of that.
This little cutie packs some serious power. I bought this little Vaseline Lip Therapy in original about 6 months ago… and never opened it. I seriously bought it for the cuteness factor. No lie. I'm glad I kept it in the package though, so you guys know what to look for when you go to your local drugstore or big box store to buy it. Because, well, you're totally going to want to buy it.
This Vaseline Lip Therapy in Cocoa Butter has been getting some serious use from me the last month or so. I bought it because I saw it recommended on YouTube. I actually bought the entire Cocoa Butter line from Vaseline. Yes, the whole thing. The spray lotion, the gel, the lotion, the vaseline, the lip therapy… the whole shaBANG! And I'm loving all of it. This winter was so rough on my skin and the Vaseline infused products are incredibly helpful.
Anyway, back to my lip therapy. It is Vaseline. So it's greasy. Some people don't mind the greasiness, but I hate it. Which is the reason I never tried this Vaseline and I always hated using Carmex. The greasy feeling just kills me. BUT I found a way to use it and not feel like I'd just been making out with a piece of fried chicken.
I apply a really thin layer across my lips right before bed. I'm talking seconds before going to bed. I rub it on, smack my lips together, and drift off into la-la land. By the morning, my lips have completely absorbed the Vaseline and they are super smooth and healed.
I have gross crackly lips. I swear they could grate cheese sometimes. I exfoliate, I gnaw on them, I do all kinds of things and frankly… nothing ever made them half as smooth as this Vaseline does.
I mean WOW talk about smooth and soft lips. If I go a night without using it I can tell a difference. You know what my favorite part about it is? These adorable little miracles in a jar… are under $2. C'mon. Perfectly smooth, soft, and glowing lips for UNDER $2? THAT is perfection.
If you are someone who loves wearing lipstick especially nudes or reds… you NEED this stuff in your life. It has made my lips look way less dry and crackly when I apply lipsticks. This stuff works. Try it out. You will not regret it. I even rub my babies down with it so they can have cute little kissable pouts. Cause ya know, babies need kisses too!
Boom baby! Do your lips a favor and try this stuff out. It's ridiculously amazing. I can officially mark Funky Crusty Lips off of my list of insecurities. Phew! Down to just under 1000 items on that list now… 😉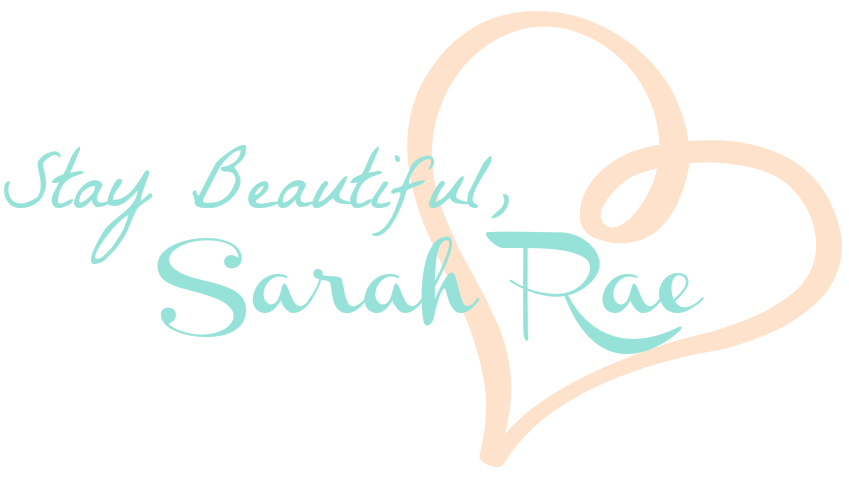 **No one sent me these little cuties. As I mentioned I spent my own hard earned $4 on these bad boys! These opinions are totally my own.