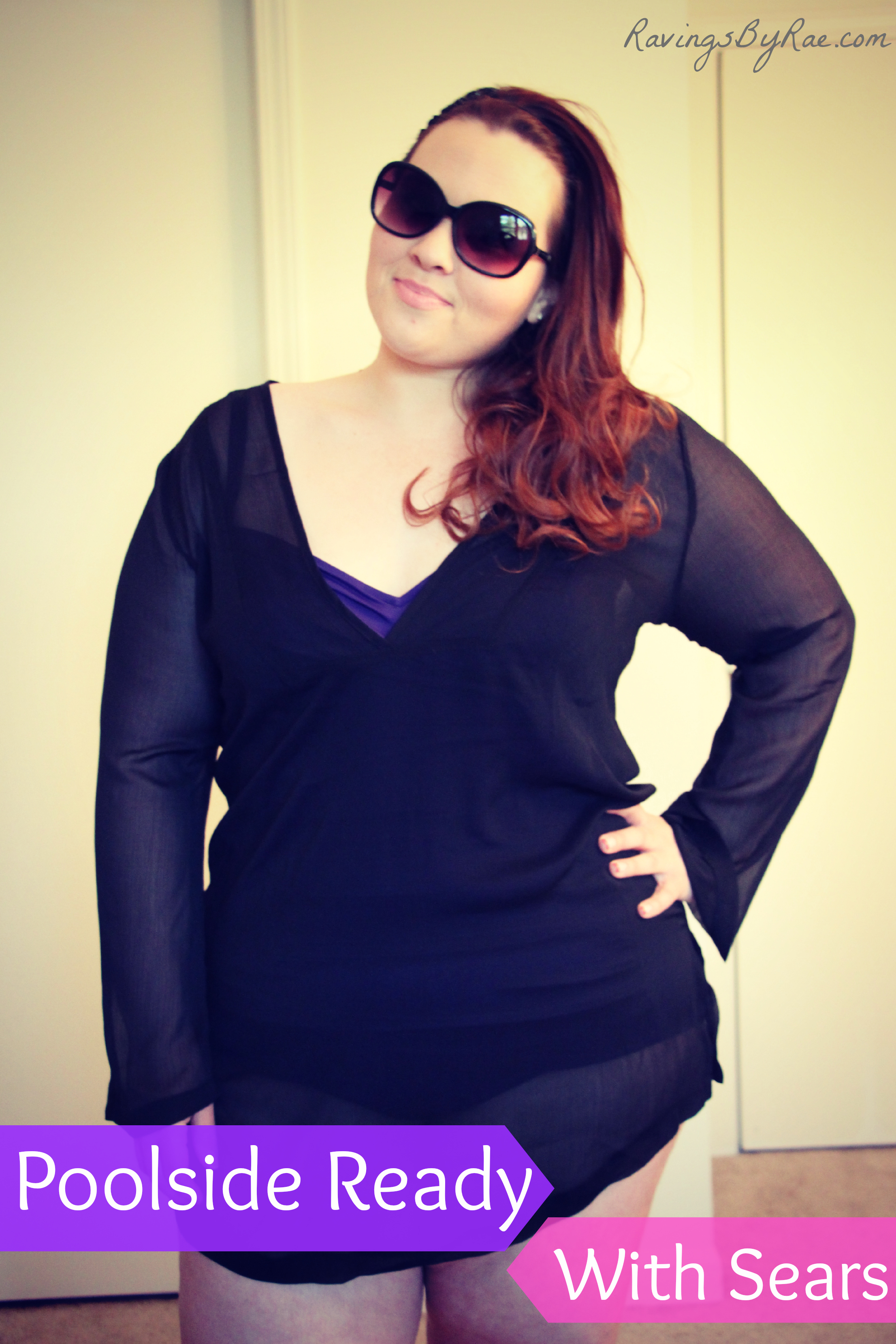 Poolside Ready With Sears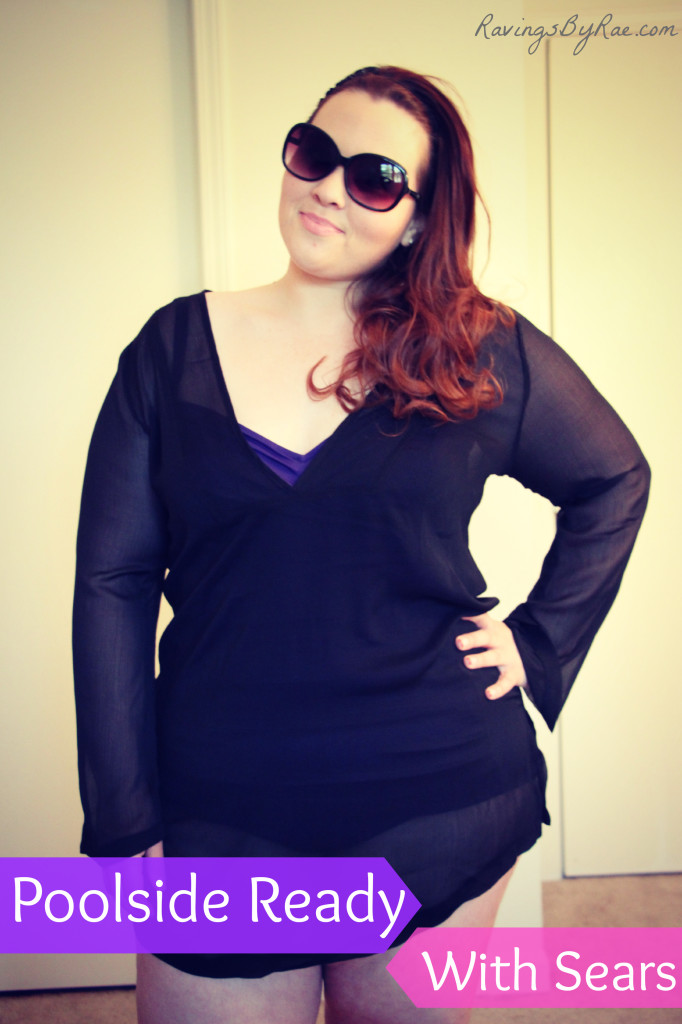 You know those people that go around thinking all those positive thoughts because they believe it will make their lives more positive? Yeah, well I'm becoming one of those people. Every morning I wake up and think today is the day that Mother Nature will realize that it's Spring NOT Winter! She's not cooperating, yet. But that doesn't stop me from amping up my Spring and Summer wardrobe so that I can be ready for these warm weather days that are sure to come… eventually.
One thing I definitely needed to add to my wardrobe was some new swim wear. The last time I bought a bathing suit was about two years ago. I was pregnant with my little Bubba and I was. freaking. HUGE. Not to say I'm small now, but I've definitely dropped a lot of weight since then. I wasn't sure where I would buy my suit this year, but I have been hearing a ton of positive stuff about Sears lately so I gave it a shot.
I haven't been to Sears in many years. It's so much different than what I remember, in a good way. I was able to go to shopping by myself that day and I enjoyed wandering all around the store and seeing everything Sears had to offer. If you want to see more about my shopping adventure, take a look at my Google+ story. 😉
Now when it comes to bathing suit shopping you really need to be aware of your body and your comfort level. I didn't go into my shopping trip thinking I was going to be walking out of the store with a hot little bikini. Um, no. I knew I didn't want to expose too much on top and I knew there was no way of hiding my giant hips and thighs. I decided I'd accentuate the positives: my shapeliness, and conceal the negatives: my belly. I knew my best bet would be to try a ton of different options, so that's just what I did.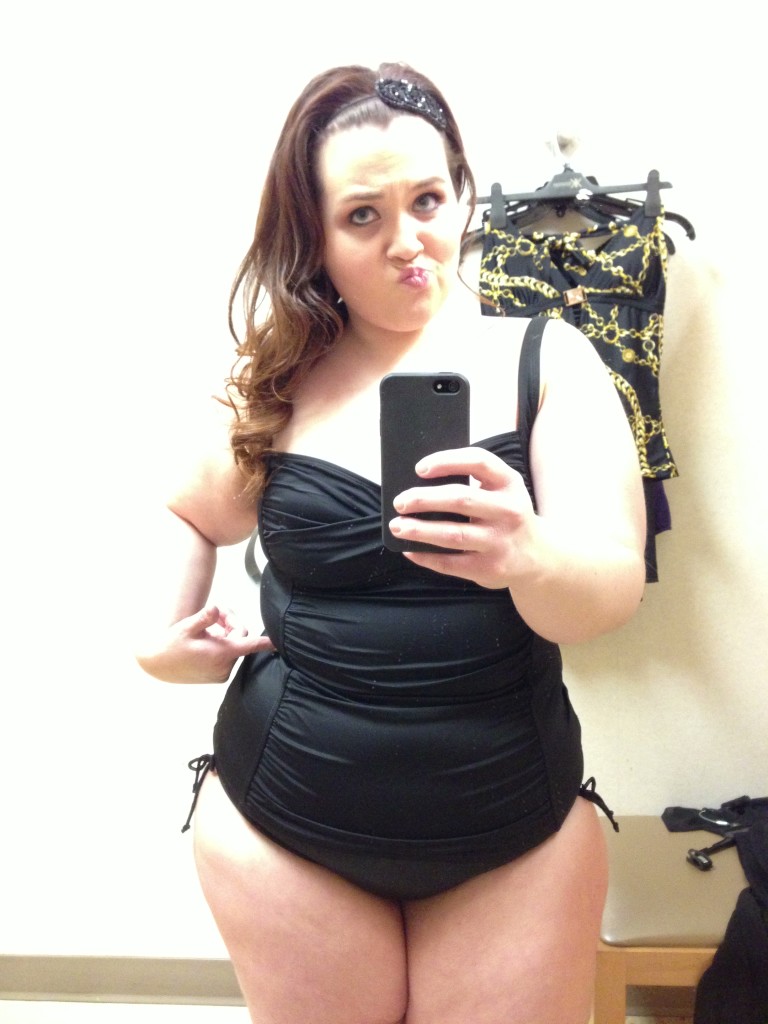 This would be failed Option #1, there was also failed Option #2-8. But I'll spare you from having to see them. 🙂 The issue with this particular suit was that the bottoms were high waisted and they cut me off in an awkward spot of my stomach. The top was nice, it was a trim shaper so it was meant to suck you in, but I wasn't totally gaga over it so I passed.
This one was actually the winner. Purple is my favorite color so I was instantly drawn into this one. The top portion does a great job of concealing (not that I have much to hide haha). And this is a trimming and slimming type of suit, so it sucks me in and shapes me. Win-win! It's super comfortable and it has more of a youthful feel than those other types of suits that cover your thighs. I mean, whether my thighs are covered or not… they're still BIG. No amount of material will change that.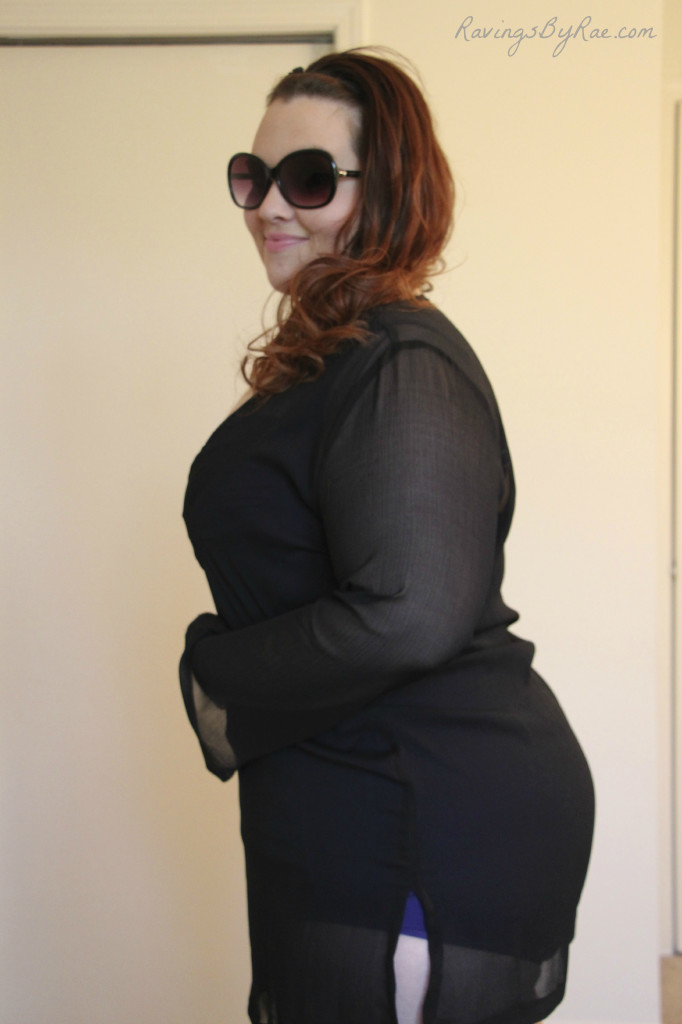 I'm still not super comfortable just walking around in a bathing suit  so a coverup was a must. Sears has a big selection of coverups, something I was very thankful for. I ended up buying one that felt really nice and looked even better. The hem ended a few inches below my butt which was perfect. All in all, #ThisisStyle don't you think? 😉
Now, here's the shocker. Can you believe that the swim suit was marked down from $88 to $34.99? And the cover up was marked down from $40 to just $15.99! Plus by using my Shop Your Way rewards card I was able to accumulate a ton of points to help me save money on future purchases.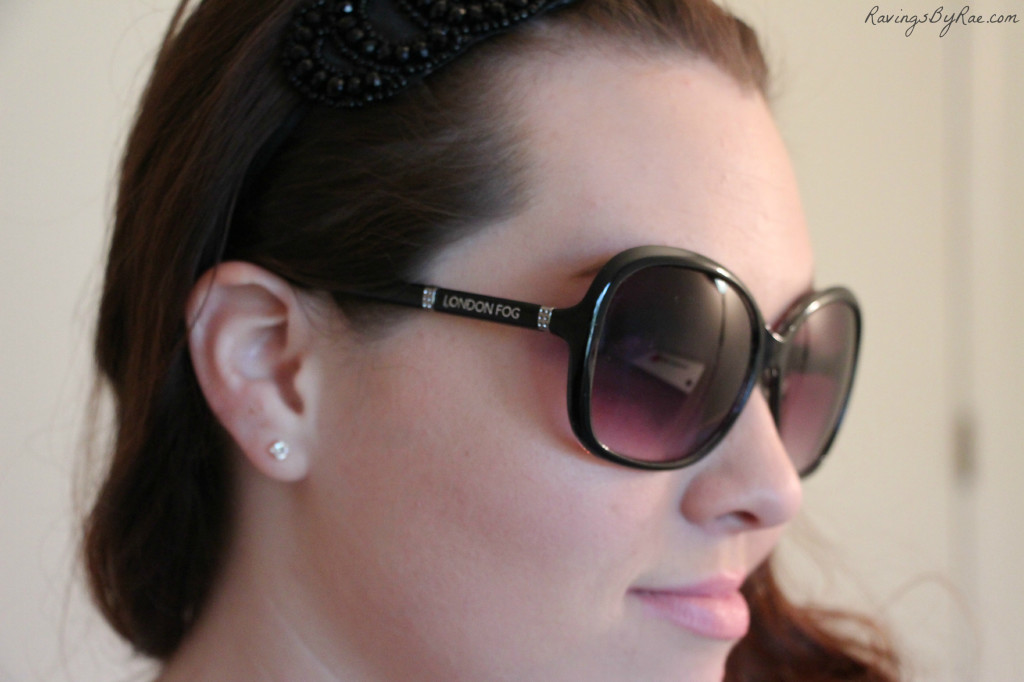 And because I saved so much money I decided I'd pick up a new pair of sunglasses. These little babies were on sale too. The second I put them on I felt like I needed to go lounge by a pool. Now, if only Mother Nature would get her attitude in check and warm us up a little.
I had a pretty great experience shopping for my poolside gear at Sears. I can honestly say that I will definitely be going back in the near future. I was pleasantly surprised by their huge variety and the fact that everything seemed to be on sale.
Be sure to follow @searsStyle on Twitter and "like" them on Facebook to stay in the loop, I know I am! 🙂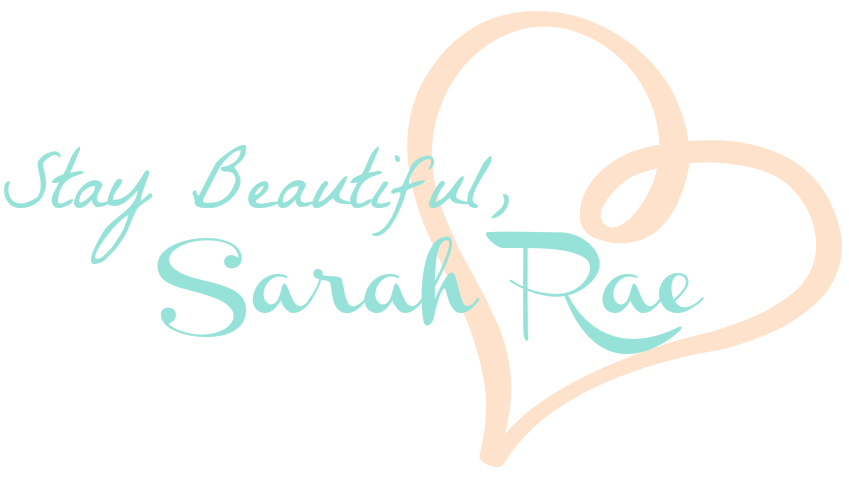 "I am a member of the Collective Bias®  Social Fabric® Community.  This shop has been compensated as part of a social shopper insights study for Collective Bias®  and Sears #cbias #SocialFabric #ThisisStyle