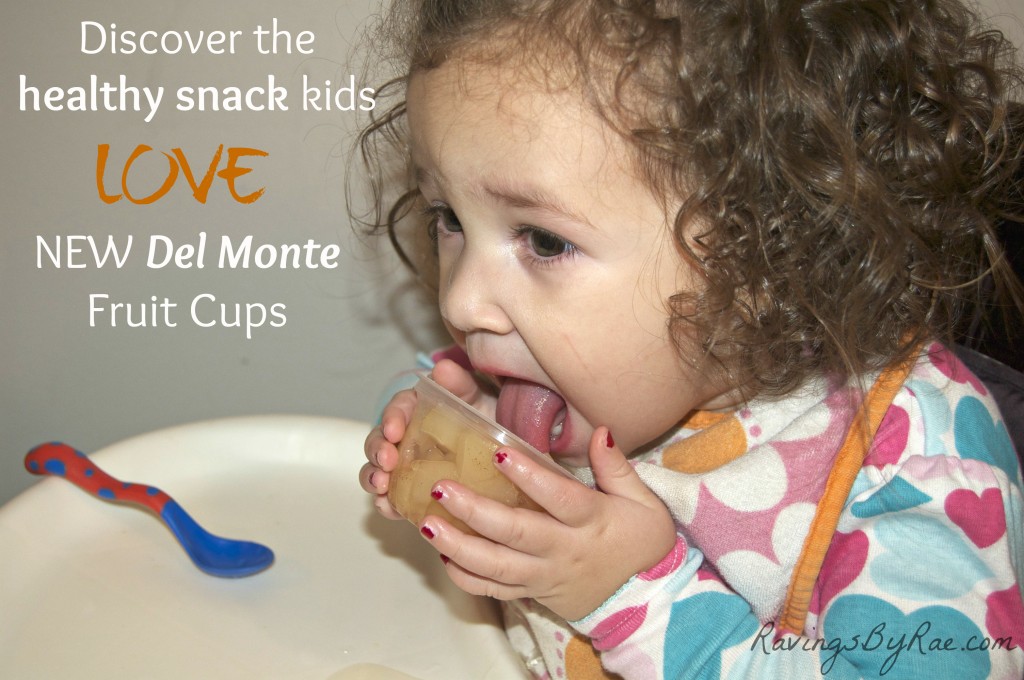 Del Monte's New Fruit Cups #SmartSnack #CBias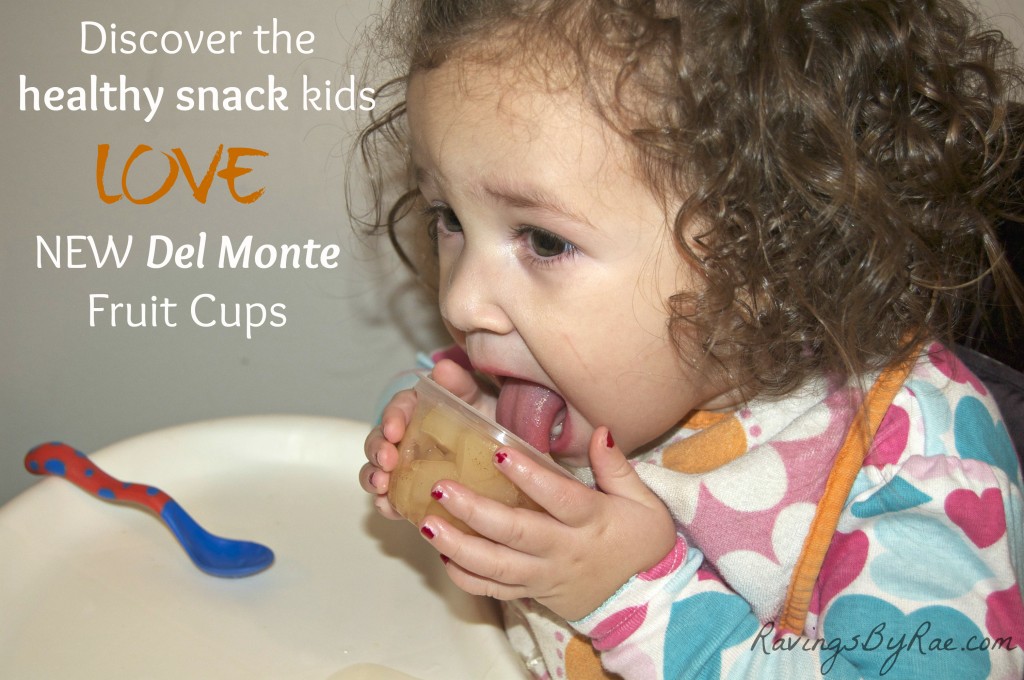 I love cold weather but I hate the sickness that always seems to accompany it. My daughter Nahla and I have both been wheezing, coughing, sneezing, and all around big pains in the butt for the last week or so. Being a mommy to two little ones, full-time in college, and making a living means that I don't have "sick days" at my disposal.
Being the planner that I am, I at least have a freezer full of frozen, ready-for-the-crockpot family dinners. I quickly noticed I was lacking in snacks for my toddlers though. So, I stuffed my pockets full of cough drops and headed to Walmart.
I walked straight to the aisle with all of my kids favorite snacks. They love apple sauce, raisins, dried fruit chips, and of course, fruit cups. With two toddlers, I'm all about having things that are quick, easy, and healthy. I absolutely love fruit cups for their convenience and my kids are equally thrilled when I bring them home.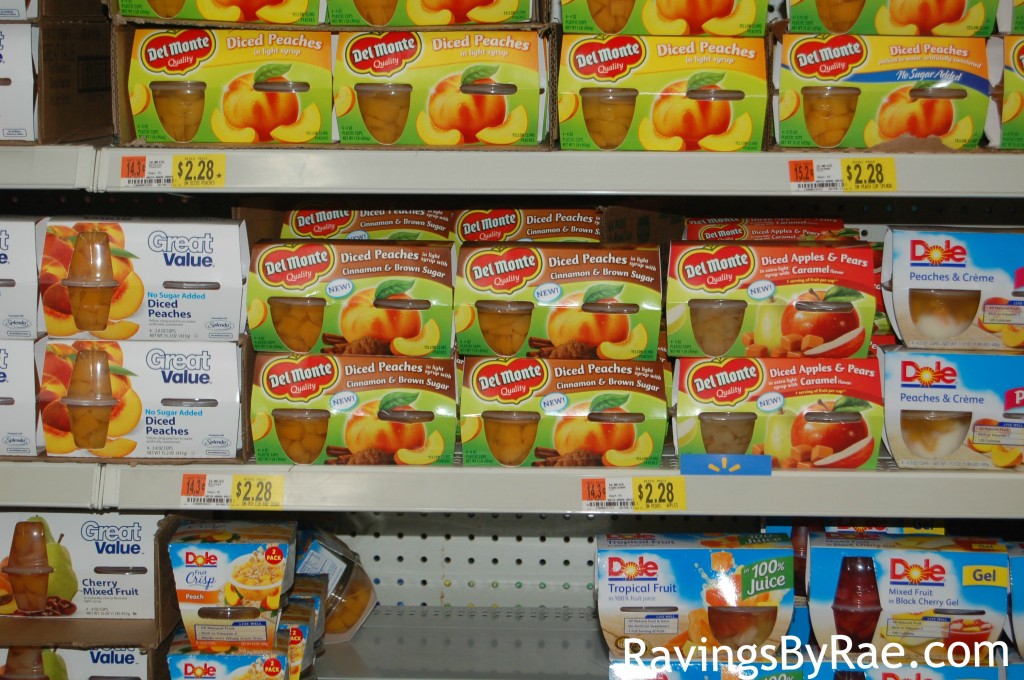 While piling my cart full of their favorite stuff I noticed Del Monte had new fruit cups with flavors added in. My kids are HUGE candy addicts so I knew right away that they would enjoy the sweet flavored fruit. I picked up the Diced Apples & Pears with Caramel Flavor and the Diced Pears with Vanilla & Spice. I almost didn't see the pears with vanilla and spice because they were four rows higher than the other flavors. But I'm glad I spotted them because my kids go nuts for pears.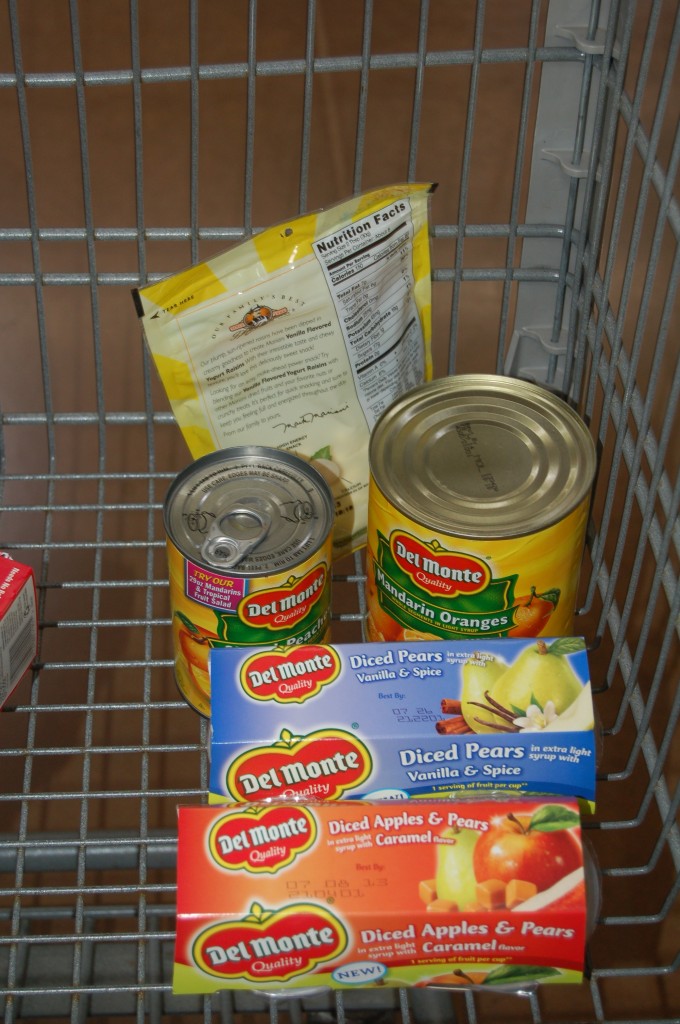 Like I do with most food I give my kids, I flipped the package over to check out the nutritional info. I was glad to see that the Del Monte Fruit Cups were only 60 calories per serving, gluten free, and do not include high fructose corn syrup.
You can see more pictures from my shopping adventure on Google+.
By the time I finished my shopping trip and arrived home my daughter was in full melt down mode. Dinner was taking longer to cook than anticipated and the kids were obviously starving. Dad and I put them in their high chairs and quickly took out the new fruit cups for them. To my delight… they dove right in (Jaden needed a little help). Nahla even decided to bypass the spoon and just chomp the pears up (note the top picture).
Just to make sure that they would enjoy each flavor I decided to switch their cups halfway through and they showed no preference… equally liking both cups.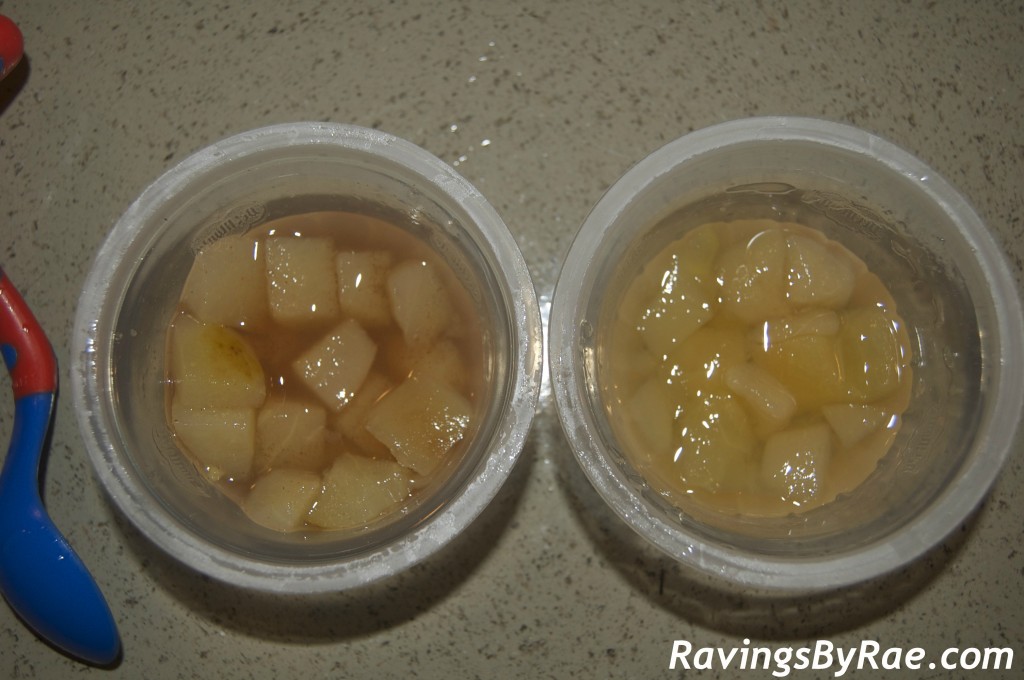 I love that the fruit is in perfect little bite-sized pieces. Bite-sized food makes a world of difference in my life. I will gladly pay a few extra dollars if it means I can get my kids their snacks quickly and easily. Not that these cups were all that expensive. They were each $2.28 at Walmart, which is only about $0.57 per cup.
Dad and I even managed to sneak a few bites out of their cups and we both really enjoyed the pears with vanilla and spice.
Mine and Nahla's colds are still going strong but at least I don't have to worry about having healthy snacks for my toddlers, my pantry is stocked up on New Del Monte Fruit Cups and cans and cans of Del Monte fruit. Less time in the kitchen makes for one happy (but sick) momma!
Be sure to follow @DelMonteFoods on Twitter (#SmartSnack) and "Like" them on Facebook to stay up to date with all the latest product news. And visit their website for coupon offers, recipes, and nutritional info.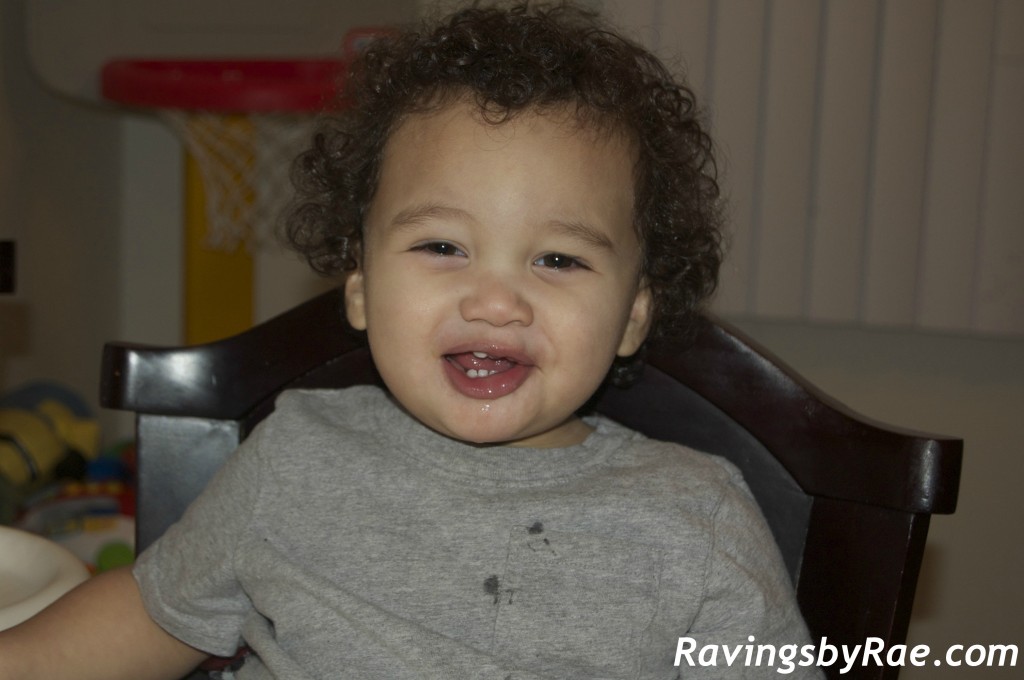 Have you tried Del Monte's New Fruit Cups with your family? How did they like the Diced Apples and Pears with Caramel Flavor or the Diced Pears with Vanilla and Spice? 


–> I am a member of the Collective Bias®  Social Fabric® Community.  This shop has been compensated as part of a social shopper insights study for Collective Bias™ and Del Monte #CBias #SocialFabric. All thoughts and opinions are completely my own. My kids really do LOVE these little fruit cups.