Sushi in Schaumburg, Sick in Bed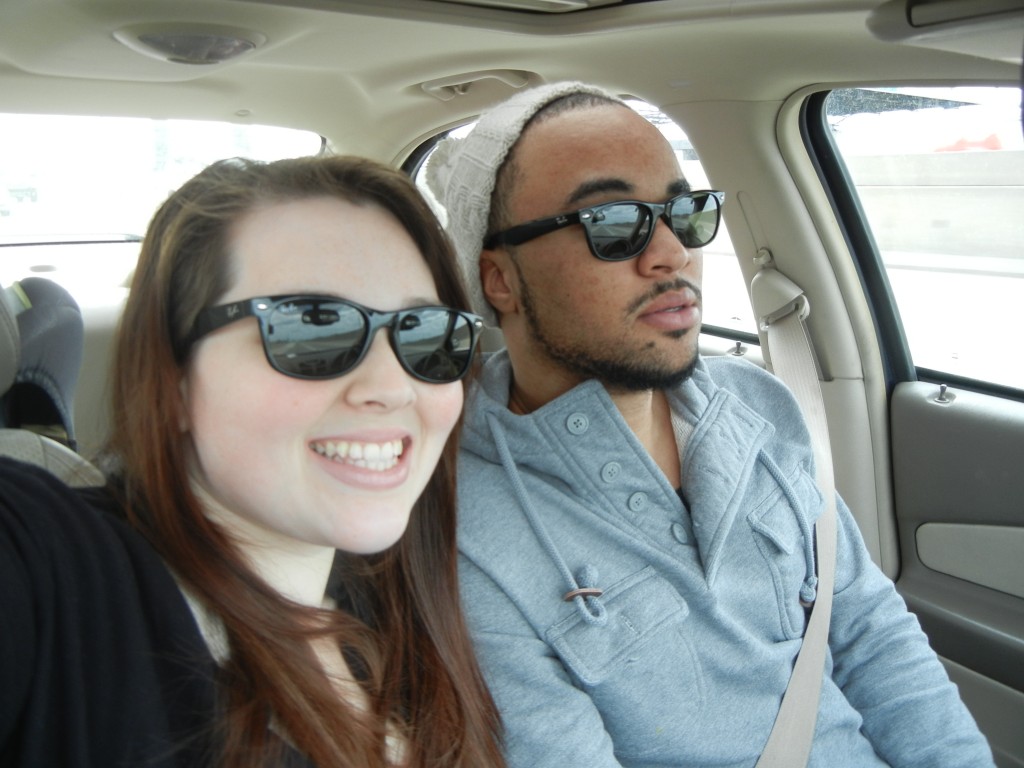 All smiles on our way there. If only we knew what we were in store for.. 😉
I've mentioned that Da'Vi is leaving to bootcamp soon, so he took this week off from work so we could all spend some quality time together and he could spend time with people he won't be seeing for a while.
Yesterday we decided that we would take the kids out to Schaumburg (about a 35 min drive) and go to the mall, then grab some sushi from our favorite restaurant Sushi Ya. There is a lot of planning that goes into leaving the house for hours at a time with two infants.
We had a diaper bag full of the essentials… diapers, wipes, creams, bibs, outfits, formula, juice cups, aaaaand about 20 other things. Along with that bag I thought it might be smart to pack a small reusable grocery bag full of snacks and emergency foods (dumdums and marshmallows).
I don't think Da'Vi wants to repeat the trip anytime soon but I thought it was a success! We had a few meltdowns, an exploding diaper, two kids going nuts in a tiny sushi restaurant and a few rude looks buuuuut all in all we did great. Considering the whole ordeal had us out of the house for around 7 hours the kids behaved well.
Unfortunately, I'm feeling very sick today. My stomach has been cramping like crazy and every time I move I feel the urge to throw up. My body is also incredibly achy. Oh and the headaches… those are lovely. I've been laying around, eating saltines, and trying to hydrate myself. Da'Vi was nice enough to take the kids to his grandma's for a little visit so I could get some work done. But, my mind just isn't functioning right so my homework is going to have to wait. Maybe some tea would make me feel better… well, off to the kitchen in hopes of a cure.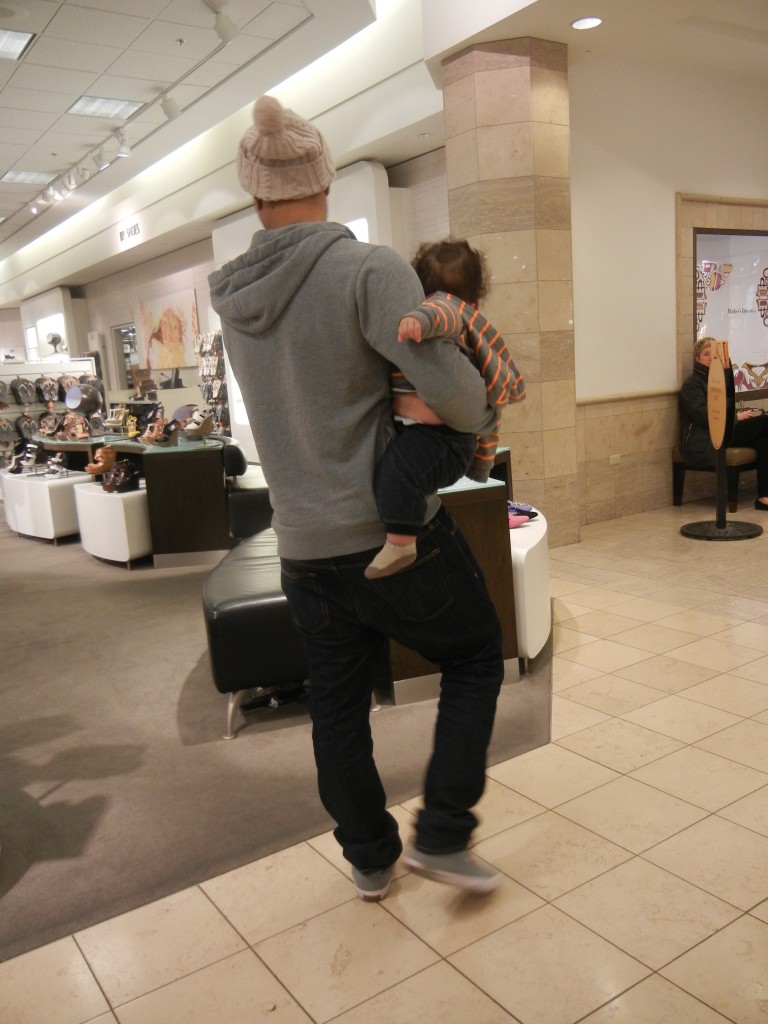 Carrying around Jaden is no easy task.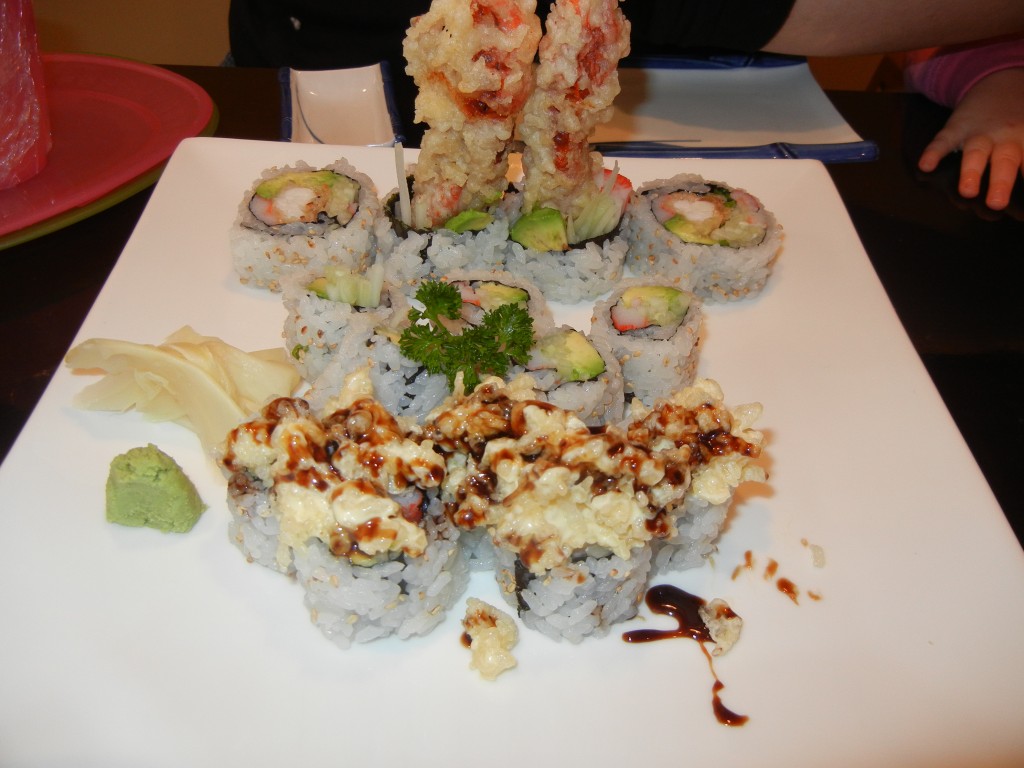 We tried to snap a few picture but with two wild kids at the table I couldn't get many… But mmm that California Deluxe Maki is soo good.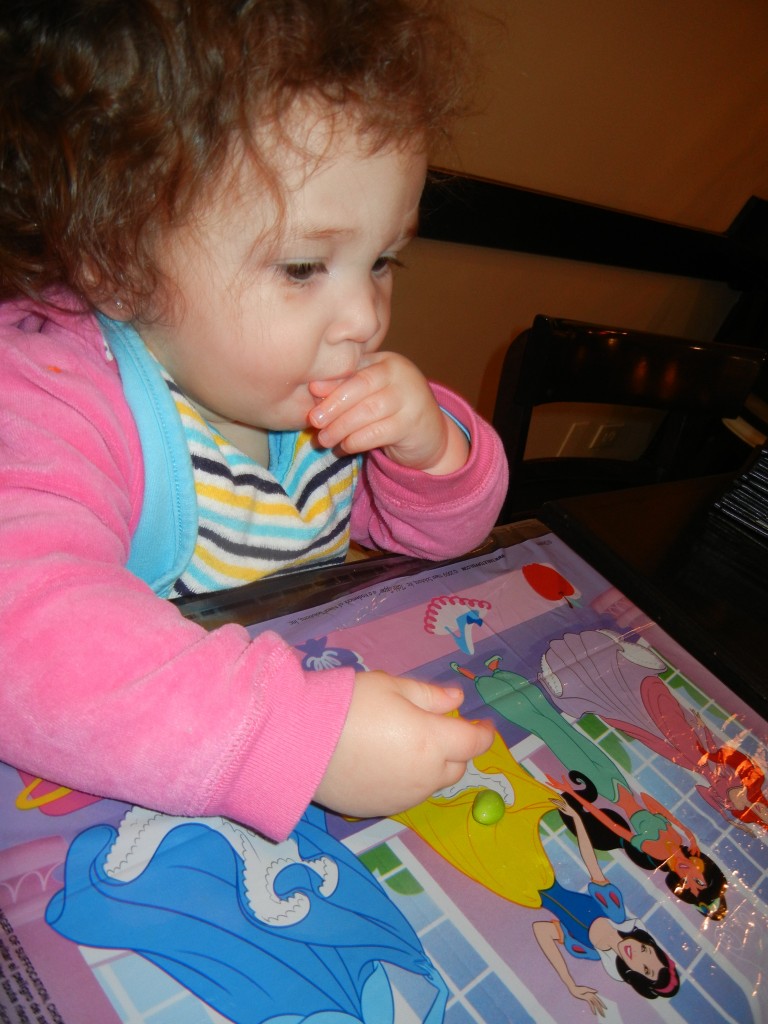 Nahla loves her little soy beans.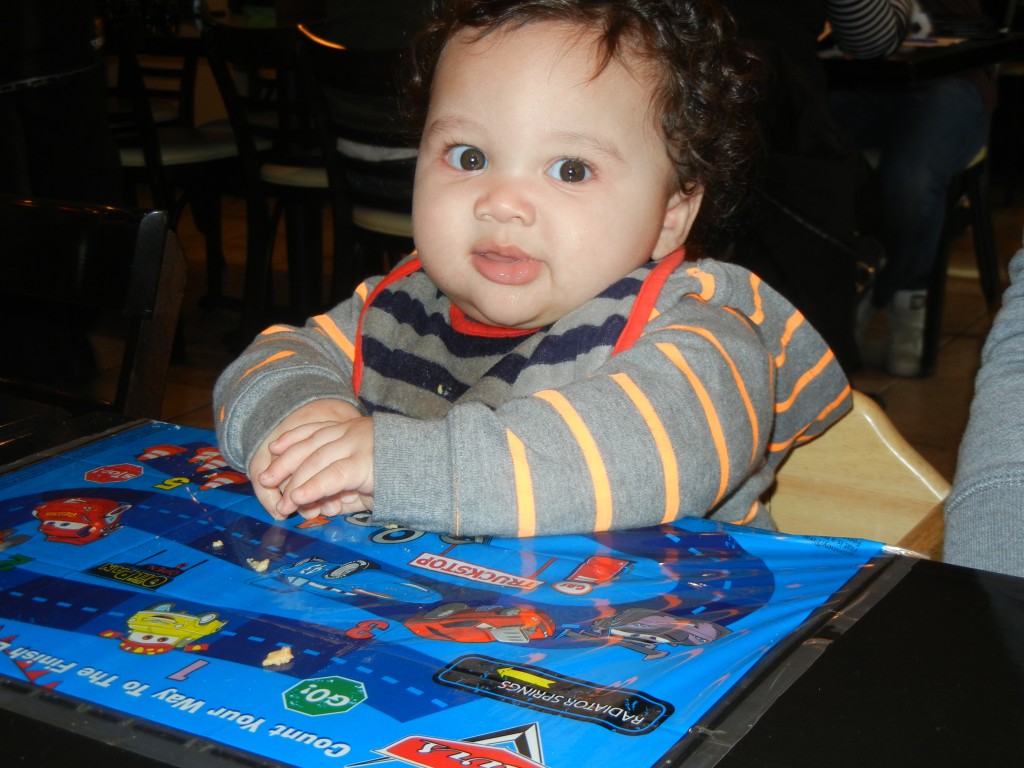 By the end of dinner he had rice stuck in his hair and was trying to thrust out of the chair.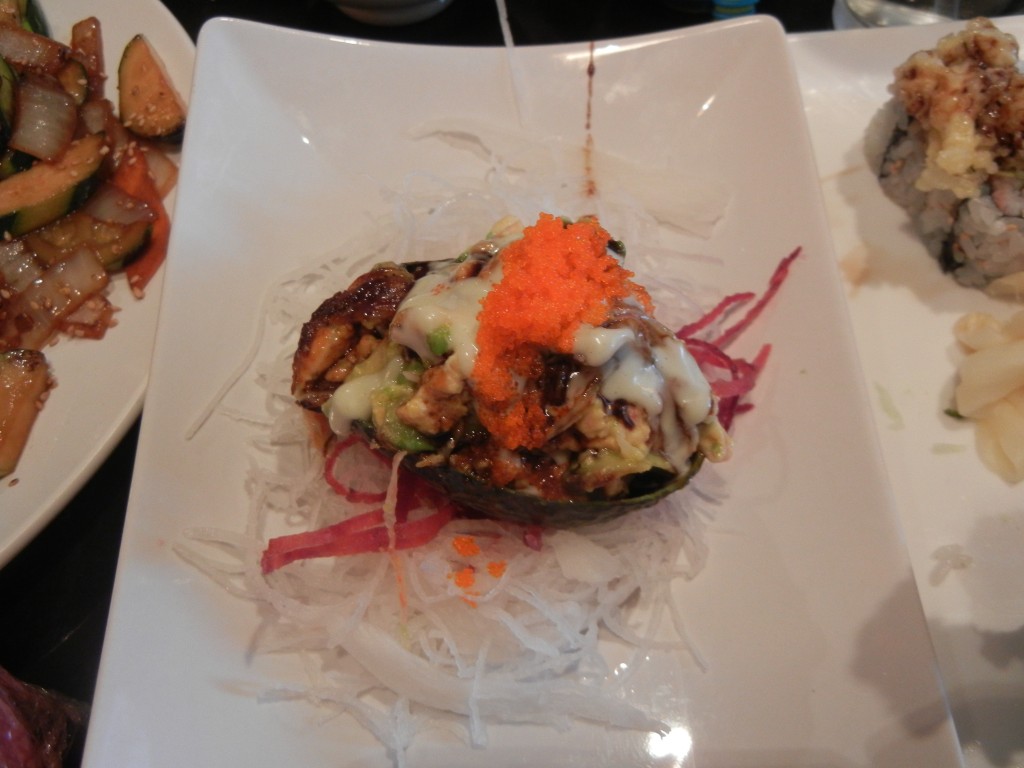 They didn't even ignite our flaming avocado bowl because the babies would've surely ended up trying to grab it.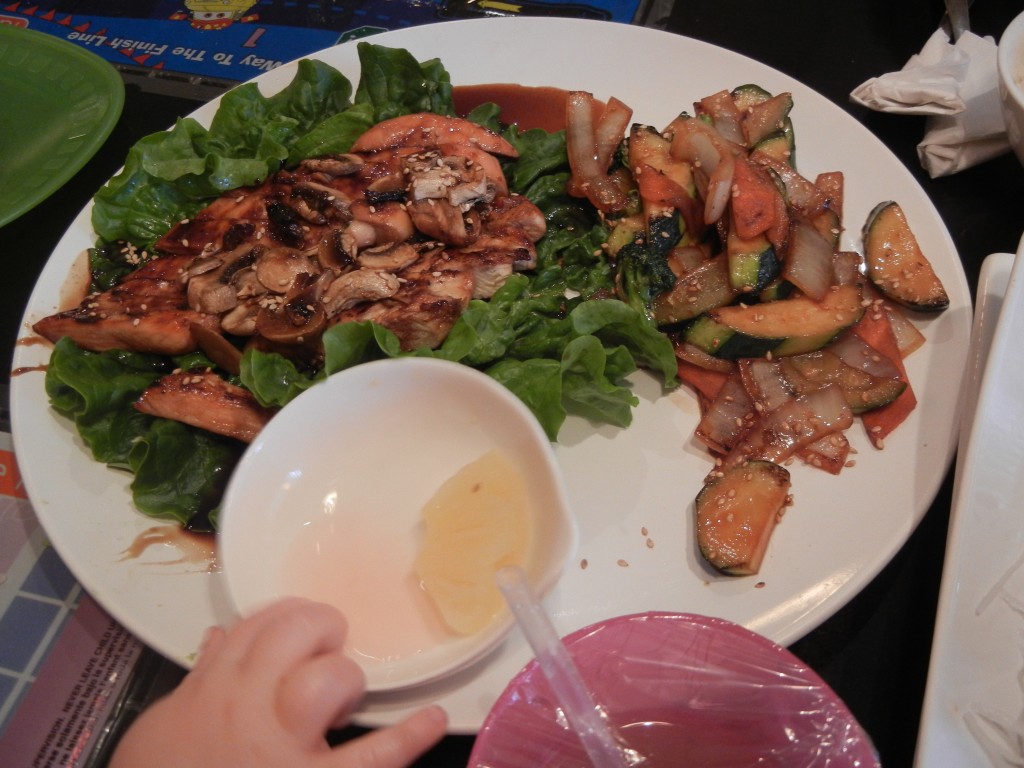 See what I mean? Those little fingers end up everywhere! Nahla thought it was funny to throw things on the floor too. We left a BIG tip to compensate for the mess.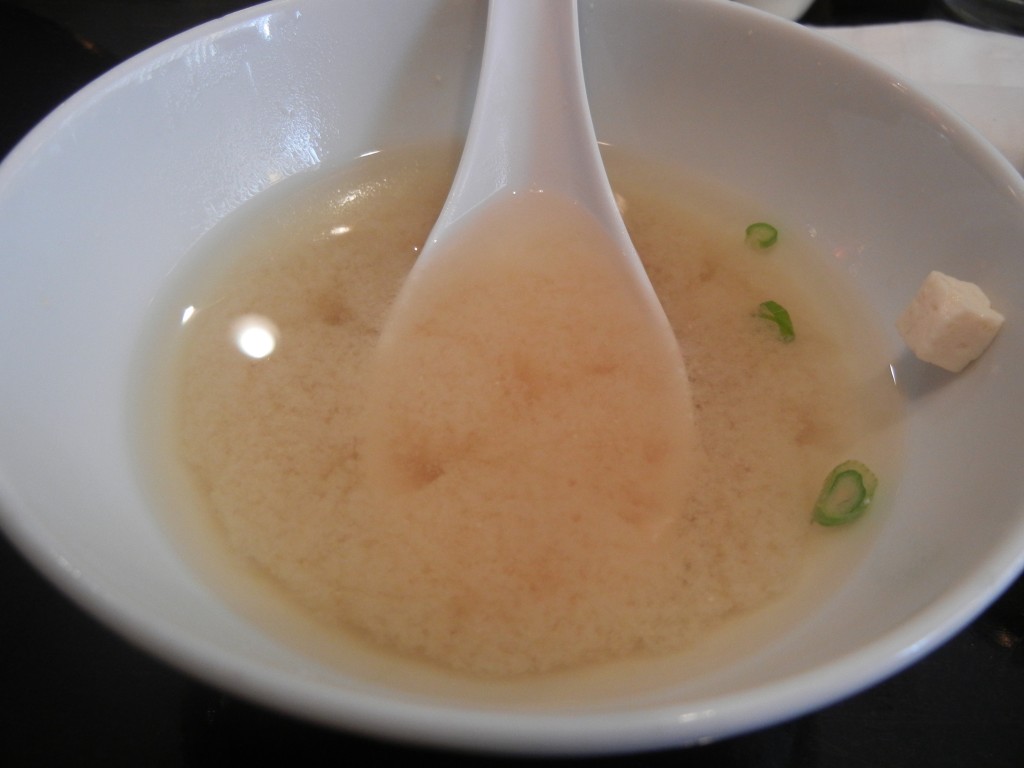 I could go for some Miso soup right about now… 
Managed to smile despite the chaos.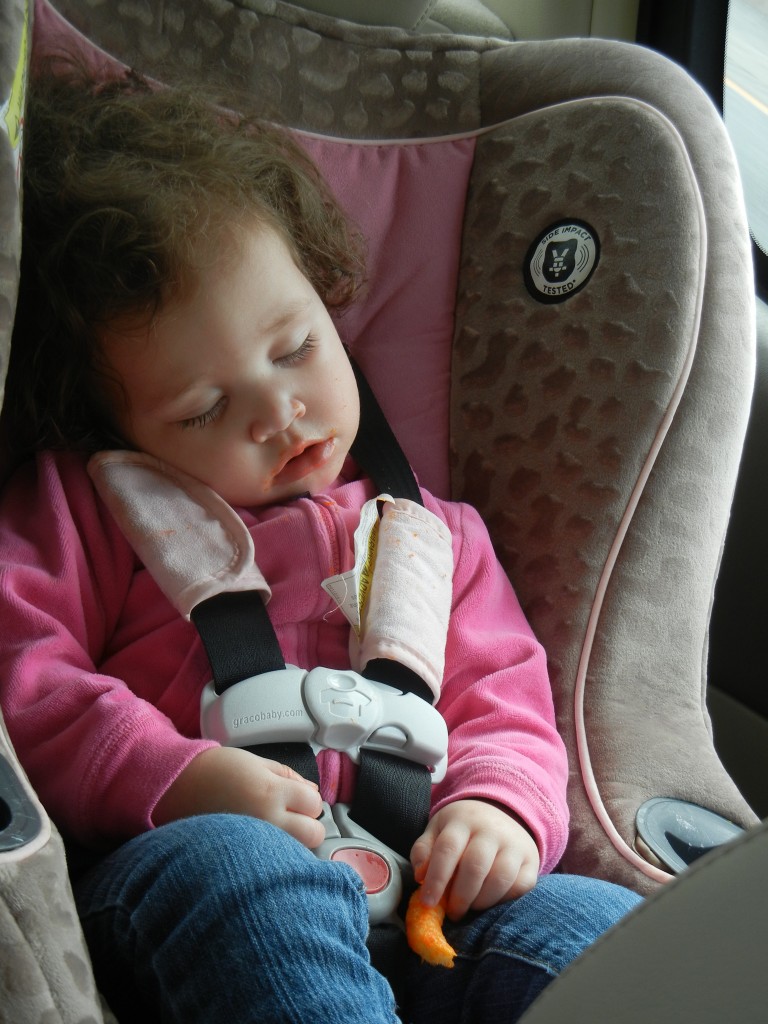 Falling asleep with a cheeto in her hands.. very typical of Nahla. She likes holding things when she sleeps. Lately she's grown fond of a pair of stones from a candle set… weird child.